Mollie Bakes: Buttermilk Cake
With the promise of a cake that tastes like an old-fashion doughnut, I can't believe it took me so long to finally make this cake from the last page of one of my favorite cookbooks, Dining In.
Alas! It was finally time to make it for a most-appropriate occasion: my grandmother's birthday! She loves those traditional, more classic doughnuts (as do I!), so I had a strong feeling this cake would be a winner. Little did I know what a home run it would turn out to be.
Read on to learn all about the delicious results!
Brown Butter-Buttermilk Cake
Source: Dining In by Alison Roman.
If you don't own this book already, then it's time. Recipe after recipe, section after section, there are countless options for every occasion and every tastebud. And the chapter titled "Sweets," the final one, couldn't be better. I've made a handful of the recipes (some multiple times) and each is simply fantastic.
Tip: For all baking, I use Cup4Cup gluten free flour and have loved the results every time. This recipe is no exception. The only change I made was to use GF flour.
And for the record, I personally choose to use the fanciest butter I can find and/or the most locally sourced for baking as well. Does it matter? Possibly not. However, I love butter and all of its wonderful qualities so when I'm making a cake, or cookies, or even melting it for popcorn, this is one area where I refuse to cut corners in regard to cost.
My butter drawer is overflowing for this very reason - I collect it. But yes, I have a feeling standard butter brands would work just as well for this recipe and all others!
Straight From the Oven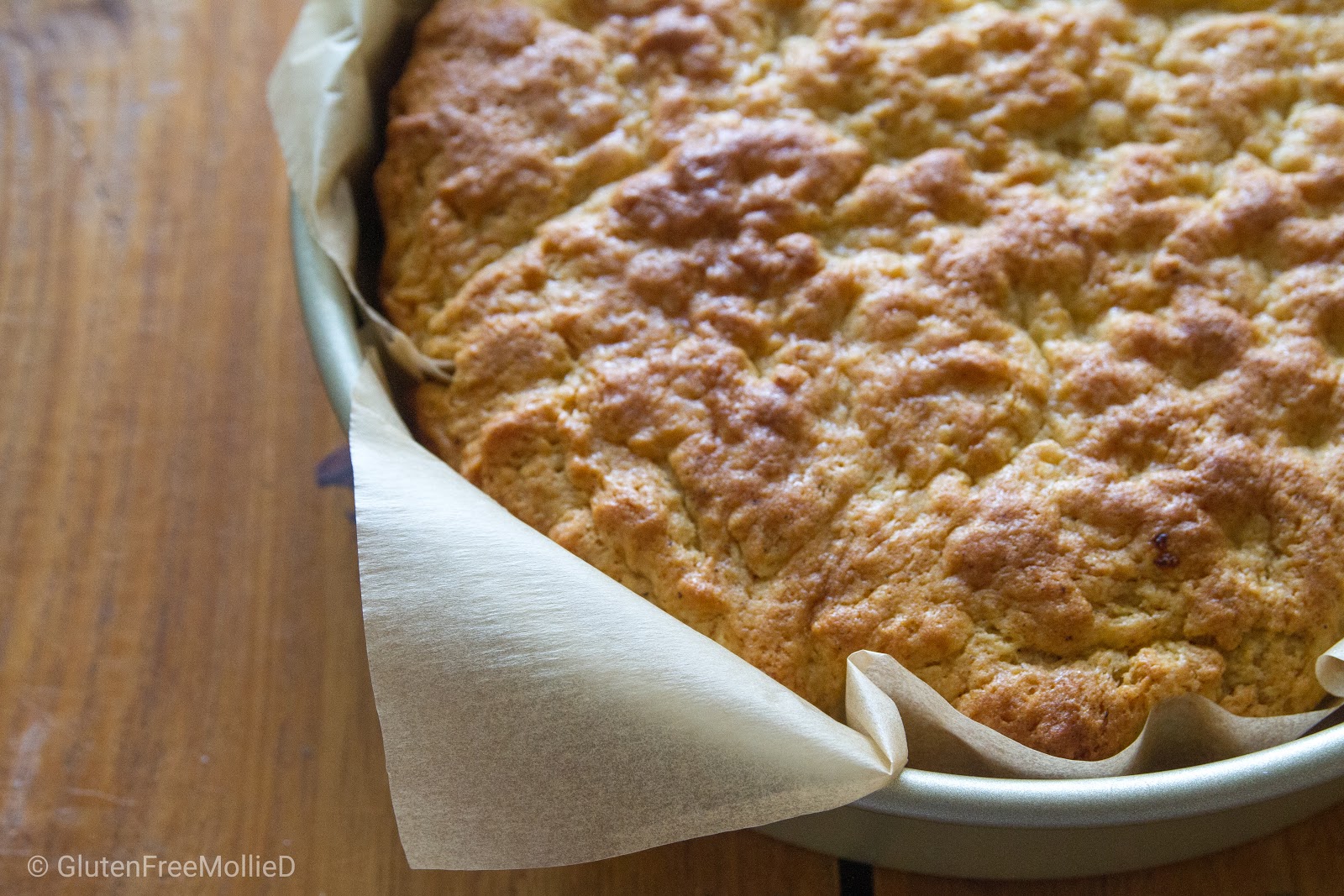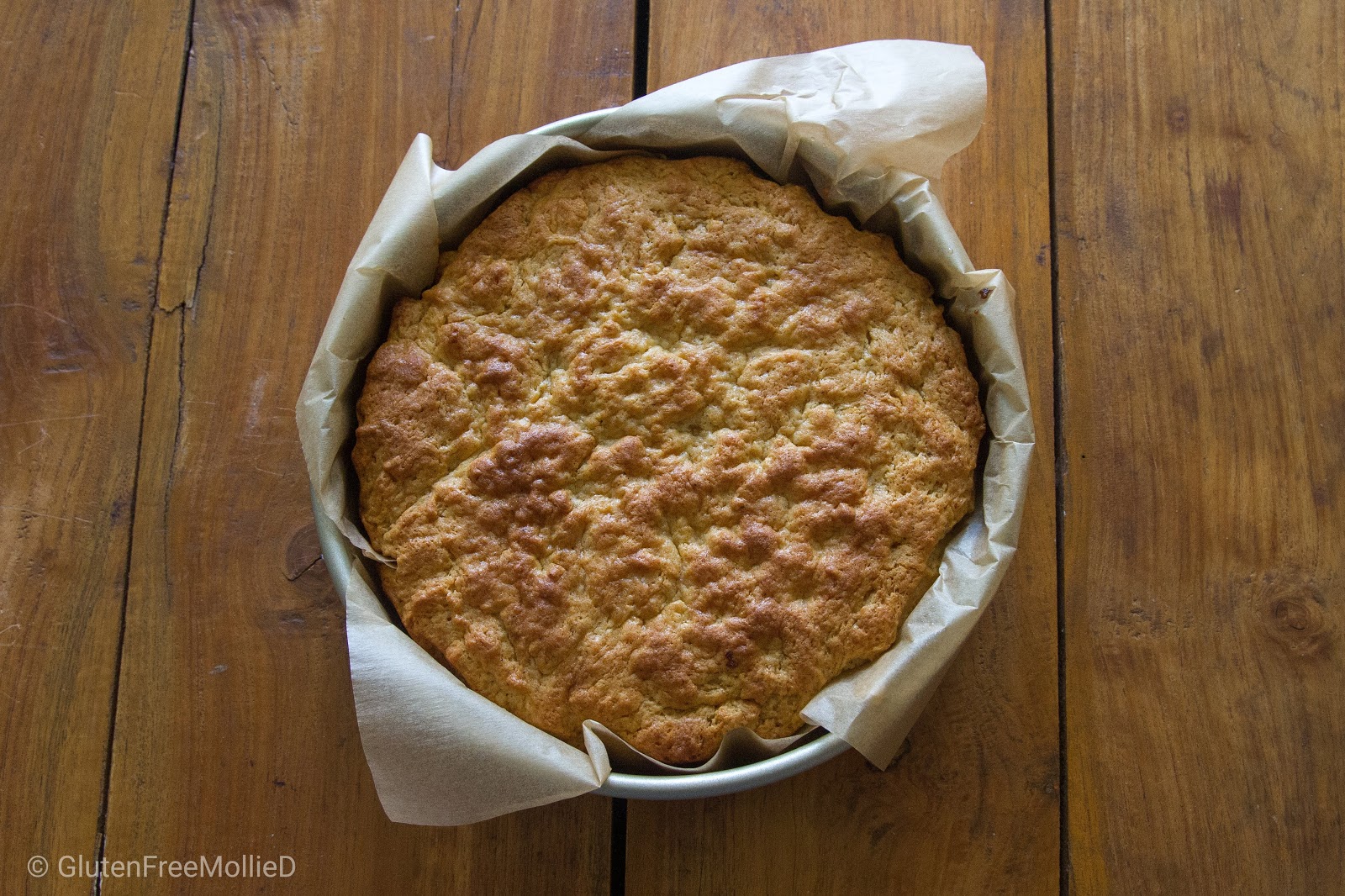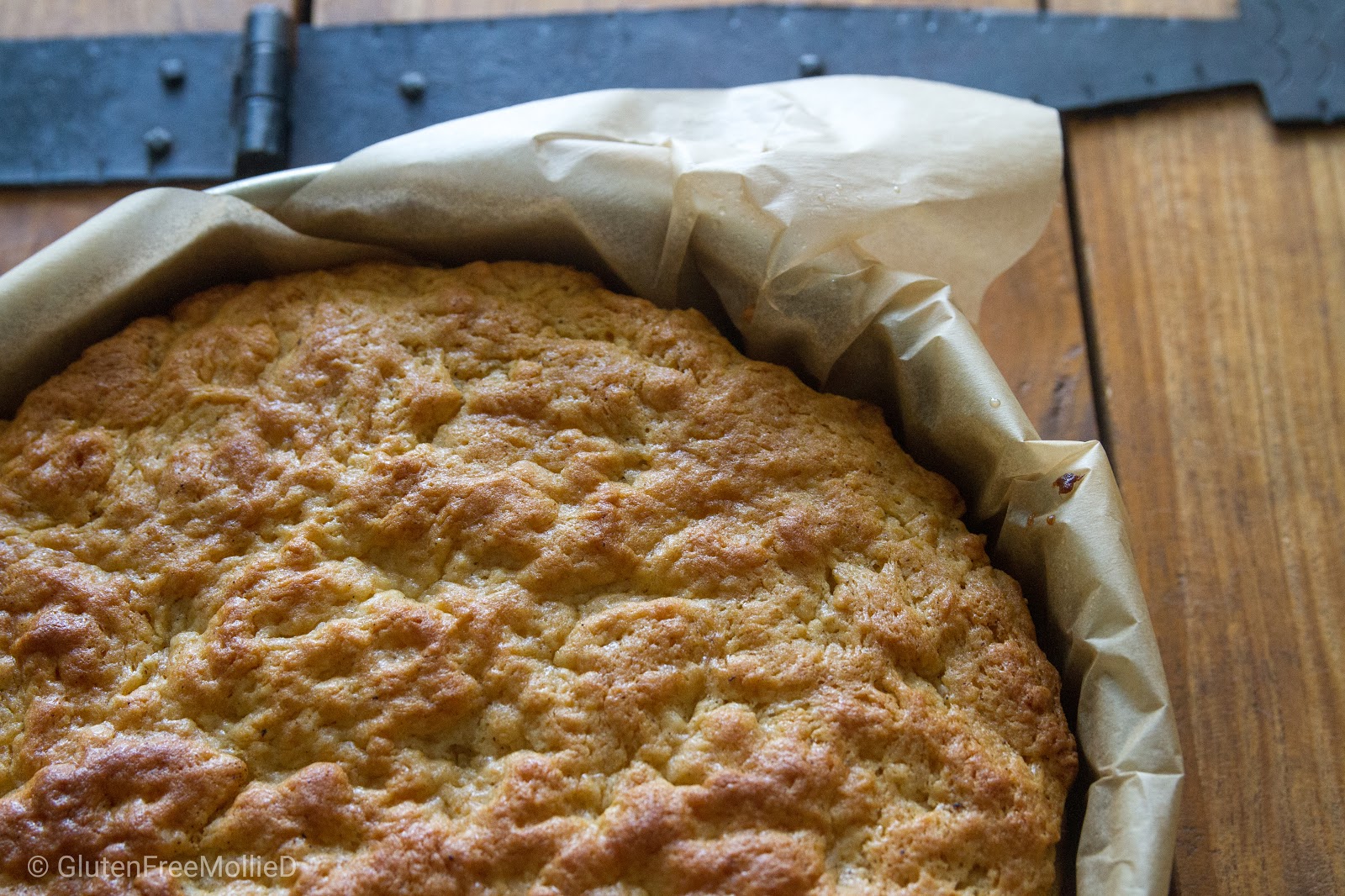 How'd it Go? As with many of the other recipes in the "Sweets" chapter of this book, this one was not exactly ultra-sweet, which was part of its appeal. The other enticing aspect, to me, was the fact that the title itself, Brown Butter-Buttermilk Cake, suggests a result that will ultimately be more savory than sweet. Perfect! That's how I like my cake, and my life, in general.
Brown butter is a magical ingredient (it takes some patience to make it just right) and I fully support that opinion since using it in this cake. I'm a fan! While I was fairly more excited by the buttermilk than the brown butter, my mind immediately goes to pancakes, the cake has an amazing flavor balance between the brown butter and buttermilk thus offering a bite that is ultimately like a doughnut, especially with the frosting/icing on top.
Funny - that's exactly how the author said it would taste! I'm thrilled that the flavor promised was the flavor we got. I didn't have doubts, but I was full of hope. That's how I bake all new (to me) recipes: full of hope and much anticipation.
The best advice I can offer for baking this awesome cake successfully is to follow the instructions closely, do every step by hand (no electric mixer!), patiently wait for the cake to cool, and make extra frosting!
Frosting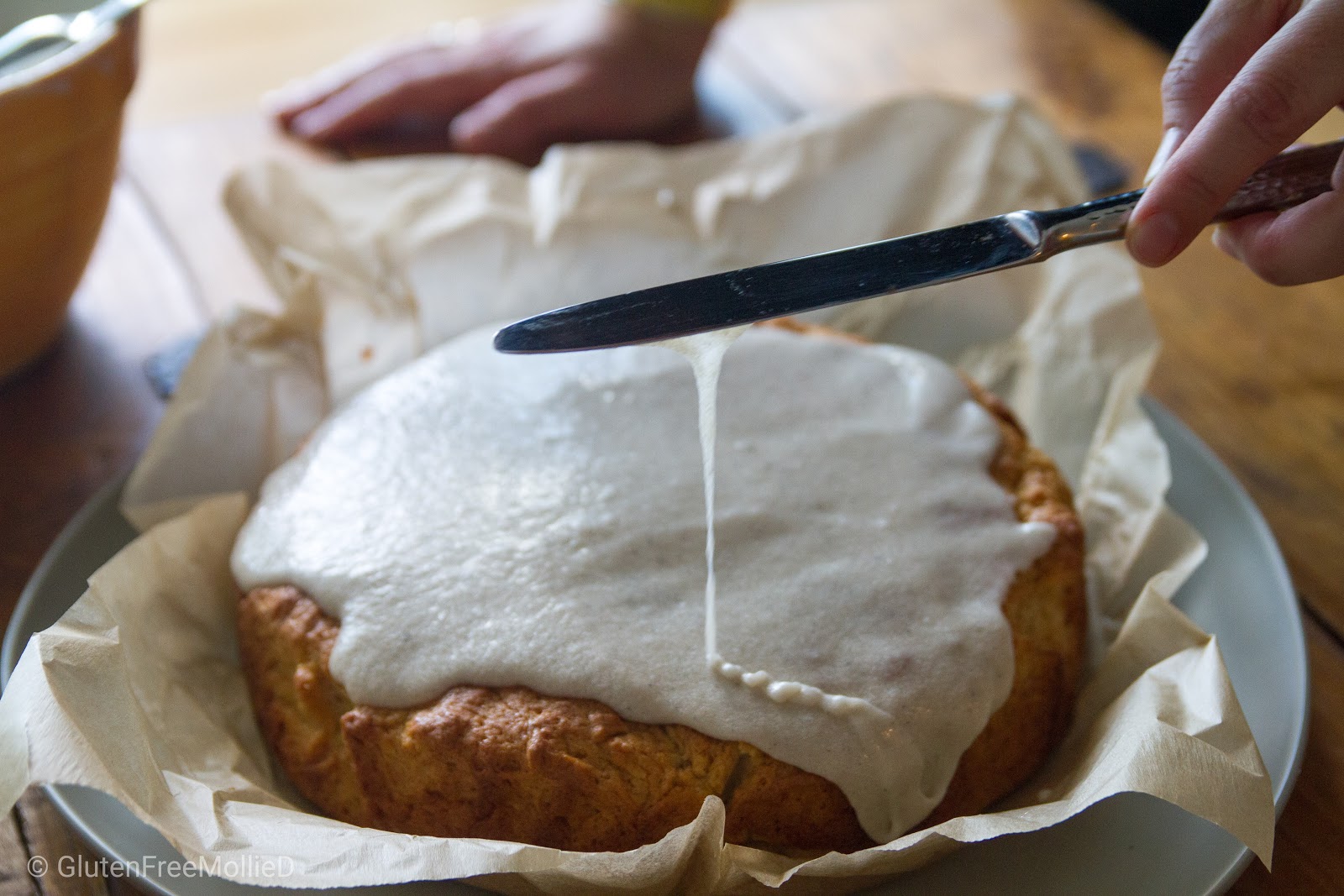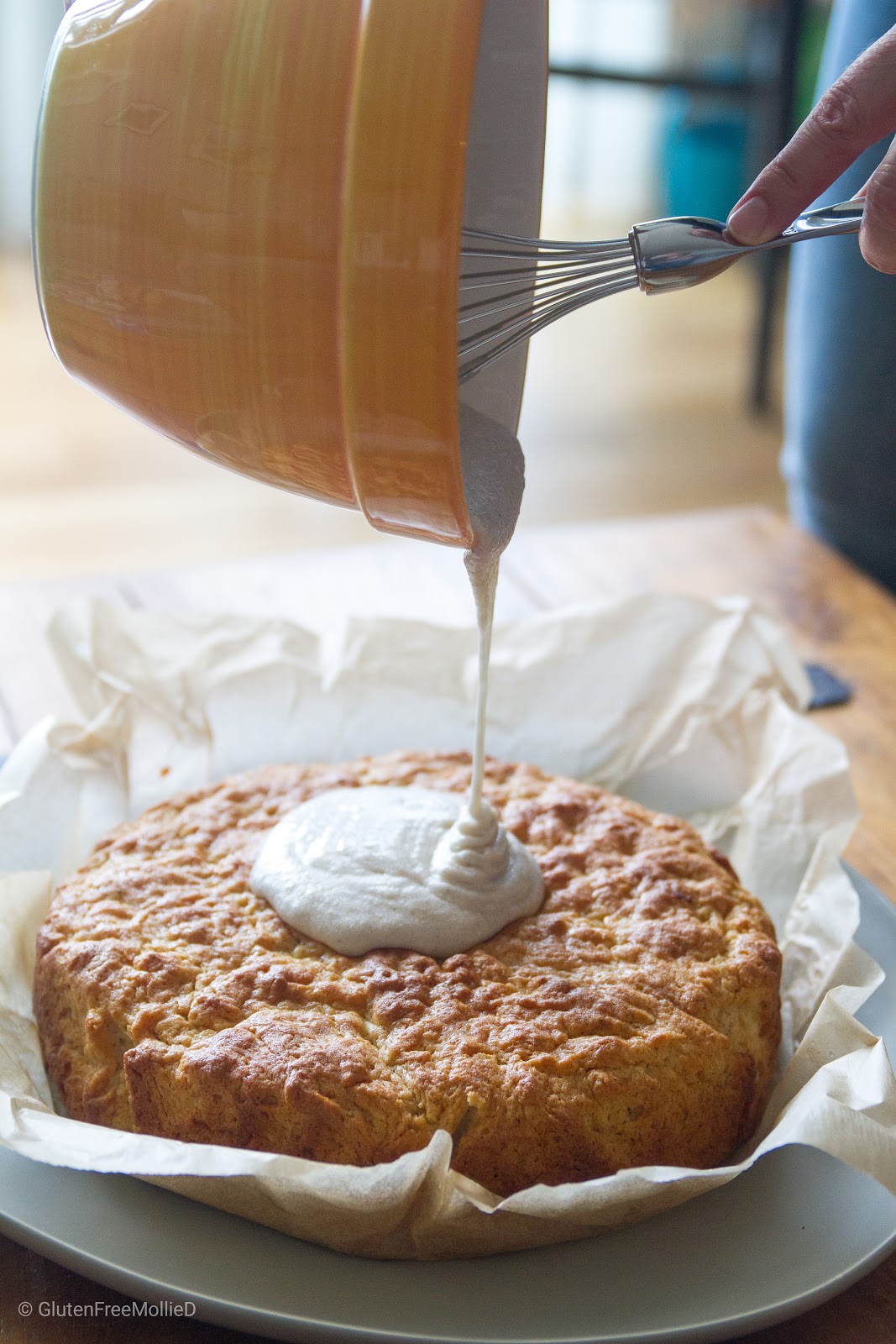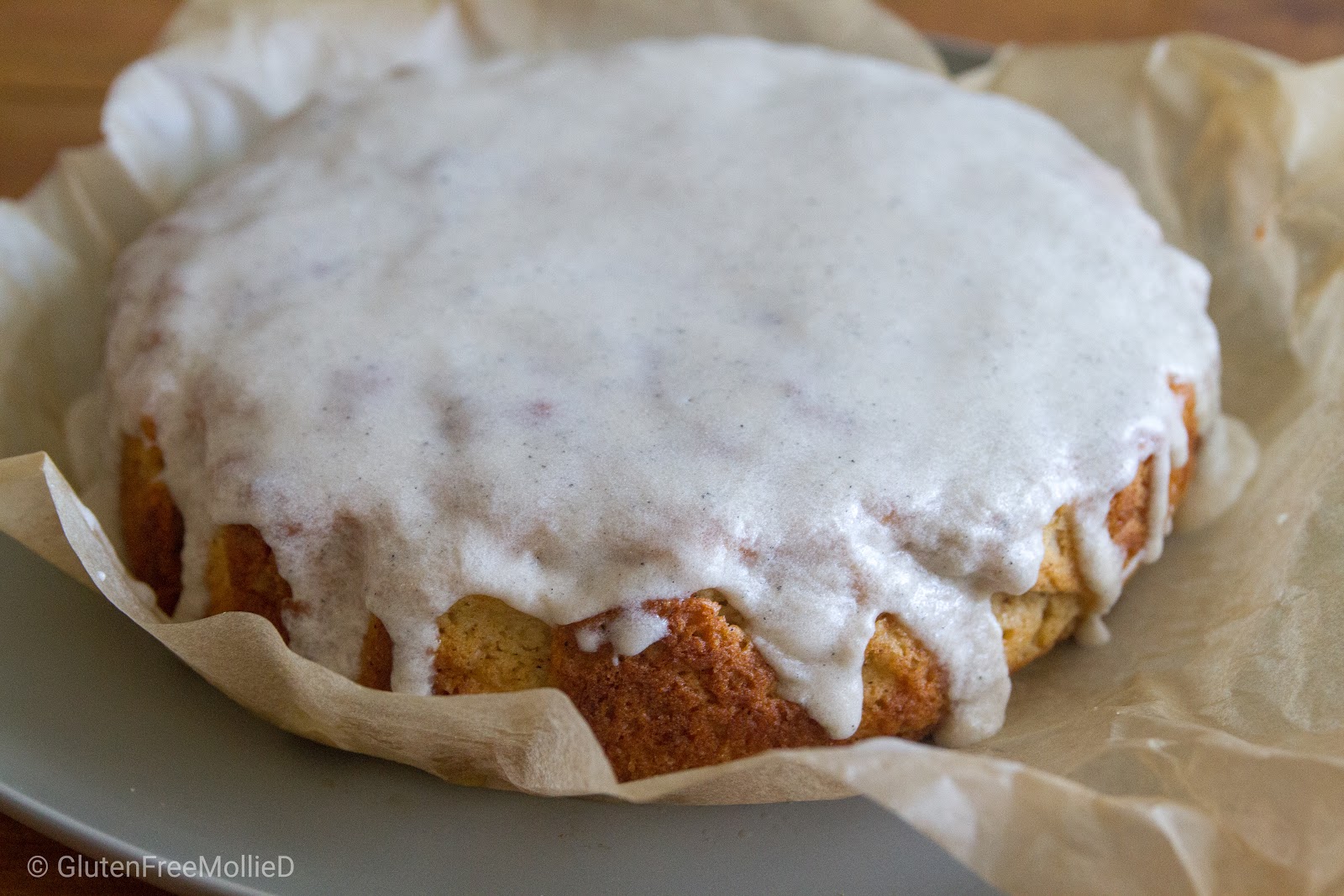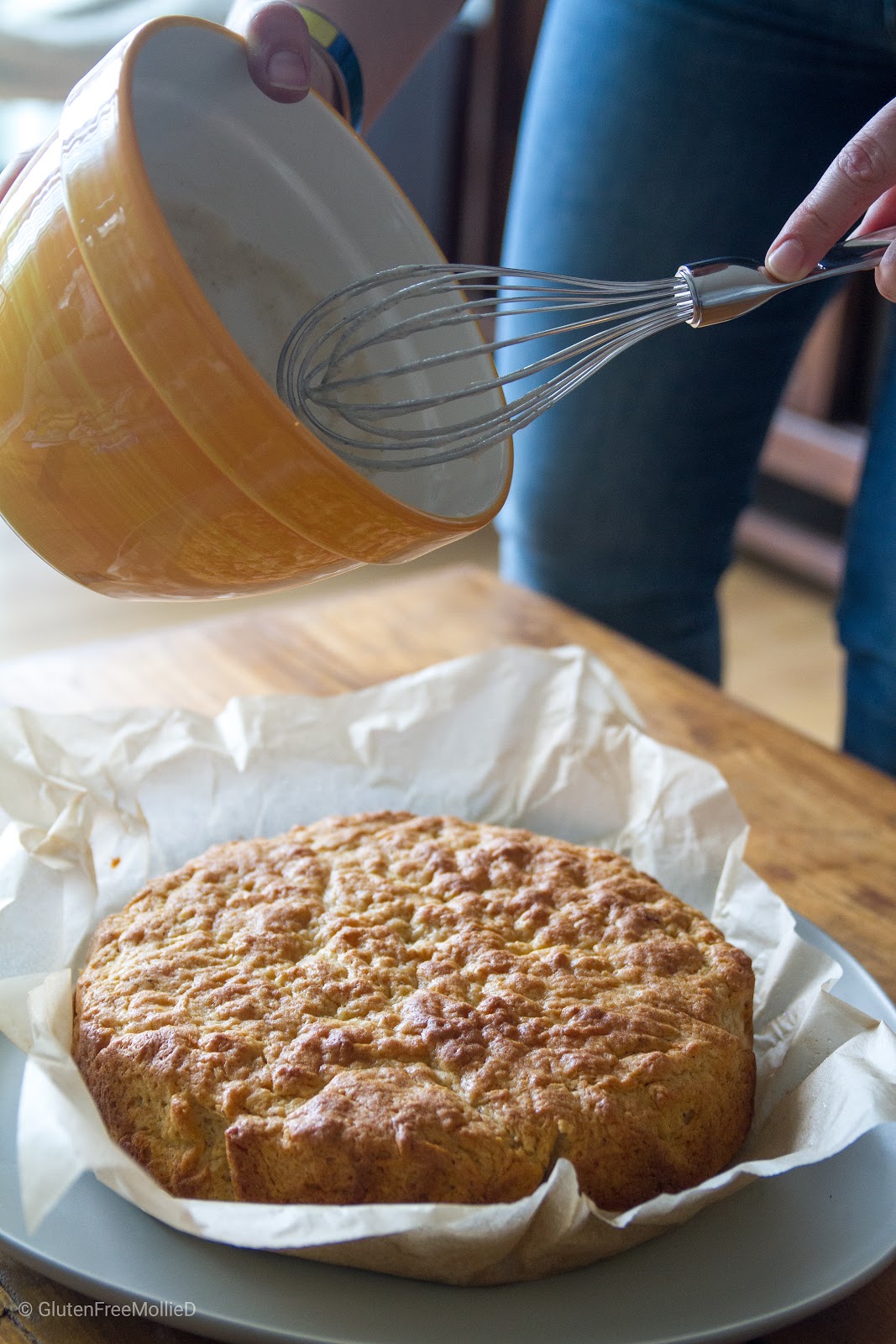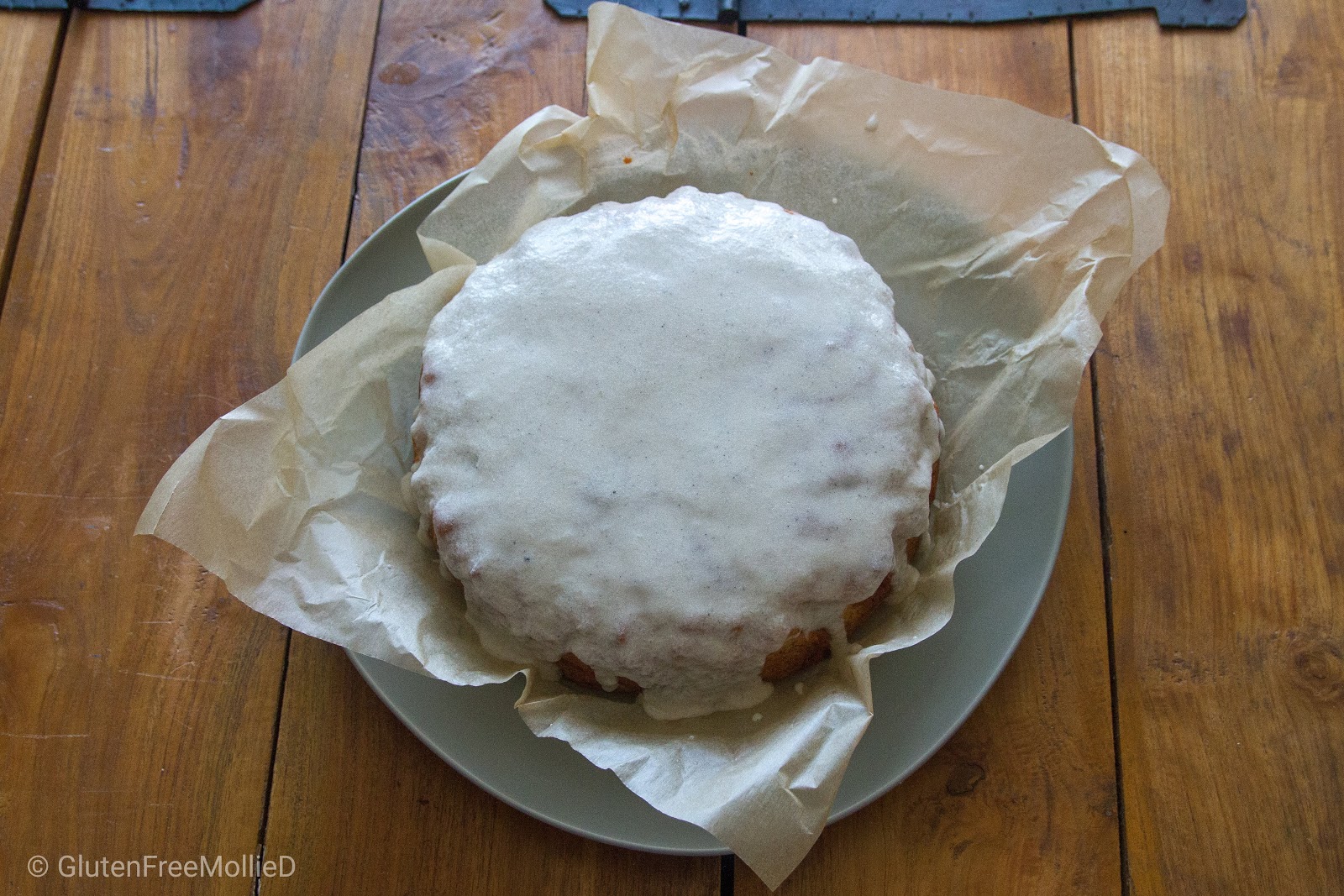 I found that the amount made by following the recipe seemed like not quite enough (even before putting it on the cake), so I added extra buttermilk to make it less thick and a larger total volume. Even then, after frosting, I decided a little more would be better next time. However, this is solely based on my own preference of the cake-to-frosting ratio. You may find the original amount just fine! ;)
Finally, decorate the top of your cake with a little flaky sea salt, as instructed. Less is more here since you really want to taste the buttermilk-based, slightly sweet frosting and scrumptious, doughnut-y cake. That combo is simply stellar. The sea salt is just a cute reminder that this is not your traditional sweet treat. And that's exactly how I like it. :)
Final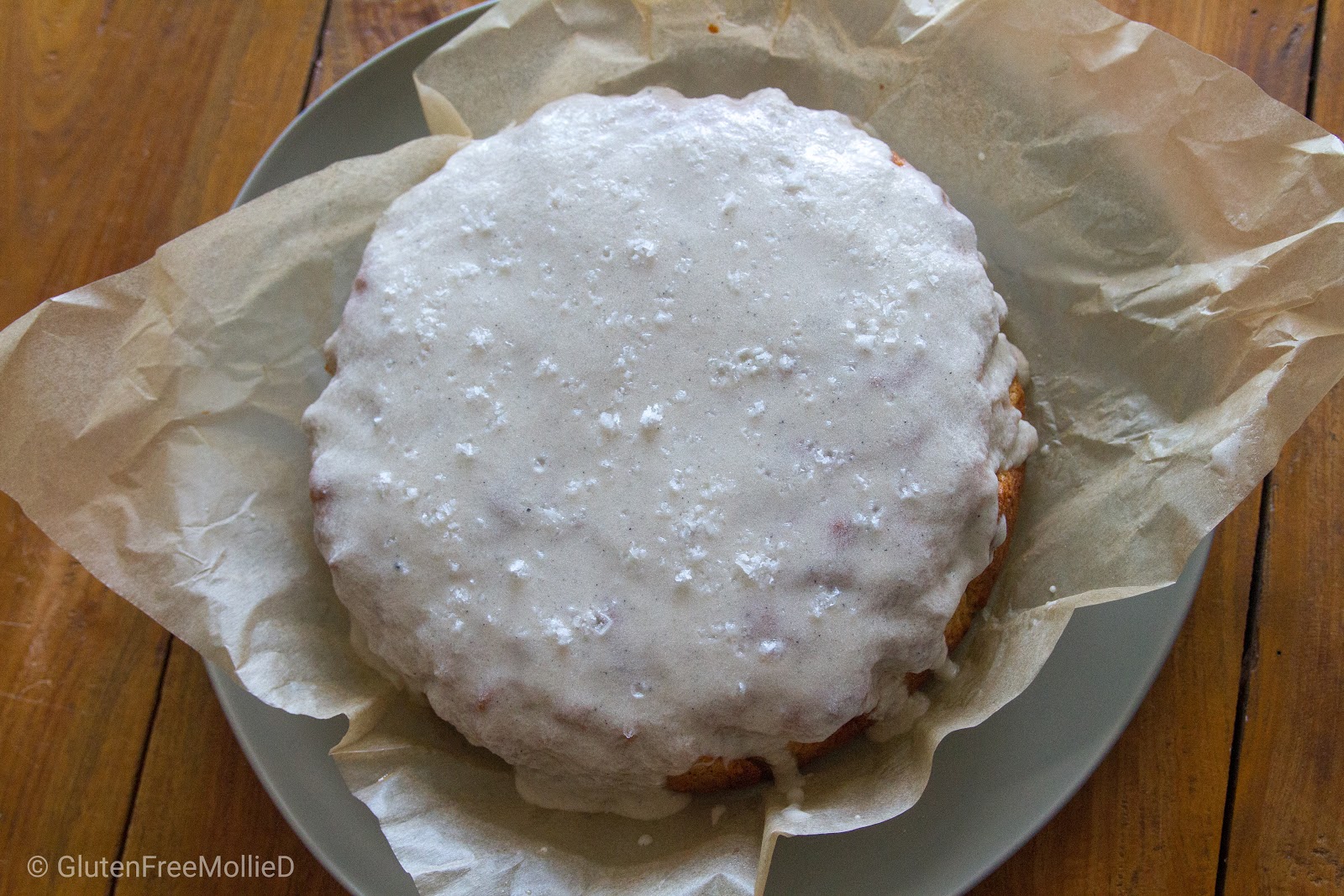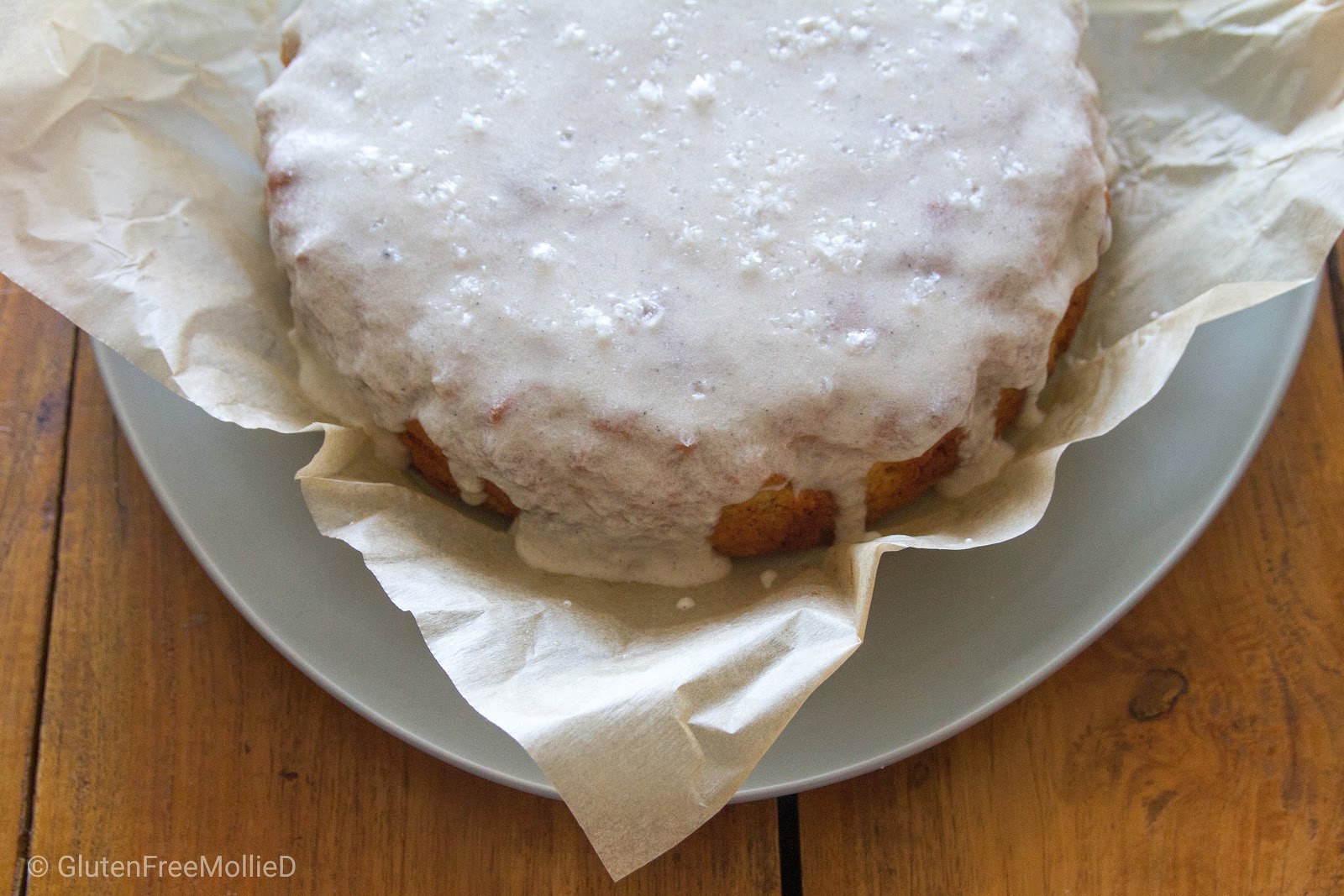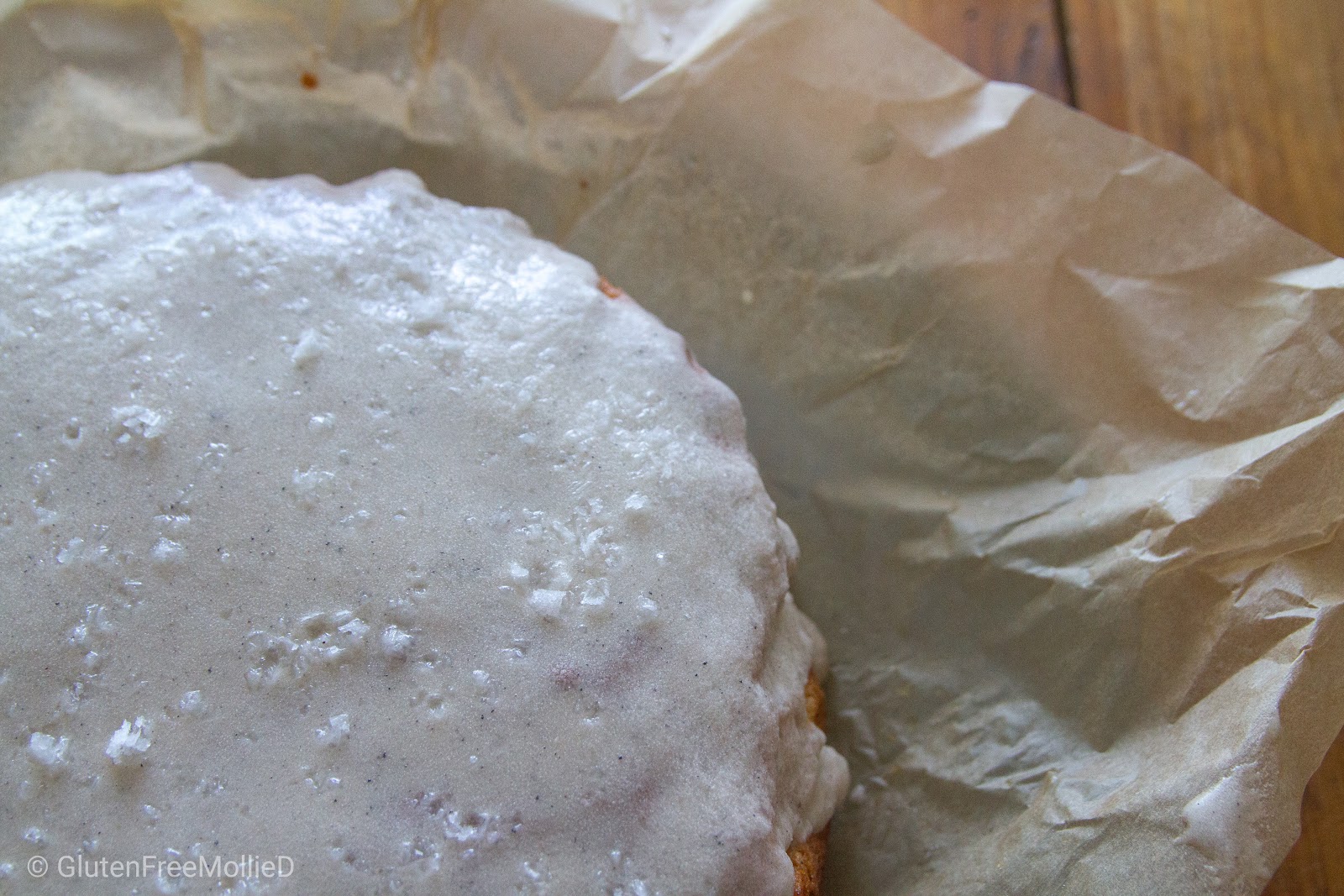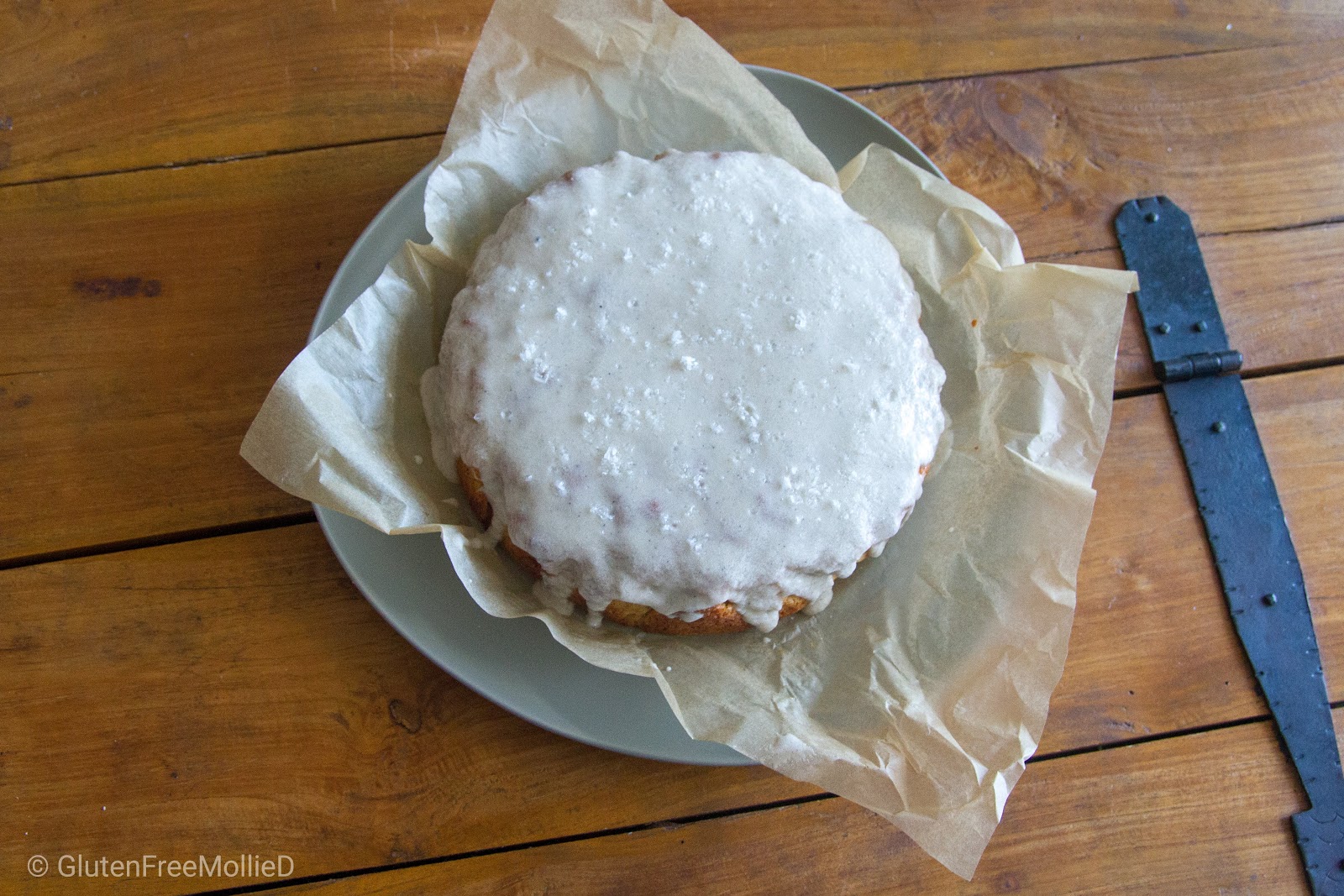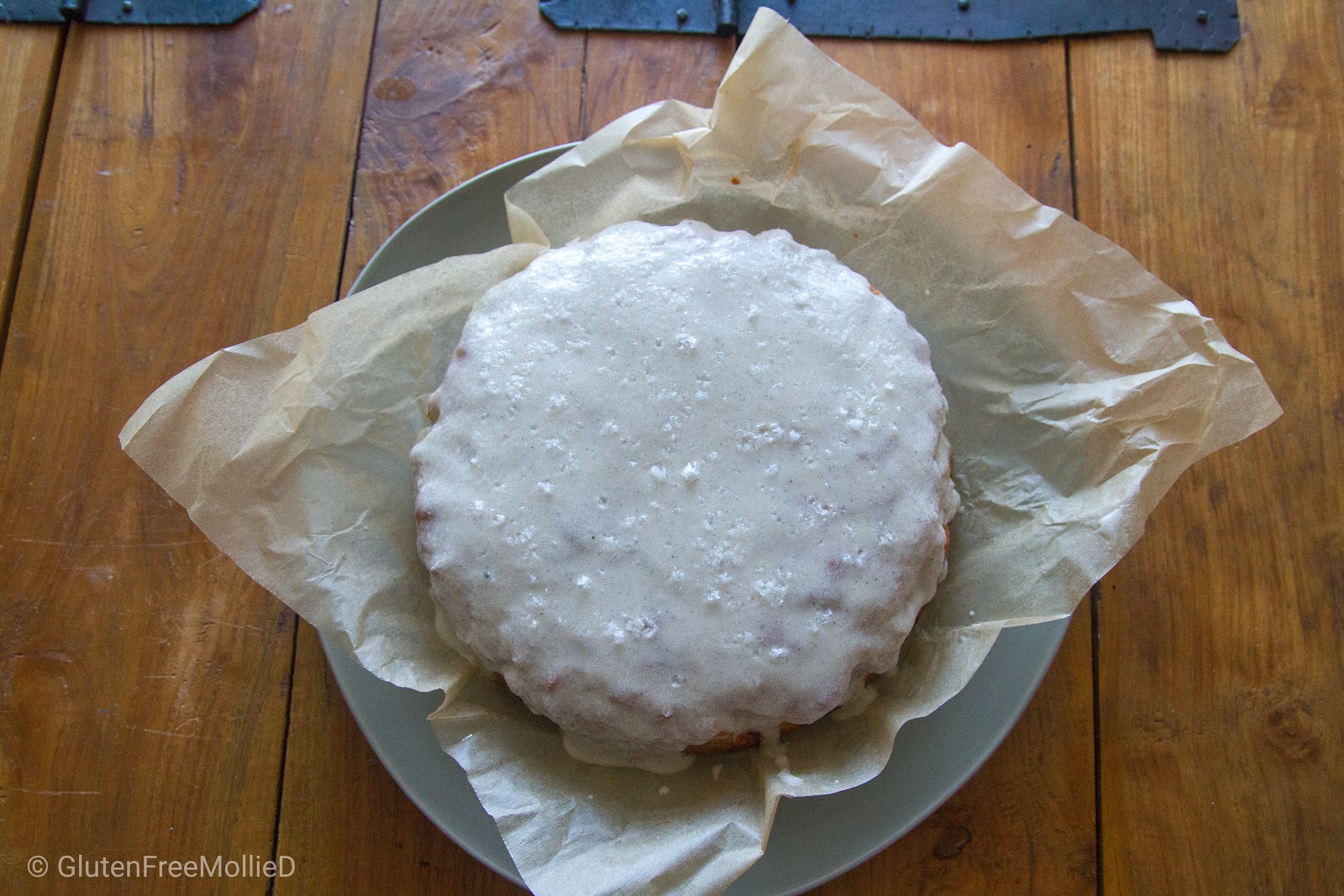 Who/What/Where: The best part of this cake? It's a cake for any occasion, or no occasion at all! I made it for a birthday celebration, but I think it would be perfect for a dinner party dessert, a luxurious brunch-time sweet, a midnight snack, or for the most wonderful reason of all: just because.
A cake like this is perfectly sized and perfectly manageable, in terms of effort and in-kitchen-time, so that you could whip it up same-day for a party or just because you're really in the mood for cake! Being in the mood for cake is honestly one of the best reasons out there for baking a cake. So get going...and bake this cake!
Deliver, Share, Celebrate, Slice