Mollie Bakes: Biscuit Bounty
Some days just call for a biscuit. And so that's what I made one super-rainy (aren't they all?) Saturday for a leisurely breakfast in our apartment.
I've made buttermilk biscuits before, they're absurdly high on my foods-I-love-forever list, but this time around I chose a new recipe from one of my new-to-me cookbooks.
While I could've gone with the tried-and-true (and awesome) recipe from Dining In, I decided to give this other one a whirl. Slightly different proportions, but same ingredients, so I had high hopes!
I placed the book, Baking From my Home to Yours by Dorie Greenspan, on my cookbook holder, which is perched on top of my toaster oven, and got to work.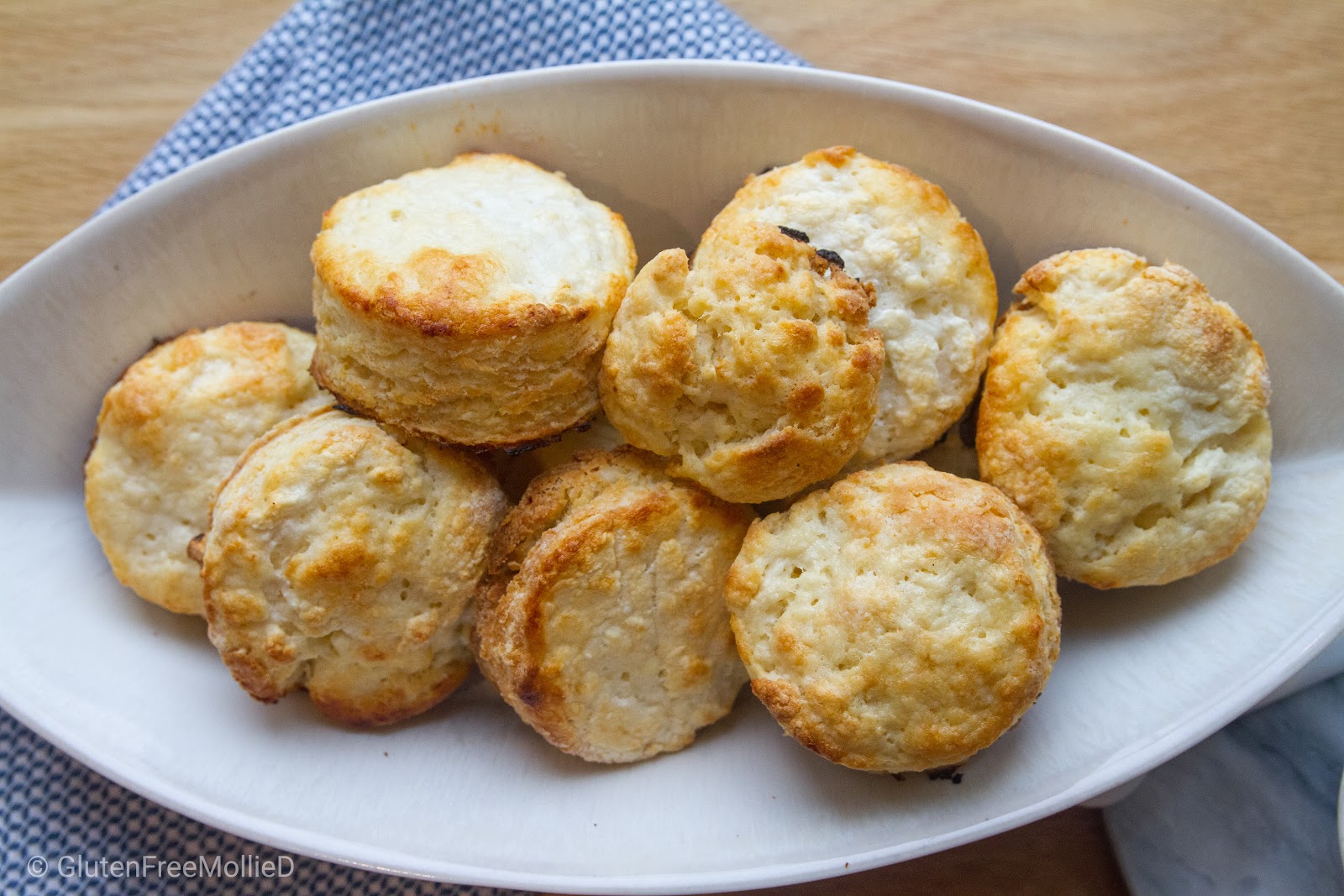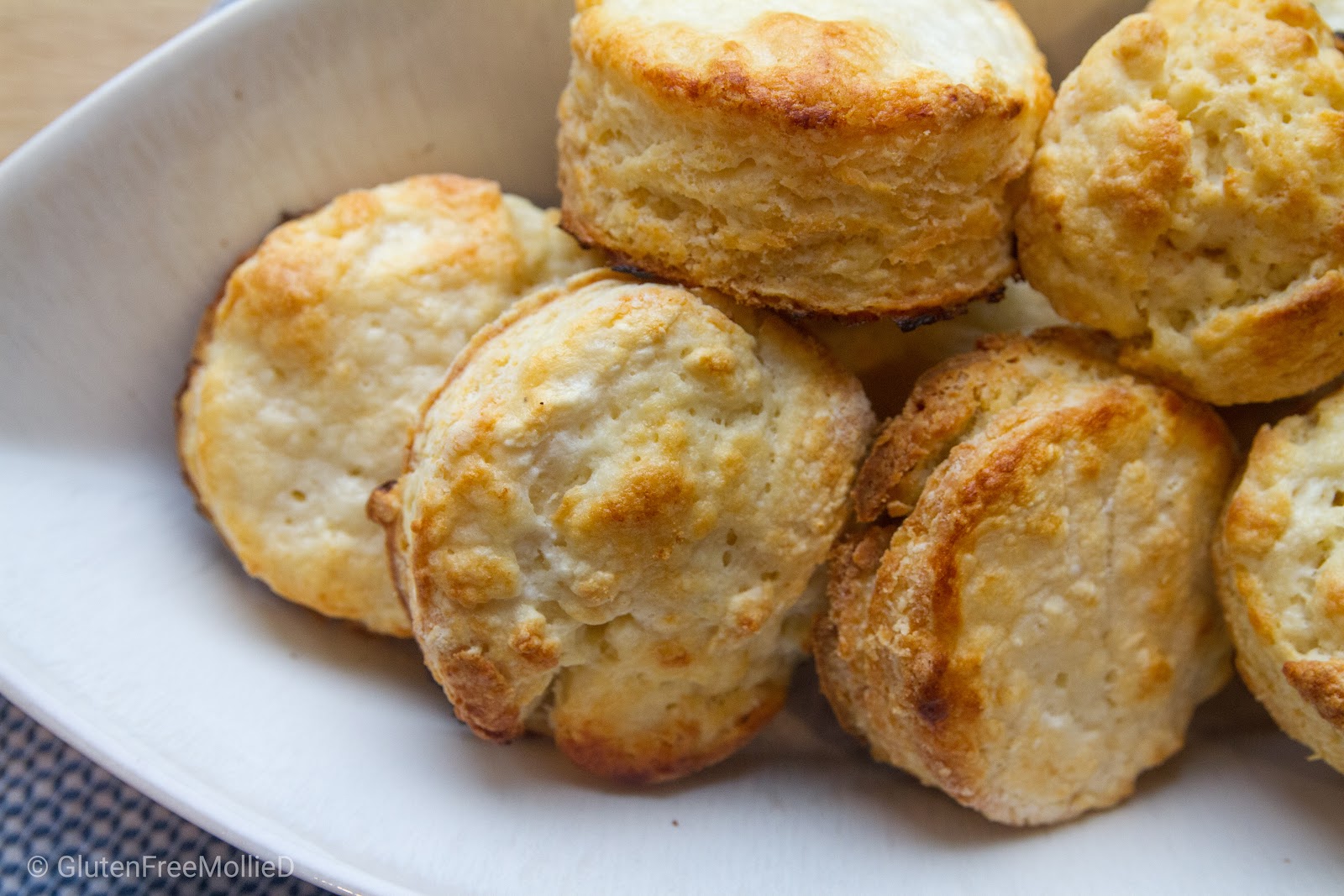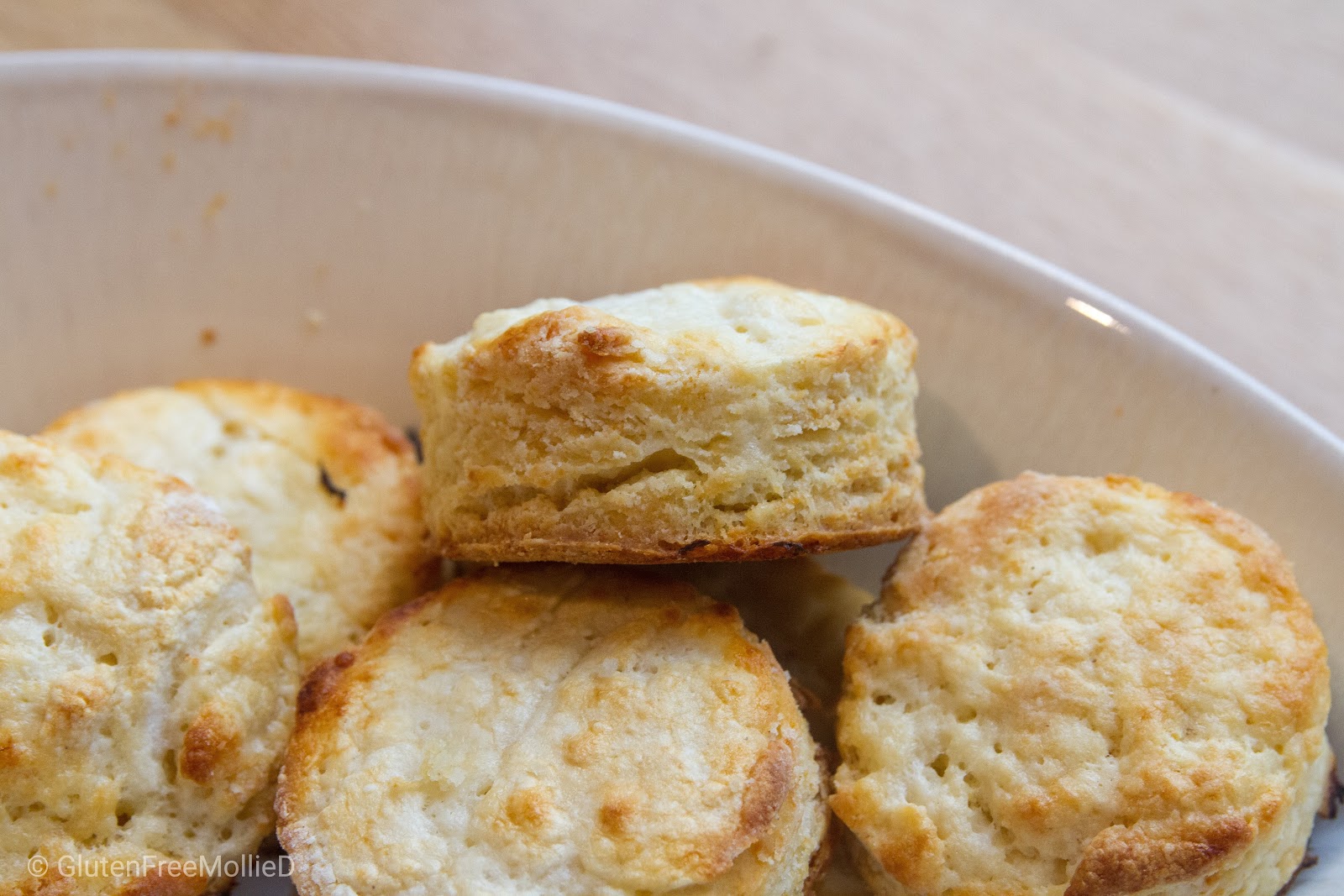 Of course, I used Cup4Cup gluten free flour instead of regular, but followed the rest of the recipe as written. Oh wait, I threw the biscuits (cut and placed on the silpat-lined baking sheet) in the freezer for five minutes prior to baking. I learned this tip from another recipe, which helps keep everything nice and cold (critical to biscuit-joy success).
As with all GF baking, or so it seems, these biscuits needed the longer-end of baking time to become just right. Of course, use your judgment and keep an eye on them; I went along in one-minute increments after about fifteen had passed.
The best part of baking buttermilk biscuits is eating them! Once they were finished in the oven, I waited for about forty-five seconds (not long enough, I burnt my fingers) before putting them in a serving dish and snapping photos as fast as possible.
While I wanted to eat a hot biscuit (immediately), I also wanted to take photos of them fresh from the oven in all of their just-done glory. My plan would not be foiled!
In order to eat the hot biscuits with butter (I wanted it to melt!), we ate them while sitting right there on the floor where I had been taking the photos moments earlier. A little unconventional, but such is life. Sometimes you need to eat hot biscuits on the floor of your apartment.
On that particular day, I craved biscuits the moment I woke up, got to making them shortly after, and soon enough our buttermilk biscuit picnic, on the living room floor with the rain pounding on the windows, was happening and it was total bliss.
Will I admit to the total number of biscuits consumed at our picnic? Nope. But the Saturday morning batch was gone well before Sunday night football began. 😉
Are you up for a biscuit picnic? Grab a recipe (this one or otherwise) and get baking! 🙂
Eat, well.
Mollie
Extra!
If you'd like to check out my first set of biscuit-baking adventures, in which I set off to make three versions of biscuits in order to make the best (gluten free) biscuit breakfast sandwich, then that's right here.