Winter Wellness
What is it about winter that makes us crave all of the cozy foods? How do we learn to crave the bright, fresh, and crunchy during the colder months? Well, I am here to help you with that and let me tell you, it's going to be easy!
We ate a full week of what I'm calling "winter wellness meals" and I've never felt better. Sure, there are times we will indulge in the ultra-cozy comfort foods of the season, but lately I'm all about feeling great by way of greens. And lots of them. Take a look at these five fabulous dinners packed with veggies and awesome flavors. You may just find a new favorite winter dinner.
All ingredients for this week were graciously provided by the wonderful Wilson Farm in Lexington, MA. A family-owned-and-operated farm in New England for over 100 years. All opinions and ideas are my own.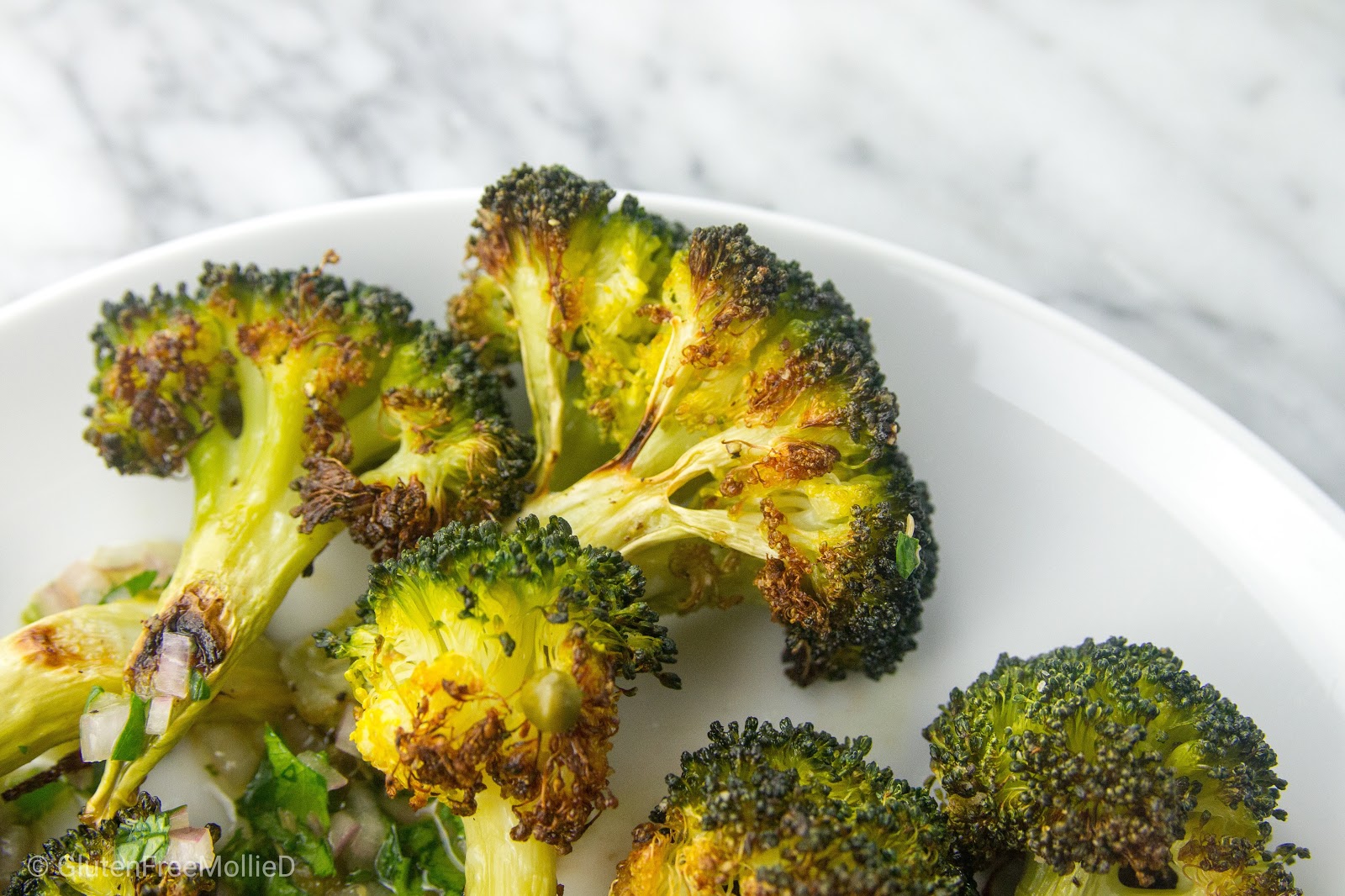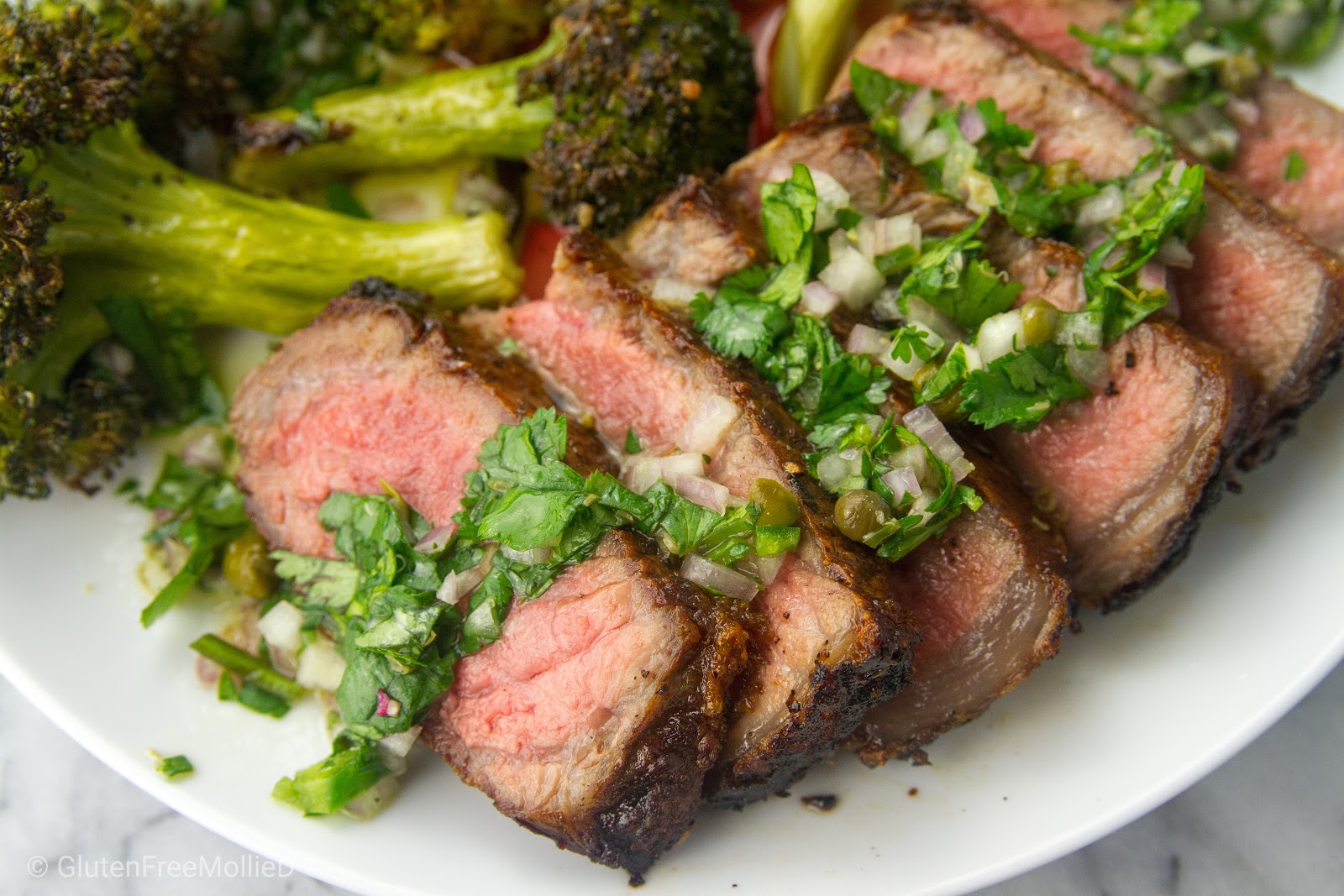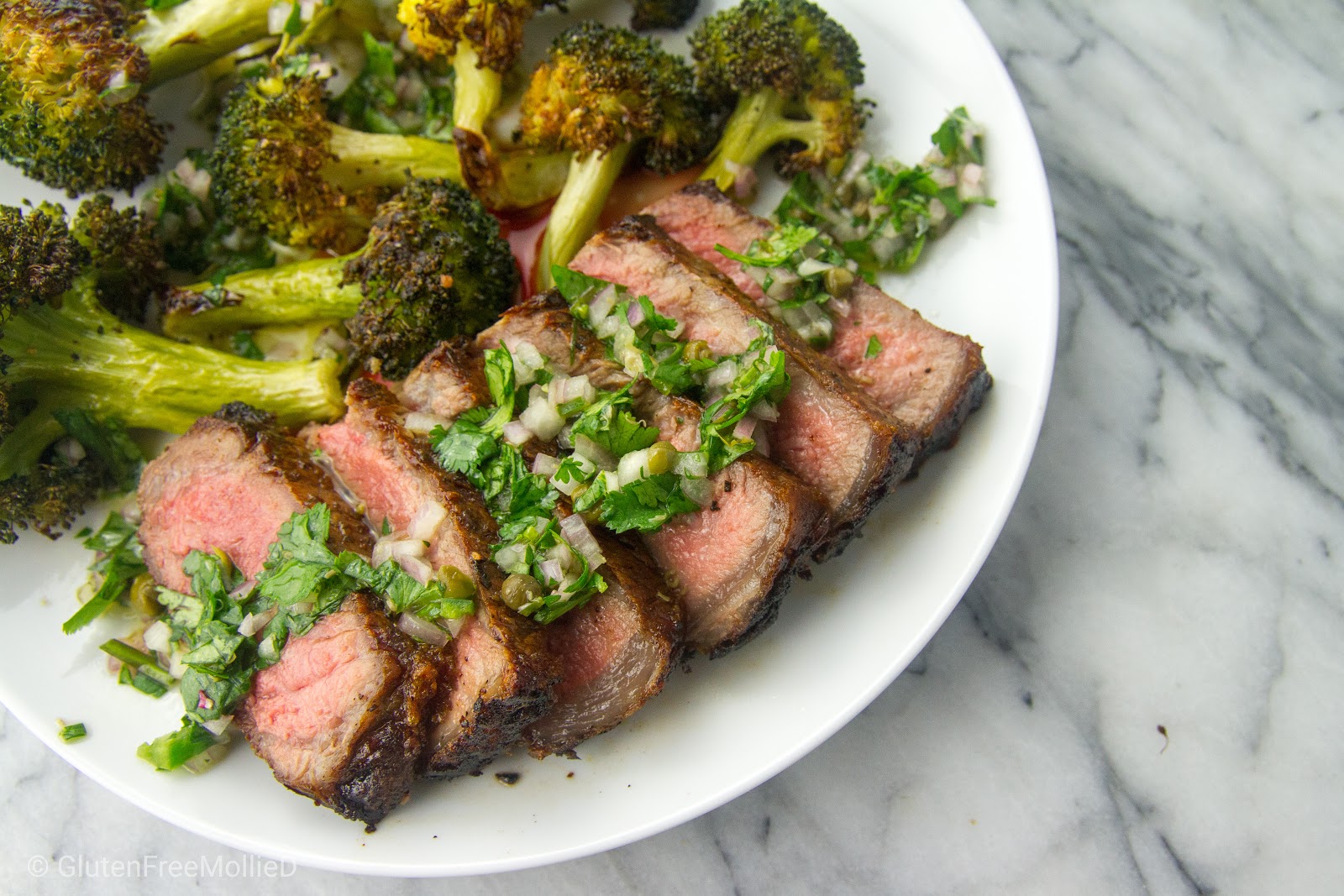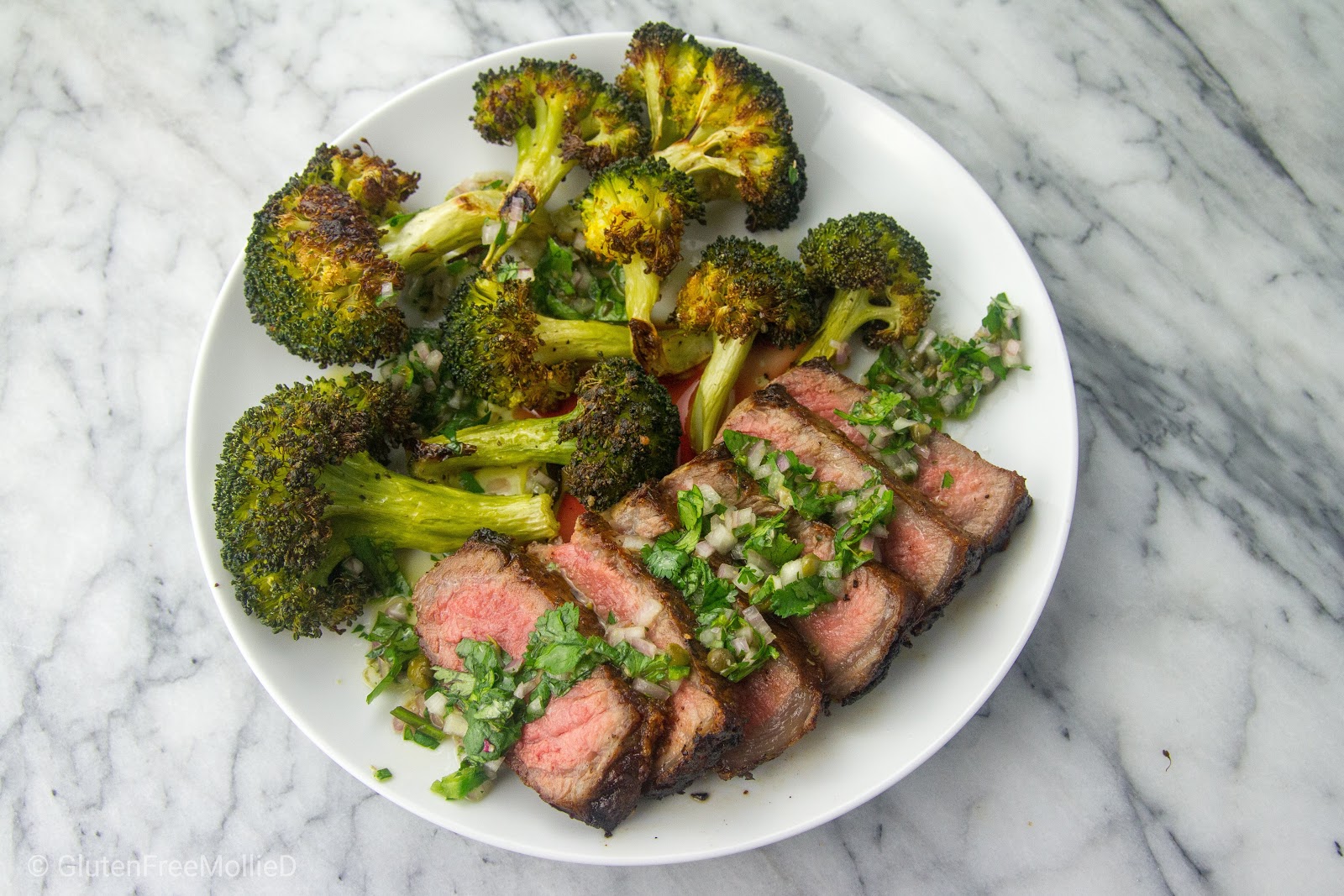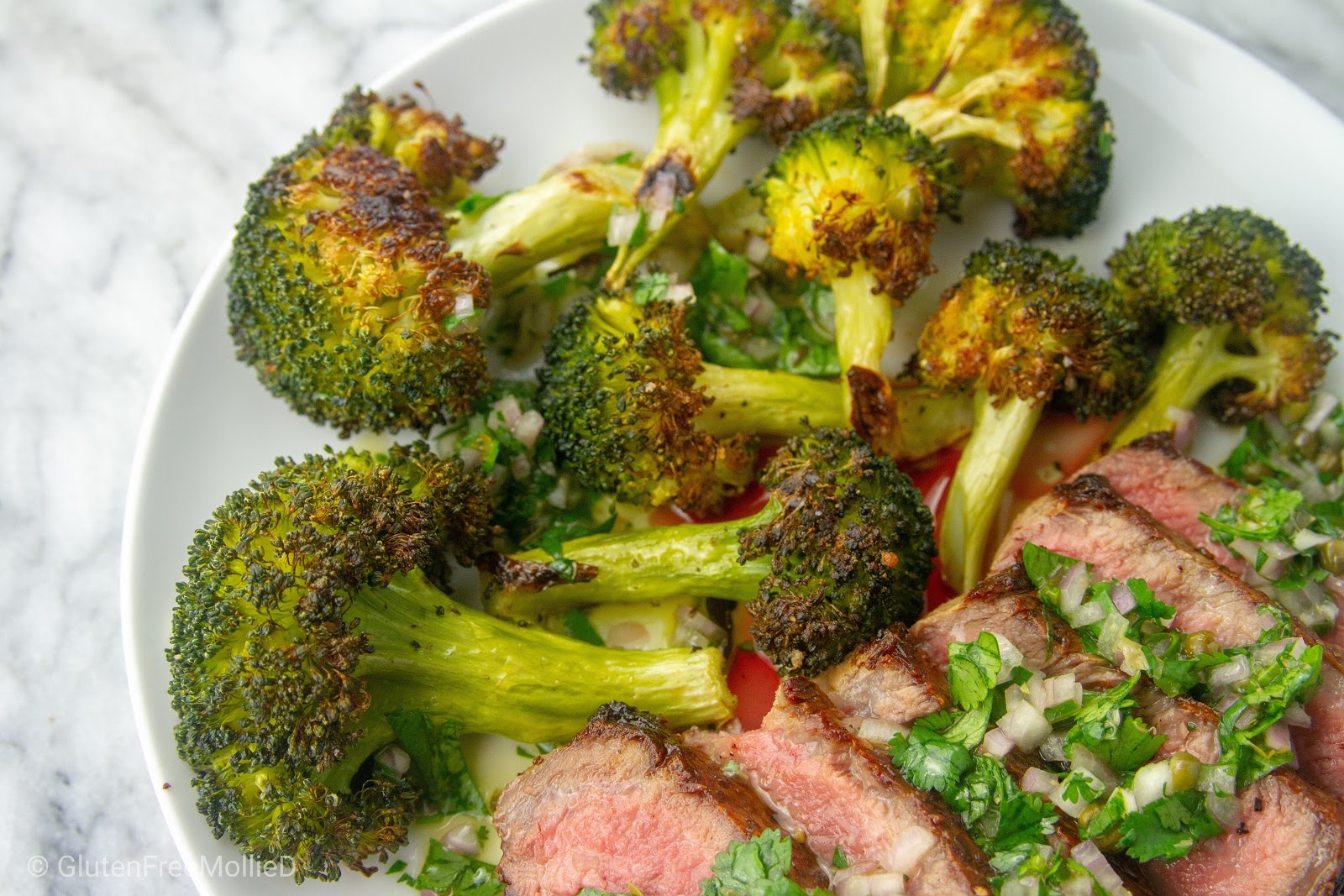 Pan-Roasted Steak and Crispy Broccoli
Source: Bon Appétit online; check it out here.
Tip: This one is naturally gluten free!
Review: We kicked off a week of winter wellness with a superb dinner of steak and broccoli. Because if you're going to be healthy, you might as well have the food be as delicious as possible. And while I don't encourage eating steak every night, I do recommend having it once in a while. It's awesome. Broccoli is great too as long as it's roasted to crispy perfection in the oven.
What amazed me about this dinner, besides the joy of making something fairly simple, yet decadent, on a weeknight, was that there was barely any additional seasoning beyond the standard salt and pepper. Sure, we made the recommended chimichurri, but we agreed that it wasn't entirely necessary! Shocking, I know. The steak and broccoli, in their purest state, were deemed heavenly all on their own. 🤩
Pan-Roasted steak is extremely easy to cook and requires a very short amount of time (just remember to let it sit out for a little bit before cooking). Roasting broccoli couldn't be any easier, and since it's basically just in the oven doing its thing the whole time, there is very little "worry" attached to it either.
In summary, this dinner, which yields tremendously delicious (and healthy!) results, requires pretty minimal effort, ingredients, and attention. What could be better? :)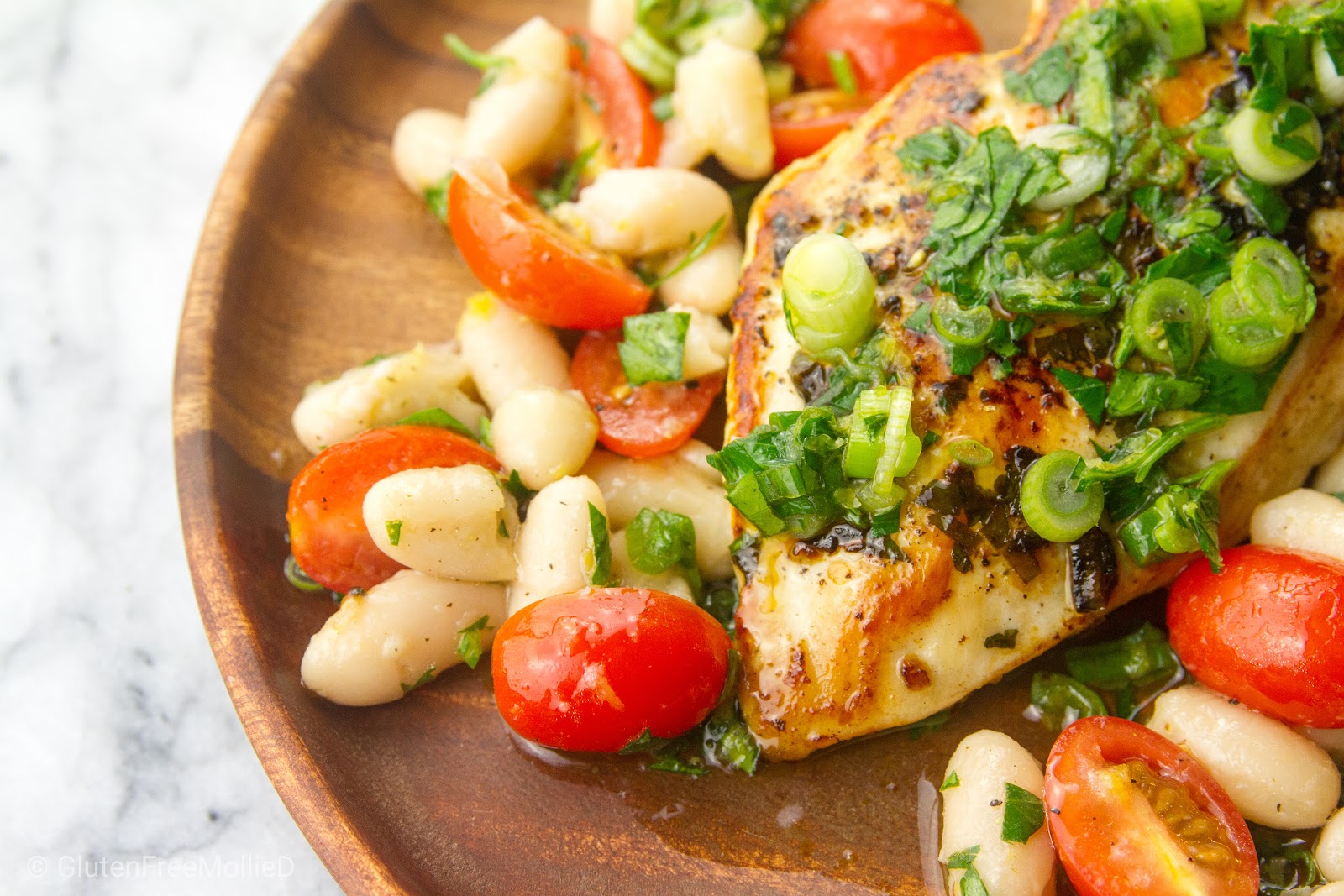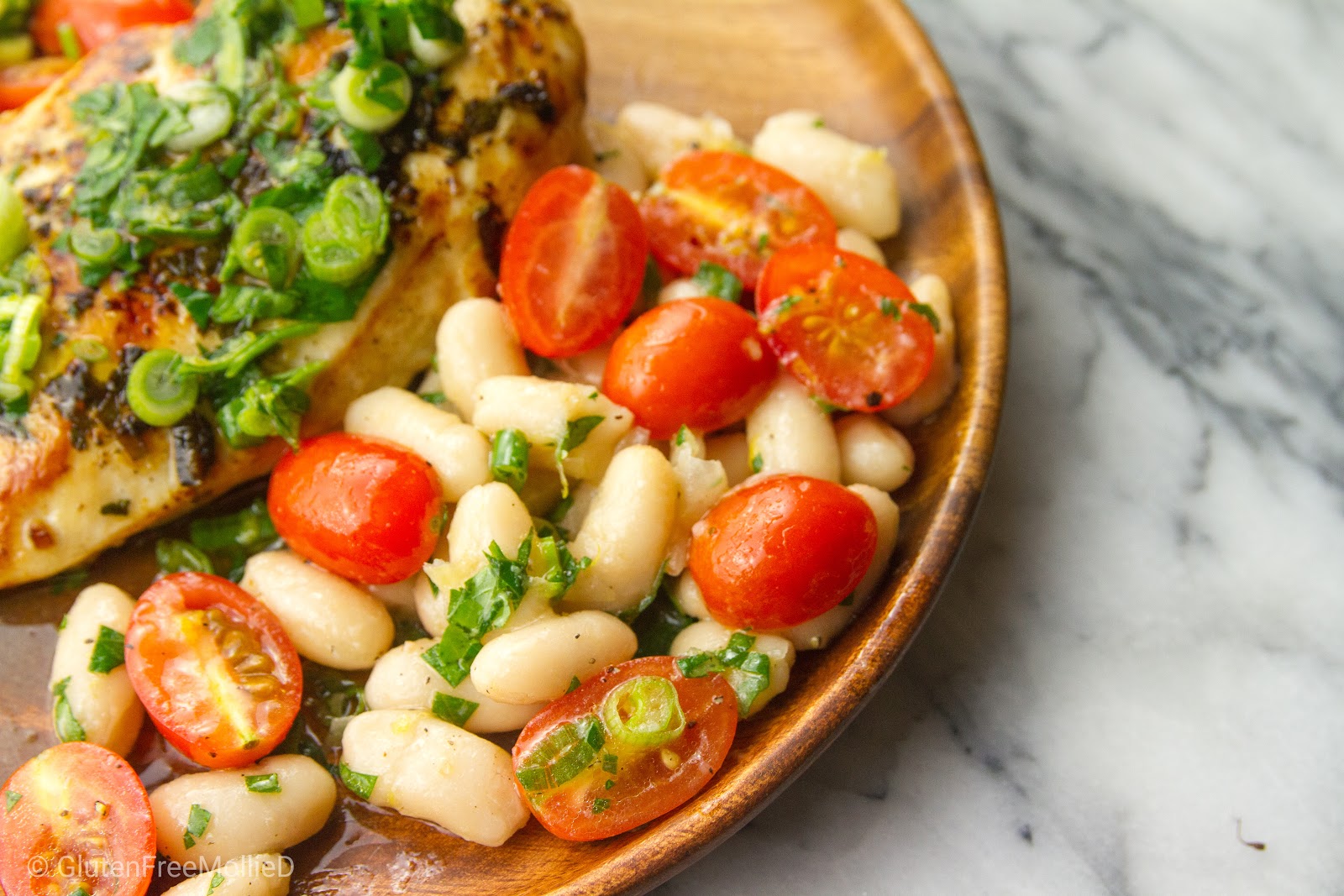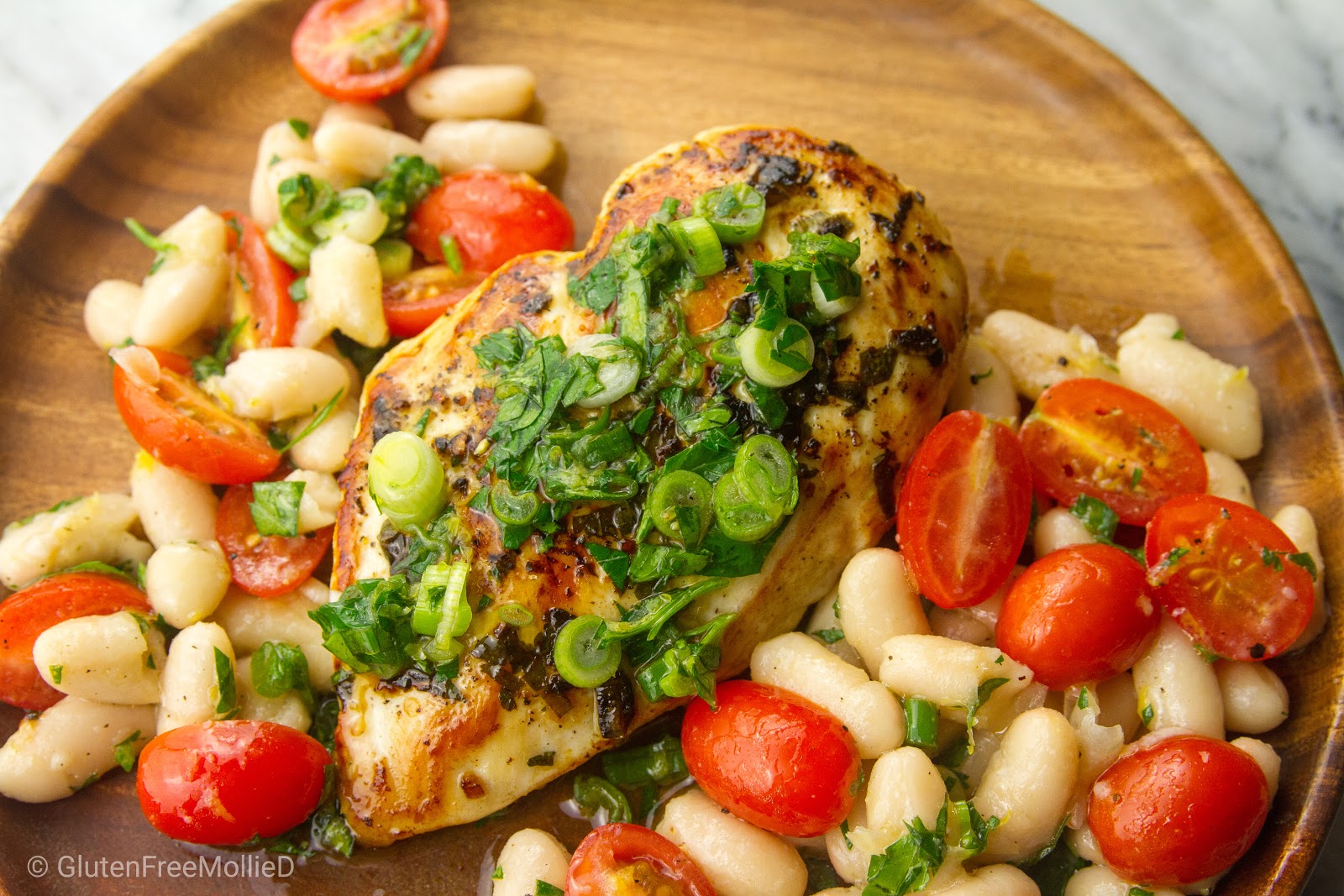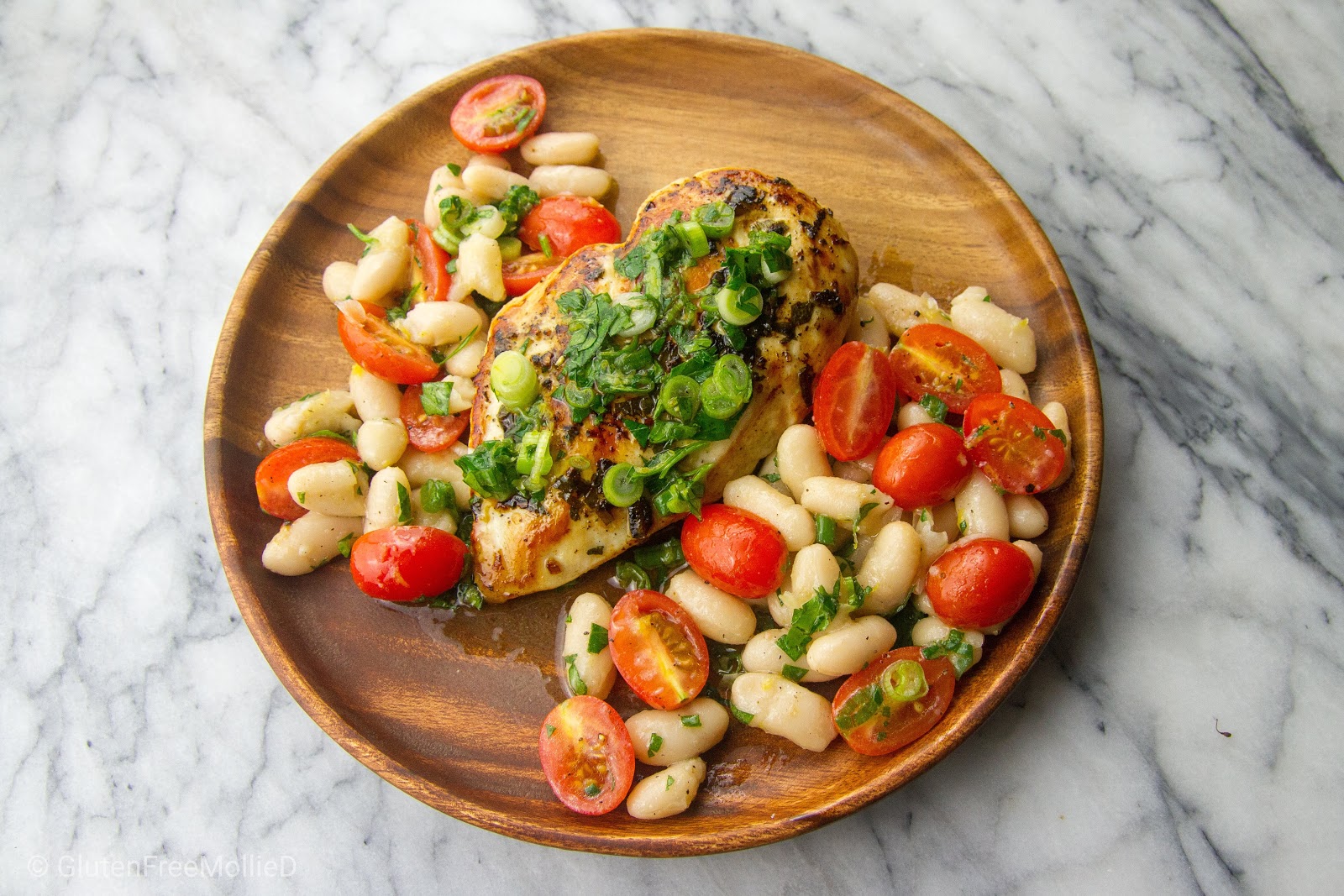 Grilled Chicken with Salsa Verde and White Beans
Source: Weeknight Gluten Free by Kristine Kidd
Tip: Naturally gluten free!
Review: Simple dining at its finest. Grilled chicken, a quick salsa verde, and a light salad of white beans and grape tomatoes. Basic ingredients that form a delicious, healthy meal is one of my favorite ways to eat in the warmer months, but I'm learning to love it just as much during the cold ones, too. You don't need much to make a great dinner and with the bright flavors of those in salsa verde, you don't need much else!
The hot, grilled chicken was a terrific canvas for the salsa and chilled salad. Why are we eating a cold "bean salad" in the winter? Why not? I'd argue that it's more fun to switch things up in the winter and enjoy some of those summery meals and flavors even if the outdoor temperatures don't encourage dining al fresco.
But who am I to stop you? If it's not too frigid (or even if it is), go ahead, take this dish onto the back patio and enjoy! I'll see you there in the spring. ;)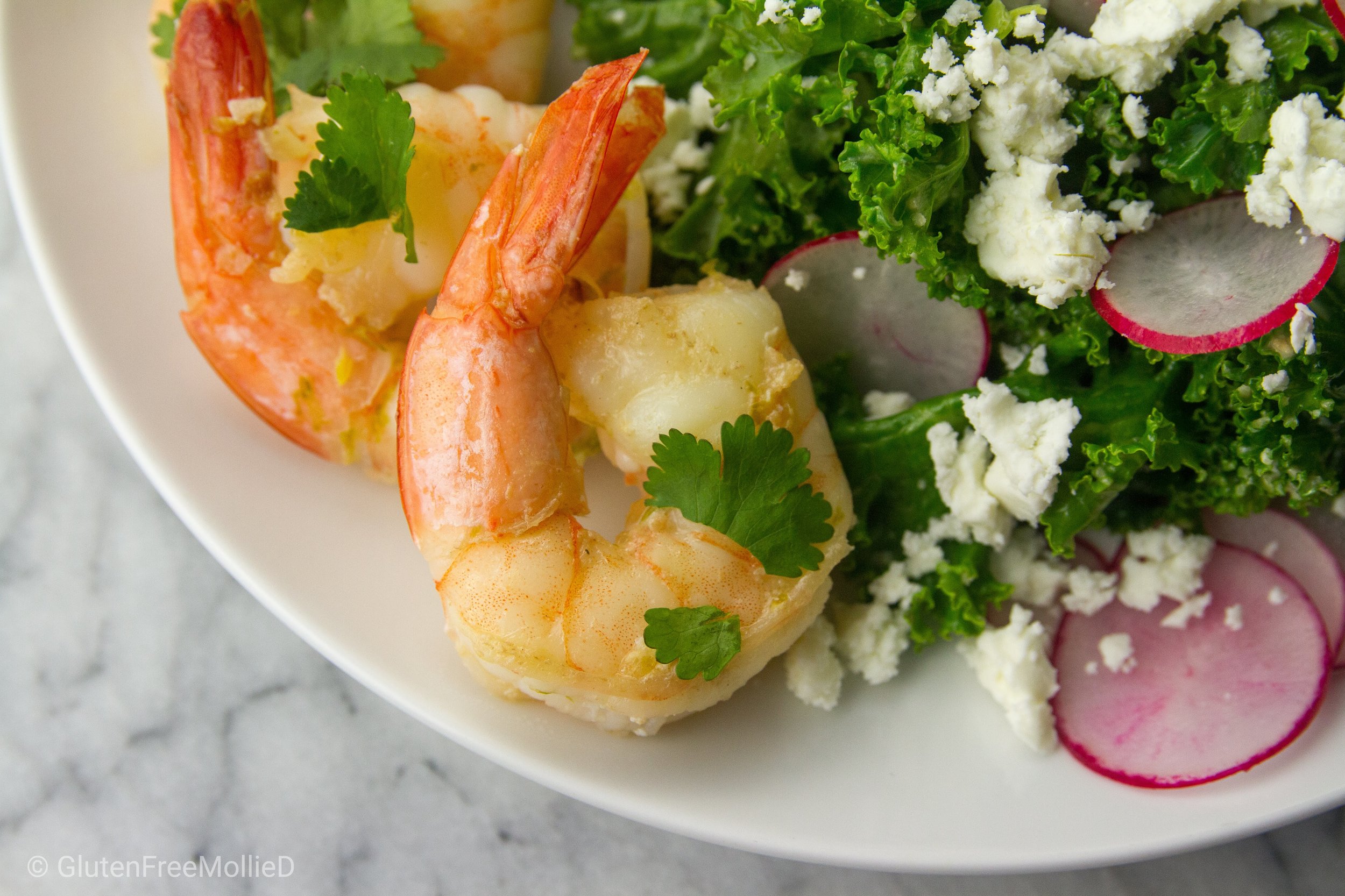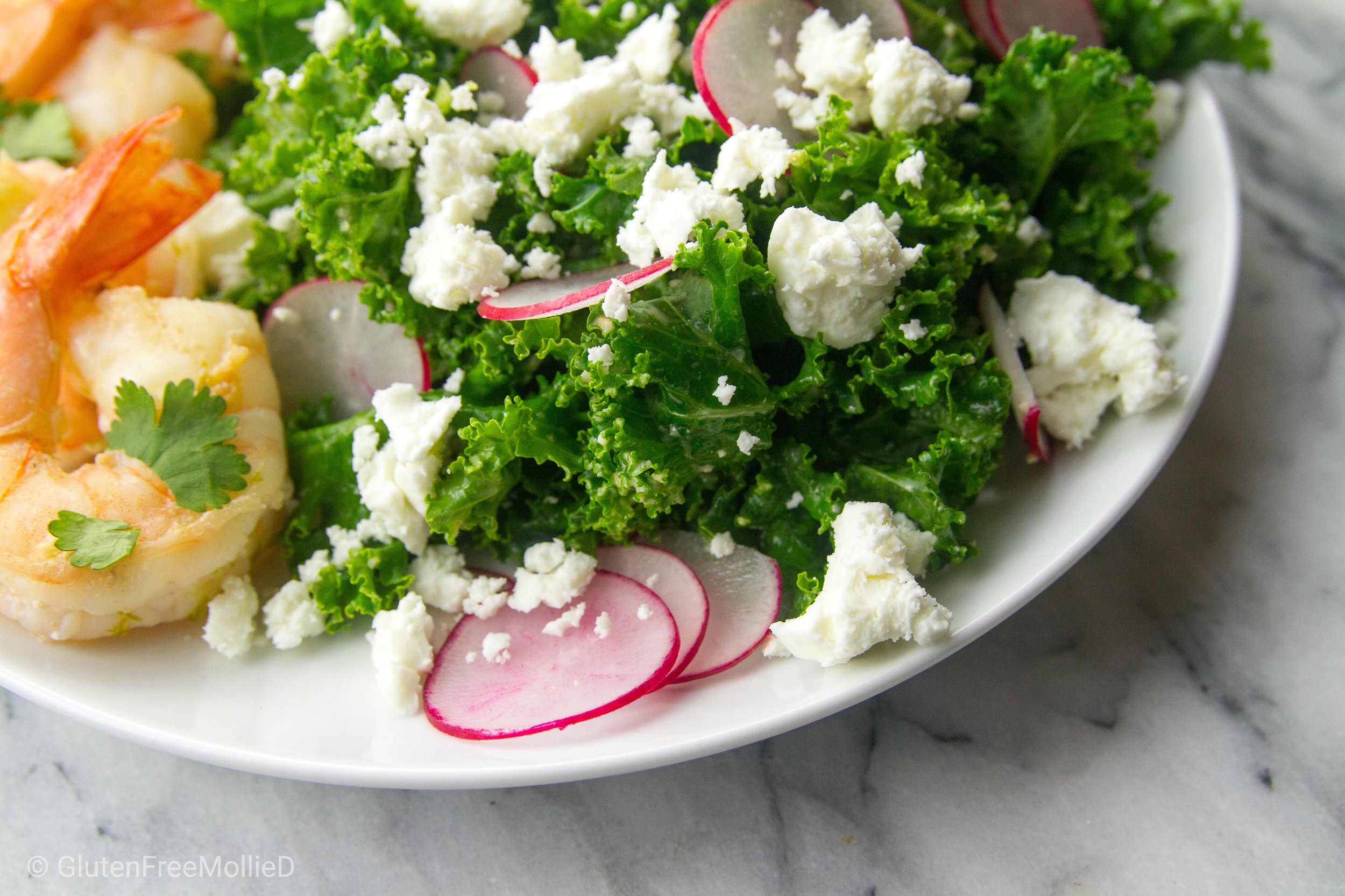 Garlicky Shrimp with Tequila and Lime, Kale Salad with Pepita Dressing
Source: Now & Again by Julia Turshen
Tip: This meal is naturally gluten free!
Review: This week is all about pairings, it seems, and that's just fine with me. And if you're noticing a pattern to how we cook, then that's totally OK too. You would be right!
Our "standard" is to always make a vegetable and a protein every night. And during these health-forward weeks, that often looks like a salad and a protein, which is leading us to some very delicious meals! On this particular evening, we decided on a familiar pair which we enjoyed so much the first time around, we had to make it again. 😮
The shrimp was hot, citrusy, and tangy, thank you tequila, and the salad was crisp and cold with notes of creamy due to the feta and dressing. A splendid pair!
Have you ever made a salad dressing out of pumpkin seeds? Well! Have I got news for you. It's so yummy! And easy. Thanks to the use of a Cuisinart food processor, we had our pepita (pumpkin seed) dressing made and ready to go in no time. And the salad itself came together in a few moments: kale, radishes, and feta. Ta da!
What I loved about this dinner was that the flavors of the shrimp and salad didn't exactly match, but when eaten alongside each other they turned out to be completely complementary. :)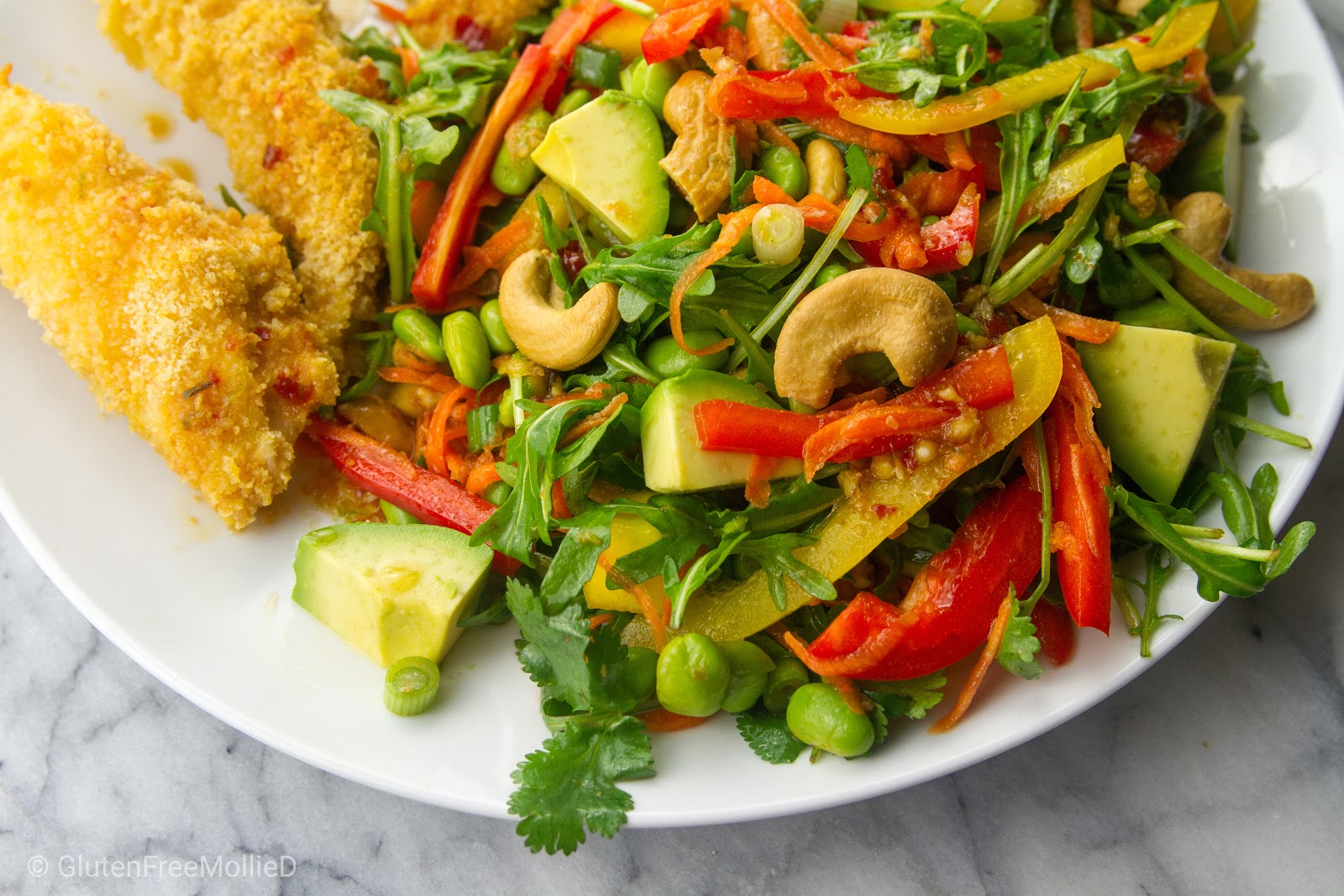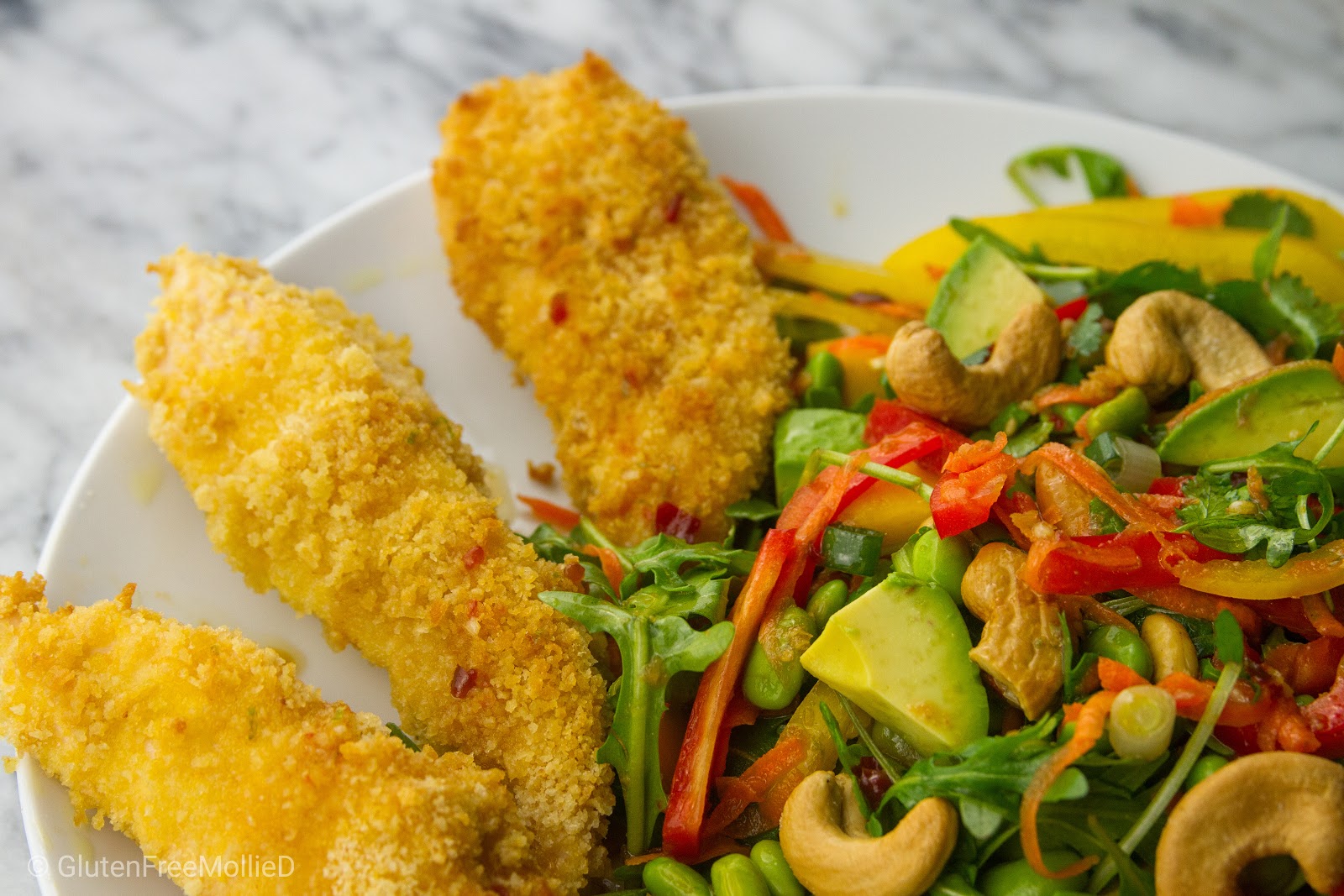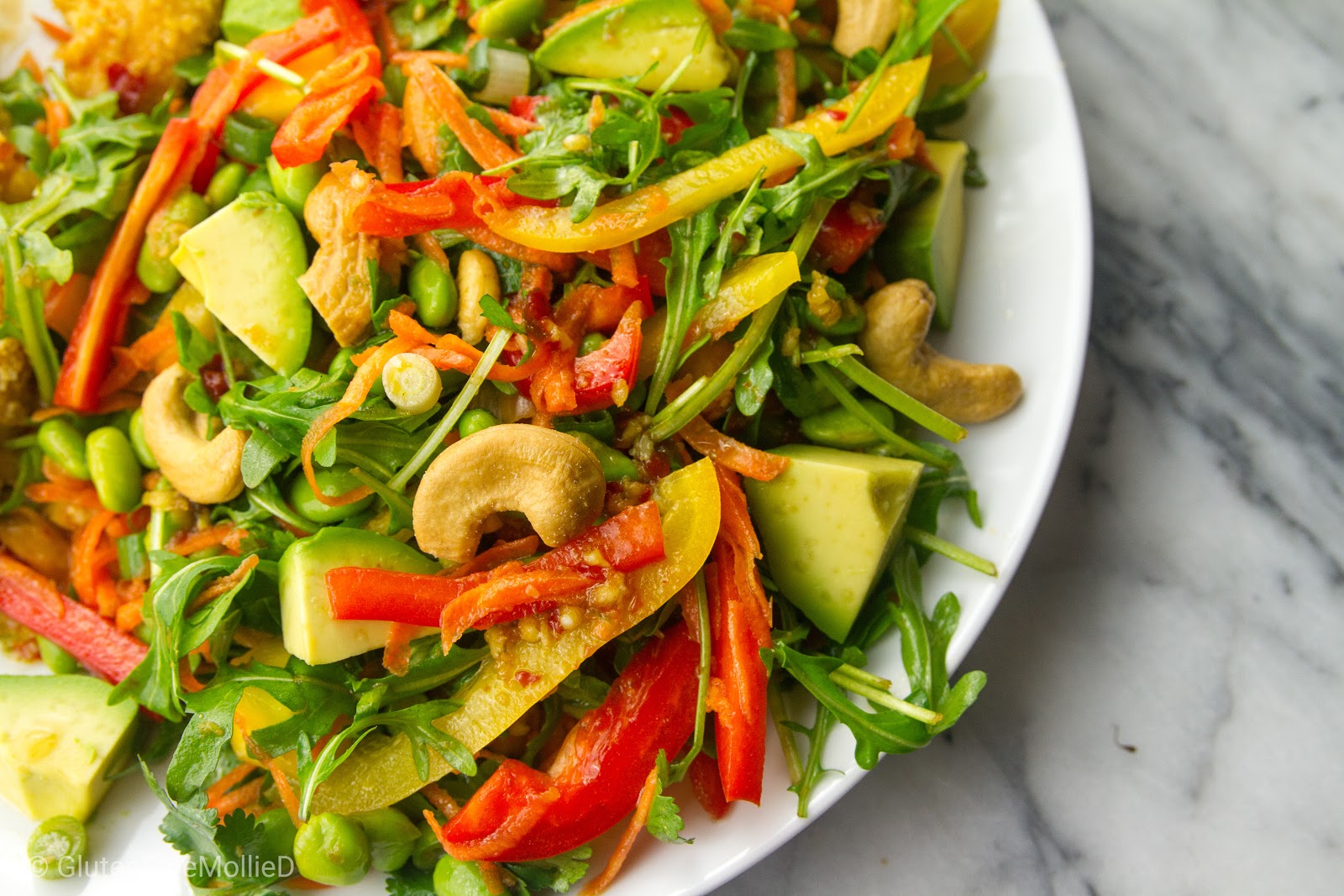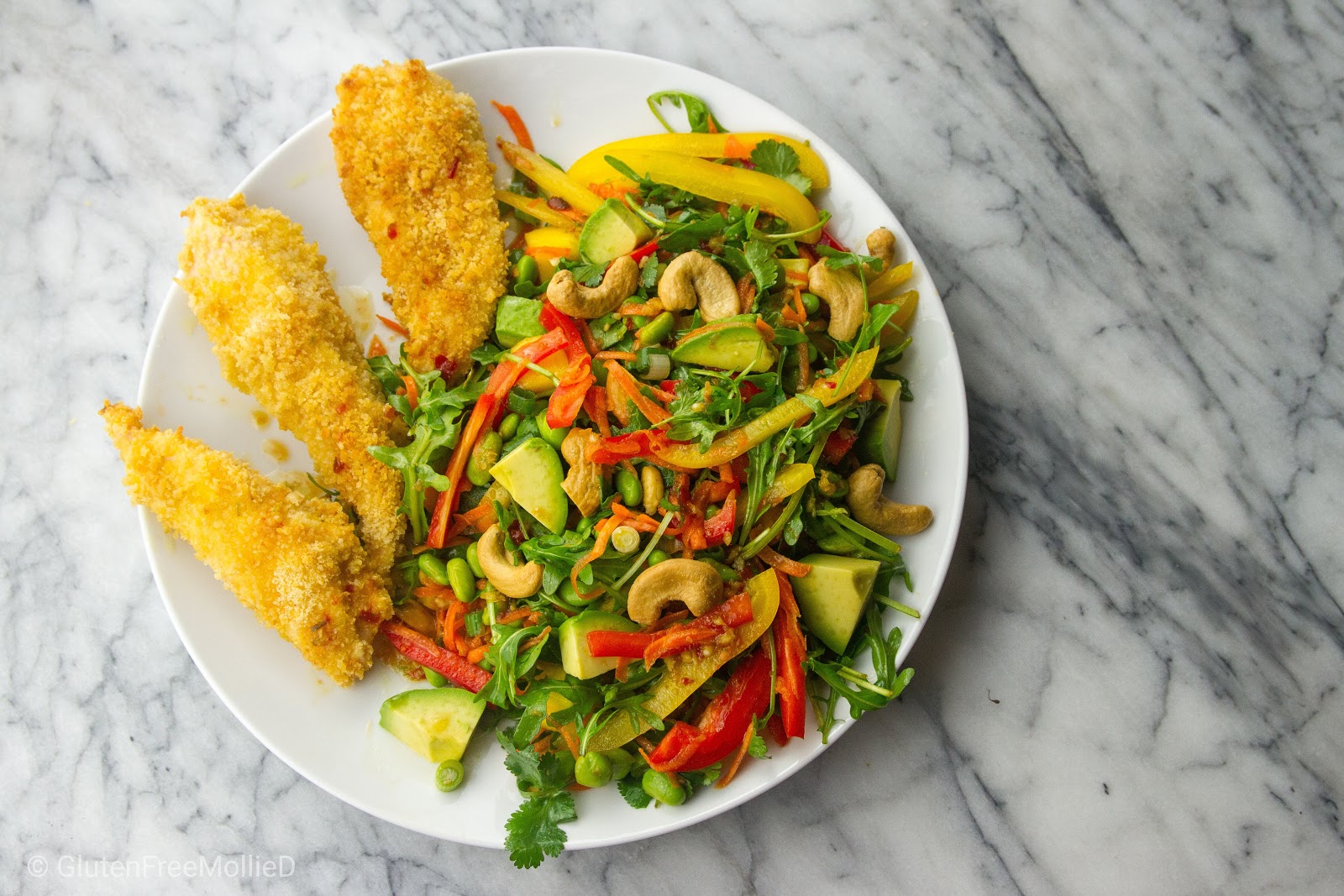 Chopped Thai Salad, Baked Panko-Crusted Chicken
Source: The salad recipe is available via What's Gaby Cooking online, here.
Tip: Make sure to use GF soy sauce (Tamari) in the salad dressing. We used Aleia's gluten free panko for the coating on the chicken.
Review: Ah! What a vibrant, awesome meal! I adored this salad and was beyond excited for it even before my first bite. I love salads that are chock-full of a variety of veggies, colors, textures, and flavors. And this one delivered! Not to mention the amazing Thai-style dressing which I want to make for every salad from here on out.
Of course, we added chicken on the side because protein and because the salad on its own would be (for me) more of a lunch salad than a dinner since its primary protein comes from cashews, edamame, and avocado. Don't get me wrong; those are excellent proteins and healthy fats, but I wanted just a bit more. I am glad we added chicken because it made the whole meal more filling and (even) more delicious.
I envision this salad as a great option for a spring picnic, a summer bbq, or just a busy weeknight! Of course, we ate it in the winter, but I'd say its bright flavors made those feelings of springtime joy shine through. A healthy dinner that is seriously scrumptious no matter the season it's brought to the table.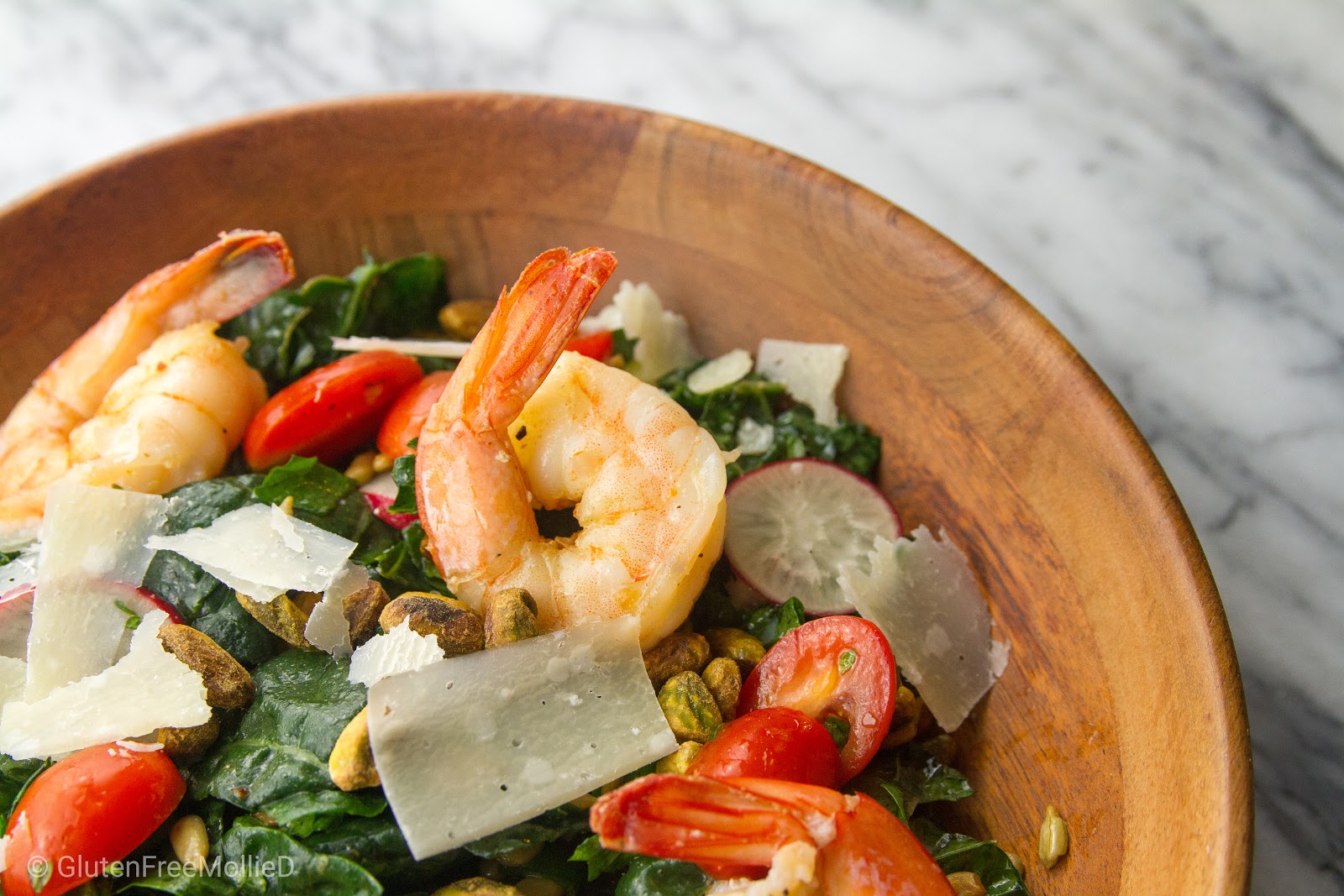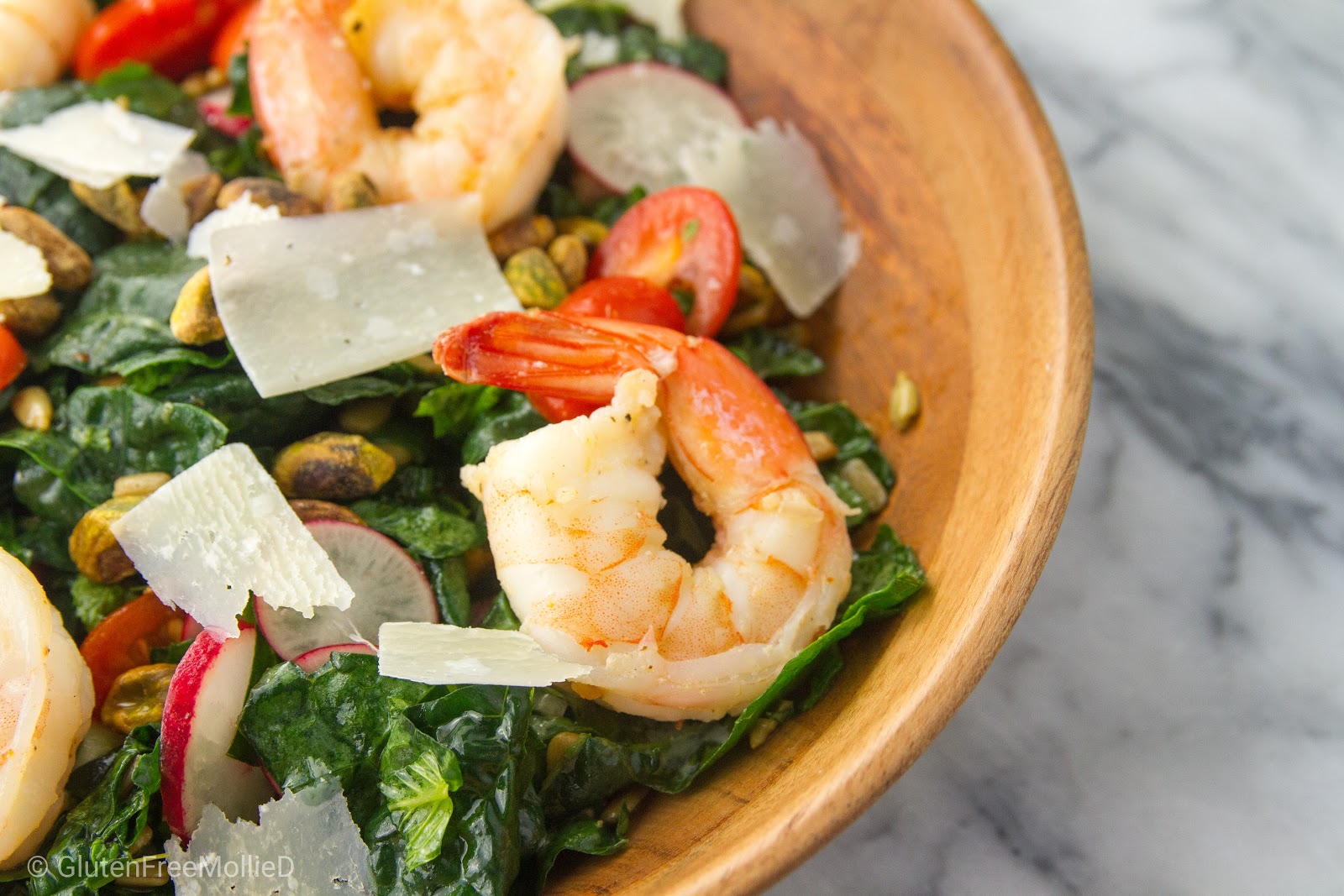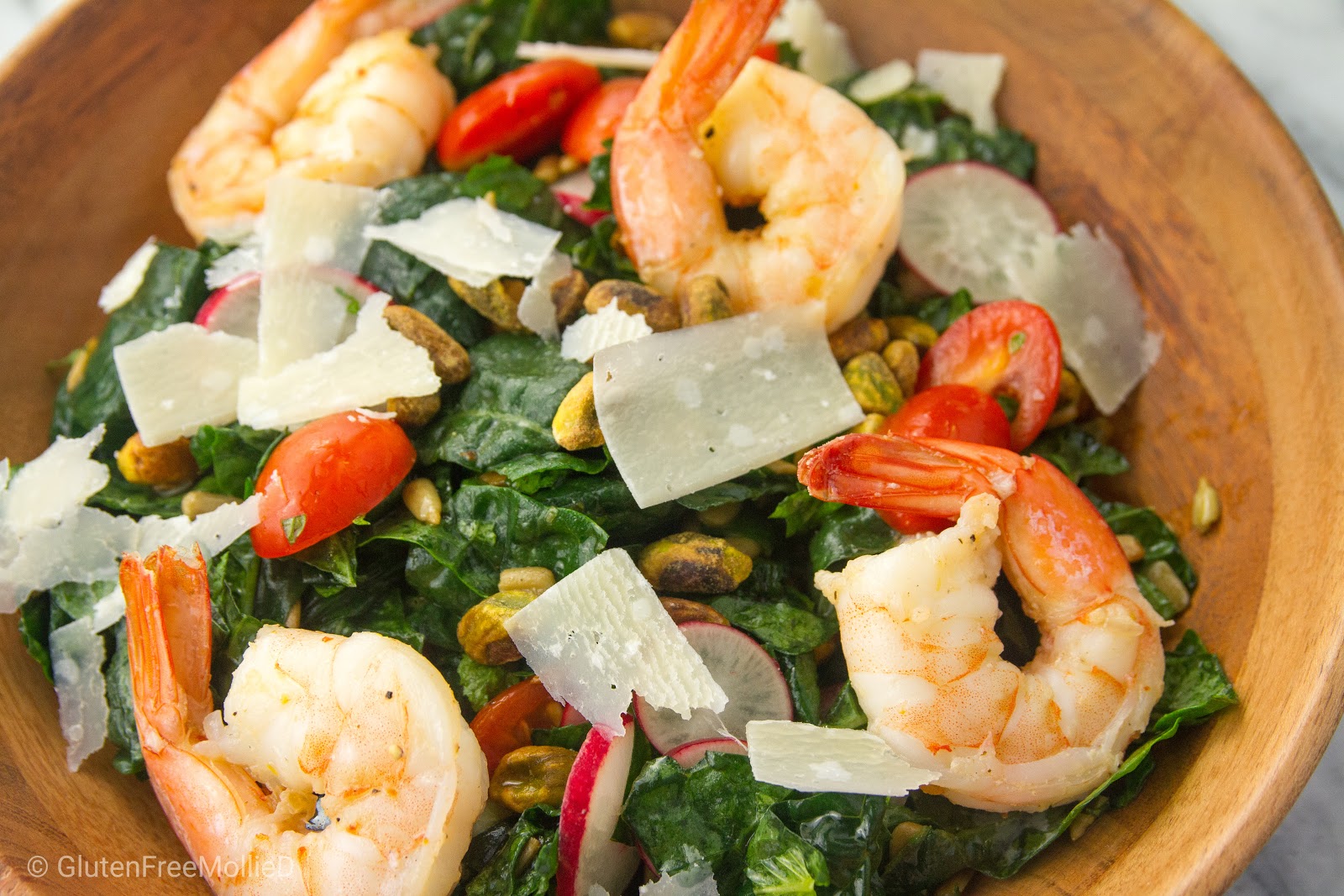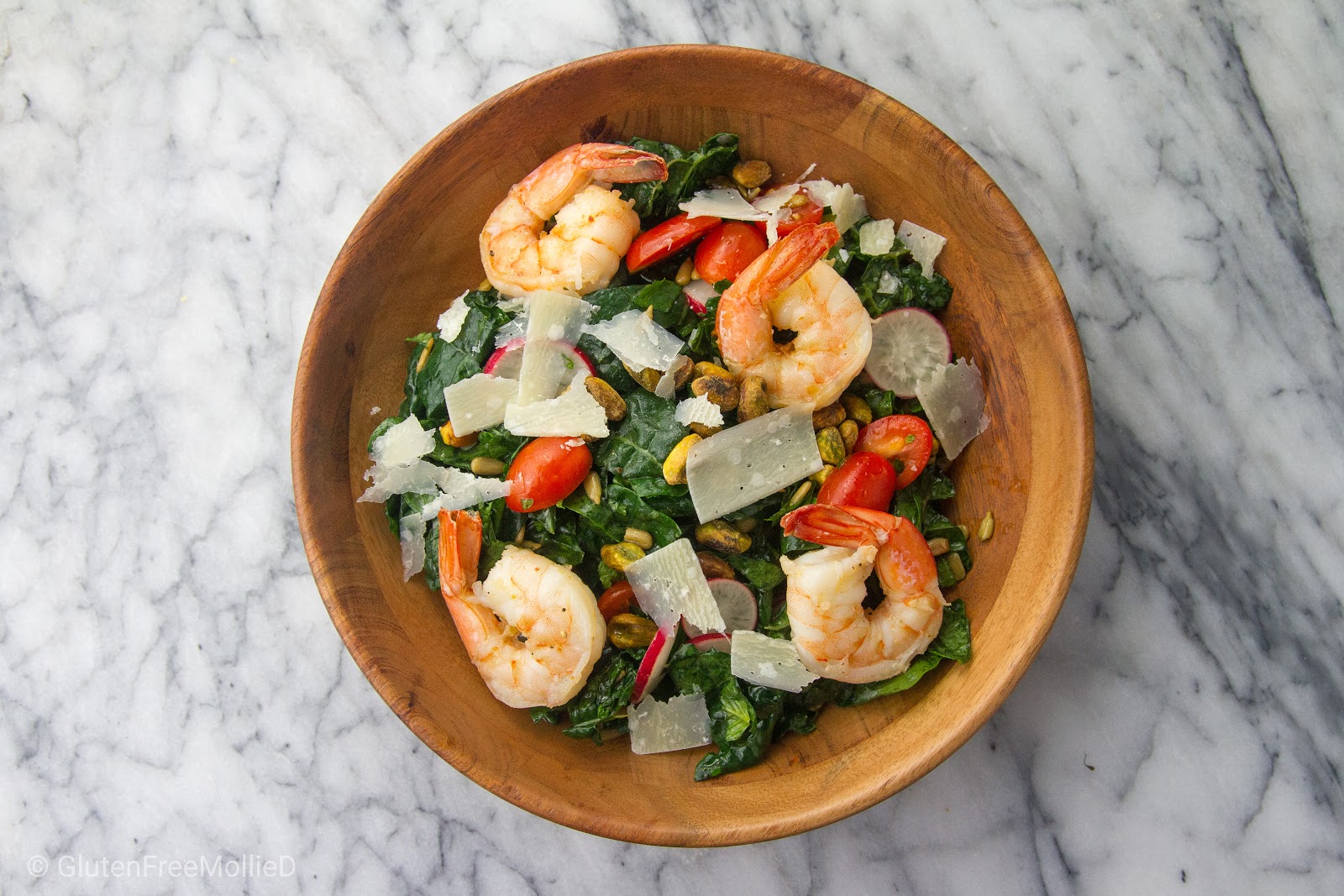 Kale Salad with Shrimp and Pistachios
Source: An original recipe, very loosely based on a salad featured in Cook Like a Pro by Ina Garten.
Tip: This one is naturally gluten free!
Review: What do you get when you combine kale, radishes, pistachios, tomatoes, and Parmesan? One fantastic salad! And then, because we are always fans of additional protein, toss those shrimp on top!
Despite not feeling the best by the end of the week, this salad was still a great meal that was a delicious combination of flavorful ingredients and fun textures. Seth made a light vinaigrette for everything which coated the kale nicely and added a bright punch to the salty pistachios and slightly spicy/tangy radishes.
For the record, I haven't always loved this heartier kale, often called "dinosaur kale" due to its texture. It's formal name is Lacinato kale, or Tuscan. However, I am giving in and enjoying it far more now than I did say, a year ago. Who knows why, but perhaps it's called growing up and going with the flow. There is a time and place for all kinds of kale and this salad was delightful, dinosaur kale and all.
A Couple Thoughts on the Weekend...
The weekend was far more restful than planned thanks to a very intense cold, which allowed me to watch plenty of Netflix shows and read up on some upcoming baking projects.
We stayed in pretty much the entire time save for a couple adventures to the grocery store, and well, not much else! I learned that cauliflower gnocchi (a super easy lunch) is as delicious as it looks in everyone's Instagram photos and that adding kale to pasta will always be a great idea.
Check out a few photos below from my very unexciting two days of rest.
I hope you had a fun weekend and that you're having a joyful winter! February is around the corner, can you believe it?!
Eat, well.
Mollie and Seth