Holiday Hodgepodge
In between traveling last weekend, coming home late Monday night, a work dinner Tuesday, and fighting off some sort of brief illness, I'm amazed we even bothered to cook last week. But! I'm a girl of my word and if I say we will cook every week, then we will cook every week. Sure, it was only for two nights, but honestly, I'm proud of us for those two nights.
As I mentioned travel, we returned from our awesome (quick) weekend in Arizona late Monday night (more details soon!) and grabbed an unexciting, but entirely satisfying dinner at Tavern In the Square. For the record, their GF pizza is spot-on and exactly what I needed after a long flight. I was exhausted and hungry and it was the best solution.
Tuesday night was a work holiday party at Serafina which was delicious and fun! Thrilled with their GF options (including pasta!) and helpful staff, I was enjoying a scrumptious multi-course meal with my colleagues without worrying at all about my dietary restriction. Now that's my kind of holiday party. 😎
And that brings us to Wednesday! I wasn't feeling the best, but we stuck to the meal plan and I'm so glad we did! The dinner was great and by the next morning I was feeling like my usual self. Who knew extra sleep and a delicious, home cooked meal could be so good for your health. 😉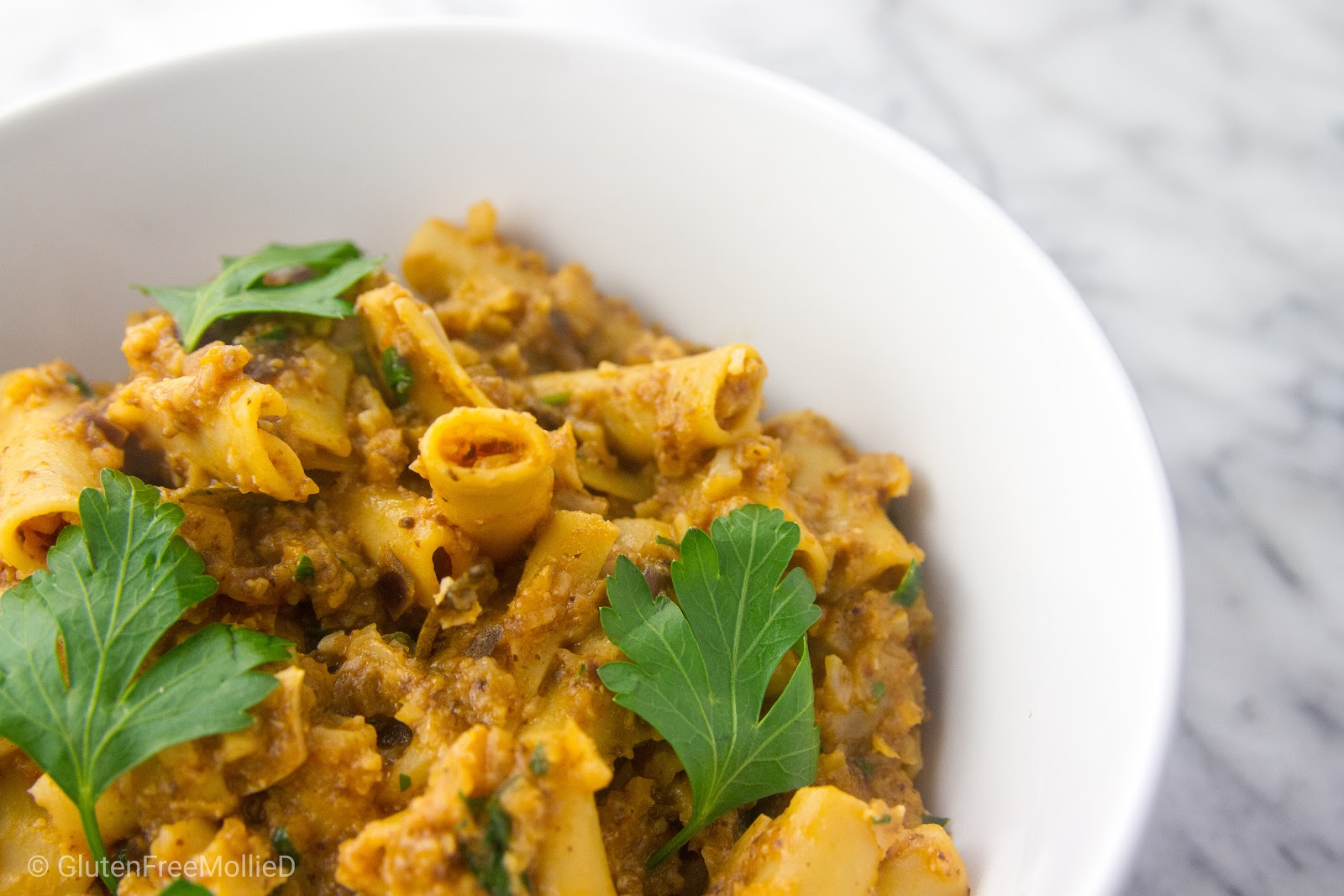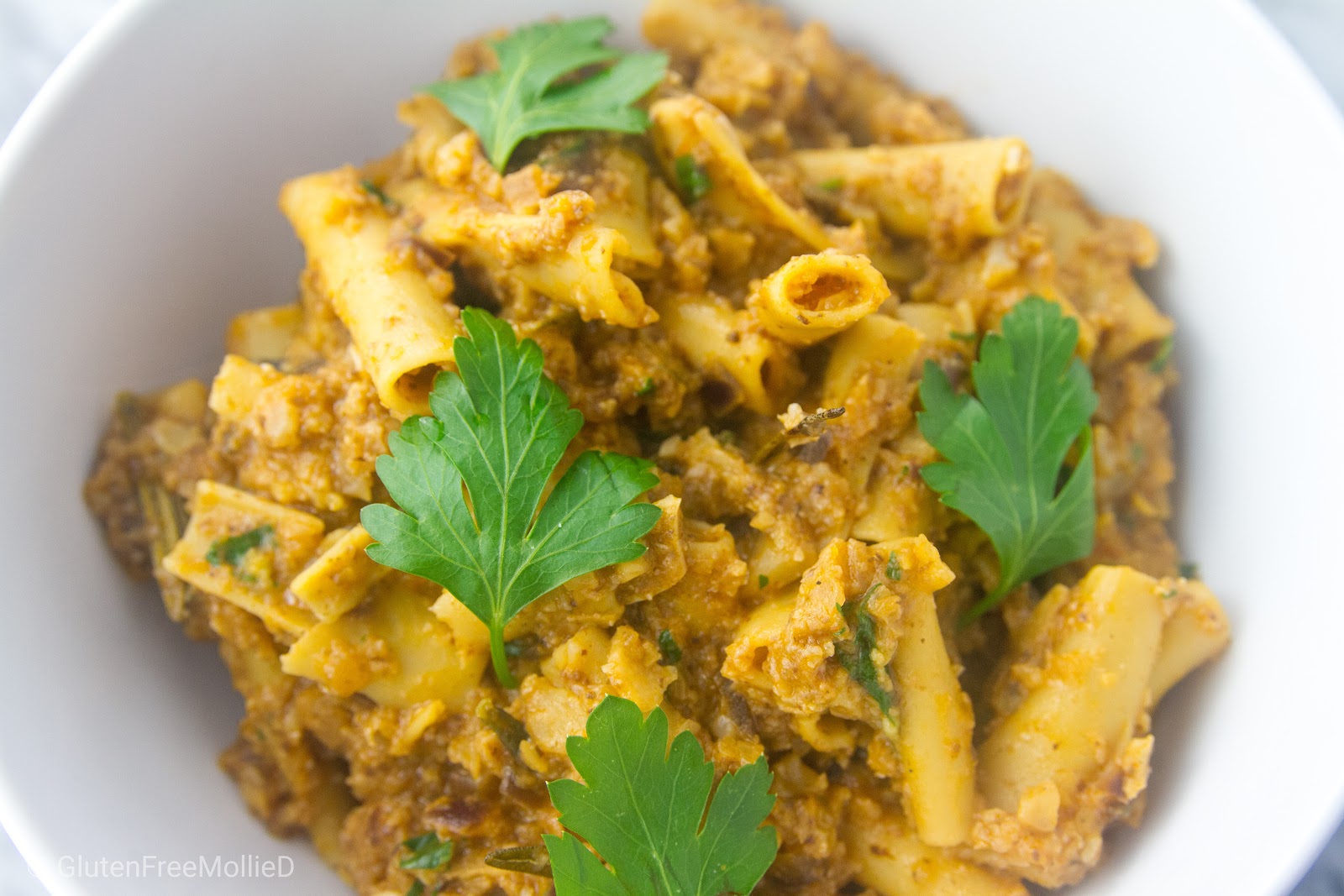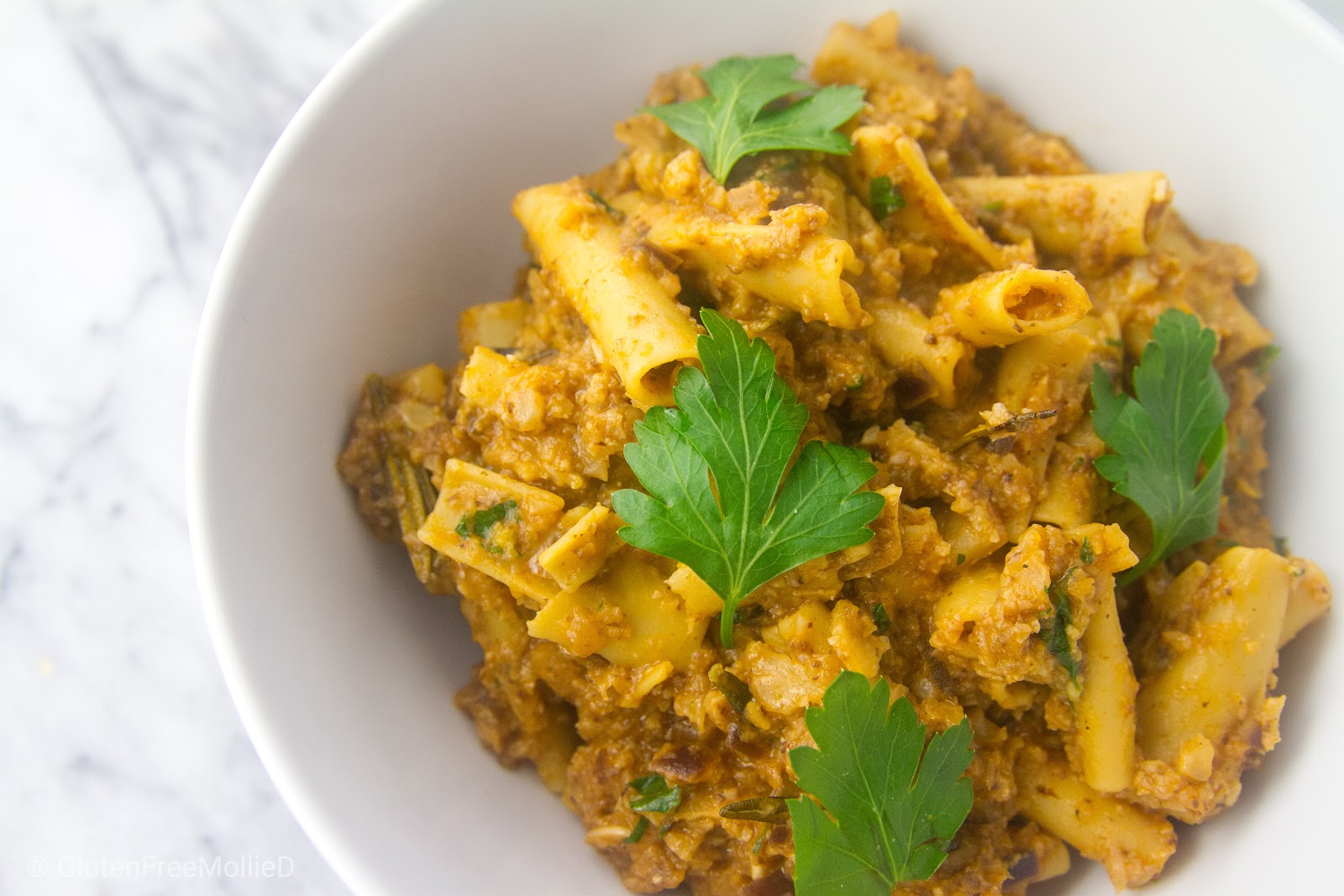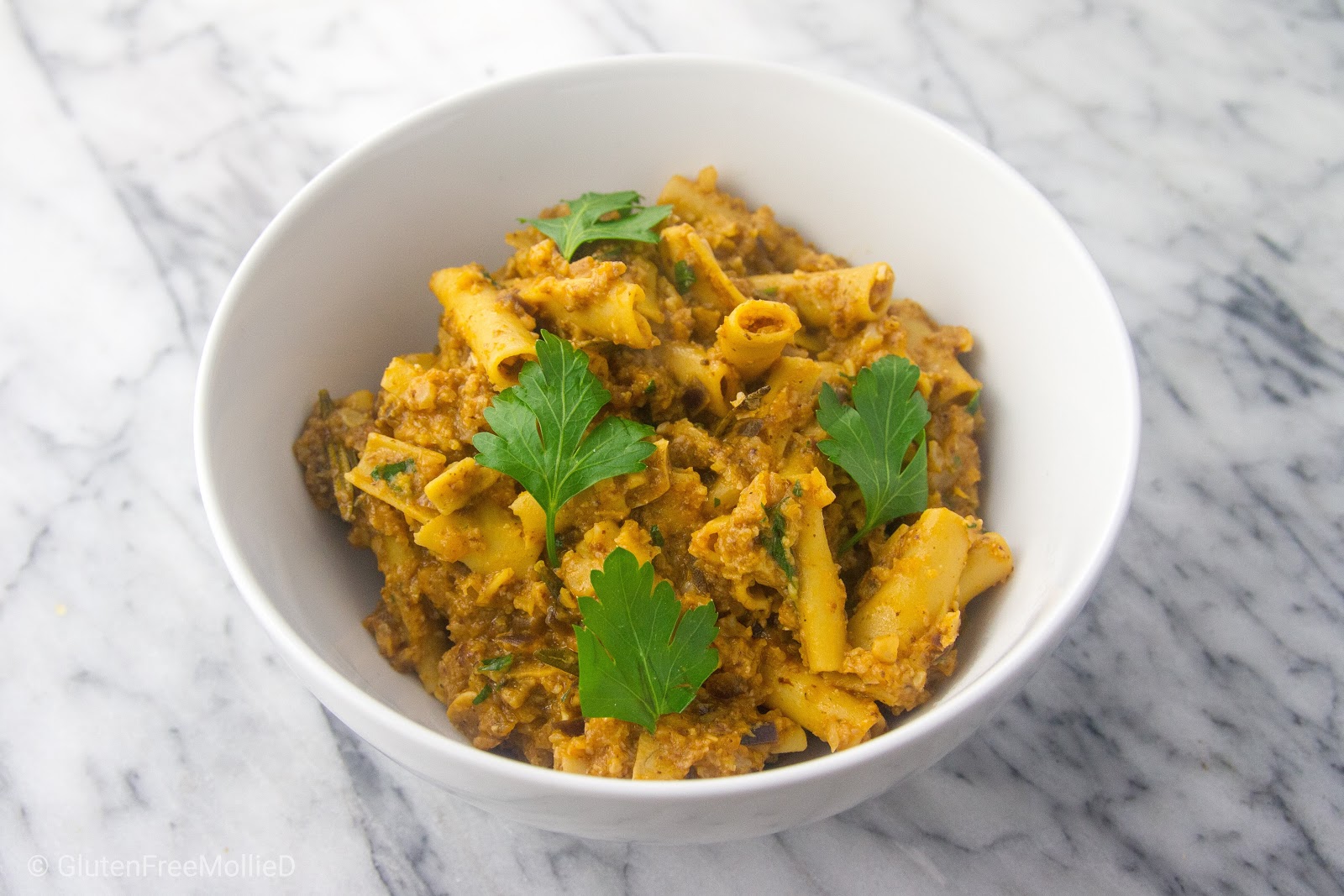 Cauliflower Bolognese
Source: Bon Appétit online - find it here! There are many versions of this dish available, but we used the recipe from Bon Appétit which is by Andy Baraghani.
Tip: The only ingredient to change here is the pasta! We used Banza Chickpea Pasta for this dish and it was perfect - just be aware it won't need the full cooking time noted on the box.
Review: What a happy surprise! While I had read a number of great reviews for this recipe, I was slightly skeptical since it was a meatless bolognese. As far as I'm concerned, a proper bolognese has some amazing meat in it. However, I keep my statement/opinion on hold because this dinner was delicious!
Creamy and bold flavors from the plentiful veggies, mushrooms, and Parmesan plus plenty of protein thanks to the chickpea pasta! What excited me about this meal was that it introduced me to a new way to enjoy a totally meatless dish which would otherwise include meat. I'm all for expanding my views on the definition of delicious food and this bolognese, while different than the usual, did exactly that.
Who/What/Where: A perfect weeknight option that offers plenty of leftovers for workday lunches, this dinner would also be excellent for a friends-night-in where a meatless meal is necessary for some of your guests. But don't tell the meat-eaters; let them be happily surprised! 😉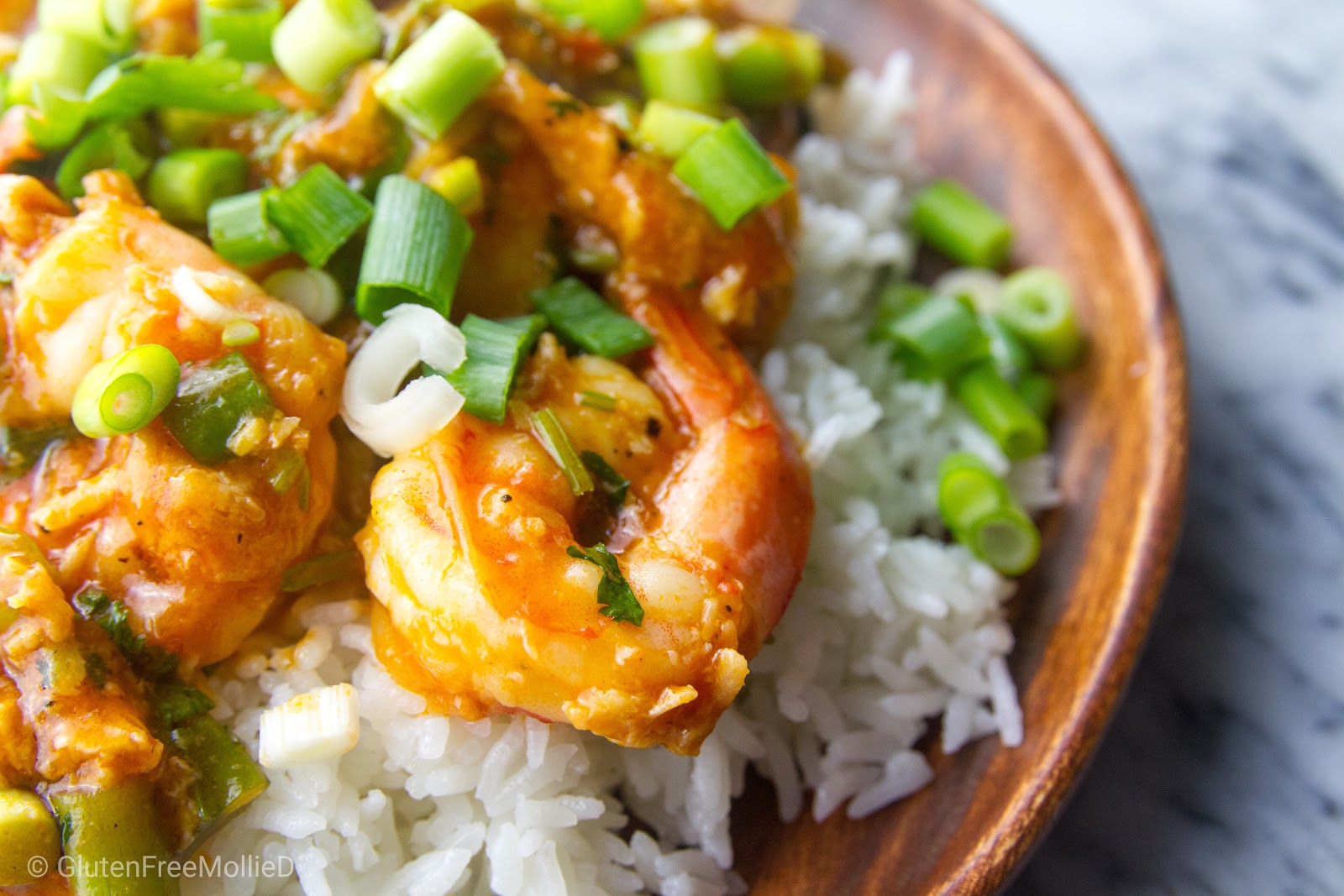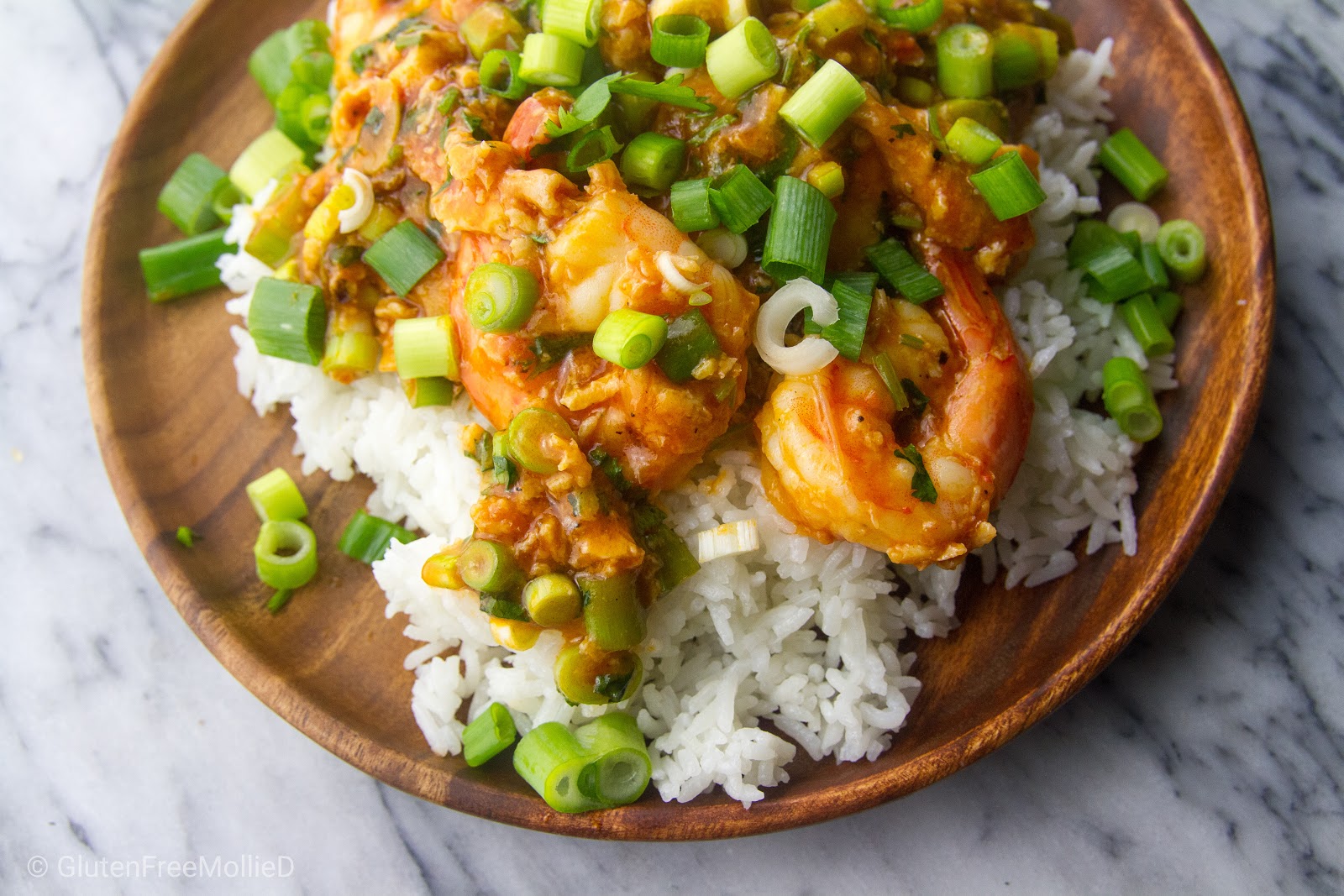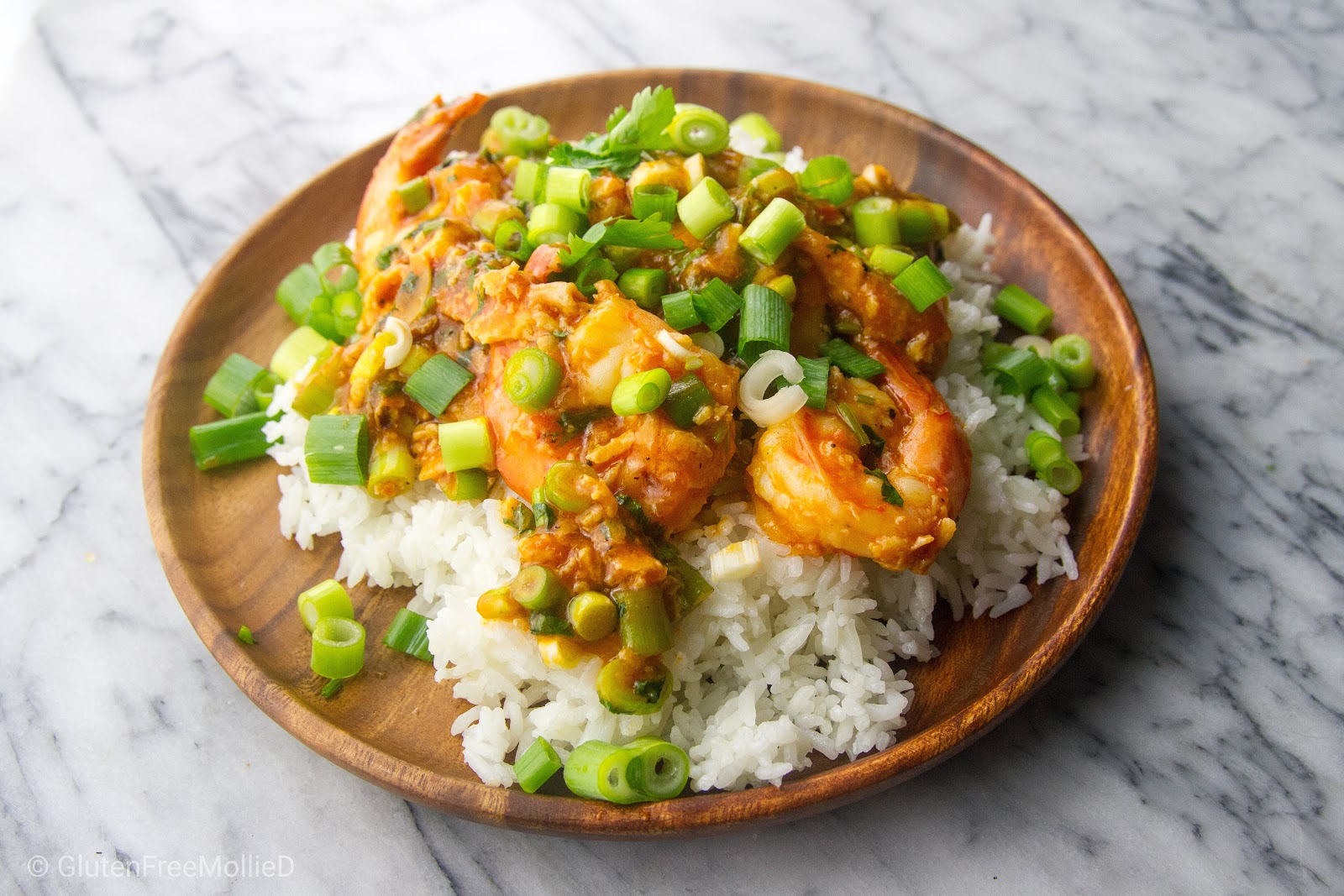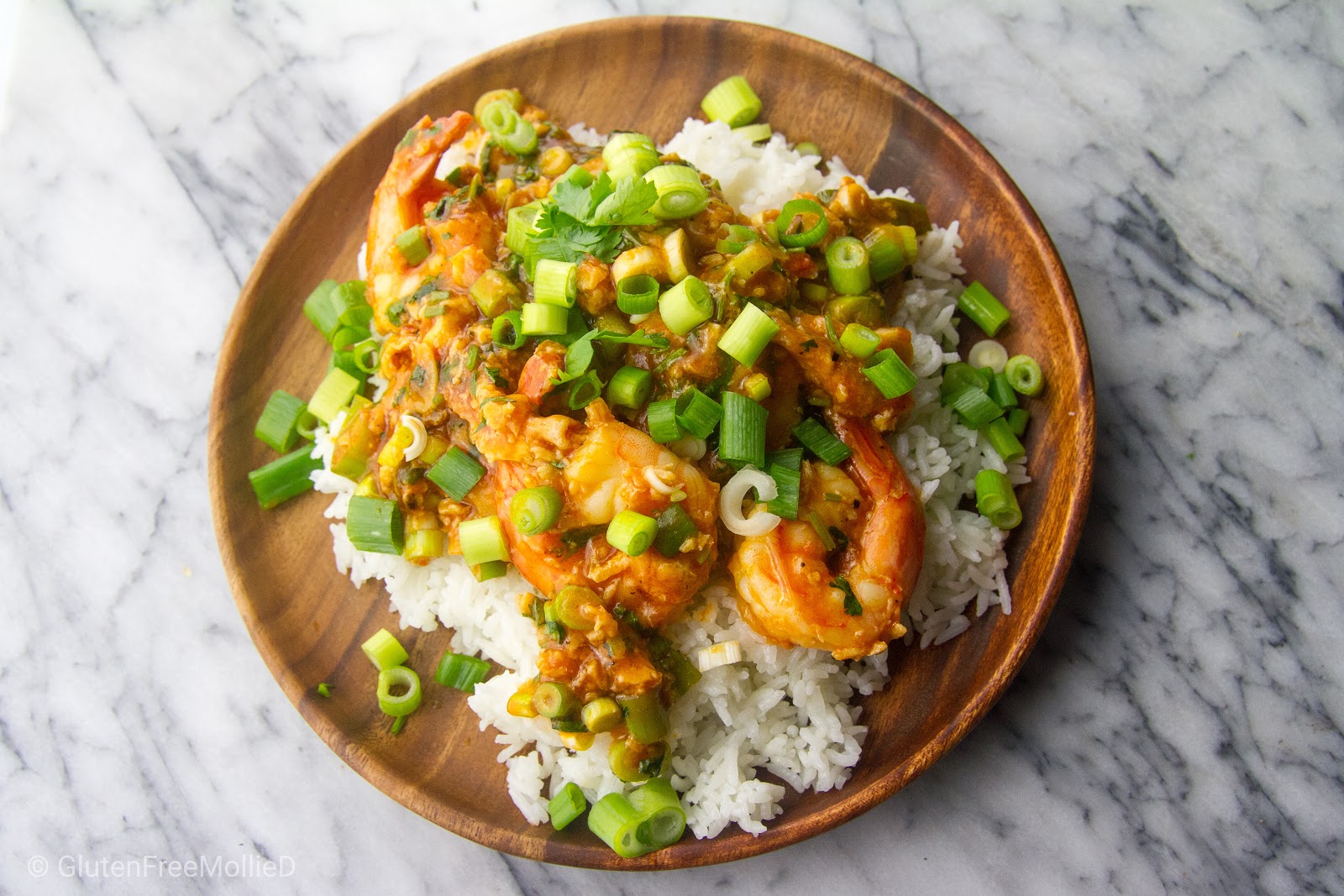 Mom's Stir-Fried Shrimp and Scallions
Source: Myers and Chang at Home by Joanne Chang and Karen Akunowicz
Tip: As with all recipes we make from this book, just make sure the sauces you purchase to create the meals are labeled gluten free (such as soy sauce, oyster sauce, hoisin, etc).
We've had good luck finding what we need at our local grocery stores, but always turn to Amazon if something turns out to be difficult to locate.
Review: A comfort food meal like no other! This dinner has very few ingredients, a very quick cooking time, and an even faster eating time - we inhaled it! And with good reason: it's unbelievably delicious.
I found this recipe at the back of the cookbook and it's one that never made its way onto the restaurant's menu, but I'm not entirely sure why since it's so, so good. It was a meal Joanne Chang's mother used to make for her as an after-school snack, which is amazing since most of my post-school snacks involved the saltiest potato chips / junk food I could find.
I will tell you one more fun fact about this scrumptious meal: the sweet/sour sauce that covers the shrimp is unreal and that would be thanks to its primary ingredient, ketchup. You read that correctly. 😋 Surprise!
Who/What/Where: With the lightning-quick cook-time of around five minutes, this dinner is amazing for weeknights, late nights, and everything in between. And the flavor is pretty fabulous.
I might even suggest it for a small dinner party; aside from cooking the rice, this meal requires very little cooking and light effort - you would have plenty of time to have fun with your guests! And that's the best part of the party, anyway. 😎
The Weekend
Well, wasn't that a quick week of cooking?! 😂 To make up for the funky week, we probably should have cooked more over the weekend, but that was most certainly not the case. C'est la vie!
We grabbed an extra-early dinner on Friday night at Legal Sea Foods because we love pretending to be far older than we actually are at the end of a busy workweek. Lucky for us it wasn't very crowded so we easily got seats and settled in for a super relaxing evening (GF onion strings and calamari!).
We followed up that meal by watching the final episodes of the first season of The Marvelous Mrs. Maisel on Amazon Prime Video. It's a hilarious, fun show, if you're interested. I can't wait to begin season two which is finally available.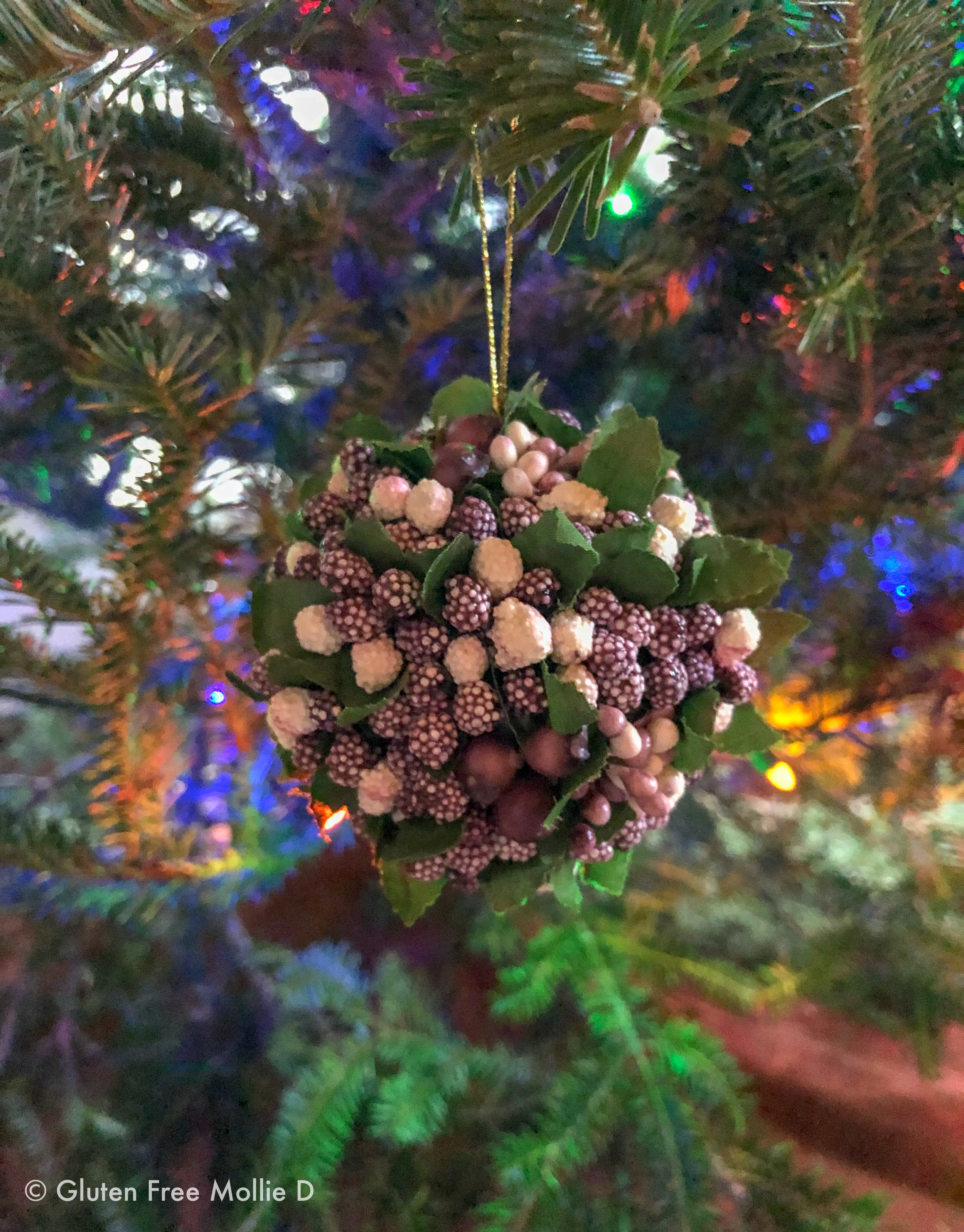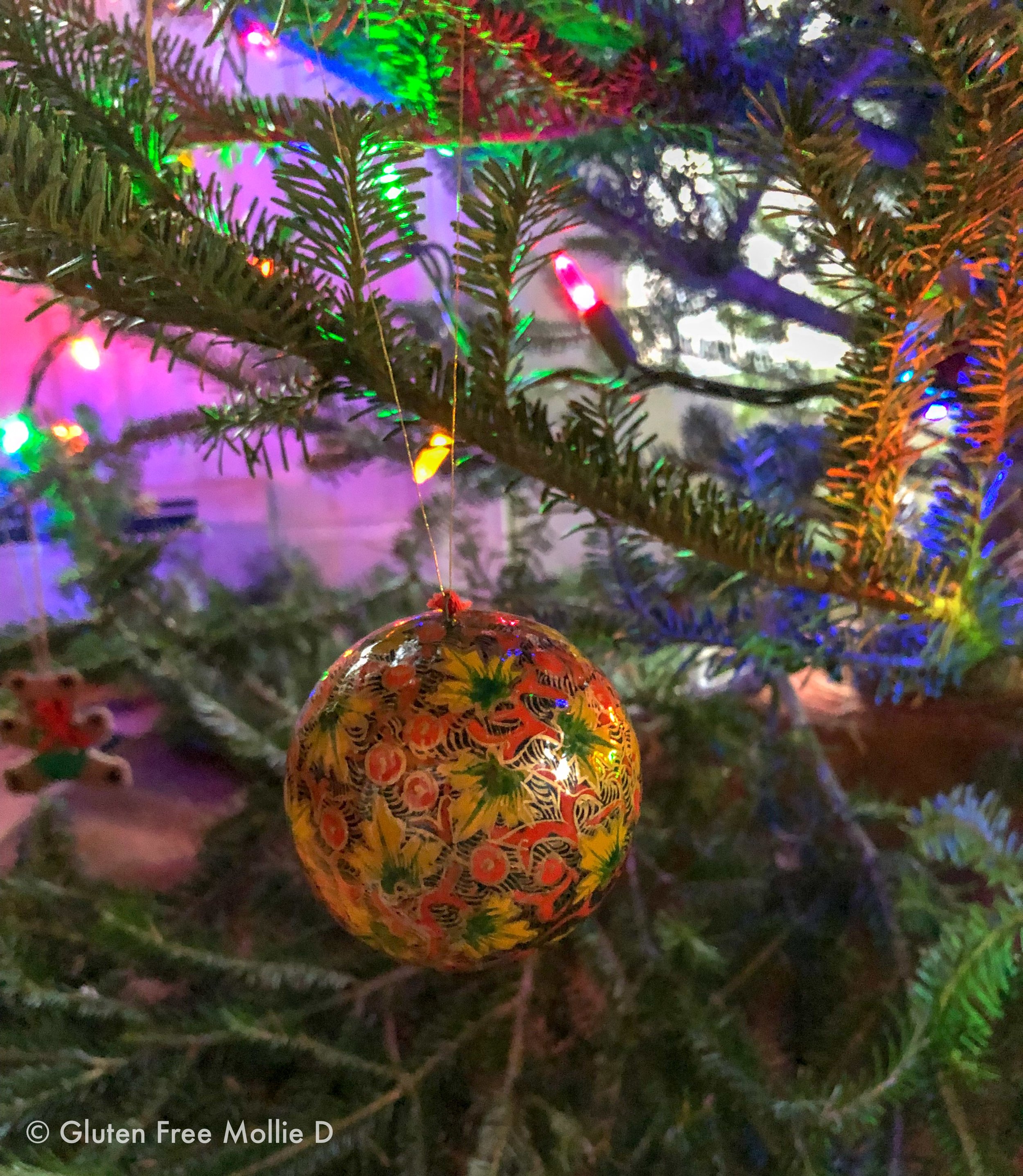 After decorating Seth's family's Christmas tree Saturday afternoon, we decided on a city dinner that night and headed to our old neighborhood in Brookline where we had a most incredible dinner at La Morra.
The food is perfect, the wine is excellent, and the waitstaff is just delightful. For the record, the bolognese (above) is heavenly and very much not meatless. 😉 If you're ever in the Brookline area, then I'd highly recommend going to La Morra for dinner. You'll be hooked!
Our Sunday included the usual errands, meal planning, cleaning, and football-watching. And I baked! I just needed a chocolate chip cookie so I whipped up a batch that you've seen here before.
Nothing quite like a super-chocolatey, hot-from-the-oven cookie. Right? Besides, it's the holidays! My cookie brain is pretty much in control until January. 😏
We hope you had a great weekend filled with holiday goodness and some delicious dishes!
Until next time...
Eat, well. ❤️
Mollie and Seth