A Playful Holiday Mix
Our cat is hanging on my lap, we have multiple laundry loads in progress, football is on, Seth's vacuuming, and my to-do list isn't really getting shorter, but that's just life around the holidays. I'm not complaining; these are far from actual "problems," and for that I am quite grateful.
The next couple weeks are busy with a capital B so we may as well enjoy them and eat delicious food along the way. Who's with me? Let's discuss the dinners!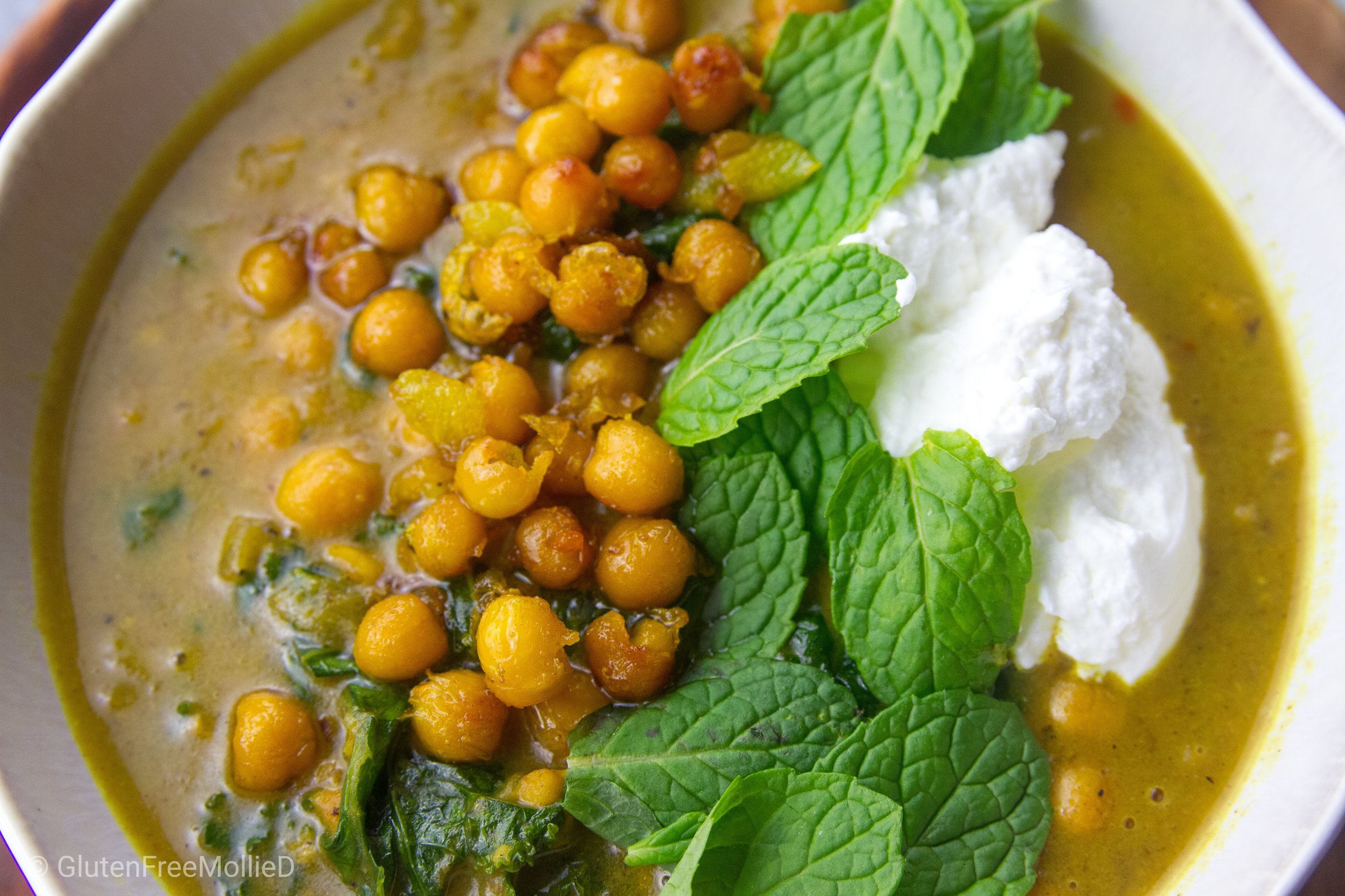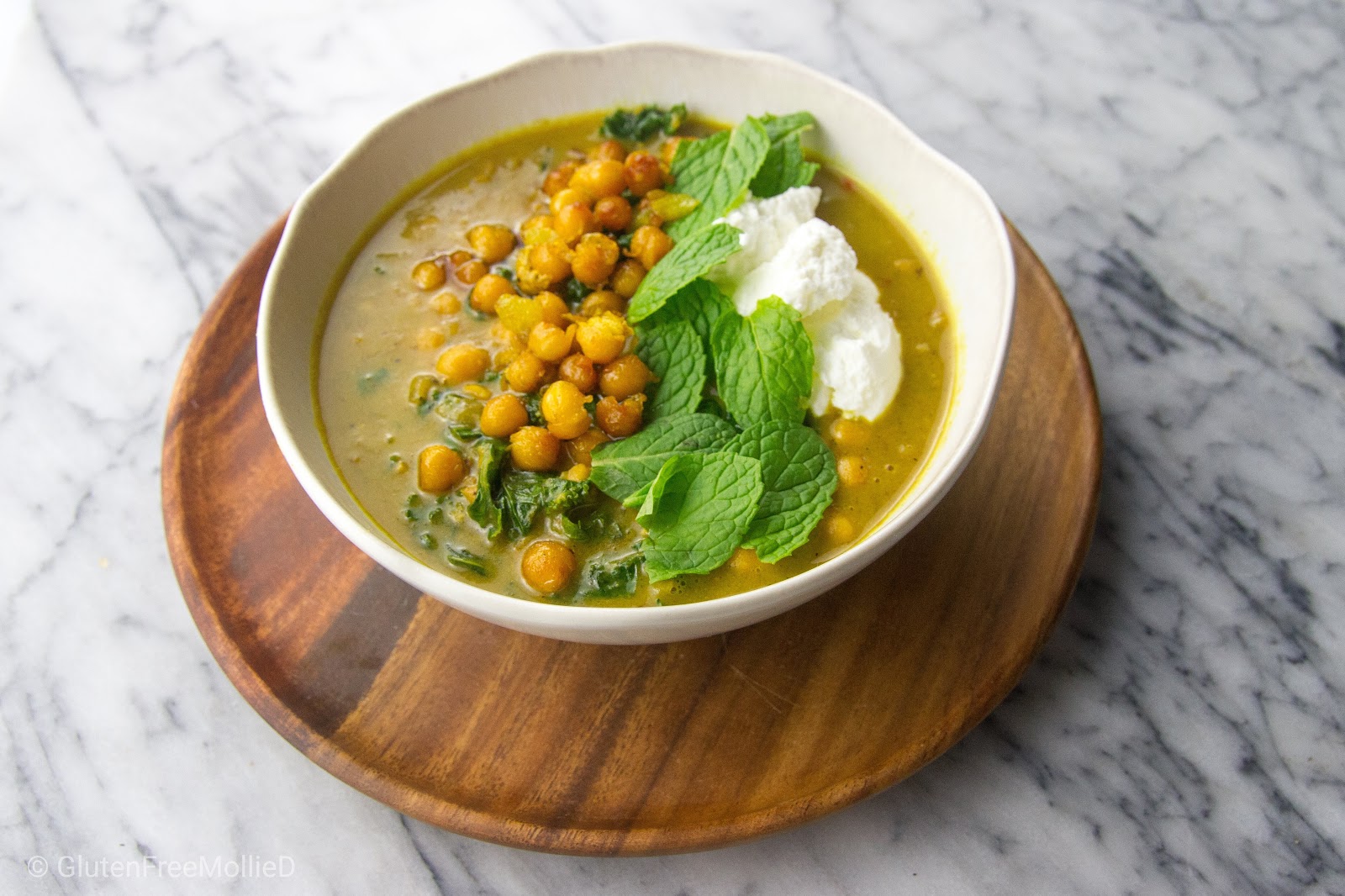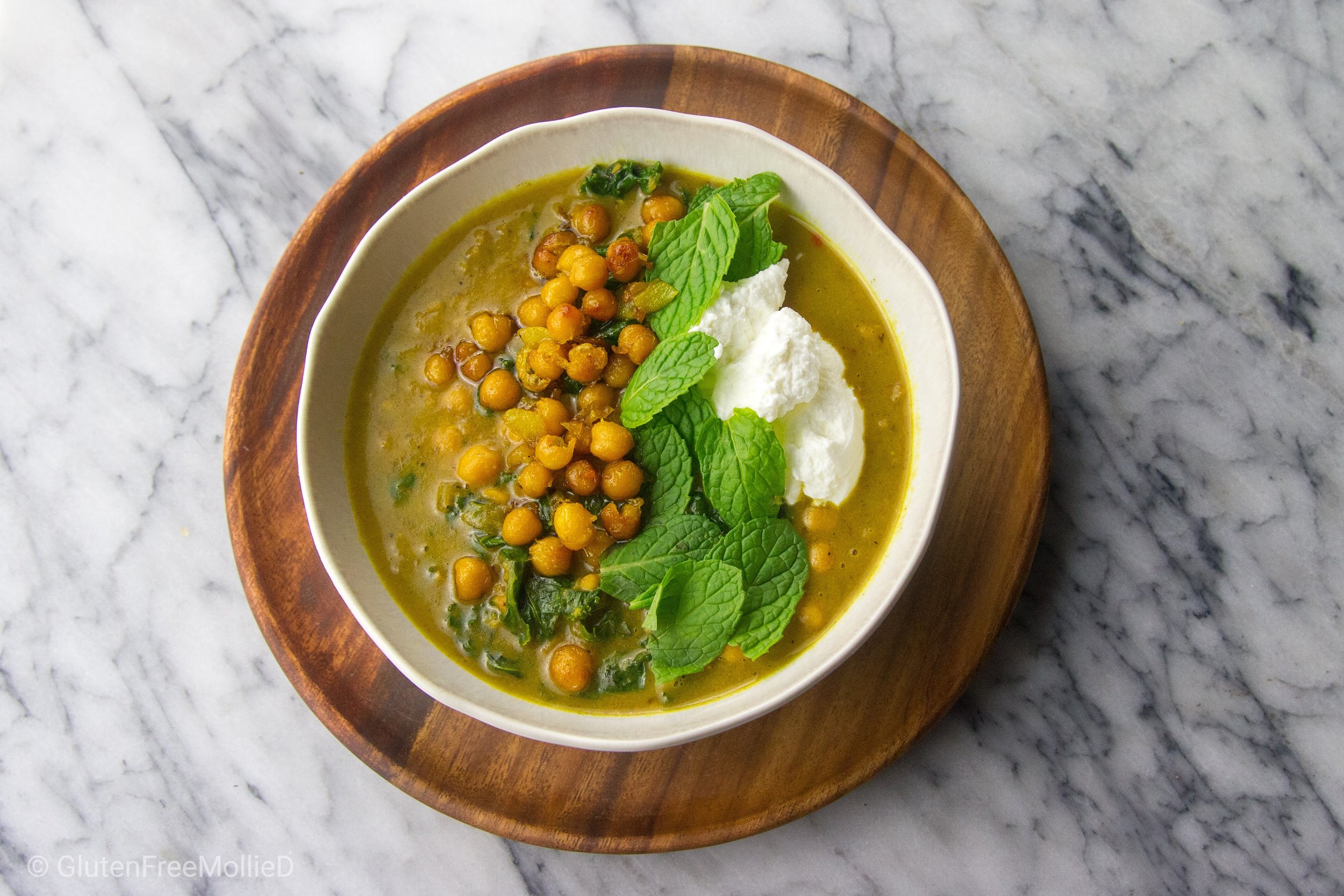 Spiced Chickpea Stew with Coconut and Turmeric
Source: Recipe by Alison Roman and available via New York Times Cooking.
Tip: This dish was naturally gluten free! Rejoice! And if you omit the yogurt on top and replace chicken stock with vegetable stock, it would be vegan as well. If you keep the yogurt, but swap the stock, it would be vegetarian. But always gluten free! How versatile. 😎
Review: Another dish by Roman that's sweeping the internet, I couldn't resist making this stew any longer; I was seeing countless photos of it on social media every single day! And everyone's praises for this recipe were beyond complimentary. So it was high time we added it on to our meal plan!
No joking around here; this dinner was unbelievably delicious. Two thumbs up and lots of applause, I couldn't believe how awesome a fairly straightforward vegetarian stew could be!
Filled with joy by way of coconut milk, Turmeric, and chickpeas, this stew was decadent but light and incredibly satisfying despite being meatless. In fact, if you used vegetable stock instead of chicken and omitted the yogurt on top, it would actually be a vegan meal.
A versatile (but naturally GF) dinner that had me craving seconds immediately and be fully onboard with the internet fame "the stew" quickly acquired.
Who/What/Where: This meal is amazing for a weeknight because there will be plenty of leftovers for fabulous lunches-at-work, but it would be a wonderful star for a weekend dinner party. Start with some fun appetizers, maybe a chip-and-dip, and then bring out The Stew to wow and amaze your guests. I'm positive not a drop will be left. 😉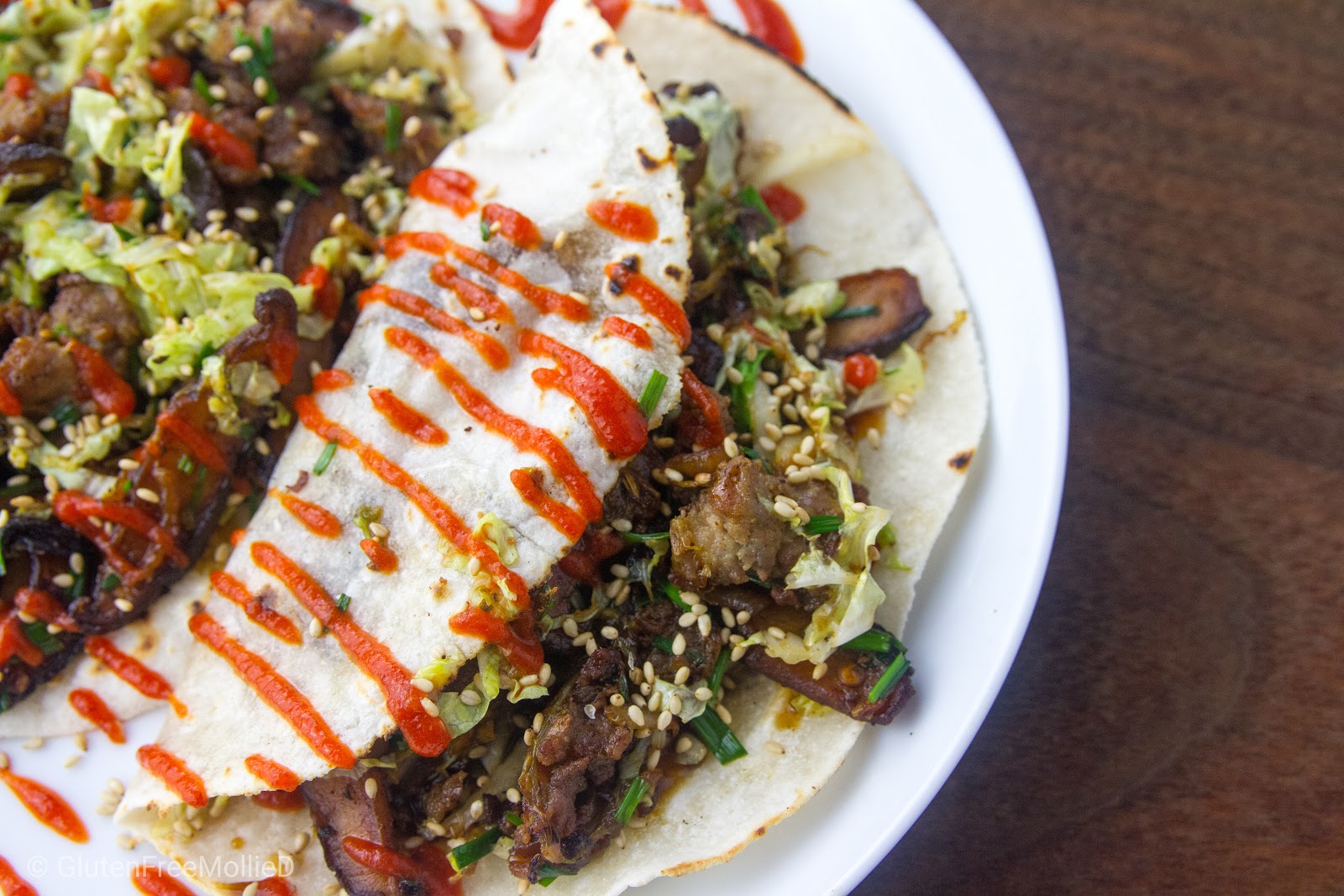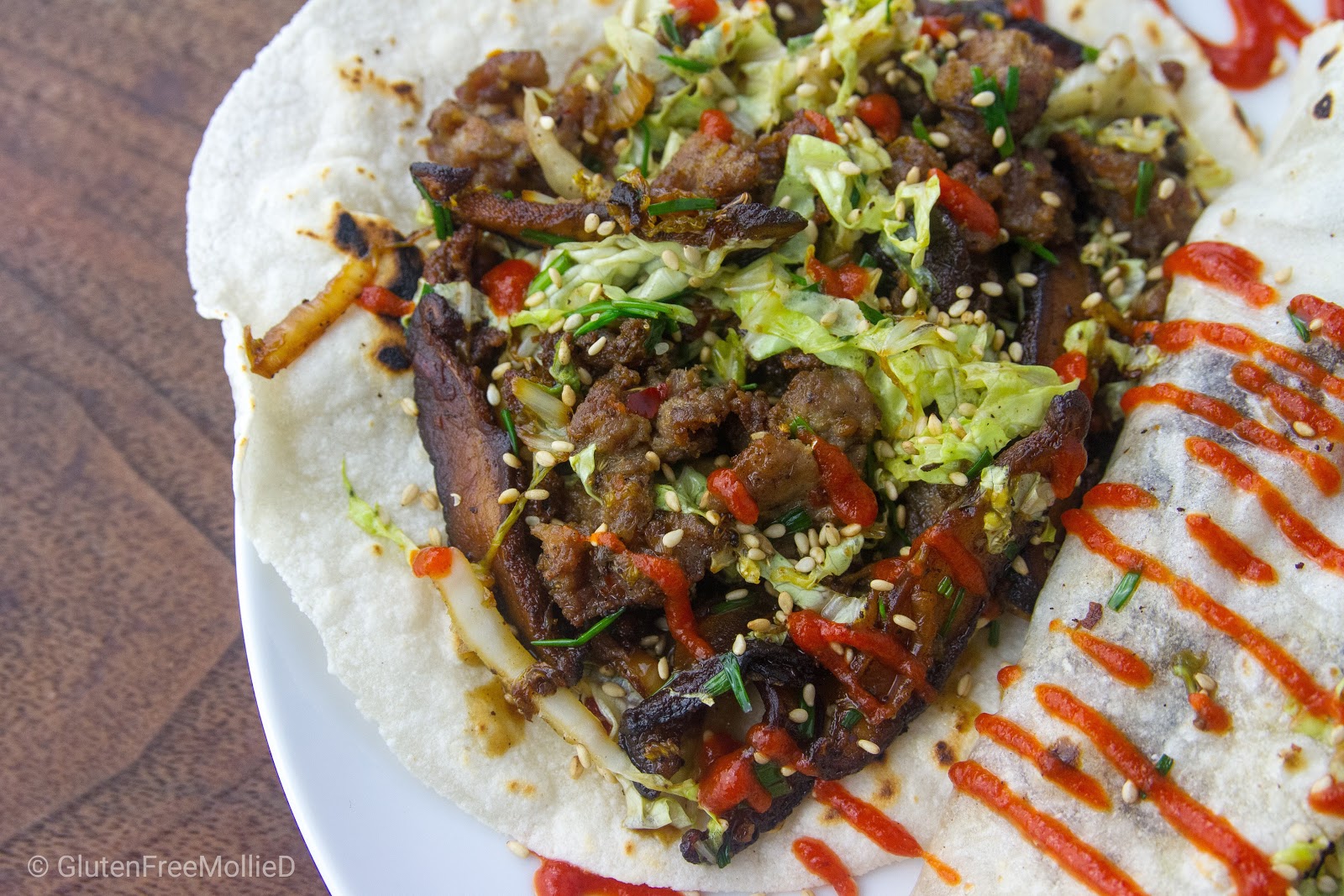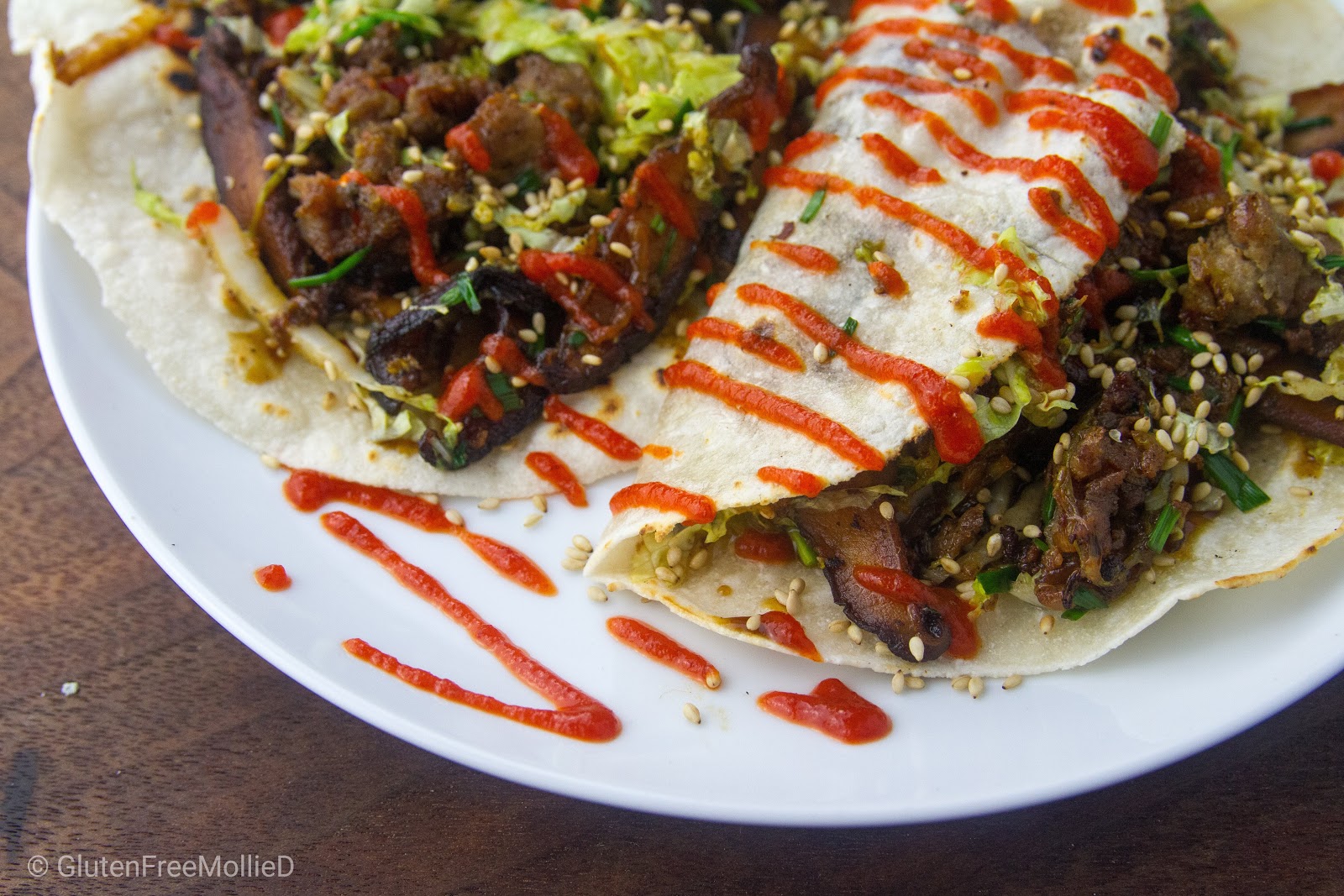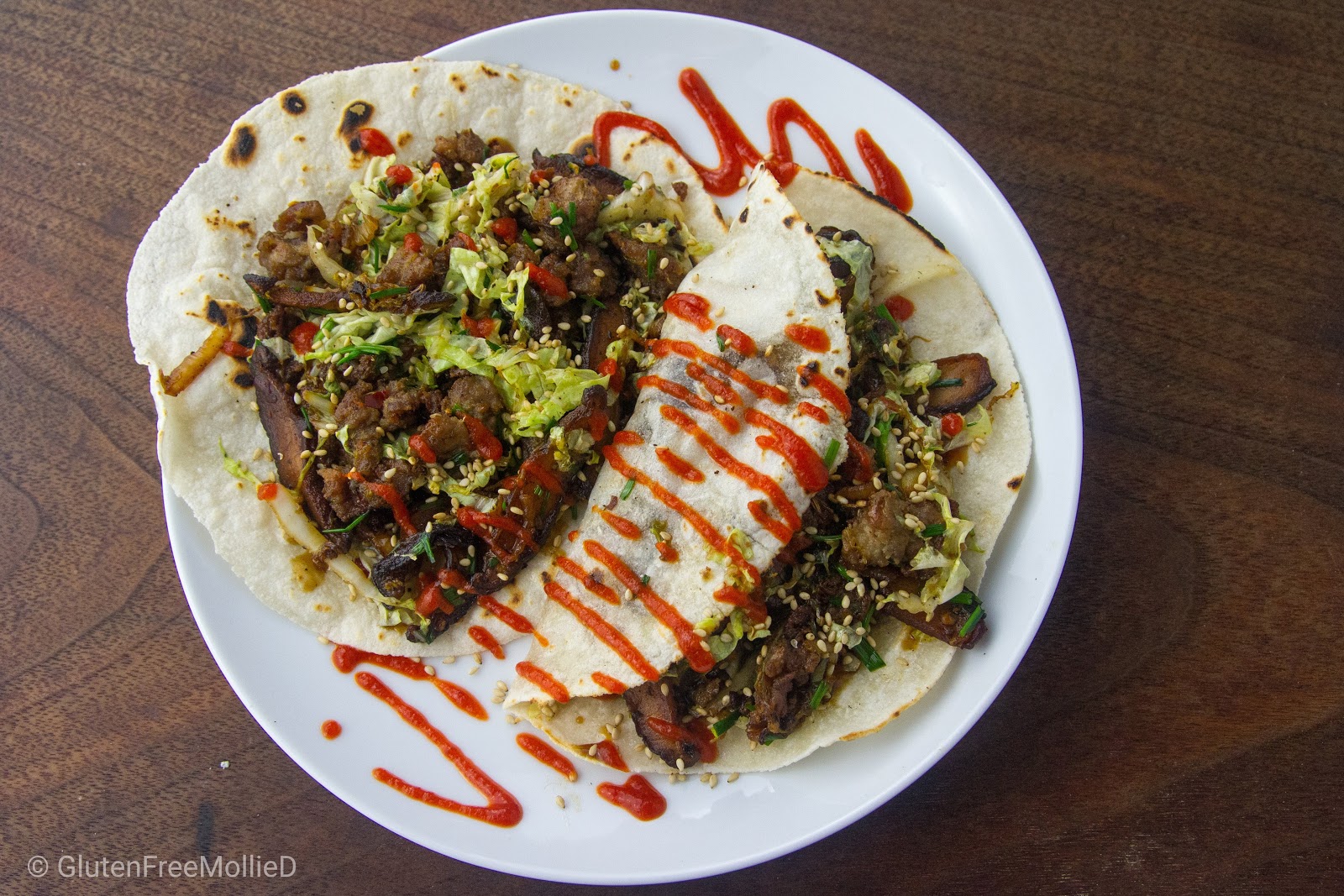 One-Skillet Hot Sausage and Cabbage Stir-Fry with Chives
Source: Recipe by Claire Saffitz for Bon Appétit. Find it online, here!
Tip: Make sure to purchase gluten free soy sauce and hoisin sauce, and use GF tortillas. We used cassava flour tortillas from Siete Foods which were perfect for this meal.
Review: It's hard not to love a dinner as quick, easy, and scrumptious as this one. After crisping sausage and then sautéing it with mushrooms and cabbage, and covering it all in a majorly delicious sauce, you simply put it all in a hot tortilla, roll it together, and gobble it up. That's. It.
Minimal steps and straightforward ingredients are the best "recipe" for a weeknight meal because you have better things to do like actually eat and enjoy your dinner!
My one comment: I would suggest doubling up on everything. We didn't have any leftovers (because omg it's good), but I imagine having some of this the next day would be quite a workday lunch treat.
Who/What/Where: Perfect weeknight fare for certain, but this would be a fun meal to make with friends. It doesn't require much culinary prowess and since it comes together so quickly, you could make it while chatting with your friends. Or stay ahead of the game and prep it all before they arrive so that it's time to eat as soon as they walk in the door.
Either way, this is a delicious dinner that everyone will be craving again and again.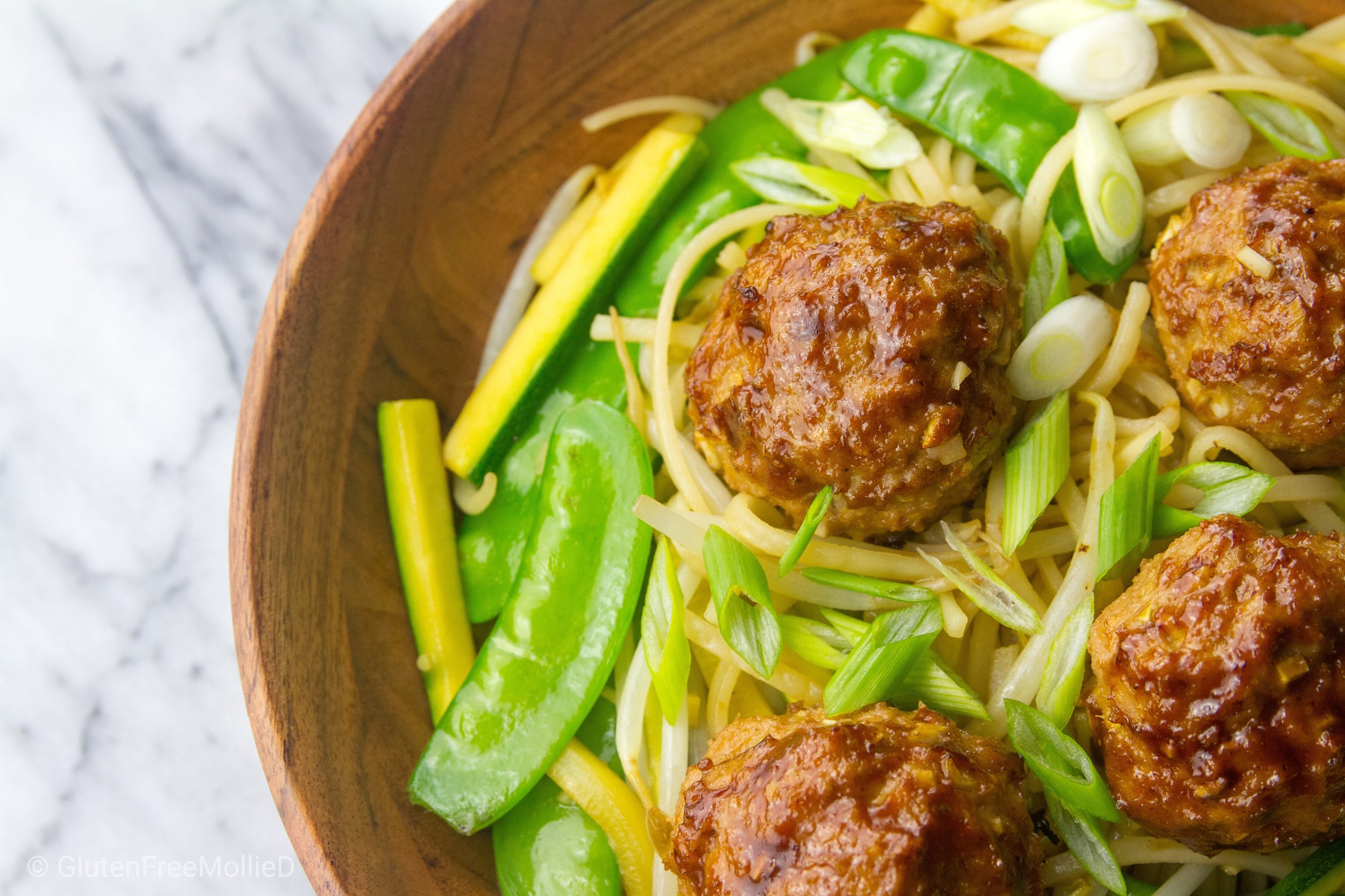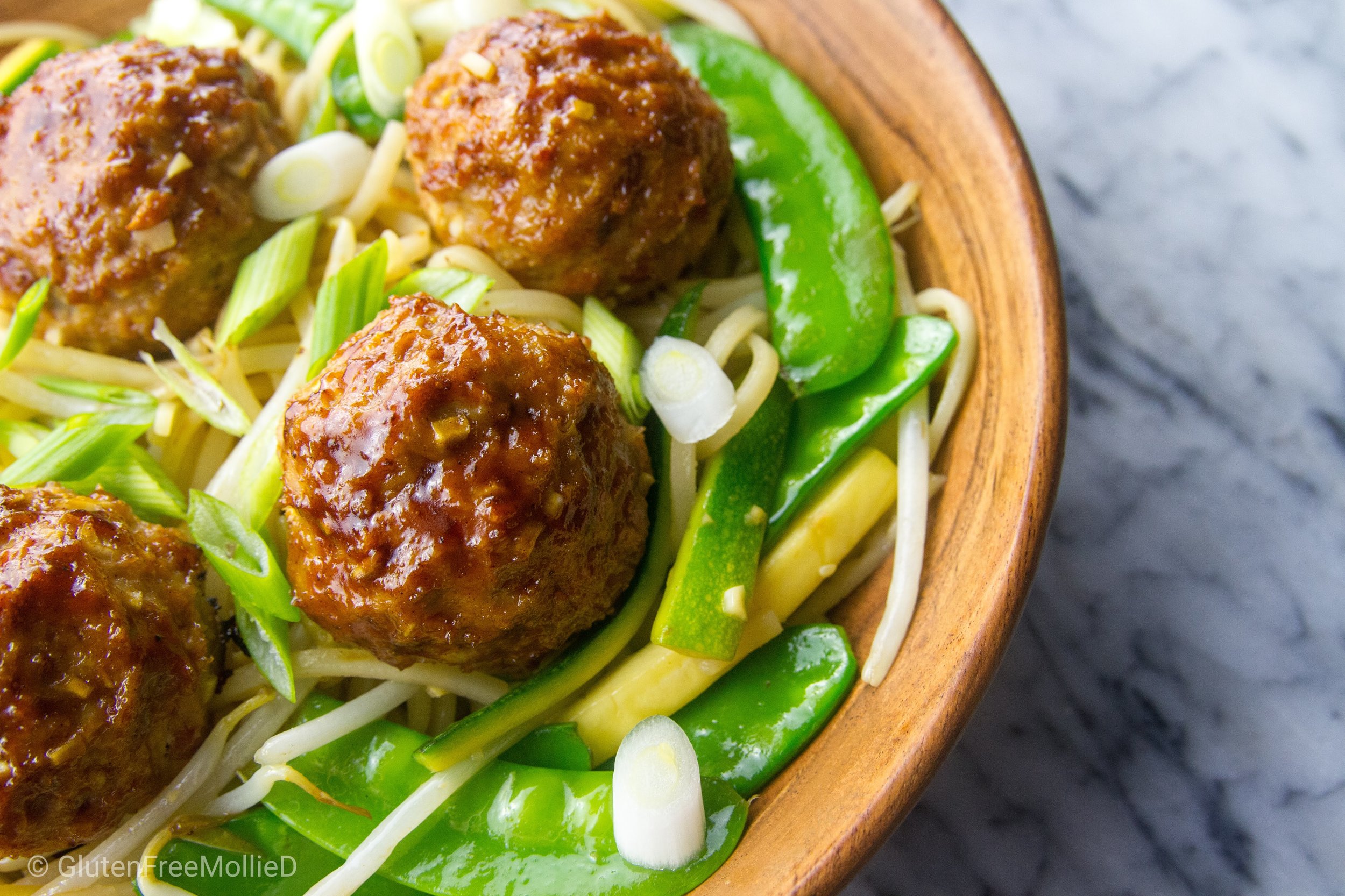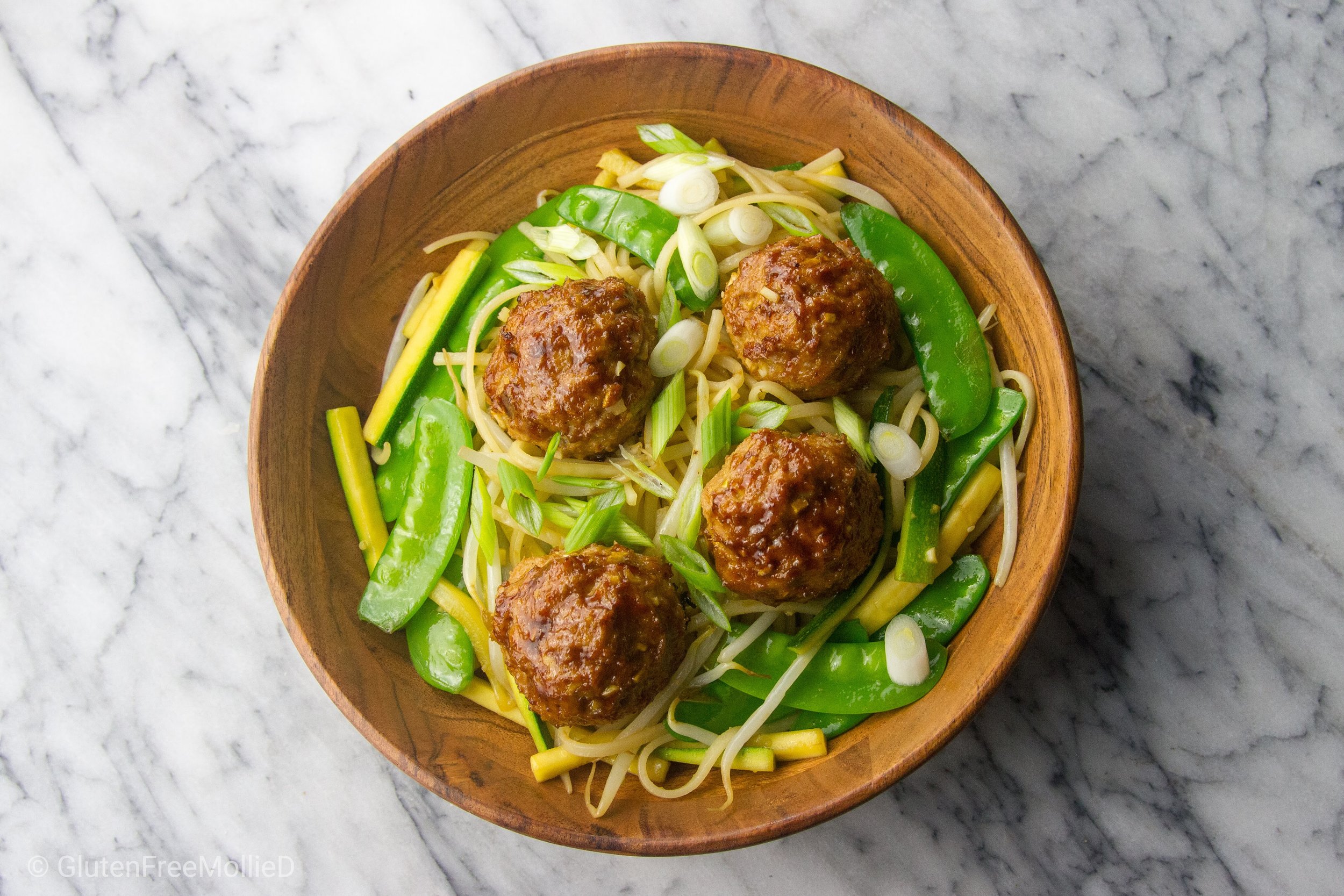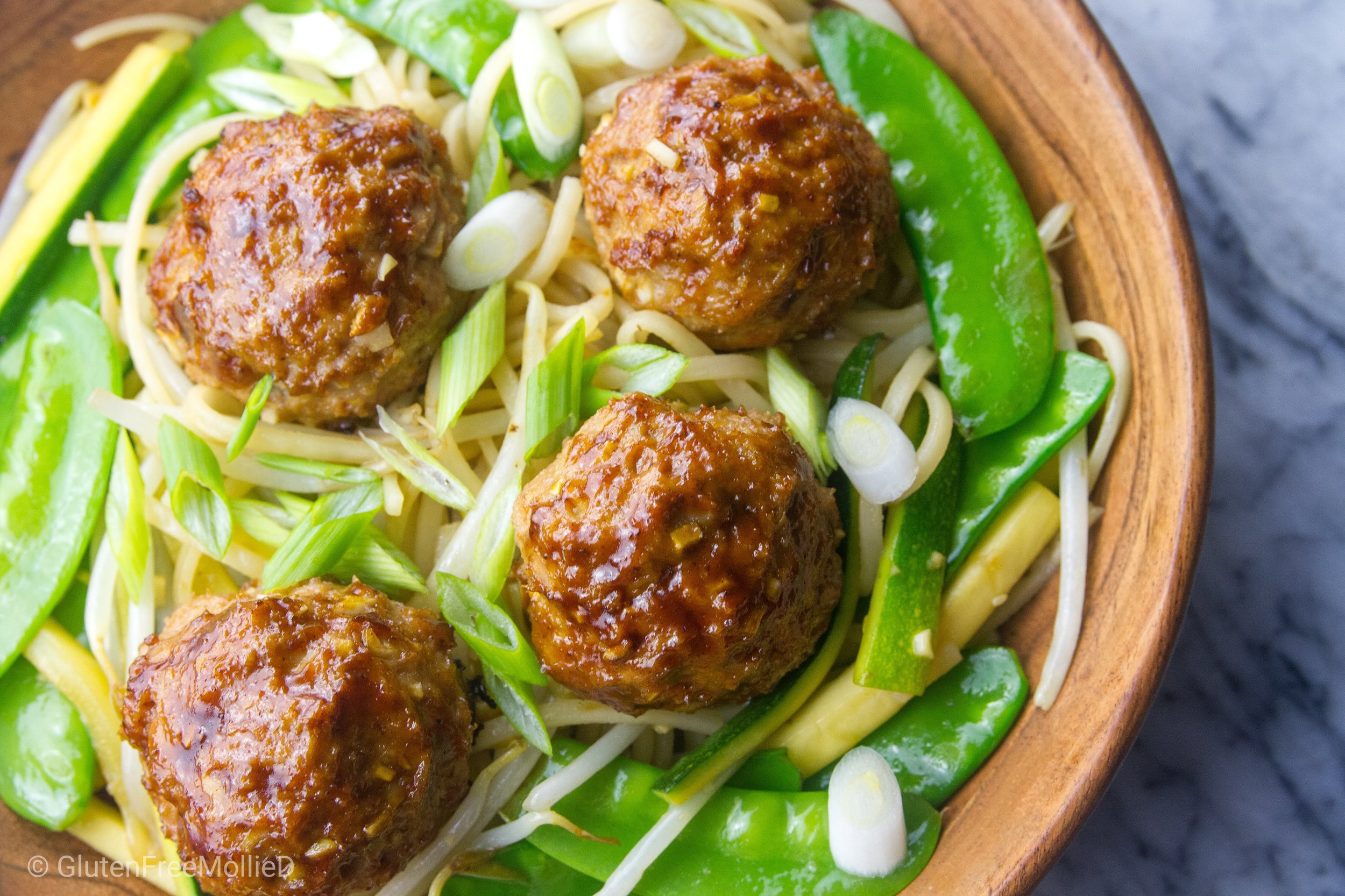 Hoisin-Turkey Meatballs with Glass Noodles
Source: Recipe by Bridget Vanaman of Mott Street in Chicago. This recipe is available via Bon Appétit online, here!
Tip: Make sure to use gluten free hoisin sauce and gluten free noodles. We used rice noodles for this one! And while the recipe uses quinoa for the meatballs, we decided to use plain breadcrumbs instead. Don't worry - still delicious!
Review: Say hello to your new favorite, fairly healthy, comfort food! Savory turkey meatballs are brushed with (slightly sweet) hoisin sauce and served over a scrumptious stir fry of rice noodles, snow peas, zucchini, and bean sprouts resulting in a completely awesome dinner that is filled with the good stuff but tastes far more indulgent. Isn't that the best?
Another dish that's pretty quick to prepare and thus including it on the best-weeknight-options list, this dinner is flavor-packed and protein-filled, which makes it a permanent member of the healthier-dinner-club as well.
Who/What/Where: Can you tell we are on a roll with the great weeknight recipes this week? We can't help it! These weeks are busy and the best solution for long days are amazing meals that require quick work, but offer delicious results. That being said, I think a dinner party would adore (and be excited by) this dish, too.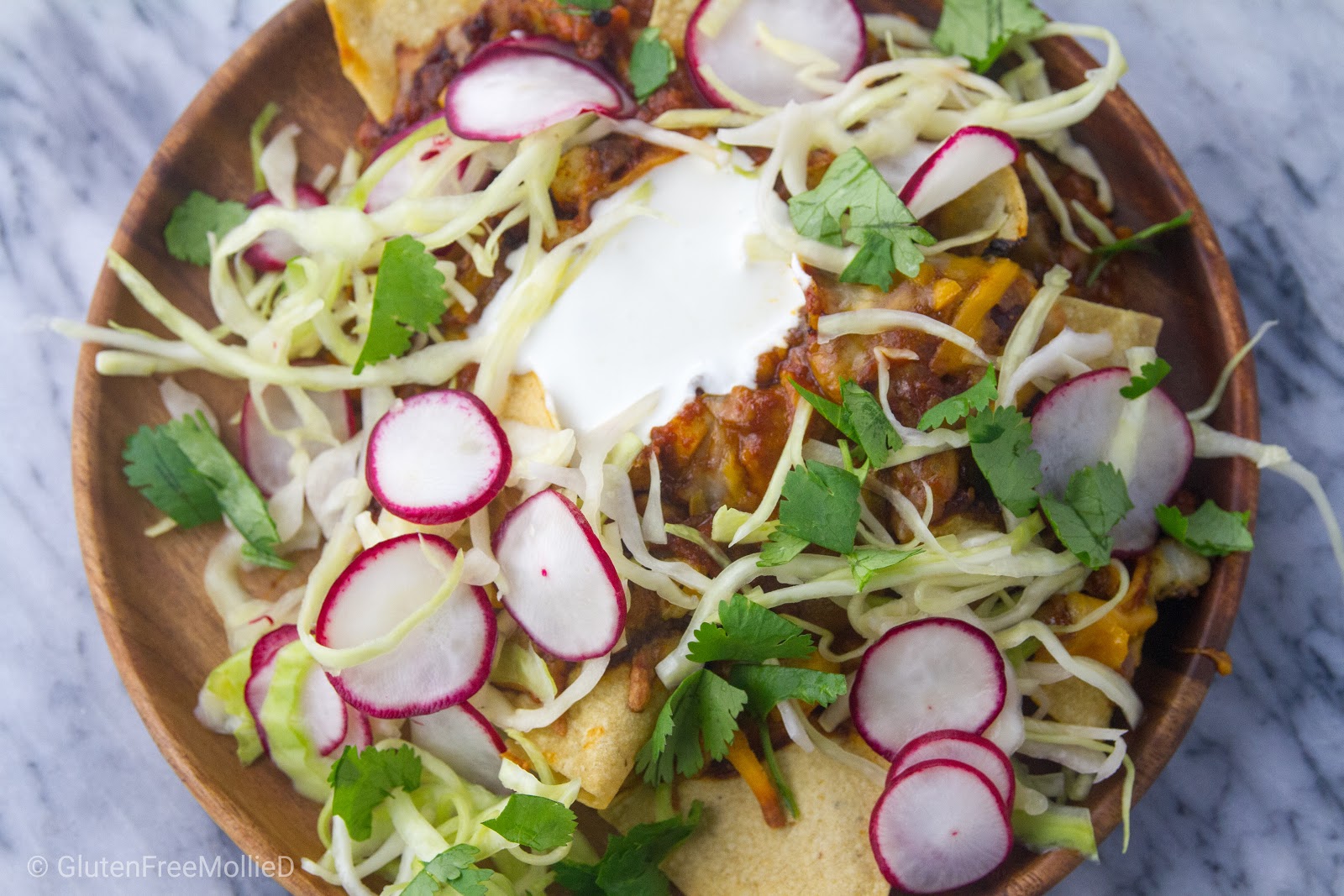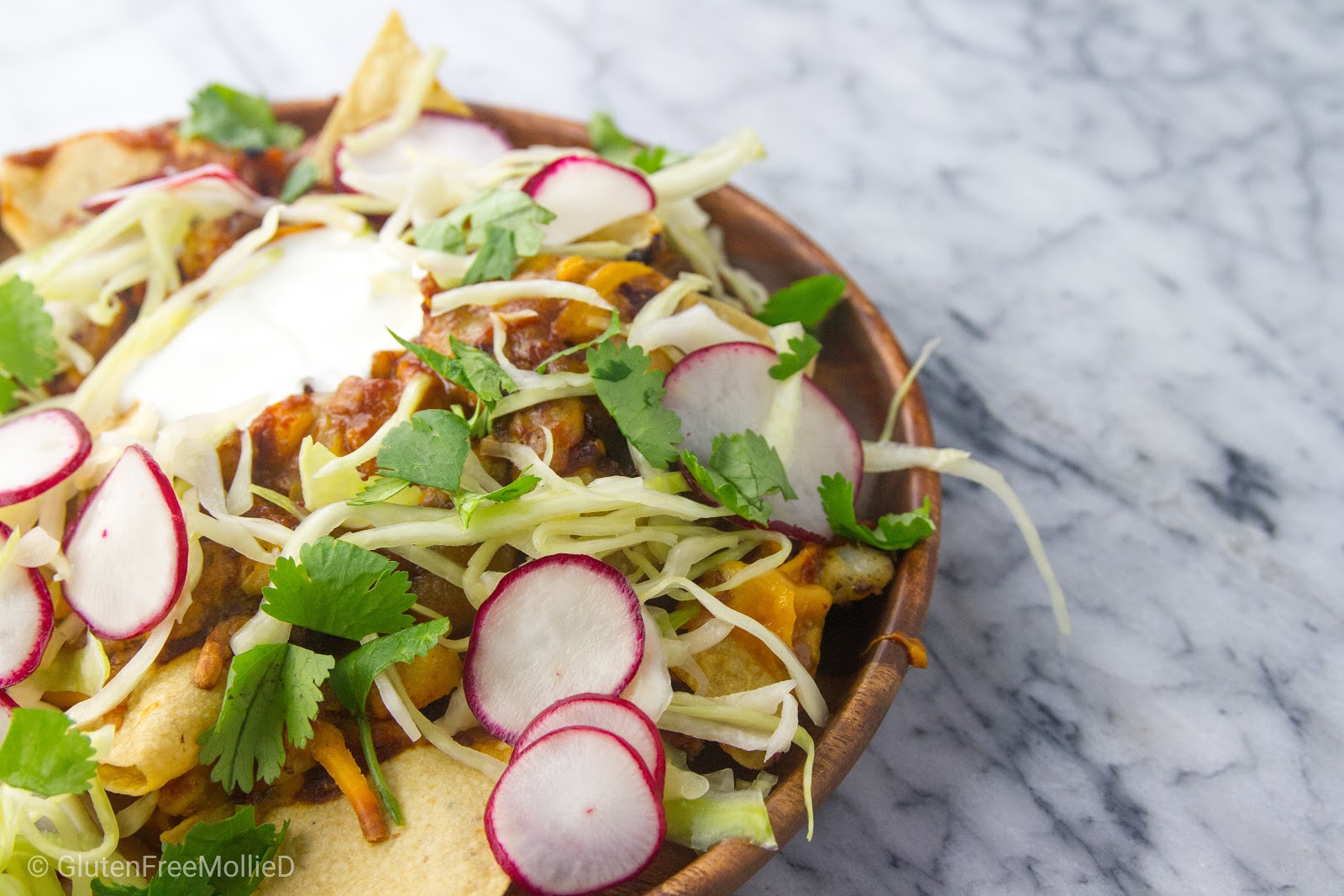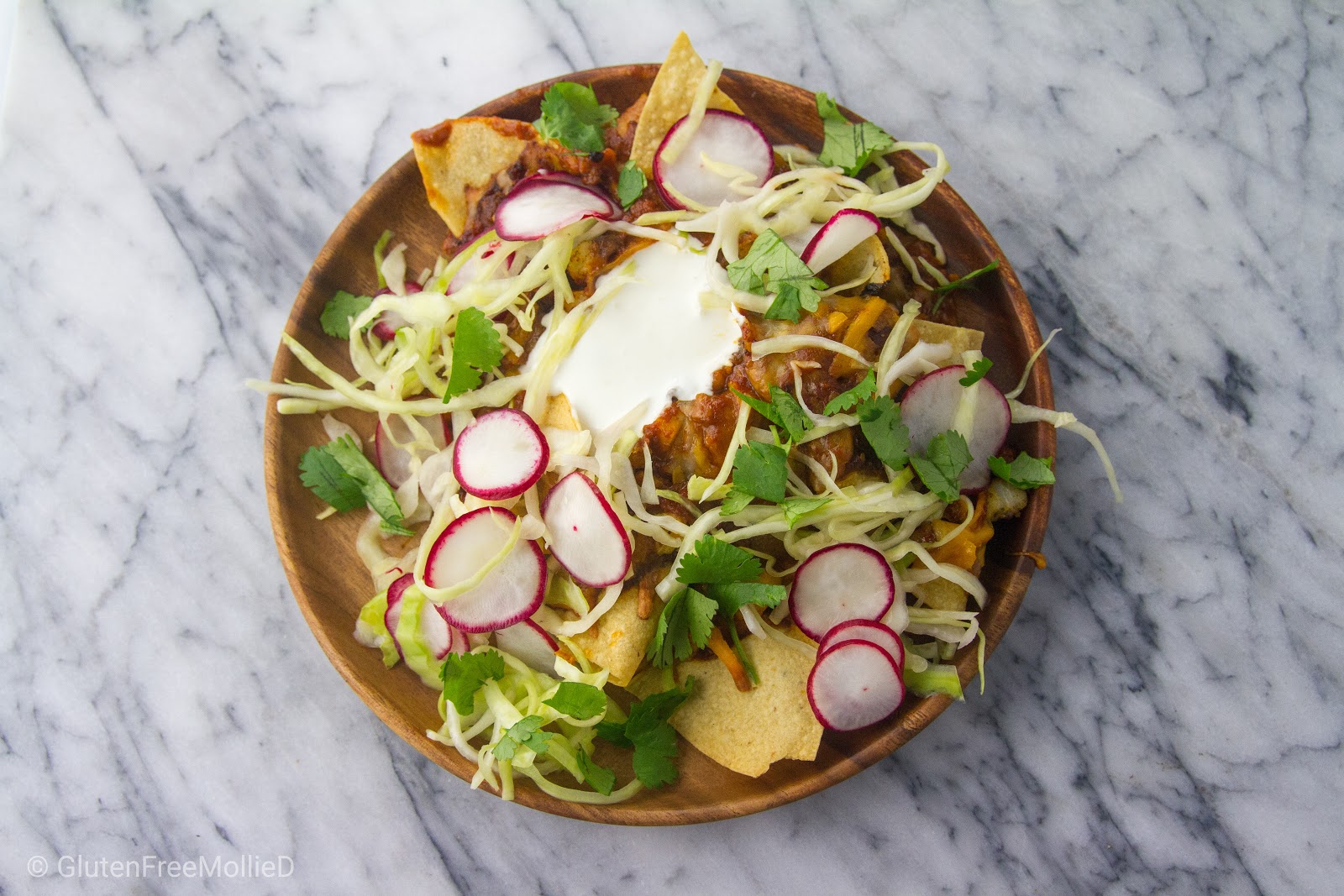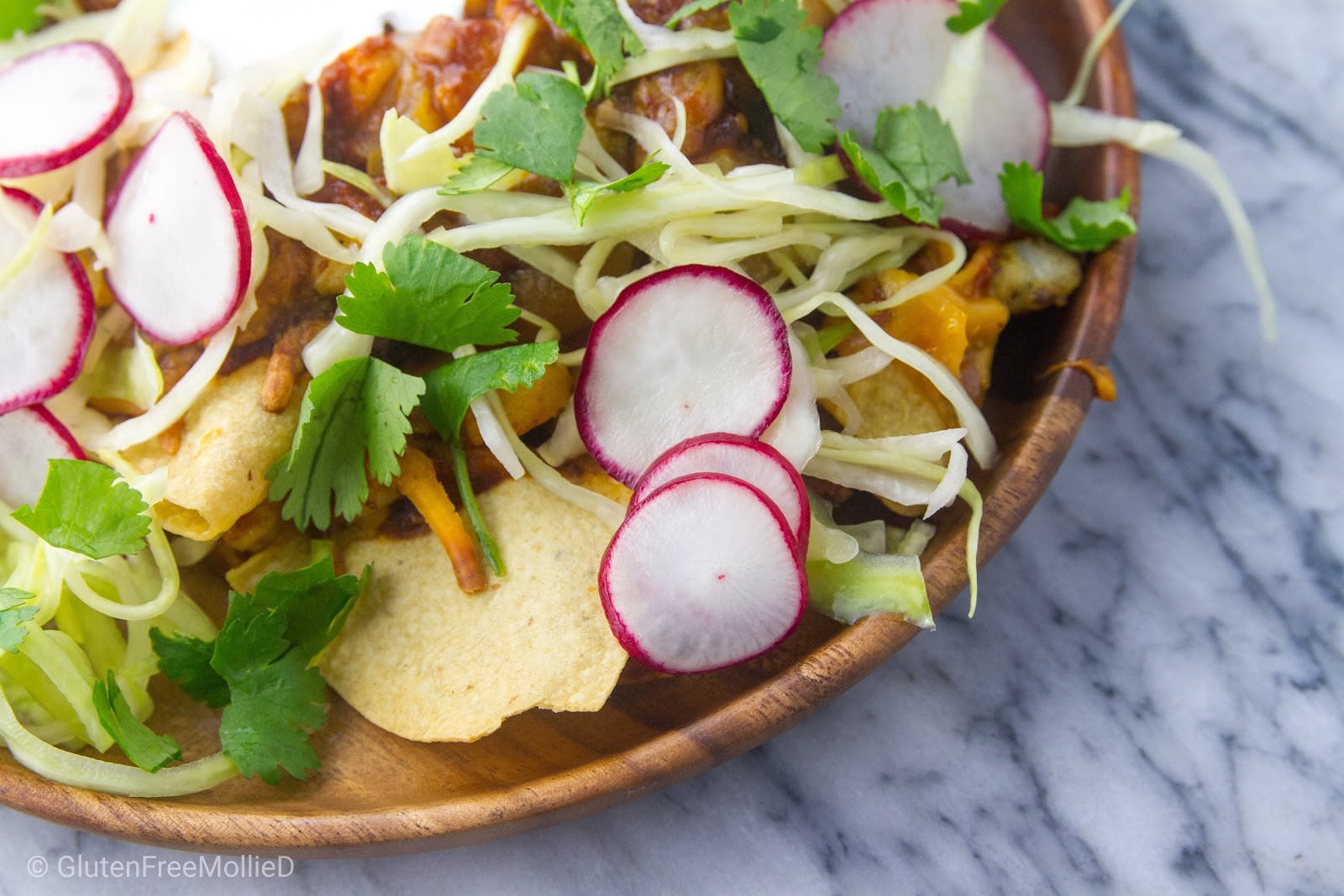 Chilaquiles Casserole
Source: Recipe by Chris Morocco for Bon Appétit. Available online, here!
Tip: While this meal is naturally gluten free, just make sure the ingredients you use are labeled as such (tortilla chips, etc). Hominy is available from the brand Goya and it's naturally GF.
Review: If you're unfamiliar with Chilaquiles, then let me explain it to you: we layered tortilla chips, sauce, onion, chorizo, and cheese, and then baked it all, and topped with cabbage slaw and radish.
Don't worry; this does sound fairly similar to nachos and that's OK. The sauce involved is a bit fancier (read: time consuming) and the final dish is best eaten with a fork rather than your hands, but the experience is somewhat similar to nachos in that they're both so darn good and so layered with flavor. Chilaquiles, in casserole form, is a more-amazing cousin to nachos. There. I said it.
Who/What/Where: This dish is a major crowd-pleaser and would be a fantastic, fun addition to a holiday party buffet. It's prepared in a large baking dish and could easily serve a group of eight or ten with other dishes available. However, this one is so yummy the crowd may go back for seconds on the chilaquiles before the rest of the meal.
The Weekend
A blur of holiday errands, seeing friends, eating yummy tacos, and searching for holiday gifts. And baking. Because if I'm not literally covered in butter, flour, and sugar by the end of this week, am I really embracing the holiday season?
Here are the highlights!
Red Heat Tavern: Dinner Friday night was delicious and indulgent because we shared fried pickles and then I ordered veggie Mac and cheese which I inhaled. Absurdly awesome and a major treat.
Oath Pizza: My favorite place for a quick gluten free slice. But honestly, their pizzas are individually sized so one pie is perfect for me! Their topping combos are amazing - the Walley is my go-to.
Lone Star Taco Bar: Memory lane! We grabbed dinner here Saturday night before seeing friends and it made me nostalgic for the early days (my late-twenties) when Seth and I lived close to this Allston spot and indulged in their unbelievable tacos many times each week. Hello, gluttony. The tacos are all on corn tortillas (yay GF!) and the options are all awesome - the carnitas (a few) is a must-order every time. No photo because we ate too fast. 😋
As I type, I've just pulled pecans from the oven and I'm about to embark on making frangipane for cookies that I'm baking tomorrow. And debating whether to start a second recipe or if I should relax, get some sleep, and dream about all of the butter that will be used this week. Hmm...
We hope you had a delicious week and are enjoying the season! Happy Holidays from our kitchen to yours. ❤️
PS: it's not too late to buy a gift for your favorite foodie. Check out the Gift Guide, here!
Eat and Give, well.
Mollie and Seth
Above: Selfies at Oath, Saturday afternoon.