WDR: A Cozy Collection
This week was all about the oven! Baking everything so it's perfectly cooked, browned, crisped, and melted. Sheet-pan dinner strike your fancy? You're covered. Preference for pasta? I'm on it.
Meals this week were perfect for the chill in the air that has made me break out the puffy (coat) and almost search for my gloves. In November. 🙄 In other news, Thanksgiving is only days away and I'm in just as much shock as you!
Now, on to the food!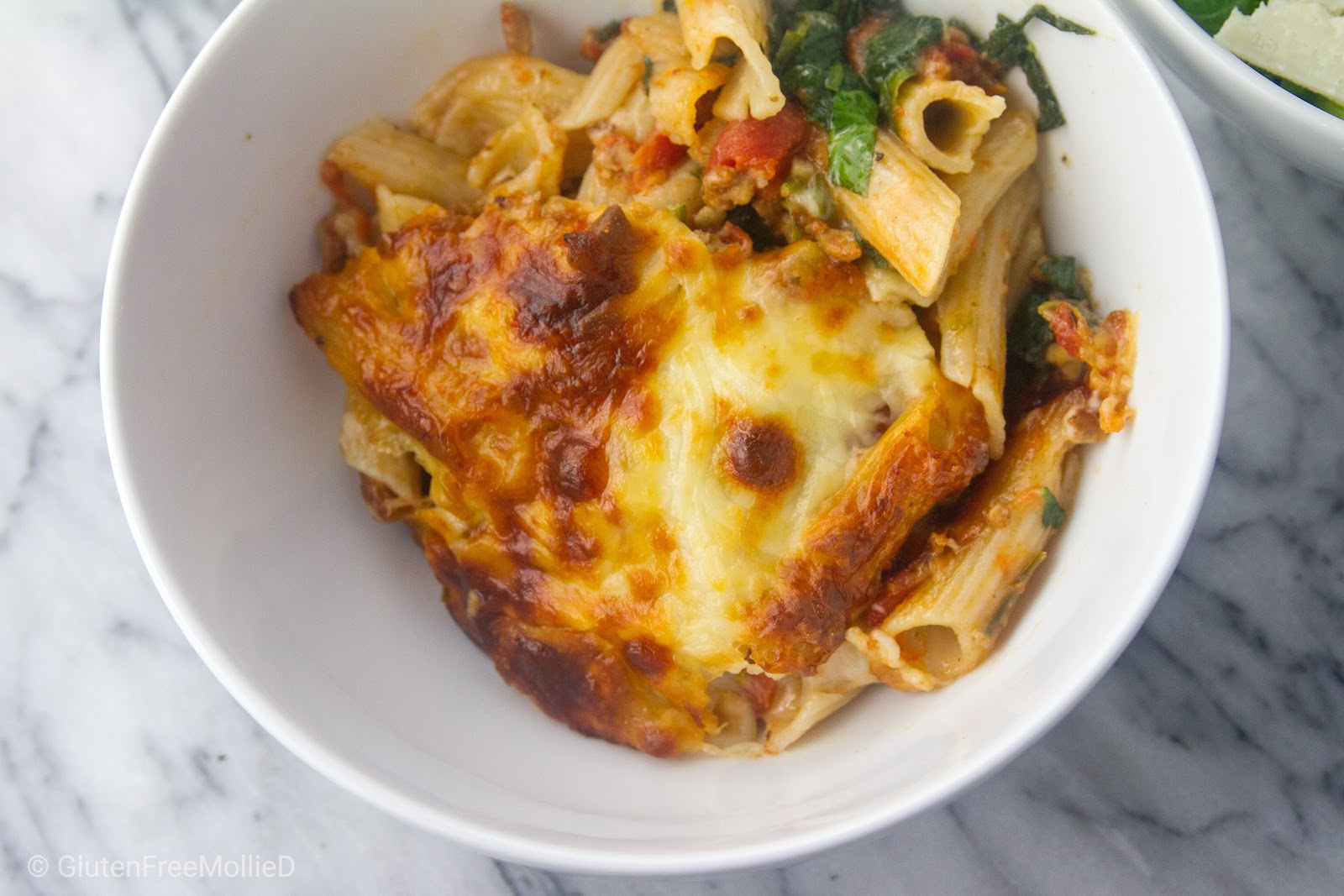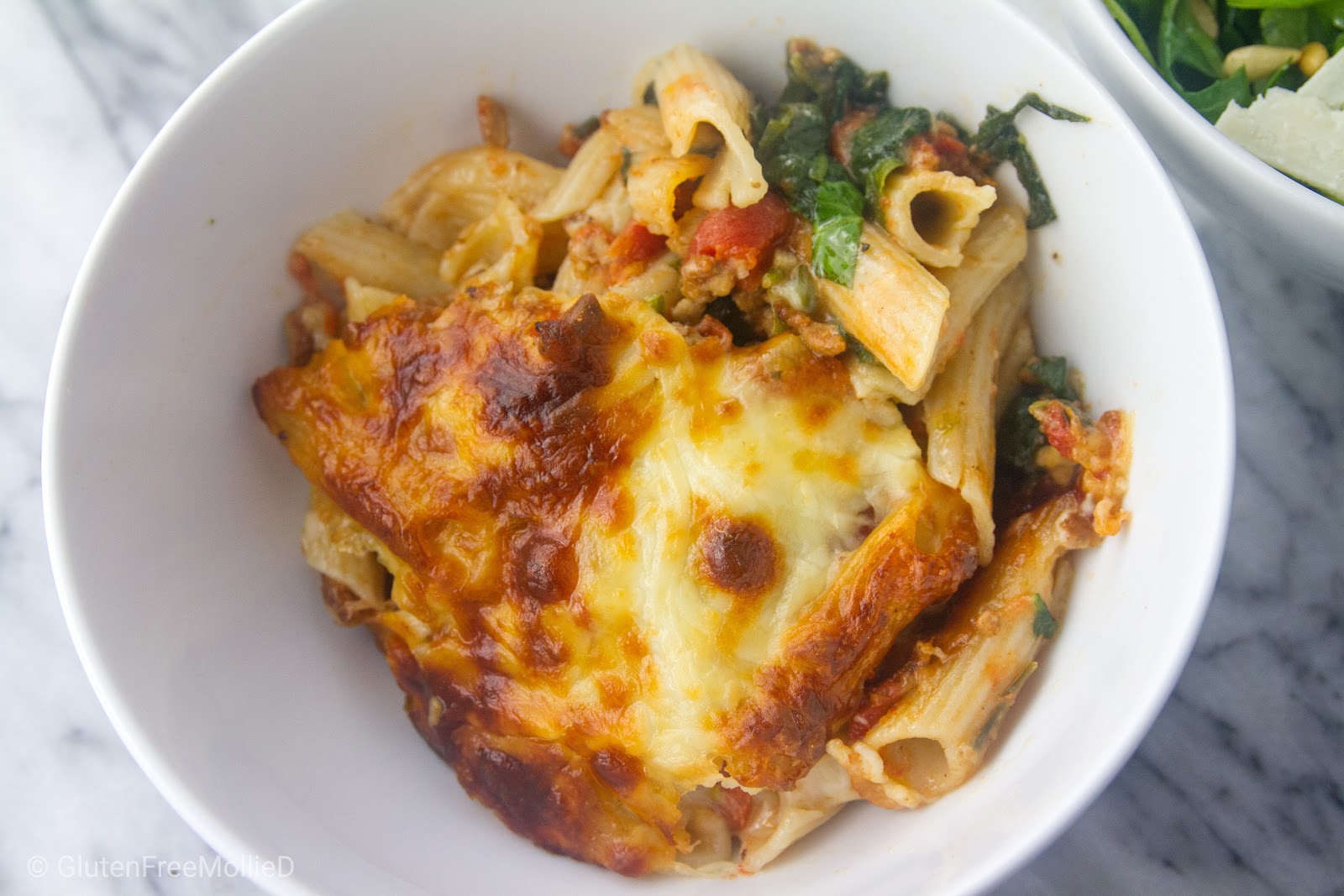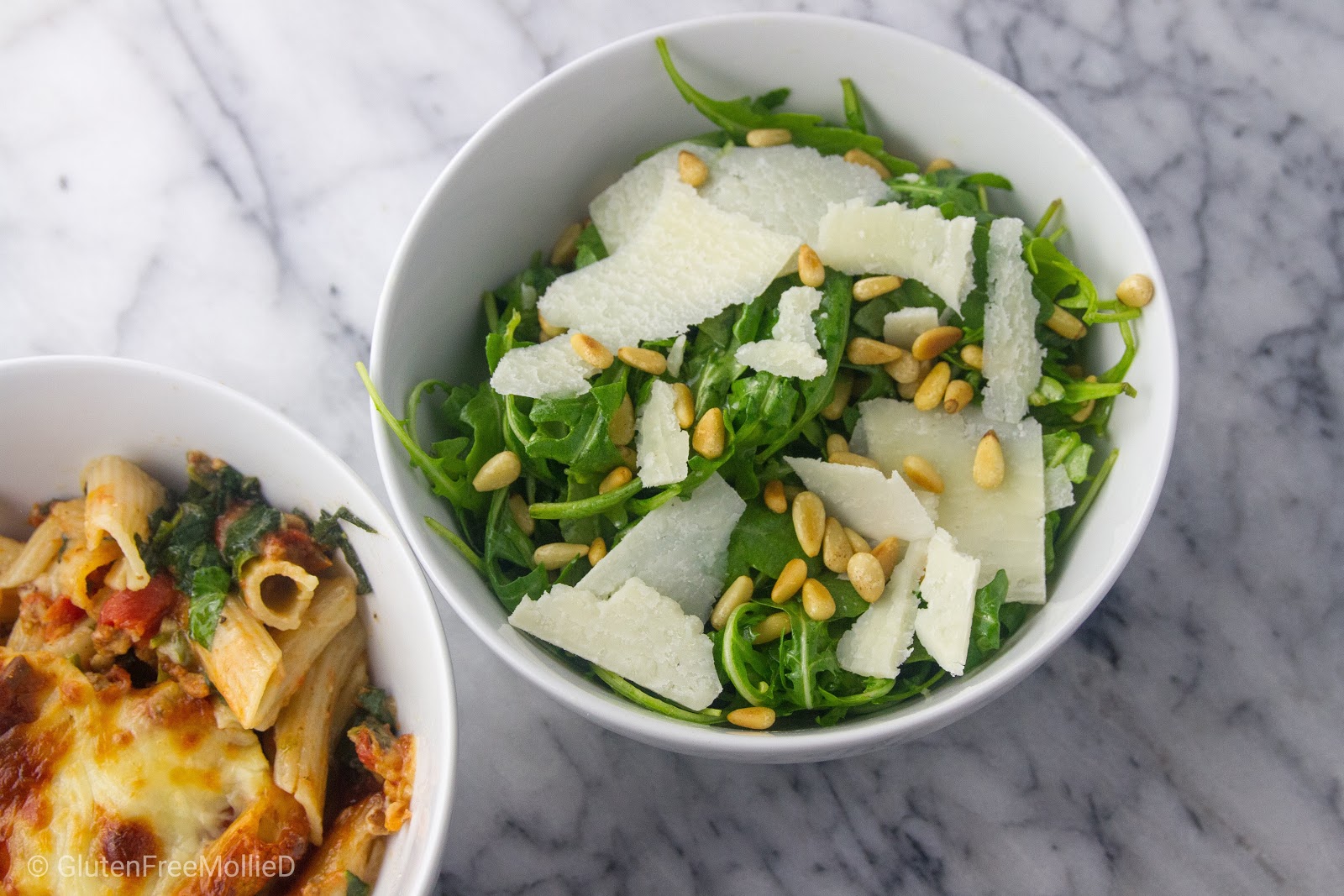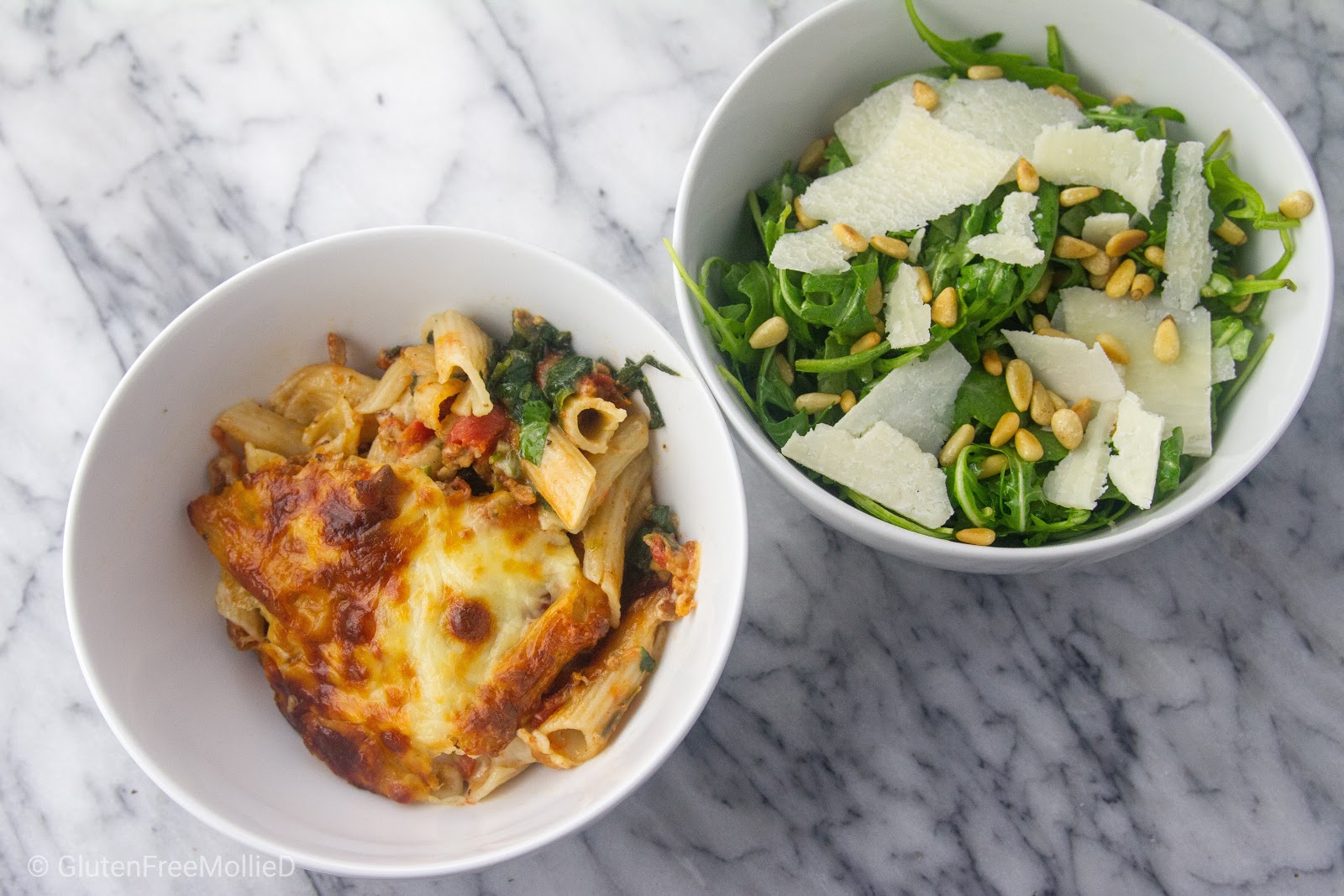 Italian Flag Baked Pasta, Arugula Salad with Pine Nuts and Pecorino
Source: Now and Again by Julia Turshen
Tip: Make sure to use gluten free pasta! We used Jovial Foods GF penne. Aside from that, it's entirely gluten free!
Review: If you were to search for the best dish to make on the coldest day of the year, it would be this meal. If you were to seek out a dinner that would feel like wearing an entire outfit made of cashmere, including cashmere socks, then that would be this meal. Get the picture?
Basically, this dinner was one of the coziest we've ever made, and I cannot speak more highly of it. As decadent as baked pasta should be, but made with turkey and spinach so you're getting some protein and greens amidst all of that cheese. ;)
The best part? It's made in a very large baking dish so it's essentially screaming "share me share me!" from the moment you begin.
Who/What/Where: Perfect for a pair or a family of eight, this dinner is meant to be shared. I could see this being a great meal for a big family or the main dish for a dinner party of six. How ever you share it, I guarantee everyone will love it. And probably want seconds. ;)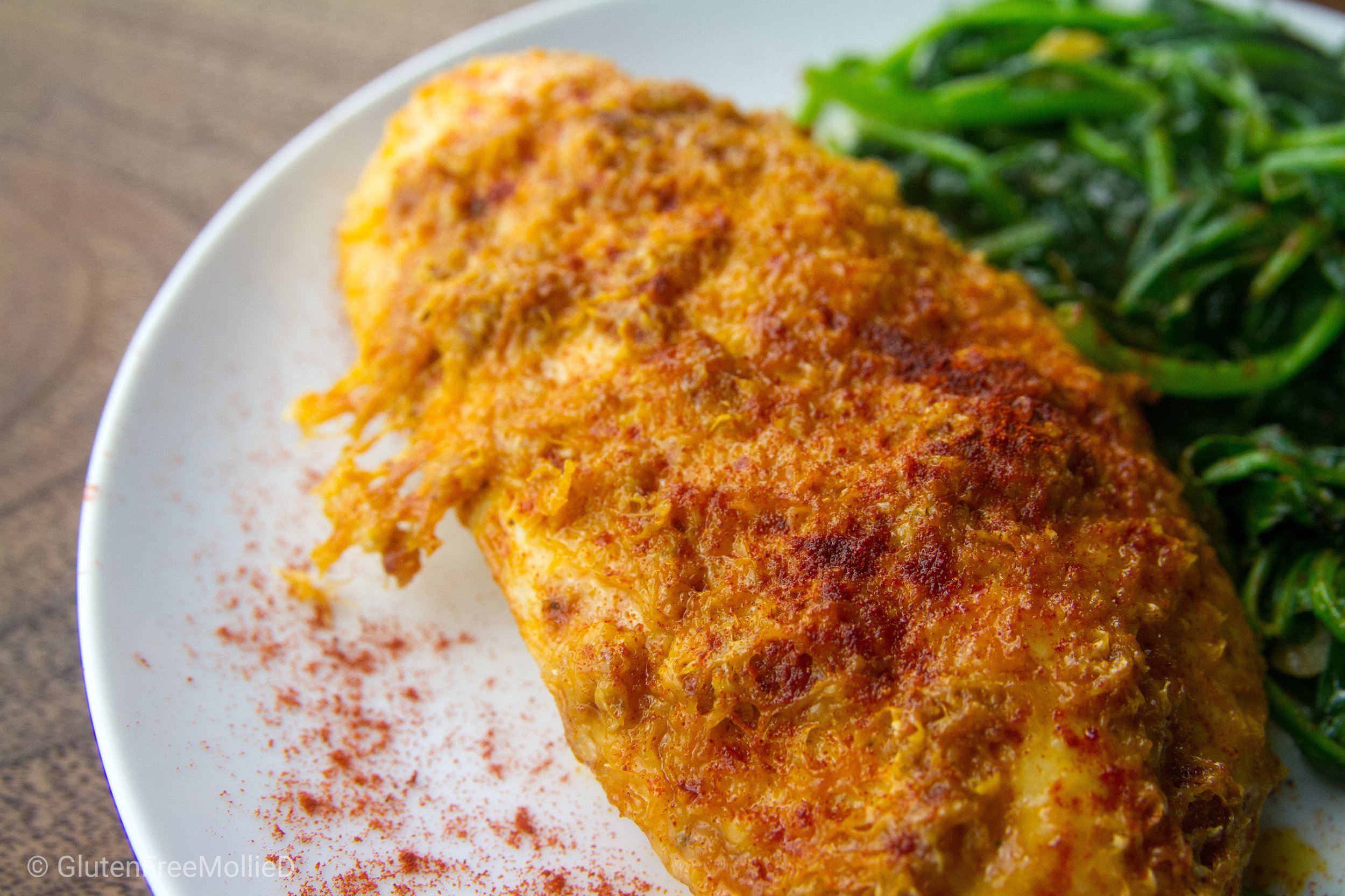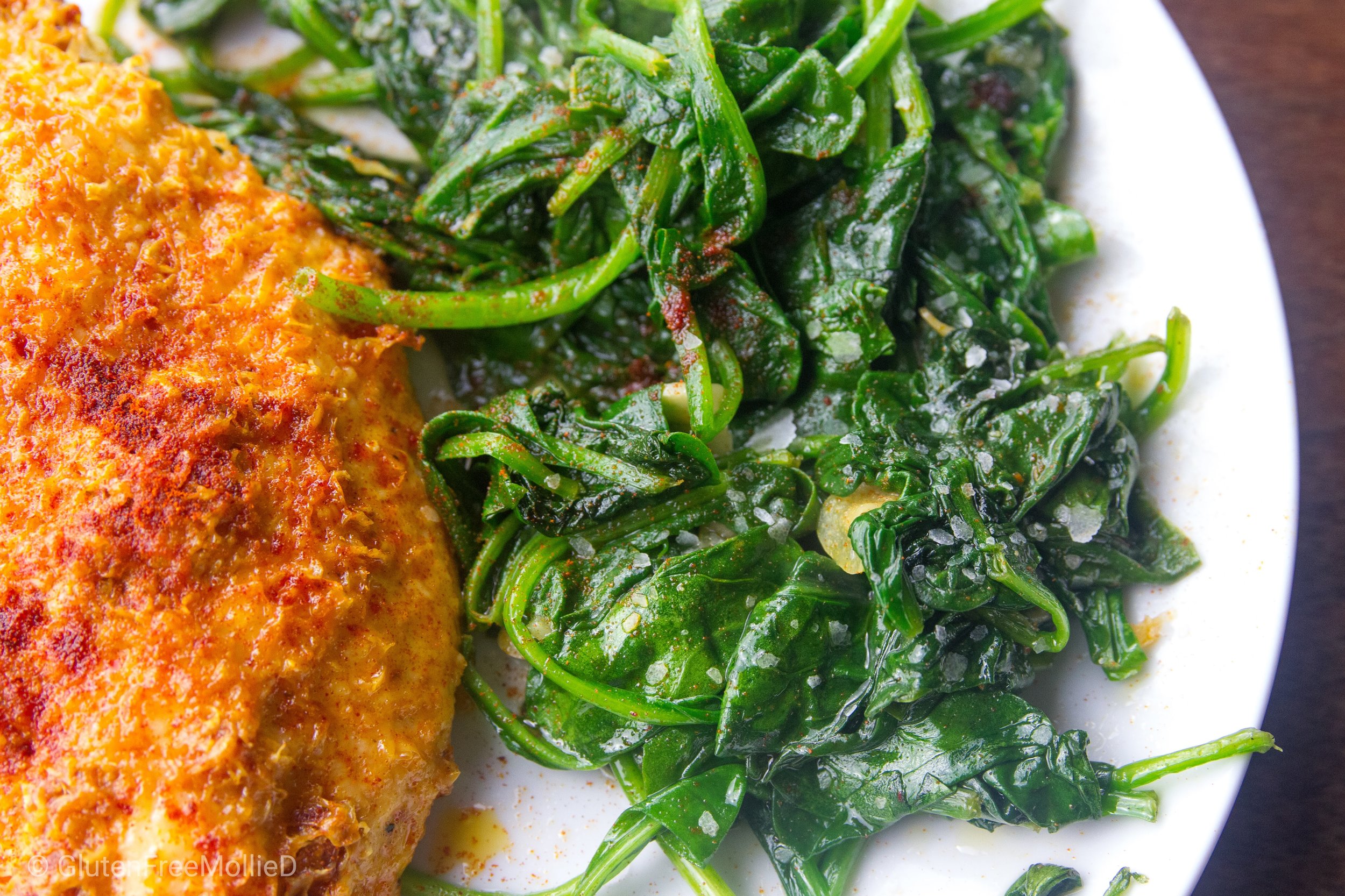 Spice-Rubbed Parmesan Chicken with Sautéed Garlicky Spinach
Source: Cravings Hungry for More by Chrissy Teigen
Tip: Hooray - it's all naturally gluten free!
Review: Are you loving the classic chicken-and-vegetable combo, but in need of a refresh? Well, this dinner is the answer! A spruced up version of the tried-and-true pair, this one offers up super delicious chicken with a slight kick and spinach that gets the royal garlic treatment. In fact, this entire dinner was very garlic-centric!
It's easy to get into a weeknight rut when you often rely on traditional pairs like this one. But it's even easier to make them exciting again by adding new flavors (paprika! Cayenne!) which makes it feel like you're having an entirely new meal! You are having a new meal, but a way more delicious one than you anticipated. I assume. ;)
Who/What/Where: Incredibly quick for a weeknight and more exciting than a standard chicken night, I could also see this meal as a fun option for a small dinner party.
Having a couple friends over? Make this easy meal to keep the stress level low and then have plenty of time to chat with your friends. I bet they will want this cookbook, too!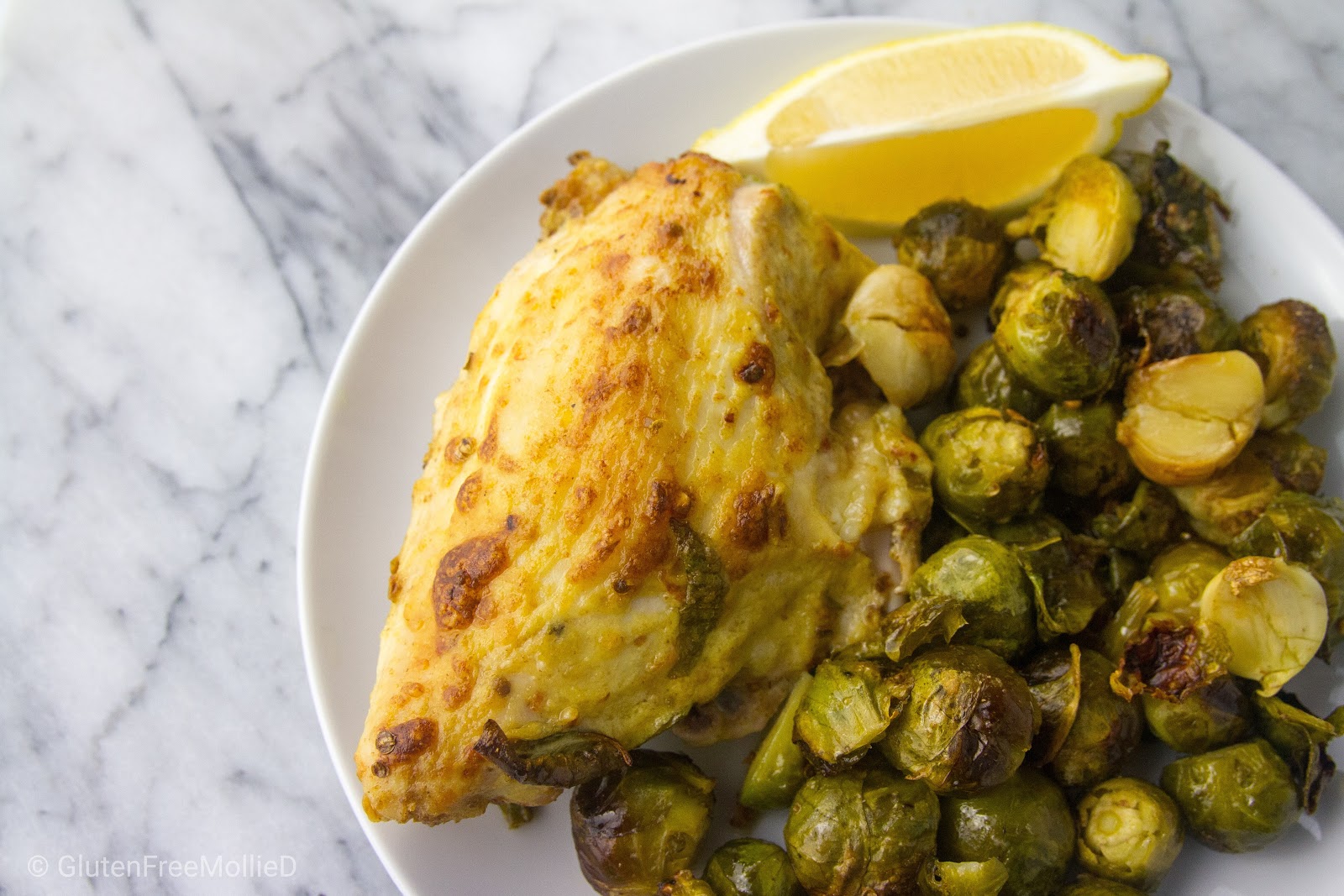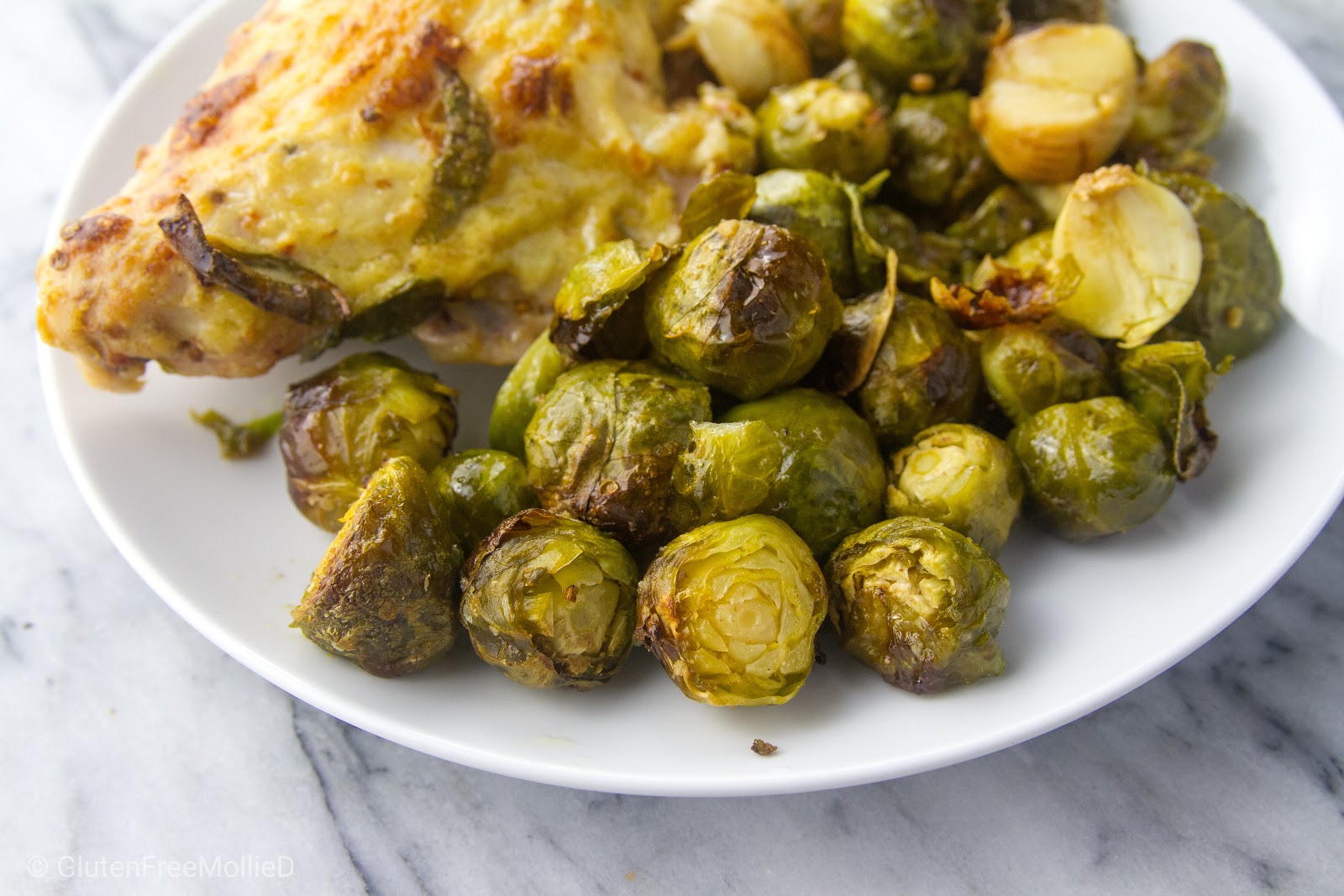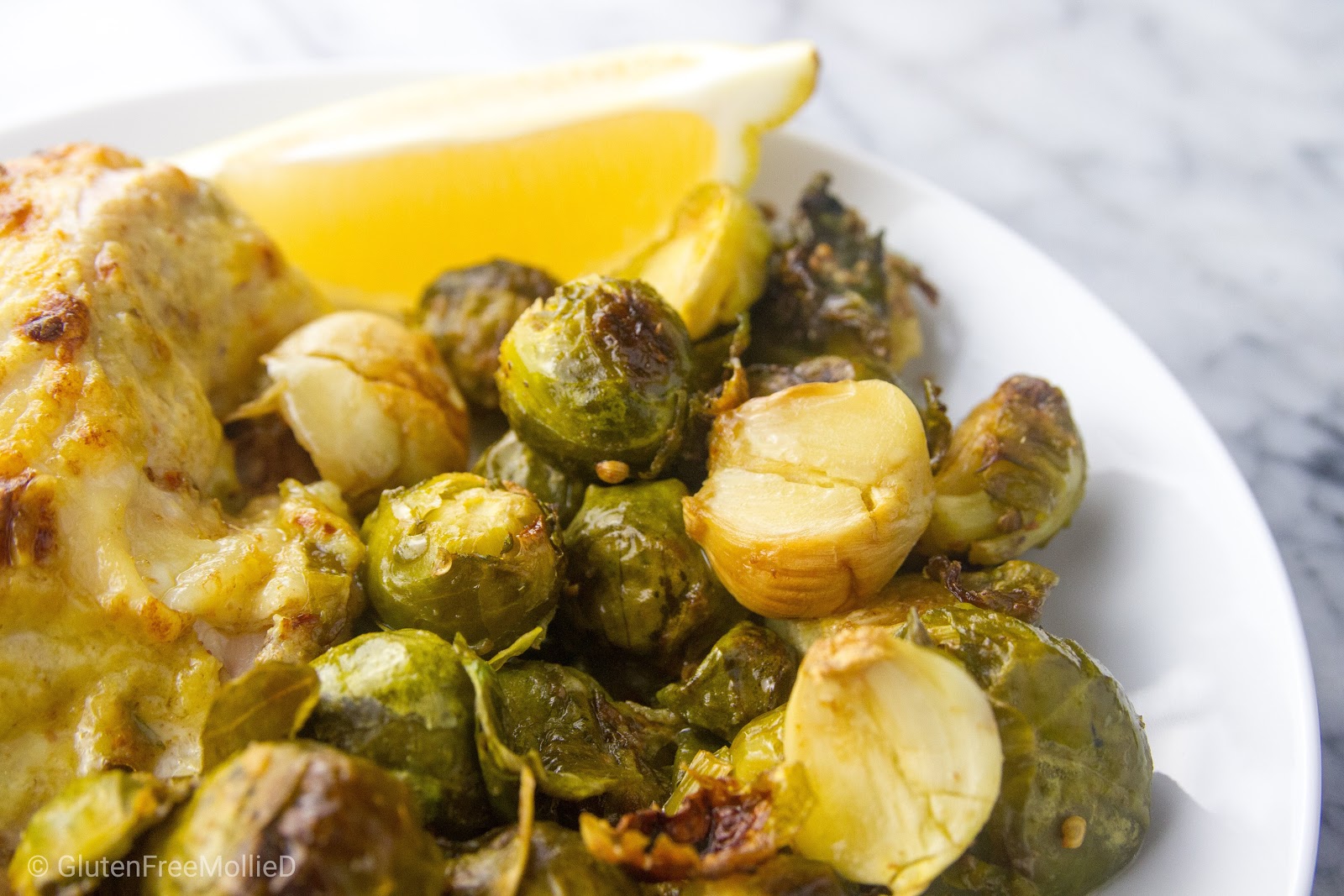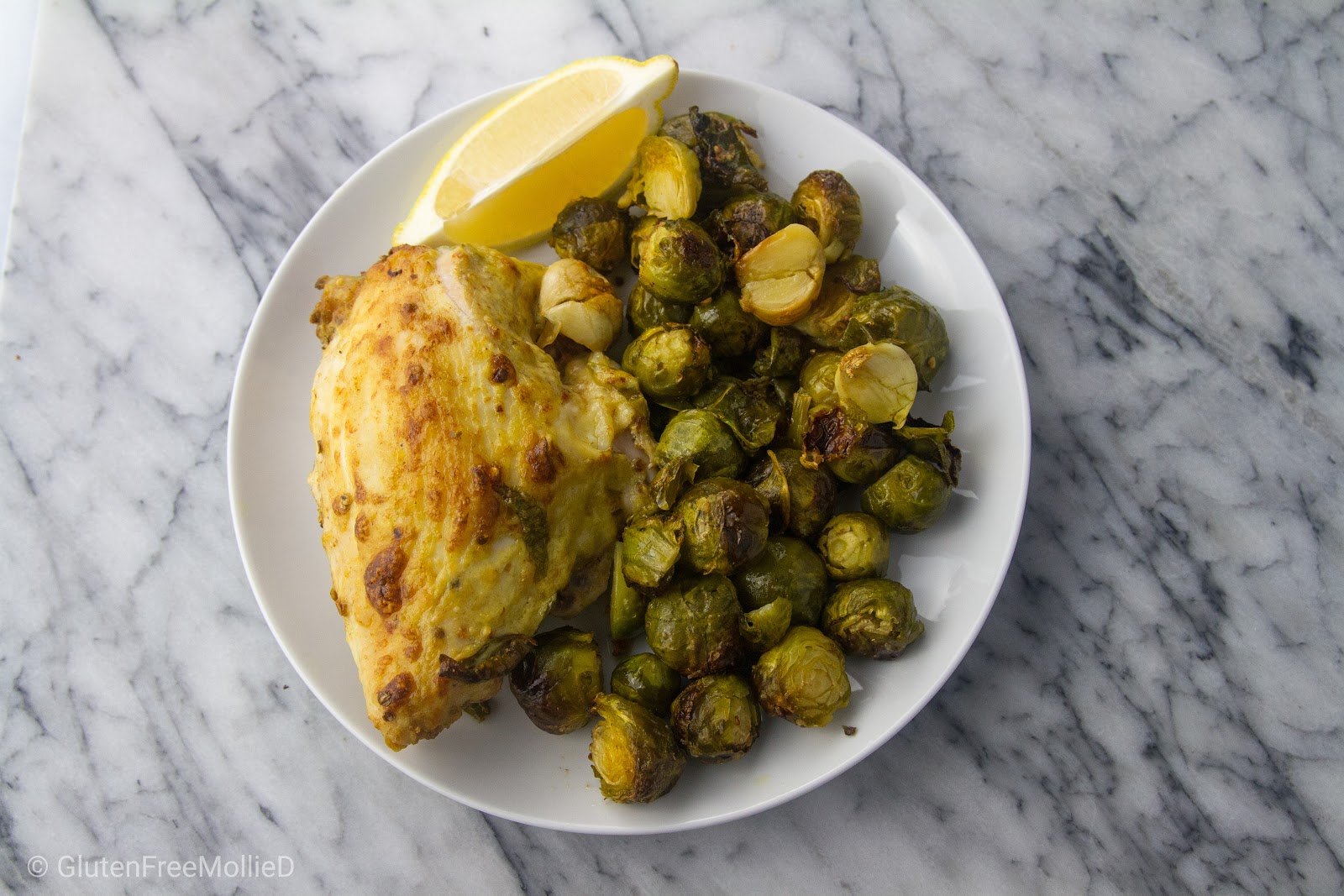 Coriander Seed Chicken with Caramelized Brussels Sprouts
Source: Dinner Changing the Game by Melissa Clark
Tip: Win, again! This is naturally gluten free!
Review: Another sheet-pan dinner to add to your list! And definitely one that's suited for the cold nights ahead. Not only was it quick to prepare, but the ingredient list is short, and soon enough it's baking in the oven, giving you time to relax before dinner! How grand is that?
That's the best part of these sheet-pan meals; before you can even worry about the prep, they are already in the oven cooking away. Weeknight winner for sure.
Who/What/Where: While we love meals like these on weeknights, they're also awesome for dinner parties.
You can fit a lot of food on each pan, which means you can serve a small crowd, and there's so little effort involved, you'll actually get to enjoy the dinner party yourself! It's another simple protein and veggie combo, but with the added joy of being oven-roasted. Voilá! Dinner is served.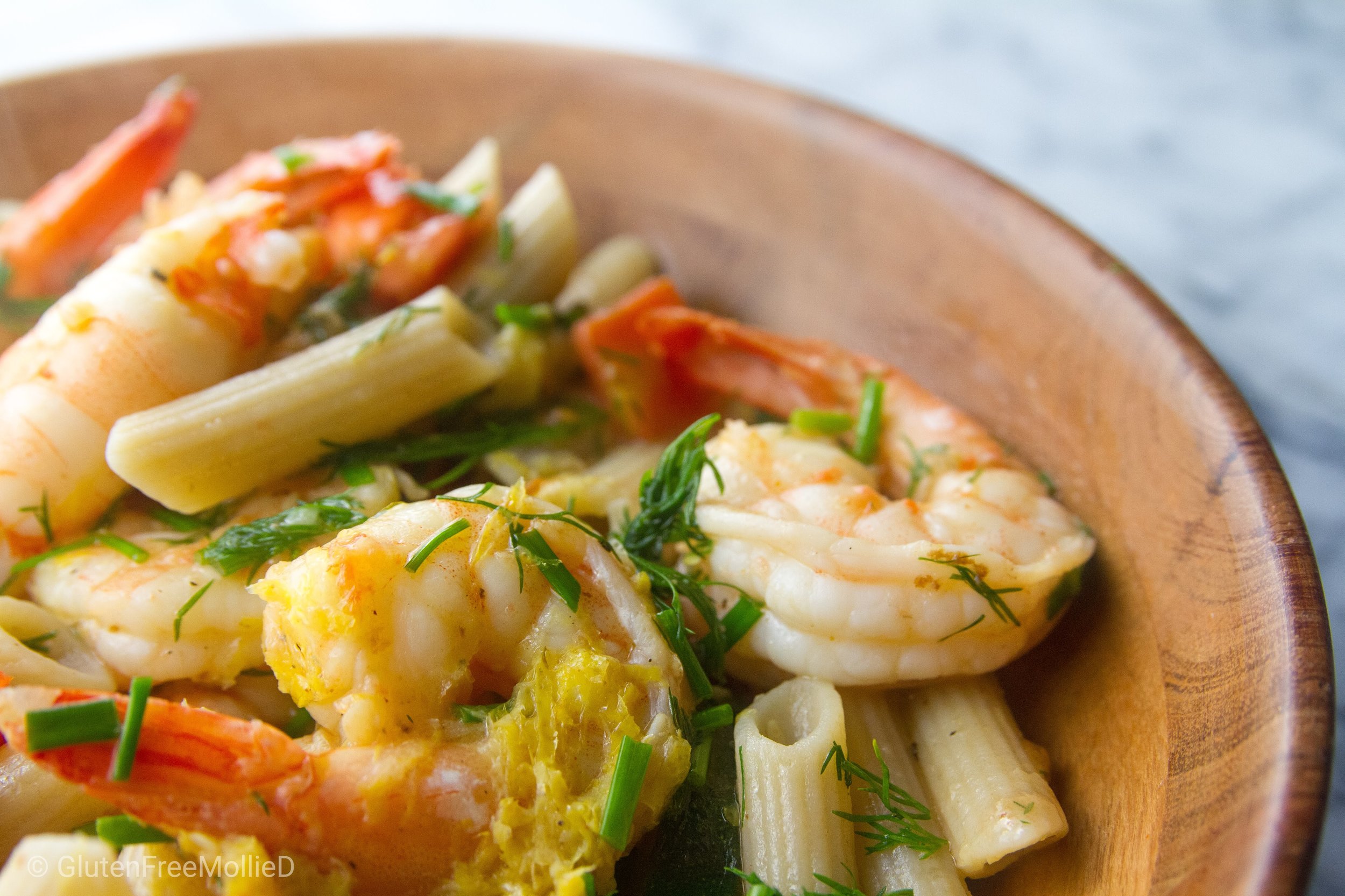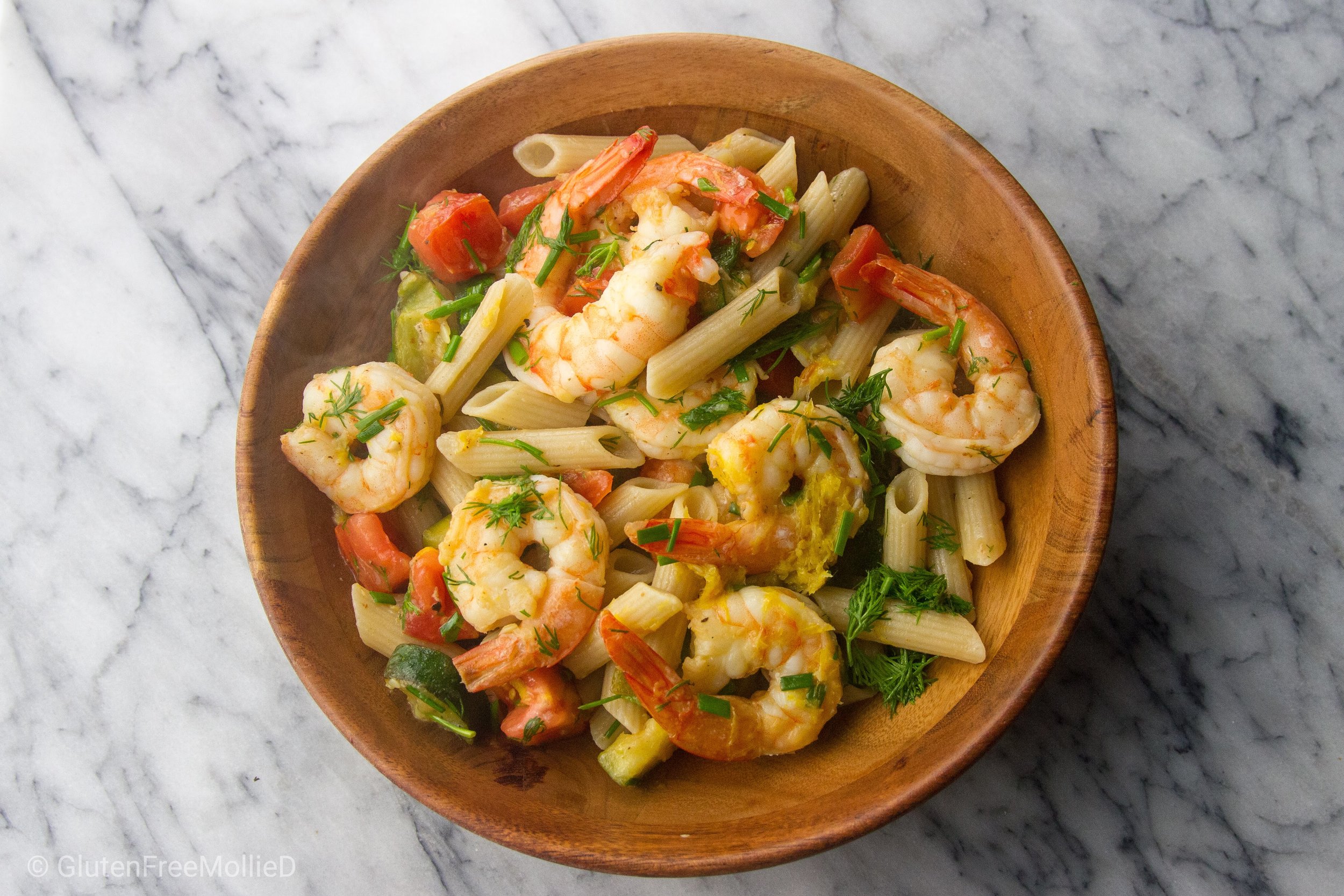 Pasta with Shrimp, Squash, and Lots of Herbs
Source: Everyday Dorie The Way I Cook by Dorie Greenspan
Tip: Once again, make sure to use gluten free pasta, otherwise this dish is entirely gluten free.
Review: While we didn't anticipate having this summery meal on the same night as the first snowfall of the season, it was a wonderful juxtaposition to the wintry scene outside. Ultra-lemony pasta with shrimp, zucchini, and heaps of fresh herbs. Could it get more "summer?" Only if we added some fresh corn. ;)
We loved the bright flavors, multiple textures, and general deliciousness in every bite, not to mention the short amount of time it took to get it on the table. Who says you can't have a taste of summer, year-round? I, for one, loved it right in the middle of November!
Who/What/Where: My take on this meal? Crank the heat and throw a summer soirée! Regardless of the season, this dinner would be a fantastic dish for a crowd.
Bold flavors that everyone would enjoy and a big portion for all. This meal would be a solid choice to bring to a potluck gathering or if family were on their way over. I don't care if it's snowing outside, the party is inside and the star is this dish. 😎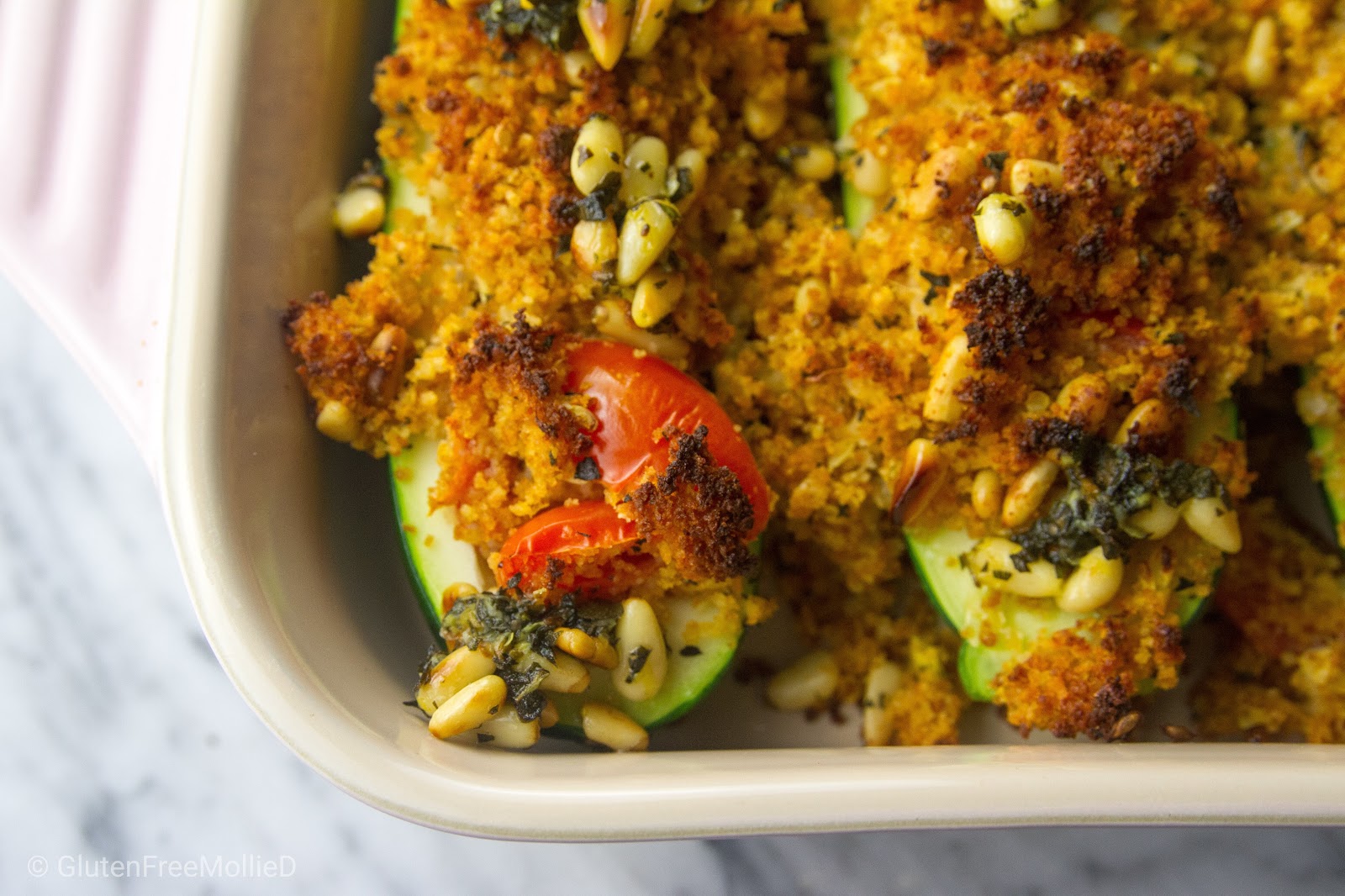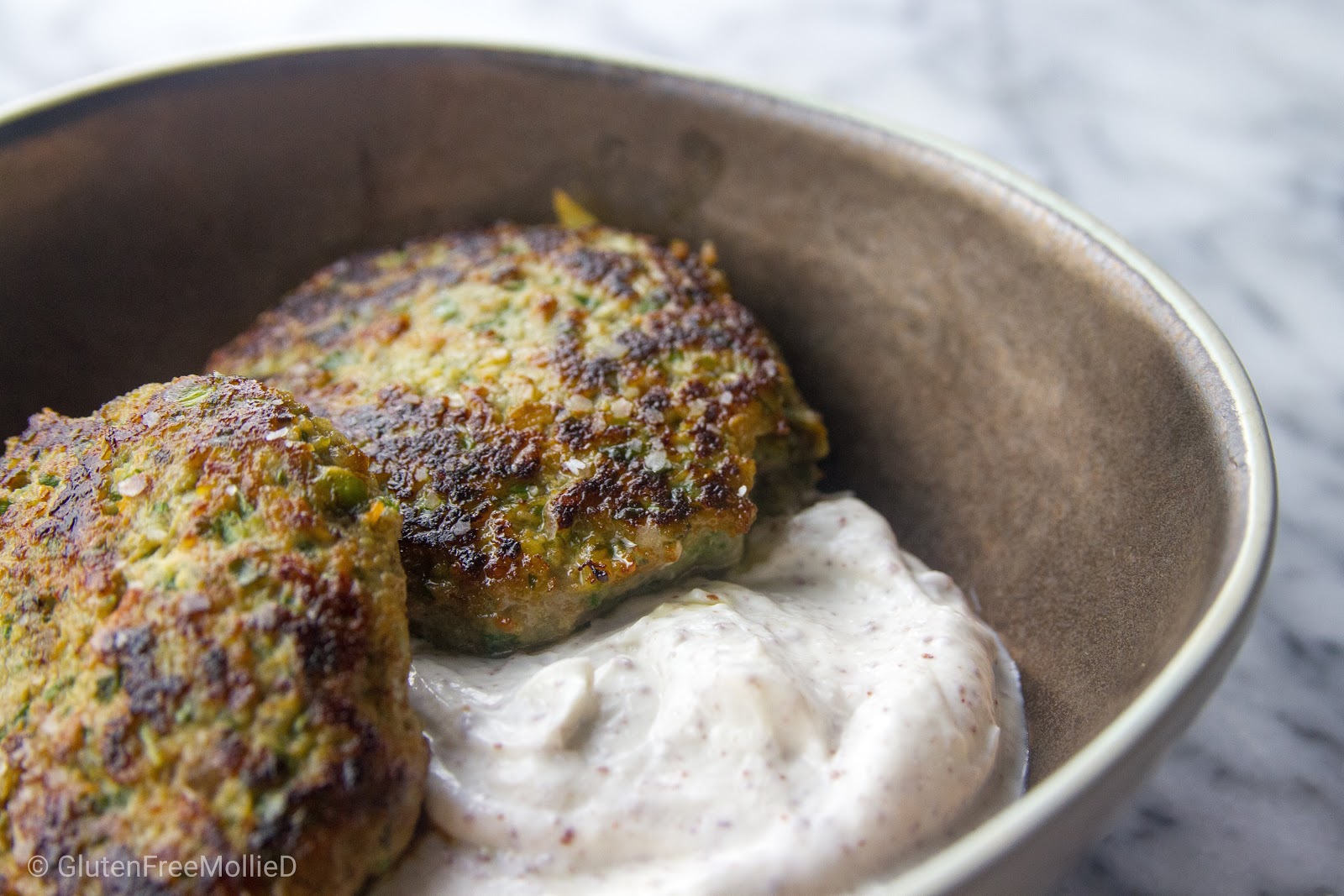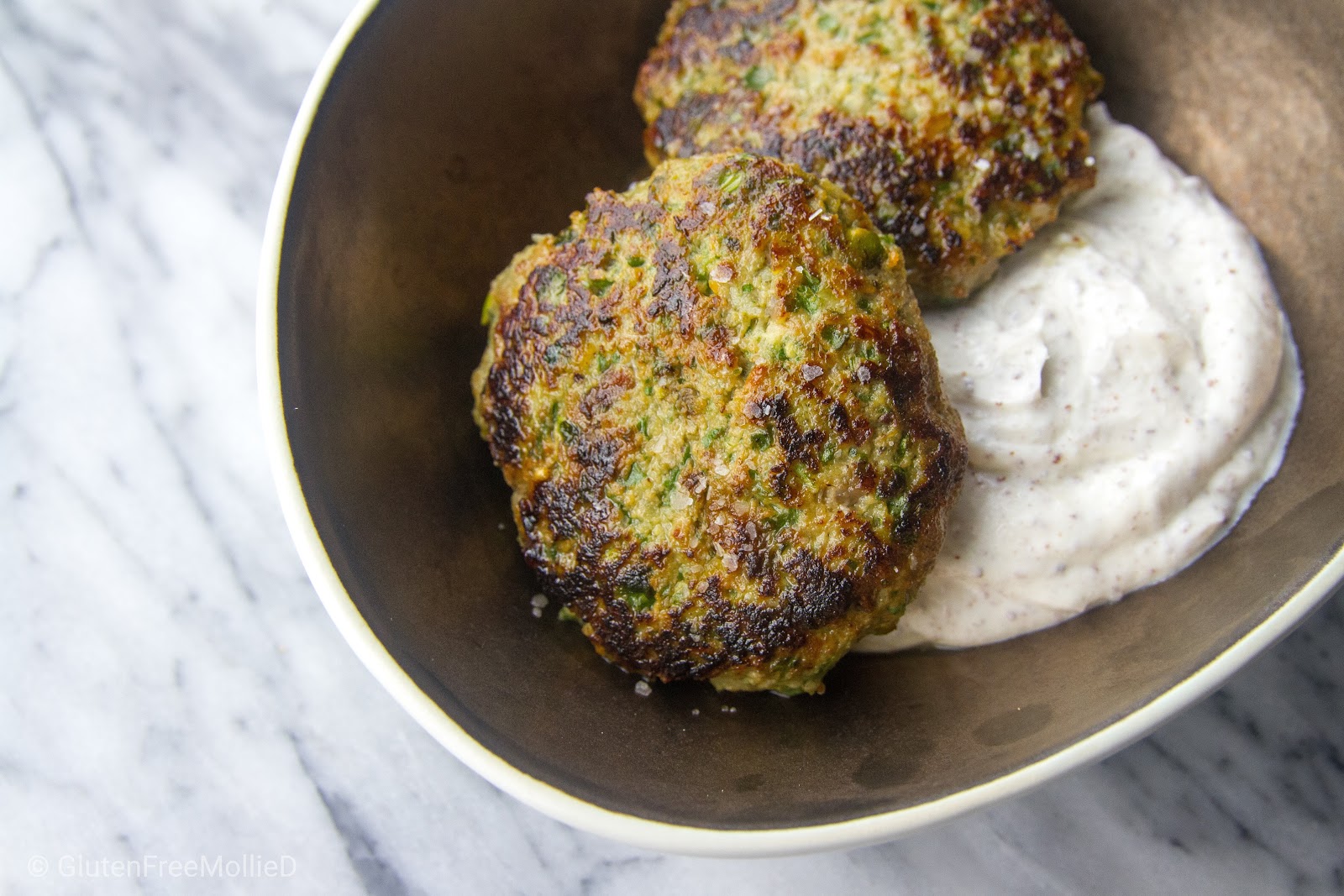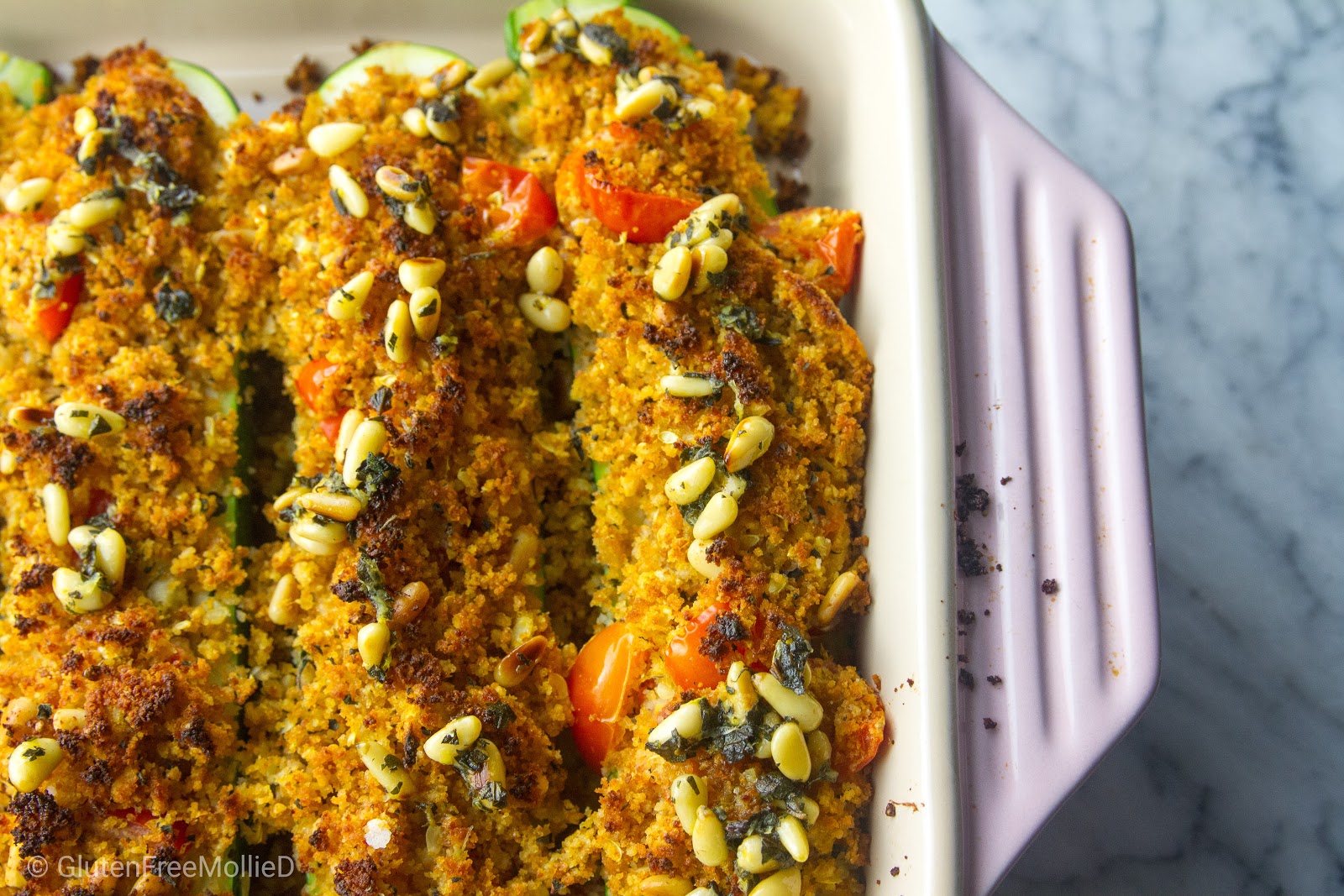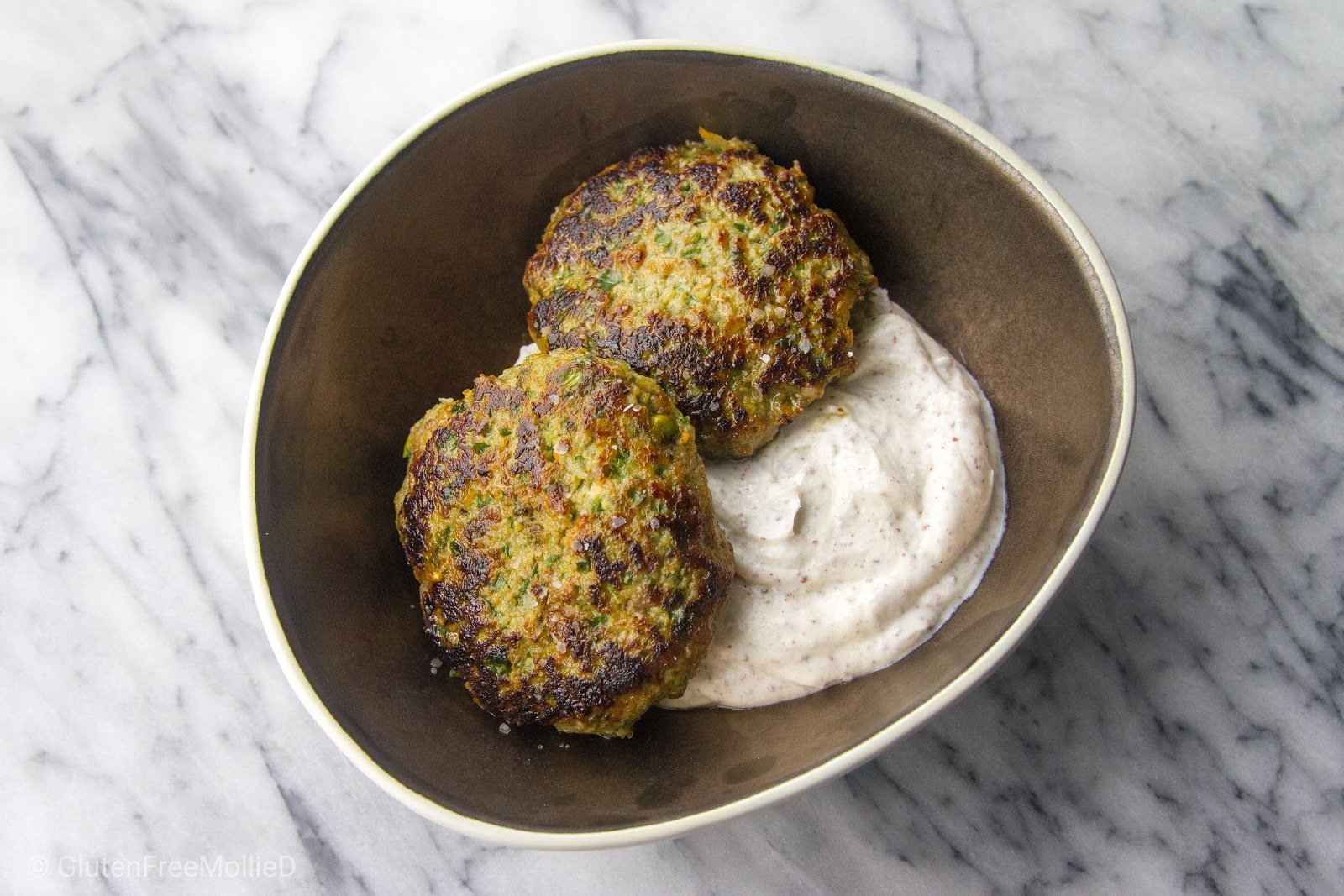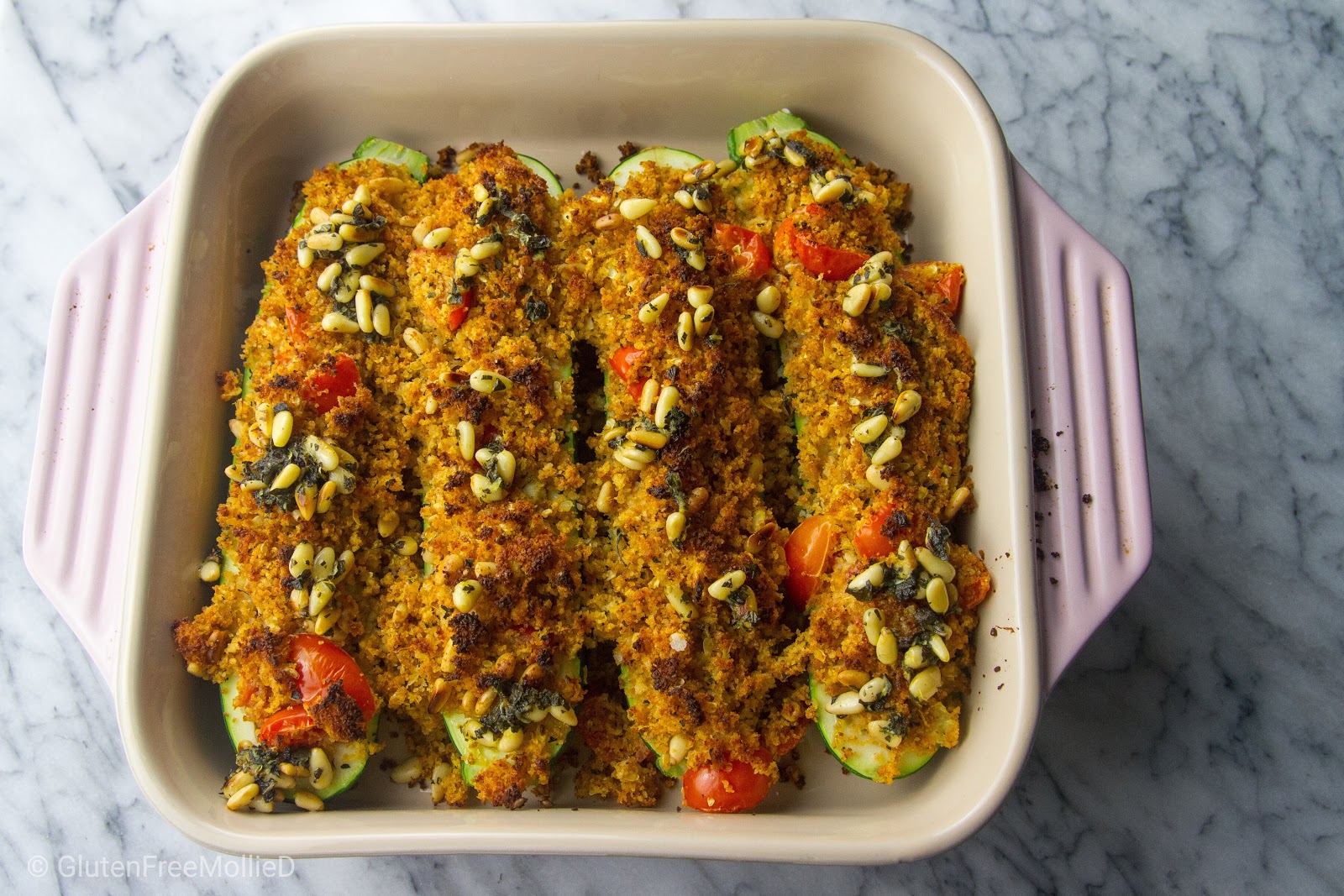 Stuffed Zucchini with Pine Nut Salsa, Lamb and Pistachio Patties with Sumac Yogurt Sauce
Source: Simple by Yotam Ottolenghi
Tip: For the zucchini, make sure to use GF breadcrumbs. Otherwise, the rest of the recipe, as well as the patties, were entirely gluten free!
Review: Let's be clear about this pair, if you don't mind. I had high hopes for this stuffed zucchini, but was left thinking it needed more. It was a bit bland and needed more oomph (in my opinion). Perhaps meat would have helped? This was a vegetarian recipe.
And unfortunately, while we liked the lamb patties, I couldn't say we loved them. There was a lot of arugula that kind of overpowered the lamb, which made for a bit of a disappointing final flavor.
This is all noteworthy because we have loved other recipes in this same book, such as lamb meatloaf, so I was surprised to find both of these dishes lackluster. Would we tweak them and try again someday? Probably! The base ingredients were delicious; I think minor adjustments could make the final product just as great.
Who/What/Where: Of course, I think both of these meals could use some work, but that doesn't mean everyone would agree with me. Therefore, I am recommending this combo for guests. Stuffed zucchini is a great meal; lamb is often a crowd pleaser.
Together these dishes could make for a pretty awesome dinner party menu; however, I may recommend making them ahead of time just in case you're in agreement with me and want to make a few tweaks. 😉
The Weekend
The weekend was a flurry of activity leaving me with memories of running around, a dinner out (delicious everything at Burton's Grill and Bar, photos below), family time, planning my next baking projects, and some shopping that made me realize everyone definitely has begun their holiday gift hunt. I'm not ready yet!
Let's get to Thanksgiving first, OK? Then I'll worry about holiday gifts. Sound good?
Speaking of gifts, the first annual Gluten Free Mollie D Holiday Gift Guide is arriving in early December! I cannot wait to share it with you. 🙂
We hope you had a good, productive weekend as well and are gearing up for what's usually the busiest set of weeks of the entire year. Just remember: keep calm, make lists, and enjoy delicious food. Always.
Eat, well.
Mollie and Seth