Winners of Dinner
Here is a group of the most delicious dinners we've made recently. I like to call them the "Winners of Dinner" because they were each absurdly yummy in their own way and definitely dishes we will be making again.
Interested in seeing all of our dinners and more? Follow along on Instagram where I share our dinner nightly, and much more.
So, which meals are winning dinner these days? Take a look…
Tomato-Poached Haddock with Shallots and ChorizO
This naturally gluten free dish has become a quick favorite in our house. Who knew poaching fish in a juicy tomato broth would be so awesome? I love the addition of spice from the chorizo which could be replaced with pepperoni or another cured meat of your choosing.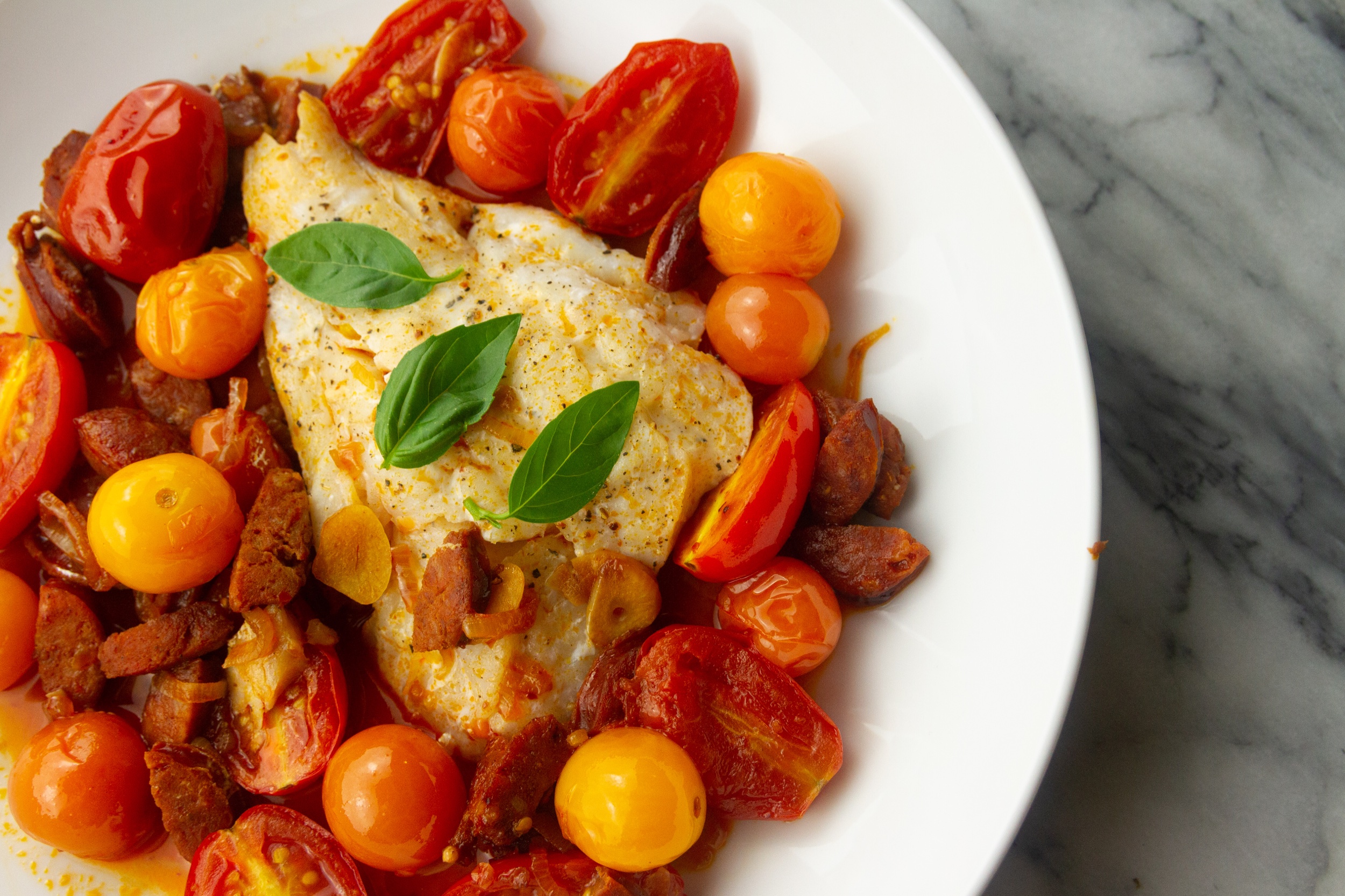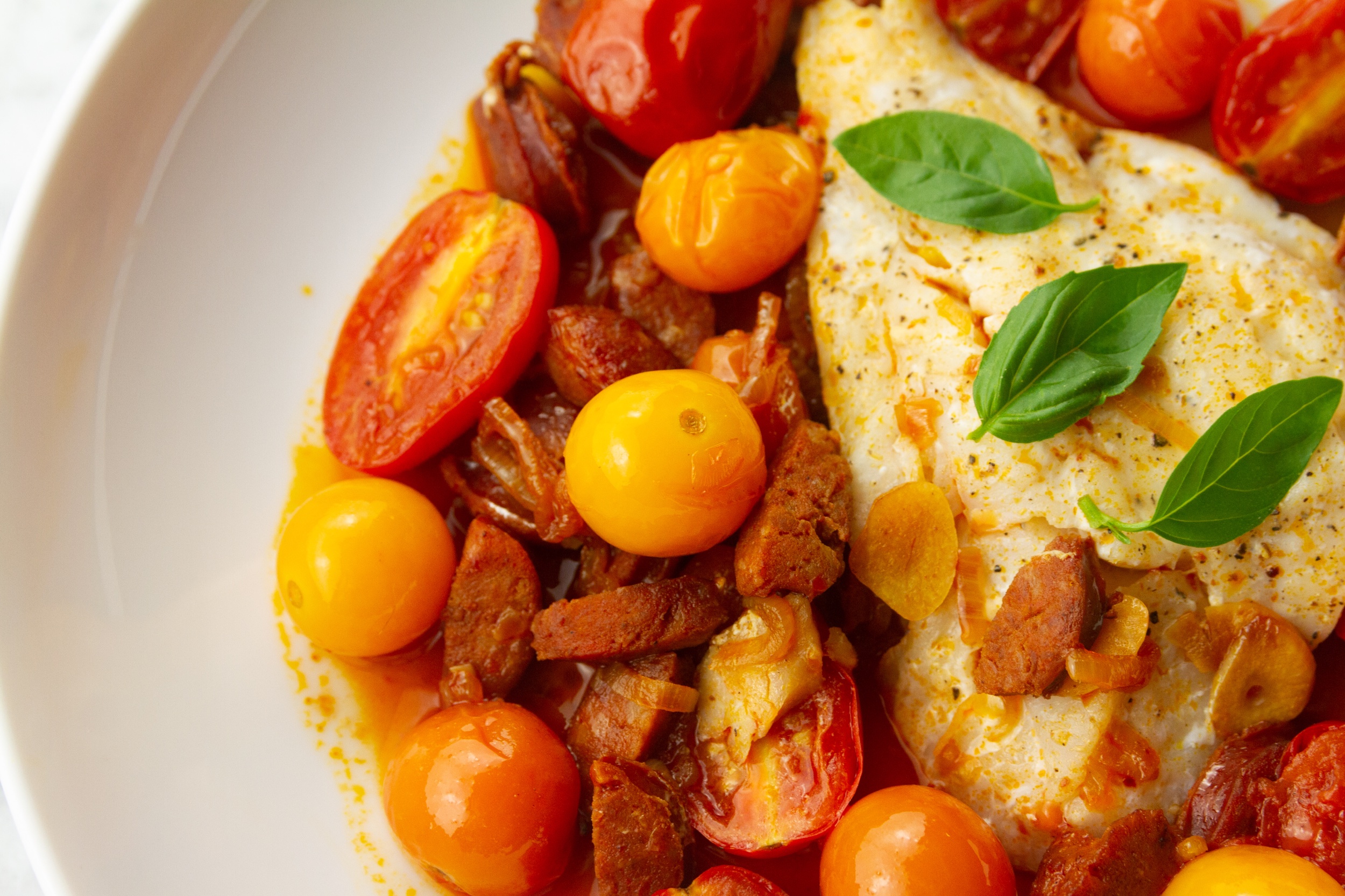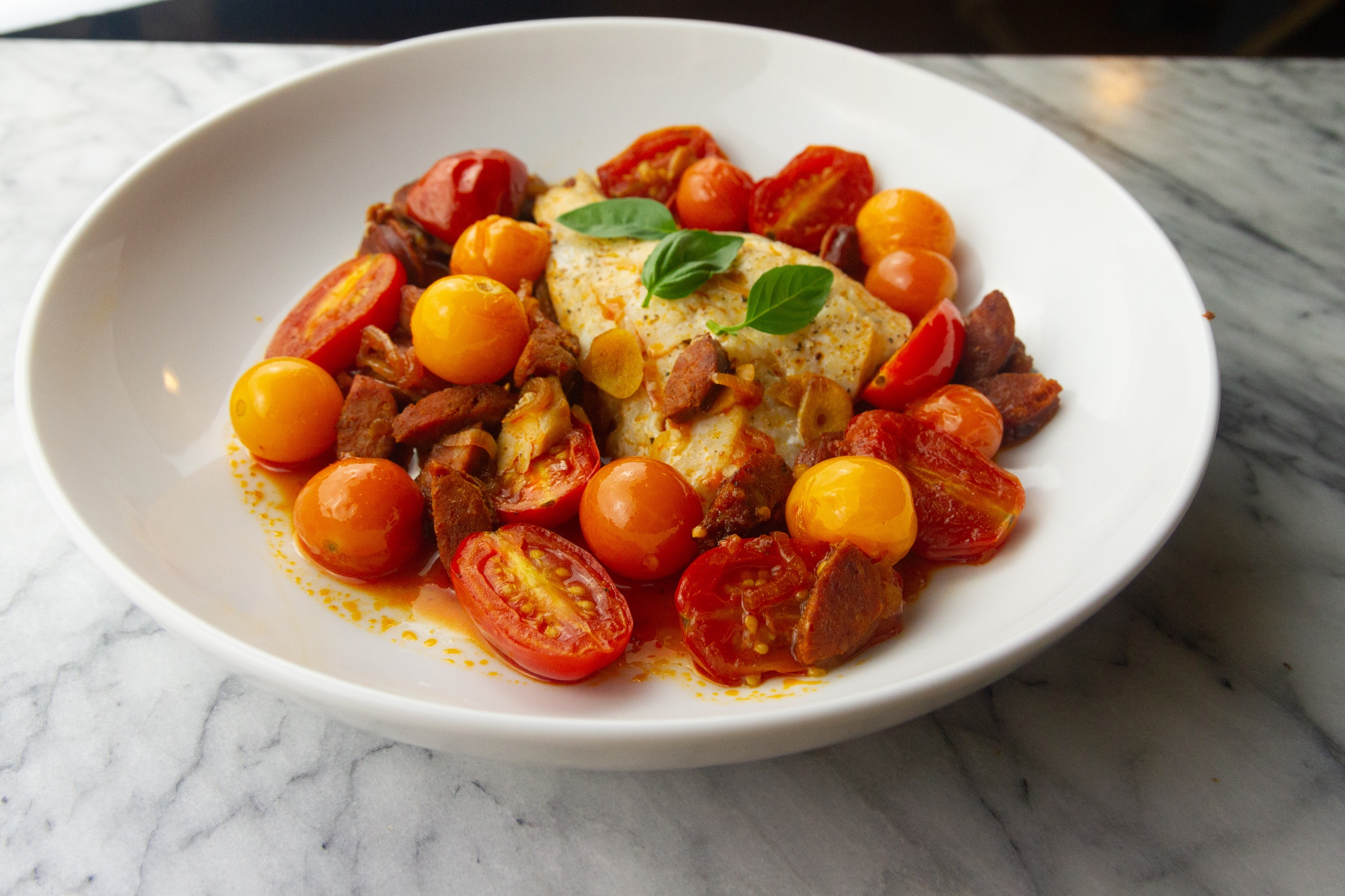 Classic Spaghetti and Meatballs
Is there anything more comforting than a big bowl of pasta and meatballs? Nope. We used our favorite Jovial Foods gluten free capellini pasta and a recipe by Melissa Clark from NYTimes Cooking for the meatballs (be sure to use GF breadcrumbs) which were just scrumptious. The best part? Seth made homemade, from-scratch tomato sauce which was the perfect final touch.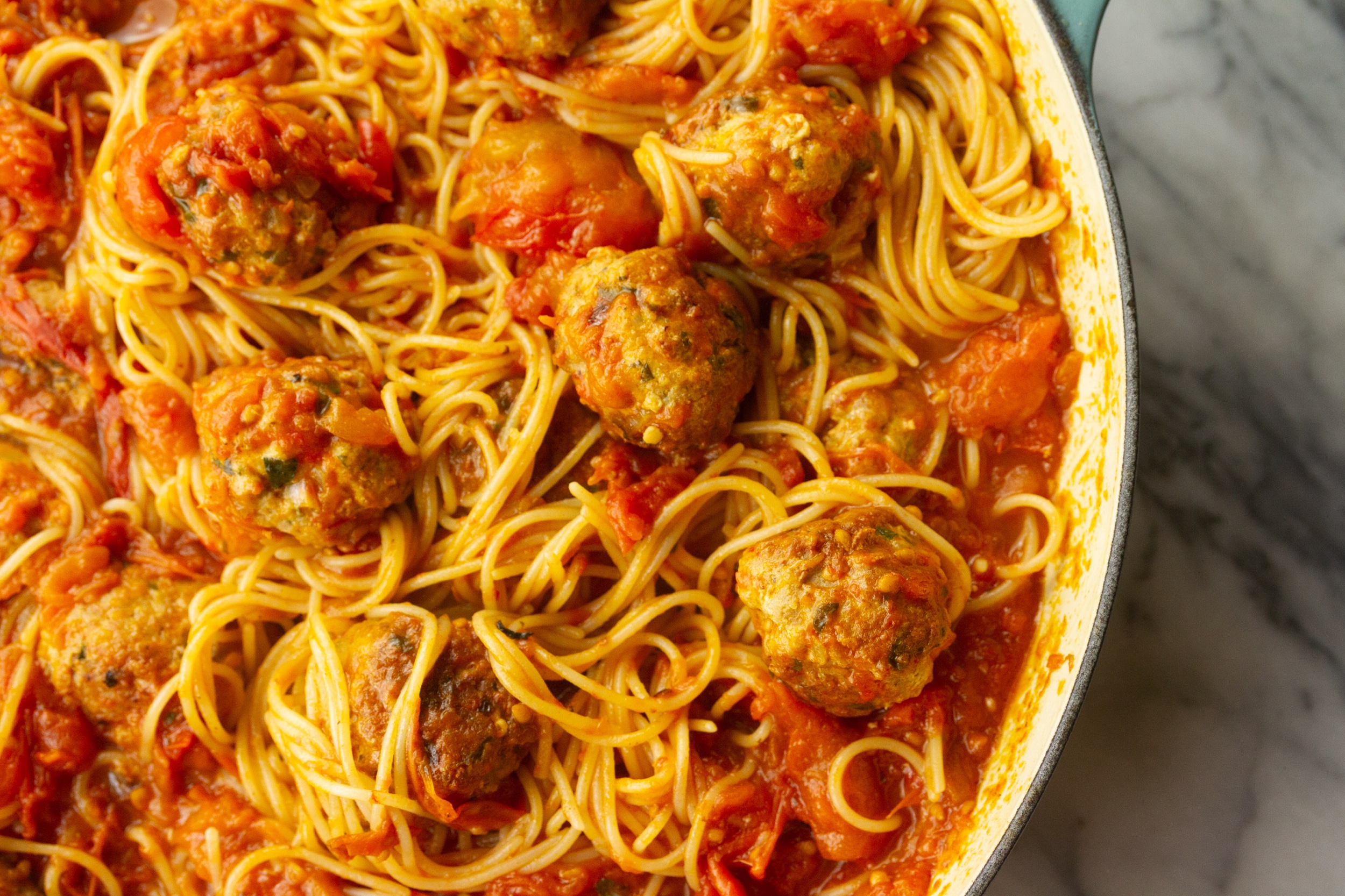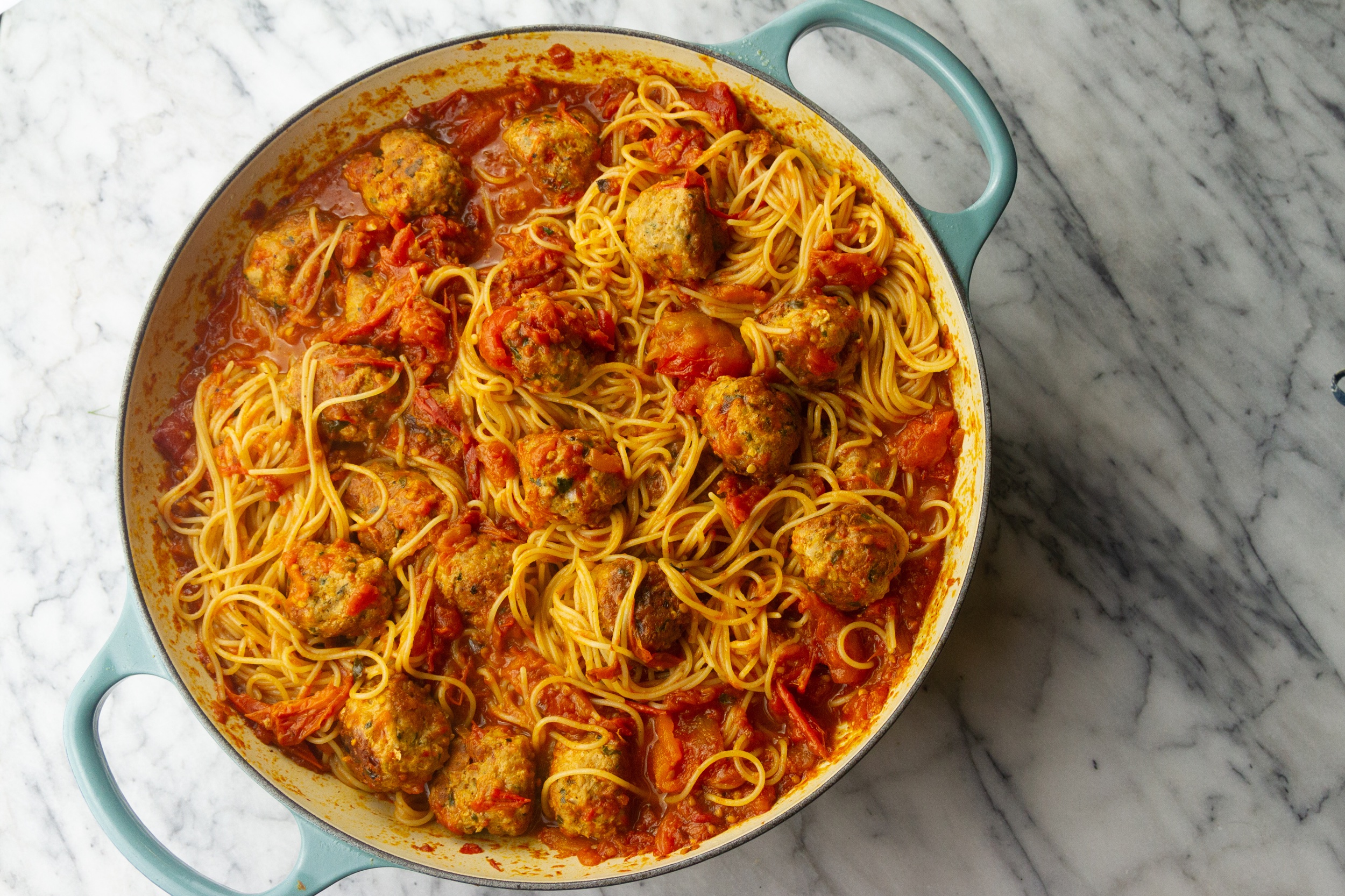 Chicken and Bok-Choy Stir Fry
In the realm of easy-weeknights, you can't ever go wrong with a stir-fry. A mix of protein, veggies, a savory sauce, and then serve it over your choice of noodles or rice; there's really no way this could be a "bad" dinner. For this version, we chose chicken, bok choy, and onions, served over brown rice noodles. To mix things up, we used a sauce recipe from Chrissy Teigen's cookbook, Cravings, which is part of the chicken lettuce wraps recipe. We borrowed the sauce for a stir-fry and man was it amazing.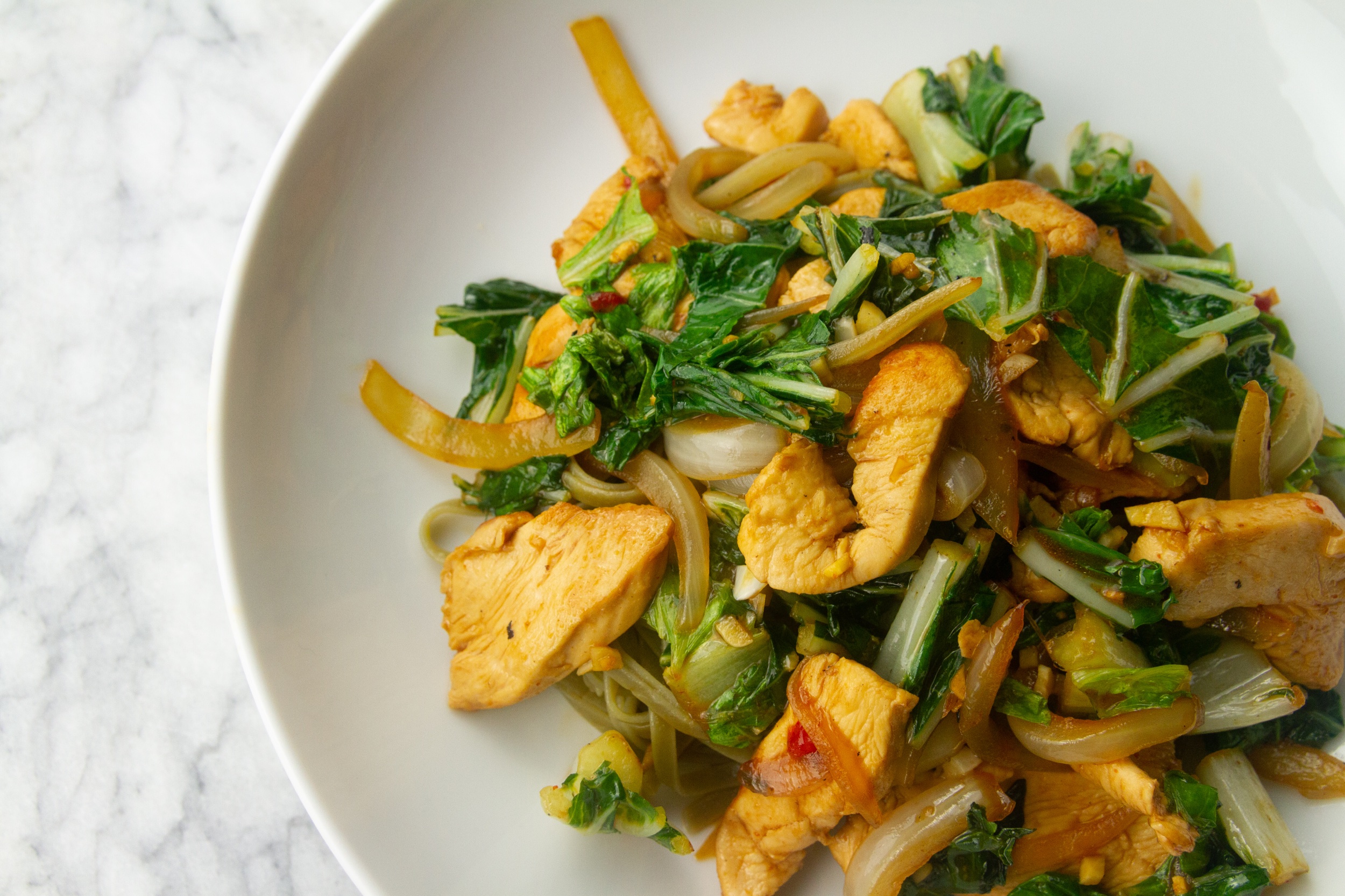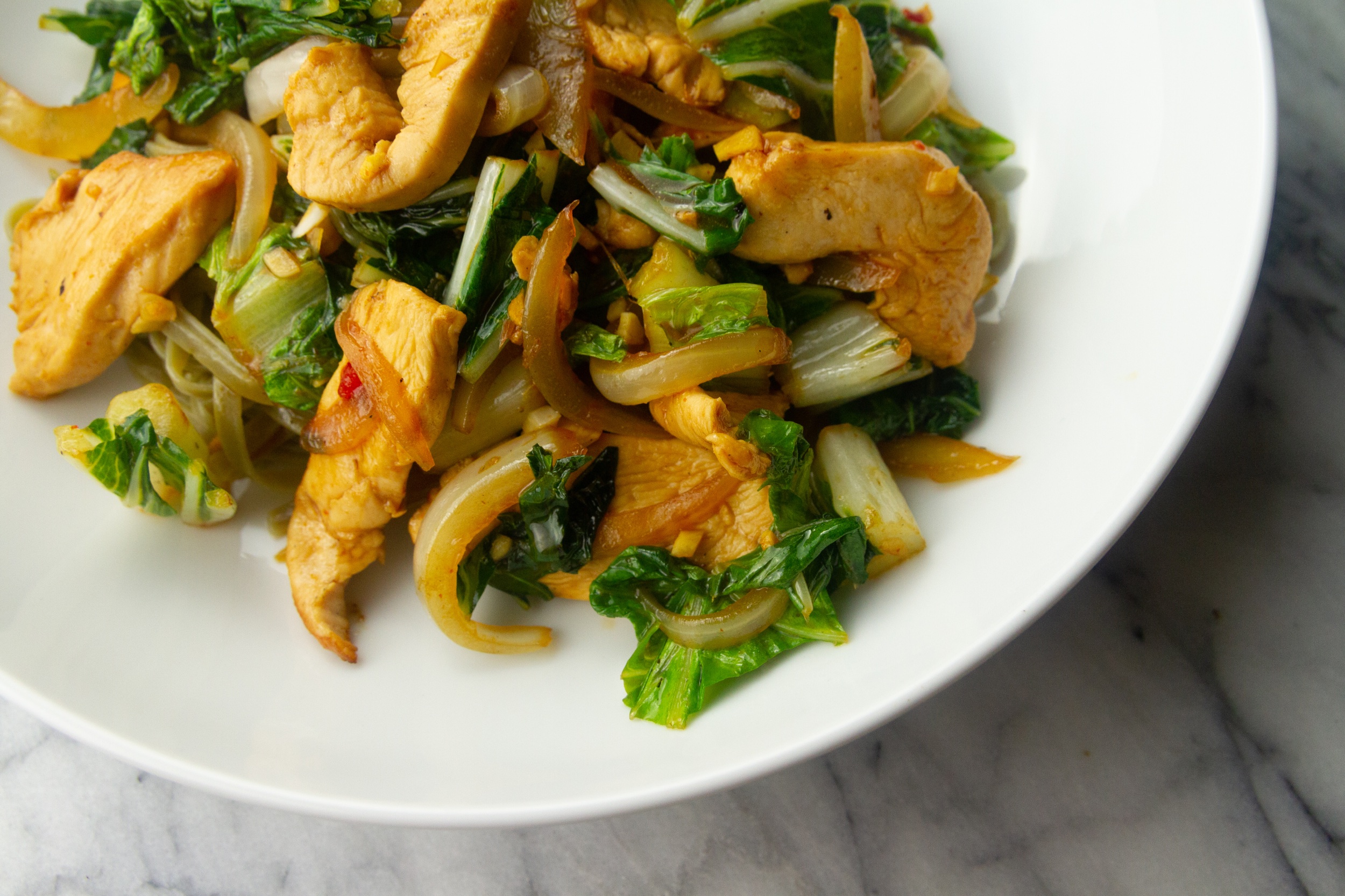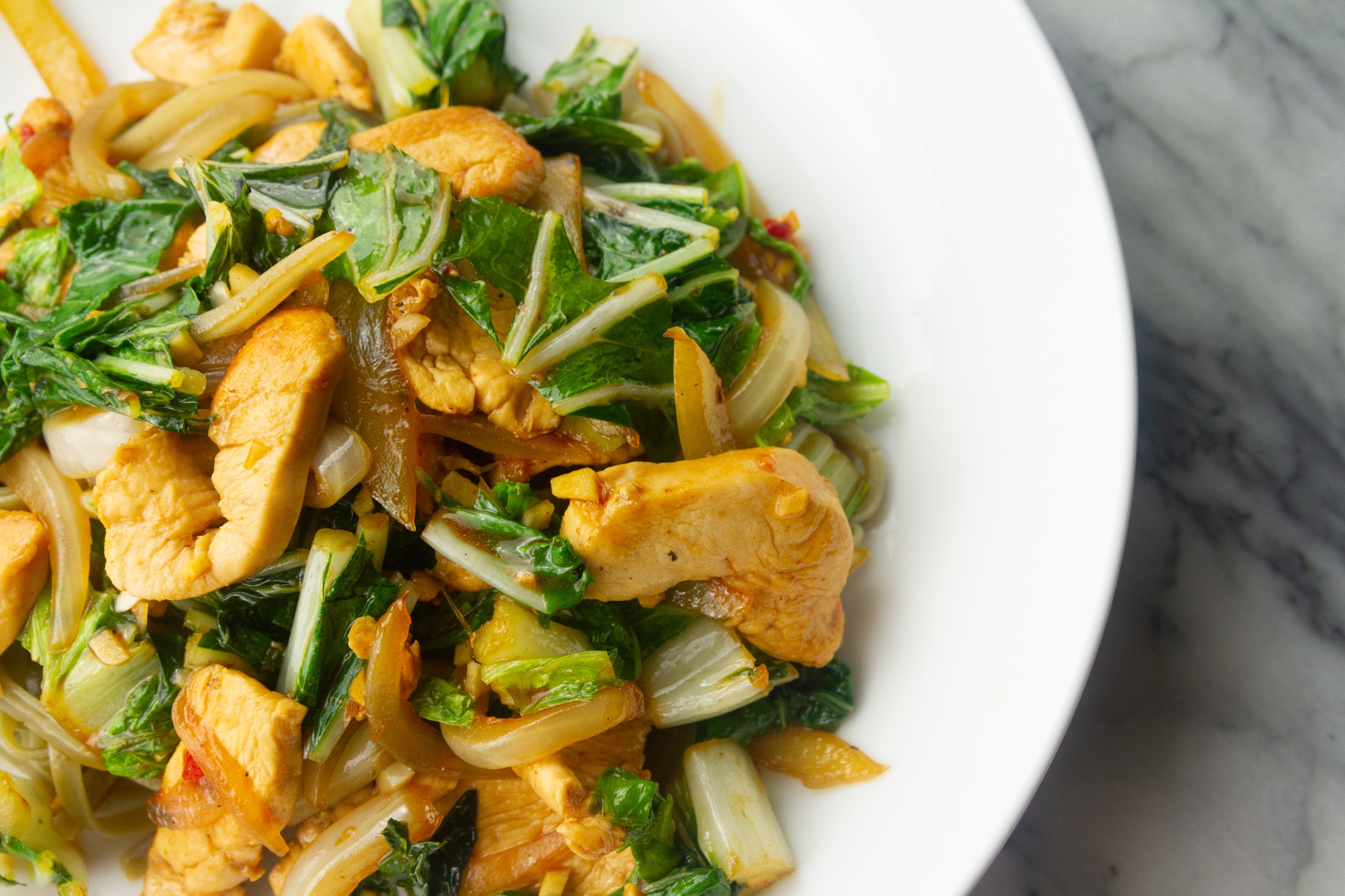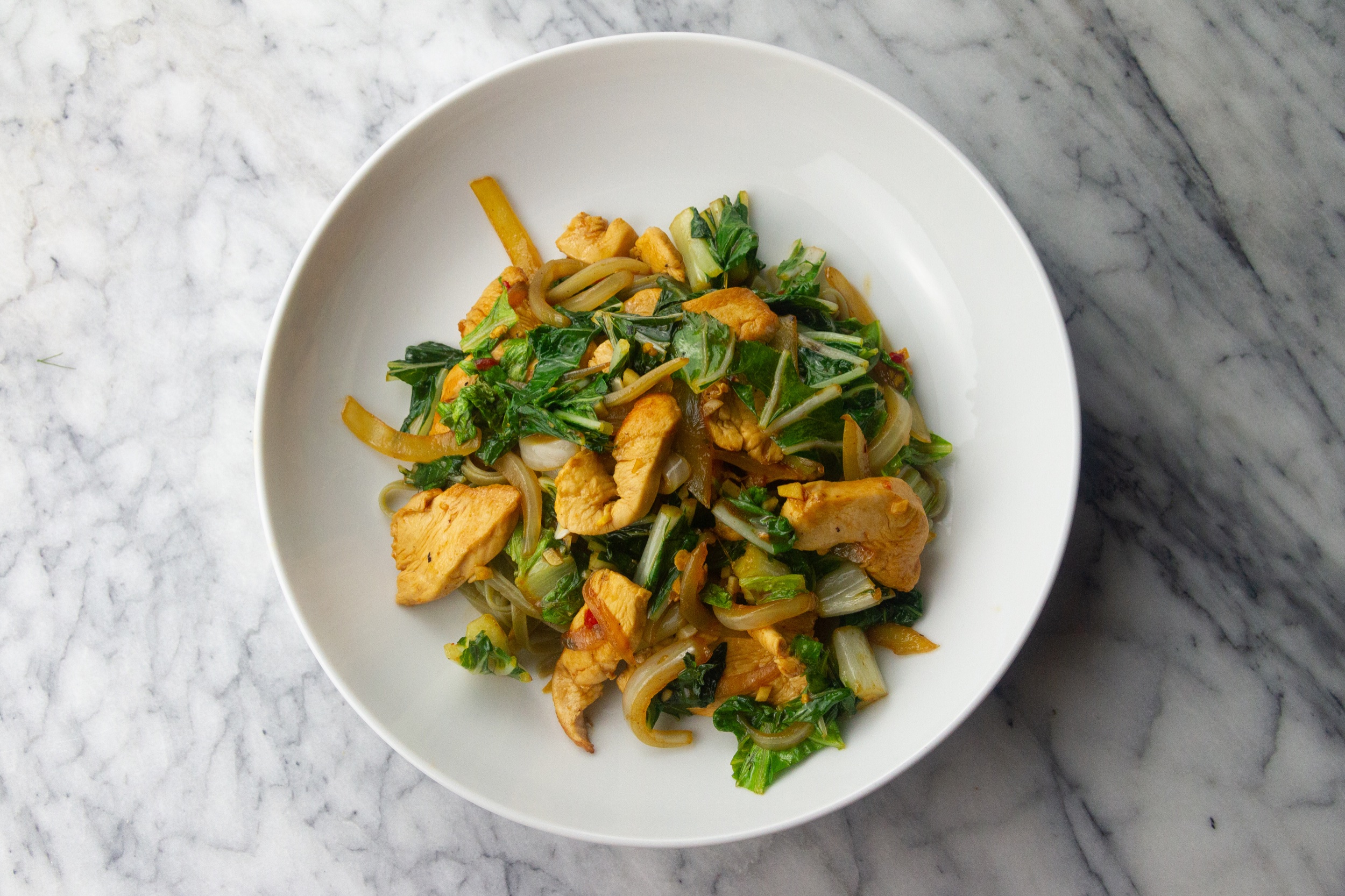 Italian Sausage-Stuffed Cherry Peppers
We had planned a much different meal, but then I spotted the cherry peppers while shopping and immediately craved this dish. With a filling of hot Italian sausage, minced mushrooms, and GF Italian breadcrumbs (we always buy Aleia's), these peppers turned out to be quite a dinner! Covered with shredded mozzarella before baking for about twenty minutes, the final product was browned and bubbly. Not to mention hot! Spicy peppers and spicy filling was right up our alley, but beware. Some of those cherry peppers really pack the heat! The leftovers were excellent, too.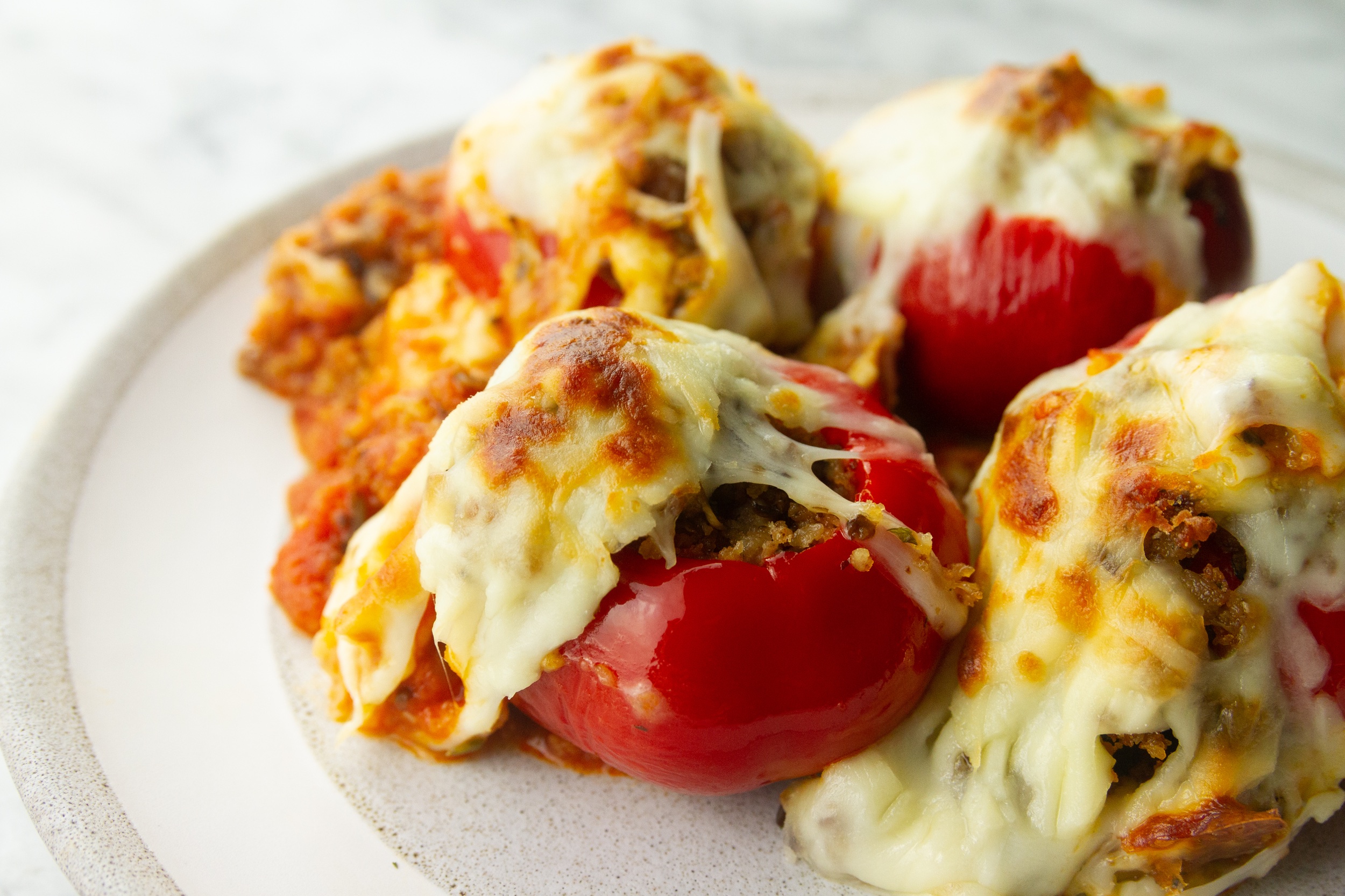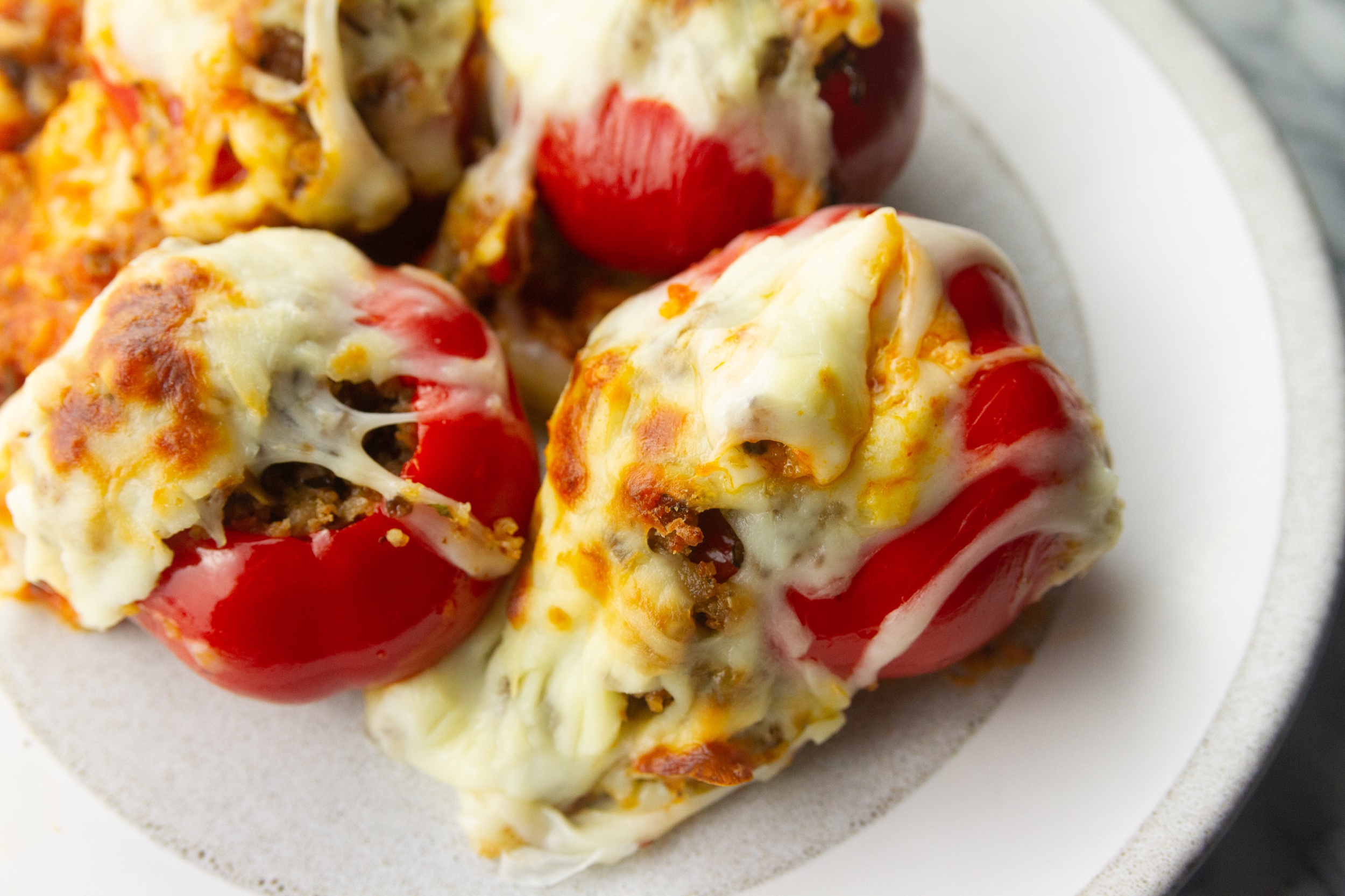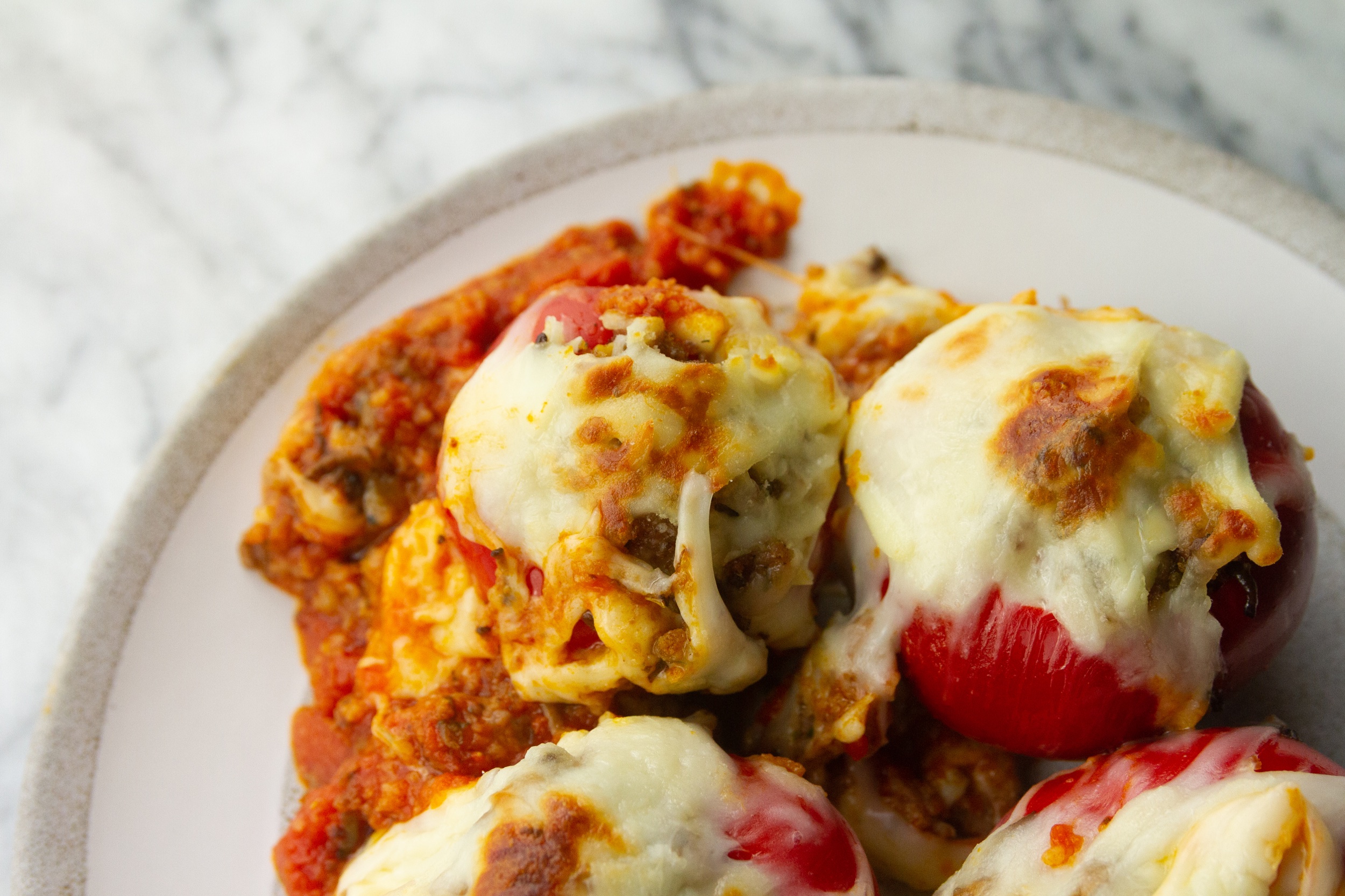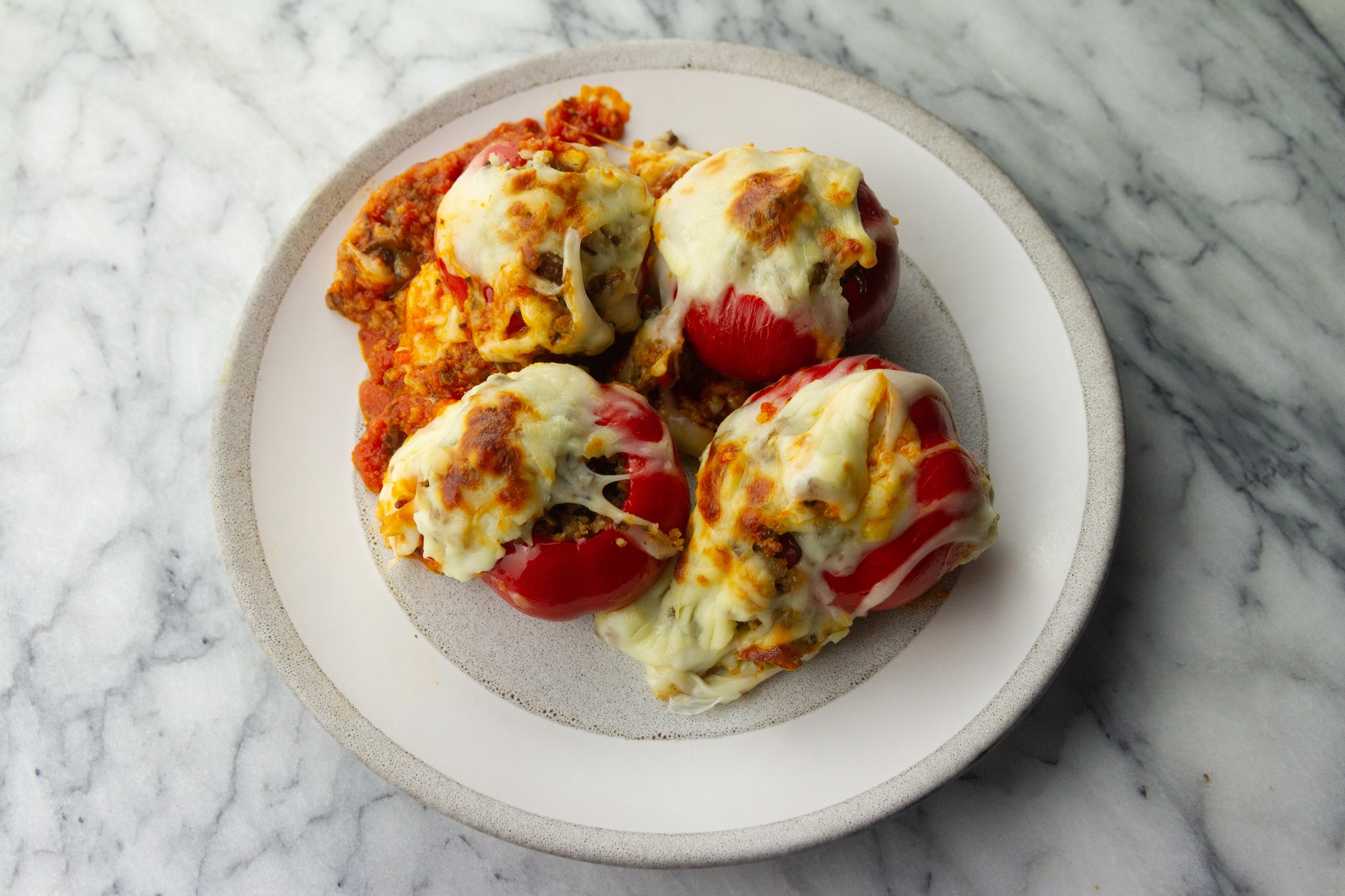 Pan-Fried Cod with Sautéed Beans
There is nothing quite like fried fish to turn a tired evening into an awesome one. After a busy day, a plate of pan-fried cod with a sautéed veggie really hits the spot. Sure, it's still a fairly healthy plate (it's no spaghetti and meatballs), but I did find this meal ridiculously satisfying and delicious. Use your favorite type of white fish here and coat it with GF panko or plain breadcrumbs before pan-frying in good quality olive oil. Pair it with a seasonal veggie, we opted for green beans with a lot of garlic, and you've got one heck of a great dinner that's on the table fast, which is my main requirement of awesome meals enjoyed after busy days.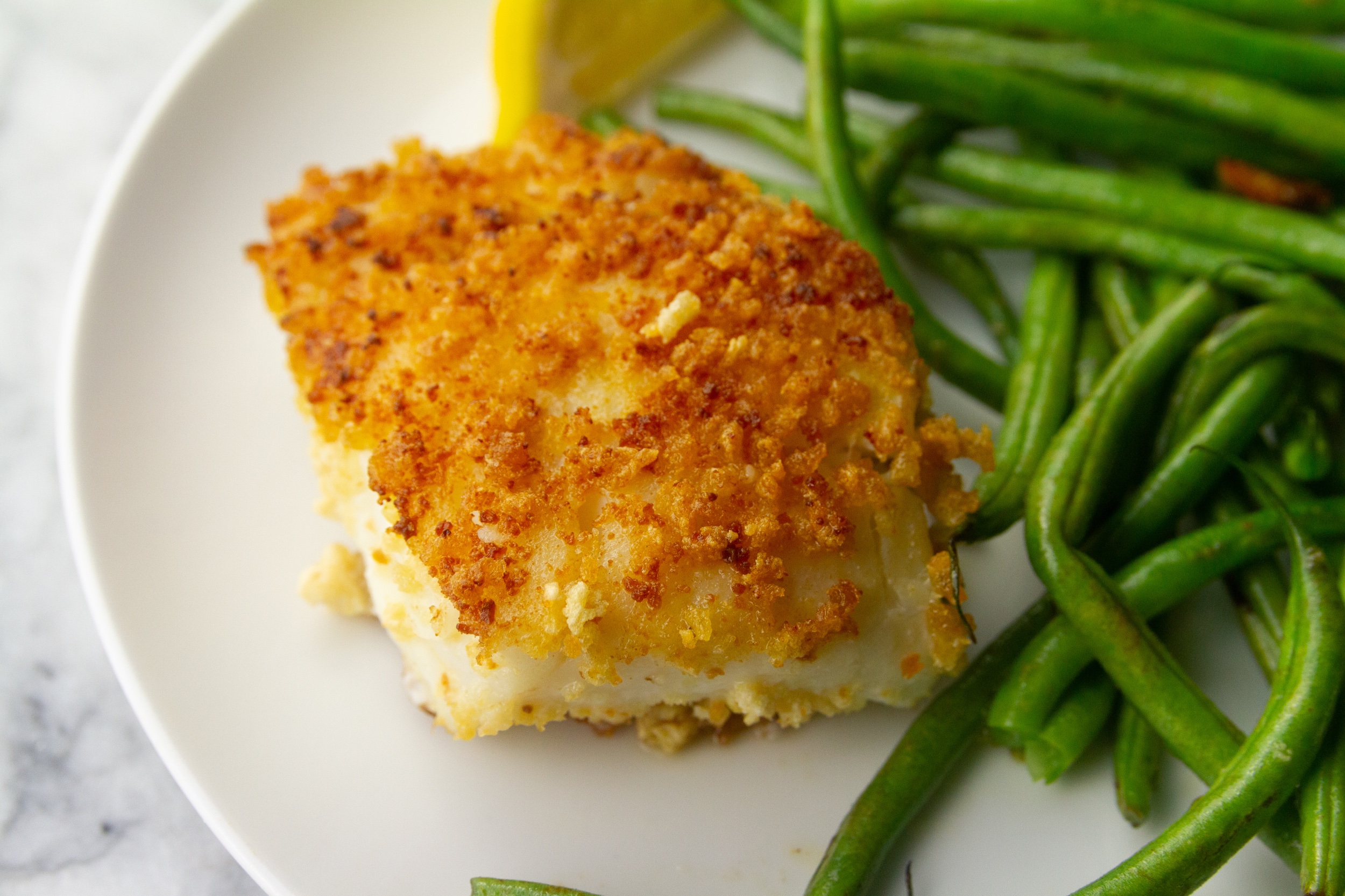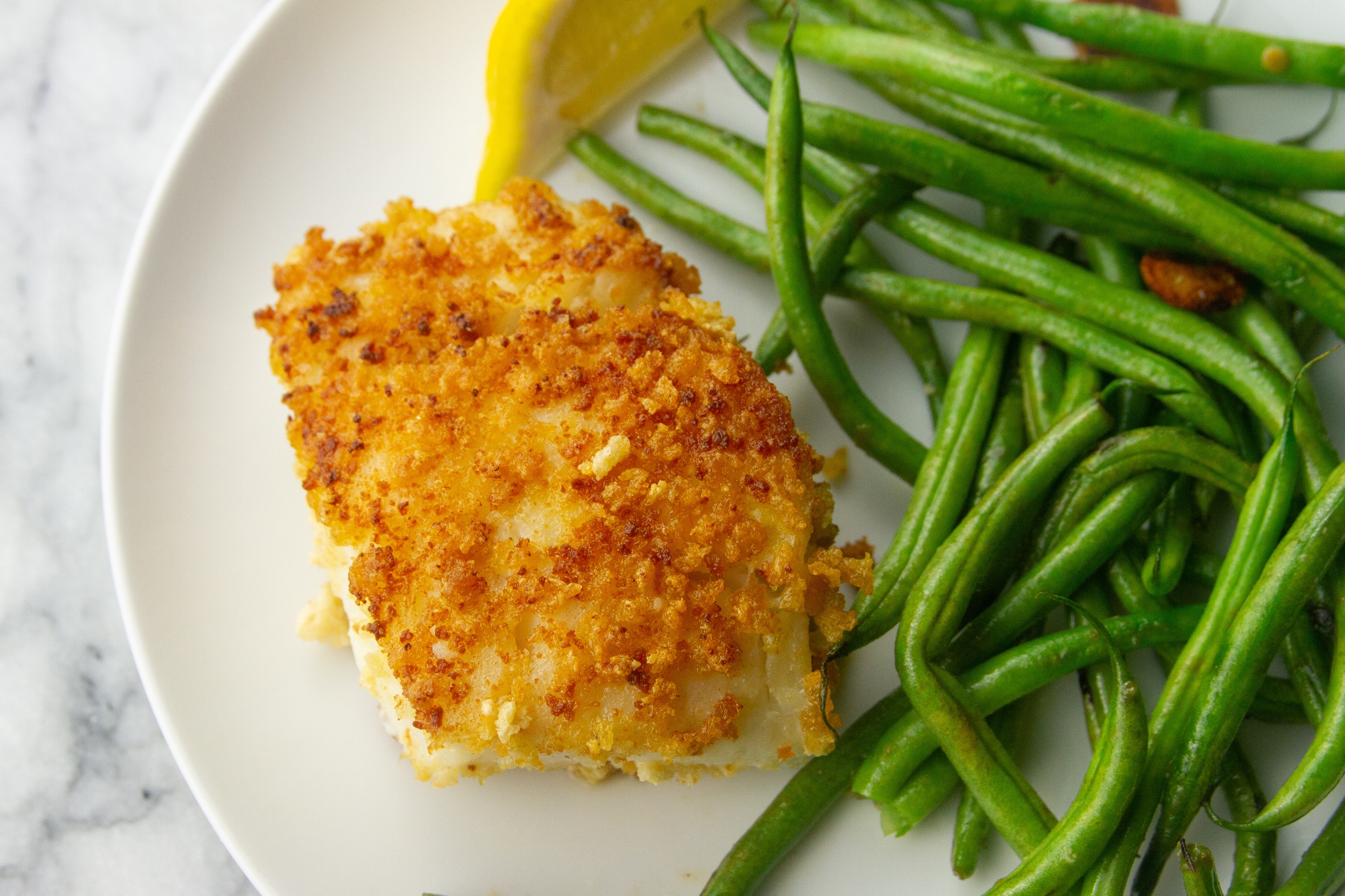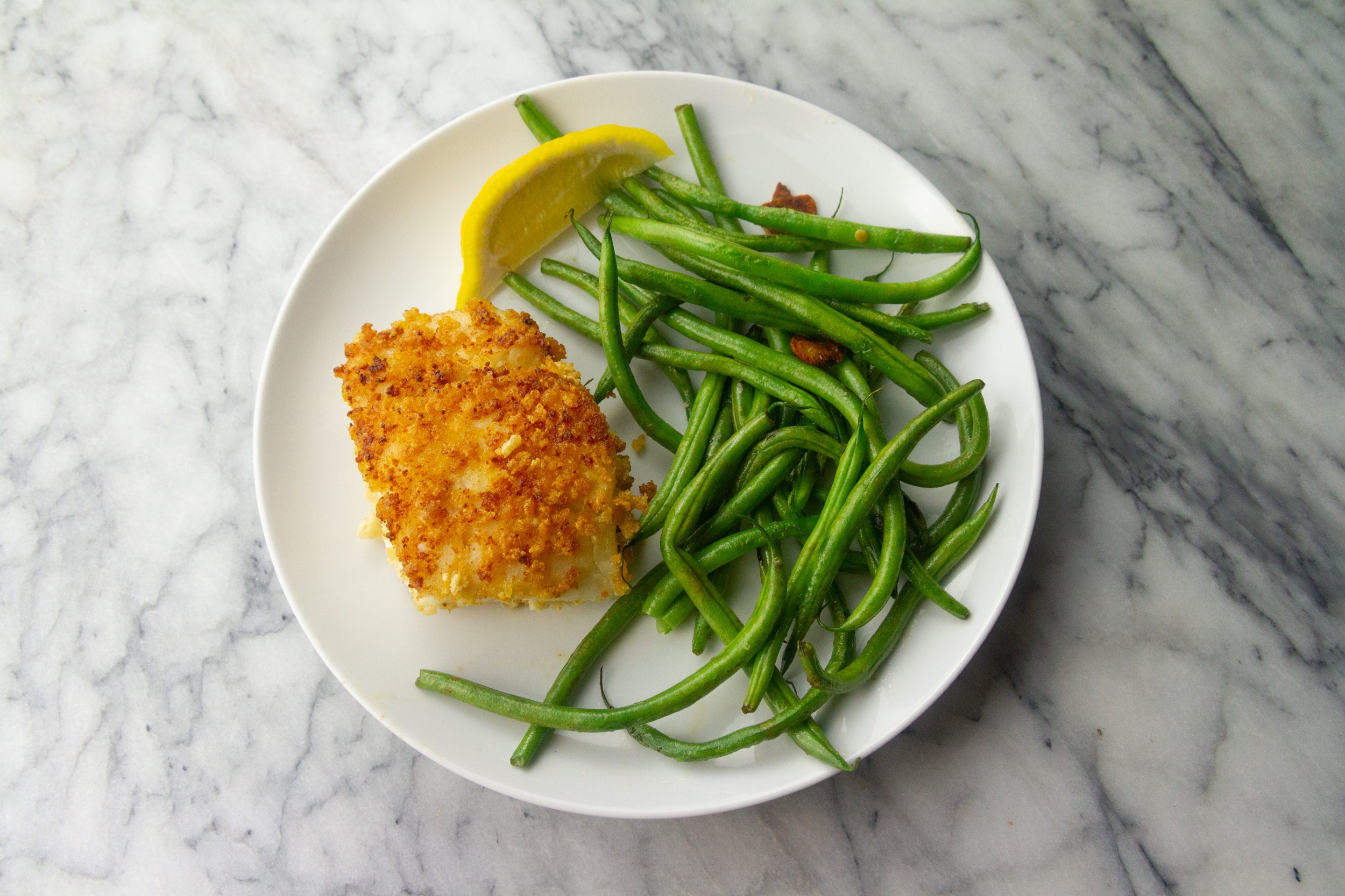 Pork Meatball Rice Bowls
For a naturally gluten free meal that packs more punch than many others, this plate really steals the show for a way-better-than-average weeknight dinner. The recipe is from basically which is part of Bon Appétit. My cooking skills, while fairly mid-level, really shine when meatballs are involved. I have an innate ability to make them all the exact same size without measuring and I truly enjoy making them. Meatballs! Who knew? And these Vietnamese-style ones with ground pork, scallions, ginger, and garlic are something else. I just love them. Serve with jasmine rice, quick-pickled carrots, and the associated garnish (chopped scallions, lime wedges) and you have got one delicious, bright, flavorful, and spicy (be careful!) dish. Yum!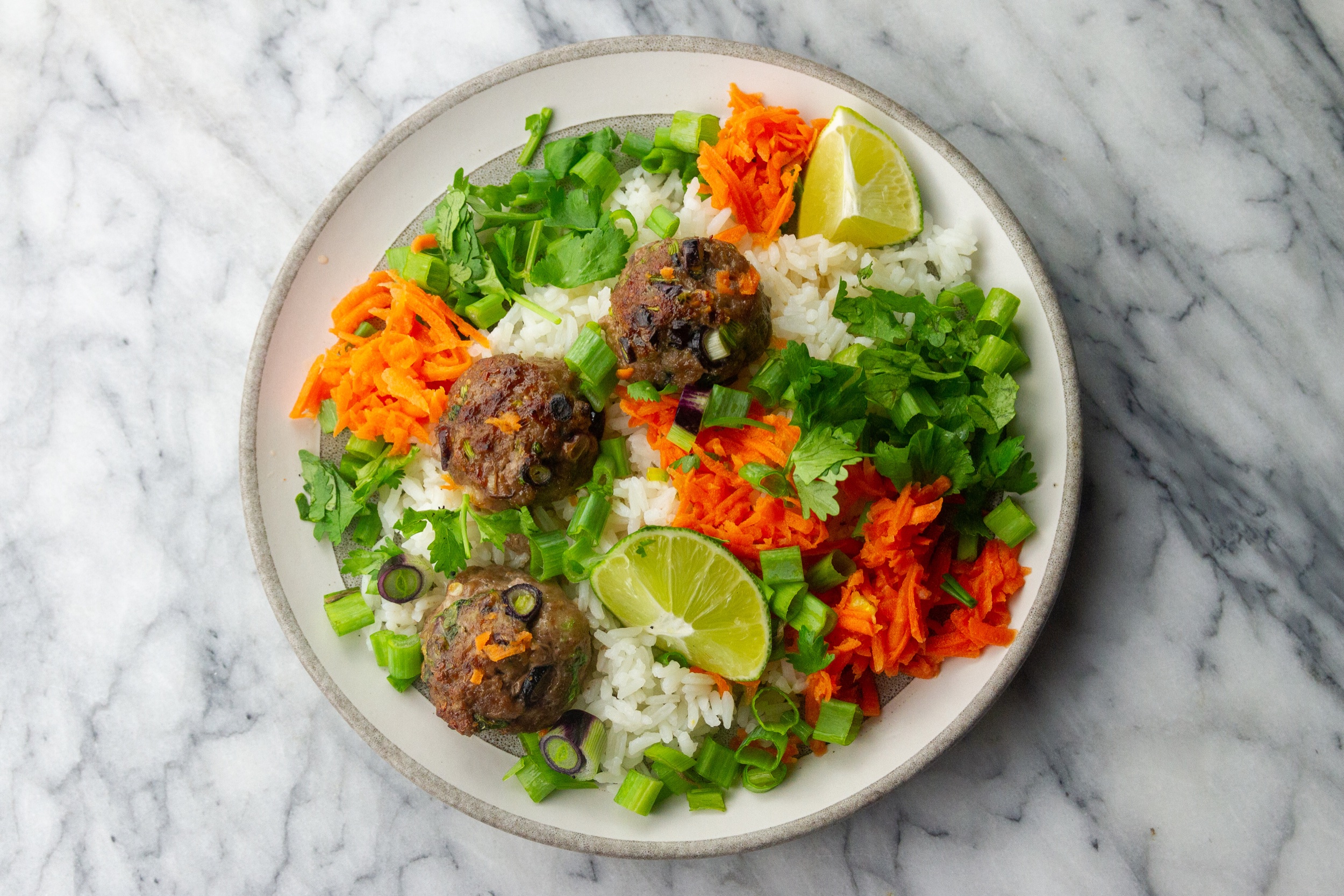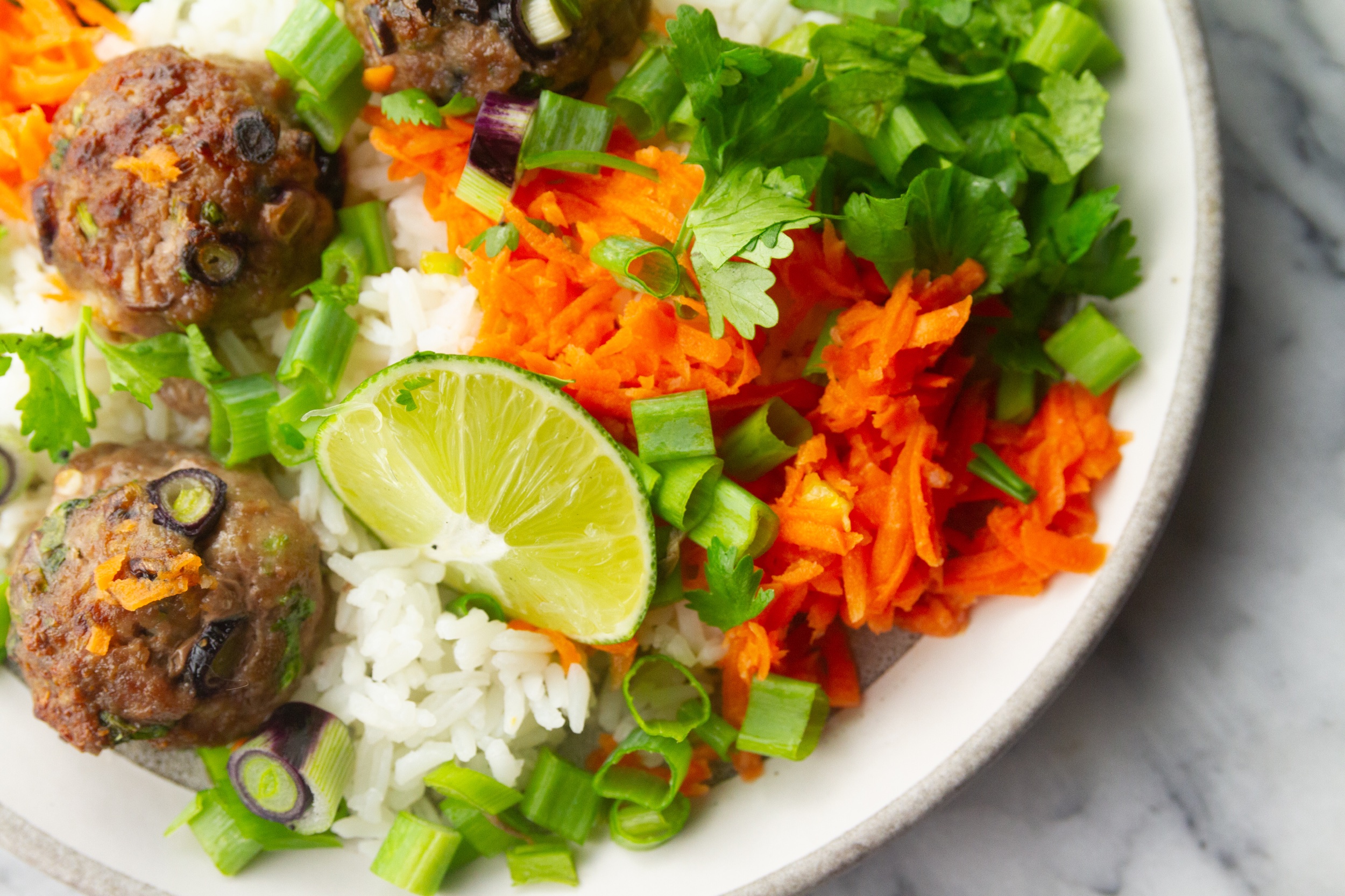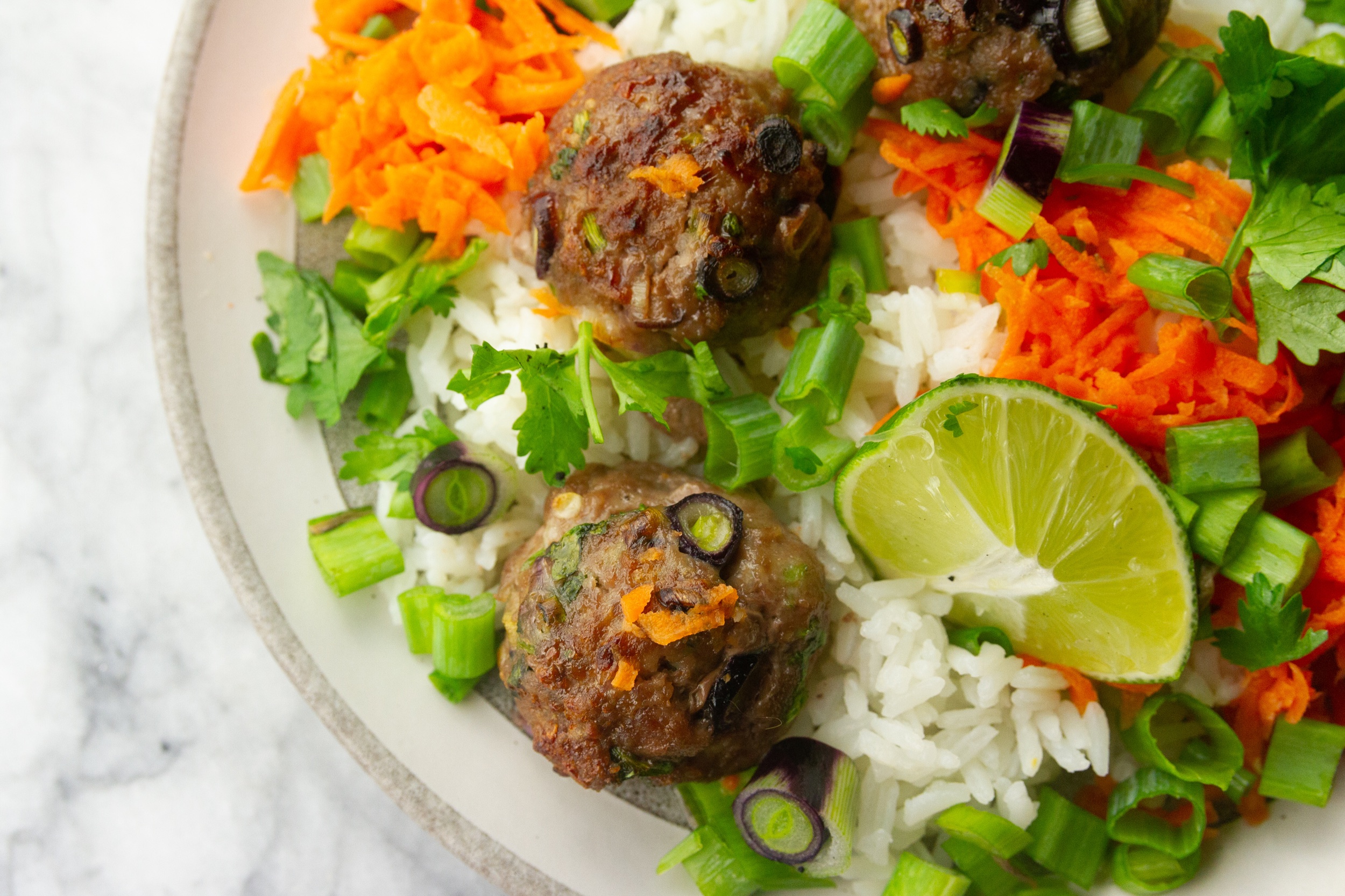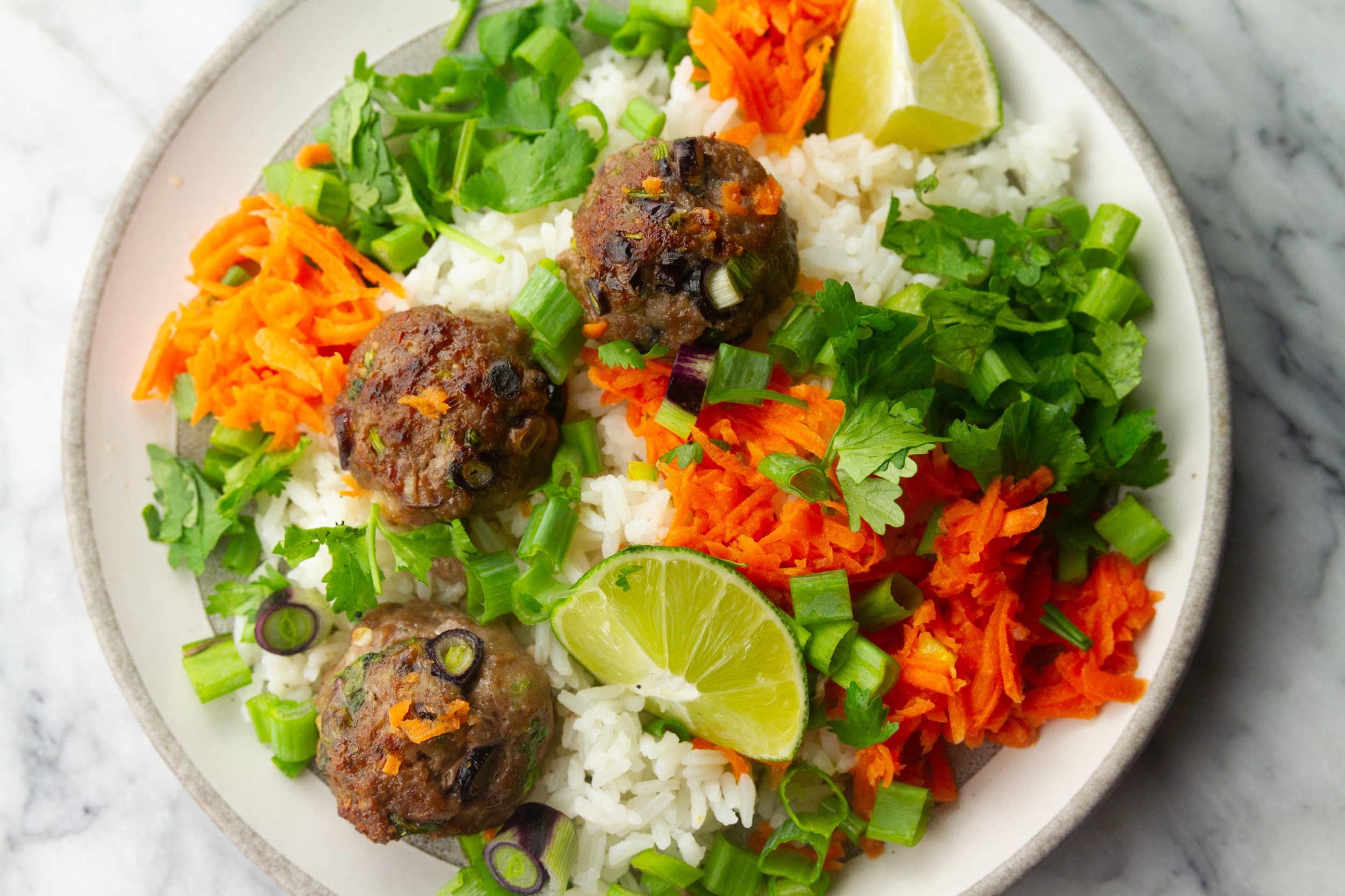 Wok-charred chicken and zucchini pasta with basil pestO
For a different way to pesto, try serving it alongside your favorite bowl of pasta, instead of mixing it all together, so that you can mix-and-match bites some covered in fresh basil pesto, others without. Also, cook your veggies and protein in a wok to get a slight "char" on everything - the flavors really pop! This late-summer bowl was delicious and hearty, but fairly healthy, which was great after a workout. Fresh zucchini and grape tomatoes, plus plenty of chicken, all tossed with the best GF pasta from Jovial Foods. We added homemade basil pesto because the season is dwindling, our basil plant abundant, and who doesn't love fresh pesto? It's the perfect final touch.