Say It With Stir-Fry. And other ways to make each weeknight dinner a winner.
While a meal plan can definitely help keep dinnertime organized, there are times amidst a busy week that even we who-make-lots-of-plans need to make a last-minute change. With a little re-organizing, and a smidge of a riff, this week's dinners were all awesome and ridiculously flavorful - even if we shoved salad to the side. ;) I mean, we made two kinds of stir-fry - that's always a win in my book. :)
All dinners are gluten free and most this week were dairy free. Which one will you add to your next meal plan?!
Recipe is linked through each dish's title unless otherwise noted.
Break out the buffalo sauce and get cooking with this fantastic, perfect-for-company dip. But wait - it's (mostly) healthy! Roasted cauliflower and hummus are mixed together with your favorite buffalo sauce then baked with a hearty amount of cheese on top. Before serving, add chopped tomatoes, avocado (or guacamole), cilantro, and a splash of red onion to not only make the dish even more delicious, but really wow your guests. Who could resist this dish?! Beautiful, pretty healthy, and perfect for the fall football (or awards) season. 😎
PS: Make it without a crowd and live on the leftovers for days…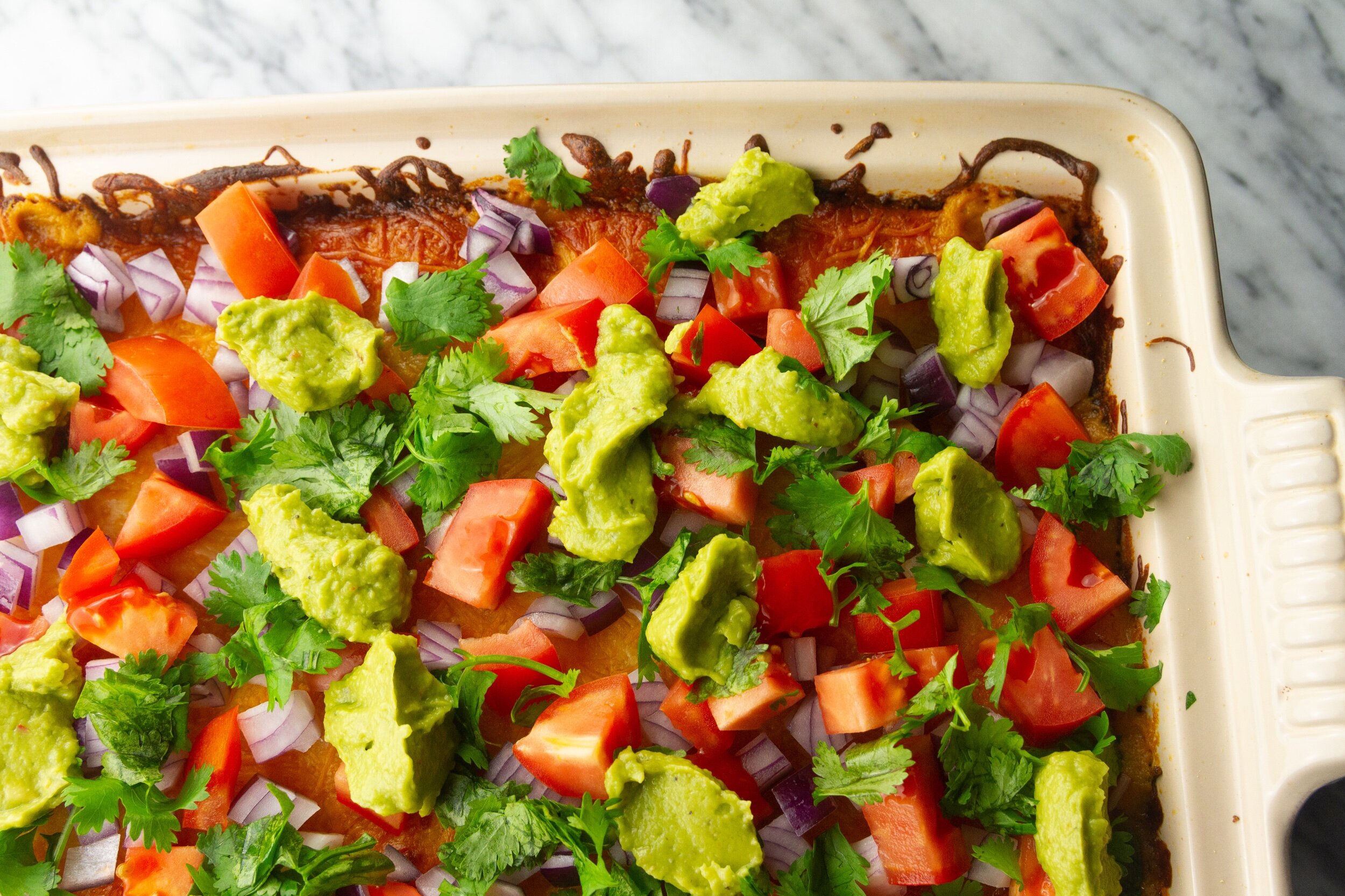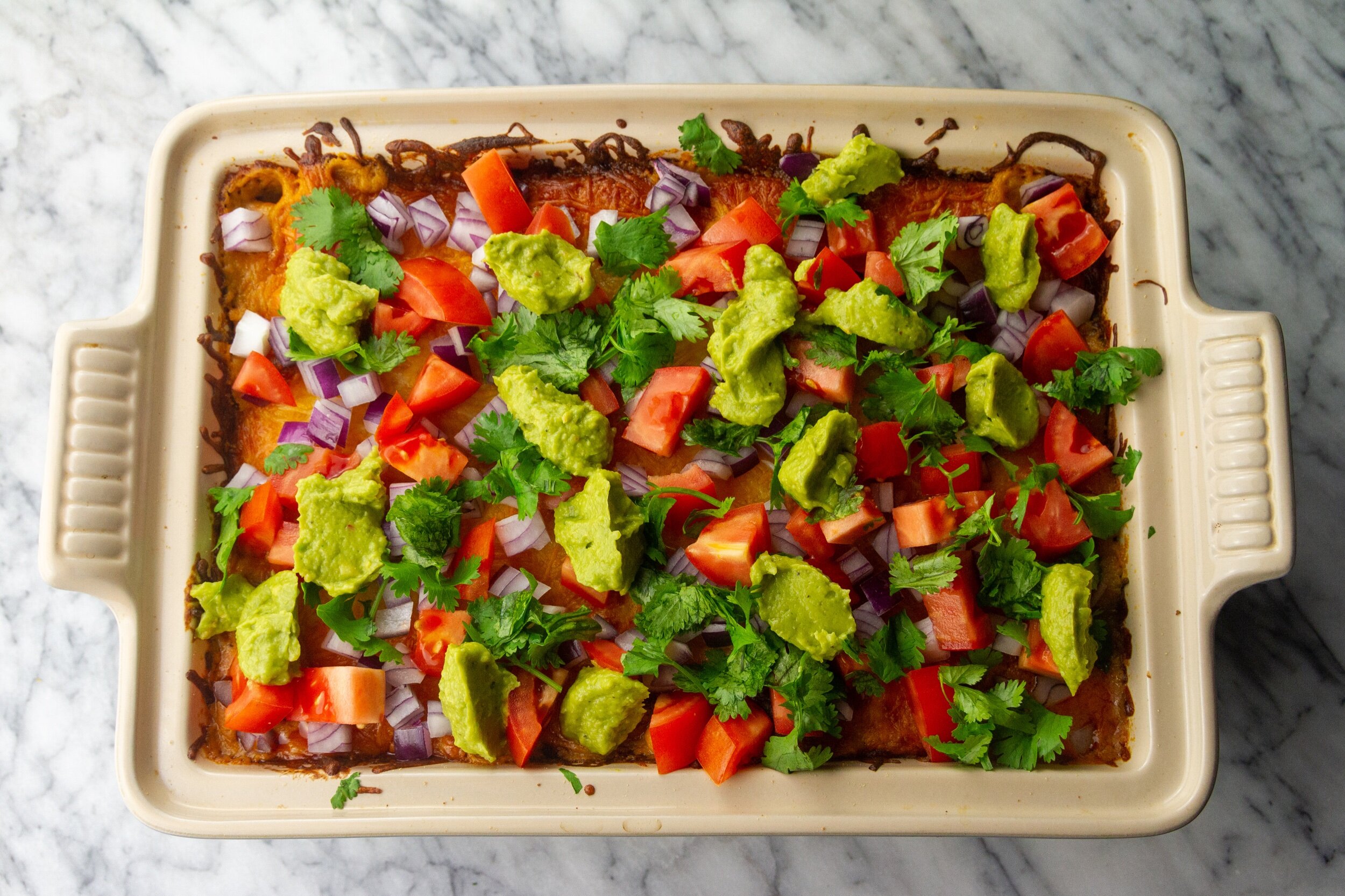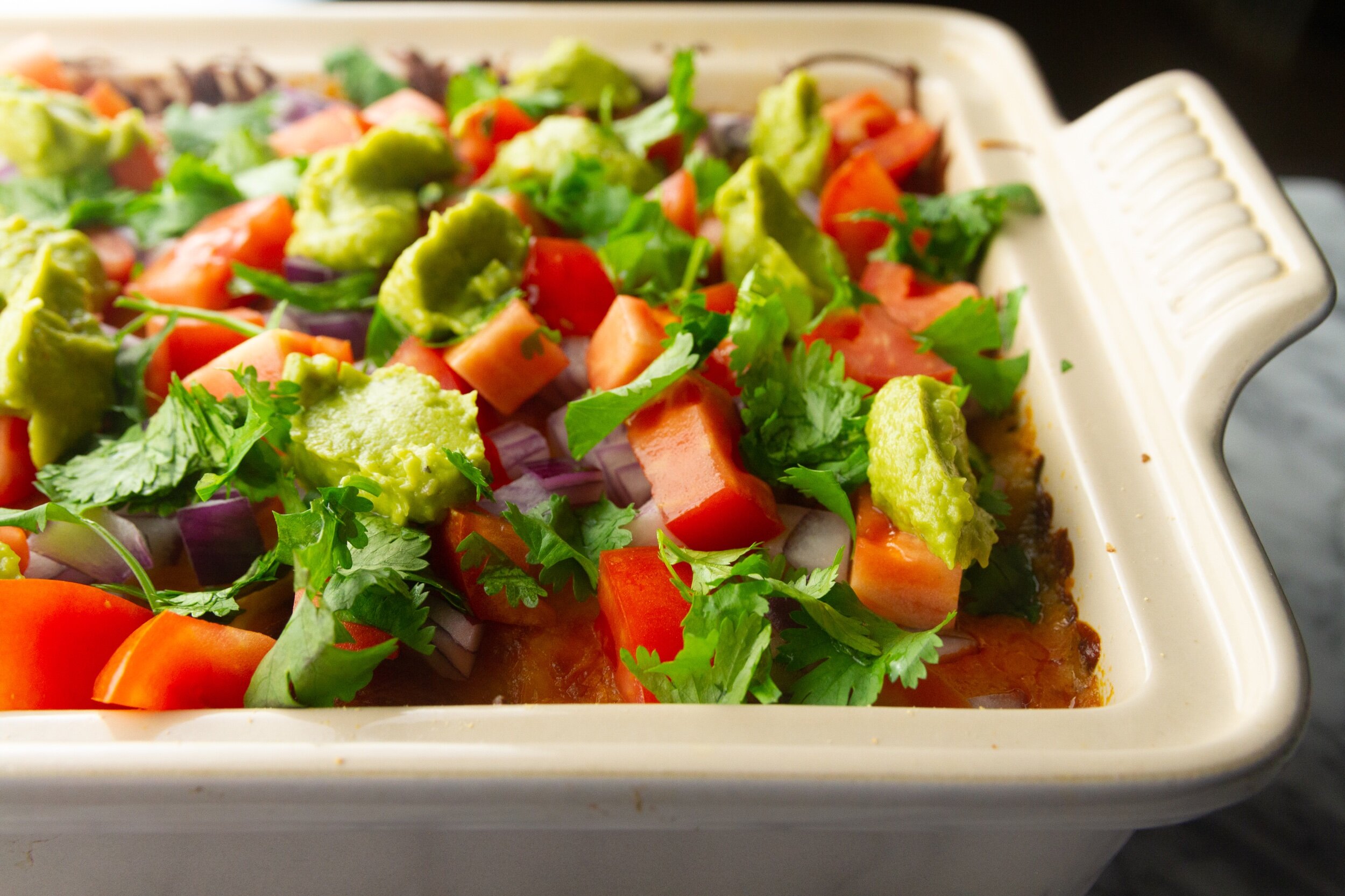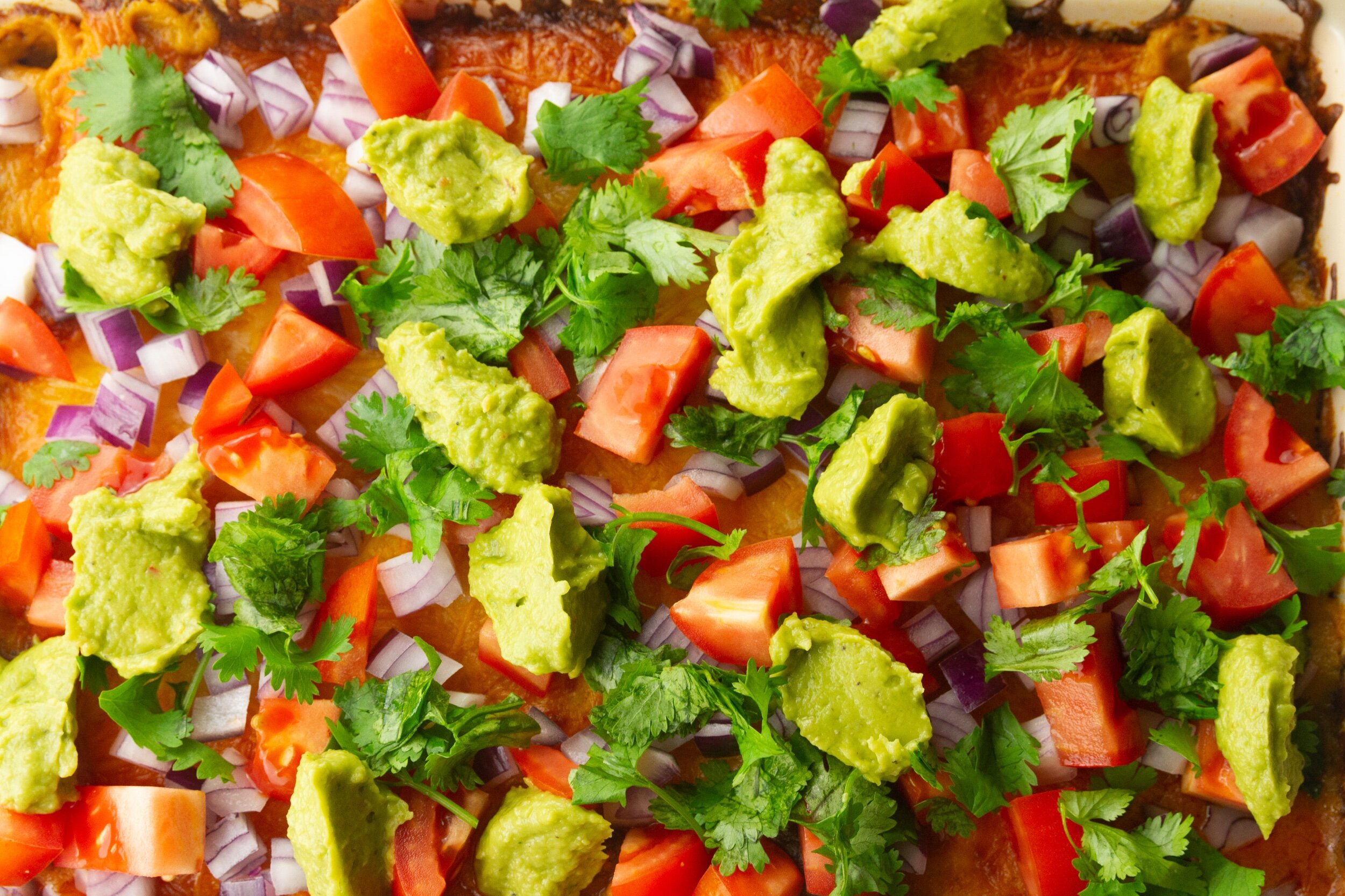 For when you're feeling like fish, but with a comfy fall twist. Poached cod is a meal I came to love this summer and this new version with a tomato curry is perfect for the change of seasons. Not only is it easy to make and quite healthy, it is so eye-catching on the plate that it would be awesome for a small dinner party (impress your friends!).
The curry sauce is too good, which means I may recommend doubling it all so everyone at the table gets their fair share. ;)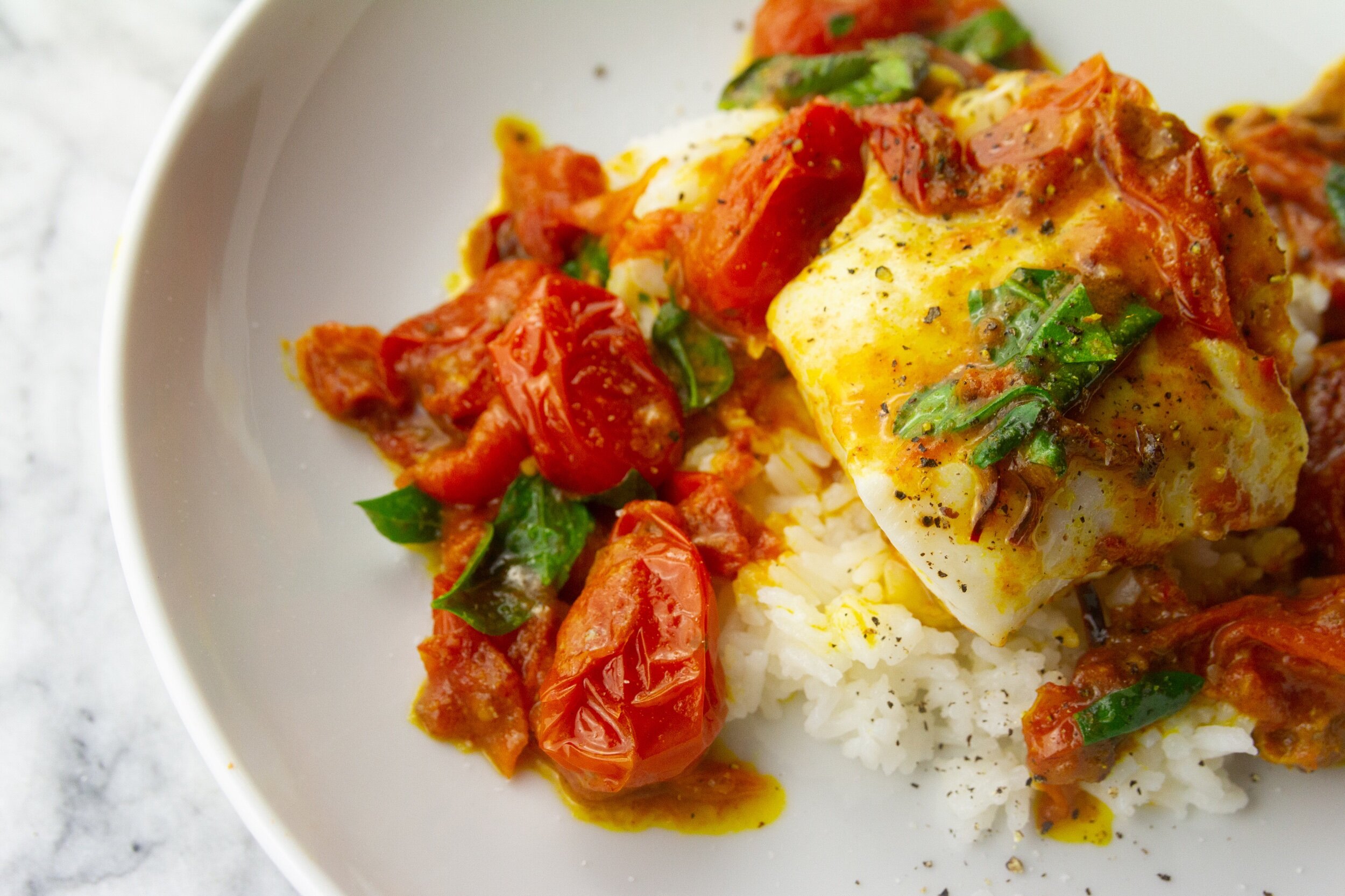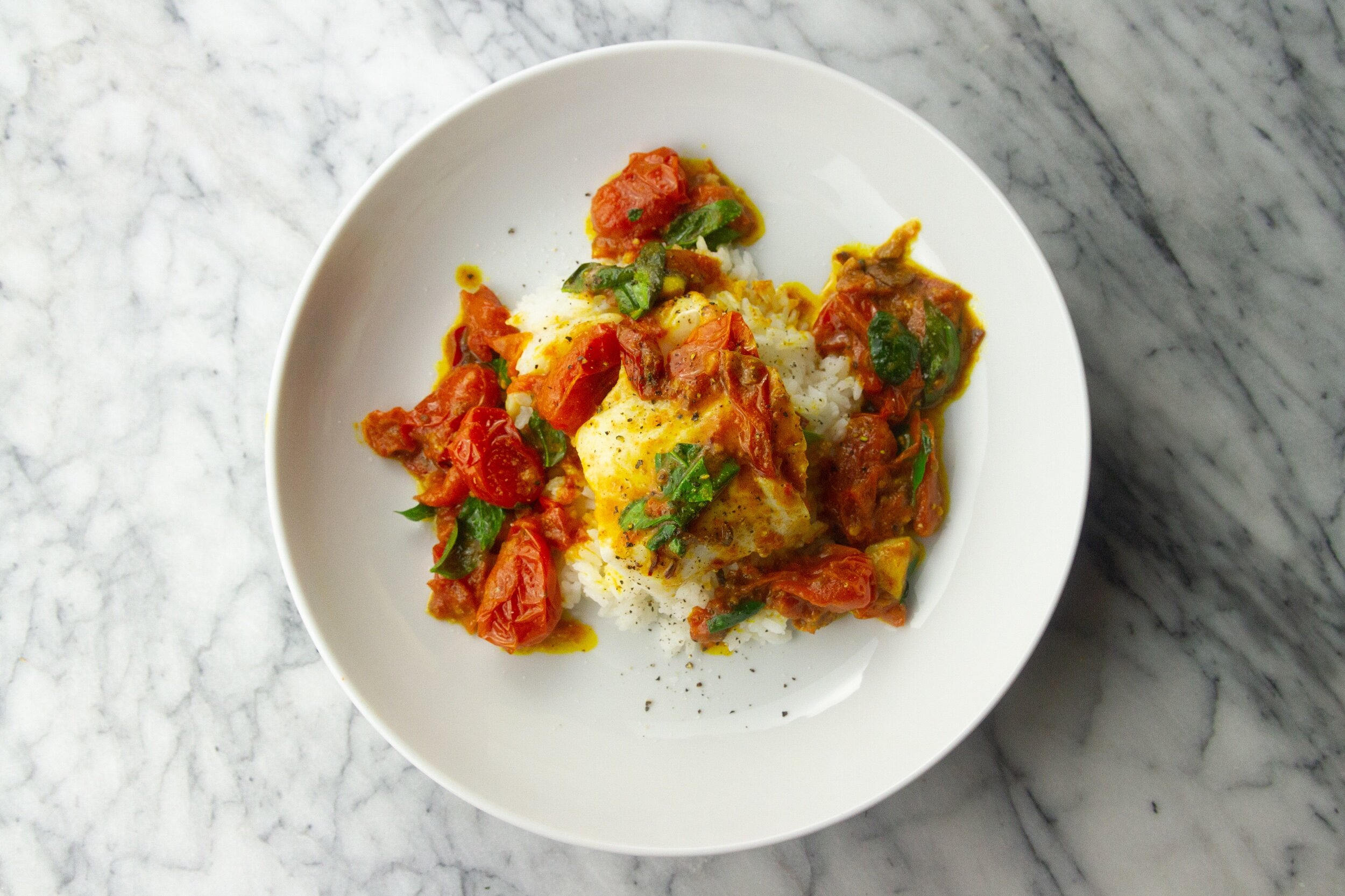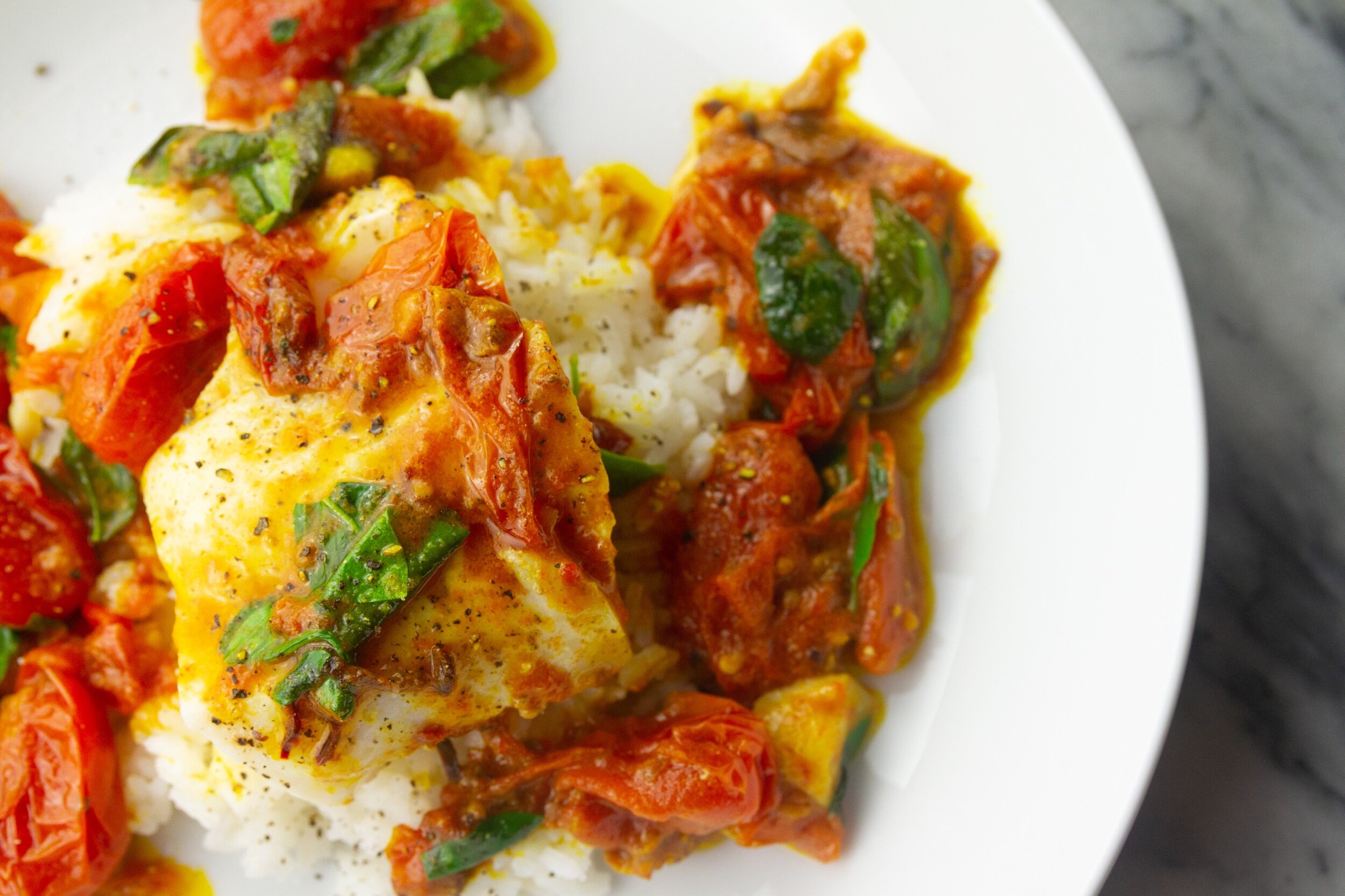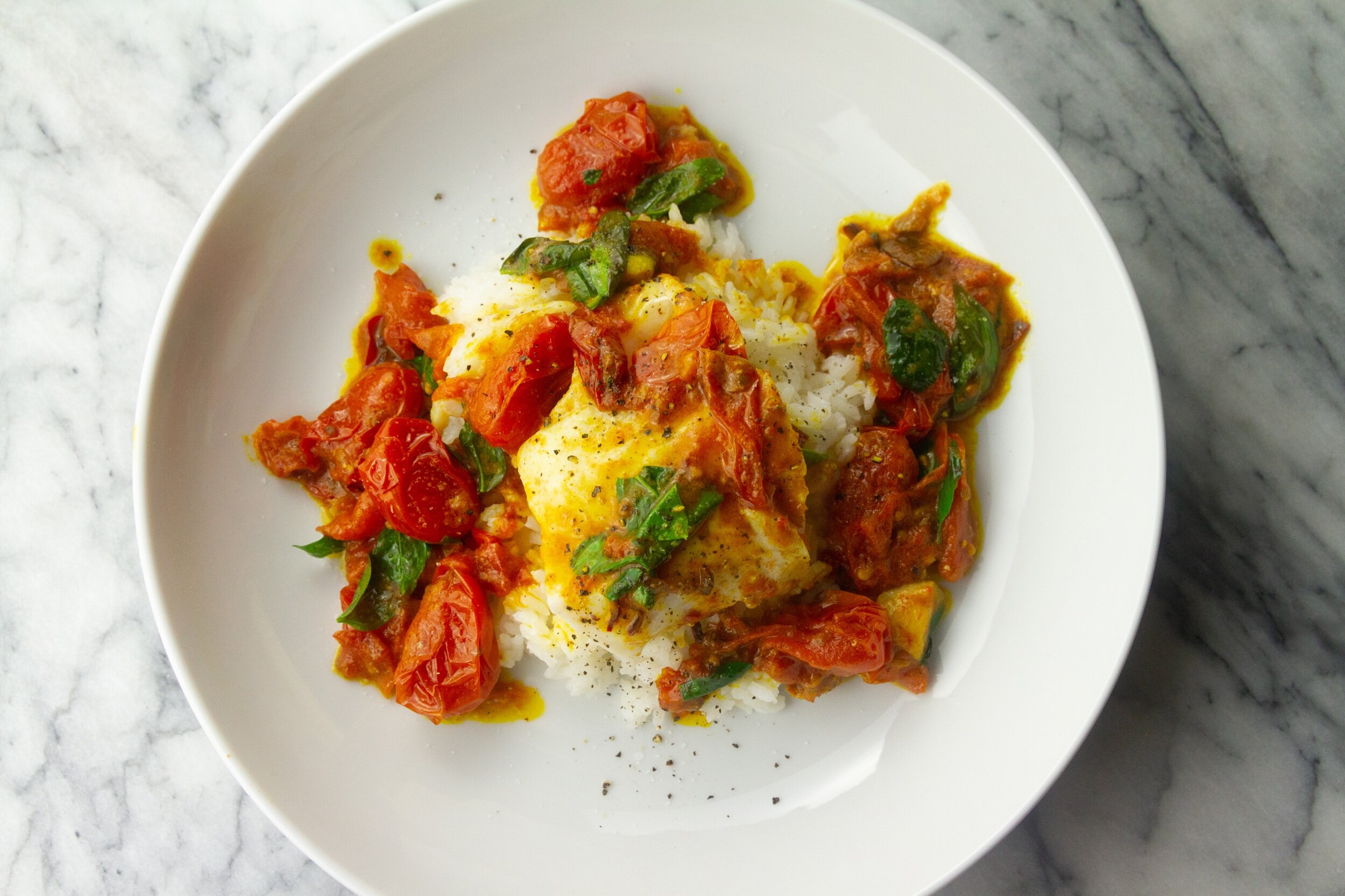 Weeknight comfort food at its finest. We've made this dinner a few times and every time I sink my teeth into one of the scrumptious GF tortillas (we use grain-free ones by Siete Foods) filled with spicy, salty sausage, mushrooms, and cabbage, I almost fall off of my chair. This is such a simple dish but the flavors are literally ones I crave all of the time. It's a spicy/salty/sweet combo that's just fantastic.
If you're not in the mood, skip the tortillas and fill a bowl with the goods and dig in. I have a feeling it would be equally amazing. Drizzle sriracha on top for an extra kick. ;)
PS: you could make this vegetarian by using extra mushrooms instead of the sausage, or use tofu for the protein. It's an easily adaptable dinner!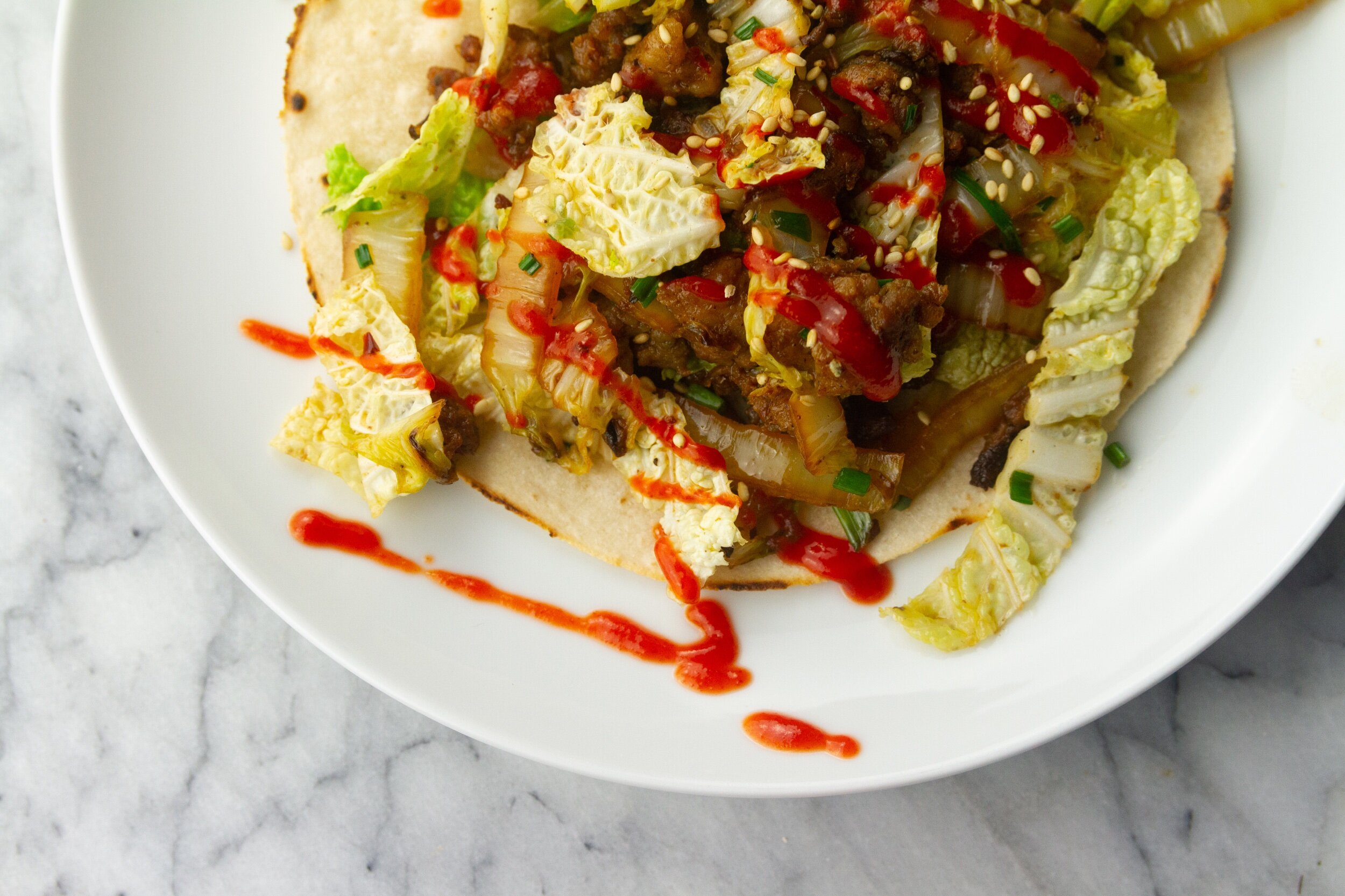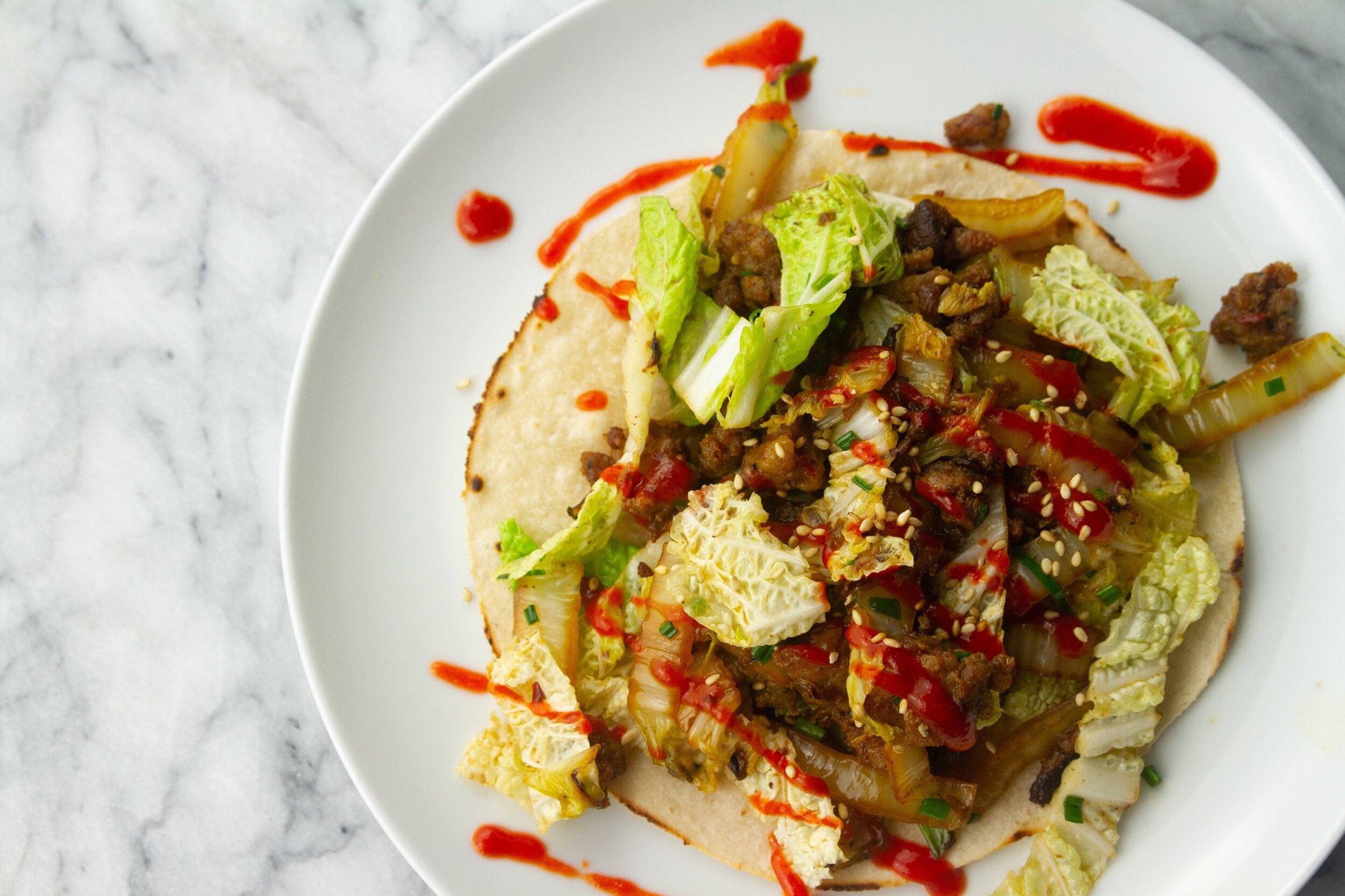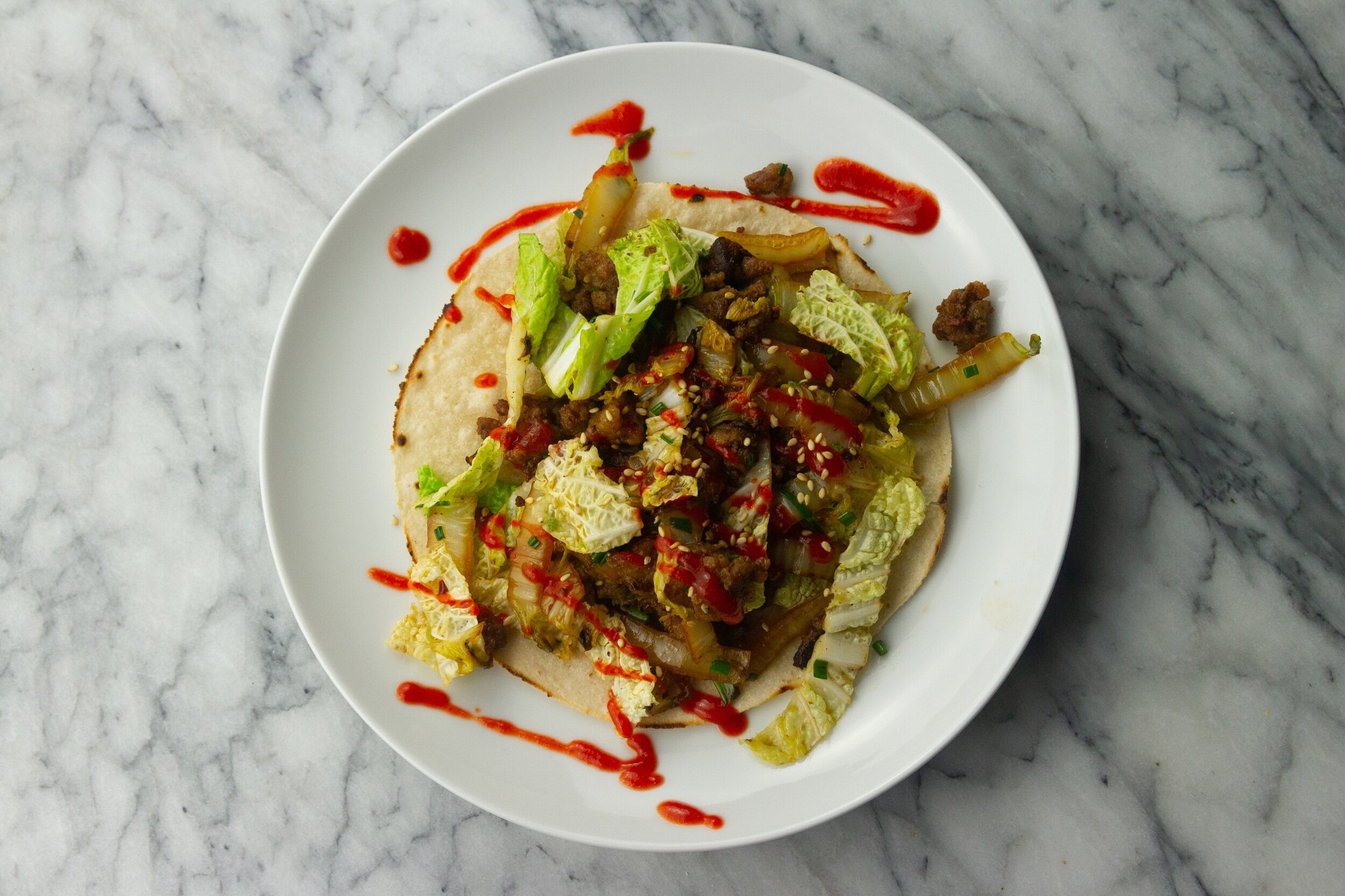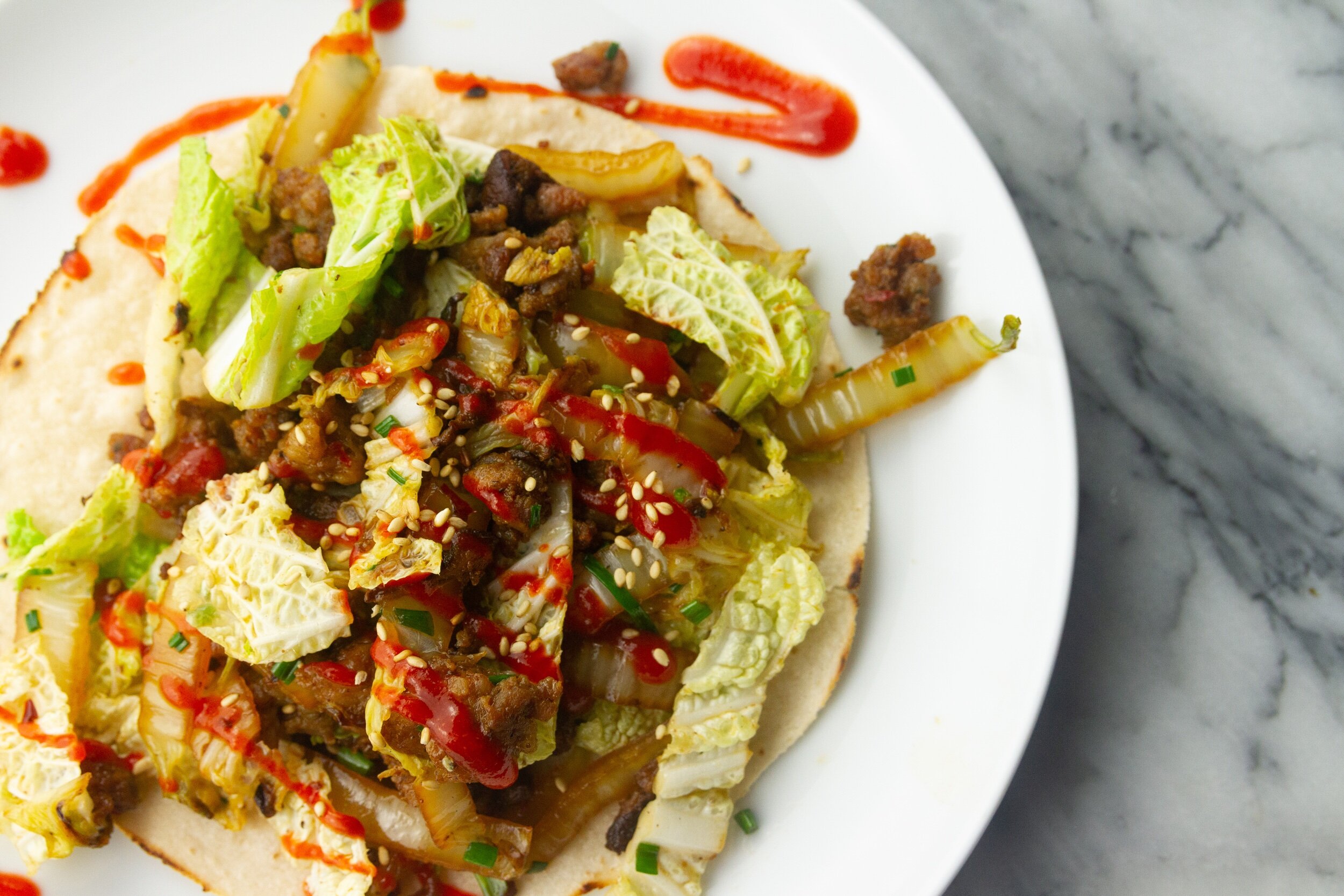 The fastest stir-fry in all the land. The recipe advertises this dish as "ten minute" and they weren't kidding! Chilies and ground chicken cook quickly together in the wok, then you add heaps of basil, and all of a sudden.. you're done! We have made a version of this dish previously using sliced chicken which is equally awesome, but I do think this one with ground meat is even faster to prepare.
Meals like these are ones I'd eat any day of the week for lunch or dinner; who am I kidding? I'd happily have a bowl in the morning, too. I just love it. Thai food is perfectly acceptable any time of day if you ask me. ;)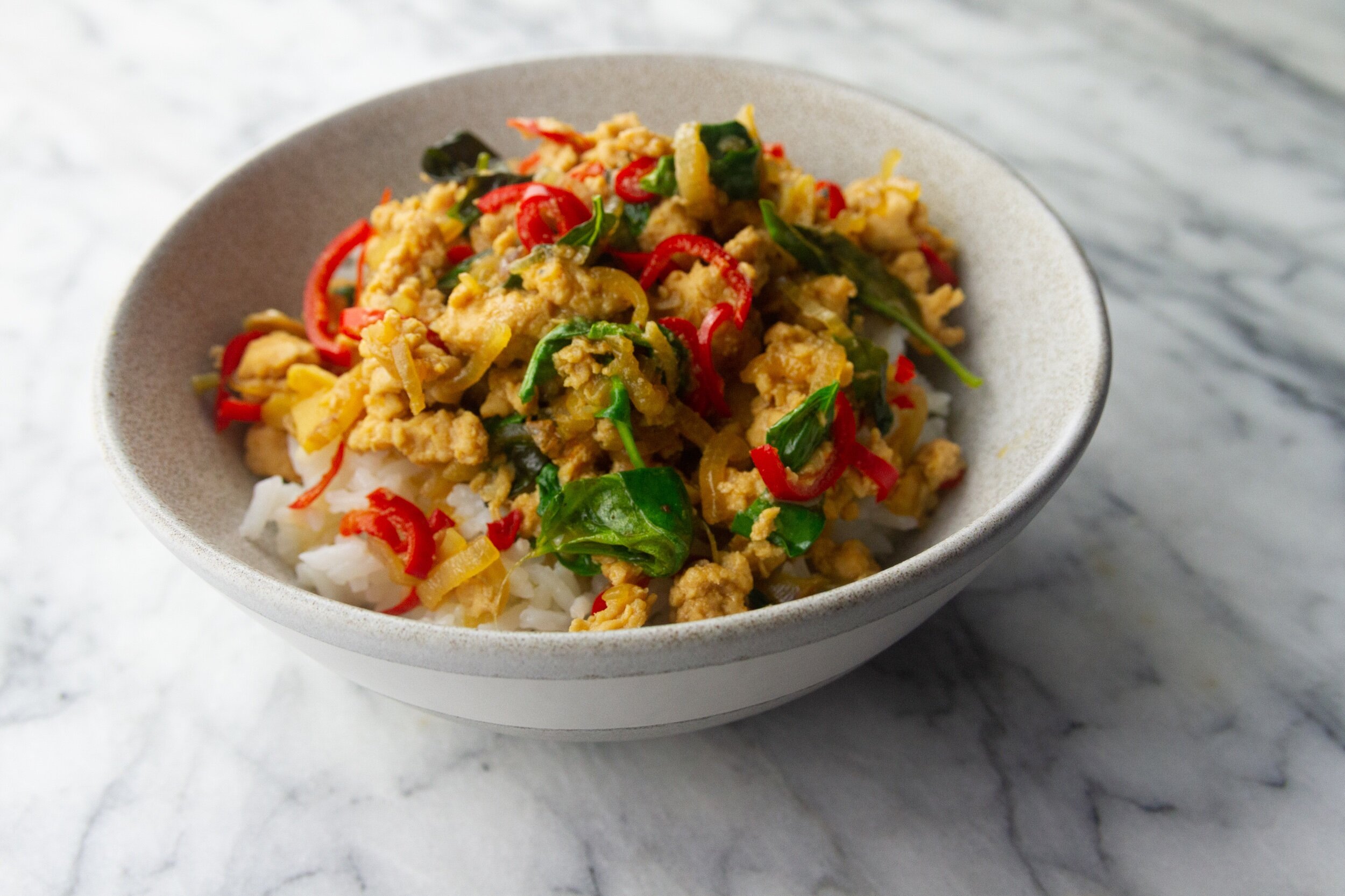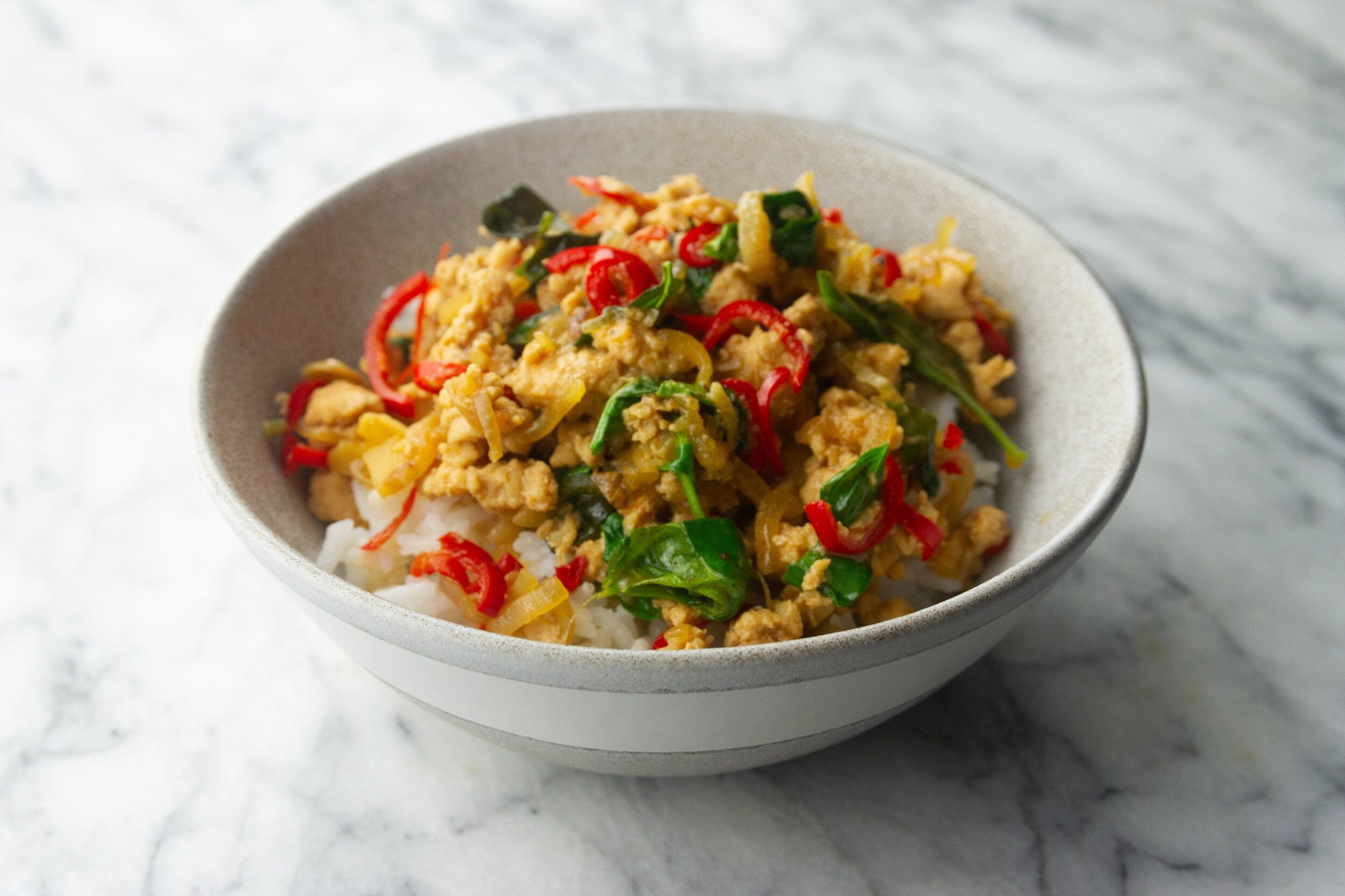 Chicken Shawarma Wraps with Tzatziki
Recipe: a bit from the Cook90 cookbook and a little improvisation. It was that kind of night!
We had scheduled salad with very similar ingredients, but I could barely muster excitement for a bowl of greens by the end of the week. Sometimes I love them and sometimes I just need to pass in favor of a favorite flavor. These shawarma-spiced chicken wraps are so delicious and perfect after a long day.
While the chicken bakes, prep the other items and get the Tzatziki chilling in the fridge. By the time the chicken is ready (30 minutes in the oven), all you need to do is heat a GF tortilla and make the plate!
Of course, mine was overflowing and I could barely make it into a wrap, but oh well! That's the joy of dinners like these; they're very hands-on and if they make a mess, then so be it. Dinnertime needs to be at least a little (or a lot) fun, right?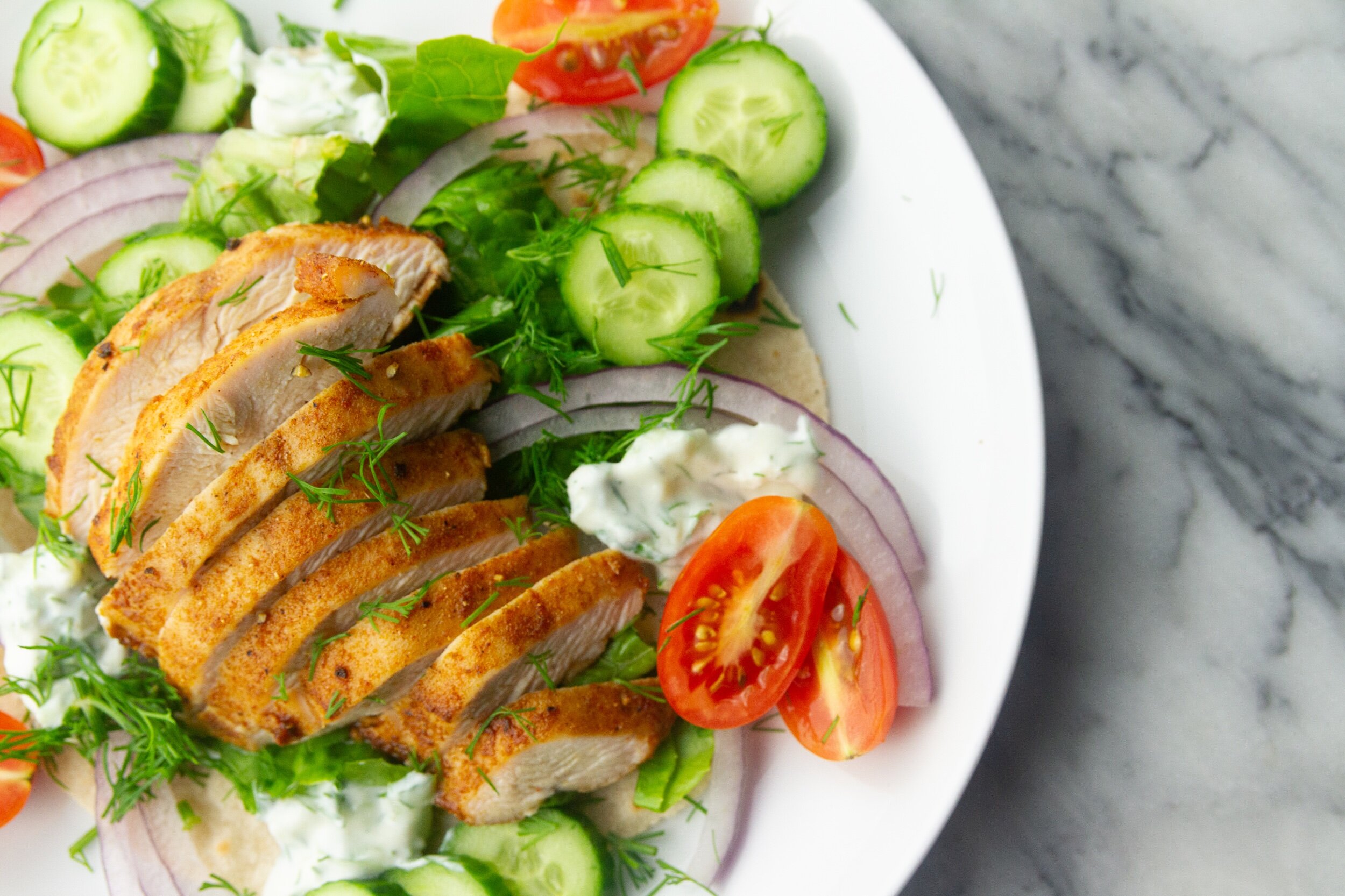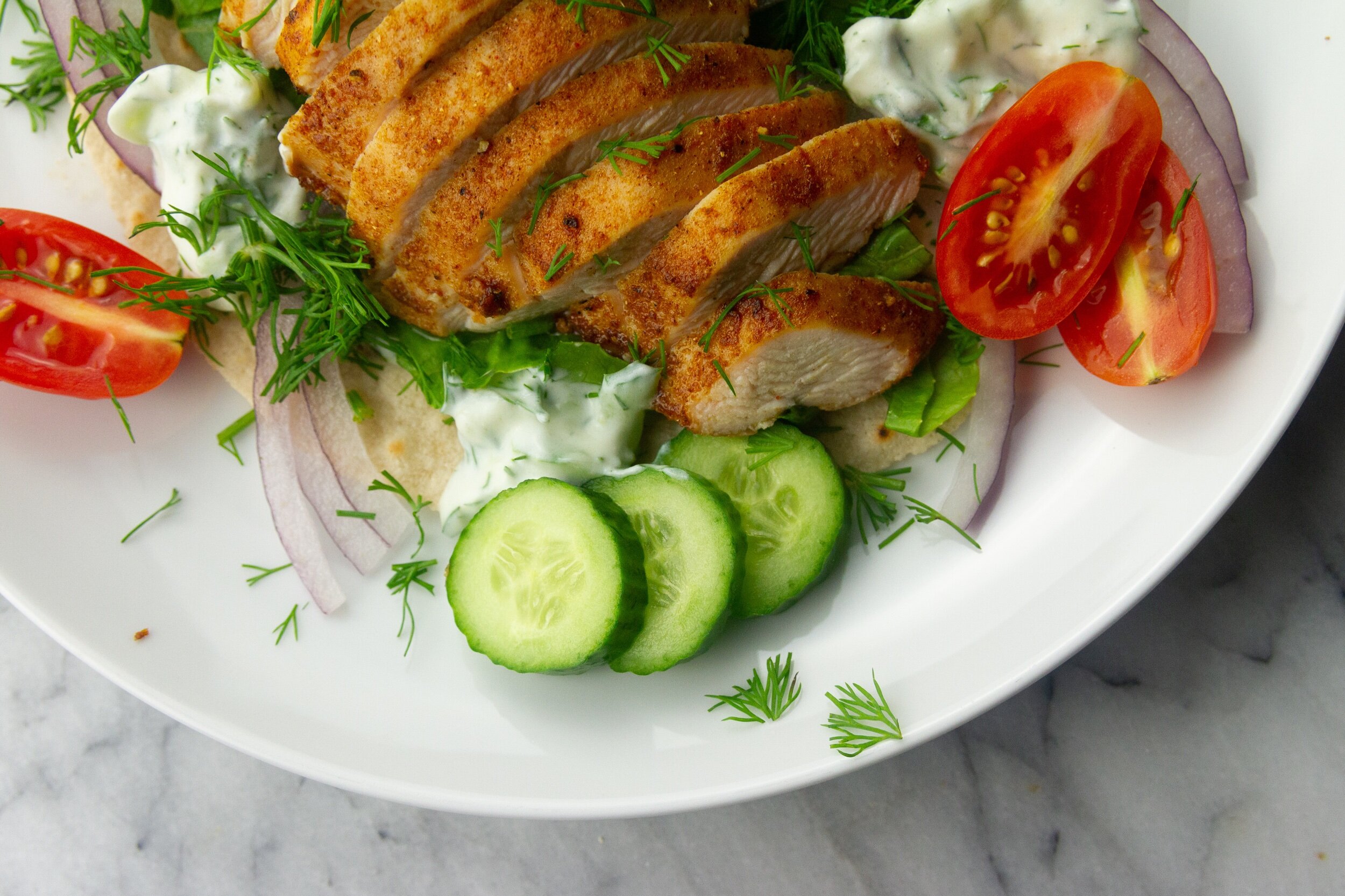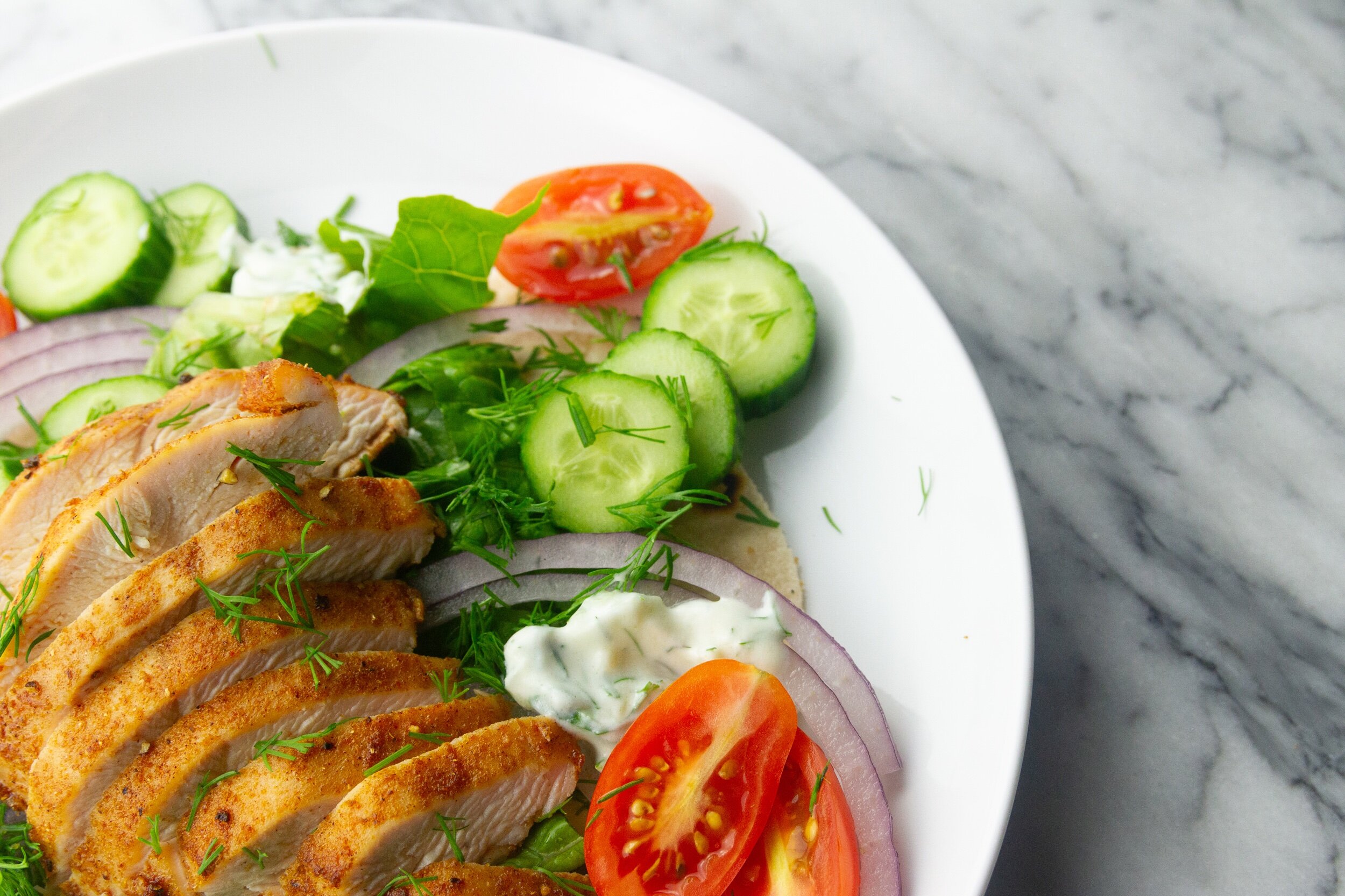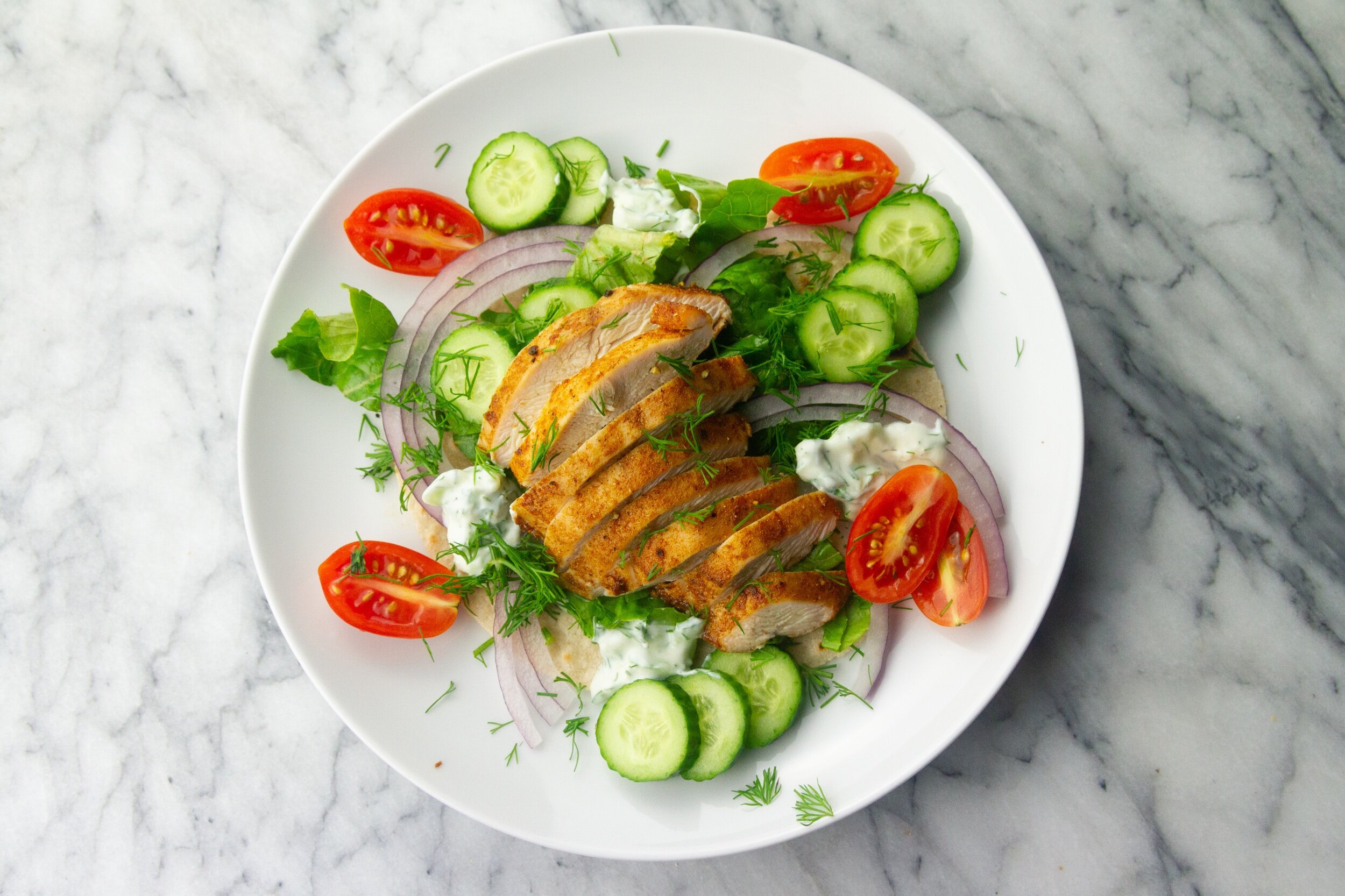 As always, please let us know if you have any questions about our dinners featured this week.
Enjoy!
Mollie and Seth