Never met a lettuce cup I didn't love. And other Winners of Dinner.
We kept things healthy this week with all sorts of lean protein, plenty of veggies, and a lot of outstanding flavors. Plus, the majority were dairy-free! Not bad! Here's this week's set of meals which all turned out to be delicious winners. 😎
PS: Each recipe is linked through the dish title. Hooray!
Looking for the most flavorful, delicious, filling, and best-leftovers-ever meal? Then make this dish tonight. The pork is one of the most scrumptious things I've ever eaten and it balances so well with the greens and carrots which are not as heavily seasoned. With a little patience, and a big appetite, this dinner will be your absolute favorite in no time as well.
We served it all over brown rice, but it would be equally excellent over white rice, no rice, or even noodles. 😋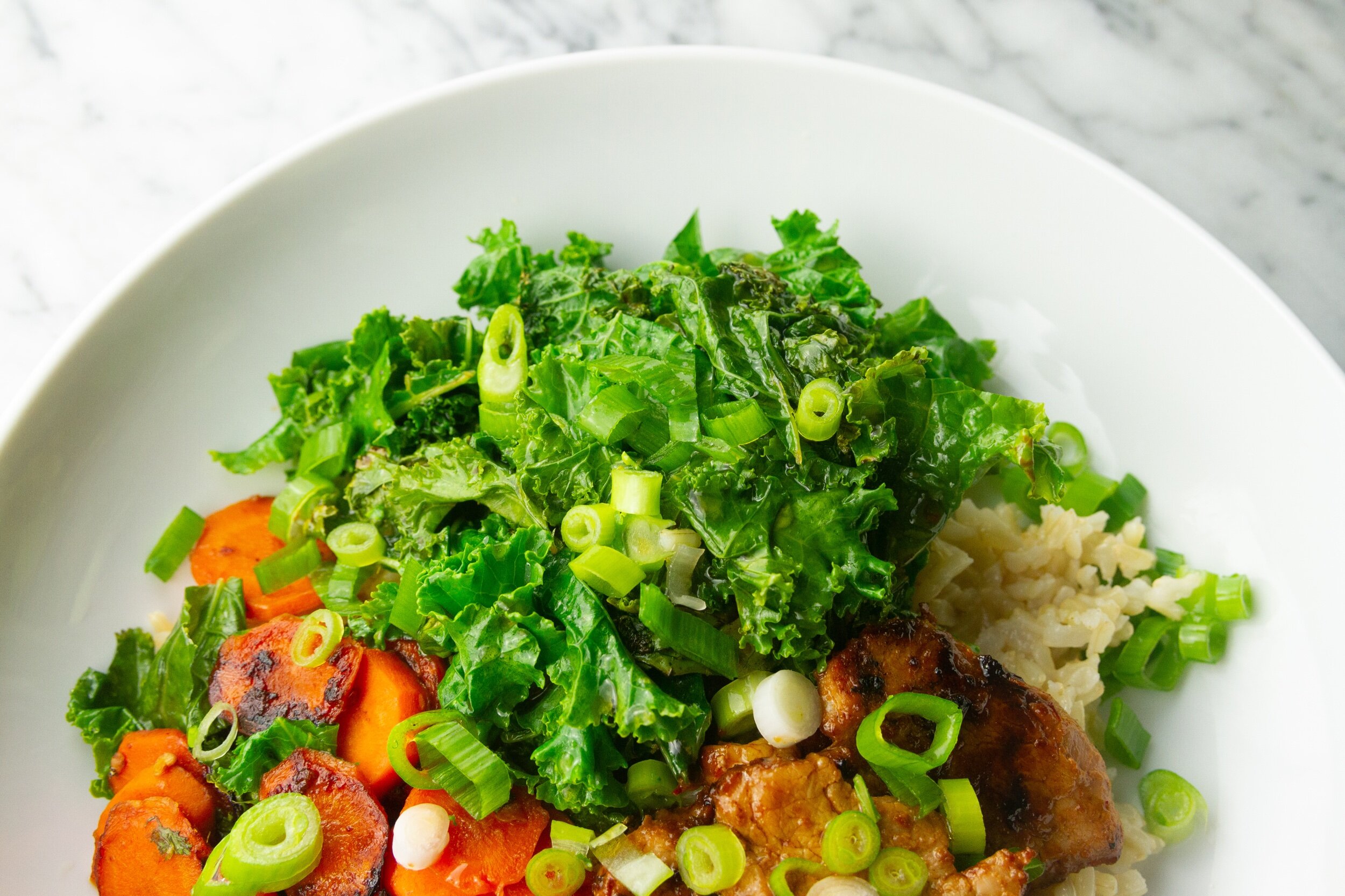 Larb is one of those meals I'll never turn down. It's wicked quick to prepare, requires minimal ingredients, and the results are so amazing you'll wish you had doubled the recipe (as I wished the other night). We have made this dinner with ground chicken in the past, but I fully support ground turkey as well. Both are awesome! I'd definitely consider this a weeknight staple and yet I think it would be a fun dish to serve at a small dinner party. Everyone would eat with their hands and have a great time!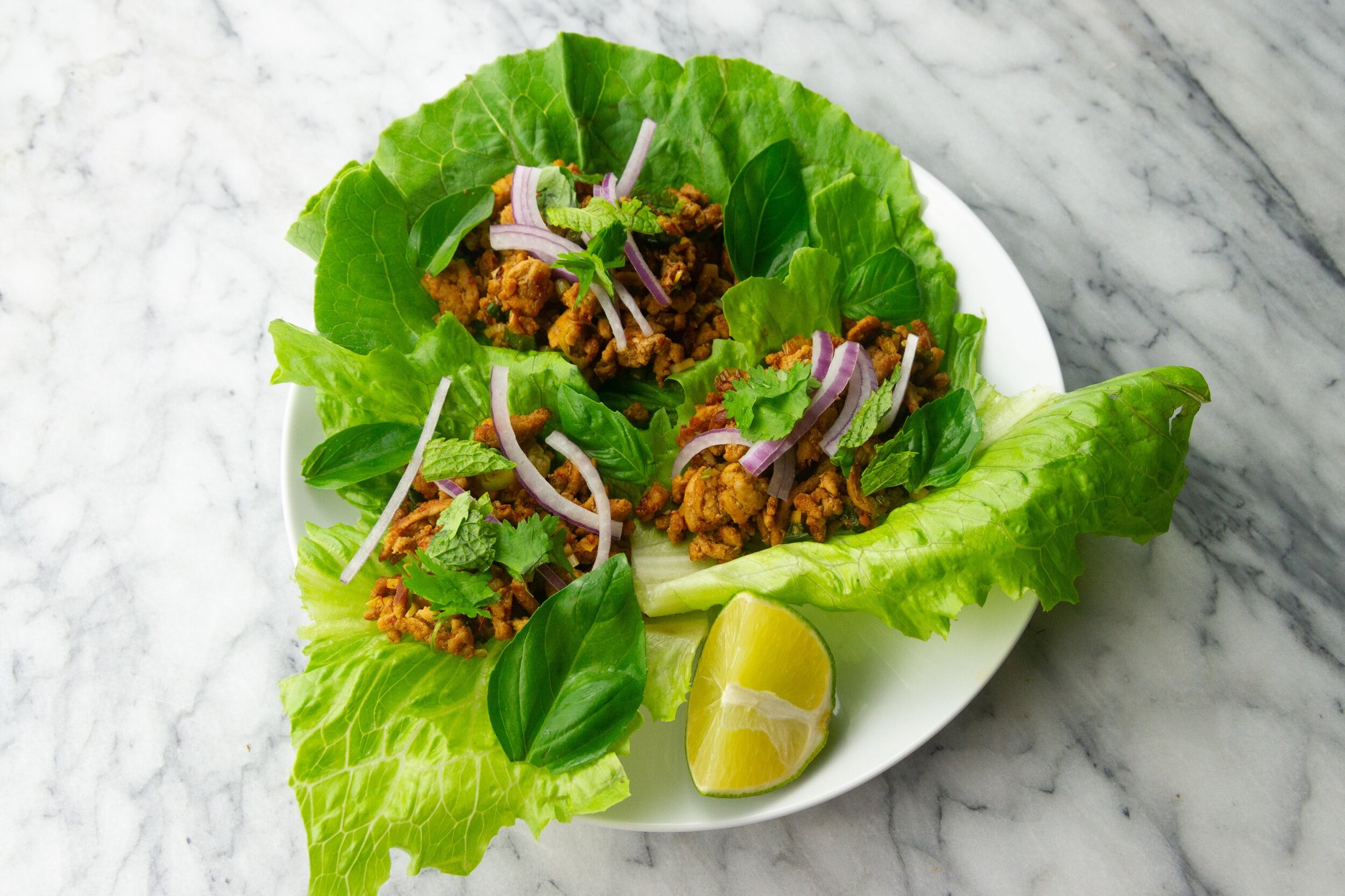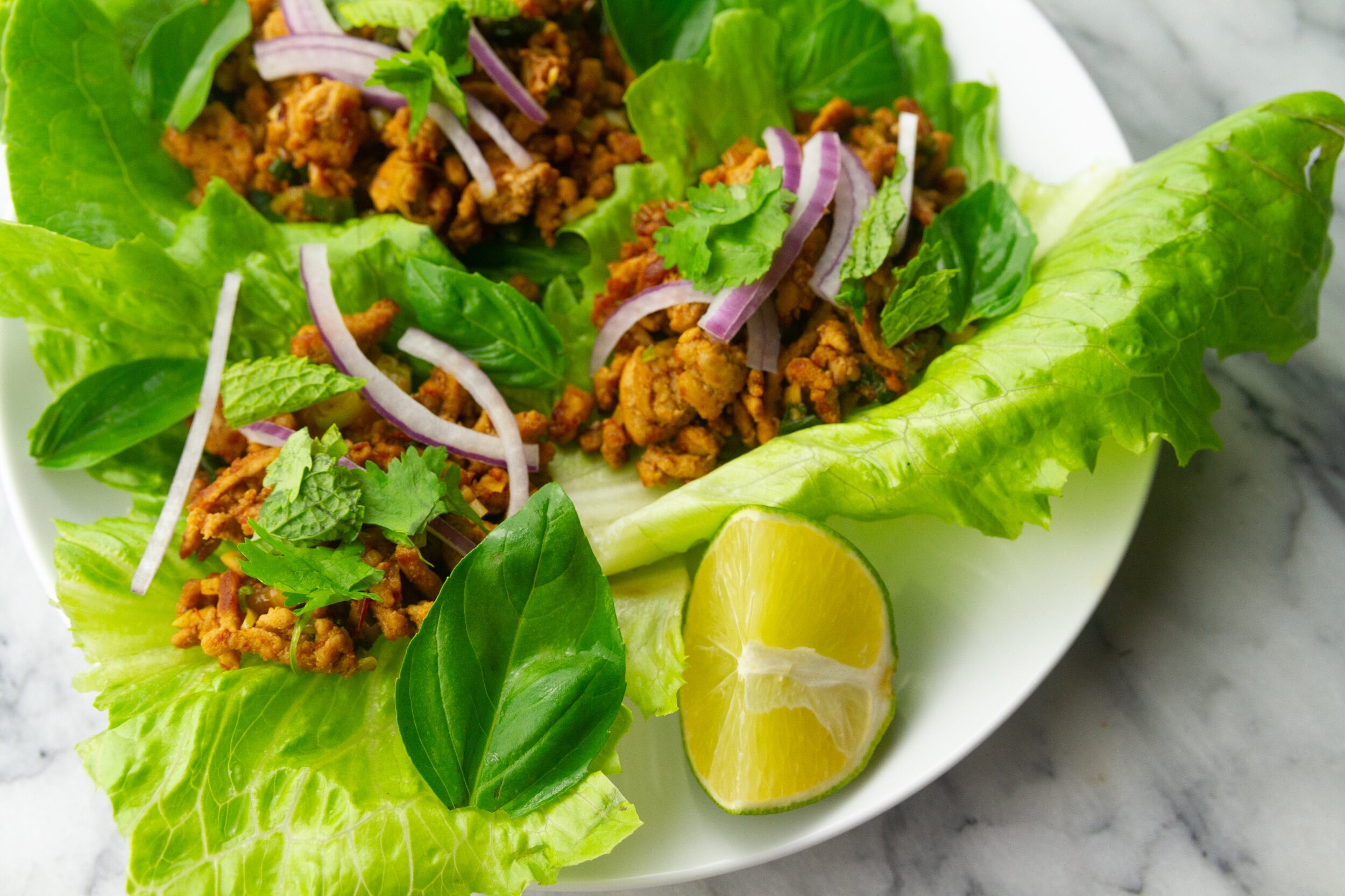 This salad is simply splendid. Lettuce, tomatoes, cucumbers, and chicken, basic stuff, but seasoned so wonderfully. The meal is a version of a Lebanese dish, which we enhanced by topping it all with crunchy, toasted GF panko. Even with the crunch of cucumbers I needed extra! For a busy weeknight when you're keeping it healthy, I highly recommend this delicious salad. The leftovers are a perfect lunch - even if you don't have any panko left. ;)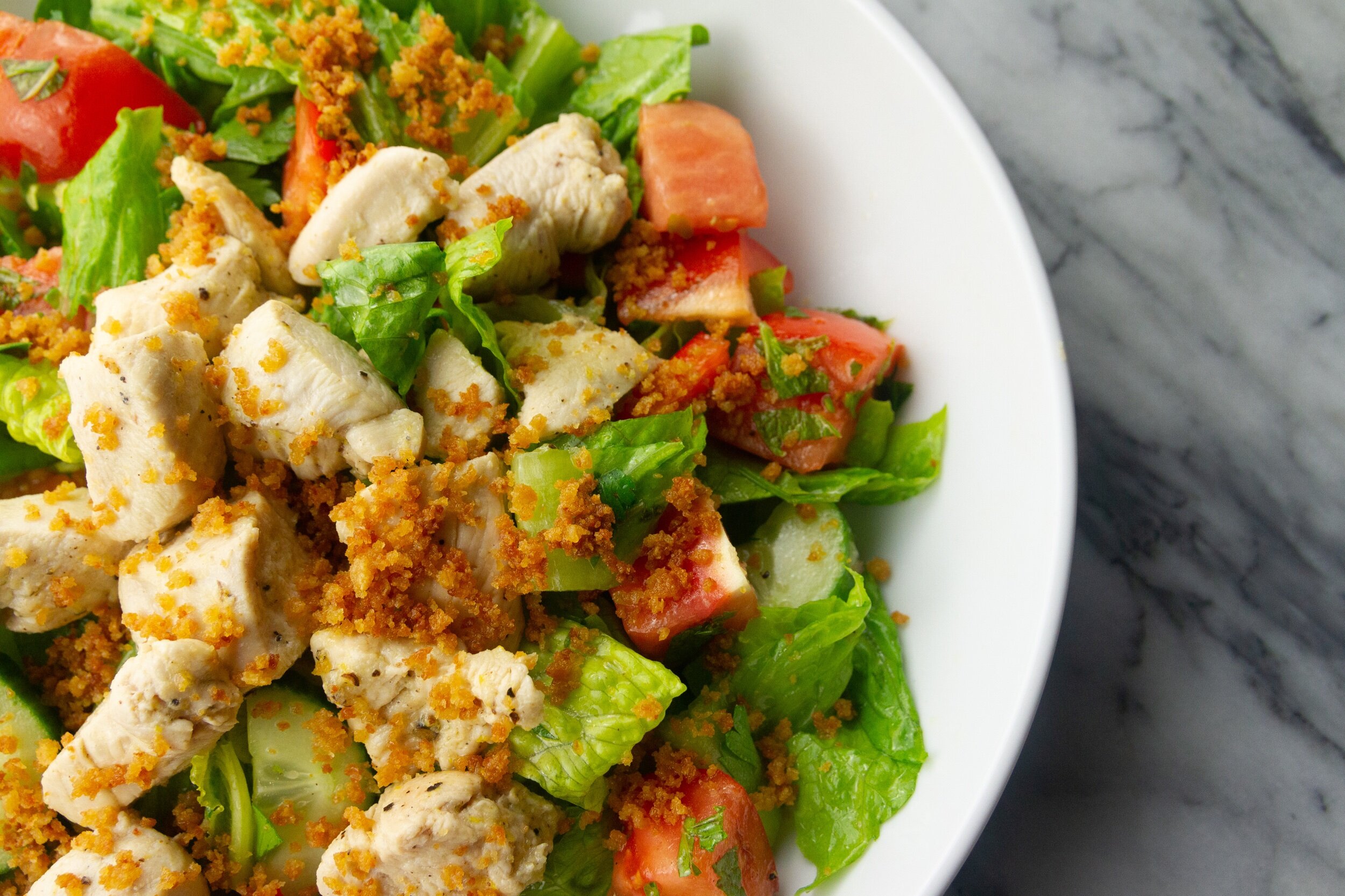 Chili? In September? Yup. On the first chilly evening of the season, we broke out the giant soup pot and made this yummy, and soul-warming dish. Somewhat spicy and entirely awesome, this chili is filled with white beans, chicken, and onion, but topped with fresh cilantro, cabbage, and radish, which really take it over the top. In summary, it's a very filling chili with all the good stuff. A healthy chili that's hearty?! I'm here for it. And I'd like a second bowl.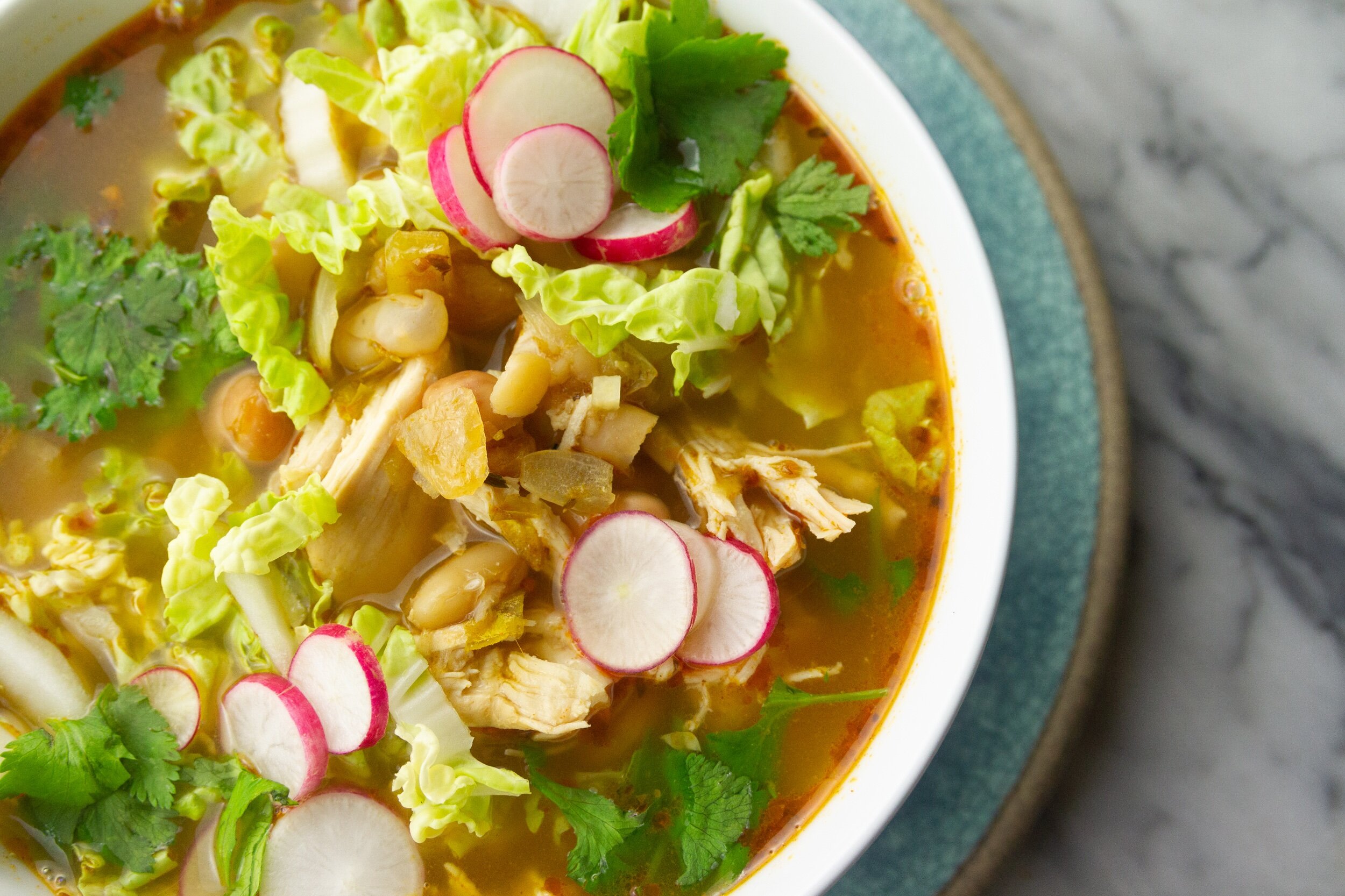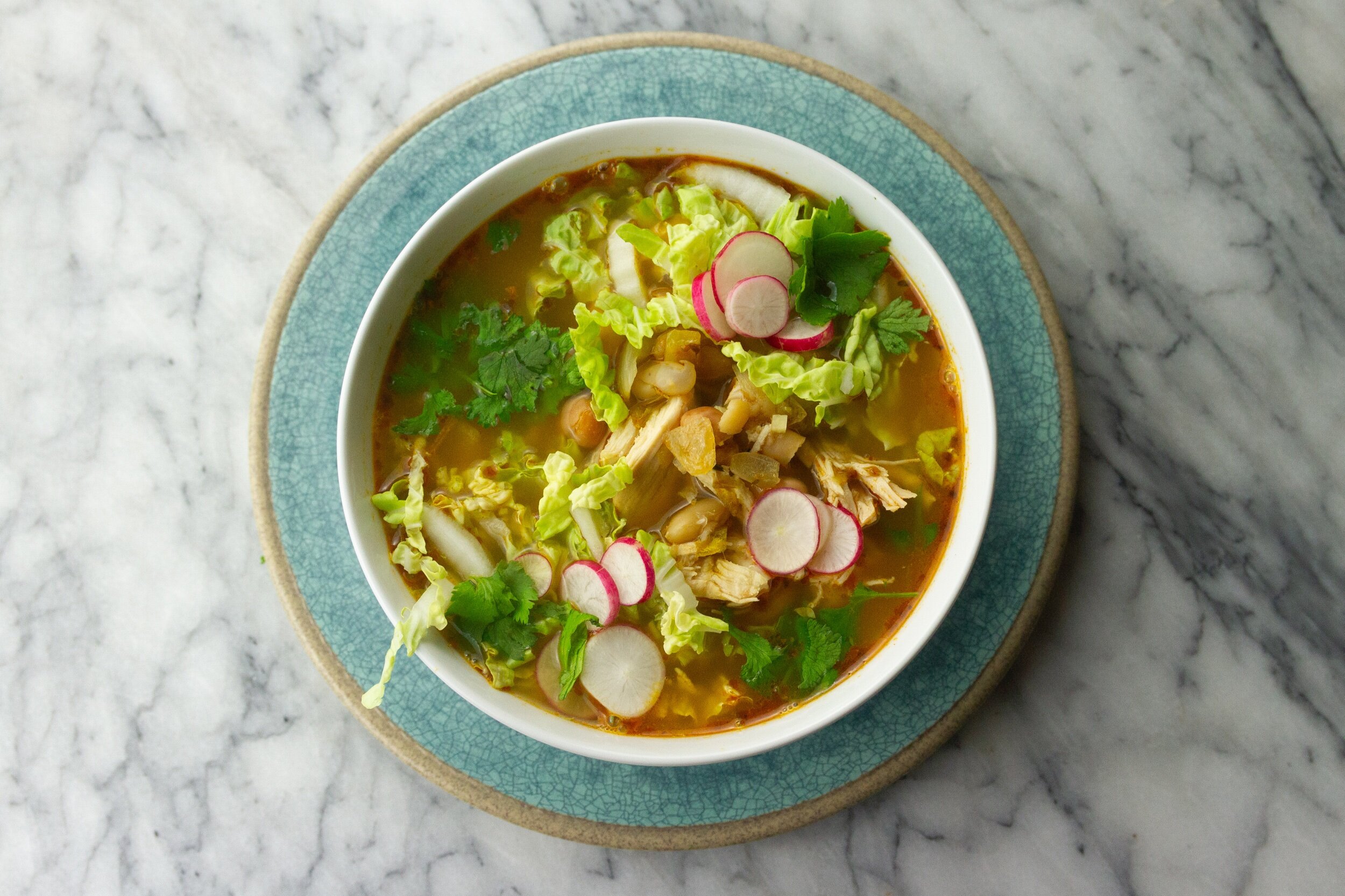 Check your opinions on frying-at-home at the door, because you must, must, must make these fabulous fritters. Who knew lentils would be so great as a binder instead of flour? Who knew you could make a vegan fritter that's so scrumptious? Actually salivating as I type, we could barely believe their awesomeness and sat silent at dinner while we inhaled them. These were quite possibly my new favorite (of all time) fritter because they simply stunned us. Watch out potato pancakes, we may need to make these come holiday time…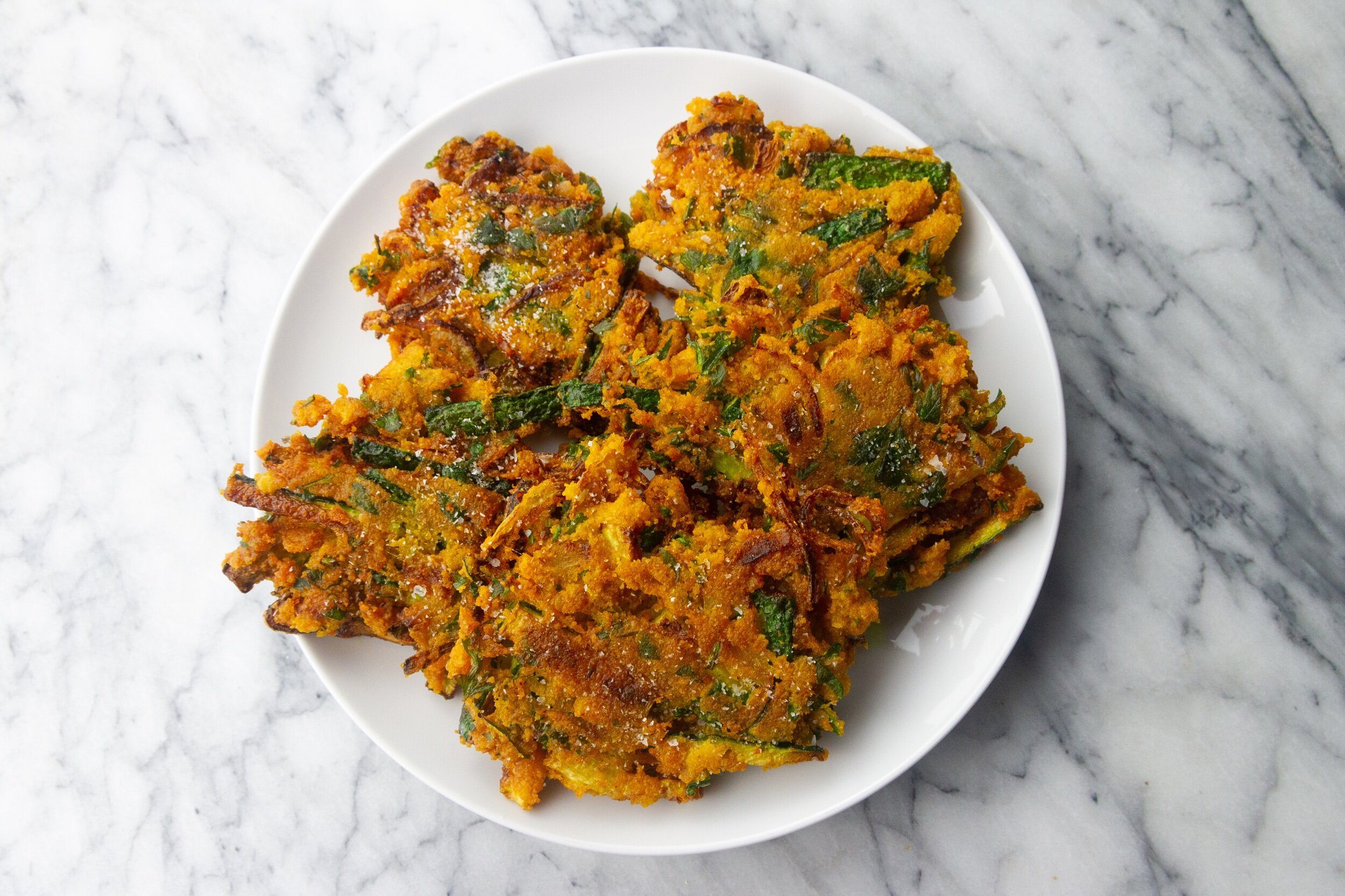 Please leave us a comment below with any questions you may have about any of our meals.
Enjoy!
Mollie and Seth