Essence of Summer
Hello and welcome to my first Dinner Hour as a newly-appointed 34-year-old. 😀 Now, before you say, "who cares?" or "it's just another birthday," let me quickly state that every birthday is important and it's never a bad idea to celebrate your life. It's fun! It's joyful! It's your birthday. Own it and enjoy.
Leading up to the weekend of celebrating, we were cooking dinners that were quintessential summer, which, if you've been paying attention, has really been the "theme" as of late. Nothing wrong with that! This time of year features the best local produce so we try to organize our meals accordingly. The summer season is fleeting so grab those veggies while they're here!
Soon enough we will be talking about roasted everything and creamy, hearty bowls of this and that so let's stick to the "garden-fresh is best" mentality for as long as possible. I'm nowhere near ready to say "so long" to summer.
Now, on with the food!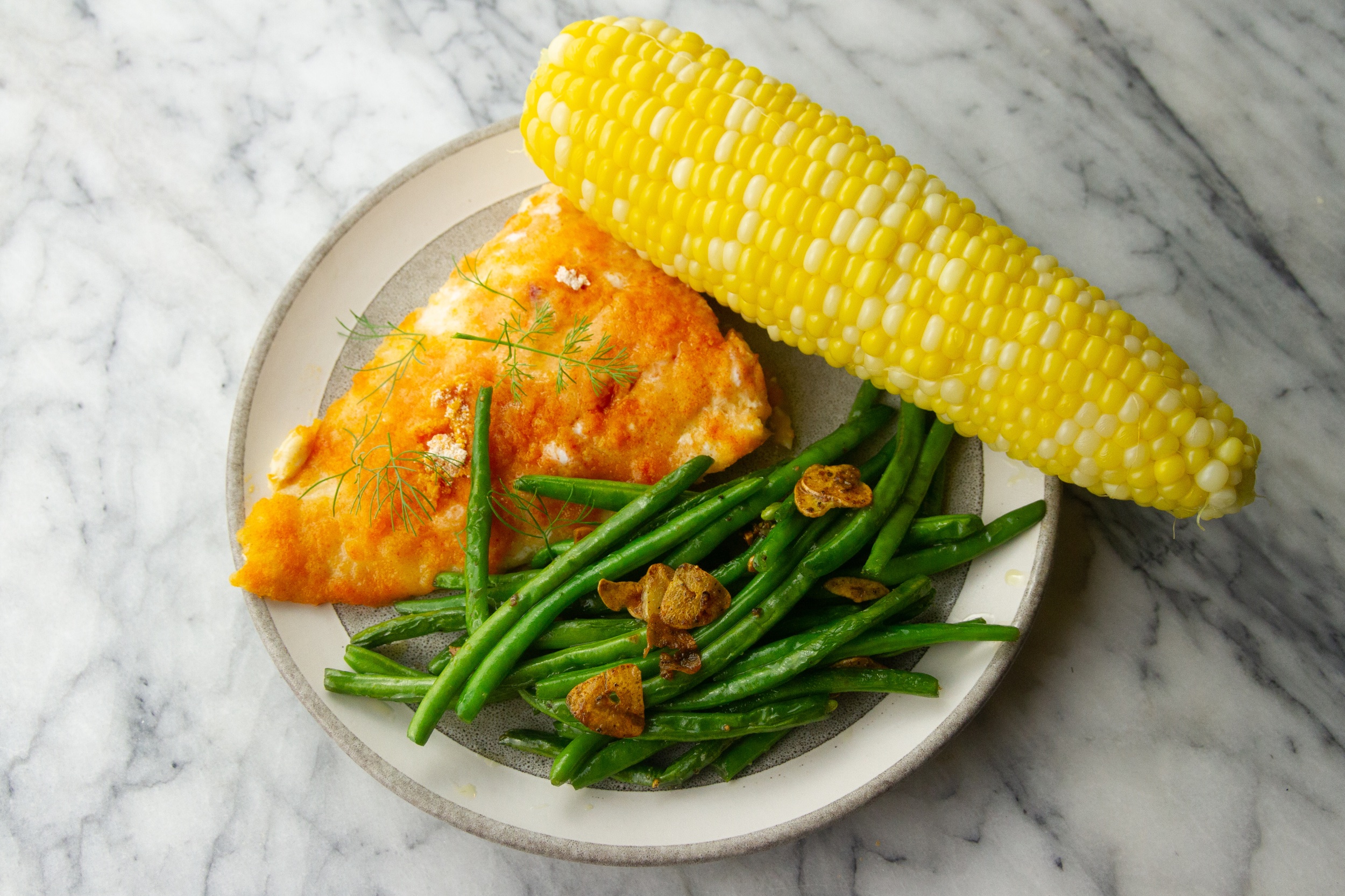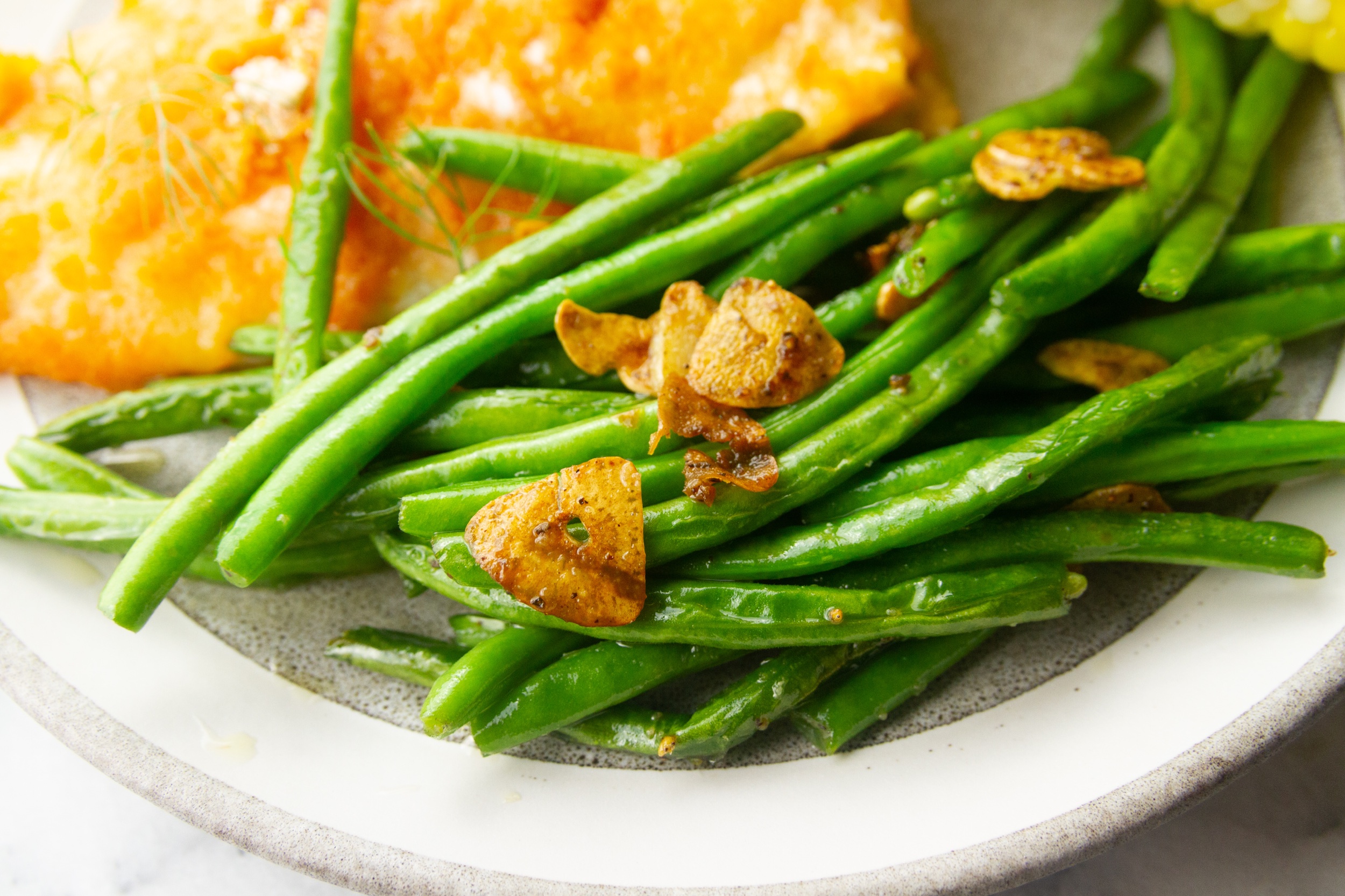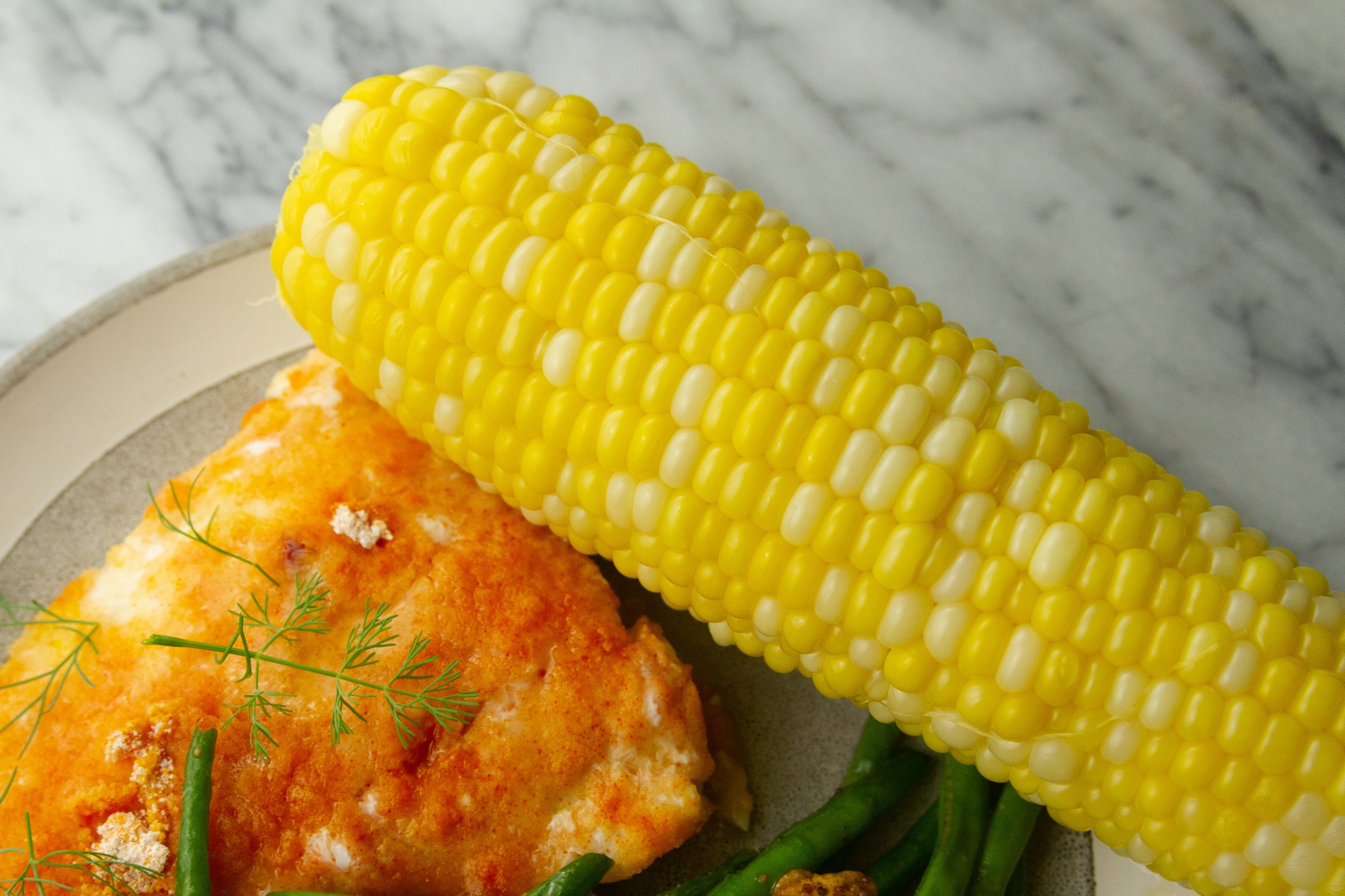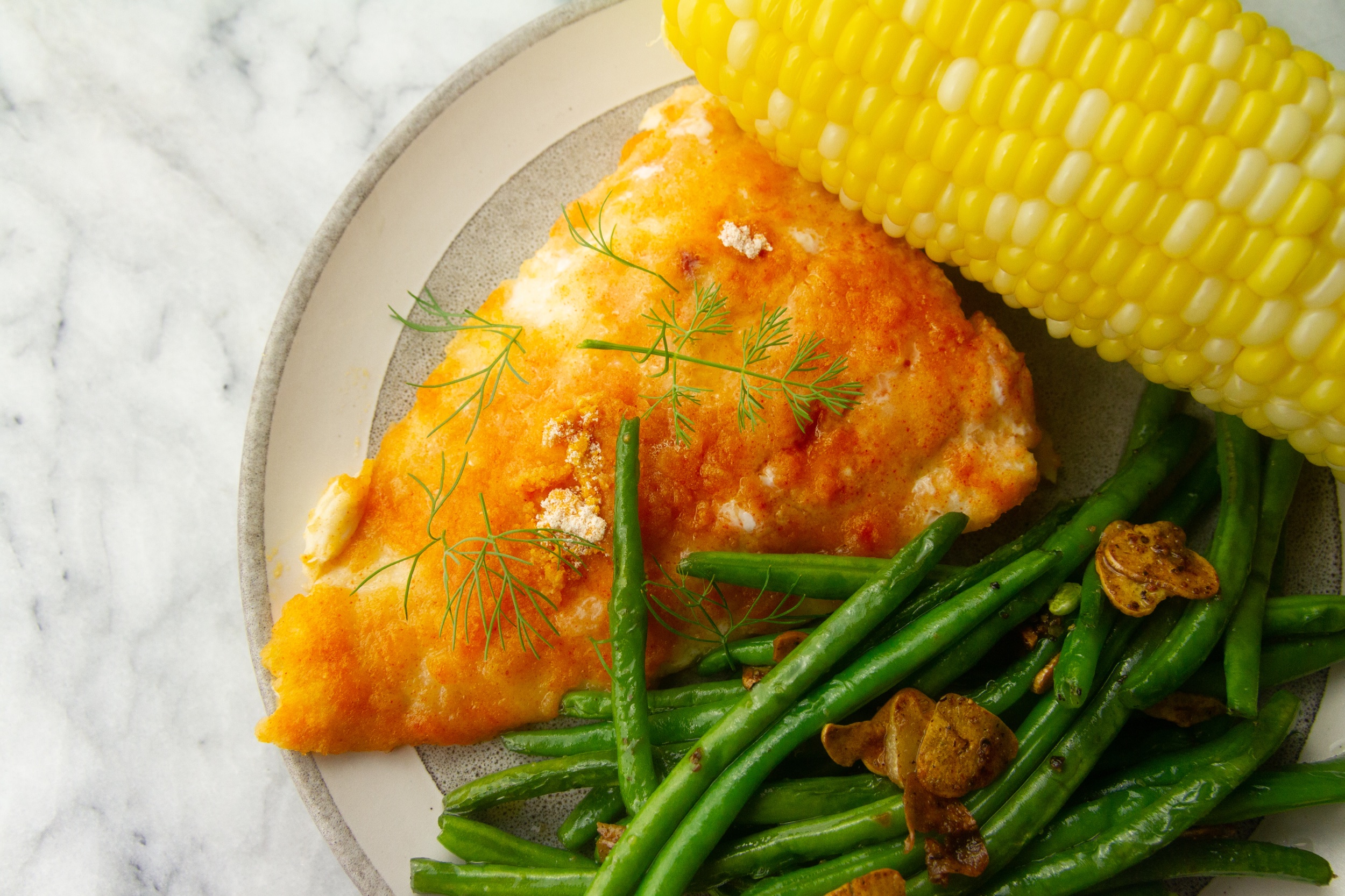 Baked Haddock with Sweet Corn and Garlic Green Beans
Cook Tip: The haddock recipe is available online, here. The green beans were sautéed with a lot of garlic and some butter, which is our preferred cooking method for beans right now. For the corn, a quick six-minute bath in boiling water does the trick. :)
What I'm loving about fish-for-dinner is how easy it is to select a piece for baking or grilling or even pan-frying depending on your mood and flavor preference on that particular night.
This time around we went with light, easy haddock that bakes beautifully and barely needs any prep beforehand. While grilling is great, baked fish is coming in a close-second for me which is handy as eventually it will be cold out and we may just not want to grill in January.
Take your pick for veggies this time of year; we opted for green beans that we love showering in garlic because they quickly cook and are a delicious complement to the fish of choice. Clearly, we could have gone so many other ways, but green beans have been calling out to me lately. And I just really love garlic. ;)
Add fresh corn-on-the-cob and you've got yourself a true summer delight. Fish, greens, and corn. Does it get more August than that?! Pass the blueberry pie for dessert.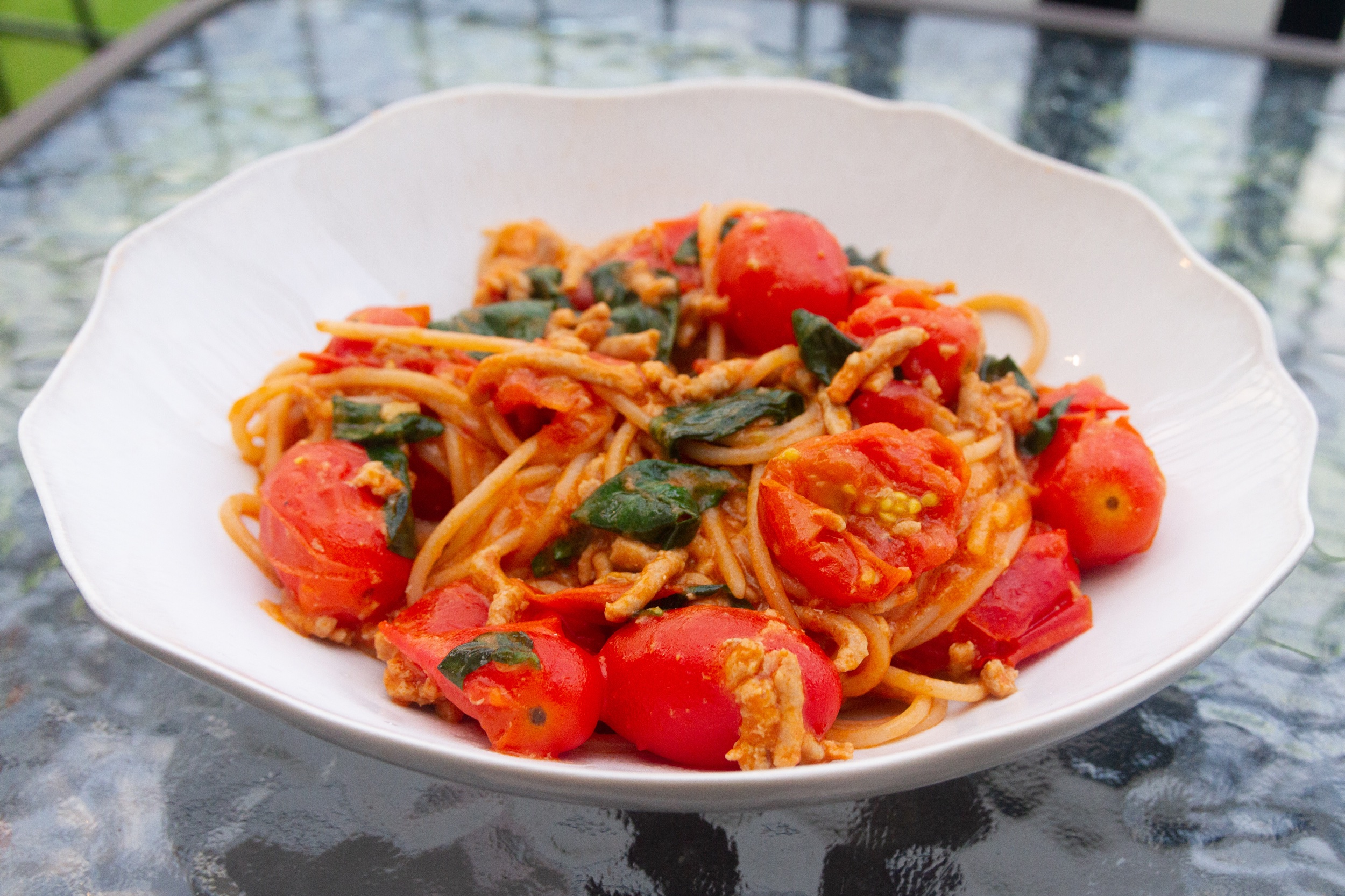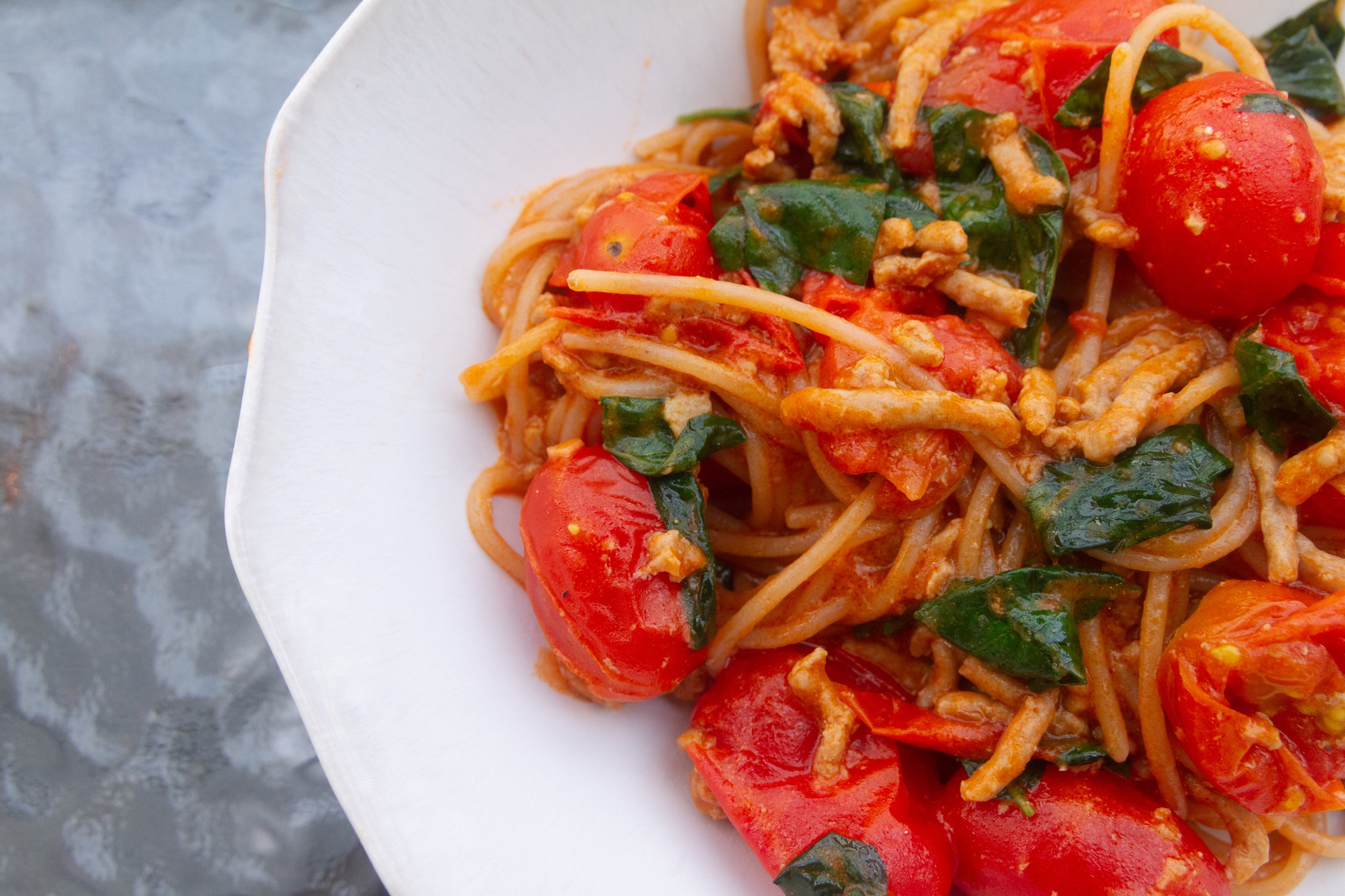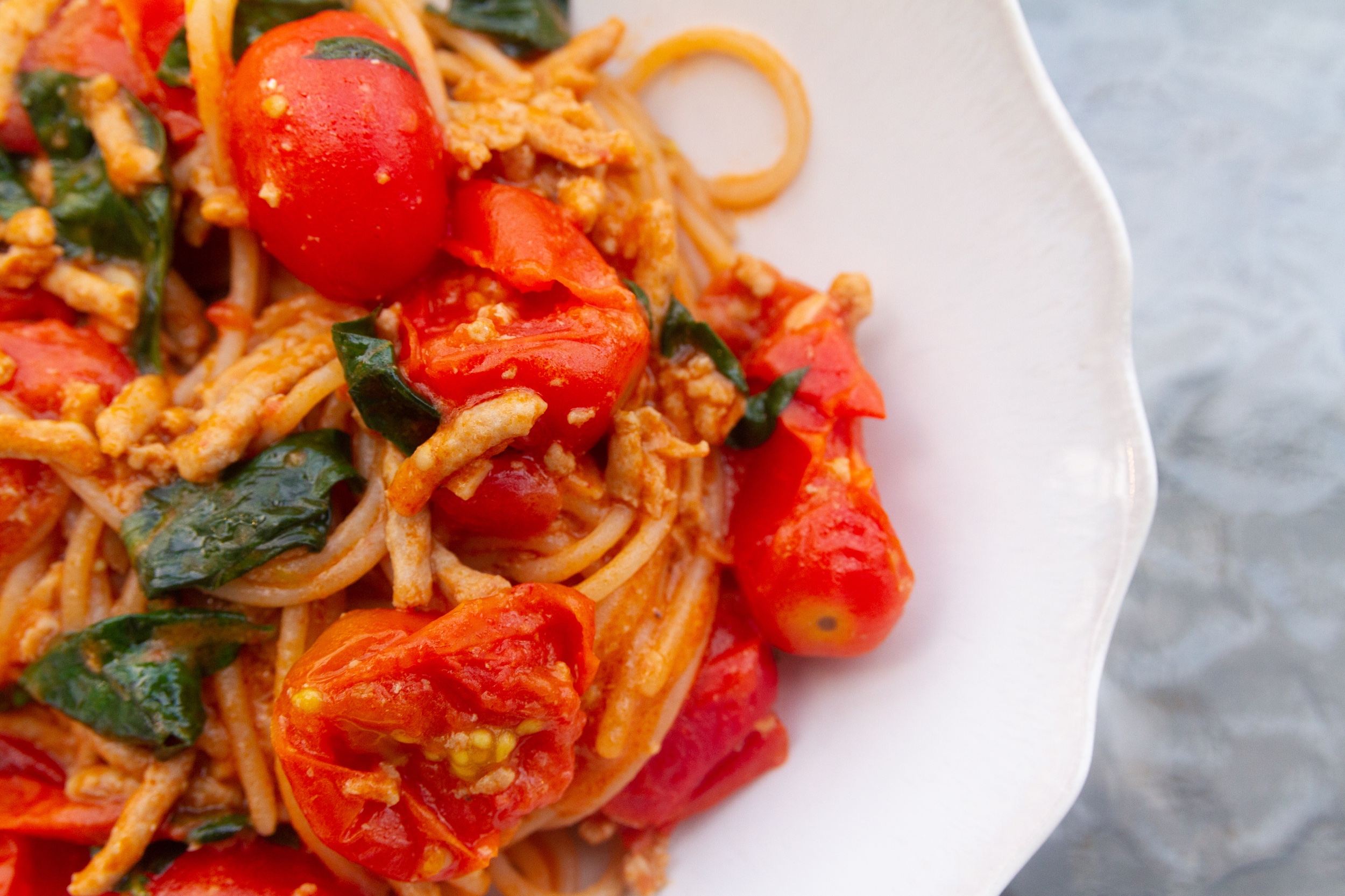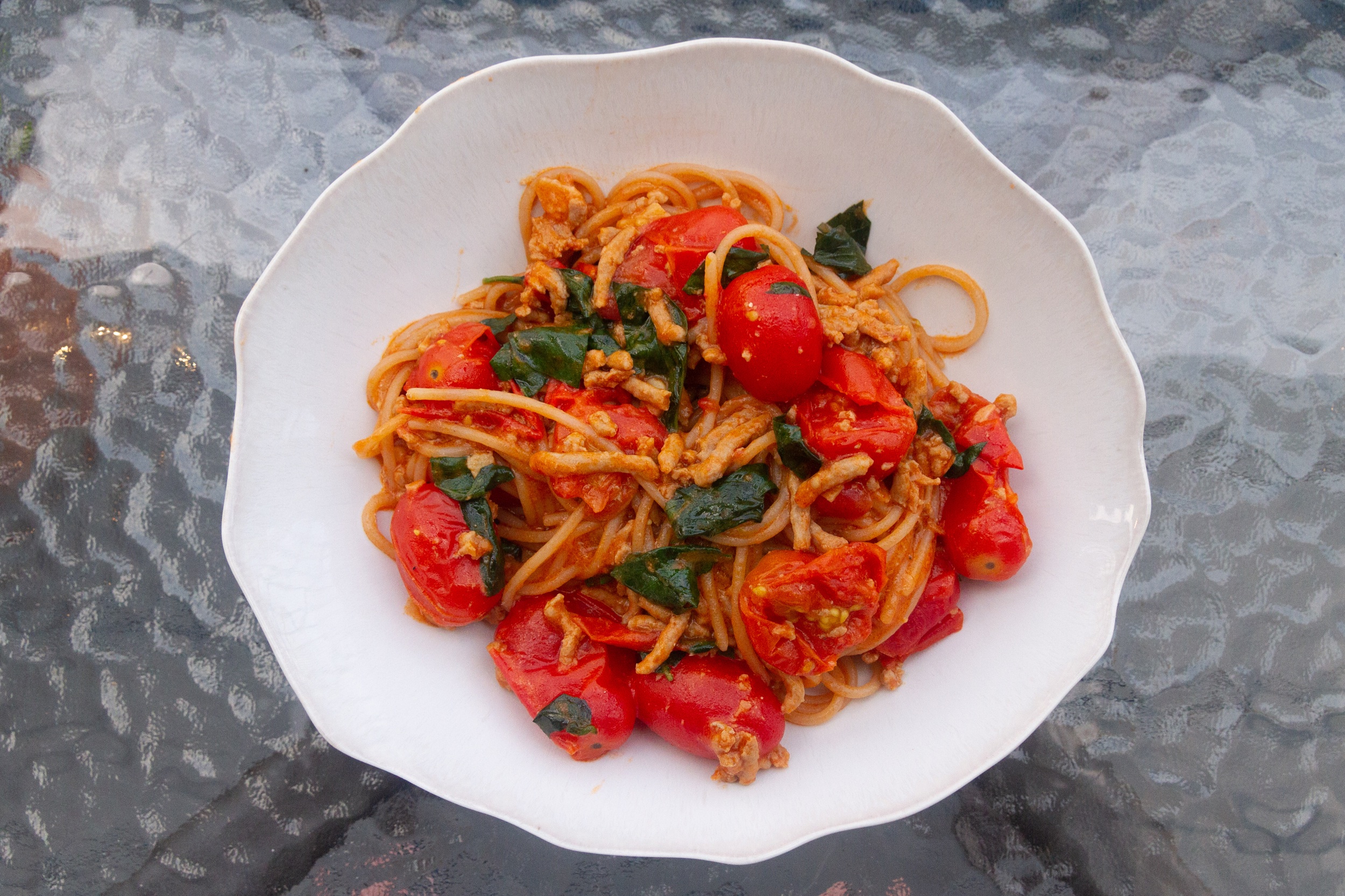 Summer Bolognese
Cook Tip: Find this delicious recipe online right here. Be sure to use gluten free pasta; our favorite brand is Jovial Foods. Their brown rice pasta is simply excellent.
While this dinner isn't a traditional bolognese, it definitely is a delicious meal that I'm sure we will consider making way past summer's end. I loved the plethora of cherry tomatoes, the bunches of fresh basil, and the protein-of-choice, ground chicken, which all in all made for a really awesome dish.
This bolognese would be great for a crowd because who doesn't love a big bowl of pasta at your friend's house or an excellent option for a kid-friendly weeknight (add extra cheese). We had lots of leftovers which is another perk of this already perk-filled dinner. :)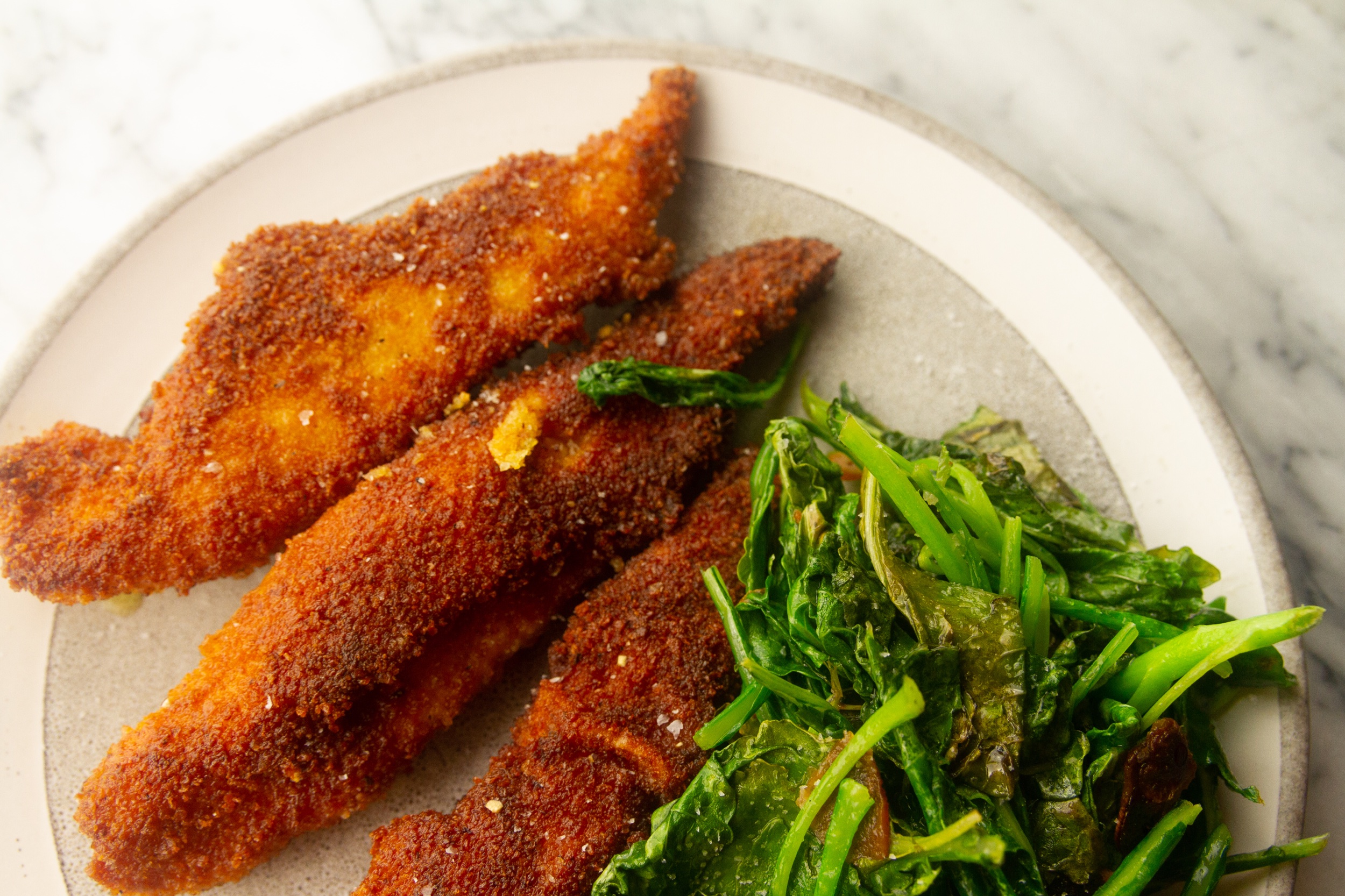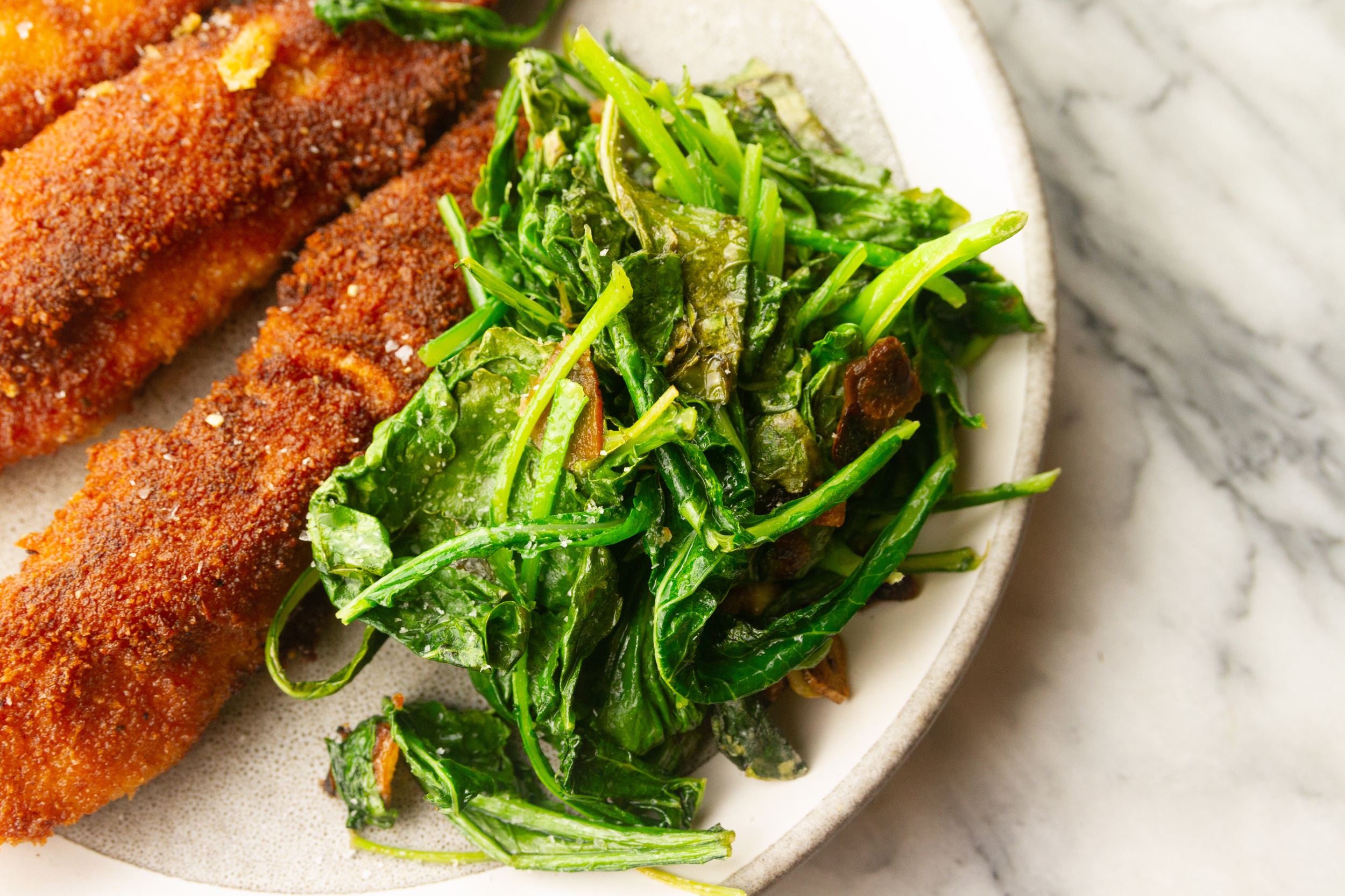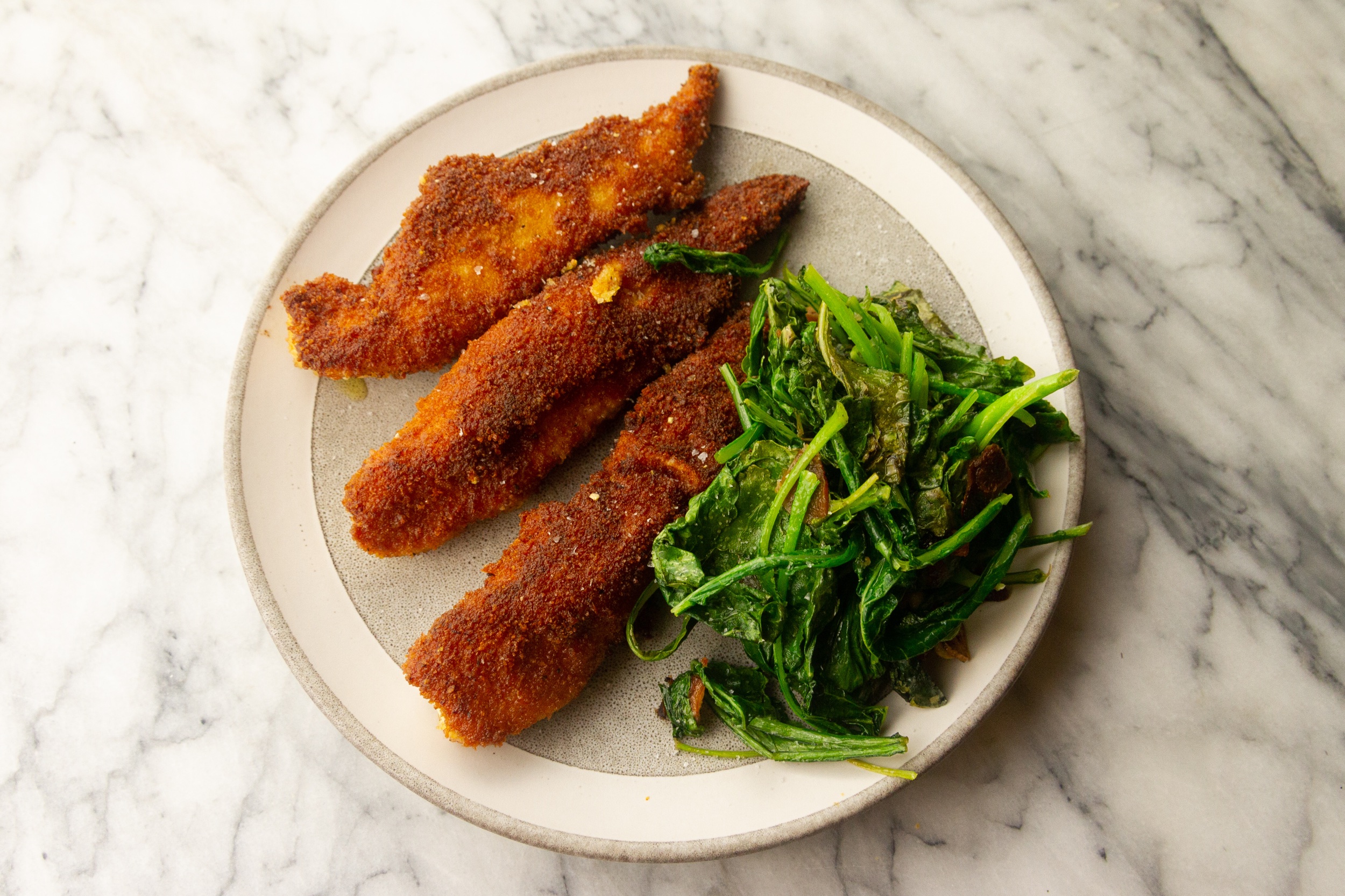 Crispy Chicken and Sauteed Kale
Cook Tip: We used our favorite Aleia's GF breadcrumbs to coat the chicken and then pan-fried them in olive oil. Our side dish was sautéed kale with garlic (of course).
Some nights call for comfort classics that take you back in time. Prior to the start of this blog and my journey down the sharing-food-online rabbit hole, Seth and I had crispy chicken fingers during the week more often than I'd ever like to admit. It was often. Very often.
And while I'd never say it's bad to have the same food multiple times each week, we eventually got really sick of seeing breaded chicken fingers on our plates. Delicious, yes. Repetitive? Majorly. It was time to switch things up.
So now that our weeknight meal plans are far more elaborate (sometimes) and exciting, it's fun to bring back the original dinner that prompted this crazy shift. They're so basic and plain, but man are they good!
Crispy chicken fingers will forever be a favorite weeknight feast no matter how advanced/more interesting our dinners become. You must always remember where you started to make sure you appreciate where you are today.
Is this printed on a mug somewhere? If so, I may need it.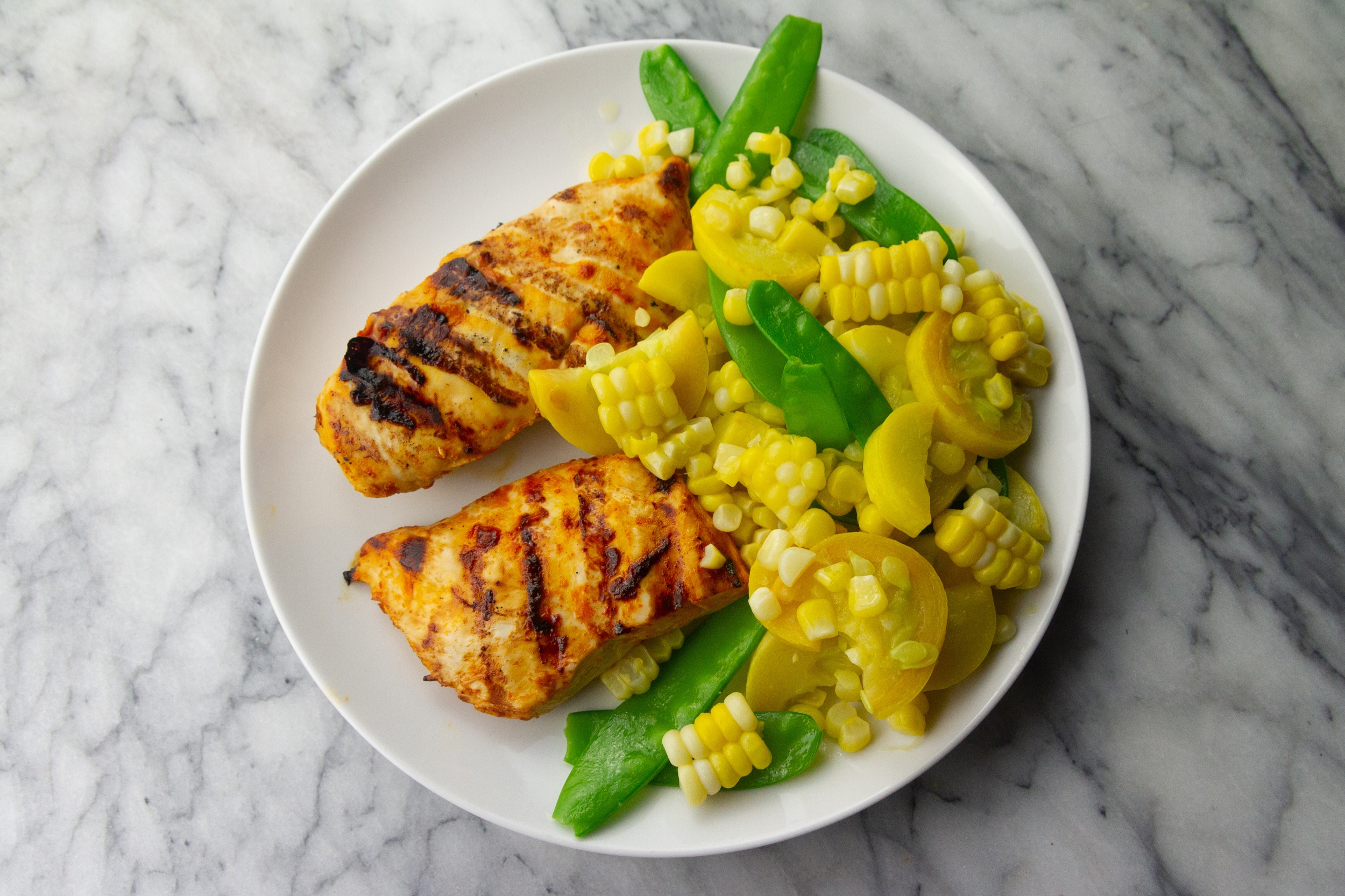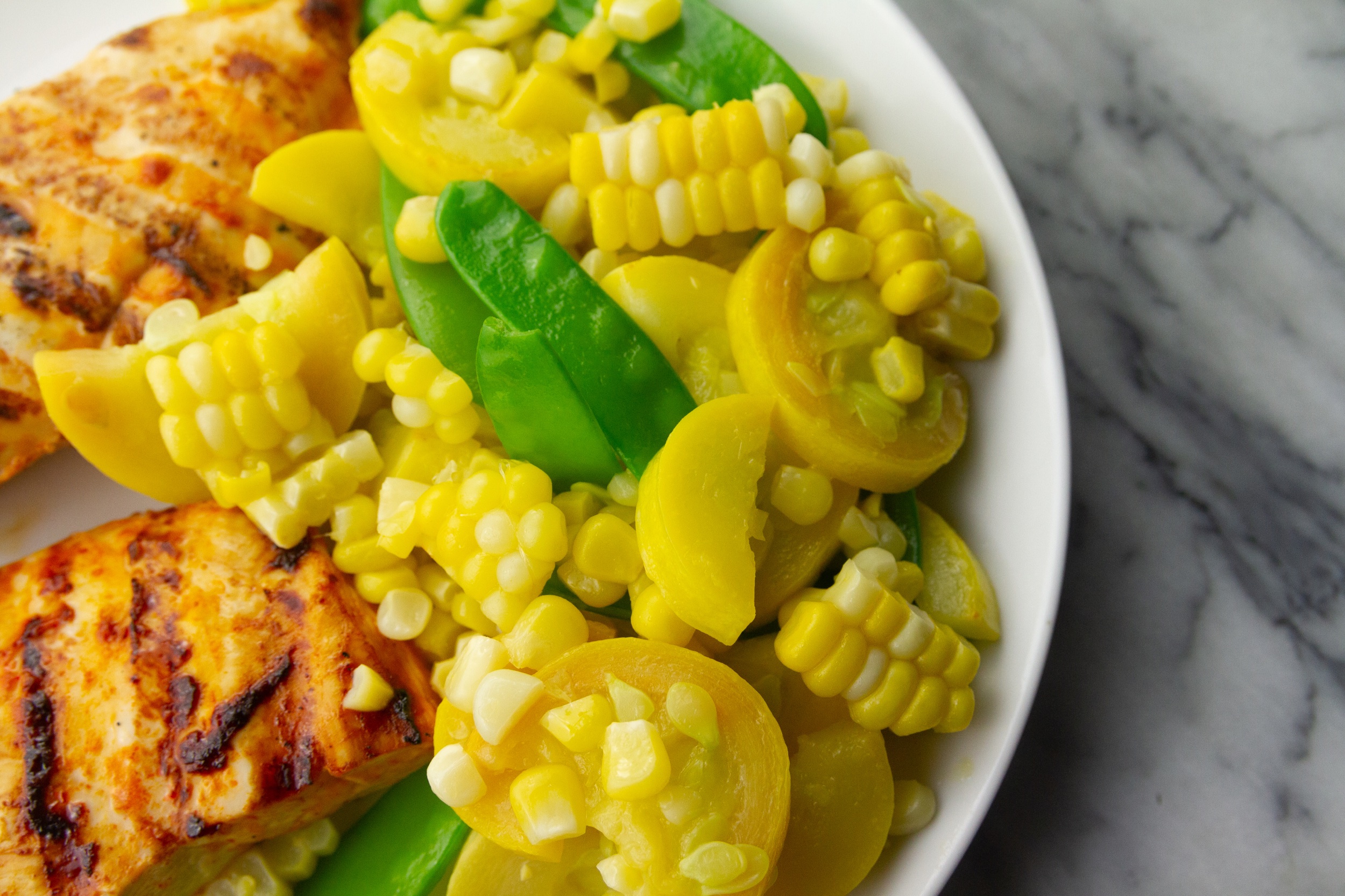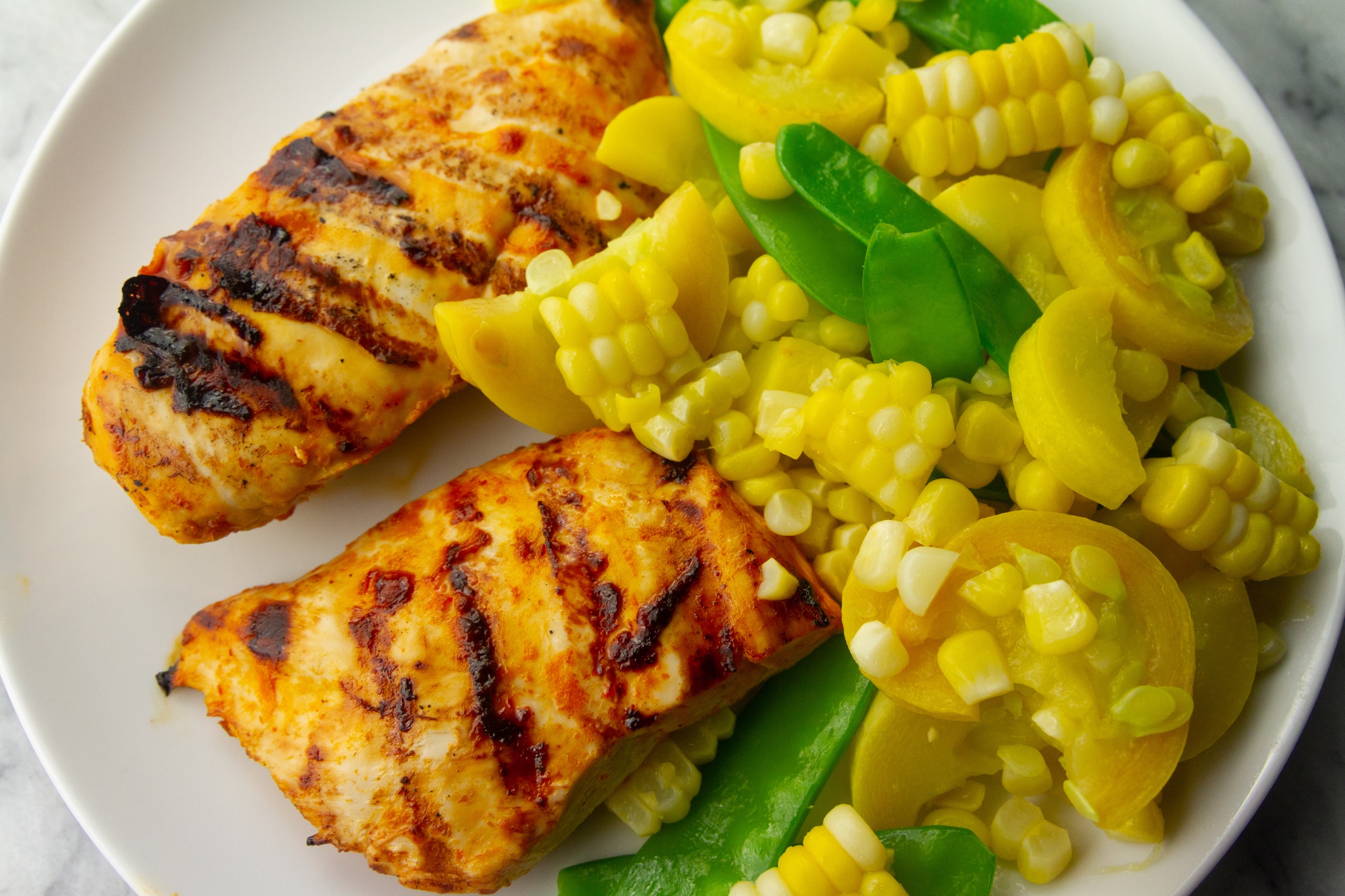 Grilled Buffalo Chicken and Summer Squash Medley
Cook Tip: For this easy evening, we simply marinated chicken in Stonewall Kitchen's (gluten free) Buffalo Wing Sauce for about one hour prior to grilling. The squash medley was cooked on the stovetop in a little olive oil in a nonstick pan.
Although we rarely purchase bottled sauces and marinades these days, sometimes you just need a shortcut. And what better time for a shortcut than late summer and a weeknight craving for buffalo chicken. Bottled sauce to the rescue! Marinate, grill, enjoy. Easy as that - just add veggies.
Summer produce is simply fabulous these days so we're cooking it daily with every dinner. This night in particular featured a fun medley of corn, summer squash, and sugar snap peas. Yum! I love grilled vegetables the most, but this simple sauté version is great for busy nights and for when you want a variety of veggies.
Dinners right now aren't always the most elaborate, but they are most definitely delicious. Summer foods rarely need a lot of "extra" to make them great which is one of the thousand reasons I'll miss this season.
But let's not freak out yet. It's still August. And I'm off to buy more corn. ;)
That's all for now!
Questions about any of our dinners? Leave us a comment, below.
Let's eat well, together.
Mollie and Seth