Nothing Fishy About It
We firmly believe in cooking with the seasons and cooking what works with the temperature outside. It's hot! As a result, our dinners as of late have been very straightforward, require few ingredients, and fairly minimal effort because summer. I just love it.
In terms of flavors, I am embracing seafood, fresh veggies, salads, and the occasional meatball (I cannot resist). Dinnertime in the summer months should be easy, low-stress, and fun, but most of all it must be scrumptious, which is exactly how our most recent set of dishes turned out to be.
Note: all dinners are entirely gluten free, always.
Here's what we have been cooking!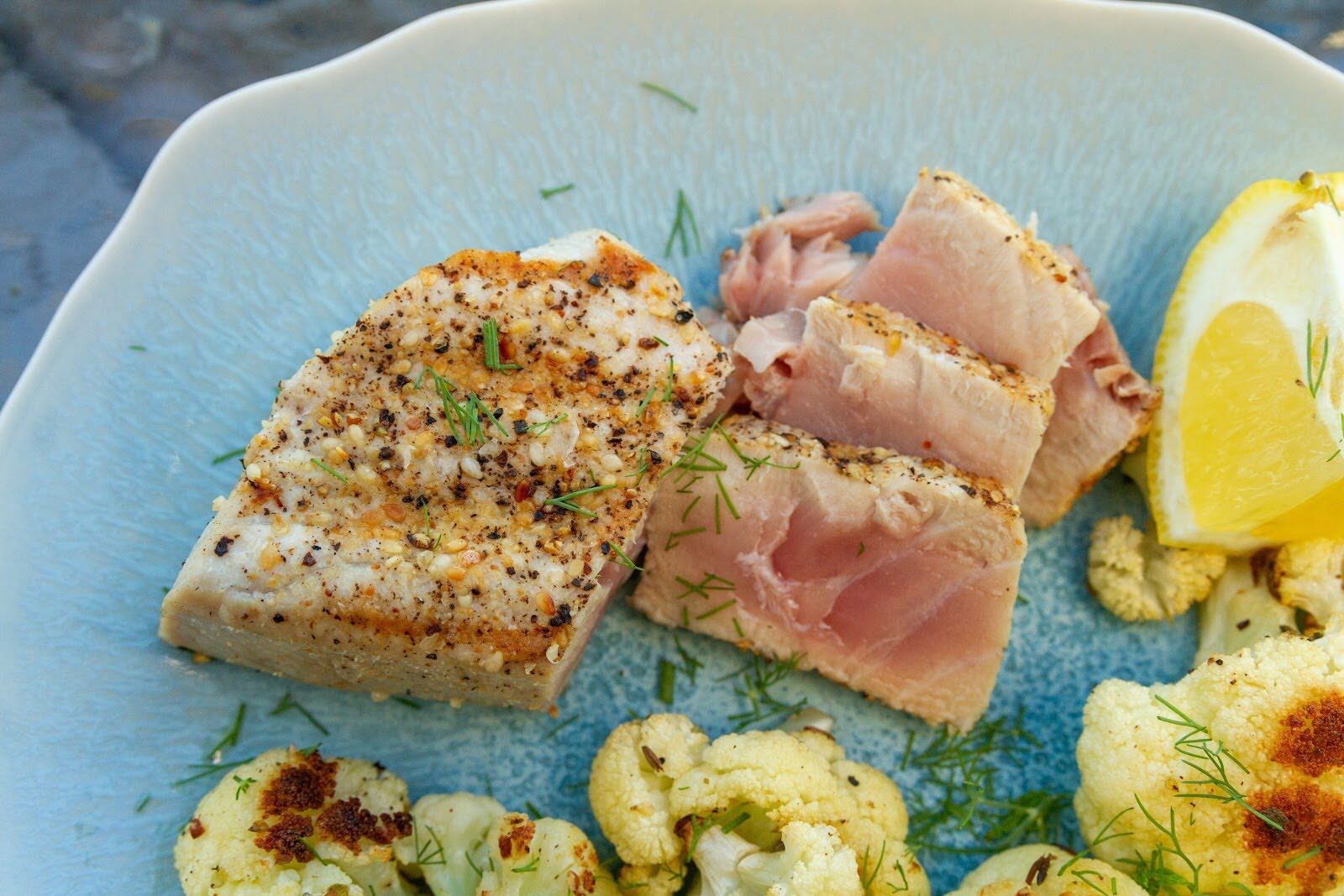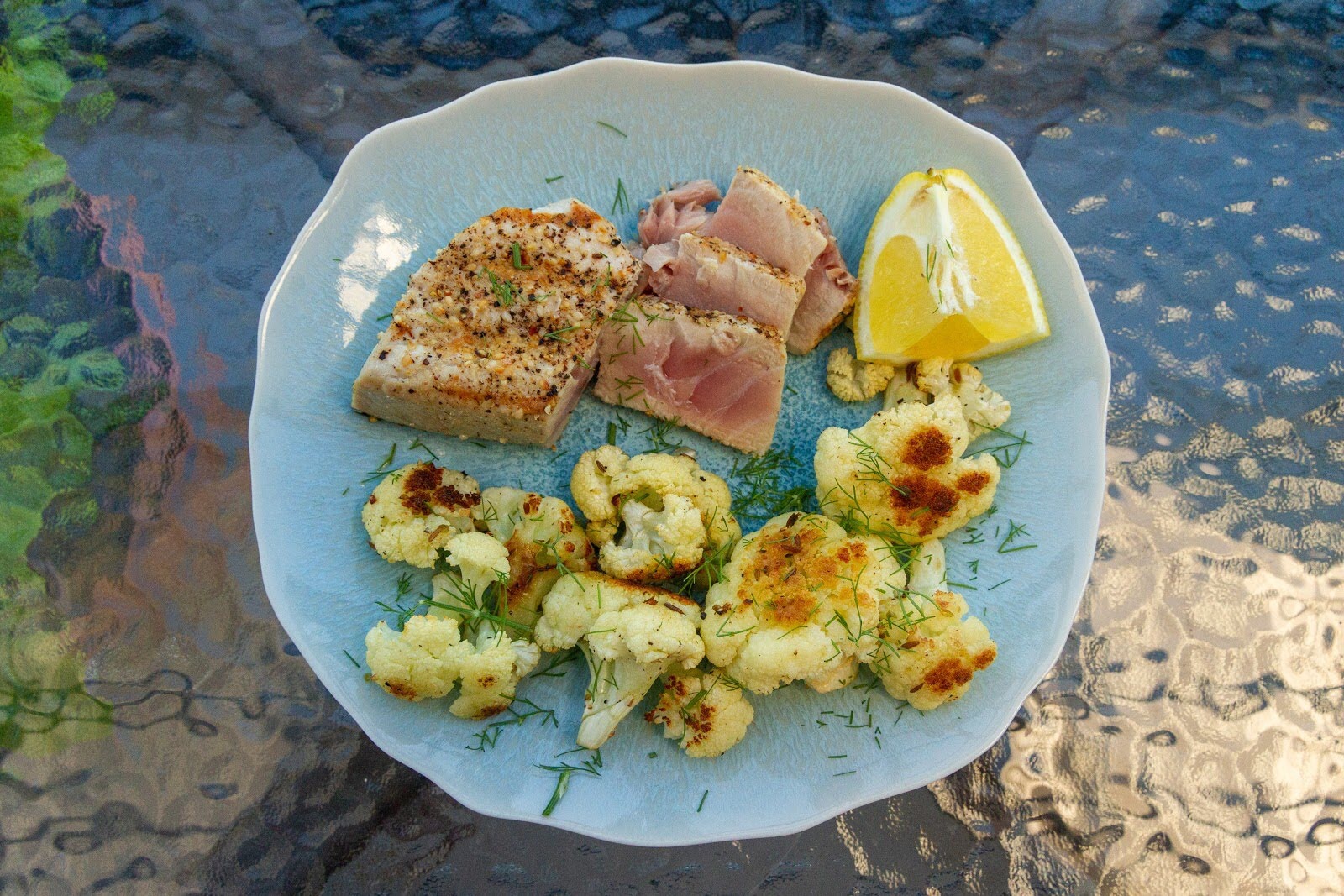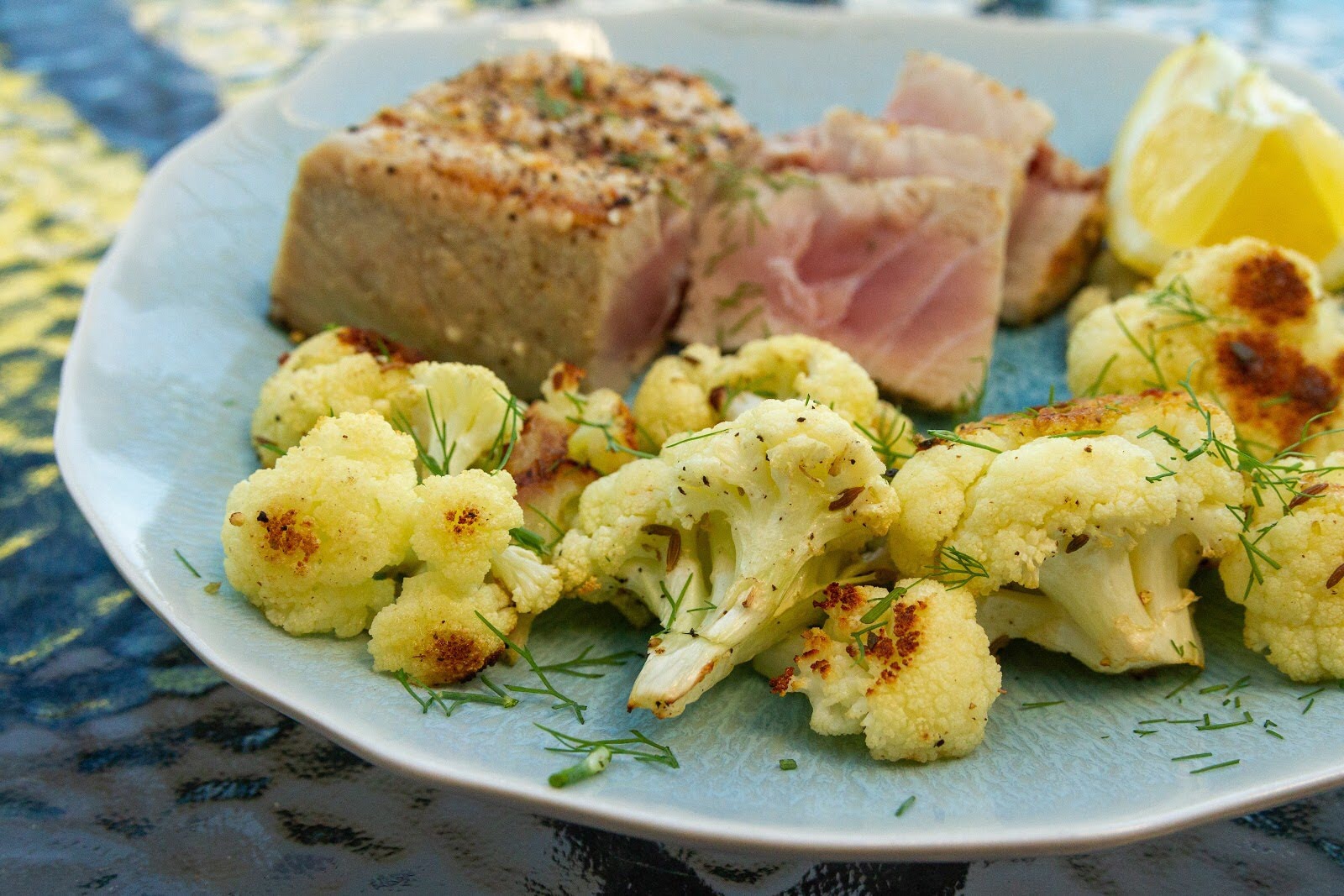 Grilled Tuna with Roasted Cauliflower
Cook Tip: One of the fishes I order most frequently when we go out is tuna because it's often cooked nice and rare (yes) and has little seasoning (basic, but great). We took that same approach to cooking it at home: pretty darn rare and only seasoned with salt and pepper. Yum!
An excellent side for grilled seafood is a roasted vegetable because while one is in the oven, the other is out on the grill! And roasted cauliflower required zero effort. The result was a simple, but flavorful meal that came together quickly and kicked the week off in a delicious, if not fairly understated manner. #seafoodstories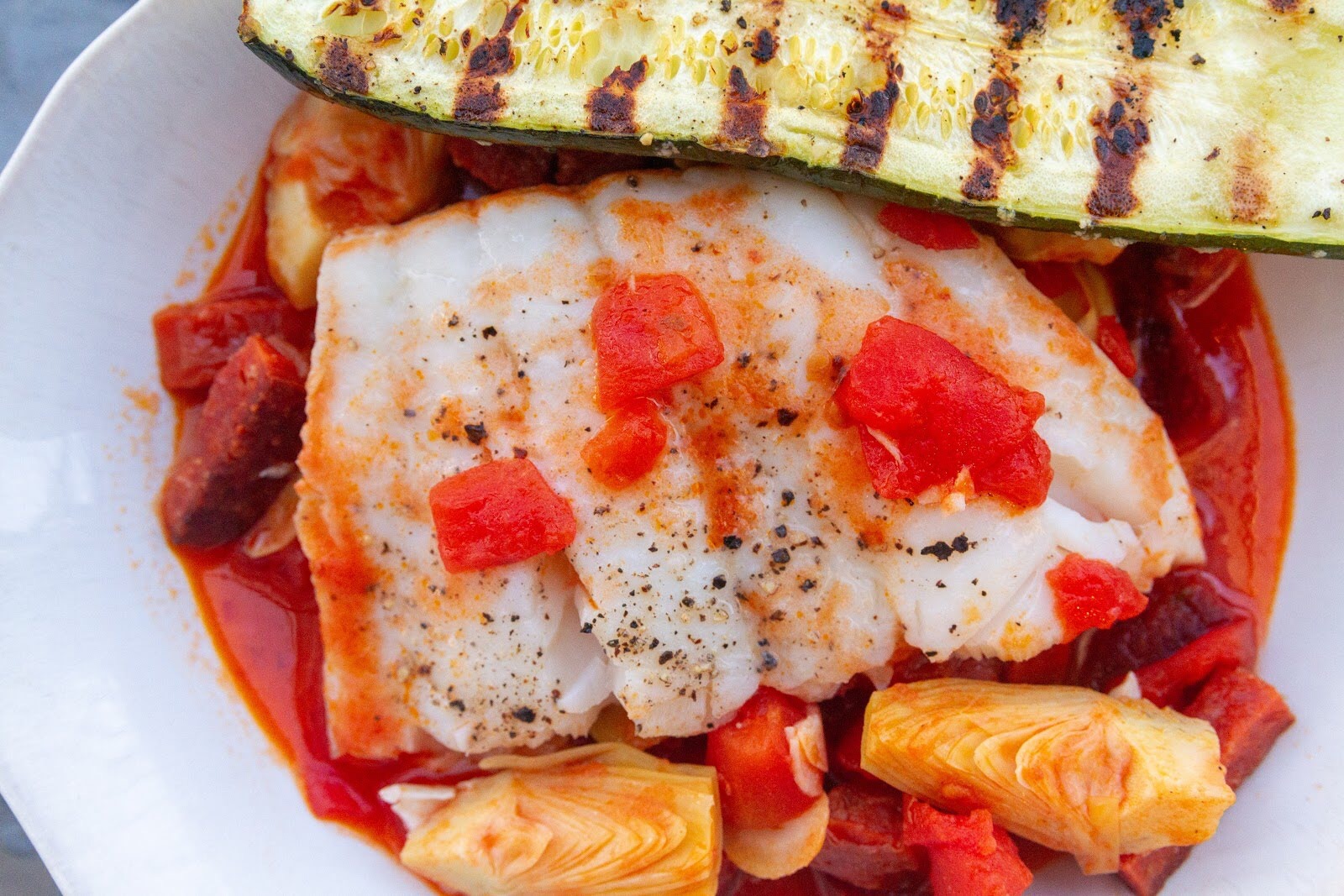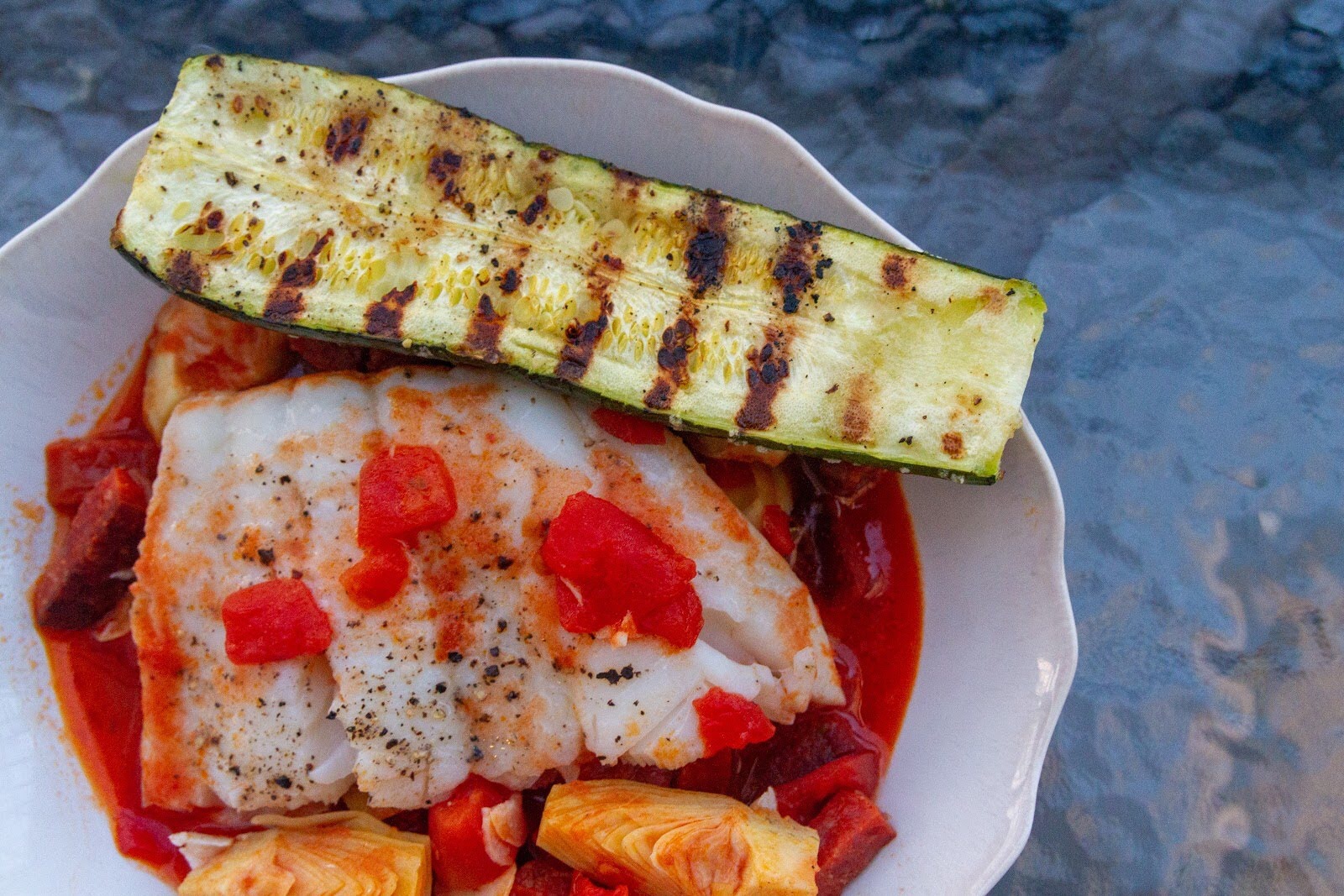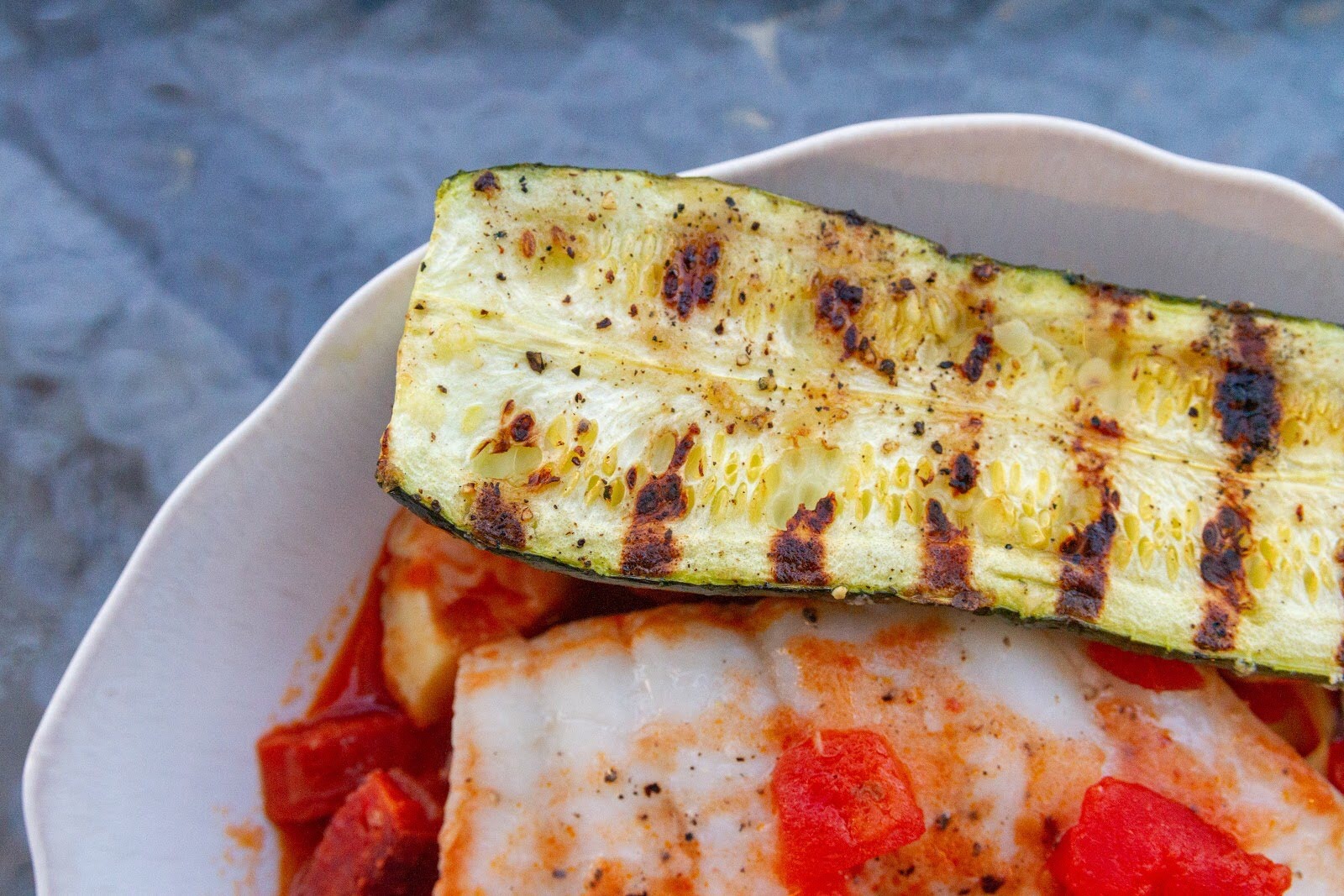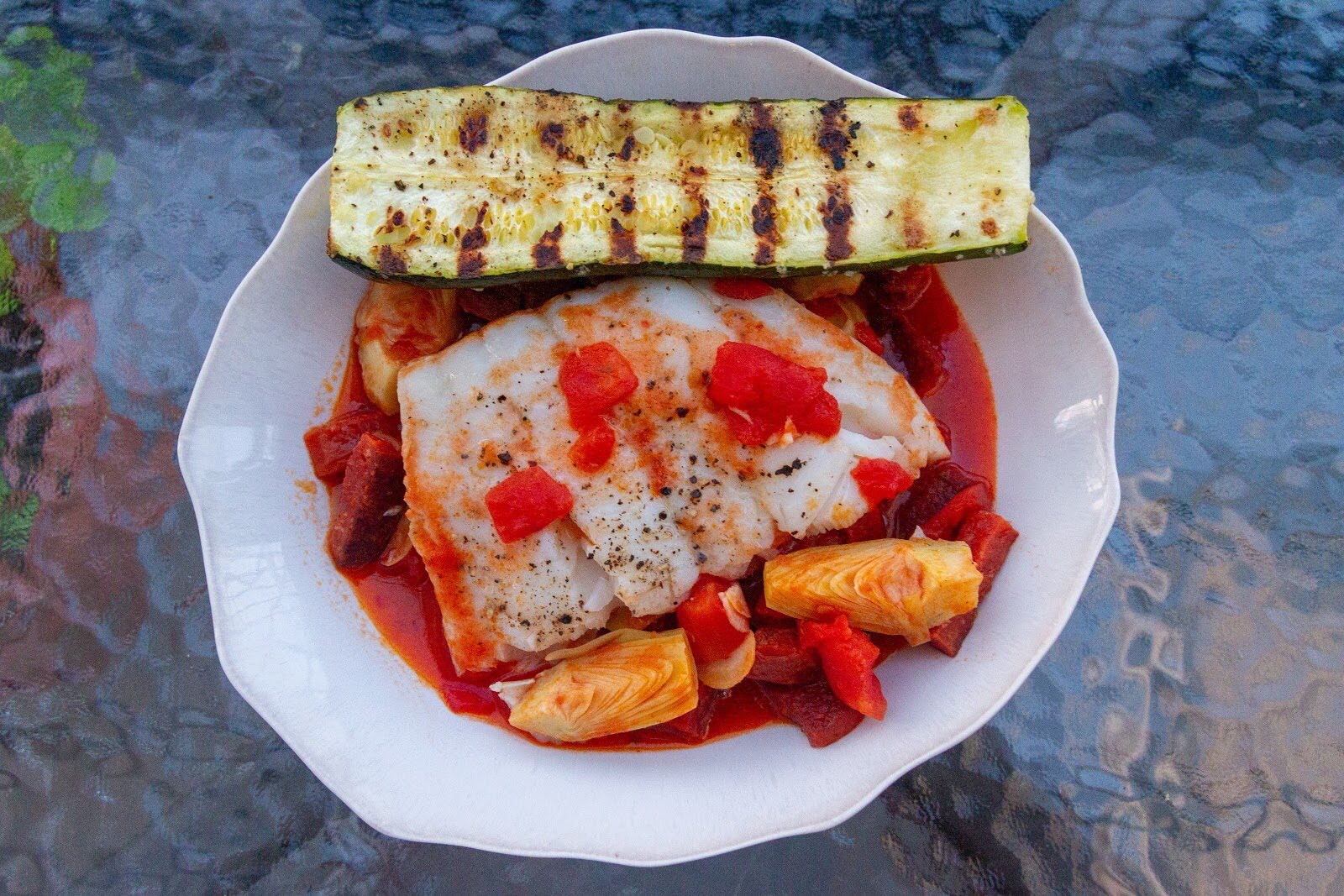 Tomato-Poached Cod with Artichokes and Grilled Zucchini
Cook Tip: Sometimes the best meals appear out of thin air! Upon my request for "cod poached with tomatoes," and no desire to seek out a recipe, Seth created this awesome dish that was bright, flavorful, and so perfect for a weeknight. Not to mention yummy-beyond-words.
The tomatoes turned into a slight broth when cooked to which he added artichoke hearts and pepperoni. An amazing (and surprising) combo we came up with on the spot! Let me tell you, don't be skeptical, cod, artichokes, pepperoni, and tomato equal greatness. For a quick side dish, we grilled zucchini because summer dinners require grilled veggies (and that zucchini was delicious in the tomato broth). #healthy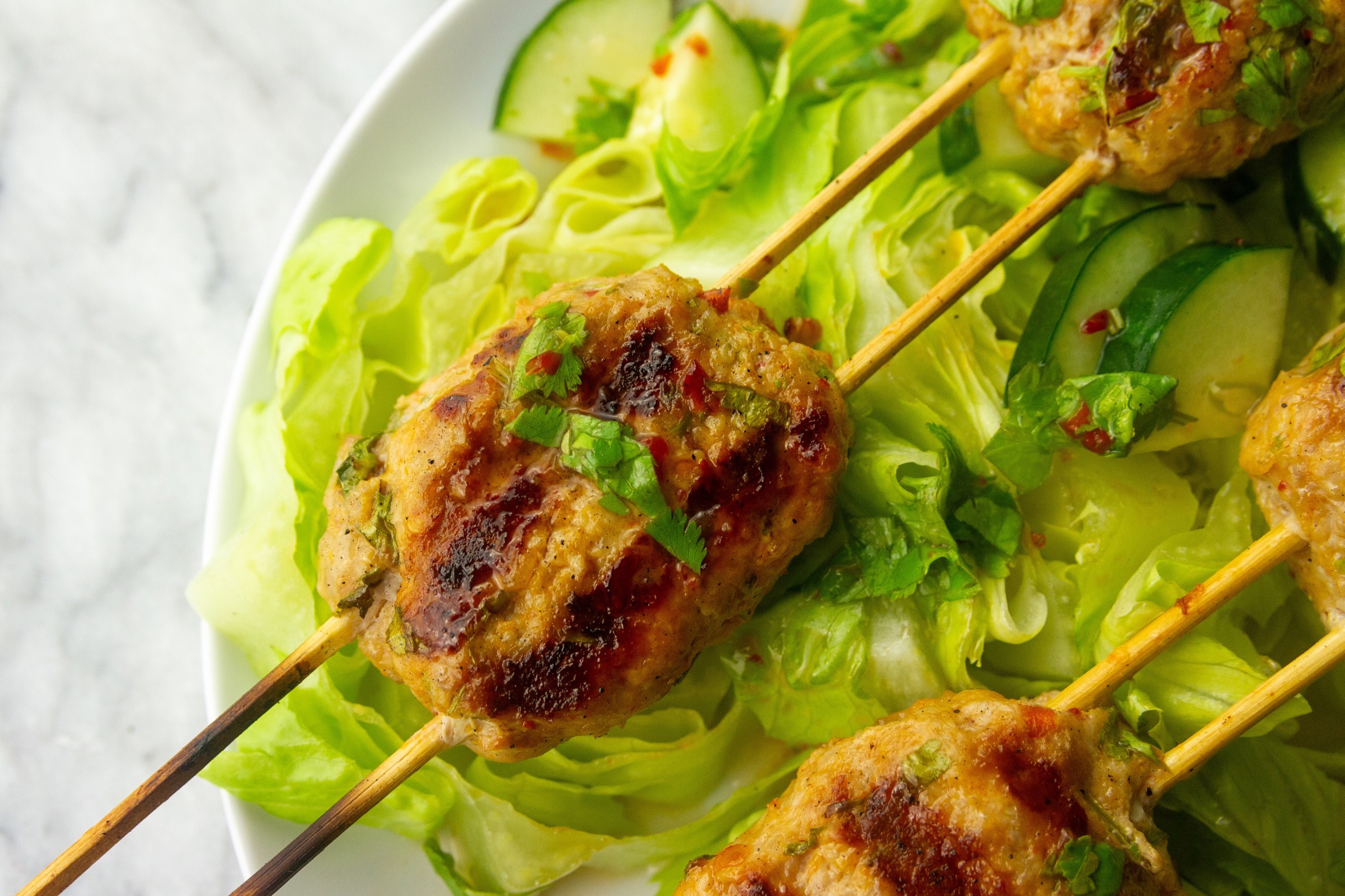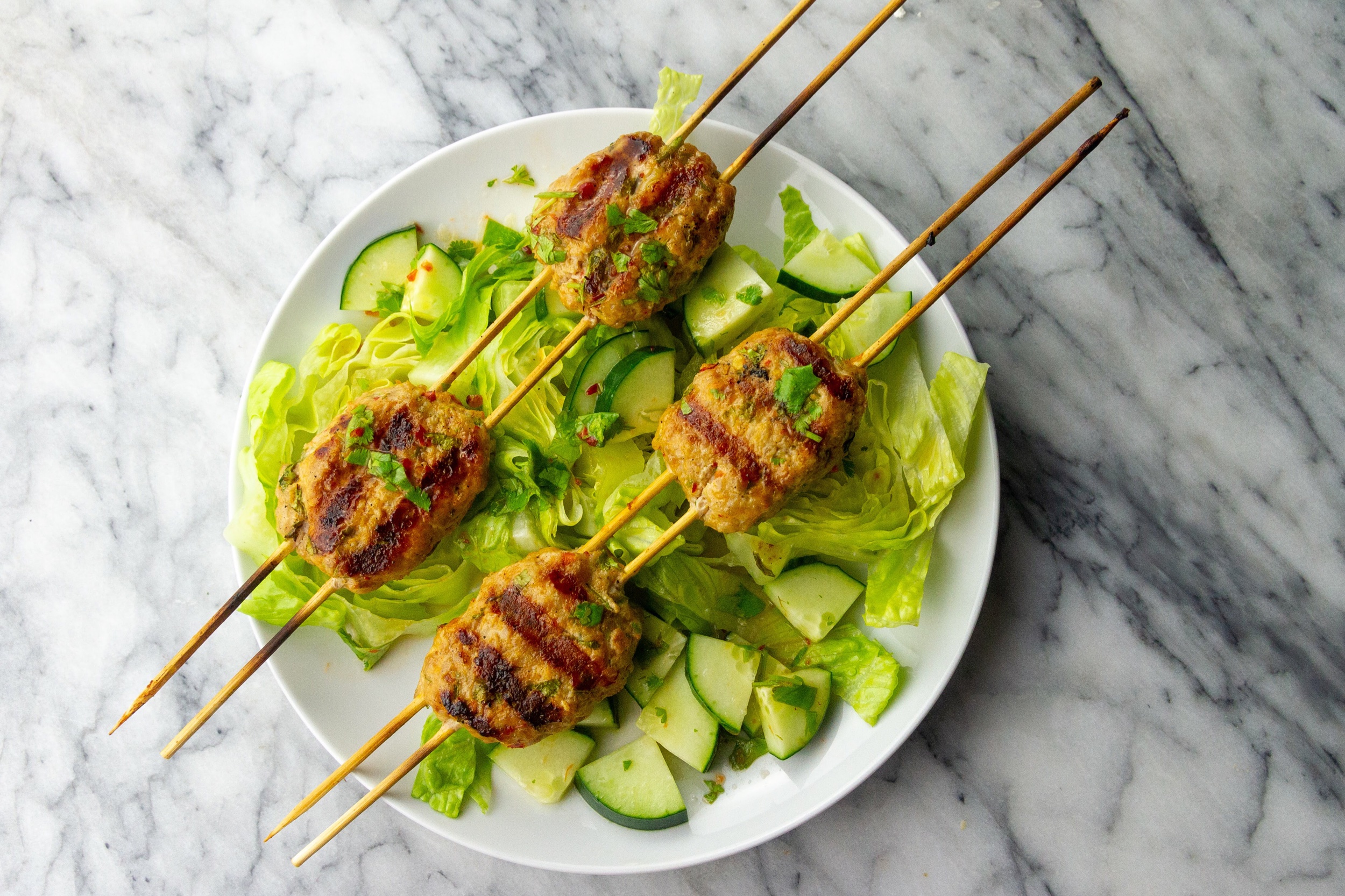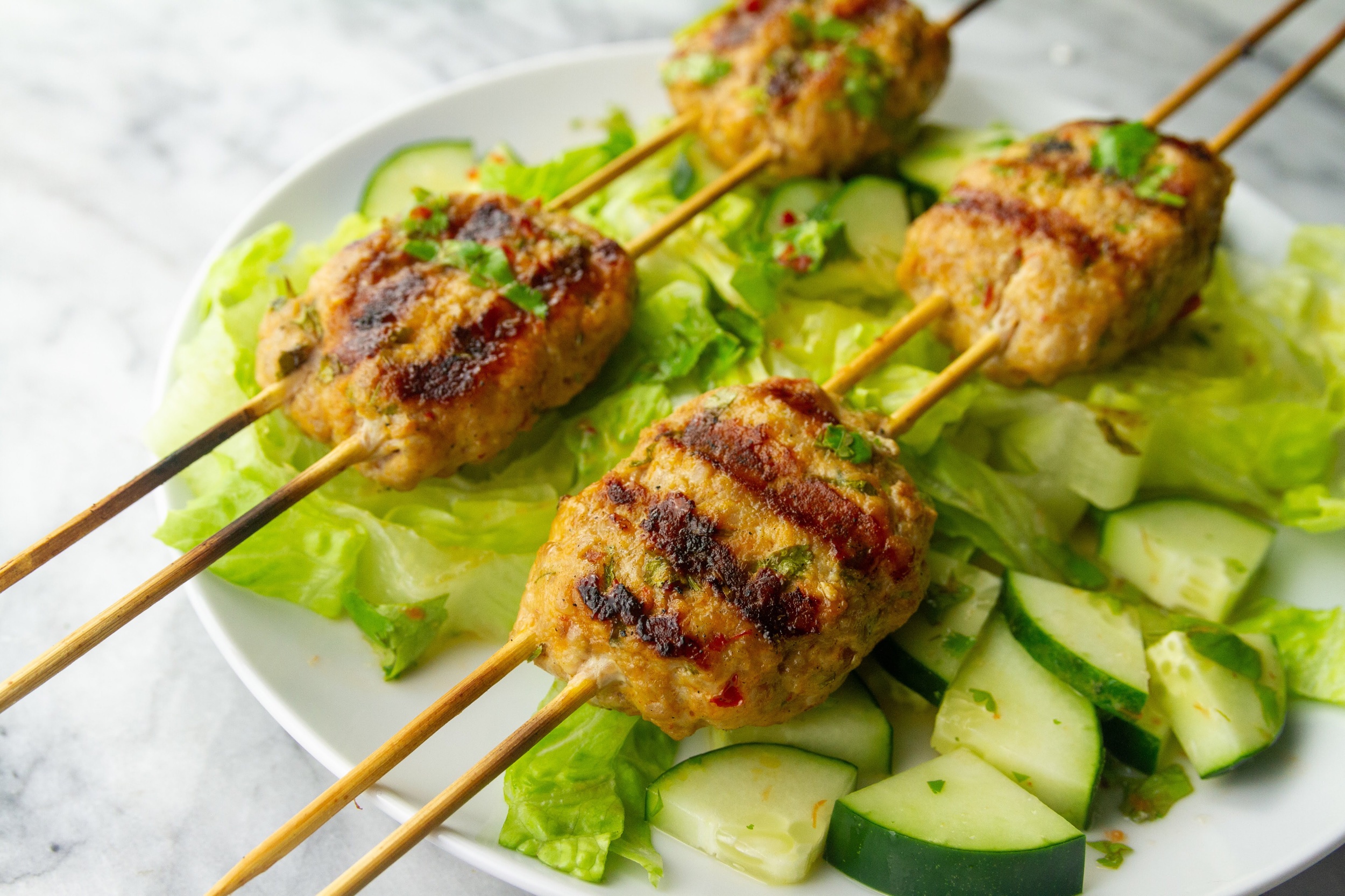 Grilled Spicy Pork Meatballs with Nuoc Cham
Cook Tip: Find the recipe for this dish, here! It's naturally gluten free, by the way. When grilling with wooden skewers, always soak them in water prior to use (I'm in need of metal ones, stat). These meatballs were savory, spicy, and superb. I was craving them the next day and even more as I wrote this review.
Delicious over an easy salad (ours includes romaine and cucumber), I'd love the meatballs equally over jasmine rice, noodles, or even on their own (great for a crowd, too). Extra delicious was the Nuoc Cham (sauce): we doubled the batch so that it could be drizzled over everything with plenty leftover. #worthit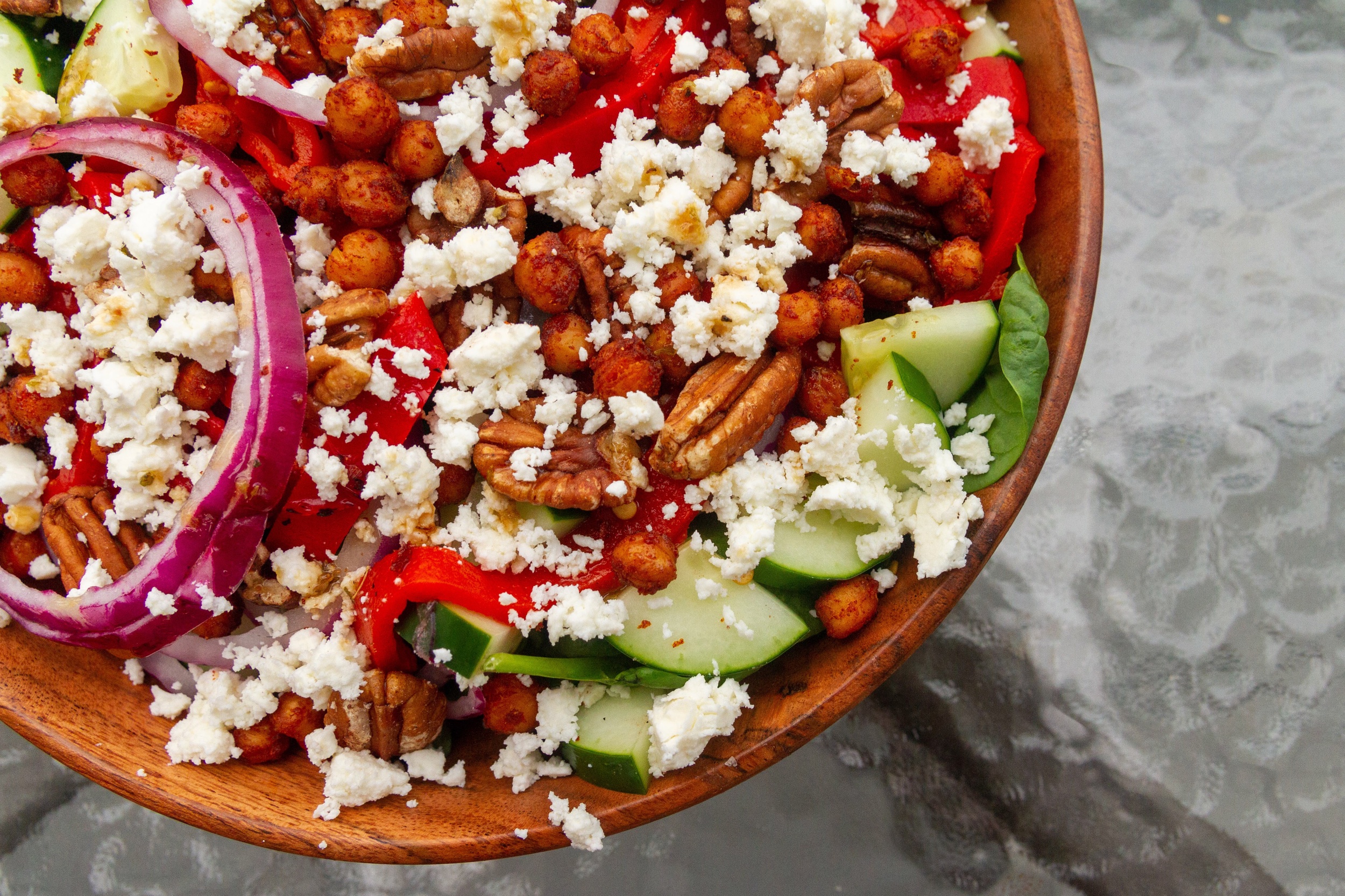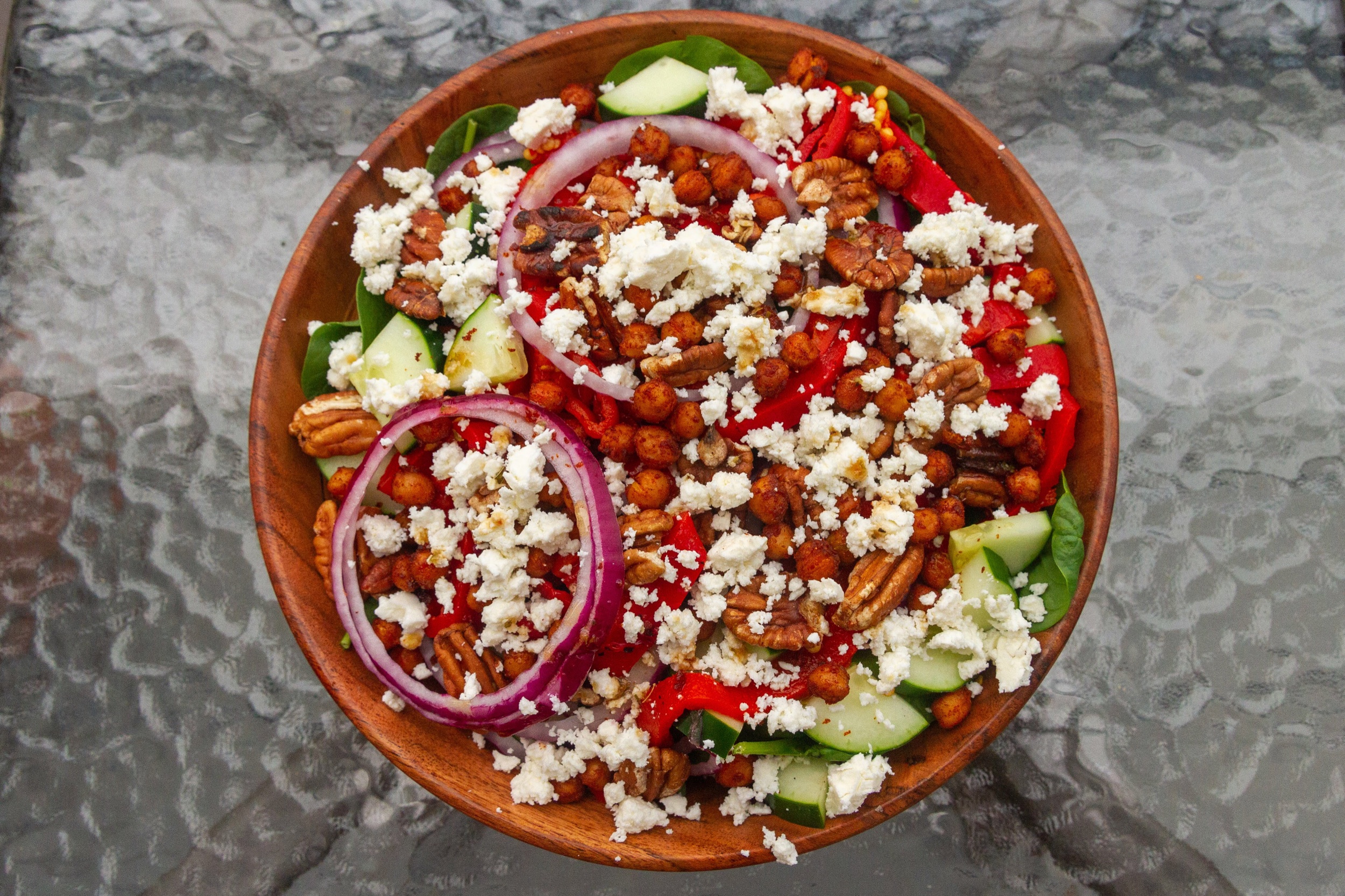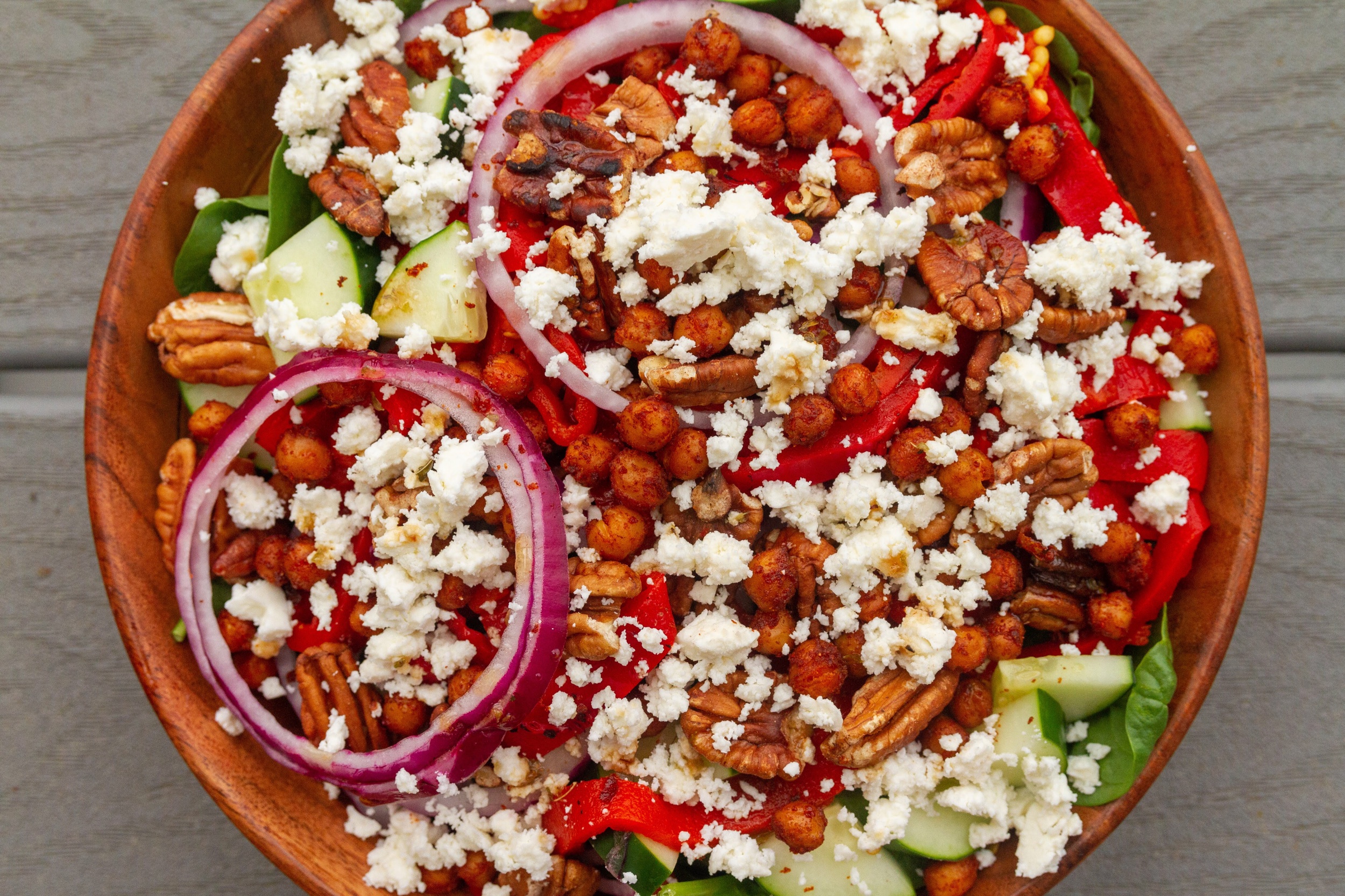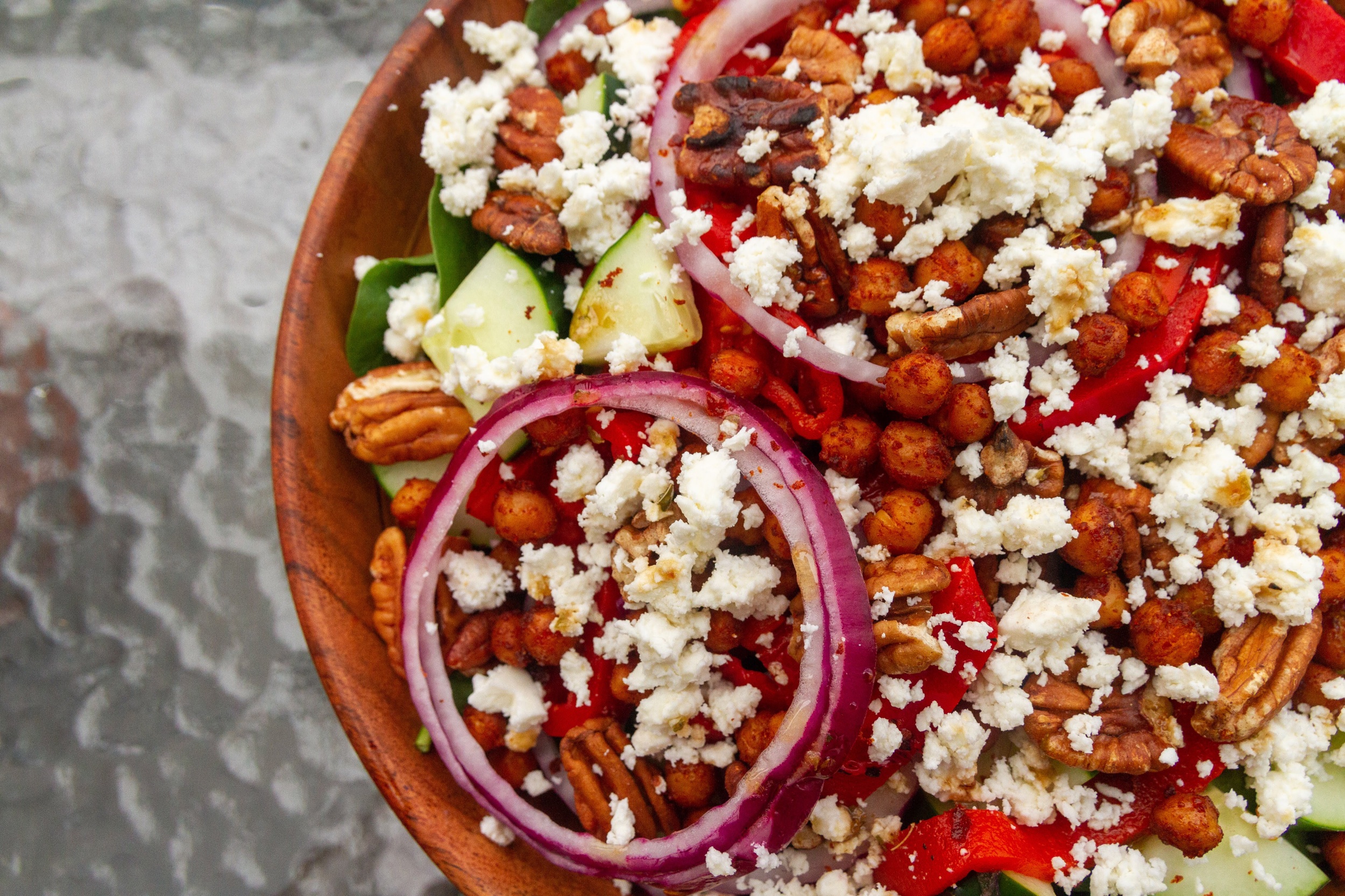 Mediterranean Roasted Chickpea and Spinach Salad
Cook Tip: Grab the recipe for this dish, here. Note that we used pecans instead of walnuts; no other changes made to the recipe. Joyfully, this salad came together faster than I could have imagined. While the chickpeas roasted, the dressing got made, the veggies got chopped, and then all of a sudden it was time to eat! We do meatless meals from time to time as I think it's a good "reset" for my body. That and sometimes you just don't have anything around but chickpeas!
This salad was delicious and great for a hot summer night (could envision it for a backyard bbq as well). You could easily replace the spinach with another leafy green of your choosing, but I think it worked well. I may increase the chickpeas next time - they're always a favorite part of a big salad. Overall, I loved each of the ingredients and proudly share I added extra feta after the photos were taken. #liveyourlife
That's all for now!
Questions about any of our dinners? Leave us a comment, below.
Let's eat well, together.
Mollie and Seth