Grilling Season
Summer is most certainly here and we've been cooking up some awesome meals during these hot summer nights. Now that we finally have an outdoor (electric) grill, I'm finding that everything we make has a grilled element! Not complaining. Grilled food is delicious.
When the temps rise and we're not interested in combing through cookbooks, the good 'ol protein-and-veggie combo works wonders. Select your protein of choice, grill it, and pair with a seasonal veggie (which could also be grilled if you wish). And when all else fails and you don't know what to cook…make pizza. 😉 Dinner? Done.
Note: all meals are entirely gluten free. Always.
Here's what we have been cooking…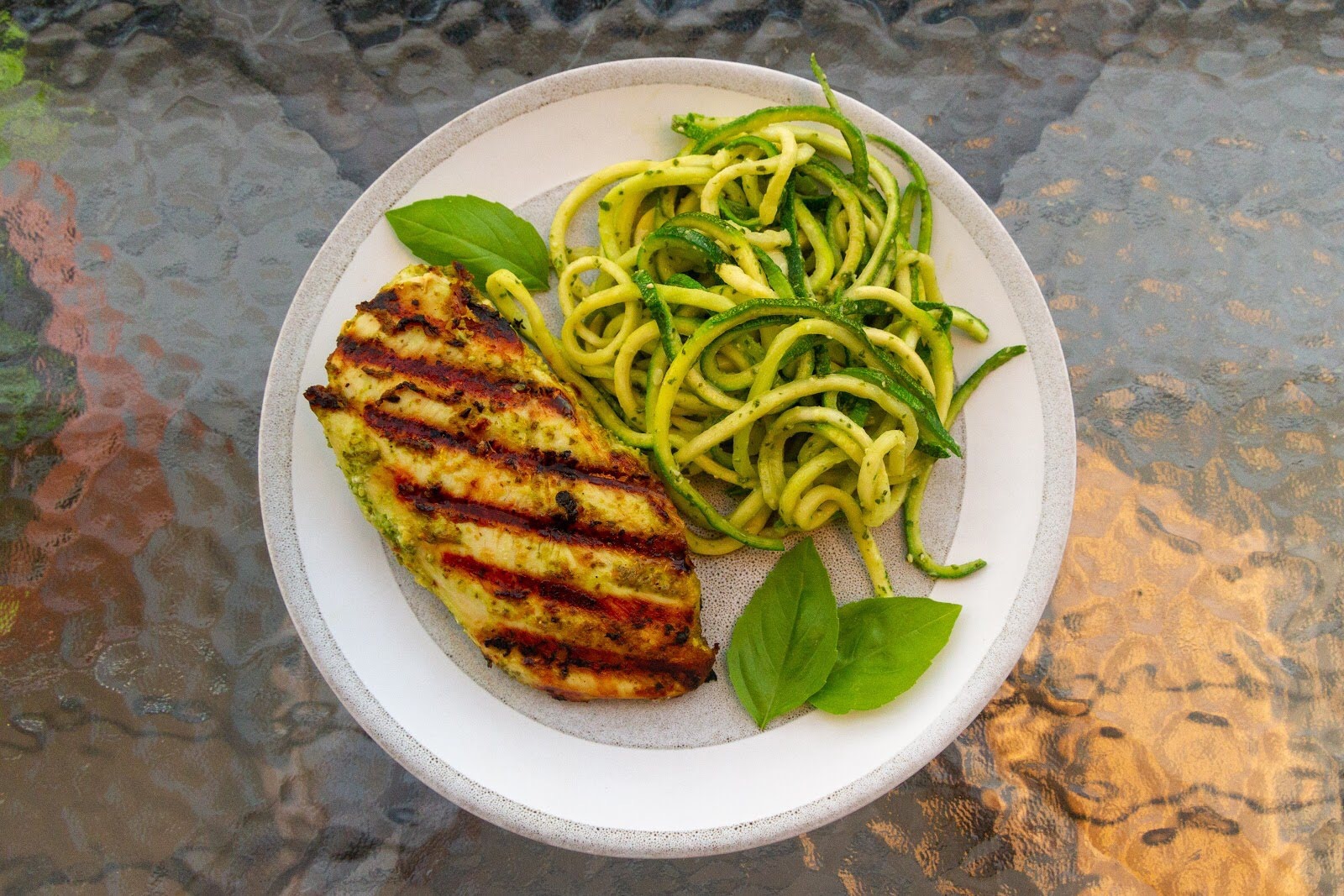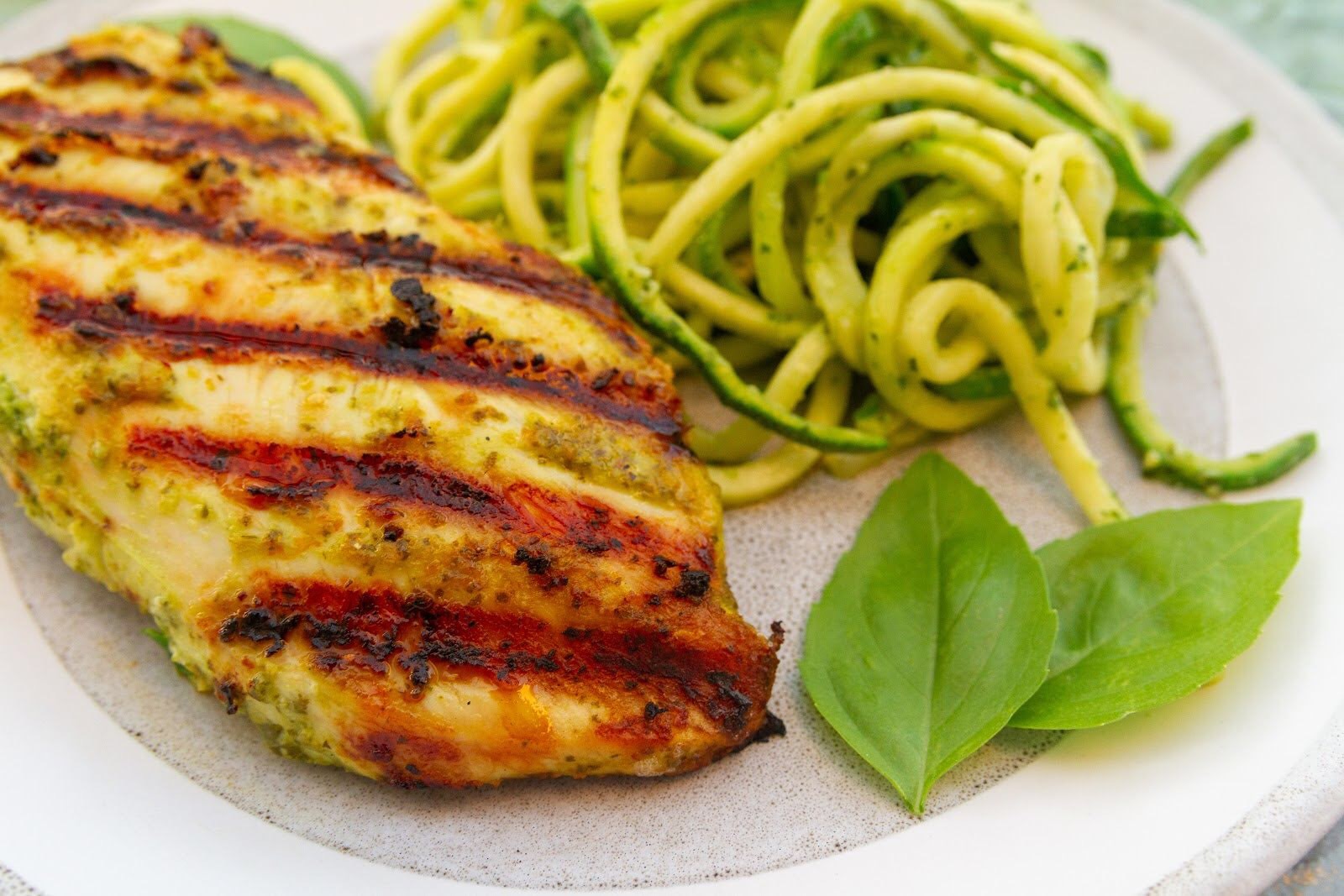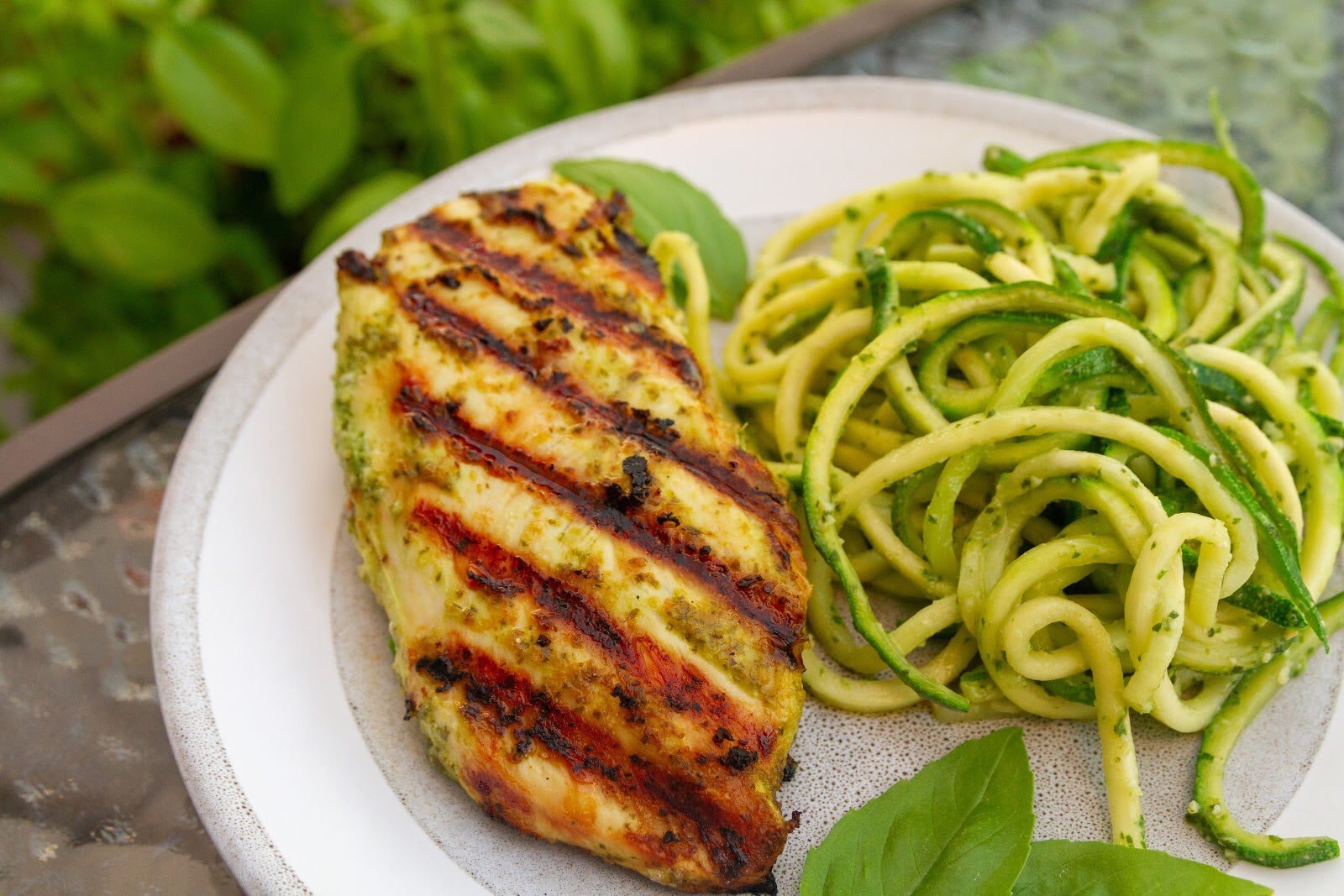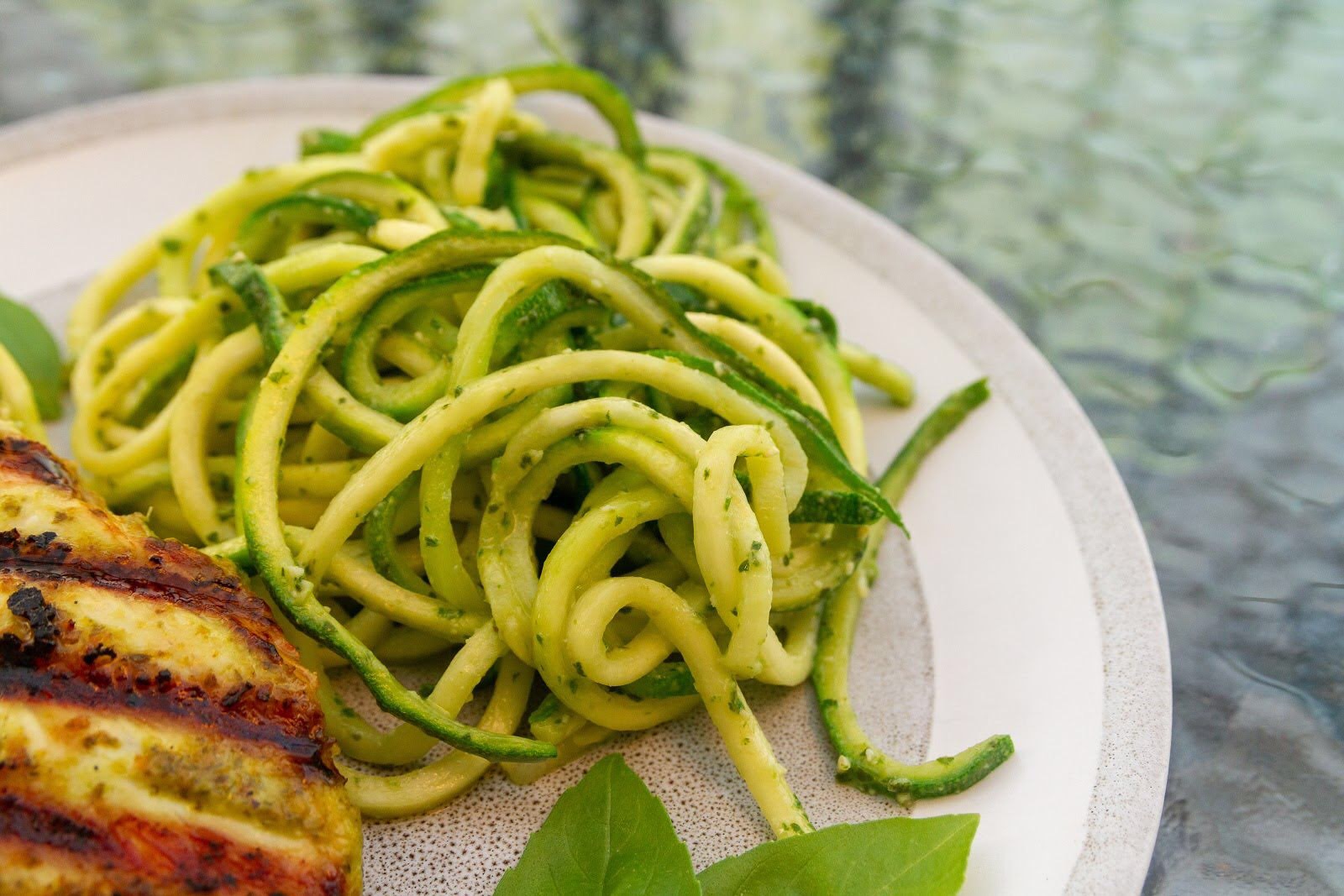 Grilled Chicken and Pesto Zucchini Noodles
Cook Tip: Marinate the chicken in pesto for a minimum of twenty minutes before grilling. The flavors will shine! For best results with zucchini noodles, simply sauté them quickly (about three minutes) with a little pesto. You can always add more once it's on your plate!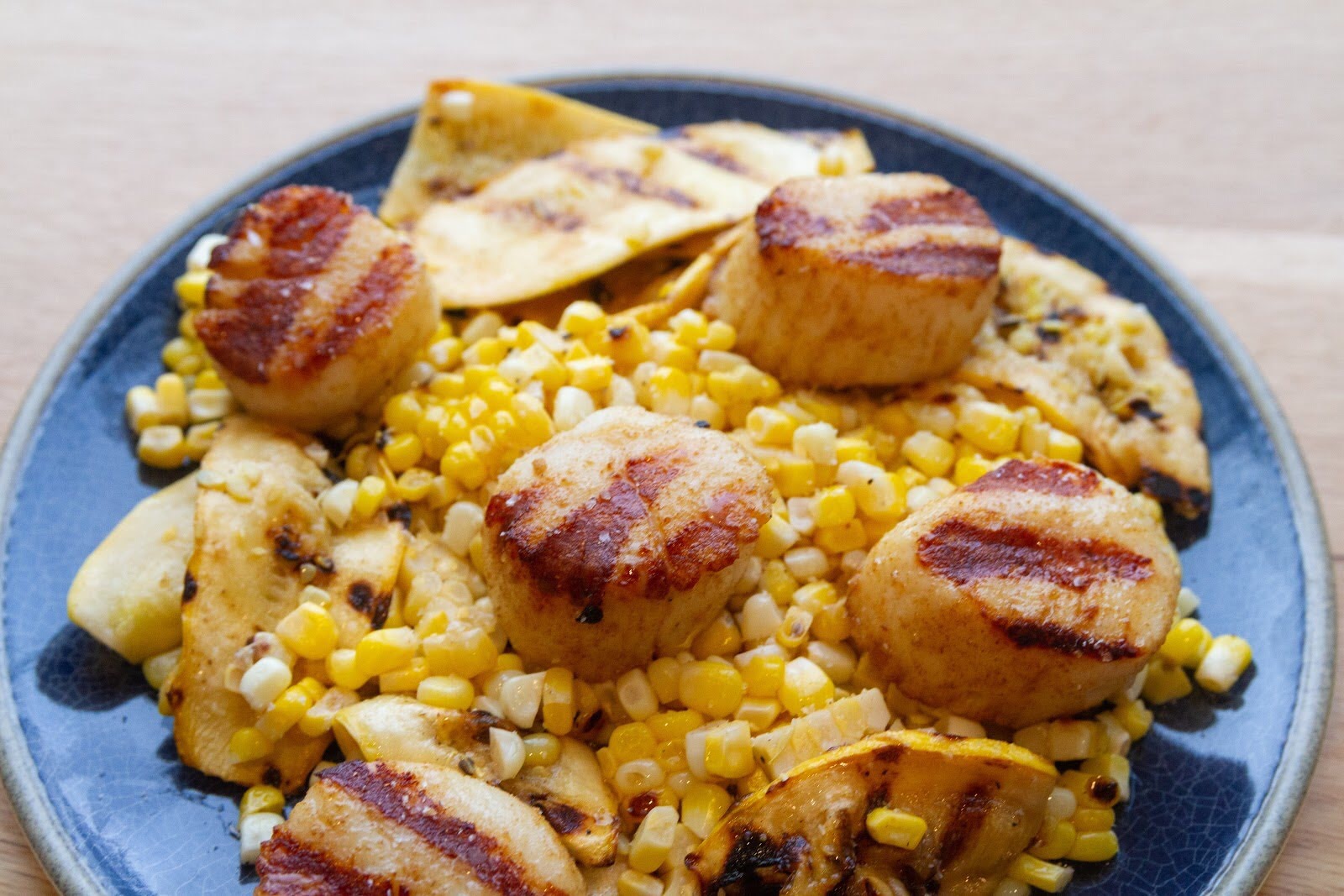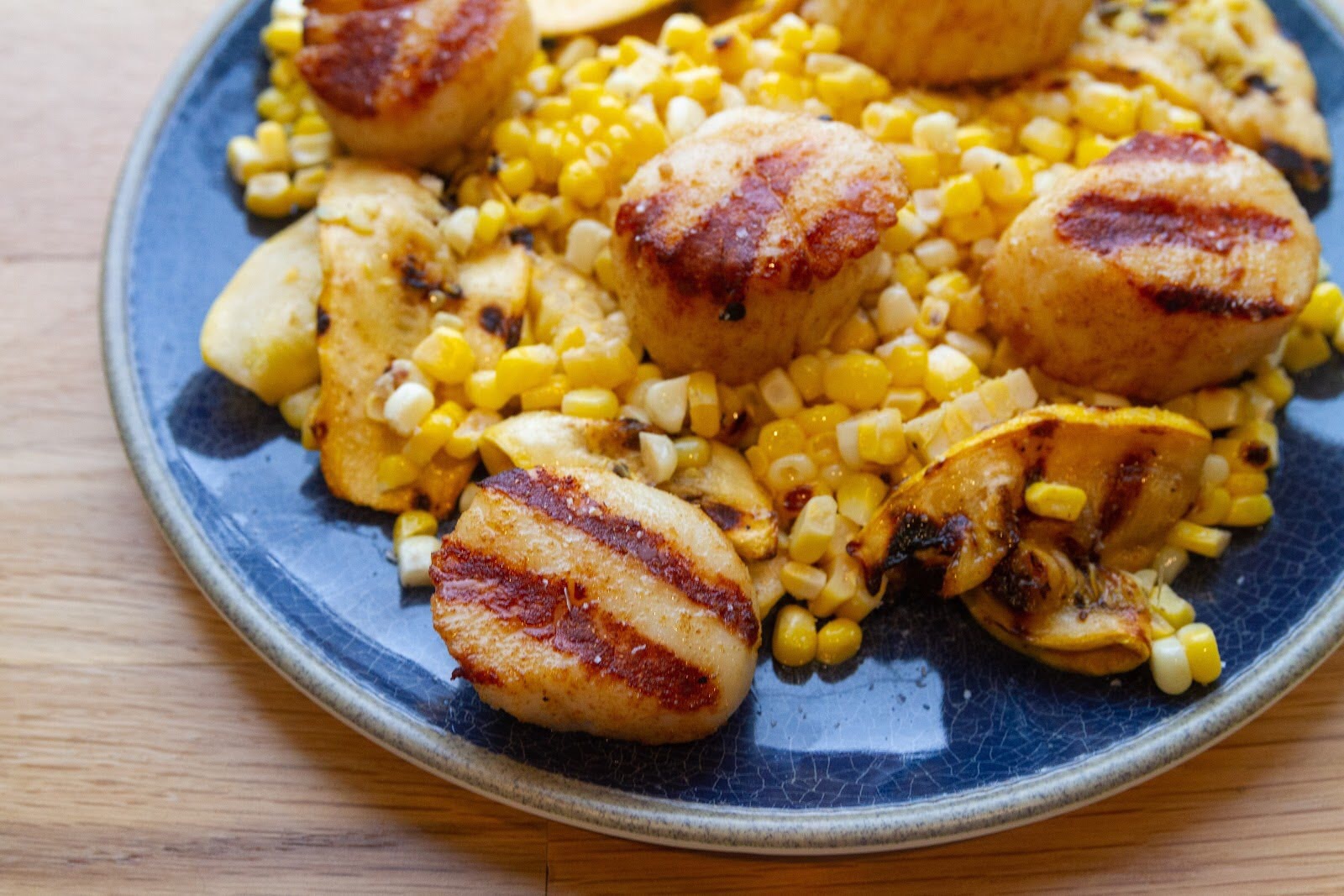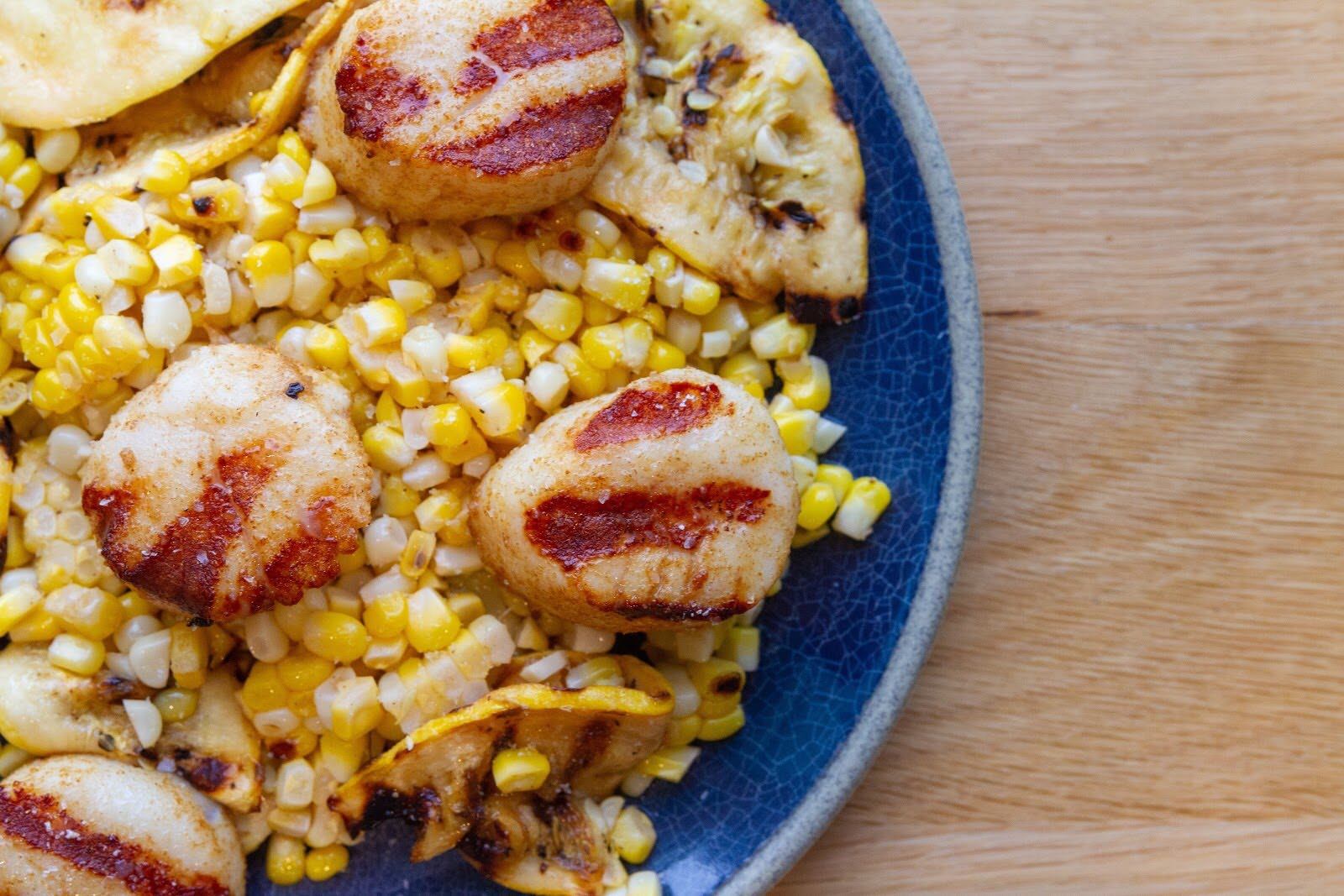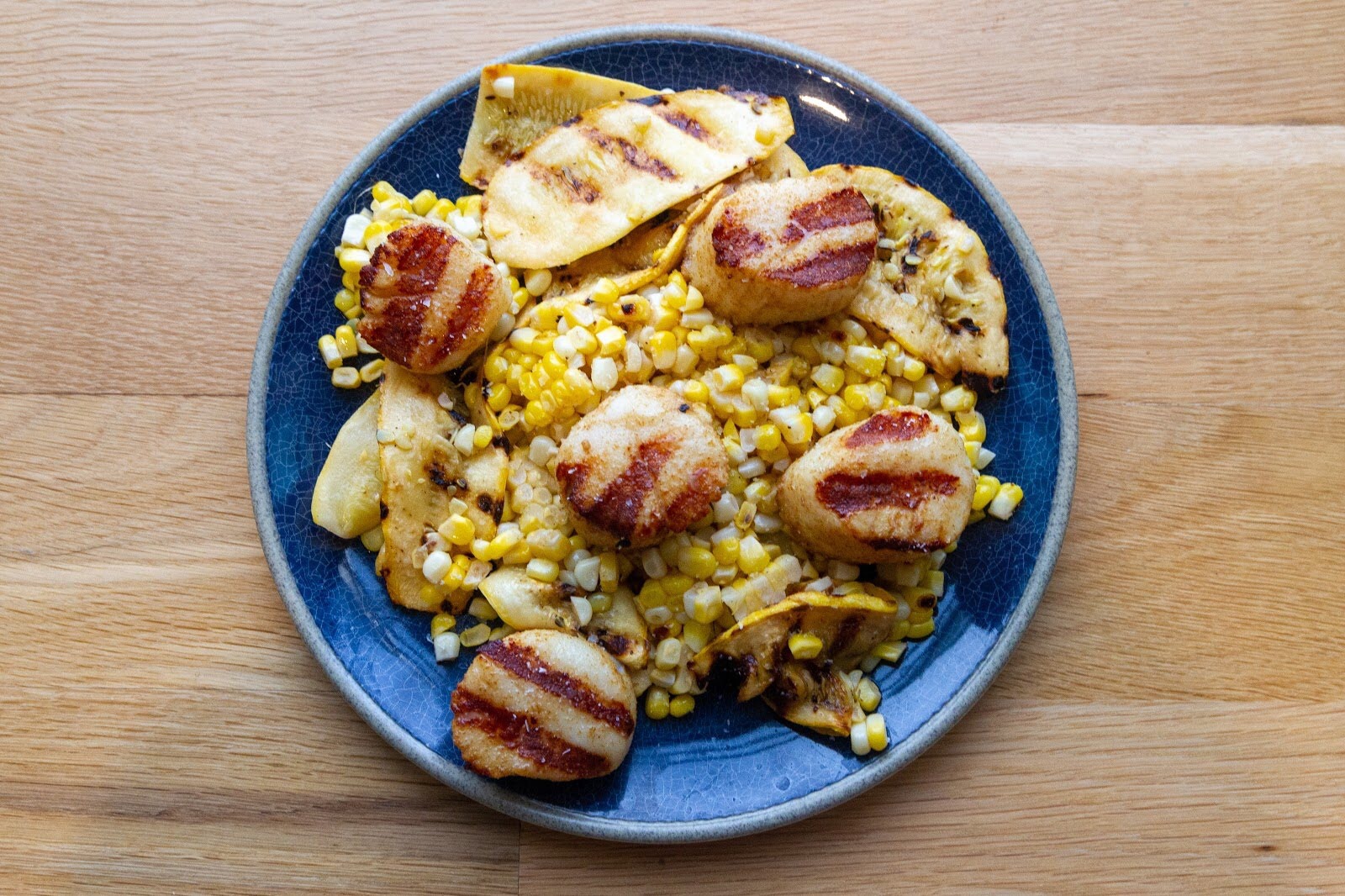 Grilled Scallops with Corn and Summer Squash
Cook Tip: Make sure your scallops are very dry prior to grilling (thread a few onto metals skewers, pre-soaked wooden ones) to ensure a beautiful sear on the outside. Even better? Grill the corn (on the cob) and squash, too! Meals like these need minimal additional seasoning: simple salt and pepper does the trick.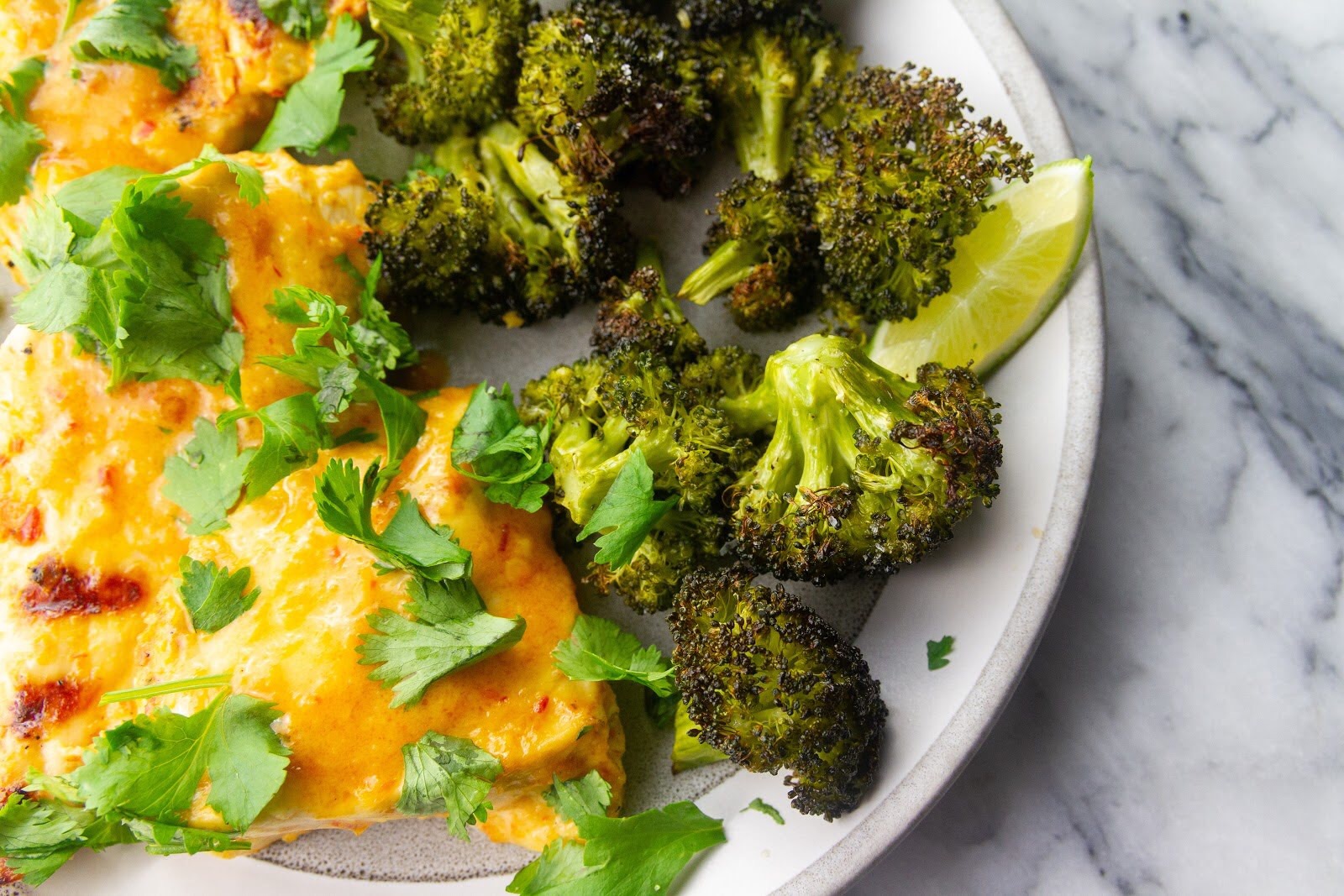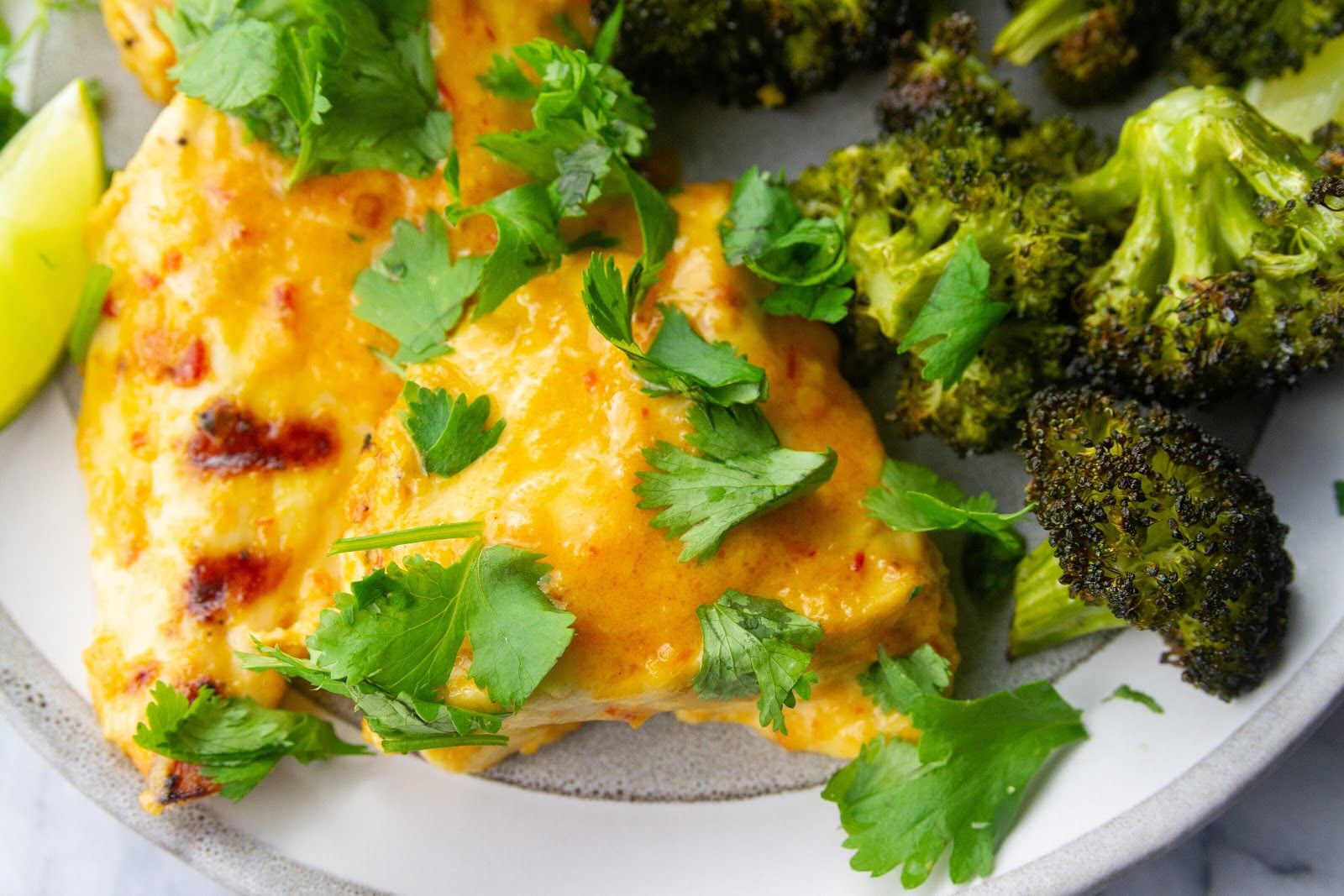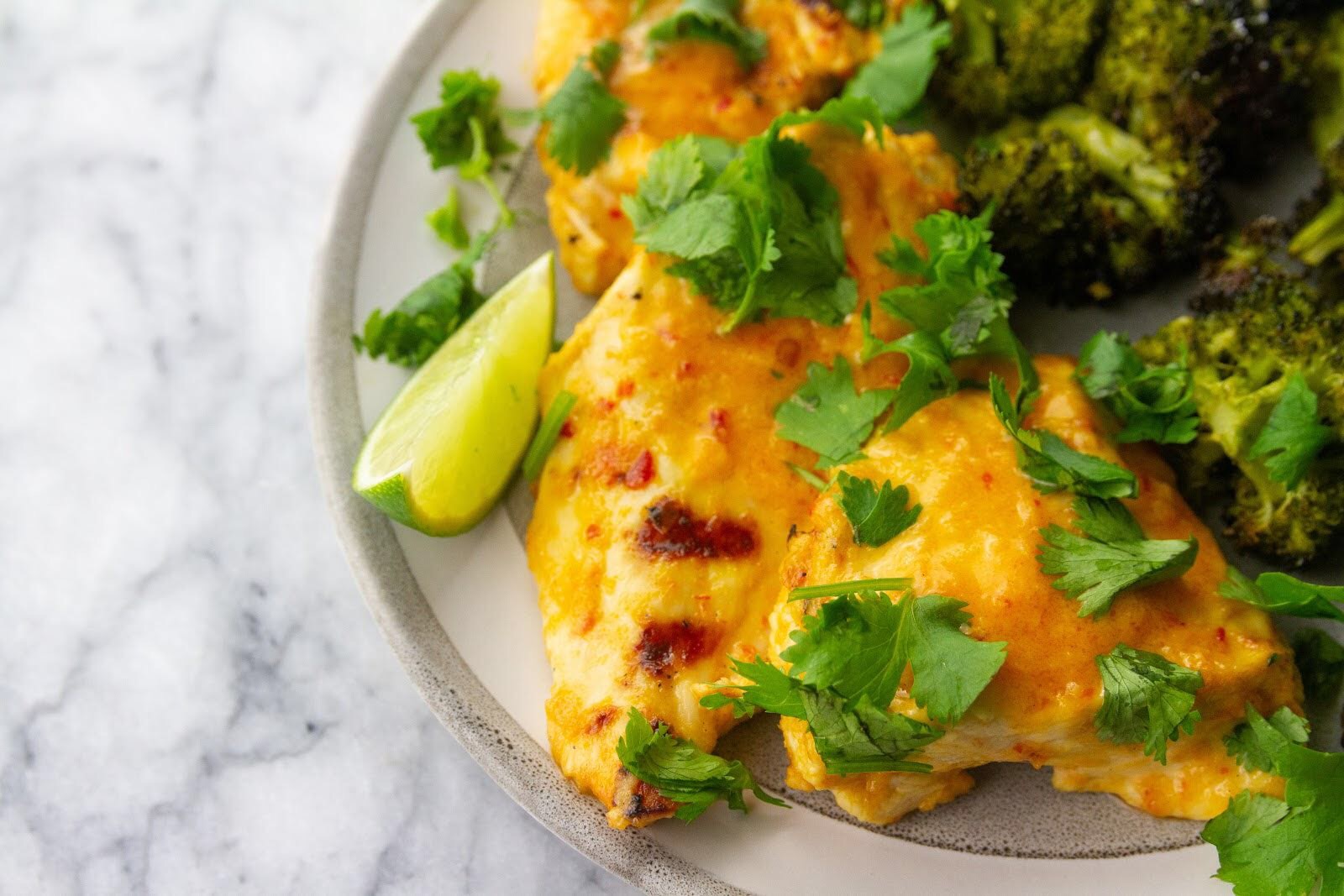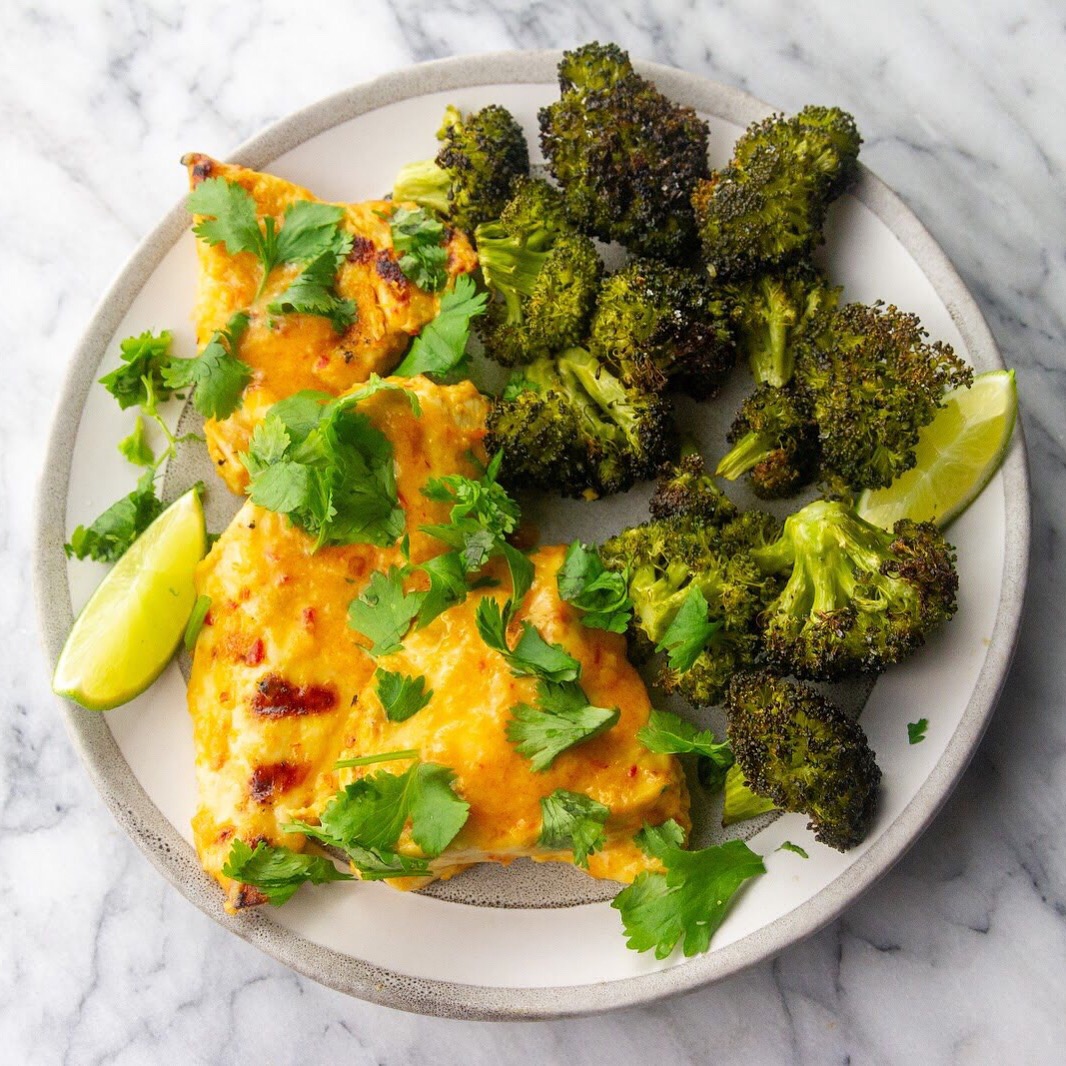 Spicy Coconut Grilled Chicken with Roasted Broccoli
Cook Tip: Grab the chicken recipe here! Just note: we used boneless, skinless chicken breast instead of thighs for this dish. For the broccoli, season it simply before roasting (425 degrees) with olive oil, salt, and pepper. A vibrant chicken dinner doesn't need a flashy vegetable; simple is best!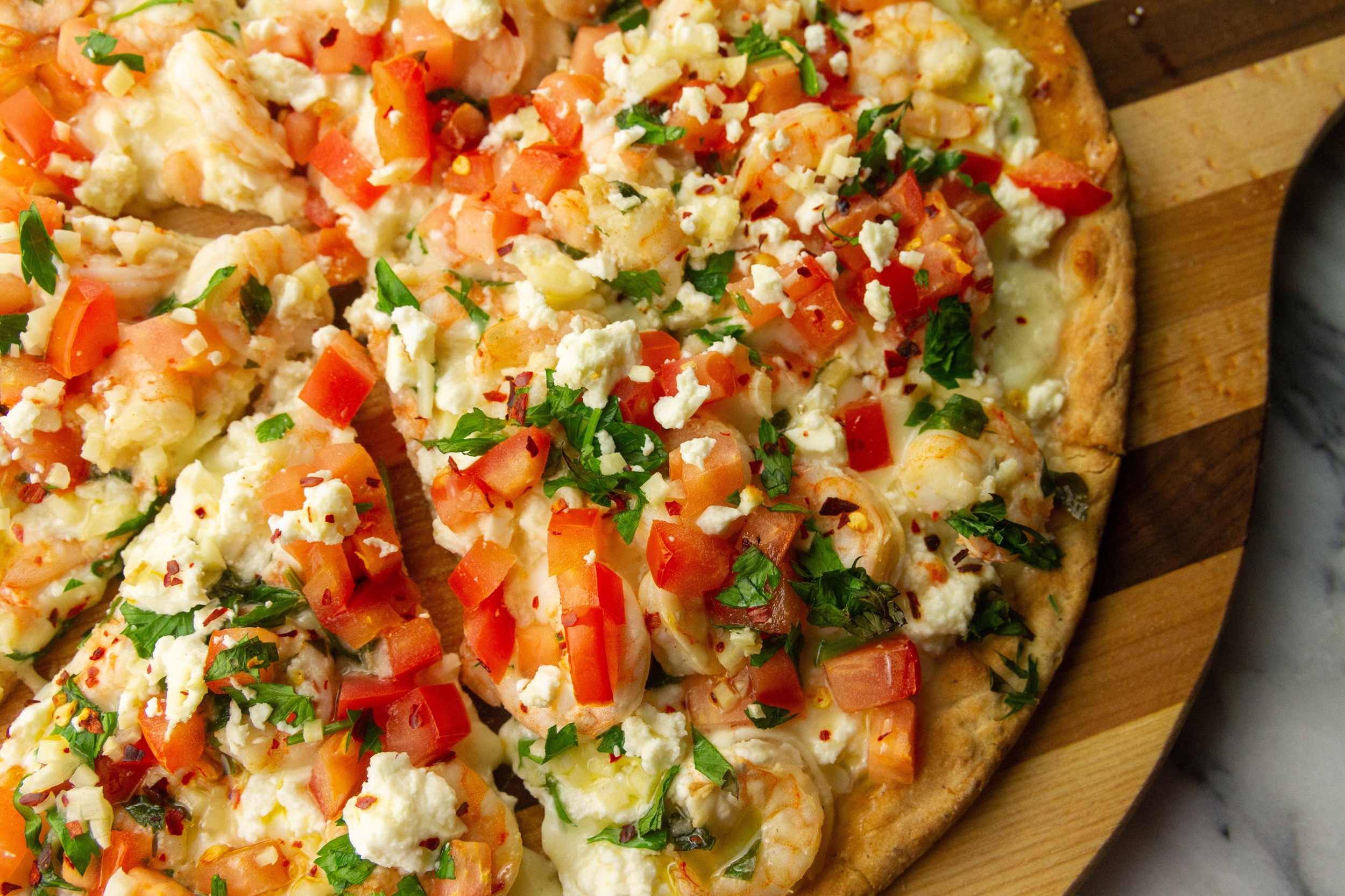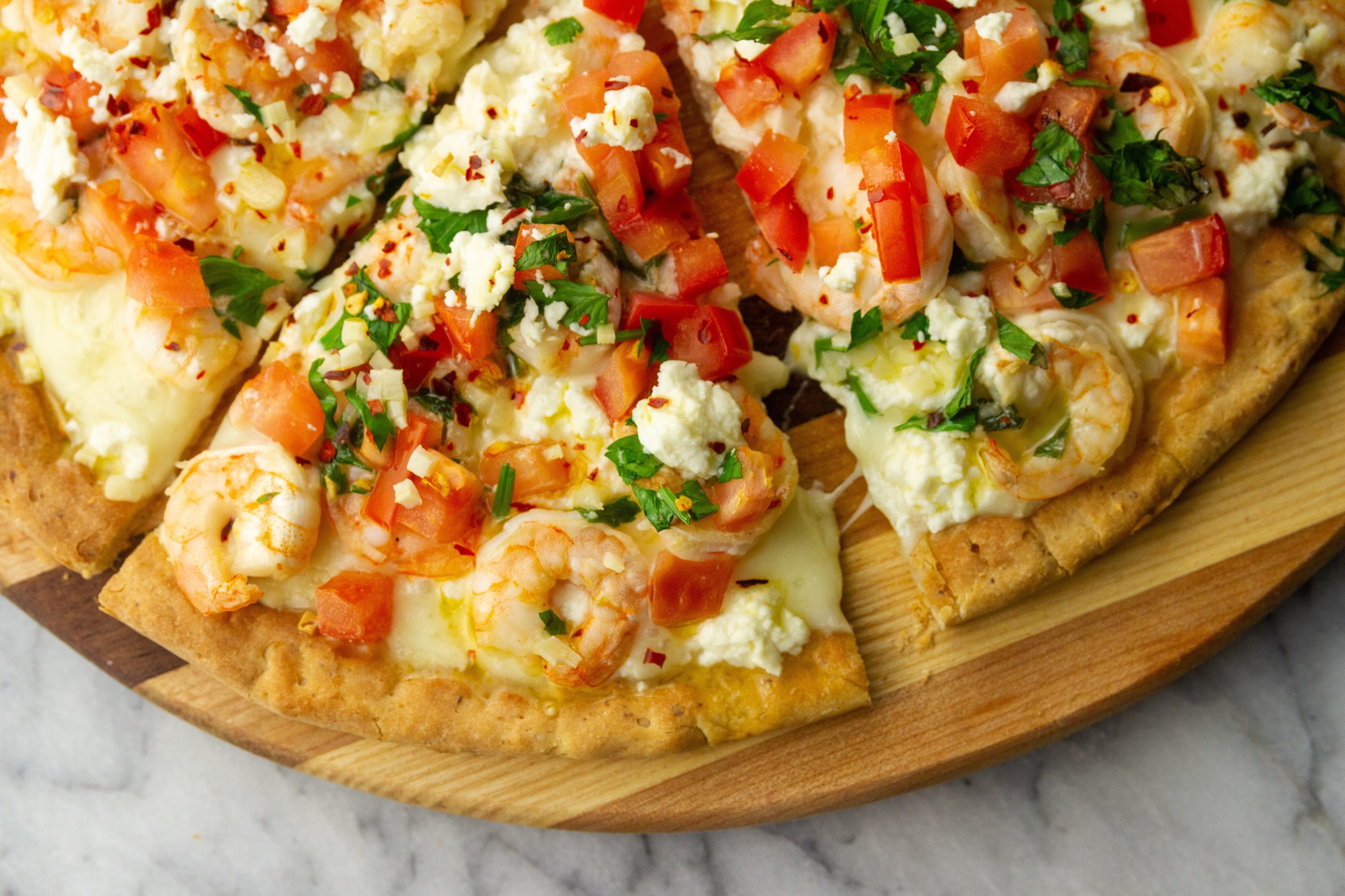 Shrimp Scampi Pizza
Cook Tip: We used a Peace of Mind Baking Co. gluten free, vegan crust for this pizza. Pre-bake it in the oven for a few minutes prior to adding your toppings (instructions are on the package). This scampi pizza included sautéed shrimp, a mix of mozzarella and feta, plus chopped tomatoes, parsley, and garlic. The most delicious part of homemade pizza is that you can top it to your heart's content. This was one well-topped pie!
That's all for now!
Questions about any of our dinners? Leave a comment below or send us note.
Let's eat well, together.
Mollie + Seth