Five Favorites with Wilson Farm
When the temperature spikes, the humidity soars, and all you can bother to contemplate is where to find your next frozen/very cold treat, it can be difficult to think about cooking dinner! Believe me, I get it.
There's not much joy in laboring over a hot stove when the air is so thick you can barely breath; however, we all need to eat. And even (especially) in the summer, we want to eat well!
Take a look at the set of dinners we made last week that were perfect for the increasing heat: plenty of seafood, a new must-marinade for grilled protein, and a basic-yet-amazing hummus plate that I'm already excited to make again.
Trust me, it may be hot out, but that's not an excuse to only eat ice cream for dinner. Well, maybe on vacation, once in a while, but for the most part, let's stick to real meals. 😉
As always, all dishes are entirely gluten free.
Thank you to Wilson Farm for sponsoring this post. All ingredients used in each dish are available at the Farm in Lexington, MA. All opinions and ideas are my own.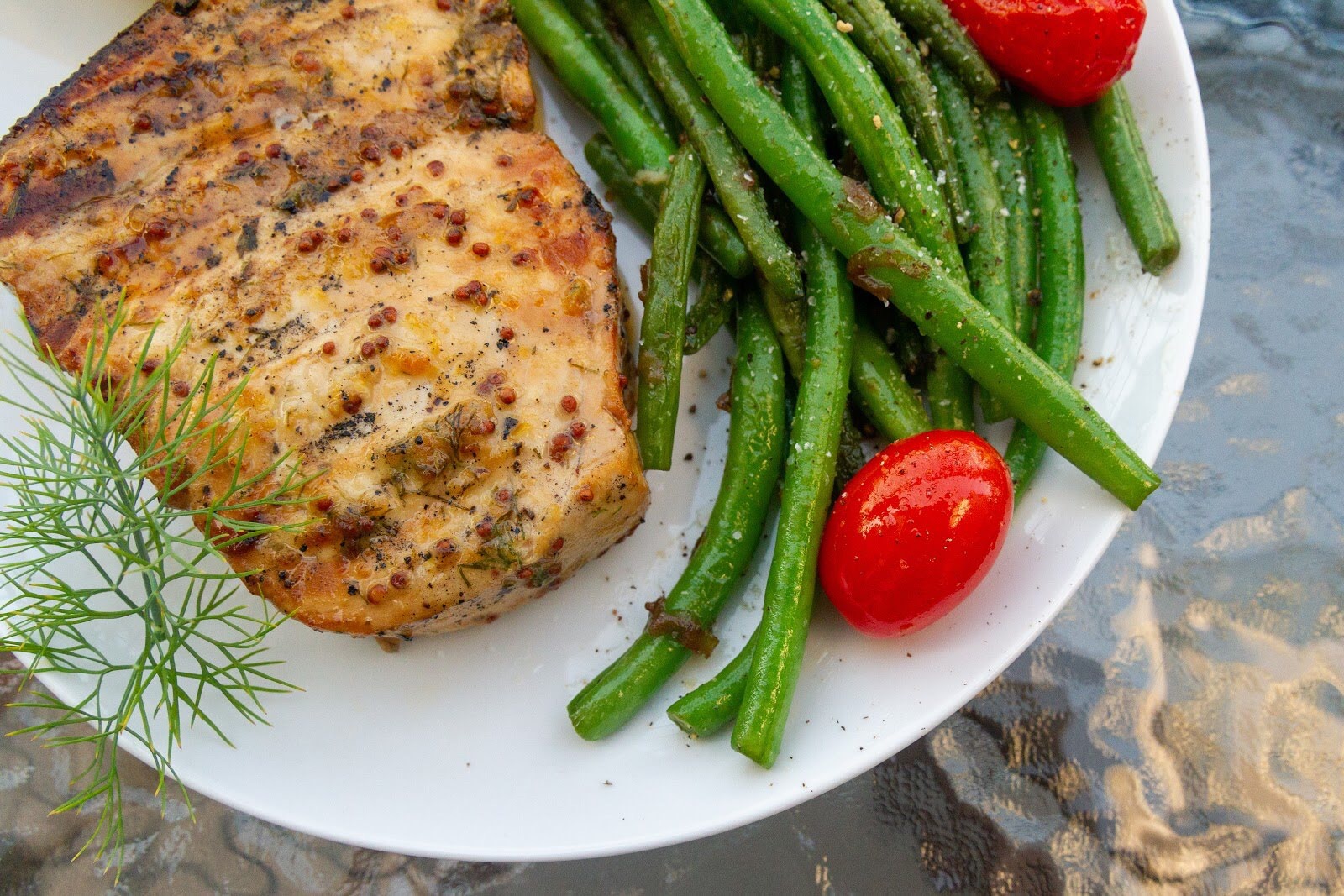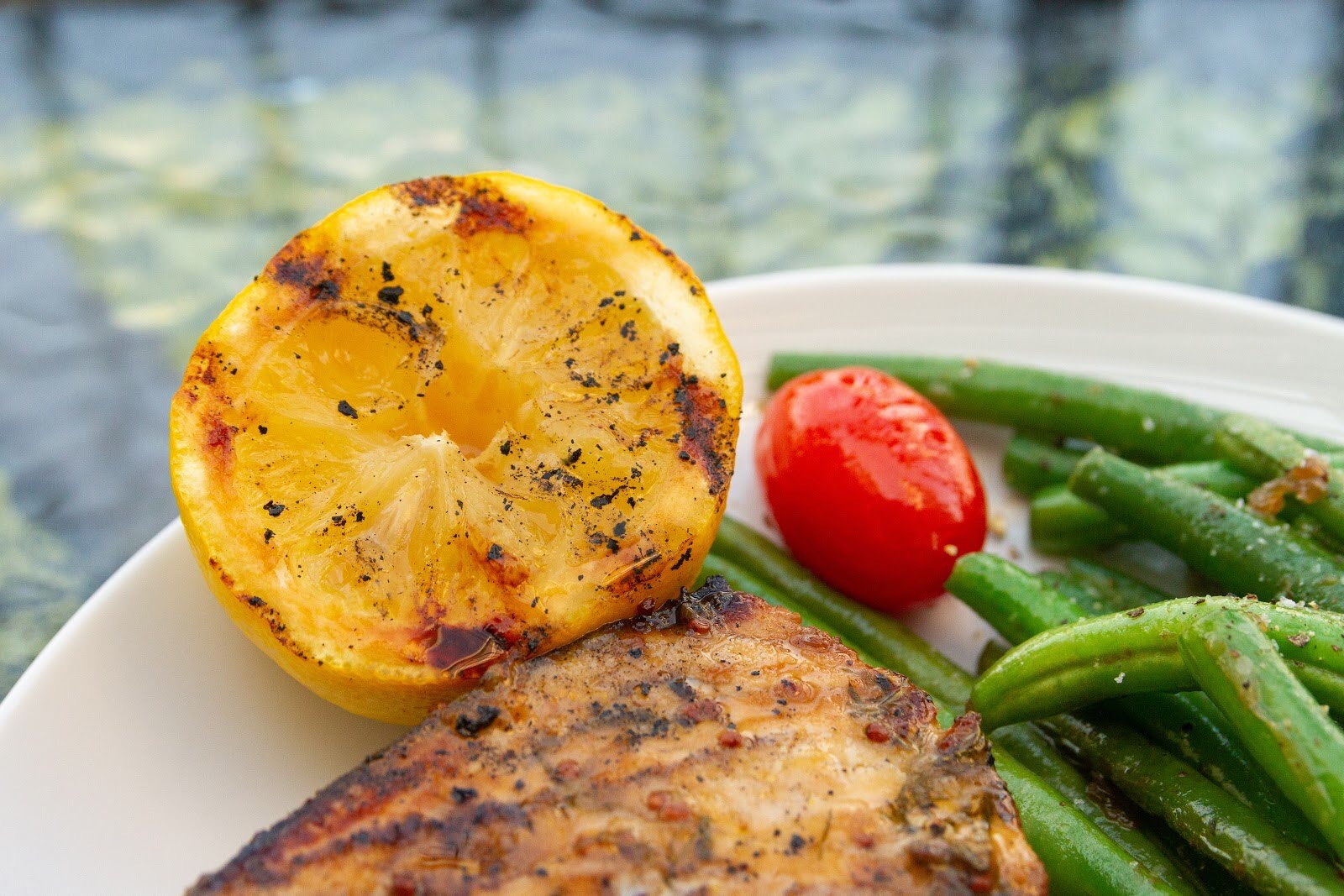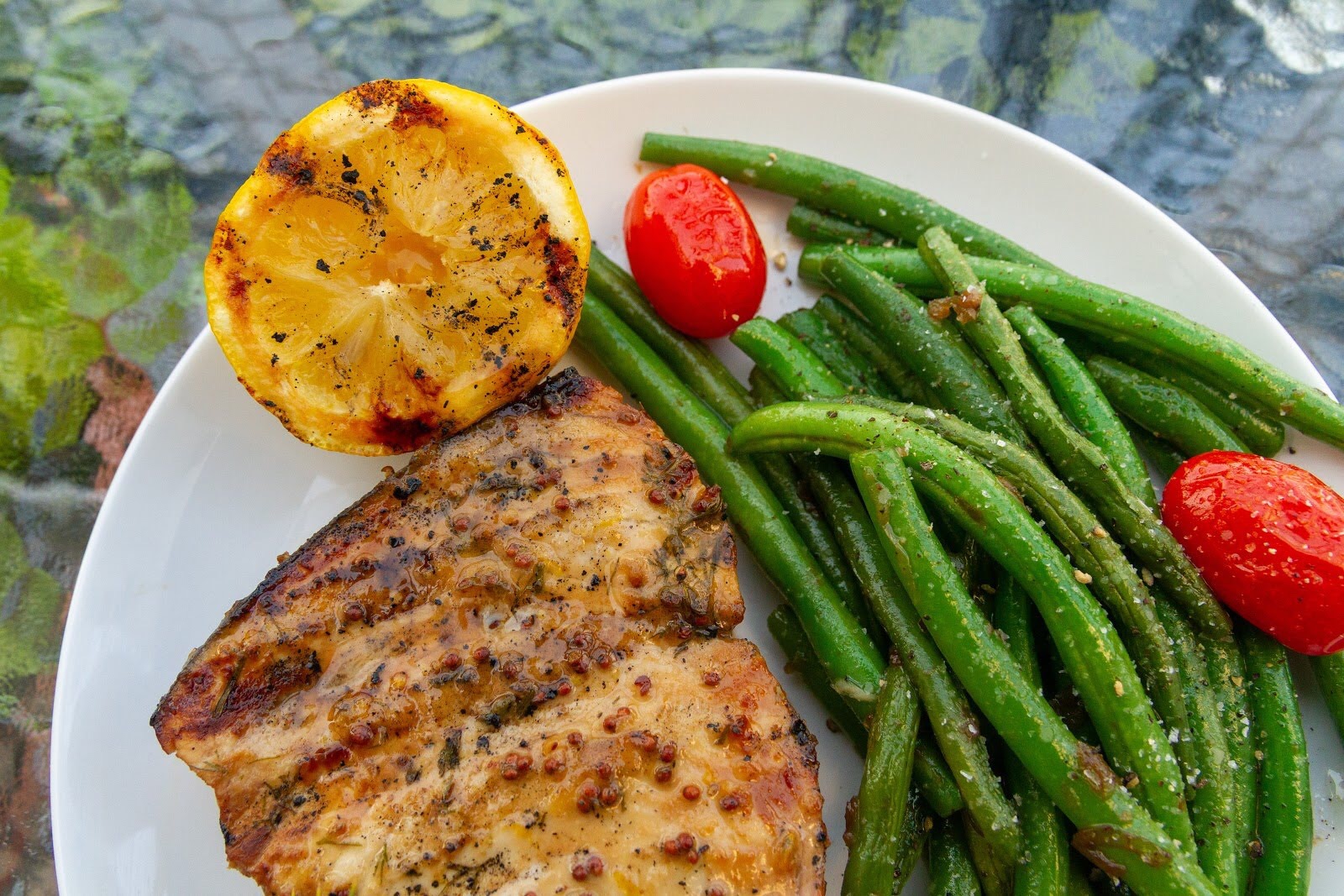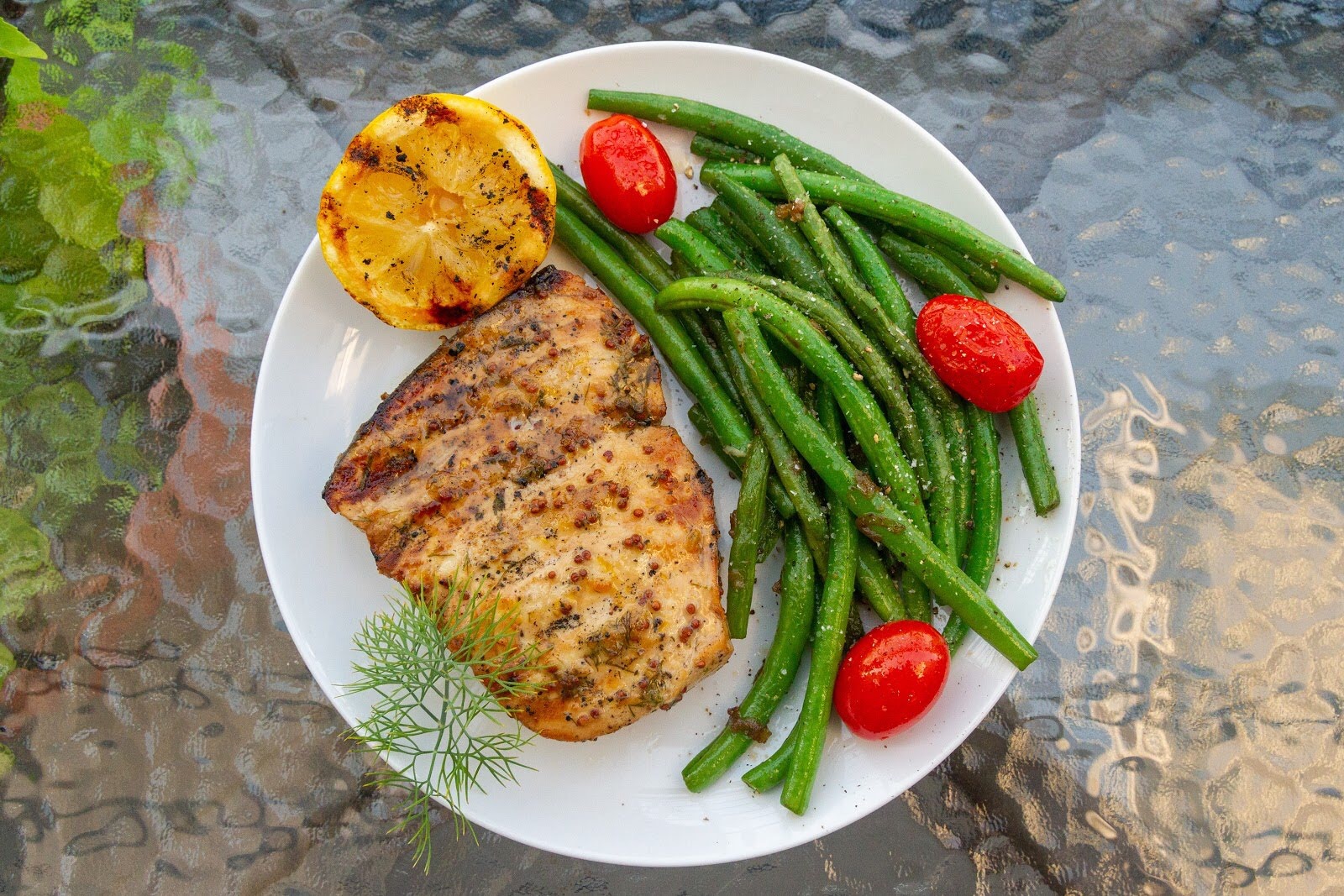 Mustard and Dill Marinated and Grilled Swordfish with Shallot and Tomato Green Beans
Cook Tip: If you're a "meaty" fish fan, then this dinner is for you! Swordfish, already great on its own, gets the star marinade treatment before grilling which allows for the final flavors to be even more bold and juicy (who knew mustard could be so delicious?!).
Be careful to not over-cook the fish, about three minutes per side is enough, and that allows for quickly sautéeing the green beans with shallots, butter, and garlic. Man, is that awesome. We threw in a few tomatoes for a pop of color and different texture. For a fairly "standard" summer dish (fish and vegetable), this one really delivered!
PS: It's an original recipe! Please let us know if you have any cooking questions.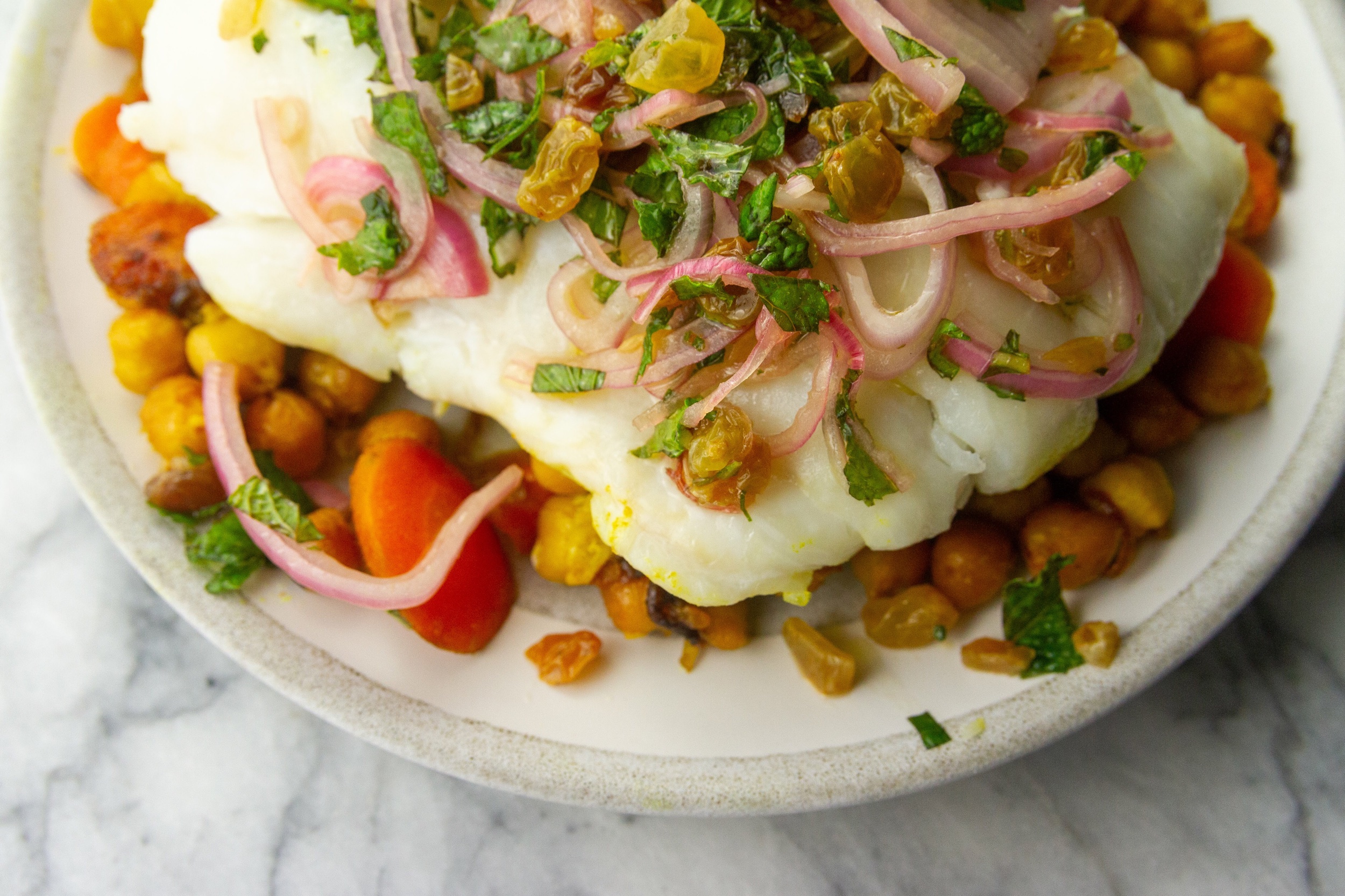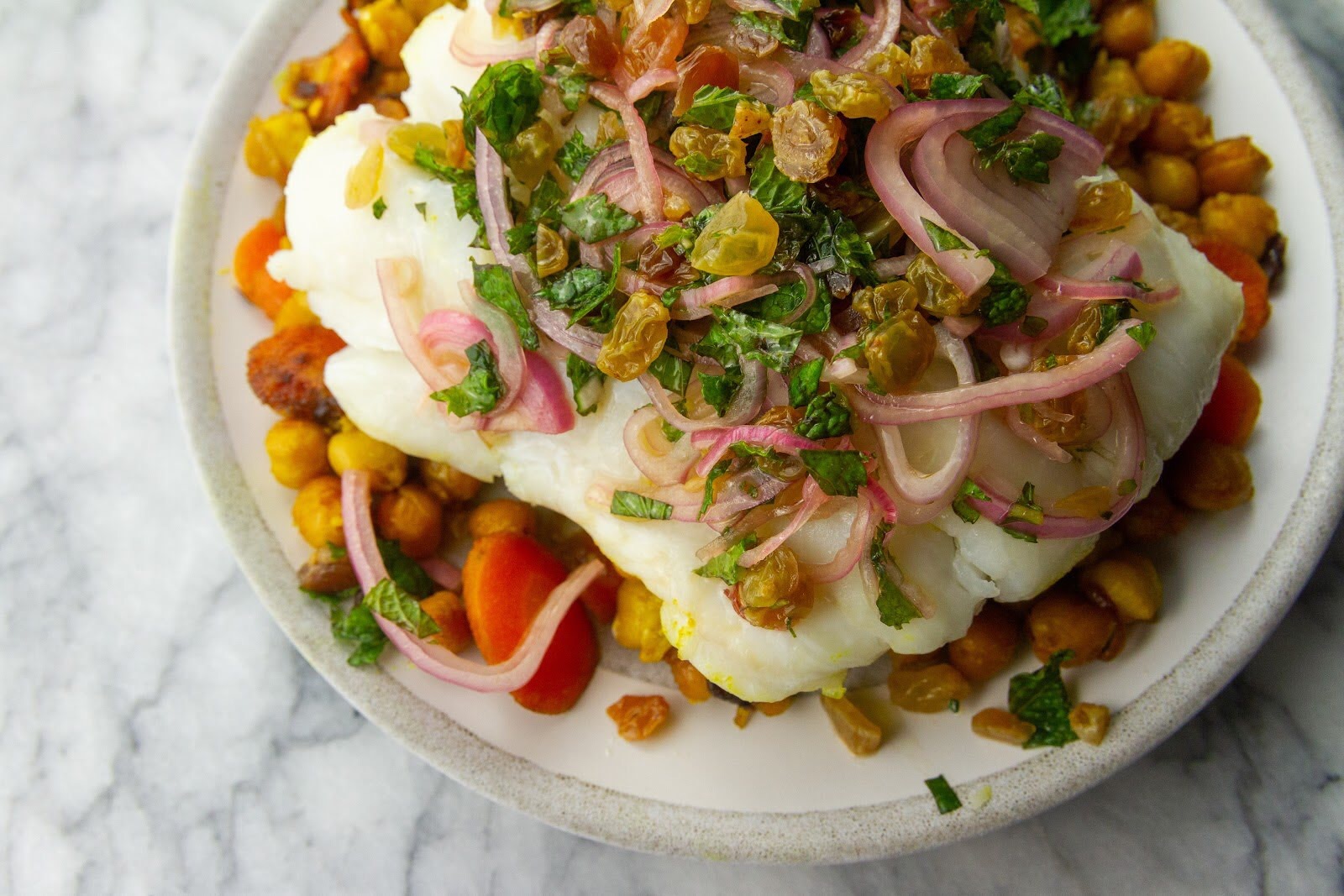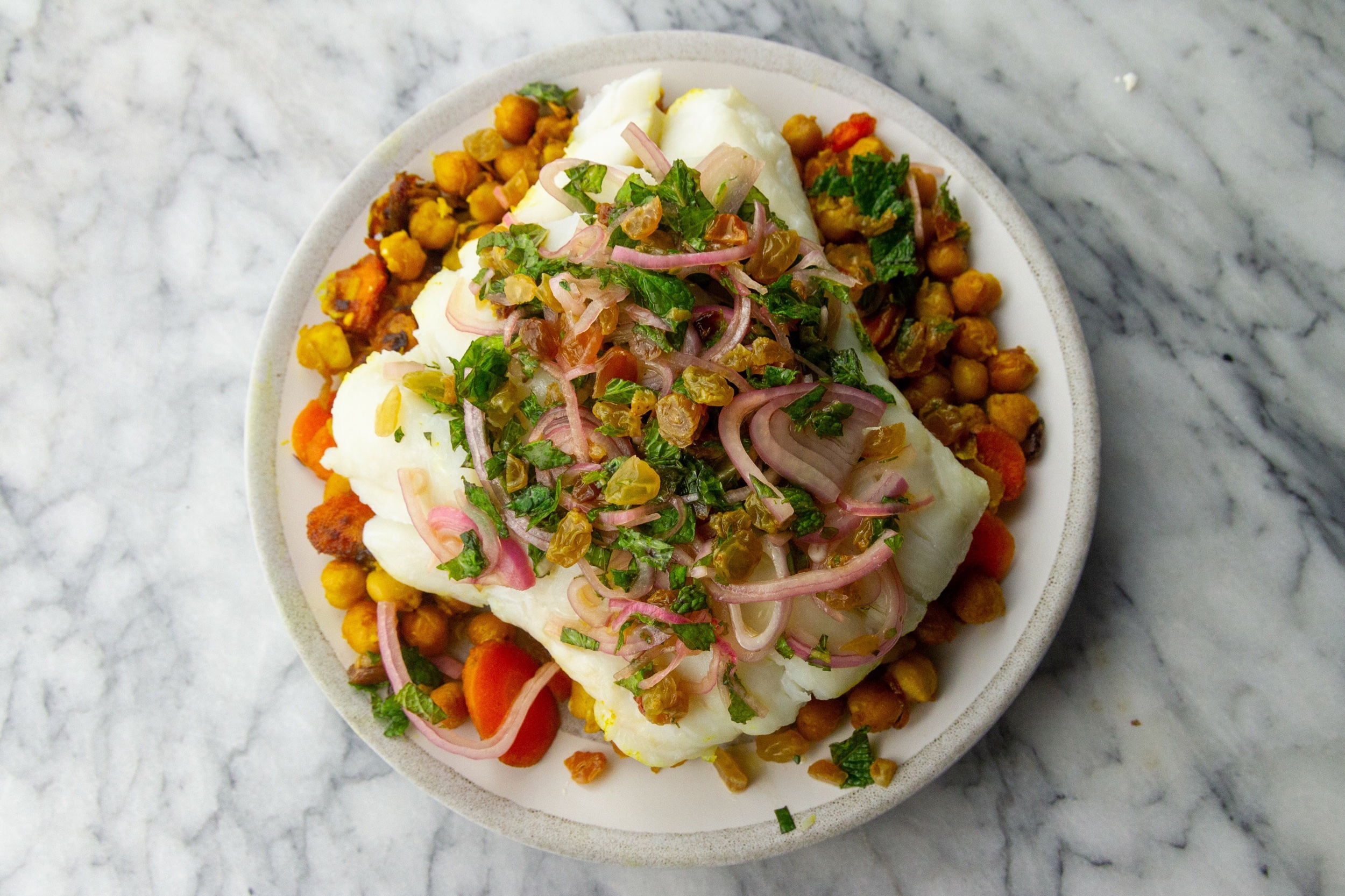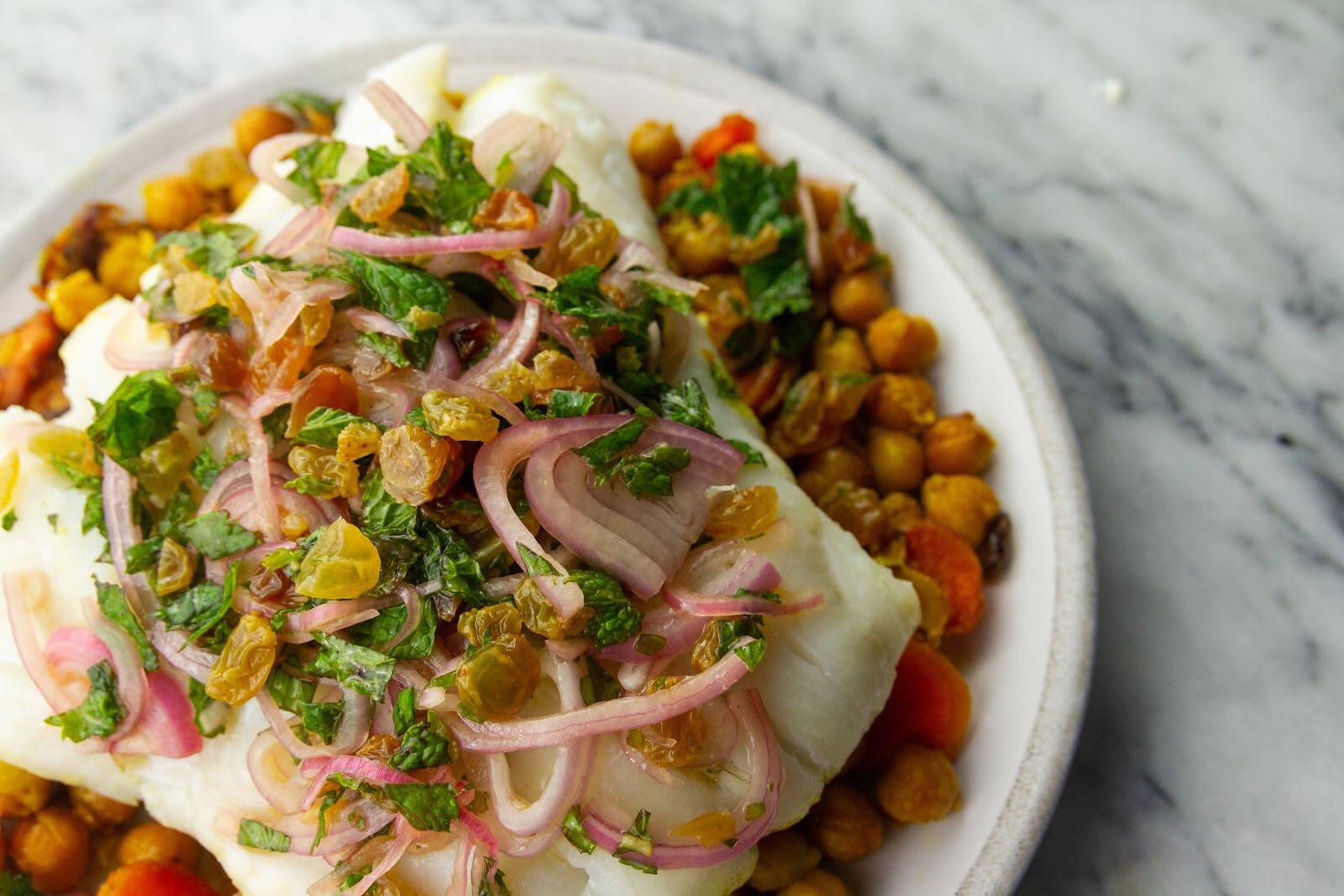 Foolproof Fish with spiced Chickpeas
Cook Tip: Find the recipe, right here. While it may not be the most seasonal dinner, baking fish in the oven over a bed of chickpeas and carrots does make for one delicious meal.
The great part of this plan is that it's all in one skillet so cleanup is easy! Even better is how awesome the fish tastes covered in the "dressing" of raisins, onion, and mint. Surprising flavor combination, yes, enjoyable dinner? Totally.
Save this recipe for the nights when it's not too hot and using your oven does not bring fear to your eyes (it's summery, I promise). Alternatively, I'd love this meal in the fall and into the cooler months when a hearty dinner is all we crave, but still want to keep it protein-heavy and pretty healthy.
Overall, you cannot go wrong with making this one-skillet, protein-plenty fish dish year round. ;)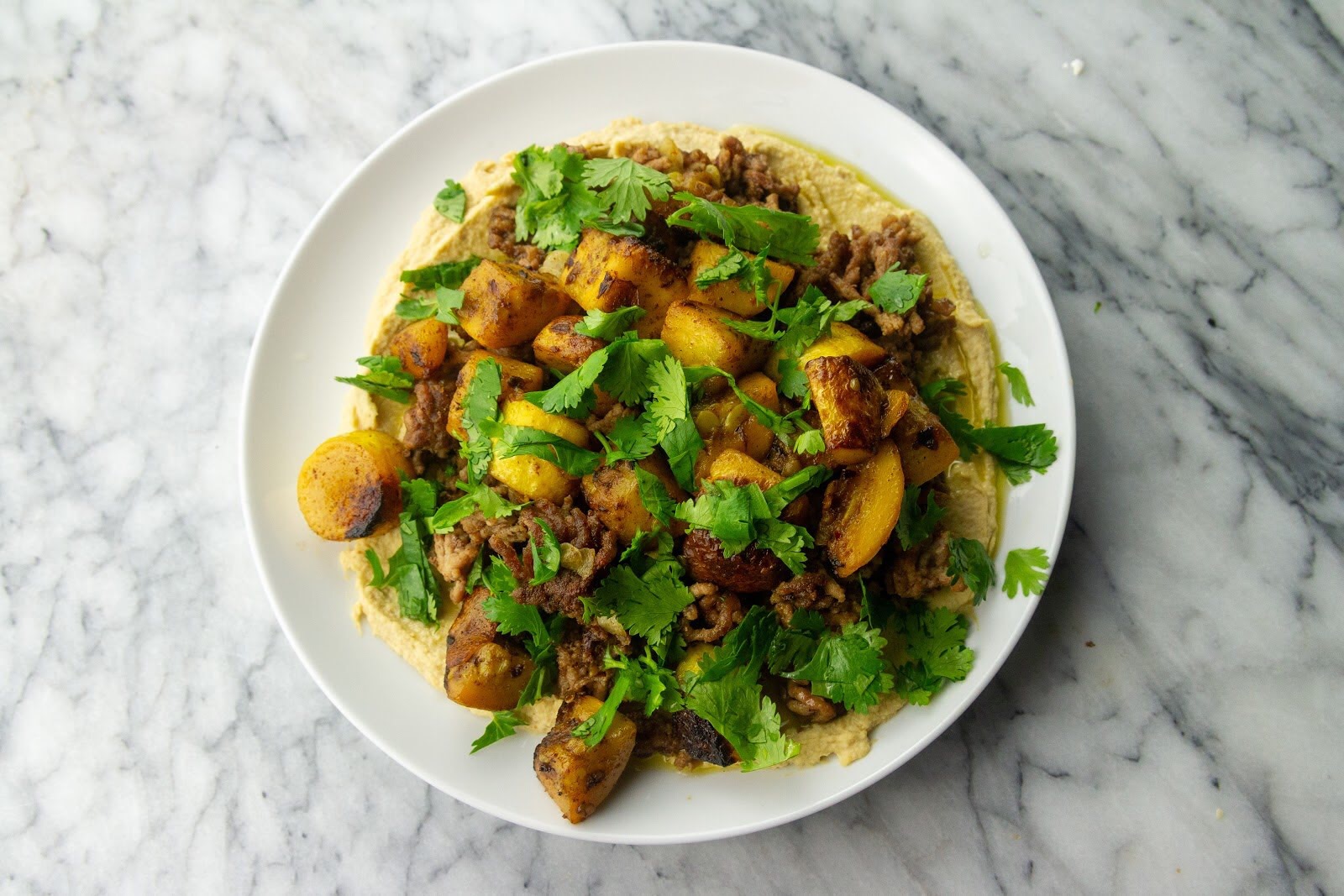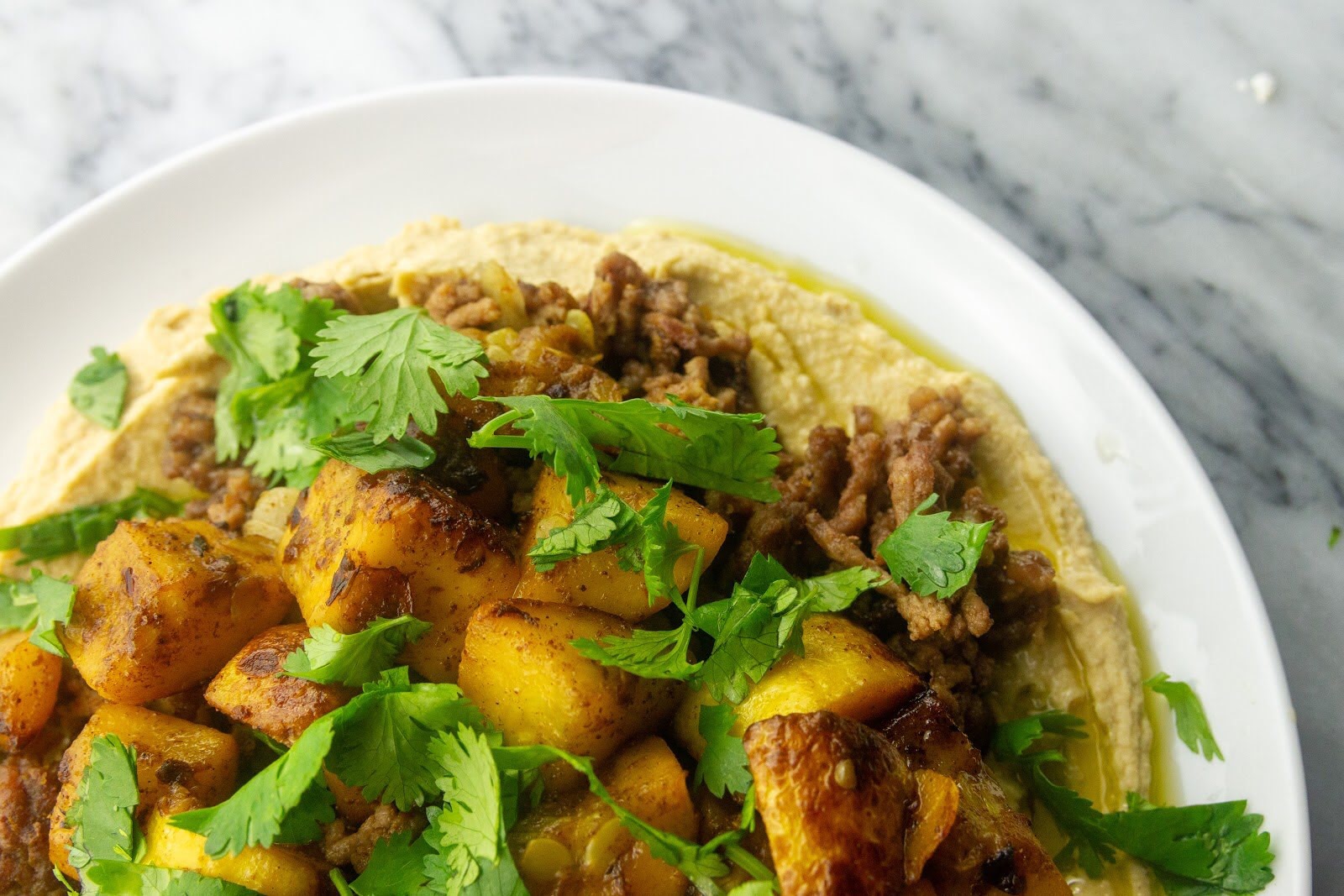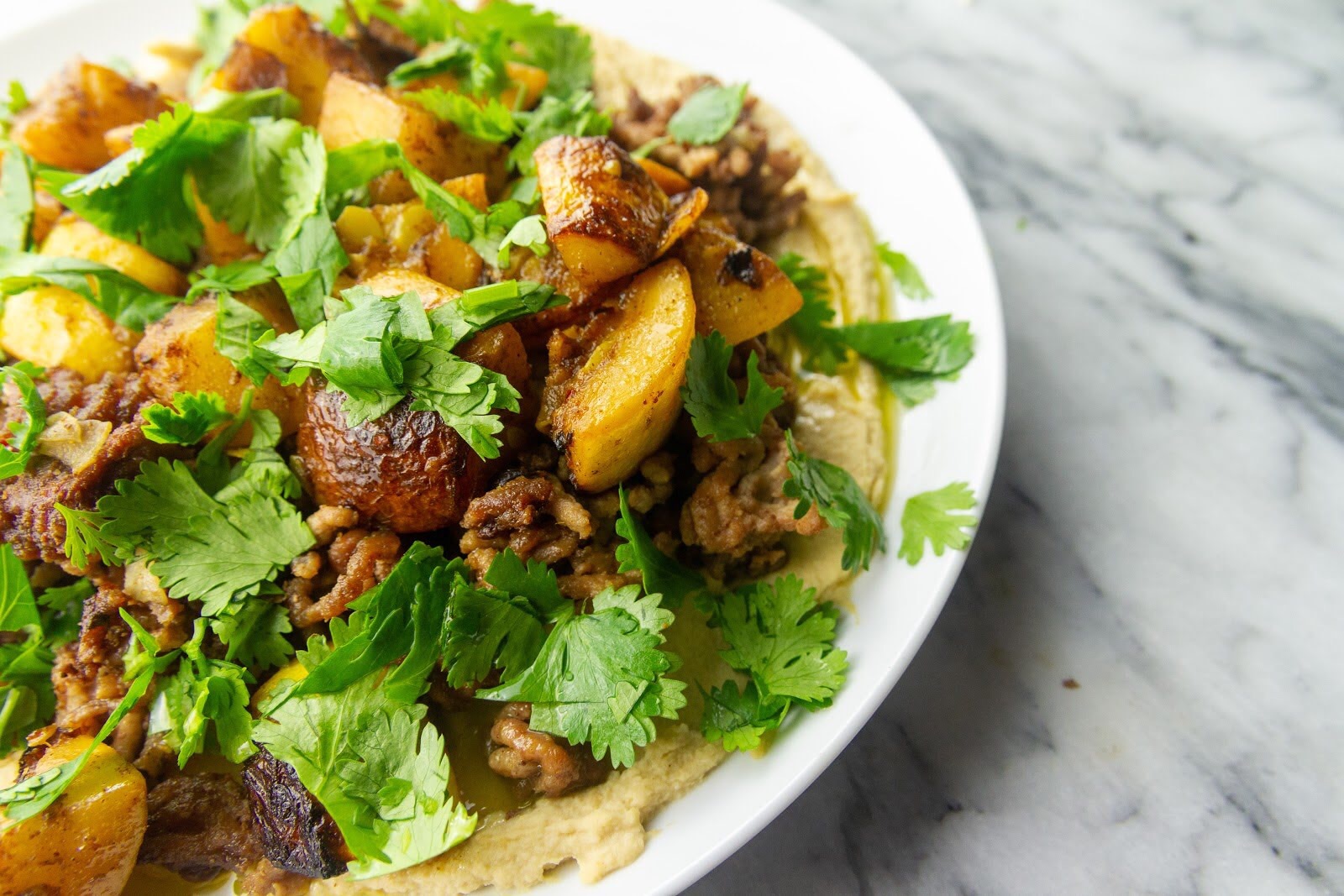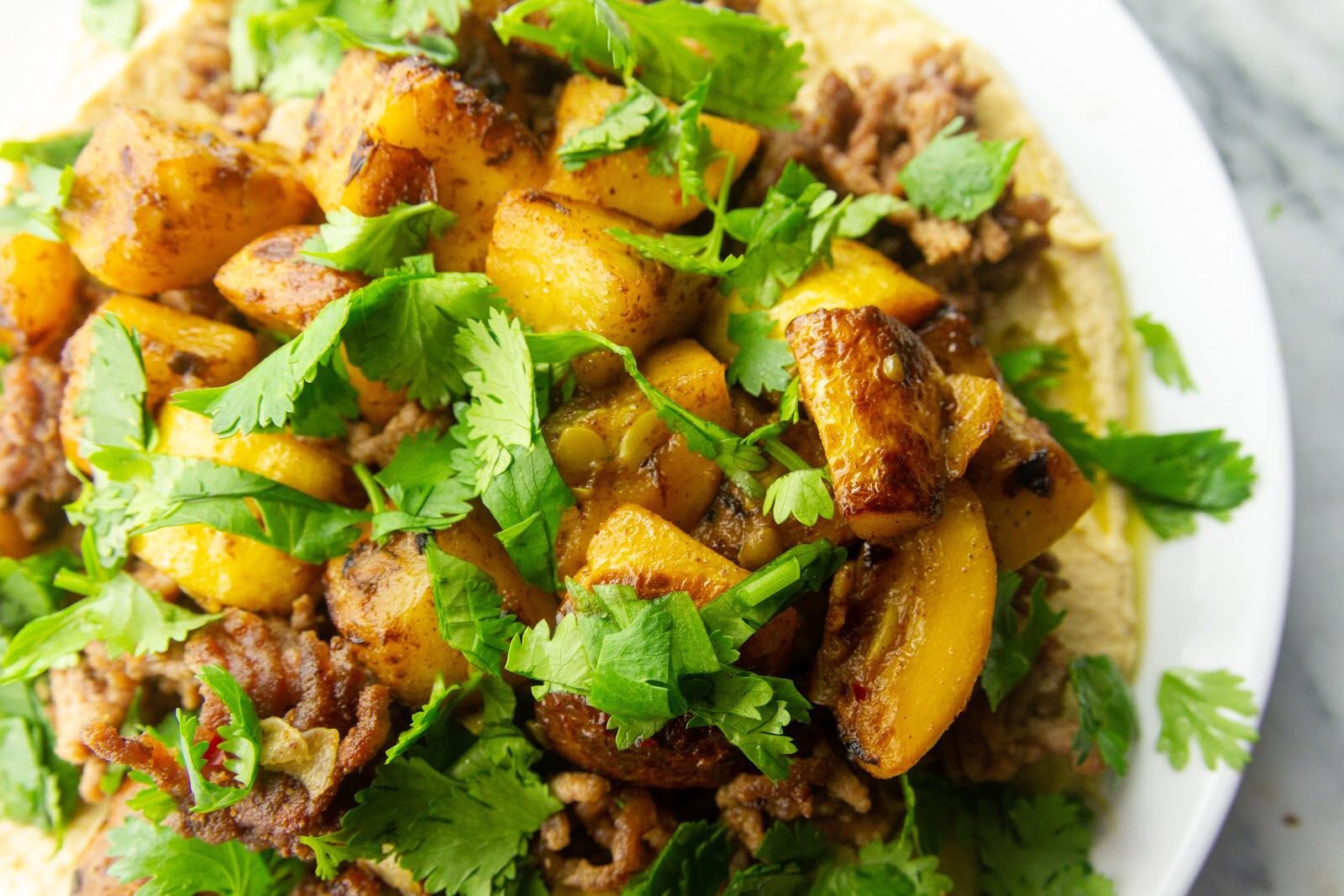 Hummus with SpiceD Summer Squash and Lamb
Cook Tip: Grab the recipe, right here. If there is anything particularly exciting we've learned about hummus recently, then that's the fact that it's very easy to make hummus yourself and wow, it is way better than store-bought. My believe is that hummus always should be homemade (pending your time available).
Of course, the hummus isn't the only great element of the dish. I fully admit that while each of these ingredients is awesome on its own, all together the flavor was a powerhouse. I mean, is crispy lamb ever bad?!
This dinner was terrific because you could eat it with a fork, as we did, or remember to buy GF pita chips and use them as a vehicle for this Mediterranean layered "dip." Either way, you'll love this flavorful meal that's quite easy for a hot summer night. 😉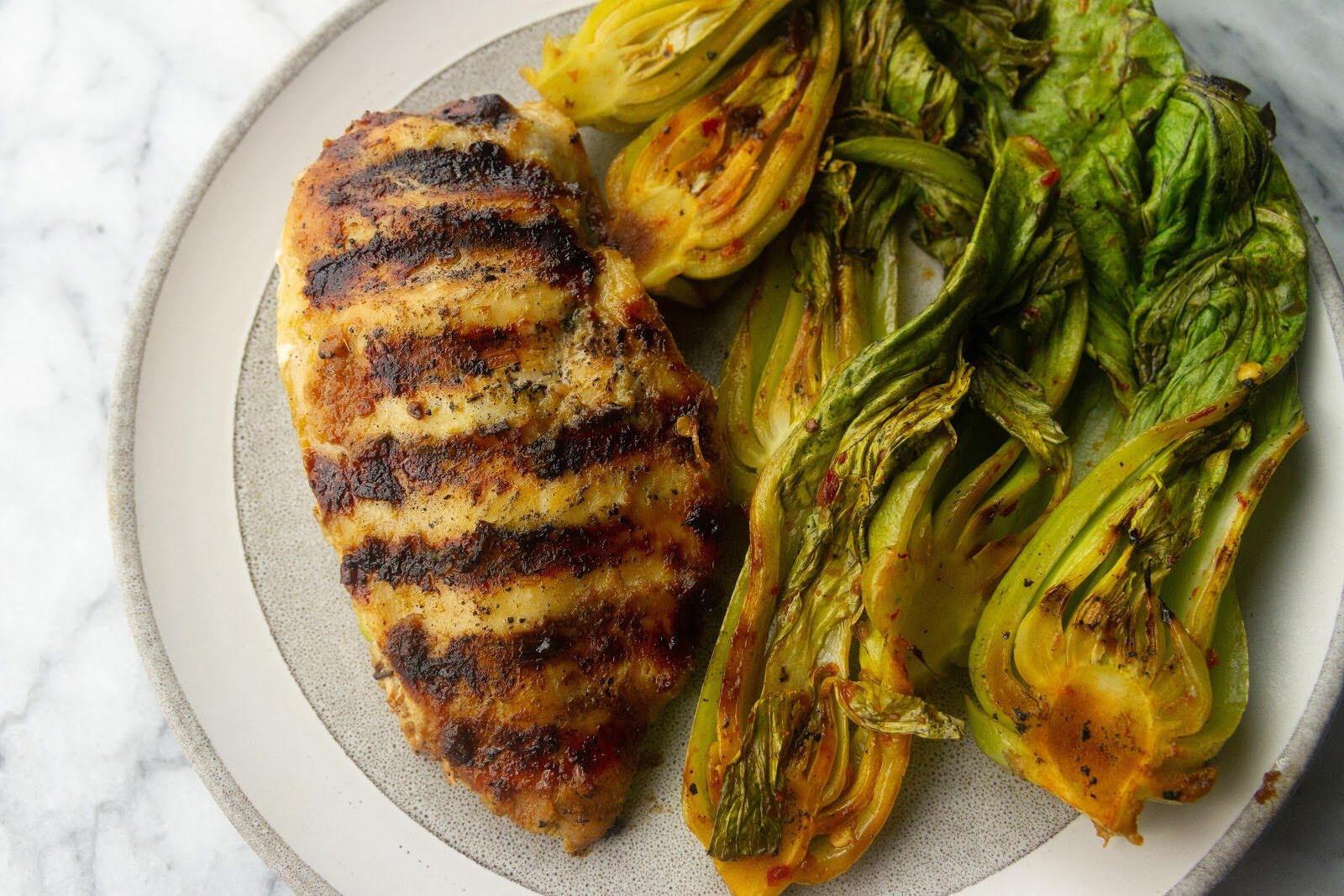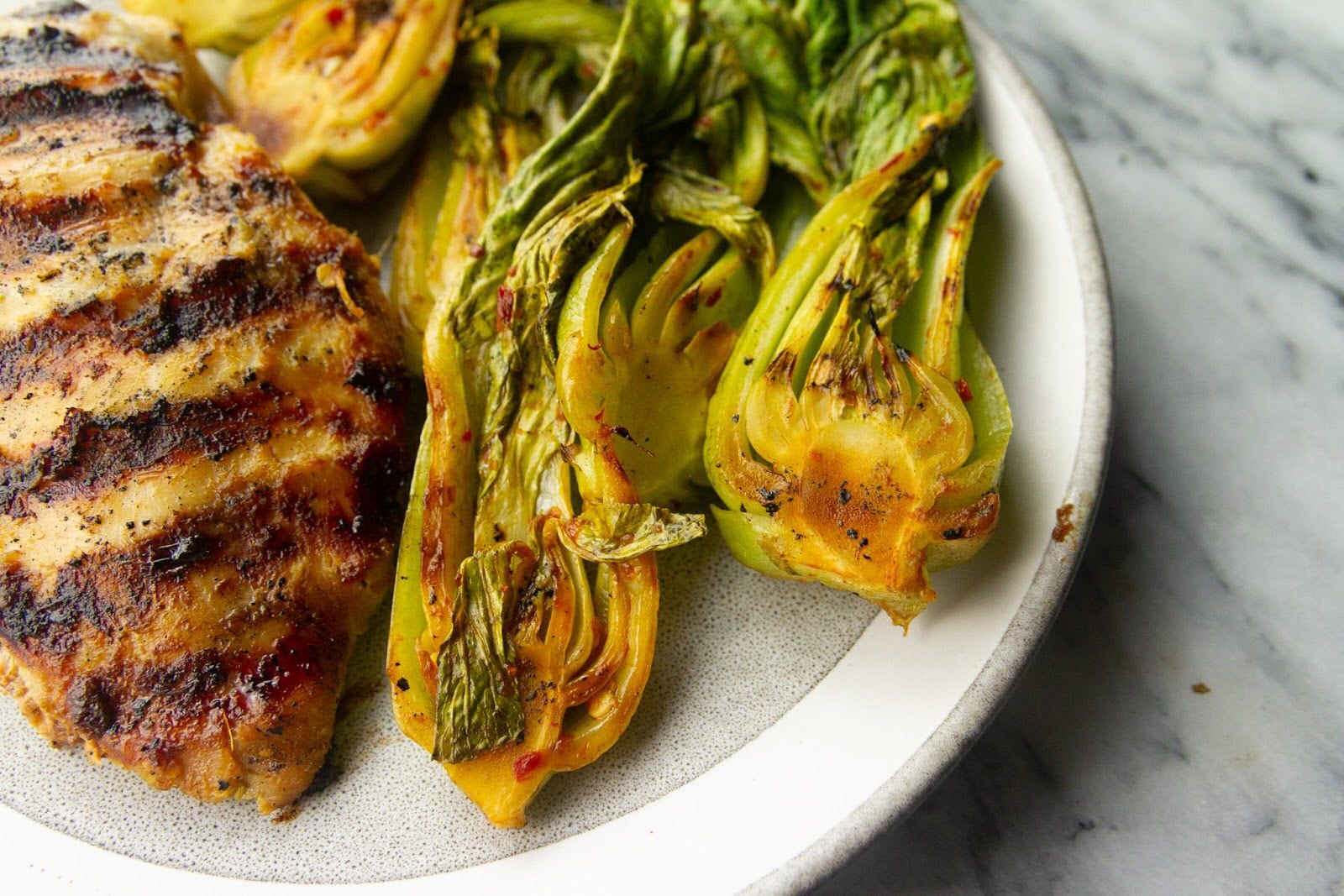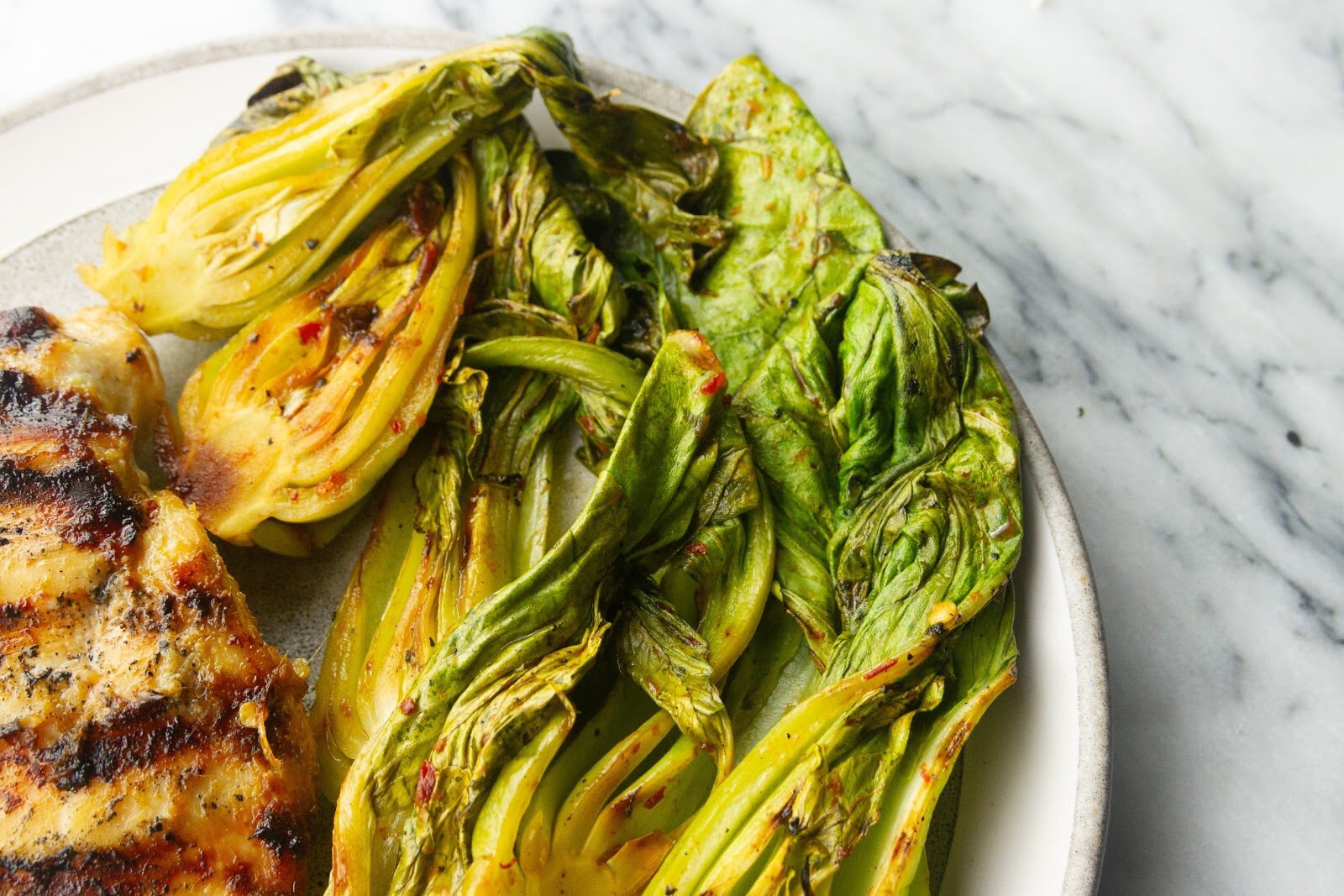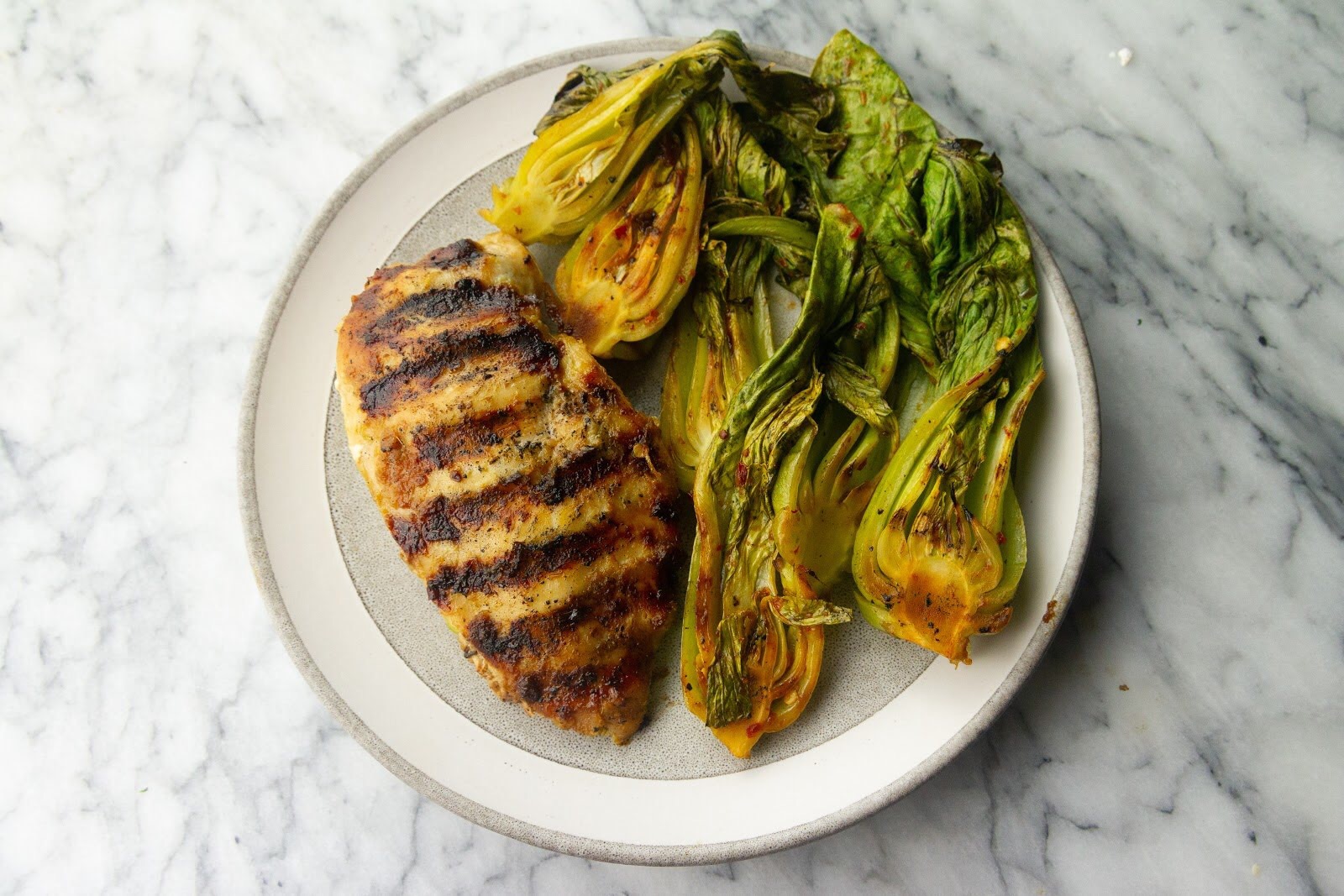 UNiverSal Marinade Grilled Chicken with Grilled Bok Choy
Cook Tip: Grab the marinade recipe, right here. Oh man, that marinade is magic. With hints of spicy, sweet, and savory, it checks all the boxes and turned regular grilled chicken into seriously delicious chicken that I wasn't too happy to share. I'm kidding. Of course I shared. I just took a little extra.
Perfect for a night when you're craving something slightly Vietnamese-ish, but don't feel like making a full-on dinner, this marinade will meet you in the middle and has all of the flavor tones you're seeking. We used it on chicken, but it would be equally awesome on beef, pork, shrimp, or even, just maybe, tofu. I'm kidding again. It would be great on all protein. Probably. ;)
Pair your perfectly marinated meat with a veggie of choice and dinner is served. We chose bok choy which grilled quite nicely. Alternatively, I'd consider zucchini, broccoli, or even a crudités platter. Why not? It's summer! Live a little. 😎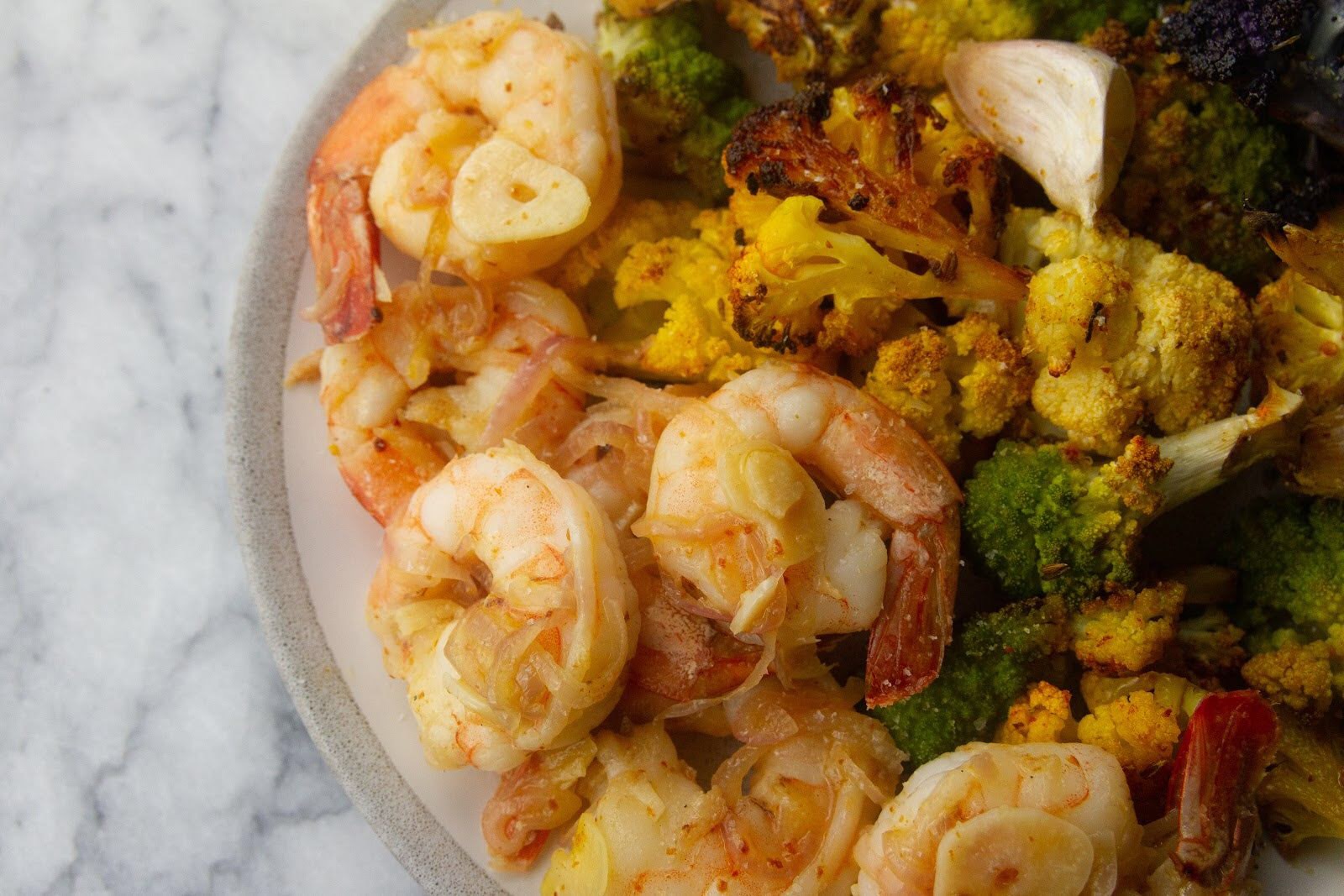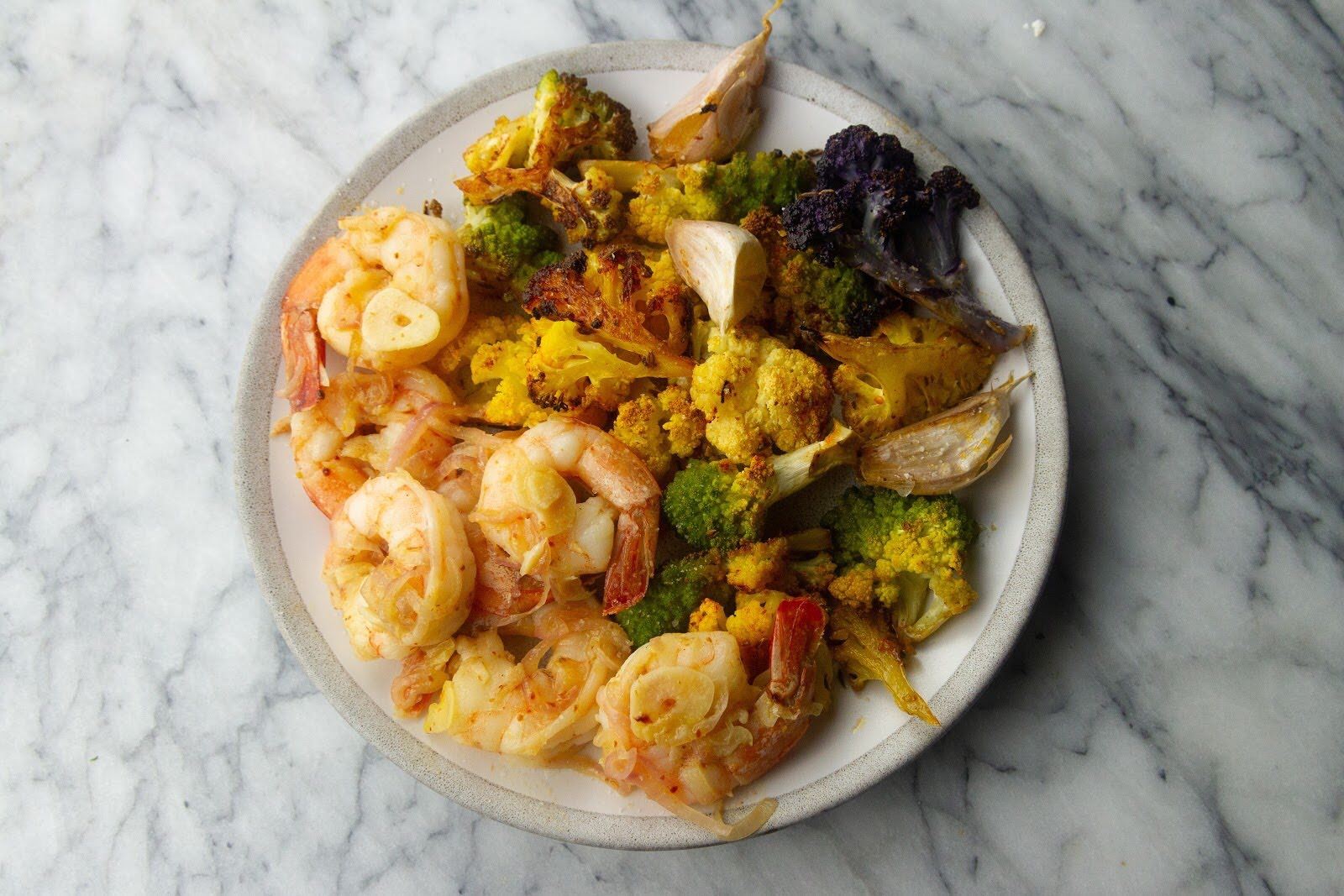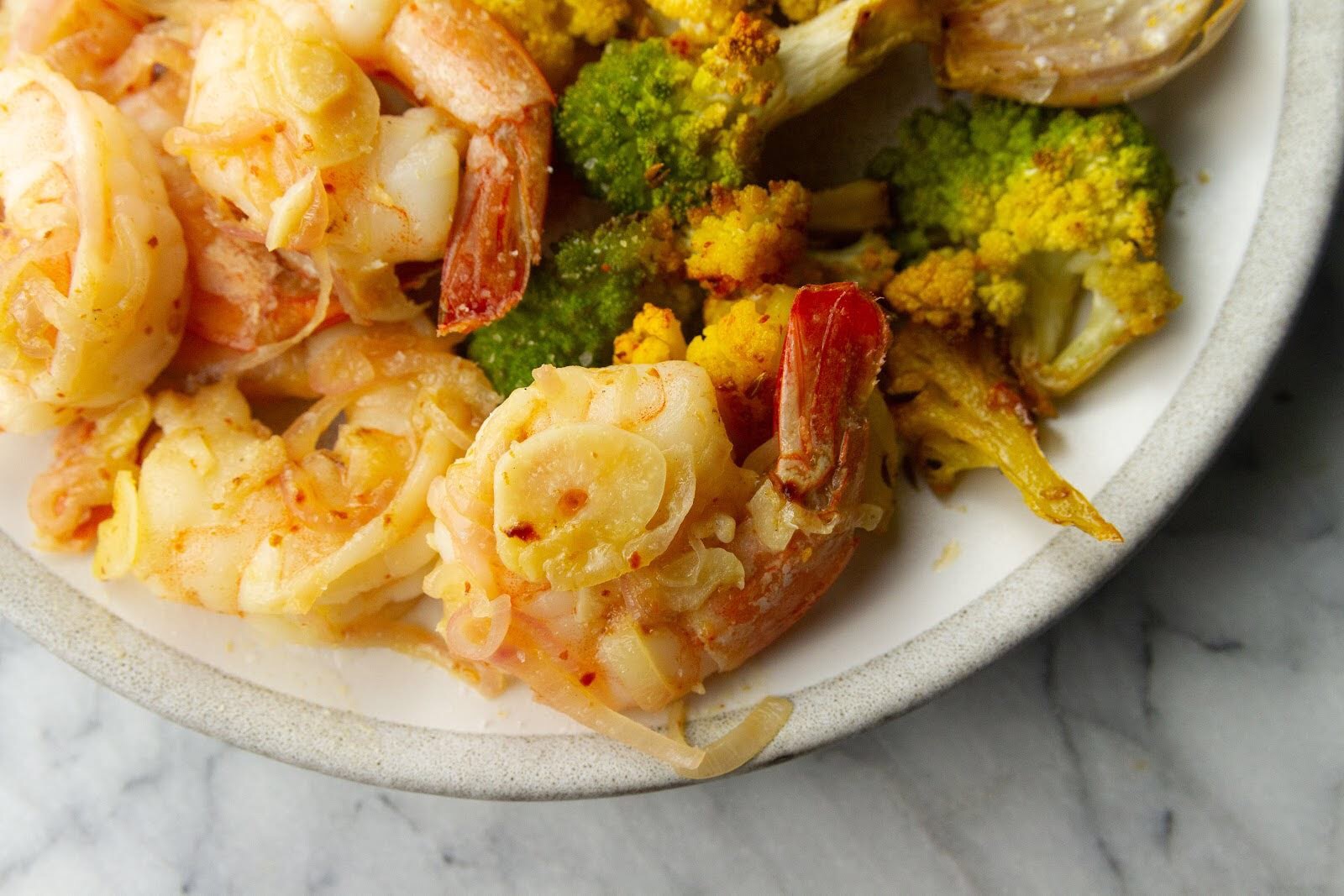 Sautéed Shrimp with roasted Tri-Color Cauliflower
Cook Tip: With the impending heat wave, we turned to a couple extra-easy items for dinner. Life gets busy and there are nights that require the even-easier-than-easy meals.
Not in the mood to grill, nor a desire to pay much attention to cooking, we opted for the quickest sautéed shrimp - garlic, butter, and shallots for the win - and our favorite roasted cauliflower with plenty of garlic cloves and a light seasoning.
The shrimp can be made shortly before the cauliflower is done roasting (around 35 minutes) so it's all done at approximately the same time which is delightful and allows for your full plate to be piping hot.
Let the cauliflower (and shrimp) cool a little before eating - trust me! It's hot. And don't stick your fingers into the hot skillet to grab an extra shrimp. You've been warned.
Healthy meals that are scrumptious, filling, and quick to prepare are the vast majority of our weeknights right now, which I'd say is the requisite (joyful) trio for meals during the summer.
That's all for now!
Questions about any of our dinners? Leave us a note, below.
Let's eat well, together.
Mollie and Seth