Braving the Balance
Remember way back in January when I declared my high-priority health track? Well, I made a lot of promises to myself many months ago and I am proud to admit that finally, six months later, I'm steadily on my way to feeling the way I want to feel and have found a solid, daily workout routine that makes me feel strong and allows me to sleep soundly.
One's relationship with "diet and exercise" is so unique and everyone has their own version of what works best for them and what healthy looks like for their lifestyle. For me, that means daily exercise and not living solely on carbs and cheese. Difficult, but not impossible.
However, I proudly proclaim that I've found a pretty great balance as of late that mixes the healthy with the indulgent and the goodies with the greens. My version of balance won't necessarily match up exactly to yours and that's OK. Life would be pretty dull if we were all exactly the same!
Let's discuss the week's meals, shall we? They were a great mix, and example, of how I'm currently managing my cravings and keeping it fairly healthy.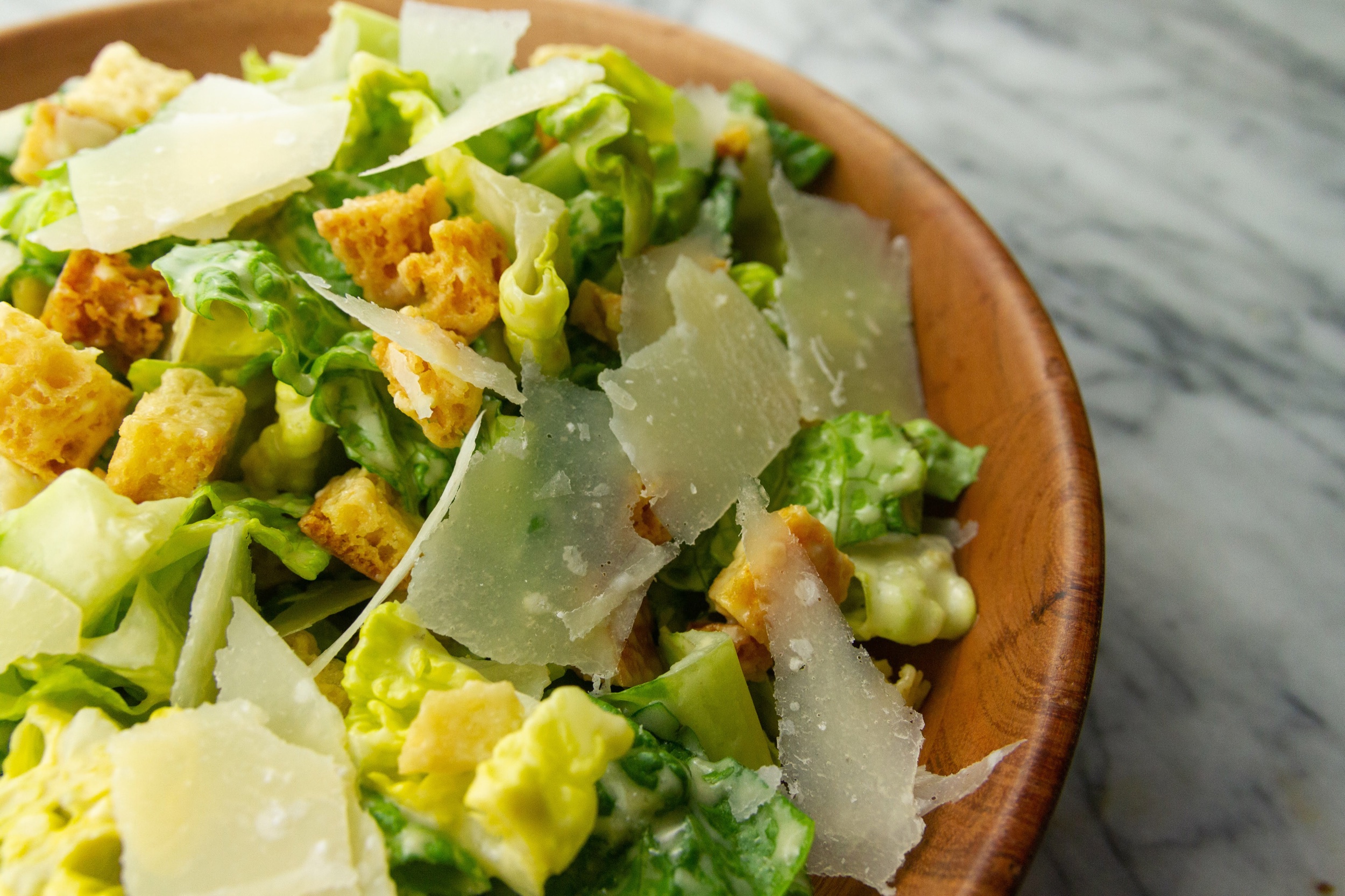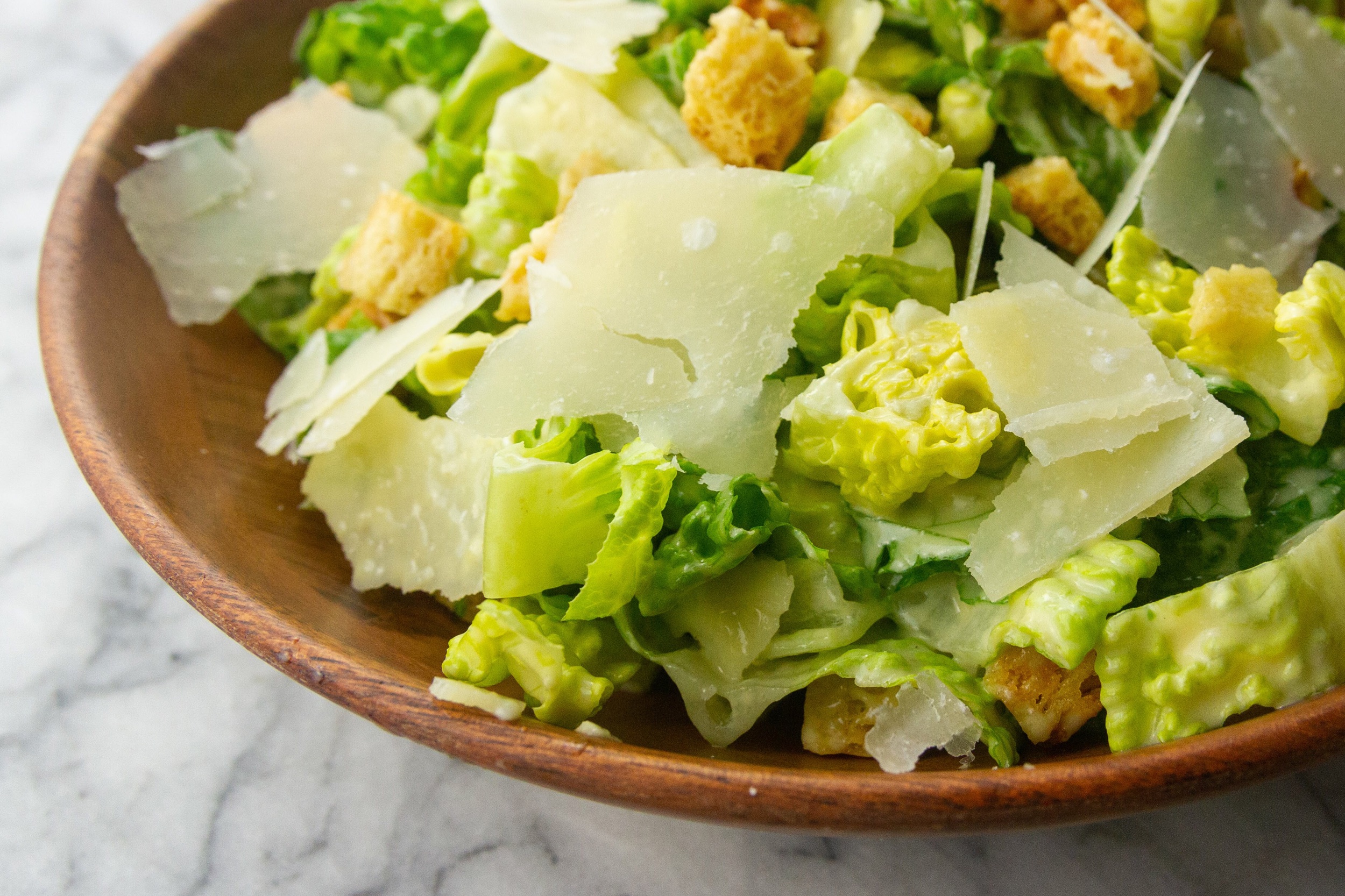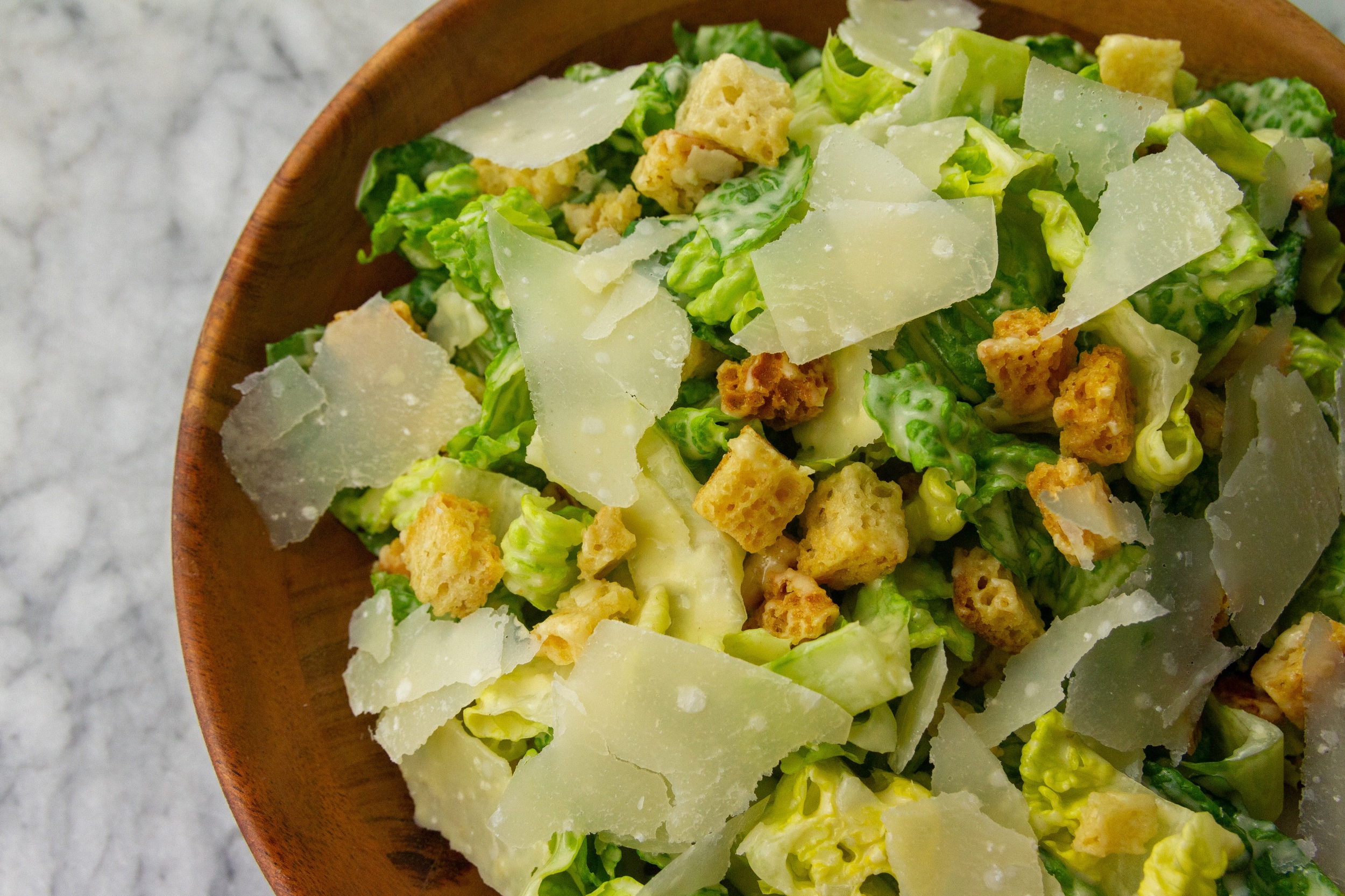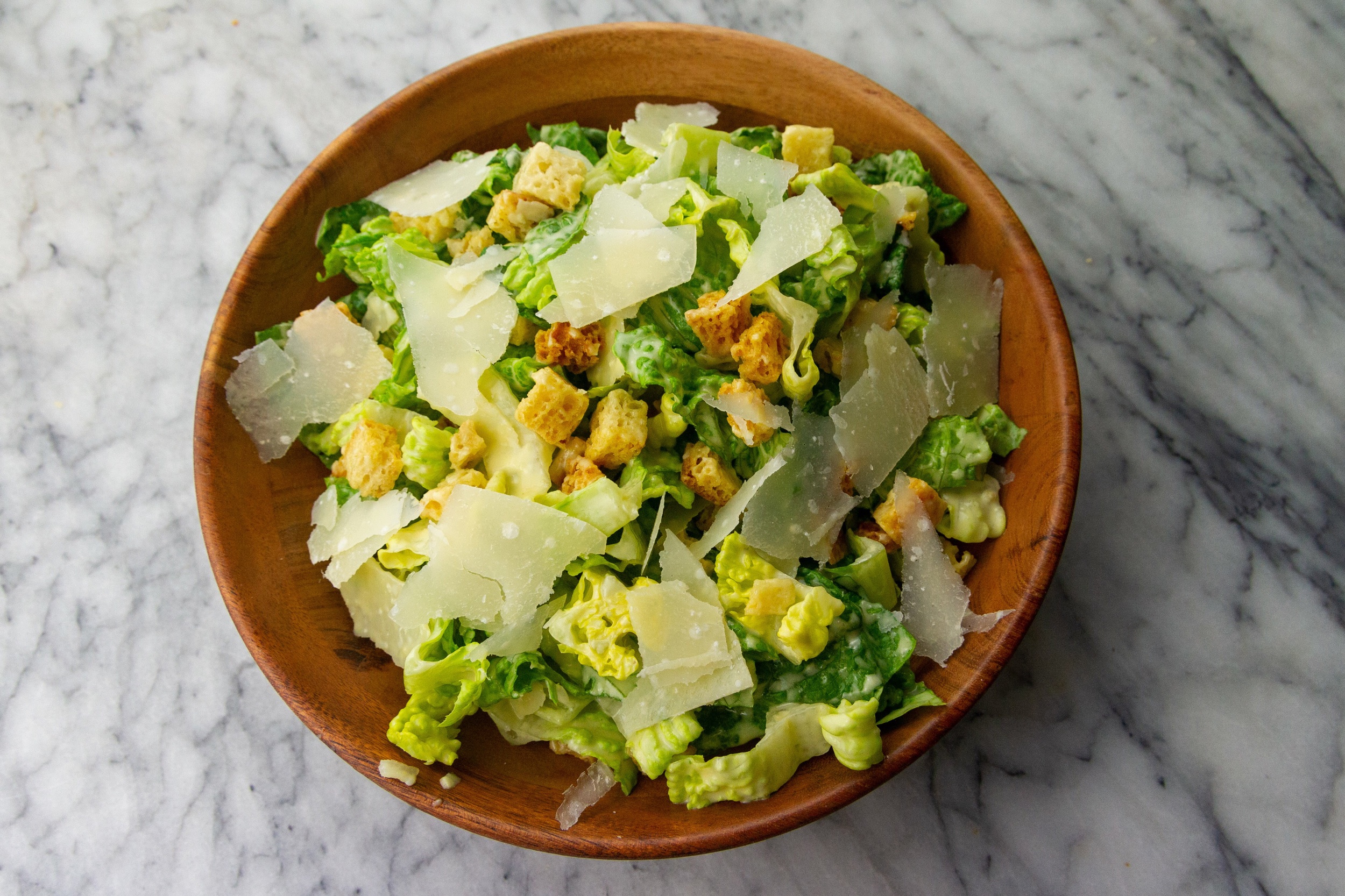 Lazy Caesar Salad
Source: Bon Appétit - basically - get the recipe right here.
Tip: For gluten free croutons, we used Aleia's brand GF croutons. However, feel free to make your own using your favorite GF bread! Otherwise, this recipe is gluten free.
Review: Guys, have we discussed my Caesar salad passion? Well, we need to do so, briefly. I cannot deny my love, and respect, for the classic Caesar.
Few ingredients, but bold flavors, easy to adapt, expand, or change as you see fit. While I'm a fan of the most basic version, I do love how easy it is to make it your own. It's the "choose your own adventure" of the salad world, in my opinion.
Proteins galore: you could top a Caesar salad with just about anything. Shrimp, chicken, steak, salmon, beef, really, the choice is yours. While they didn't make the photo, we added crispy turkey meatballs to our Caesar bowls; what a delight! And perhaps that's a less-traditional option than say, my favorite grilled shrimp, but man it was still awesome. And very filling!
Sure, the recipe has the word "lazy" in its title, but I find that only applies to the fact that this is an easy dish to make. The resulting Caesar salad is incredibly delicious, has an amazing dressing, and can be adapted to suit your needs. No croutons? Skip them! Need protein? Add it. Want seconds? Go for it.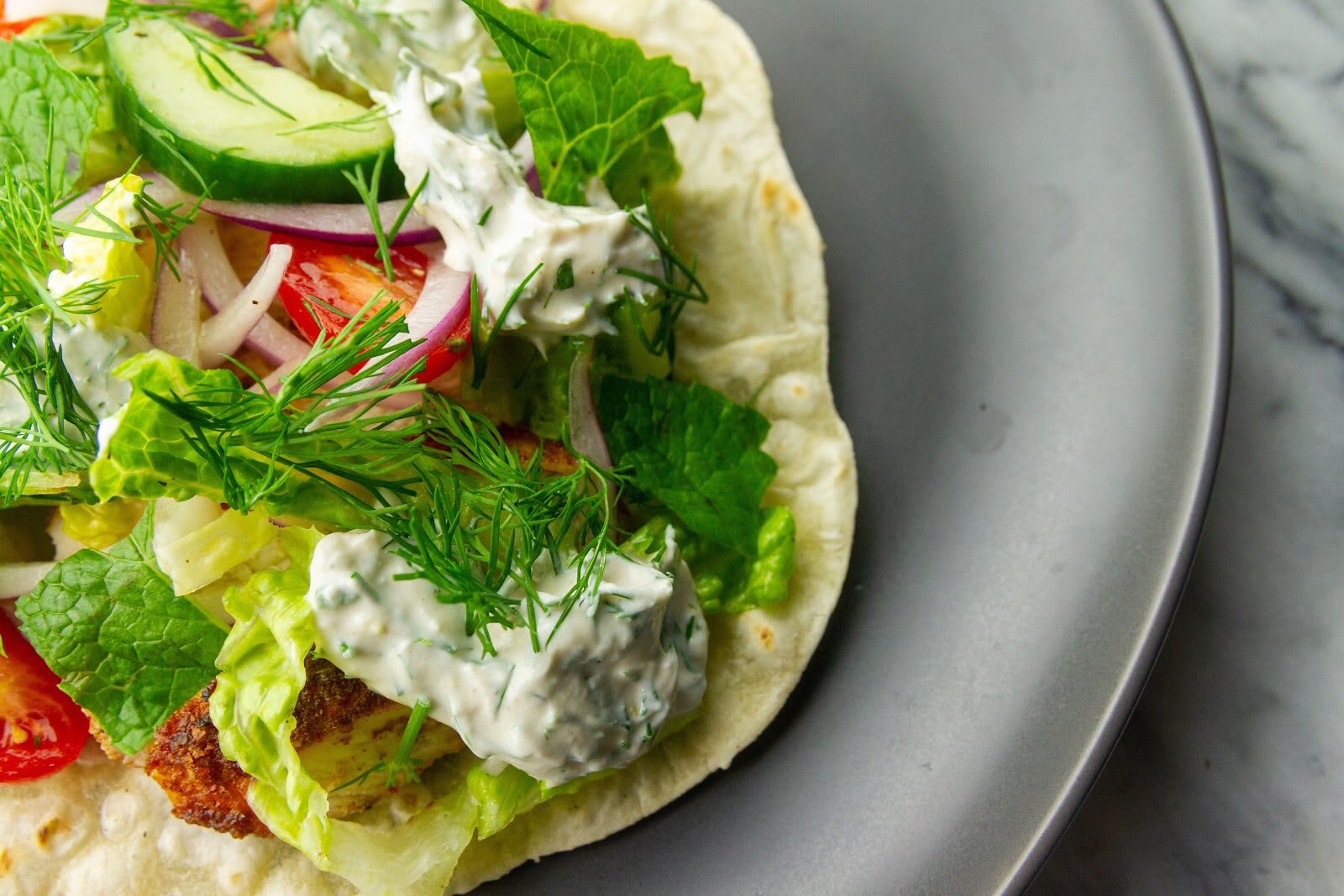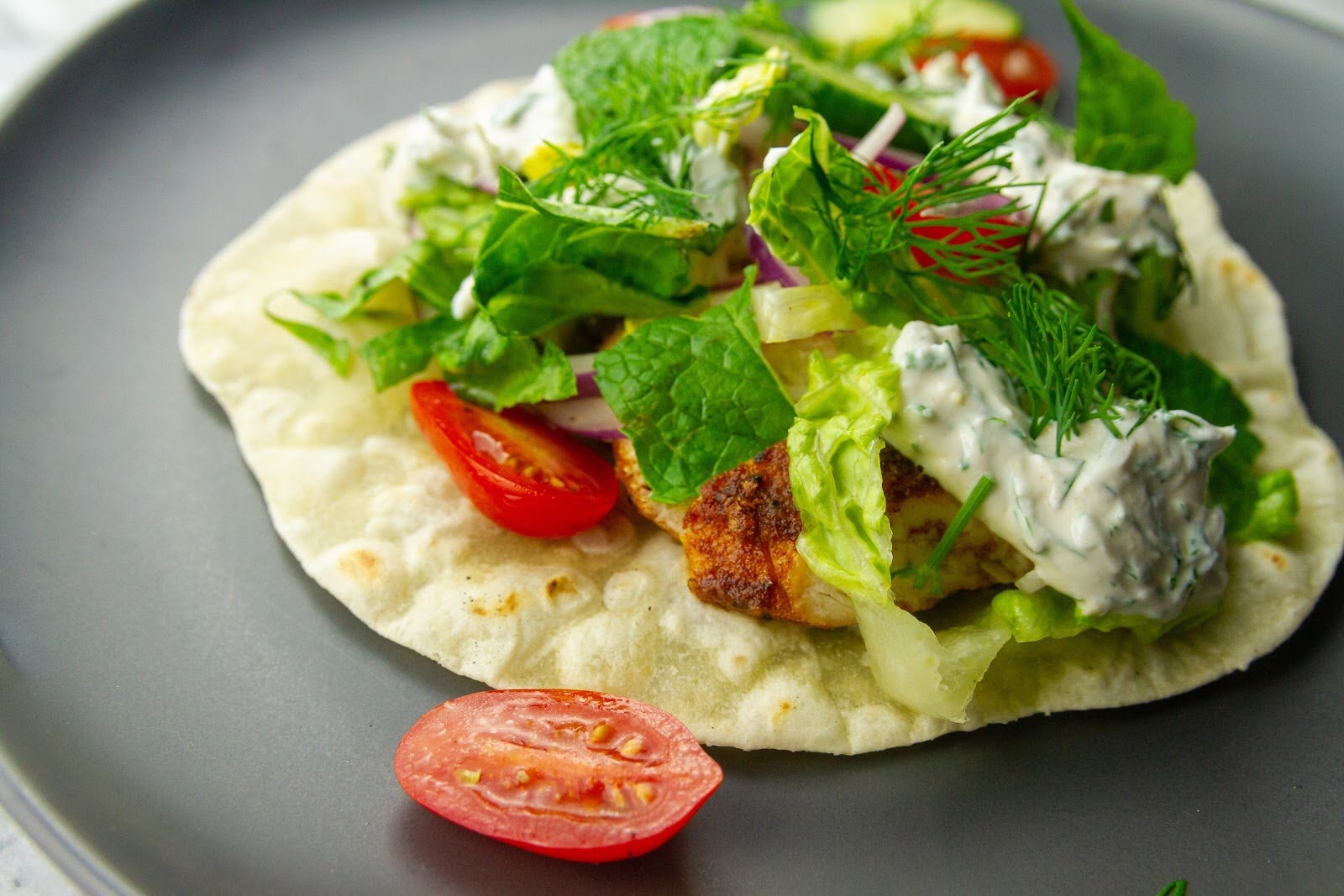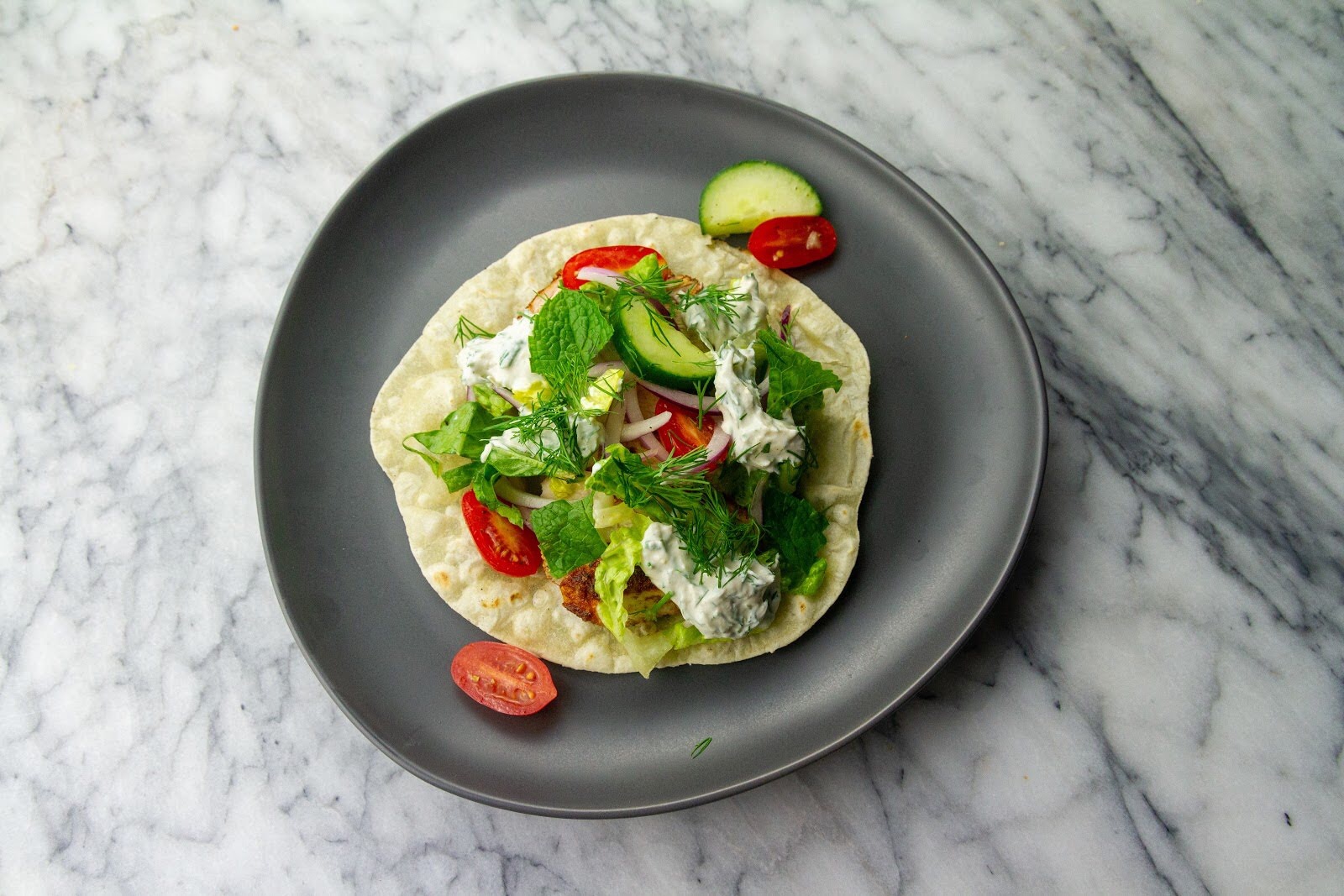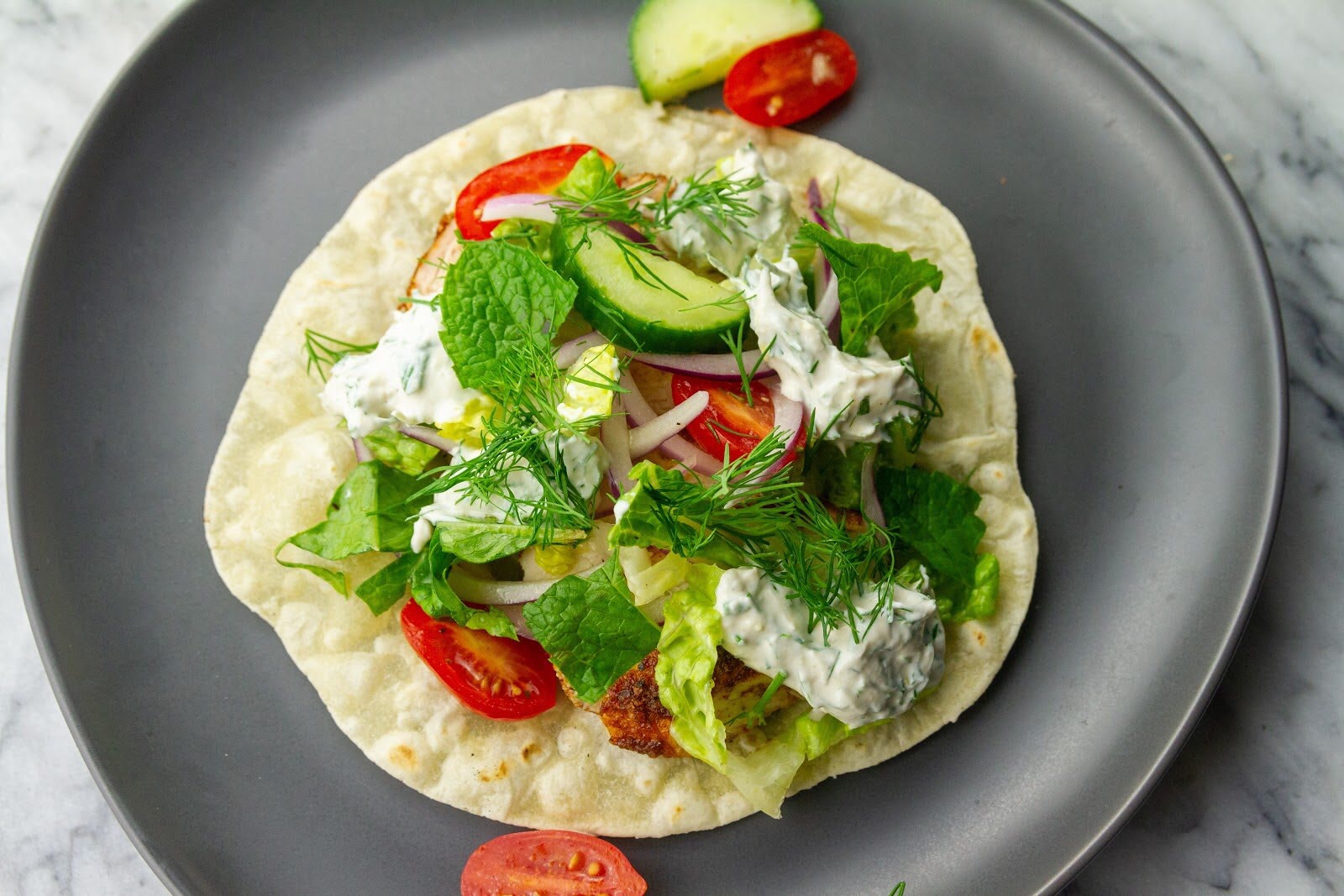 Shawarma-spiced chicken wraps with cucumbers and yogurt sauce
Source: Cook90 by David Tamarkin
Tip: Be sure to use gluten free wraps/tortillas instead of the recommended pita. We used Siete Foods Chickpea Flour Tortillas which are gluten free and grain free. And delicious!
Review: Omg I love this dinner. It's fabulous, flavorful, and fun. You should make it tonight. And guess what? It was a repeat!
While it's only the second time we've made this exact dinner, it's around the the tenth time we've made chicken with this specific shawarma-spice seasoning. Holy moly is this delicious.
Night after night when we wanted to include baked chicken with another part of our dinner, we seasoned it with the shawarma spice blend from this recipe. It's spicy, savory, and perfect to go with so many other meals. I loved that it's comprised of pantry staples so that even on short notice, we can make this spice blend to season chicken.
In addition to the chicken, the rest of the dish was excellent as well. Who doesn't love a scrumptious wrap?! The spicy chicken balanced perfectly with the crunchy cucumber salad and cool, creamy yogurt sauce (similar to tzatziki). All together, the ingredients made for one amazing wrap ("pita") which we devoured immediately.
This dinner was a good lesson in leaning in to your favorites, especially the healthy ones. Why only make them every few months? I'd love this dinner every week.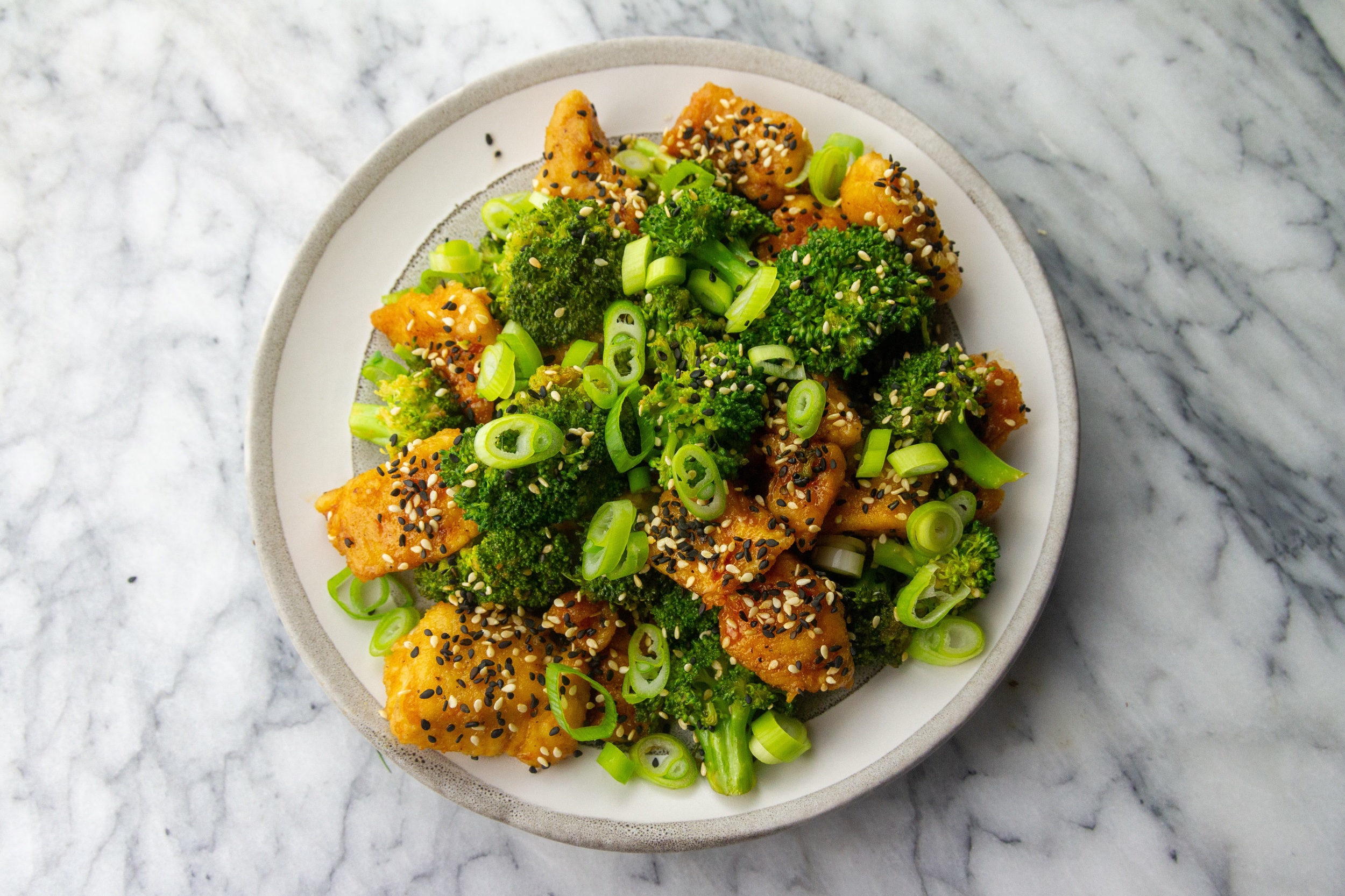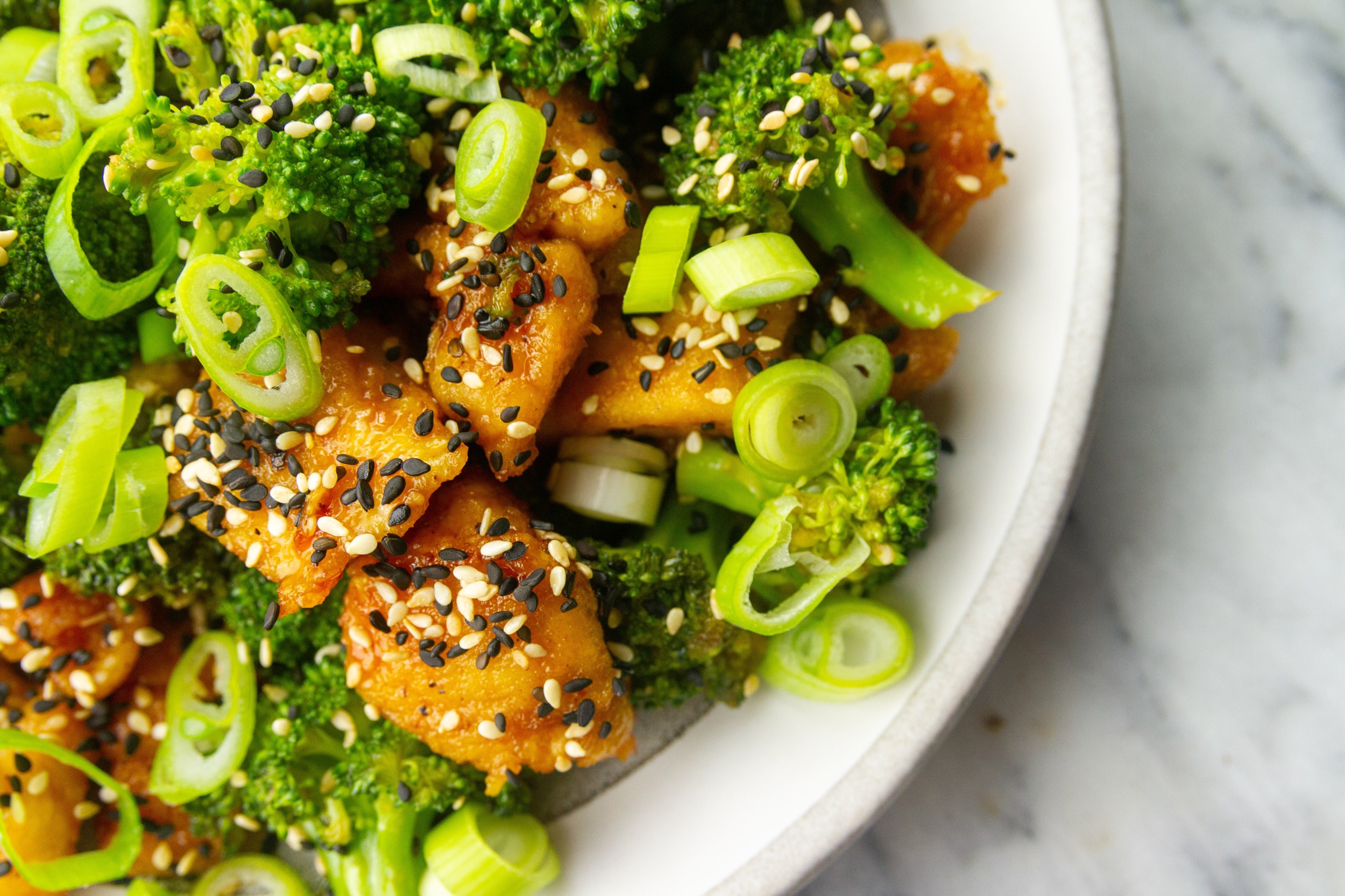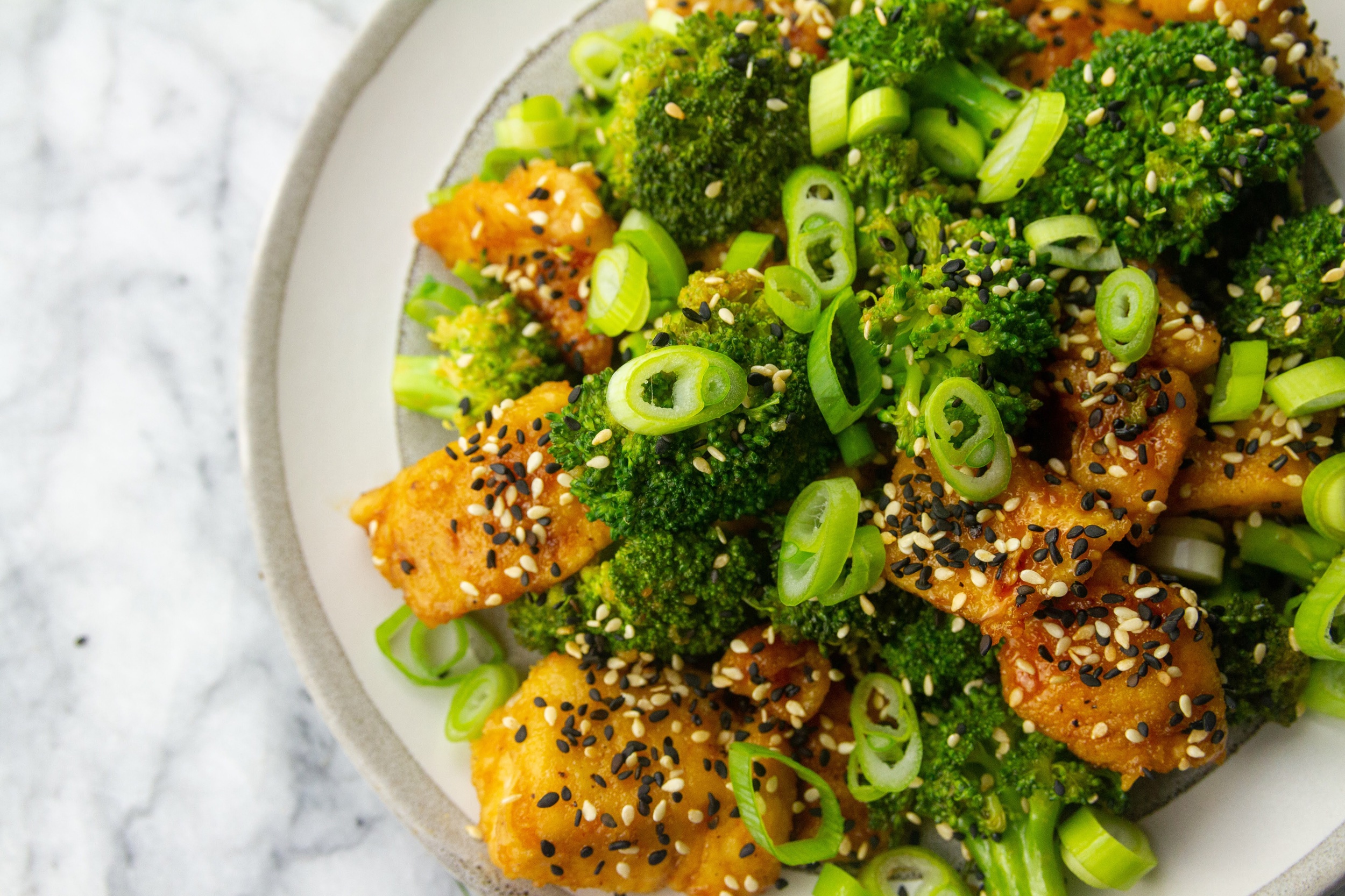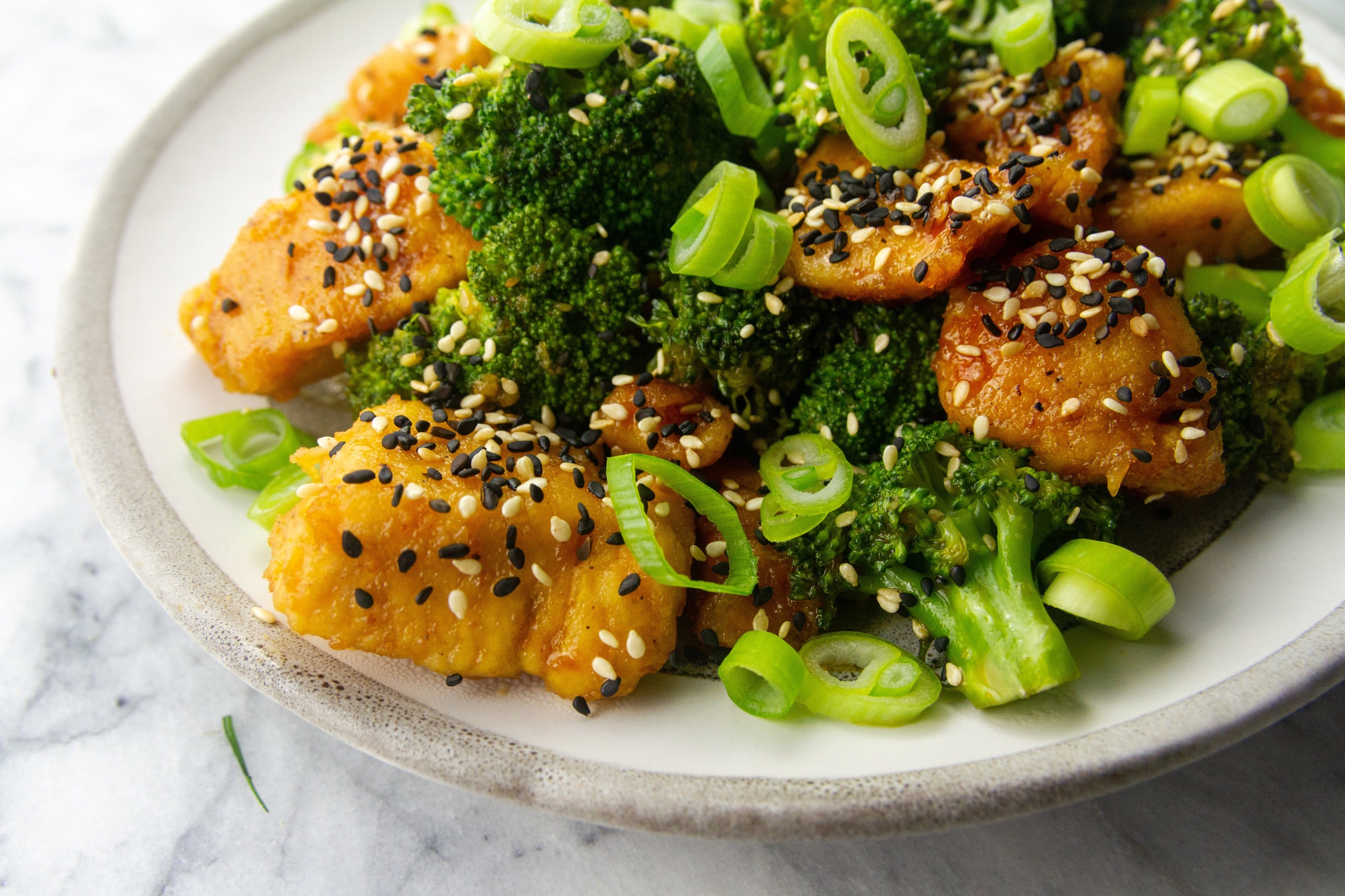 Quick Sesame Chicken and Broccoli
Source: Cook90 by David Tamarkin
Tip: As usual, make sure to use gluten free soy sauce (Tamari) for this recipe.
Review: Basic Chinese takeout, eat your heart out! This dish is quick, flavorful, healthful, and beyond delicious. You will feel like you're eating your favorite restaurant version of Sesame Chicken and Broccoli, but nope this one is entirely homemade and super-easy to prepare.
When I saw the recipe notes that this was one of the most-cooked recipes on the Epicurious website, I knew we had to try it. Little did I know how unbelievably awesome it would turn out to be. I'd make it again in an instant.
As with most stir-fry style meals, the prep takes longer than the actual cooking which was the case with this dinner. However, even the prep was fairly brief and before I knew it we were sitting down to piping hot plates of scrumptious chicken and broccoli.
Not only was the flavor just perfect, I also loved the final crunch of sesame seeds on top. The sauce for this dish is a little sweet which makes it quite reminiscent of the takeout version; I'd recommend altering the sweet ingredients slightly if you're more in a savory mood (although it is balanced nicely).
Overall, if you're craving a Chinese restaurant classic, but not in the ordering-out mood, make this meal. In all honesty, it's probably a whole lot more delicious than the takeout one anyway. ;)
Eats of the Weekend
Turns out it was a short cooking week! 😬 By Thursday night we ditched our plans and went out for martinis and burgers. Well, Seth had beer; I opted for the martini.
As I said in the beginning, life is all about balance and sometimes Thursday nights in the summer call for cravings. And Friday nights. And.. well, you get the picture.
Thursday night we went to our local favorite, The Stones Common House and Kitchen, and had a relaxed evening of delicious food and drinks. It felt good to unwind!
We kept the calm going on Friday by staying local and enjoying a night at Sakura Organic where we feasted on sushi and scrumptious chicken fried rice. Let me tell you, the GF options here are incredible!
Over the weekend, we hosted the first Gluten Free Mollie D Boston Meetup and it was really fun! I love meeting members of the gluten free community in real life and I'm excited to host another event next month. Please be in touch if you'd like to join!
And then we went to Maine! Yes, despite not being the most spontaneous person alive, I do love a good last-minute, very quick vacation. So while our total time by the beach was about twenty hours, we made the most of it by enjoying the gorgeous weather and having some of our favorite foods.
We had afternoon drinks on the Barnacle Billy's deck, grabbed an ocean-view dinner at The Trap, stopped for ice cream at Rococo, and then had breakfast at Amore before heading home! A whirlwind trip, but it was exactly what we needed. Very short, very relaxing, and a taste of a longer vacation to come. I can't wait!
If you'd like to read all about these restaurants, check out Bar Bites Beyond: Southern Maine; my newest gluten free dining guide. More spots will be added soon!
We hope you had a happy weekend and got to feel like you had a vacation - even if it was as brief as ours!
Here's to this lovely summer and many more fun days ahead.
Eat, well.
Mollie and Seth