Swoon for Summer
Never have I ever enjoyed summer so much so early on in the season as I am this year. Perhaps it was the never-ending winter, the brief, rainy spring, or just the simple joy of seeing the sun splashing on my backpack during the morning commute, but this summer is going swimmingly, and we are only halfway through June! Let me rephrase: we are already halfway through June!
Let us embrace the summer wholeheartedly, eat divine dishes, and soak up every minute of this fairly quick stretch of time. I love this time of year. Can you tell?
Now, let's get to the meals. Because not only is the season sweet, the food is even better. ;)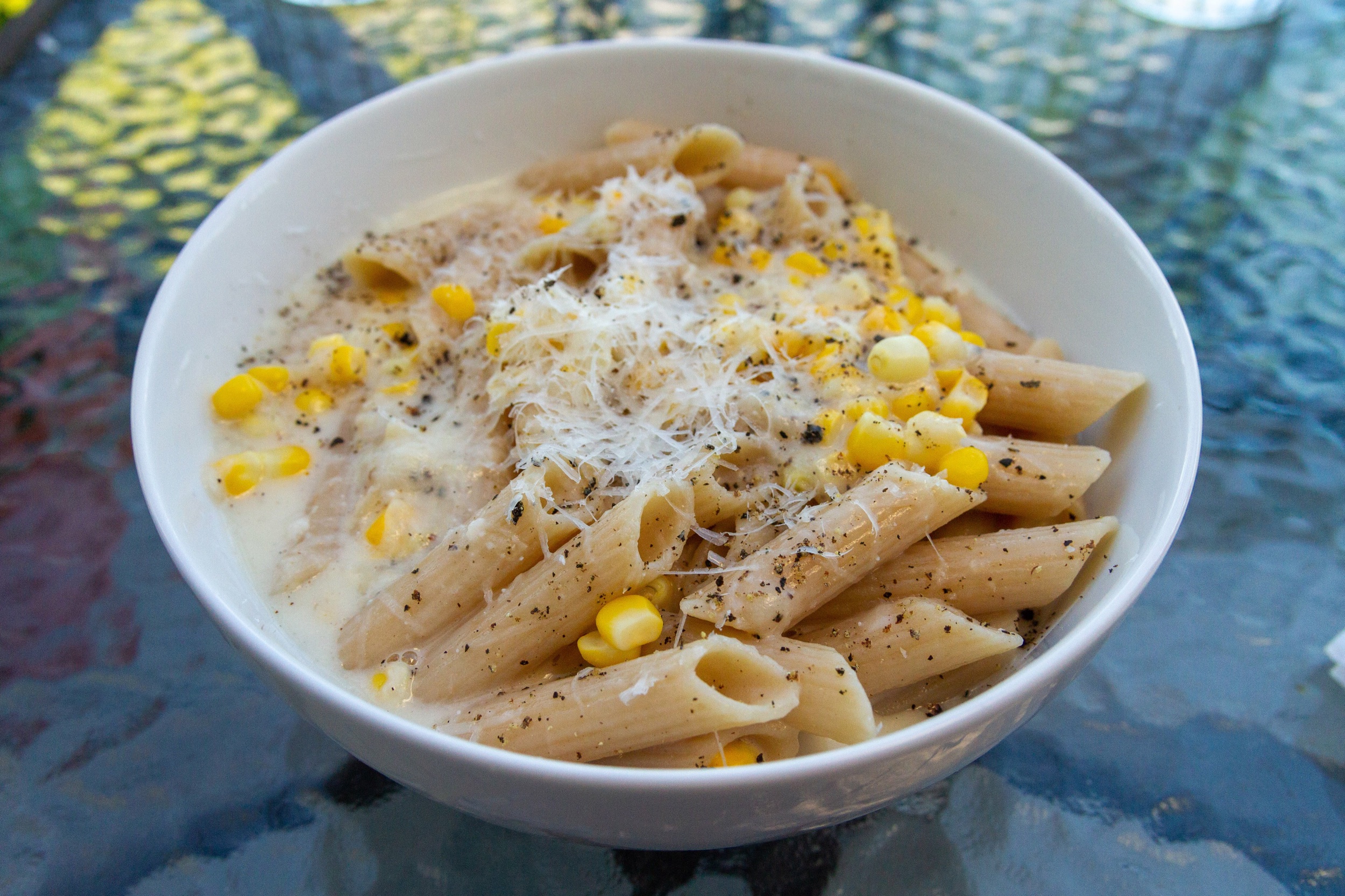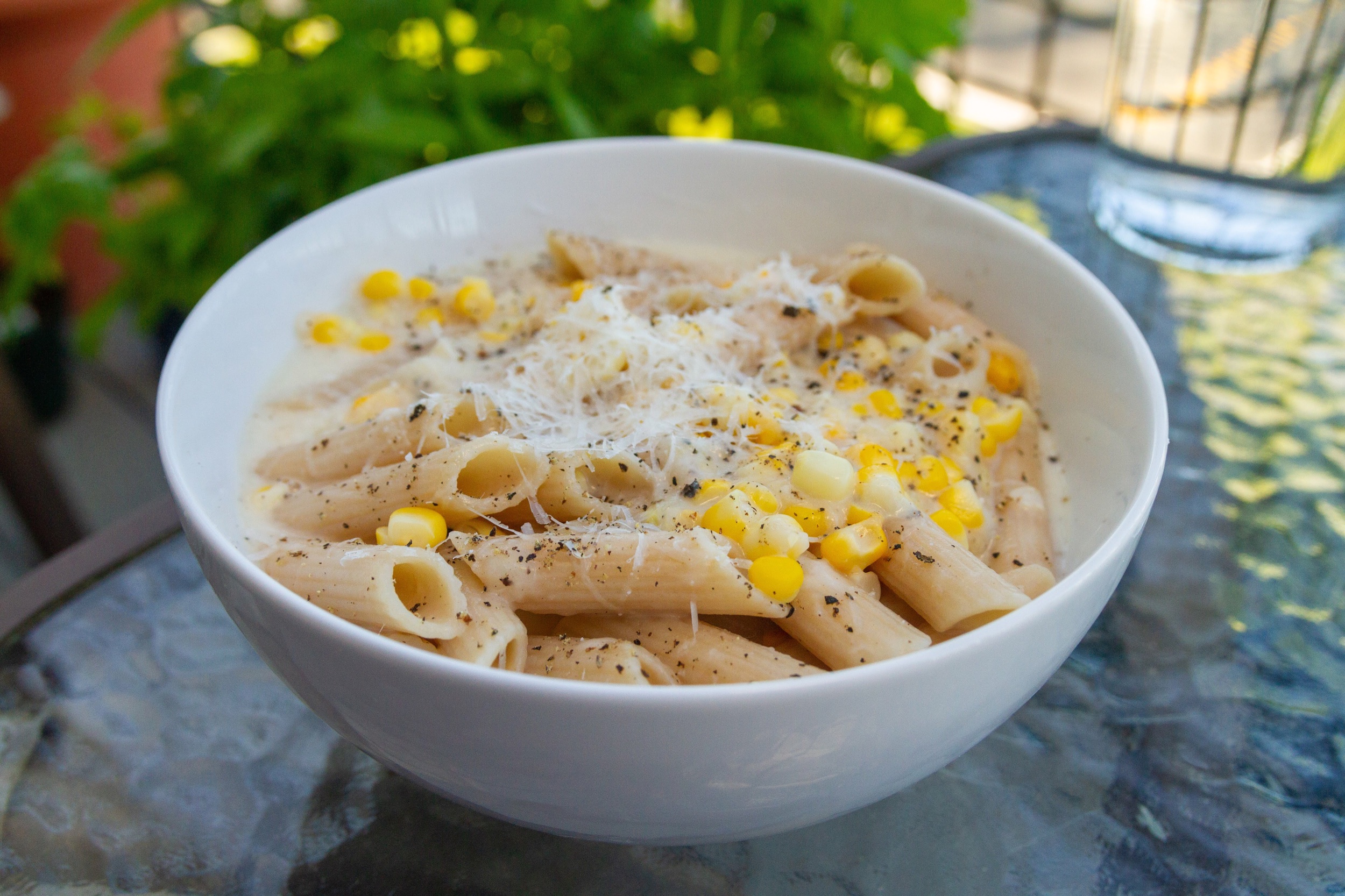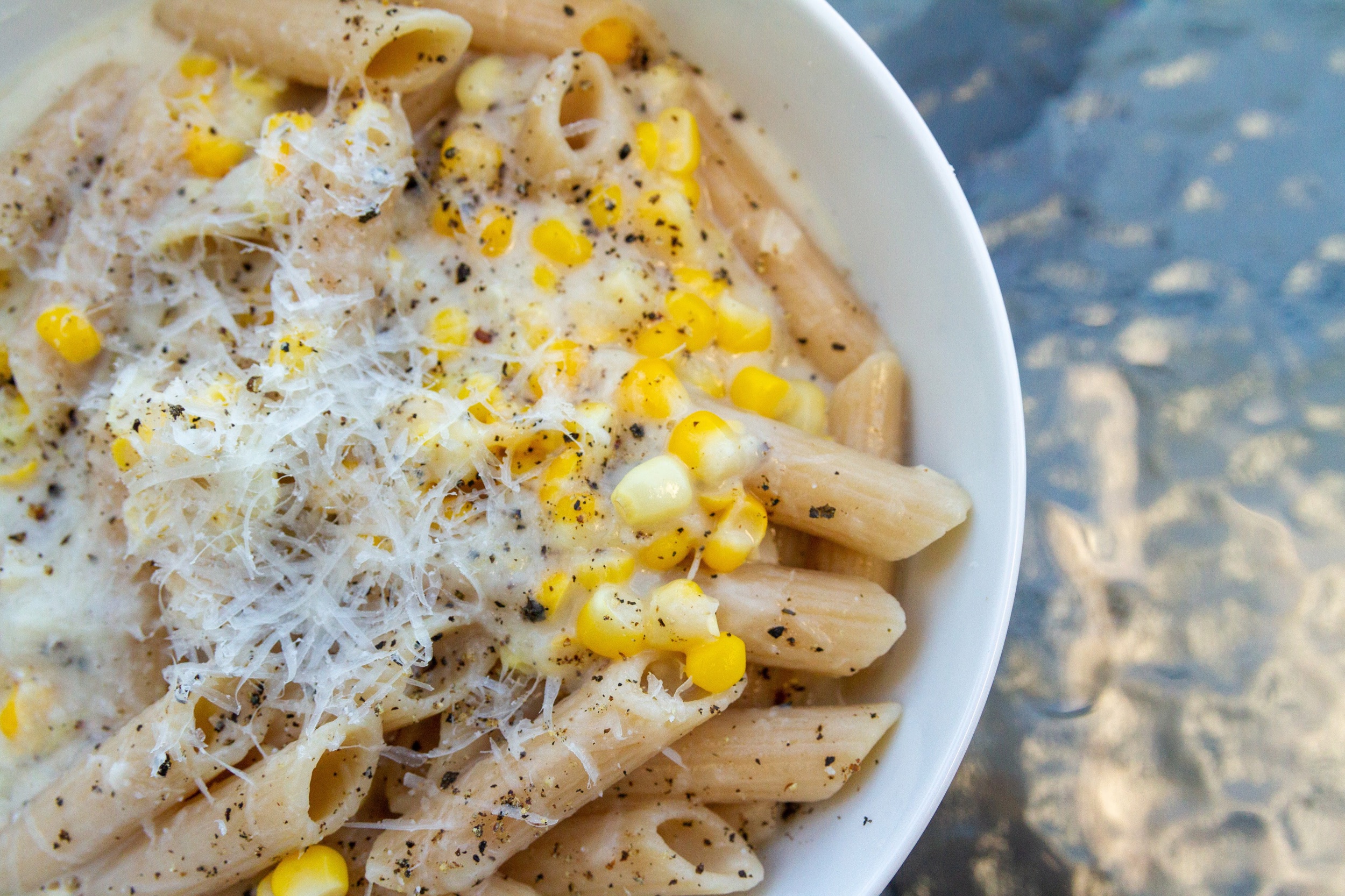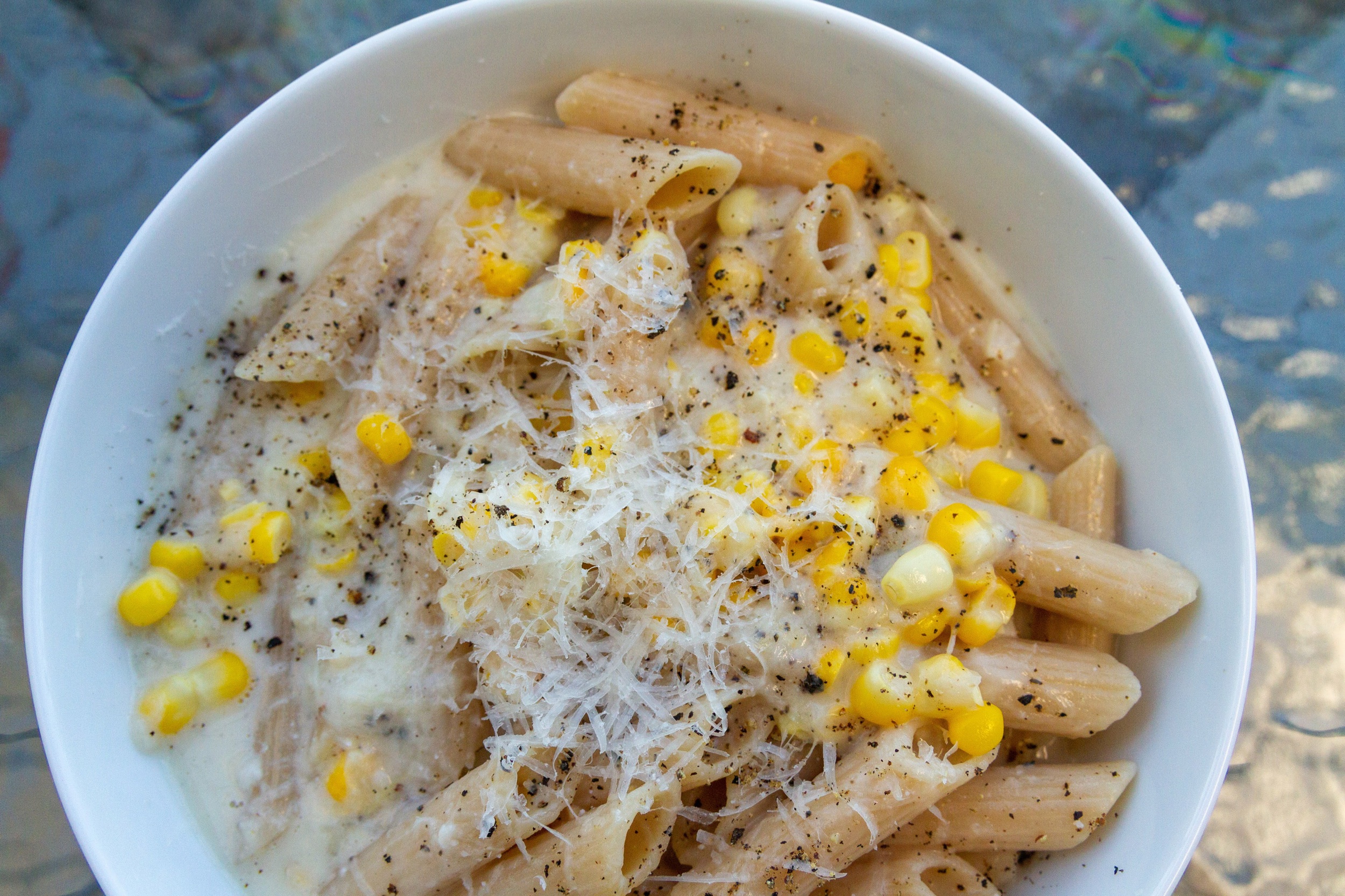 Corn cacio e pepe
Source: Deb Perelman for Bon Appétit. Grab the recipe, here. And save it!
Tip: Just be sure to use gluten free pasta! Our favorite is made by Jovial Foods. To make our dish extra creamy, we added a dollop of creme fraîche. Yum!
Review: Now why in the world had we not thought of this dinner before? Decadent and rich, but also summery and bright, this adult-ish version of mac-and-cheese is quite simply, delicious.
Take your favorite gluten free pasta and mix it with a simple pecorino romano cheese sauce, add plenty of fresh corn-off-the-cobb, and a generous sprinkle of salt and pepper, and you'll be starry-eyed in no time. Sure, there are a few more steps than that, but overall it's very straightforward and very excellent.
We loved eating this taste-of-summer pasta (extra cheesy) on our balcony while watching the sunset. While some may prefer a lighter meal to kickstart the week, we dove right in with this delicious dinner which was exactly what we craved: freshly grated Cheese. Fresh Corn. Gluten free Pasta. What is better than that? Leftovers. ;)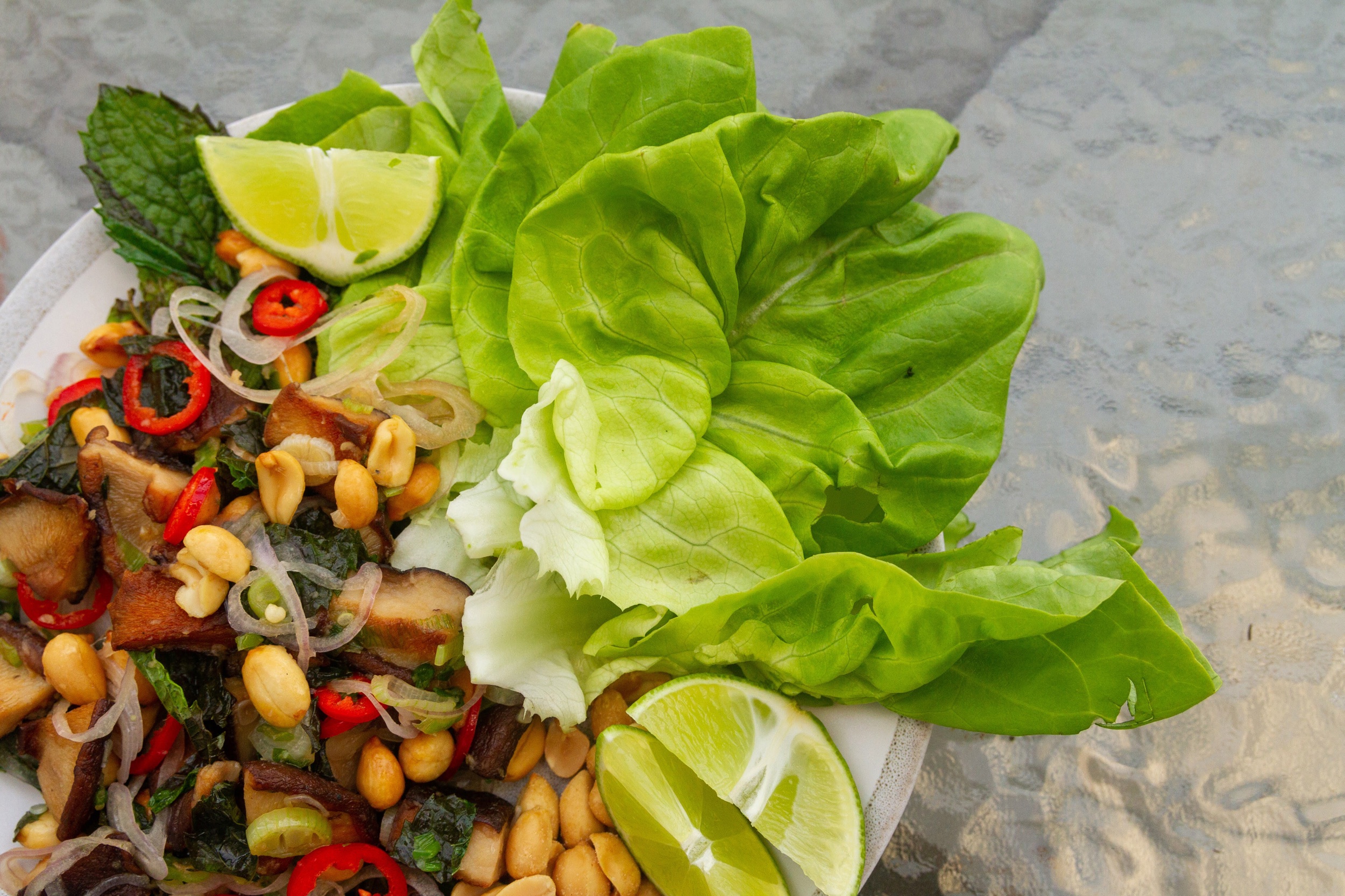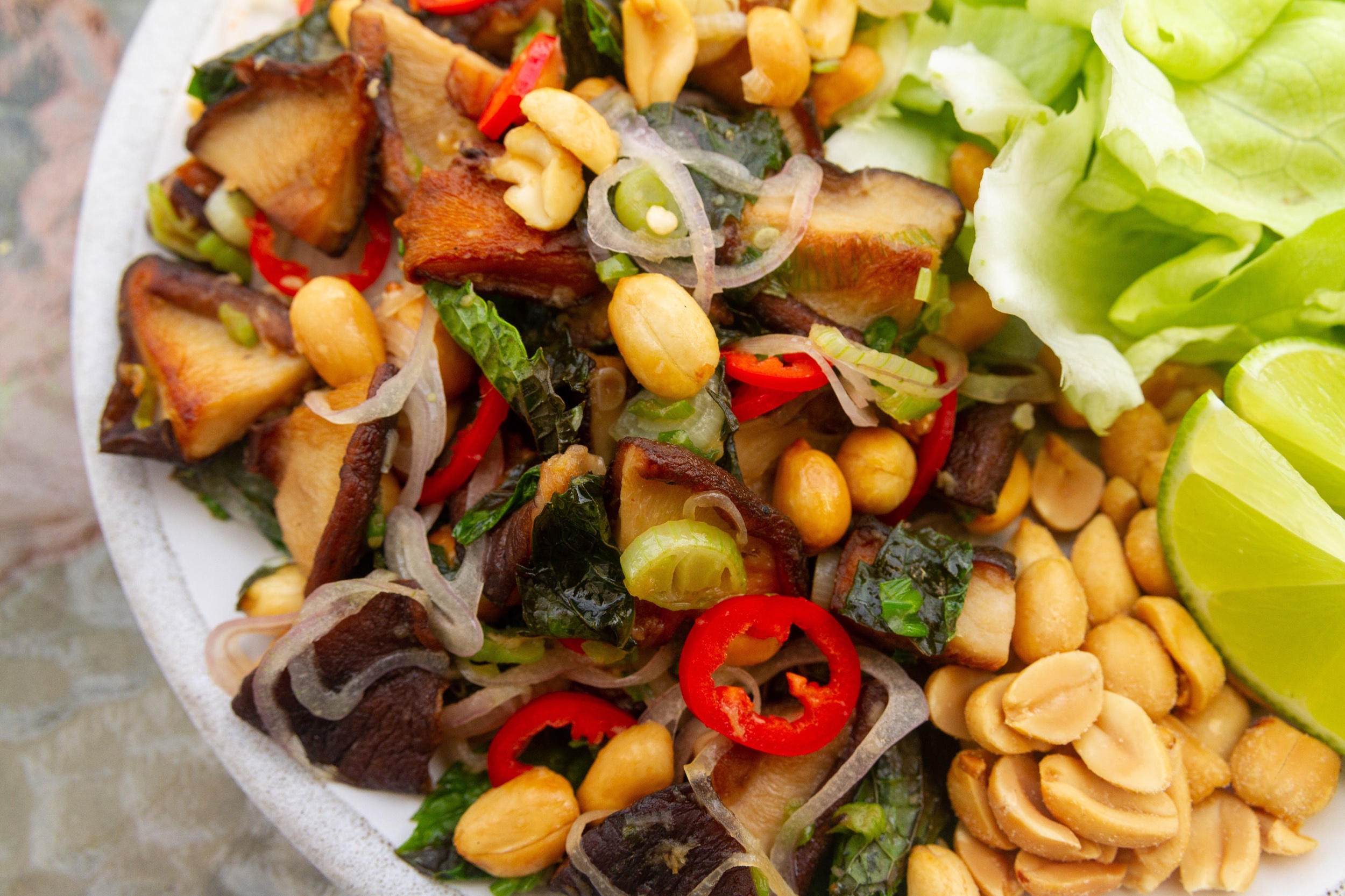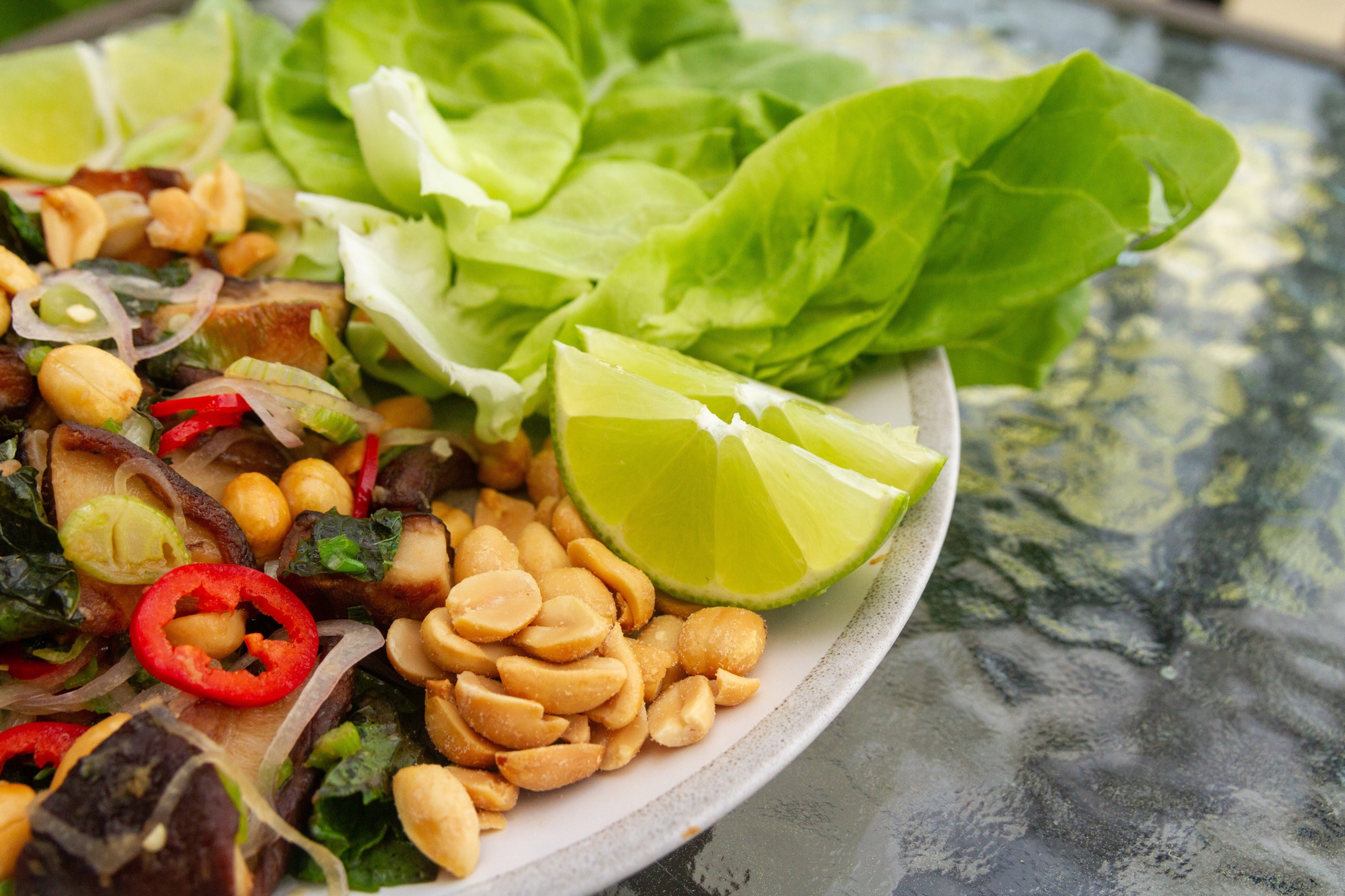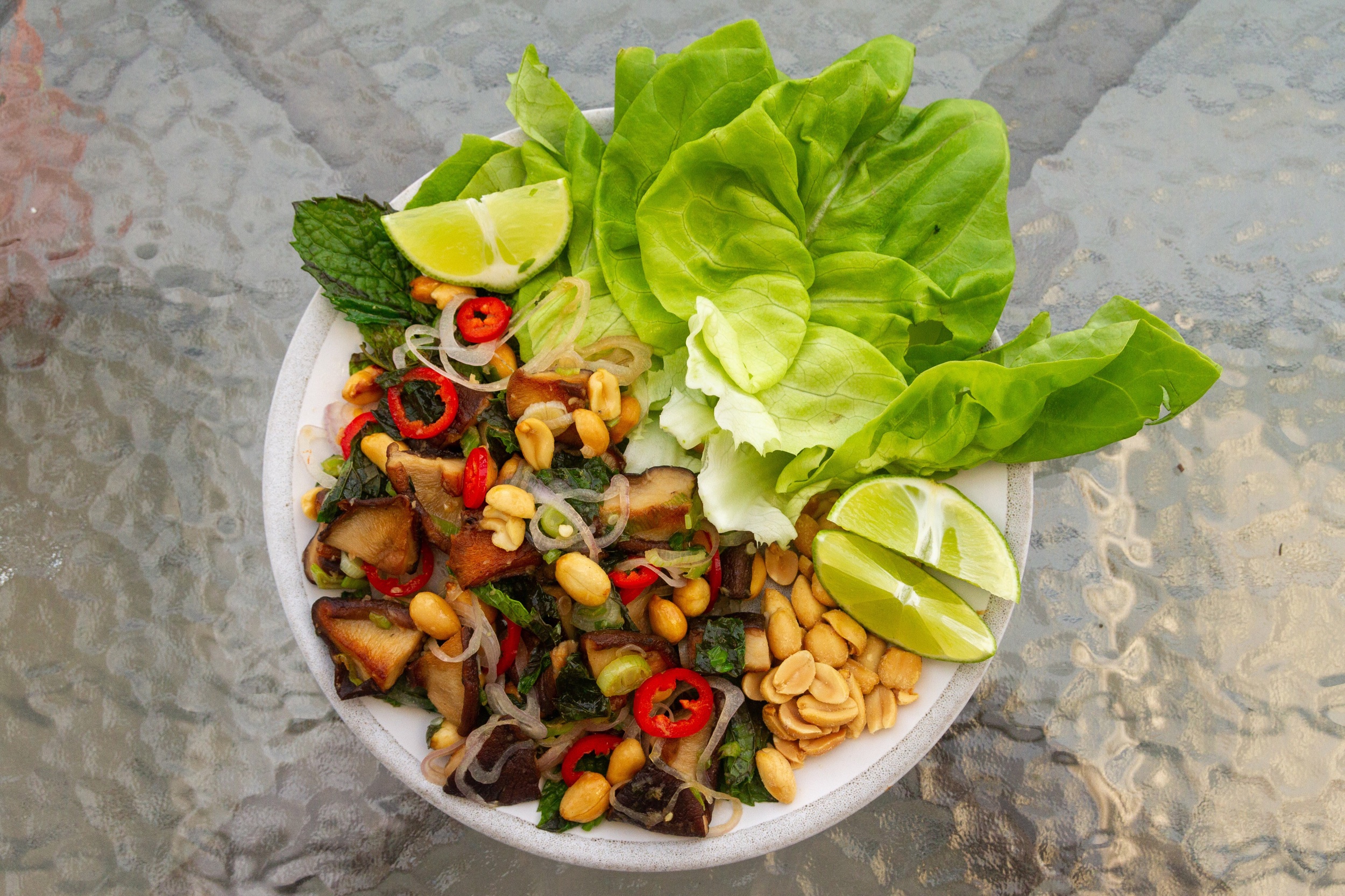 Spicy Mushroom Larb
Source: Bon Appétit online. Grab the recipe, here.
Tip: Naturally gluten free!
Review: Have you jumped on the larb train yet? If not, I highly recommend it! Traditionally, this dish could be considered a "meat salad," but this version goes the vegetarian route and uses mushrooms as the main protein instead. Nifty!
We have featured a variety of larb dinners around here and while I had seen this recipe for a while, I had been tentative to include this mushroom-focused version of the dish. Why? Because I'm not an extreme mushroom fan; I like them. I don't always love them.
So, how did the all-mushroom larb adventure go? Fairly well! It had tons of good flavor, thanks to a few key sauce ingredients, and while the mushroom texture is certainly not the same as meat, these little lettuce cups filled with 'shrooms were pretty satisfying. In fact, I'd even say it was yummy. But in all honesty, I think we will go back to the meat-based version next time.
Save this recipe for your veggie-favoring friends and those who just adore mushrooms. I guarantee that they will love it. And they won't miss the meat!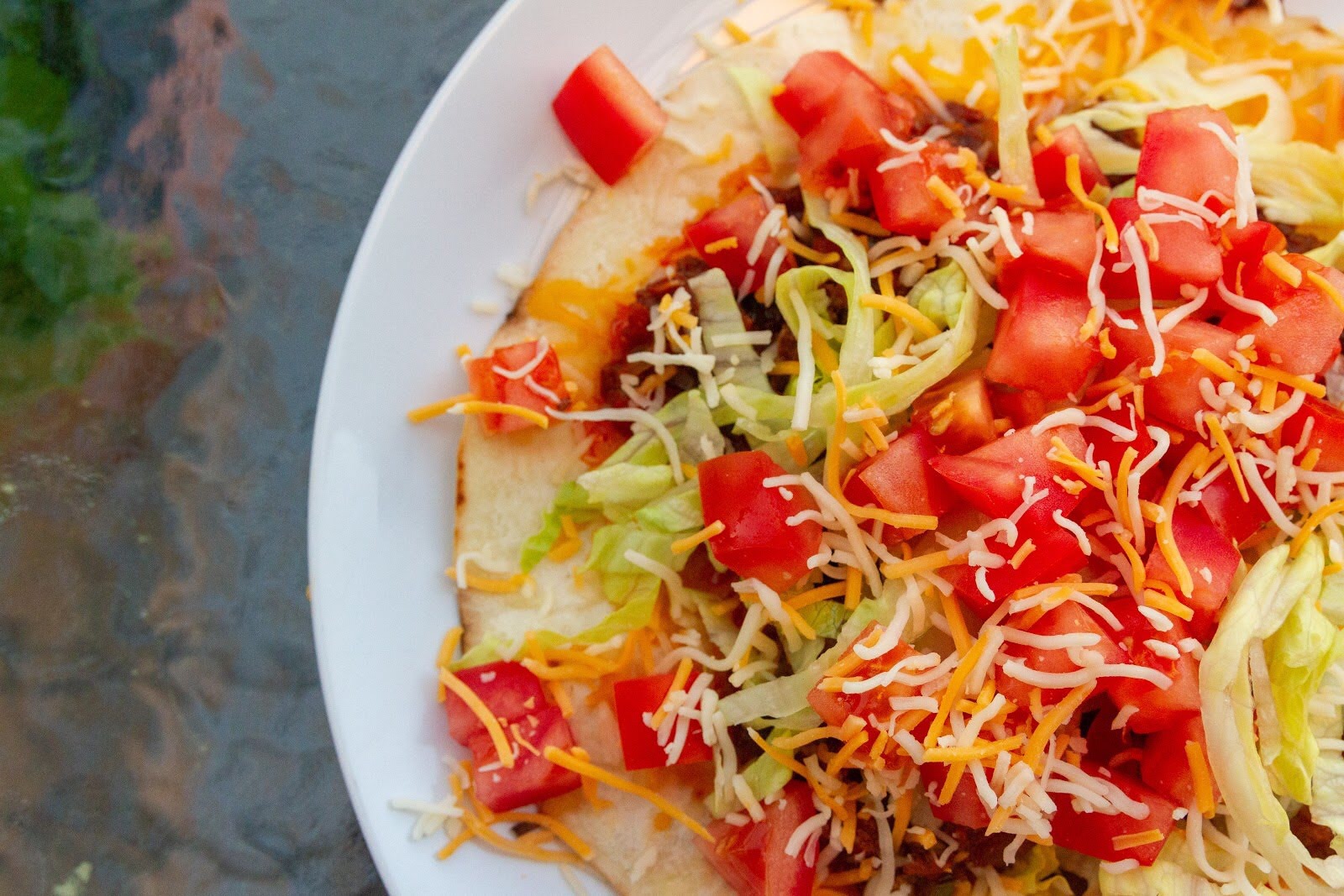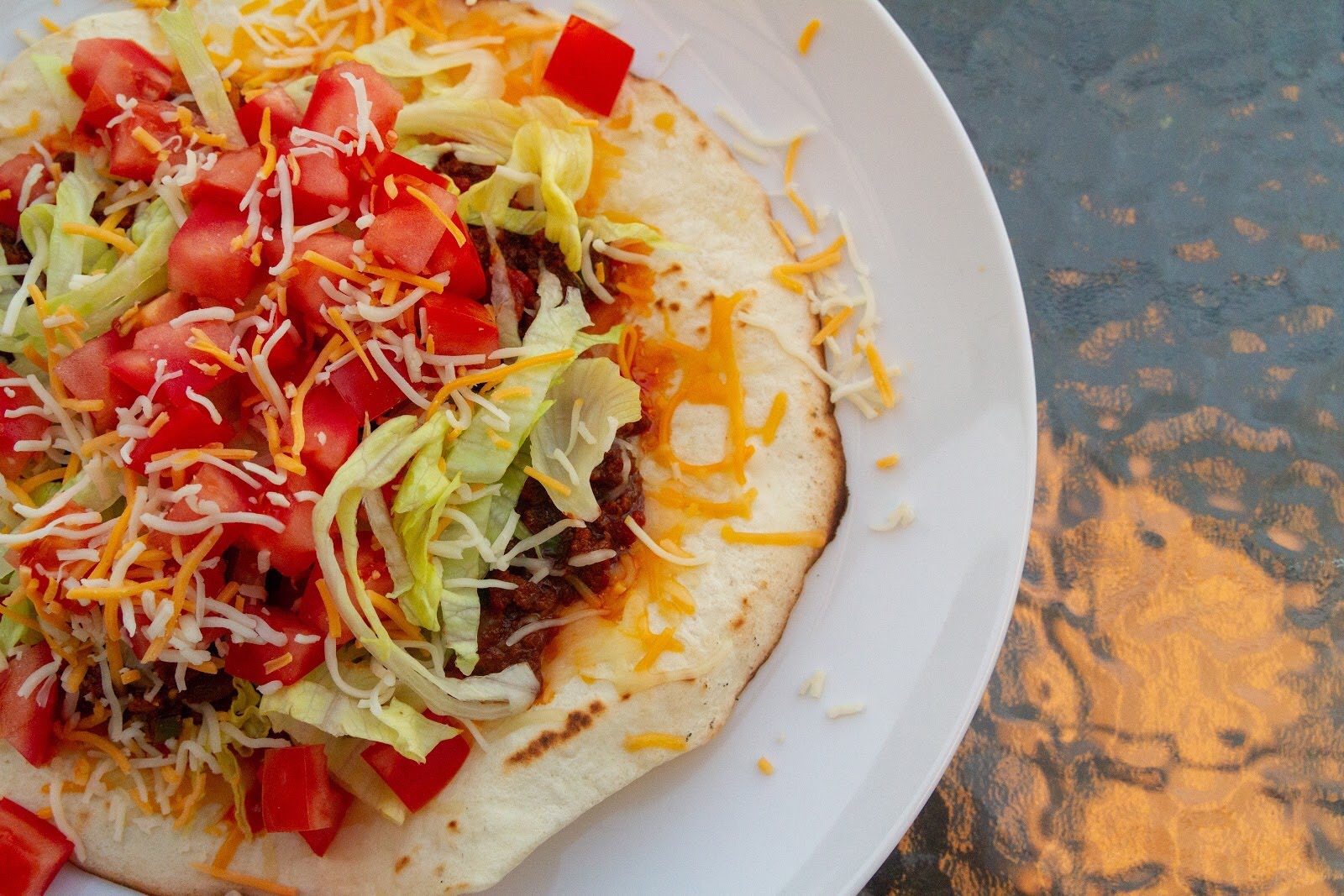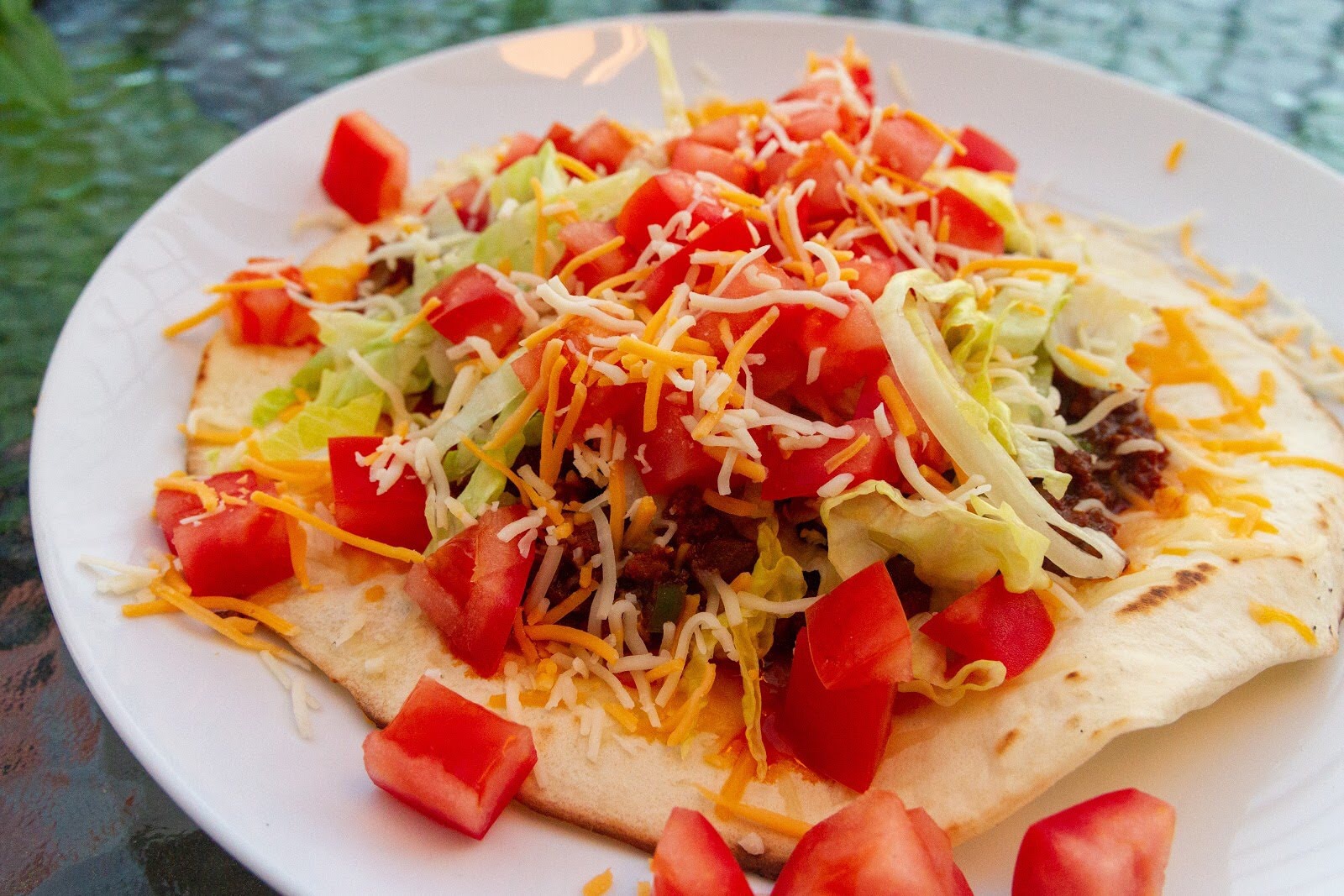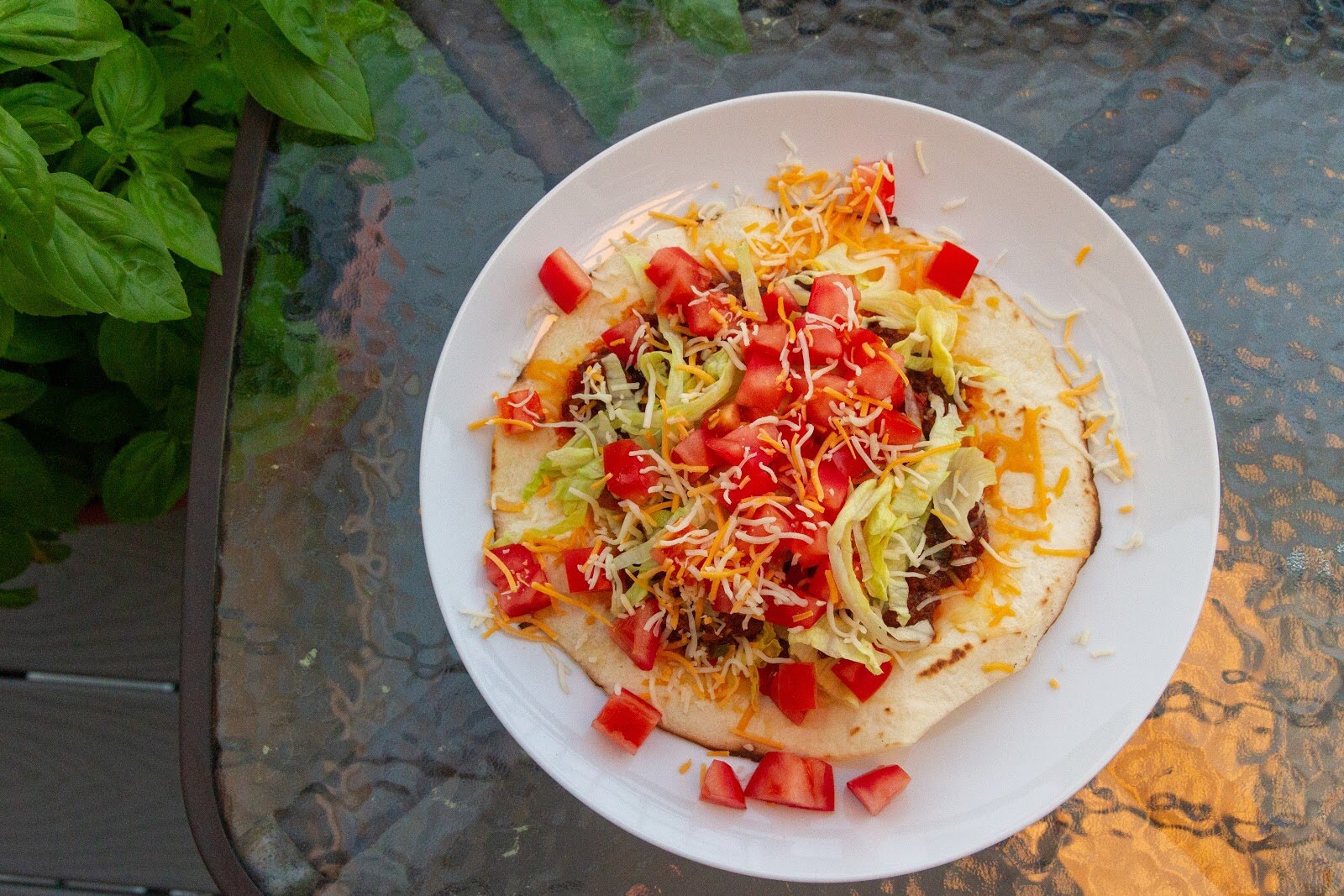 Tex-Mex Tacos
Source: Dinner for Everyone by Mark Bittman
Tip: Make sure to use gluten free tortillas. We used quinoa flour tortillas from the local brand Maria and Ricardo's.
Review: If there is anyone out there reading this who isn't a fan of Taco Night, then I'm sorry. You. Are. Missing. Out. These Tex-Mex tacos were some of the most delicious tacos we've made as of late and I couldn't get enough of them. Plus, they were giant!
Sometimes the tacos with the "plainest" ingredients turn out to be the most wonderful and flavorful. While the ground beef was seasoned quite nicely, the only other ingredients were shredded cheese, chopped lettuce, and diced tomatoes.
Admittedly, the ground beef was my favorite part and the other garnishes acted as a strong support system. The final taco, or giant taco since the tortillas were so large, was beyond scrumptious and I inhaled my over-filled taco way too quickly. And then I had a second!
I can't wait to make these tacos again because of the easy preparation and such awesome results. I would also like to make them in smaller tortillas and/or hard-shell taco shells for a slightly less messy plate. ;) I have a feeling they'd be a big hit at a small dinner party or a festive birthday gathering. Tacos for everyone!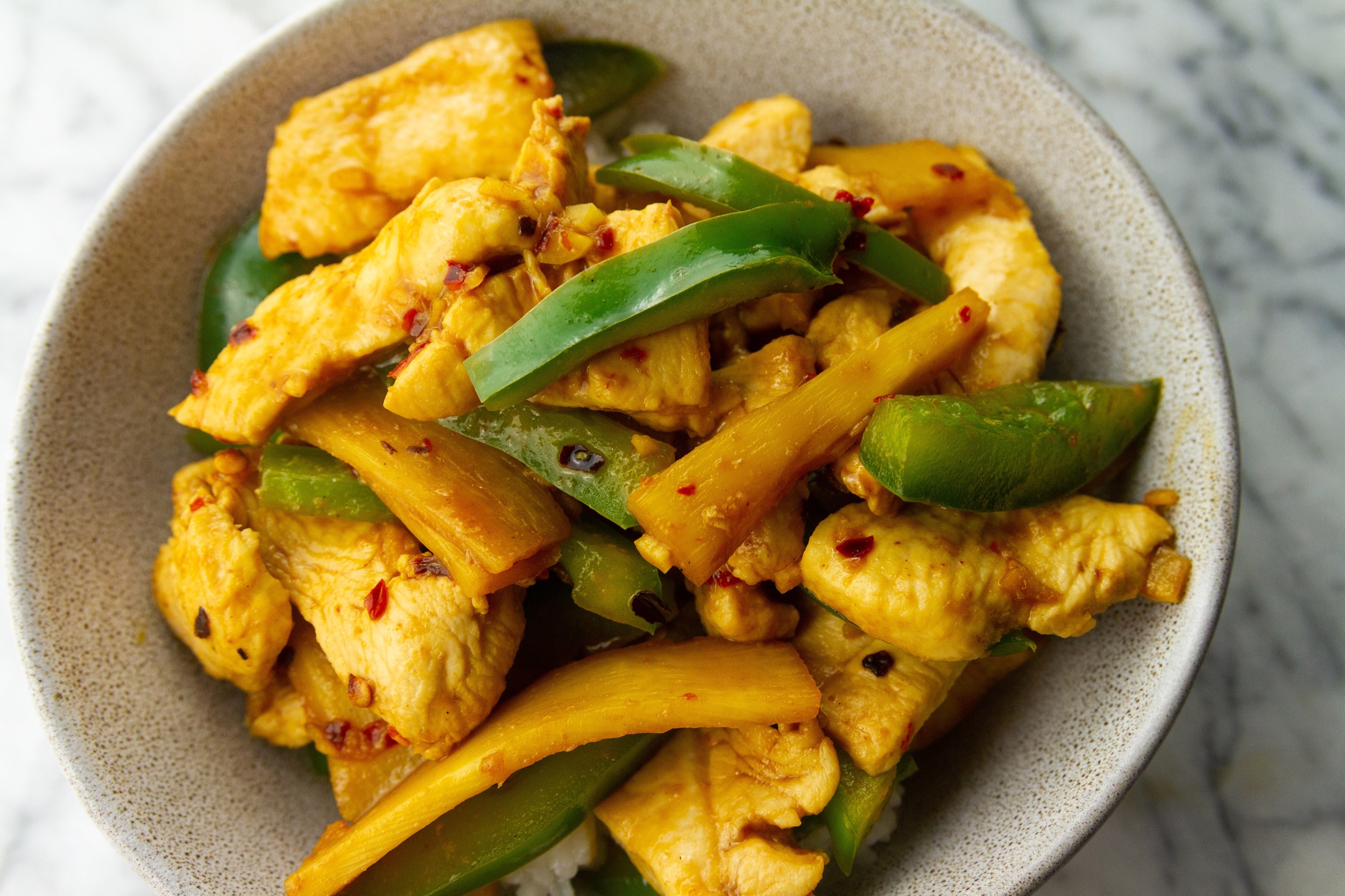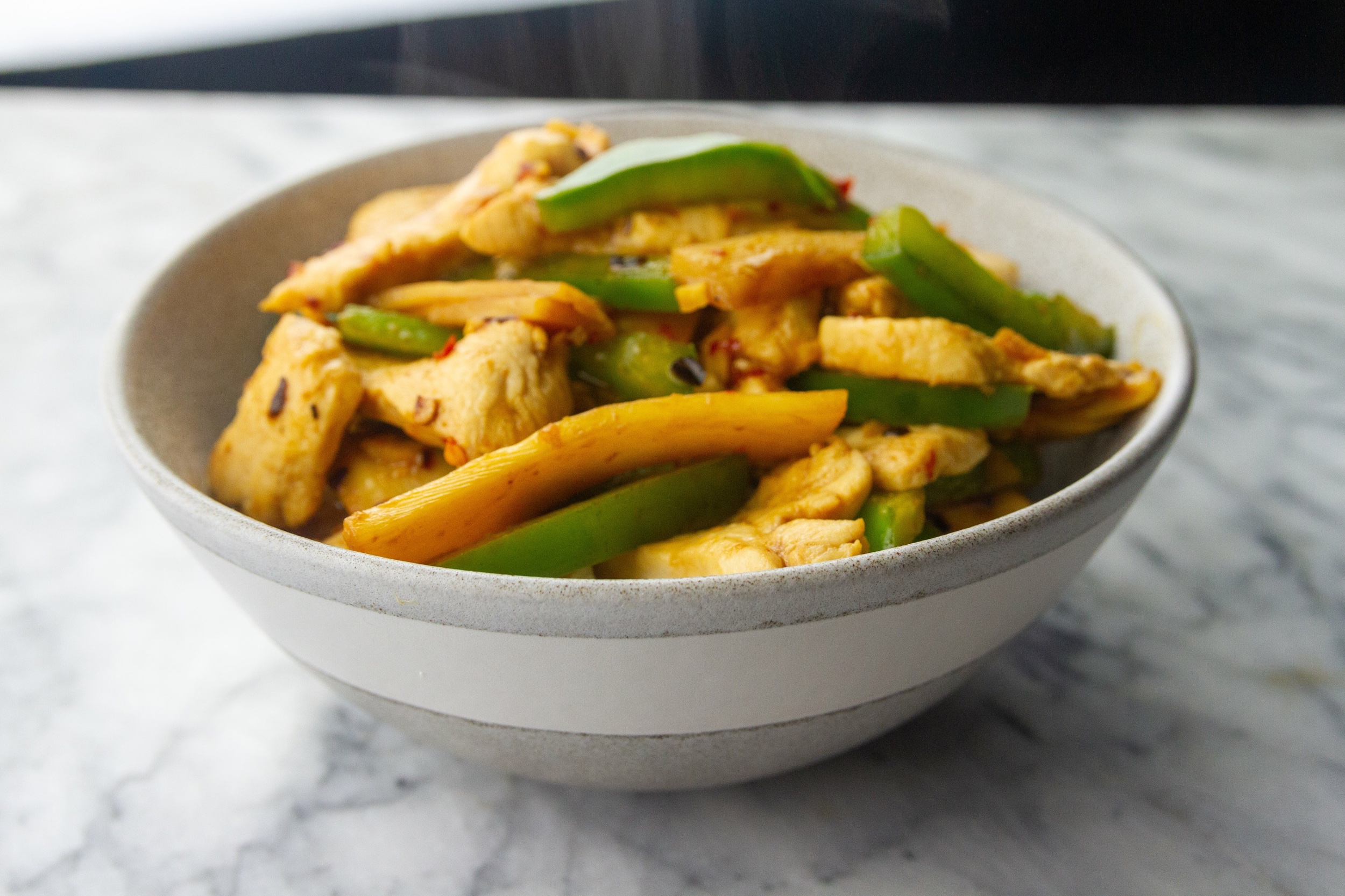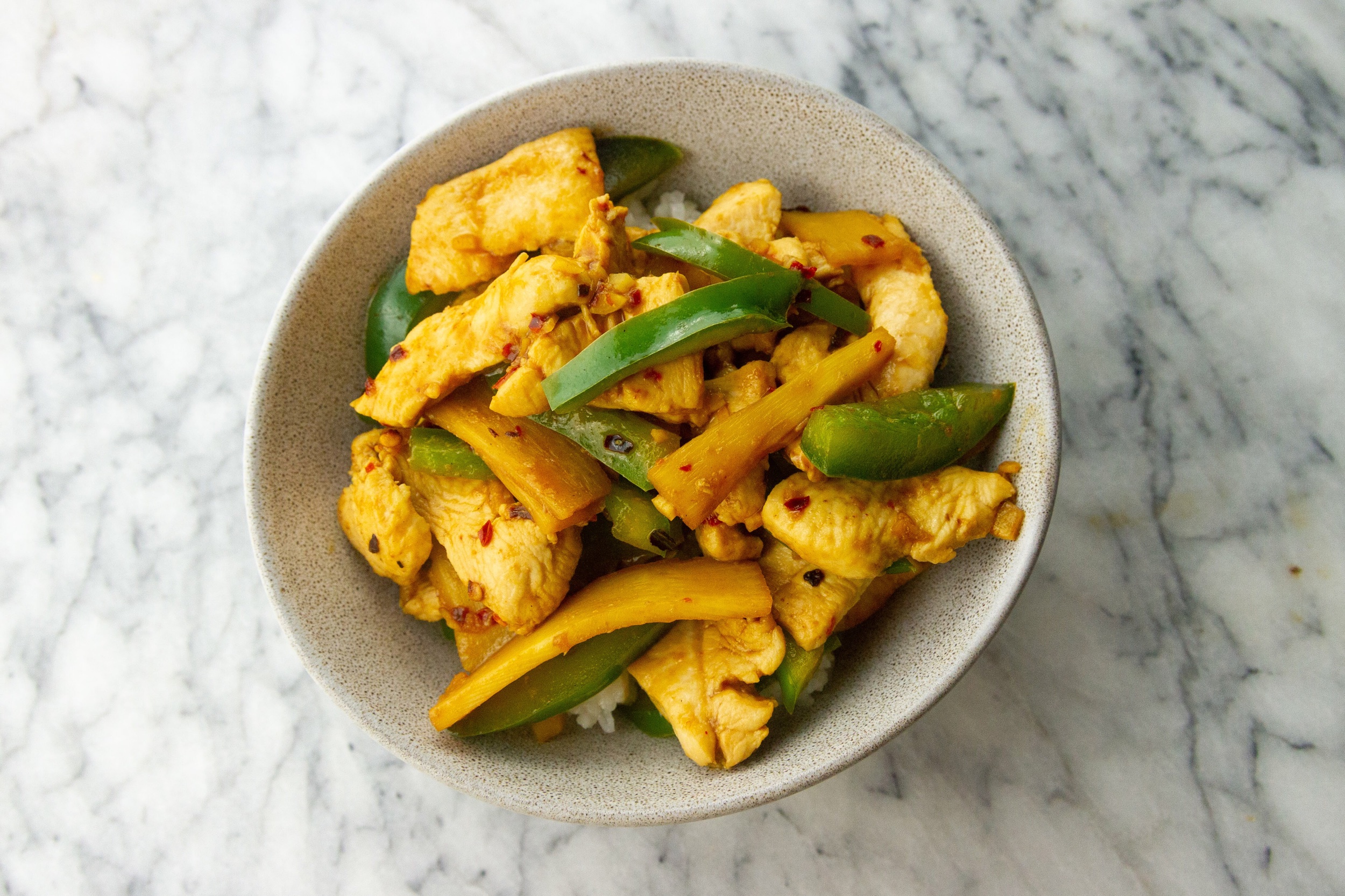 Hoisin Explosion Chicken
Source: Stir-Frying to the Sky's Edge by Grace Young
Tip: Make sure to use gluten free hoisin and soy sauce (Tamari) for this recipe.
Review: Now, I don't always think of wok-based dinners during the summer, but really, we should have them way more often. Even though cooking with a wok creates a lot of heat in the kitchen, it's for an incredibly short amount of time and the result is always pretty darn amazing.
This is one of our favorite stir-fry cookbooks and it's packed with excellent recipes that feature all kinds of proteins and veggies. We have barely scratched the surface since we don't use it weekly, but perhaps it's time! The latest recipe, this Hoisin Explosion Chicken, was another success.
Be warned that hoisin is a semi-sweet sauce and the dish we made turned out to be a bit sweeter than I anticipated. Yes, I do know hoisin has a sweetness, but I thought it might have been balanced out by the other ingredients. Oops! I should have taken the title, Hoisin Explosion, more seriously.
Before you think I'm recommending a recipe I didn't totally love, I'm not; I'm simply warning you of what's to come. This dish was really good and I think I'd have enjoyed it more if there were other dishes served alongside.
To complement the sweetness of this one, I'd like a savory veggie on the side, maybe even a fried rice as well. You know, a complete dinner! The chicken was great on its own, but I do think serving it as part of a multi-course meal would make it even better.
However, you may completely disagree. Maybe this Hoisin Explosion Chicken is exactly what you're seeking for dinner tonight. Go right ahead - enjoy it!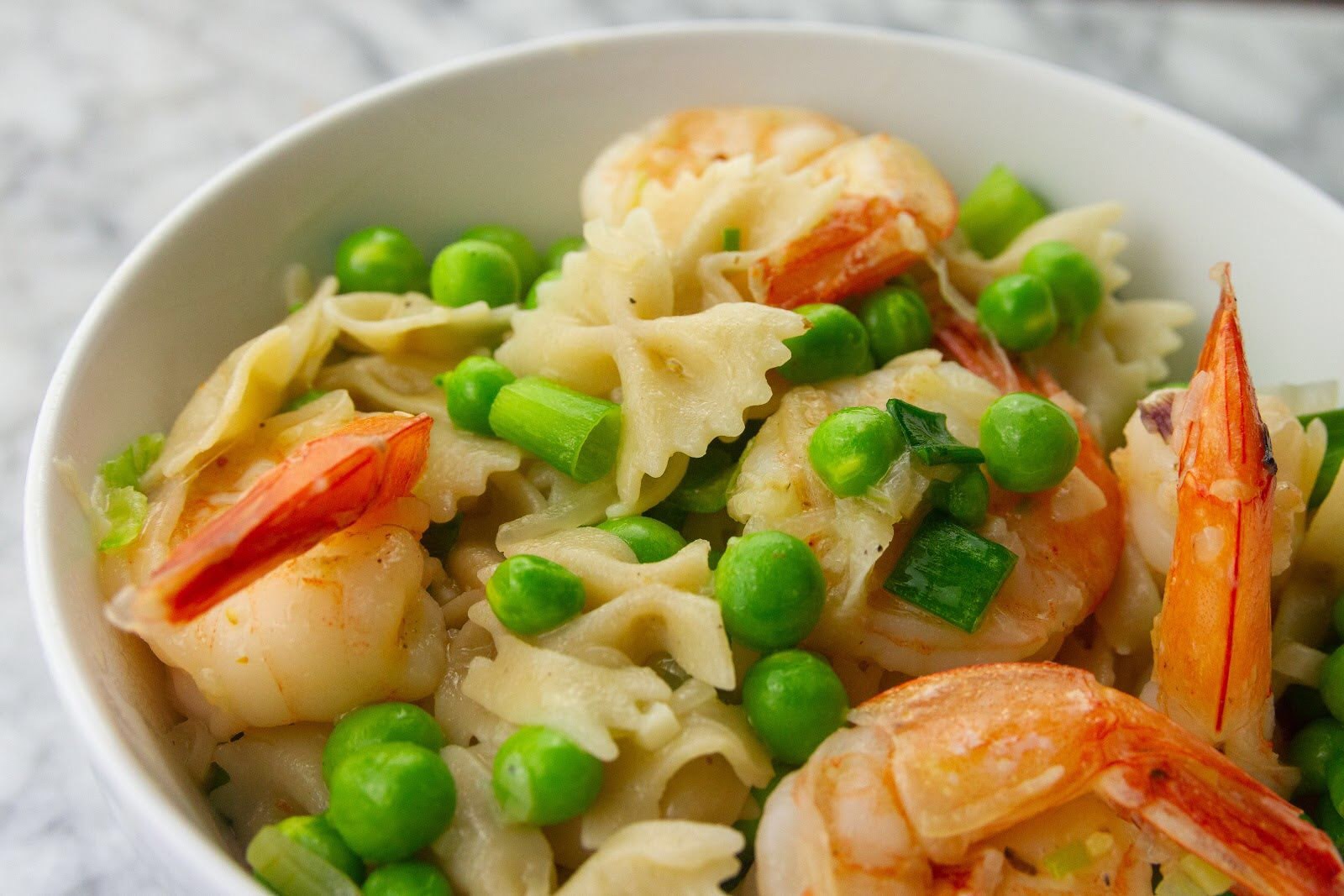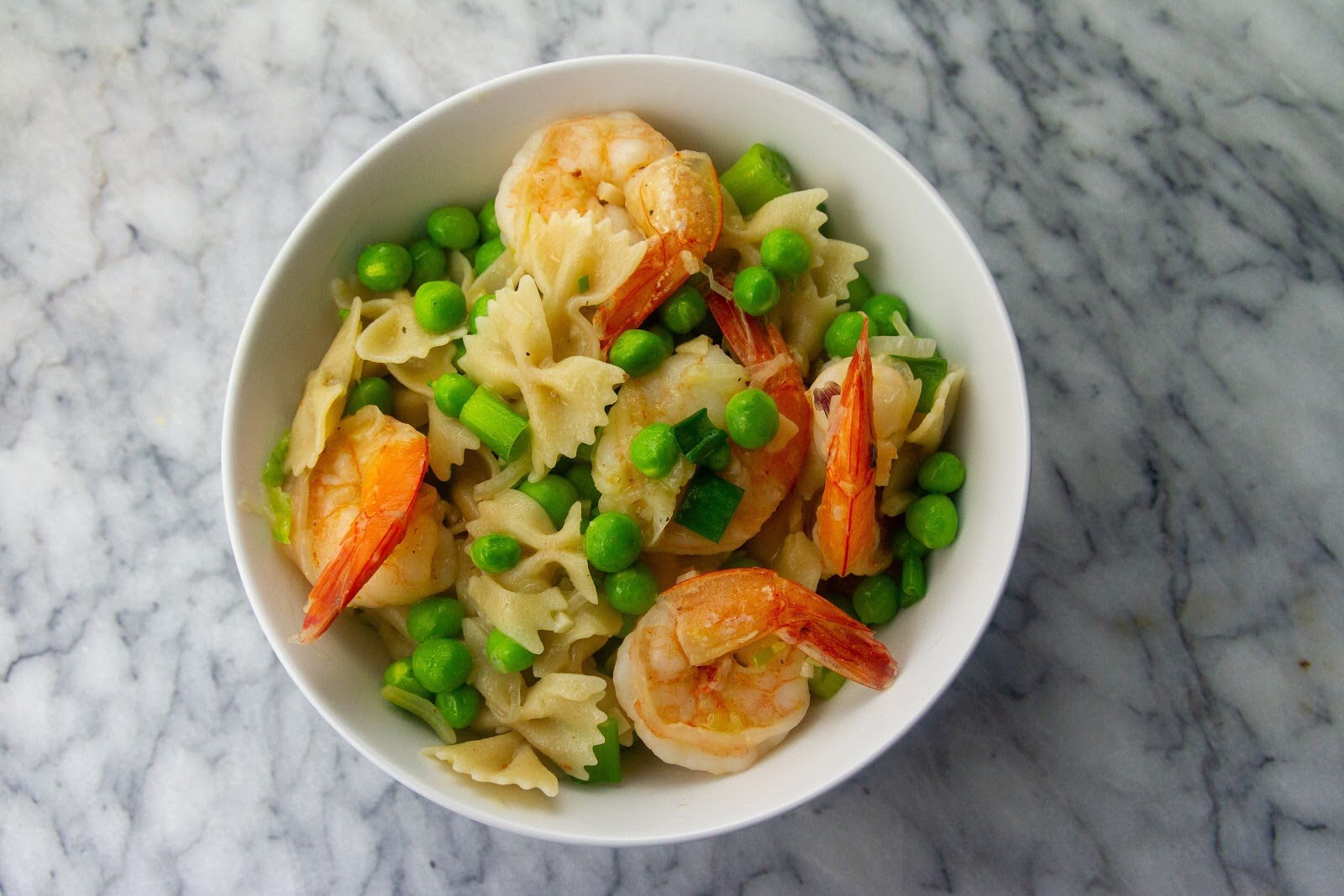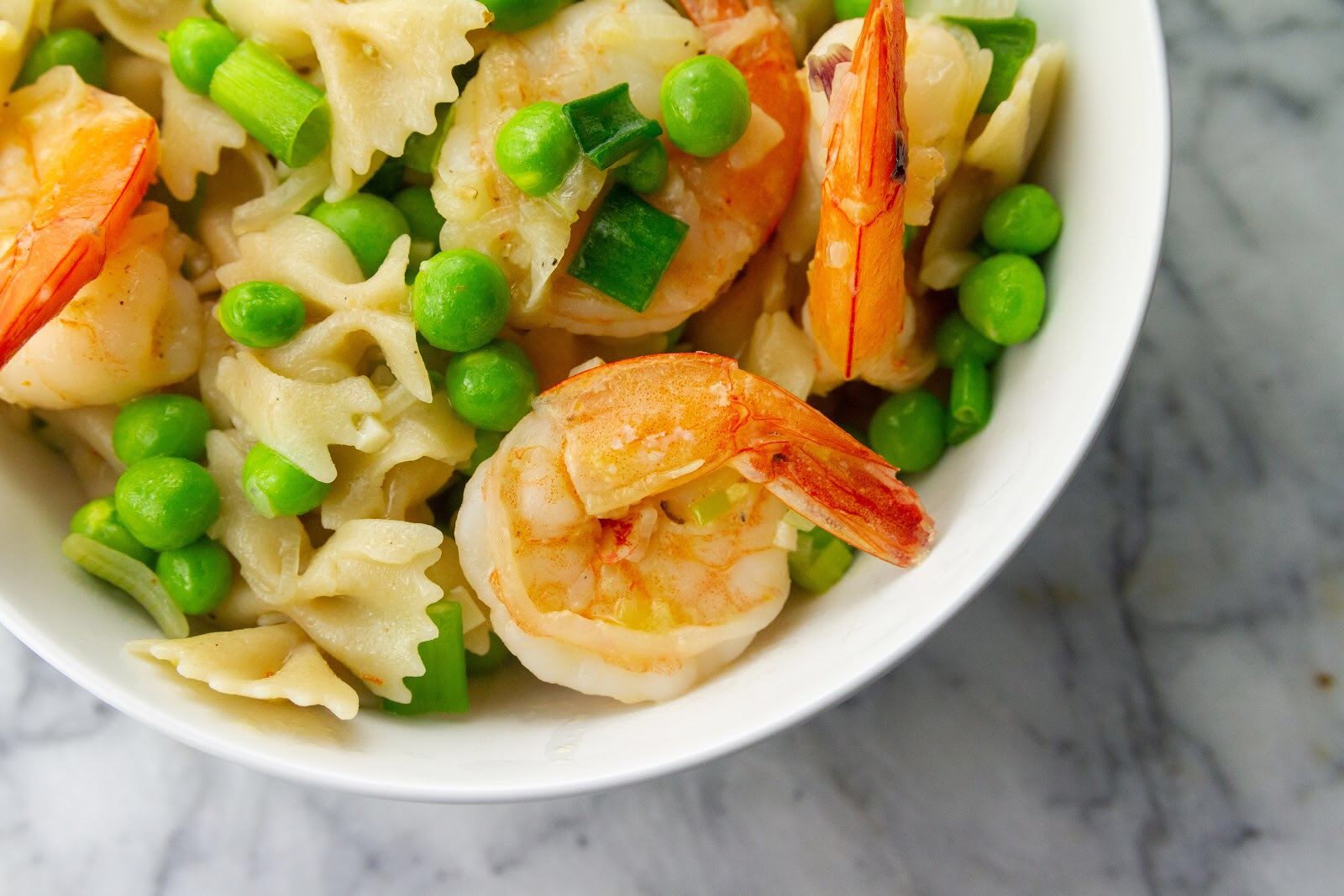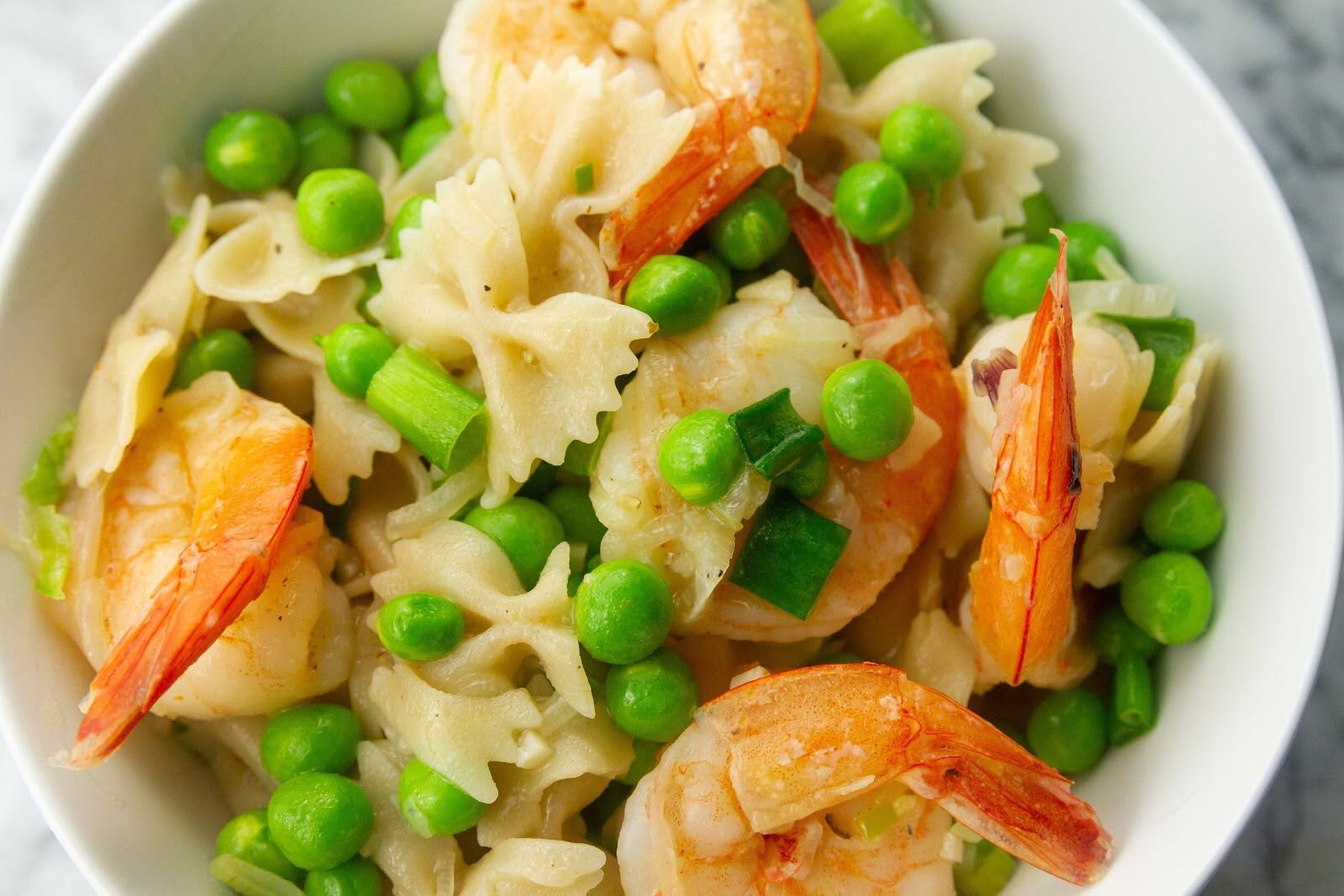 Farfalle with Fresh Peas and Shrimp
Source: A Gluten Free Mollie D original recipe.
Tip: Make sure to use gluten free pasta- our favorite is by Jovial Foods.
Review: Do you ever have those nights when your plan for a crunchy salad gets turned upside down and you make pasta instead? No? Just me? Ooh well. This is exactly what happened to us last Thursday.
The plan had been for an arugula-and-pea salad which sounded delicious, fresh, and light. However, the weather that day did not cooperate and presented us with a cooler-than-average, rain-filled day. Not exactly salad weather! So, we did the responsible thing and turned our green salad plan into a pasta night - filled with greens!
Yes, we skipped the arugula and added shrimp, but the resulting dinner was just as fresh and light as that salad would have been. Except it was filled with pasta. And some cheese. 😏
We predominantly follow recipes when we make dinner, but sometimes changing it up and creating a meal "of our own" is just as fun and rewarding. Peas and shrimp in pasta is one delicious combo; the result is one excellent dinner.
Eats of the Weekend
Smack-dab in the middle of June and what did that mean? It was time for Father's Day!
After indulging with a few fried favorites at dinner Friday night (go to Burton's!), the rest of the weekend was all about family and enjoying the gorgeous, humidity-free day that was Saturday.
We spent the afternoon with Seth's parents and hung out in their incredible garden which was just overflowing with beautiful flowers and produce at the ready. Farm-to-table takes on a whole new meaning when the farm is in the backyard. 😎
While Sunday wasn't exactly joyful outside, we made the best of it by celebrating the dads inside and still managed to grill the burgers and hot dogs. Cliché as it sounds, a low-key BBQ is often the most fun way to celebrate on Father's Day. My dad loves a great cheeseburger and didn't mind helping out with the cooking. A happy time was had by all!
Considering our weekend was fairly full, I'd say it was definitely still relaxing, filled with yummy food, and felt like summer, which is the most important. These beautiful, warm days don't last forever so I try to make the most of every summer weekend - there are only so many!
We hope you had a fun couple days and got to spend time with family, friends who feel like family, or all of the above.
Eat, well.
Mollie and Seth