When it's time to start using the slow cooker. And other winners of dinner.
At this point in the year, I think it's safe to say the cooler temps are here to stay. And with that change in air, I'm not only thrilled to start wearing jackets, but I'm also happy to break out the slow cooker, the heartier meals, and the warm dinners that are just begging to be made in the fall. Summer is special, but fall is fabulous.

Take a look at this week's dishes that welcome the season with open arms. :)
For the record, I found my slippers and wore them for the first time this week. The season has officially changed…
Let's eat!
Nothing says quick and easy like a delicious dish made in the wok. This new take on a classic Chinese takeout meal was ridiculously quick to prepare and yielded something so yummy I wish we had made double. The recipe was easy to make gluten free and it would be easily adjustable as well if you prefer it to be not quite so spicy. ;)
Kung Pao Chicken is a favorite around here and I think this new version with fresh peppers, and plenty of dried chili peppers, will be on rotation throughout the season.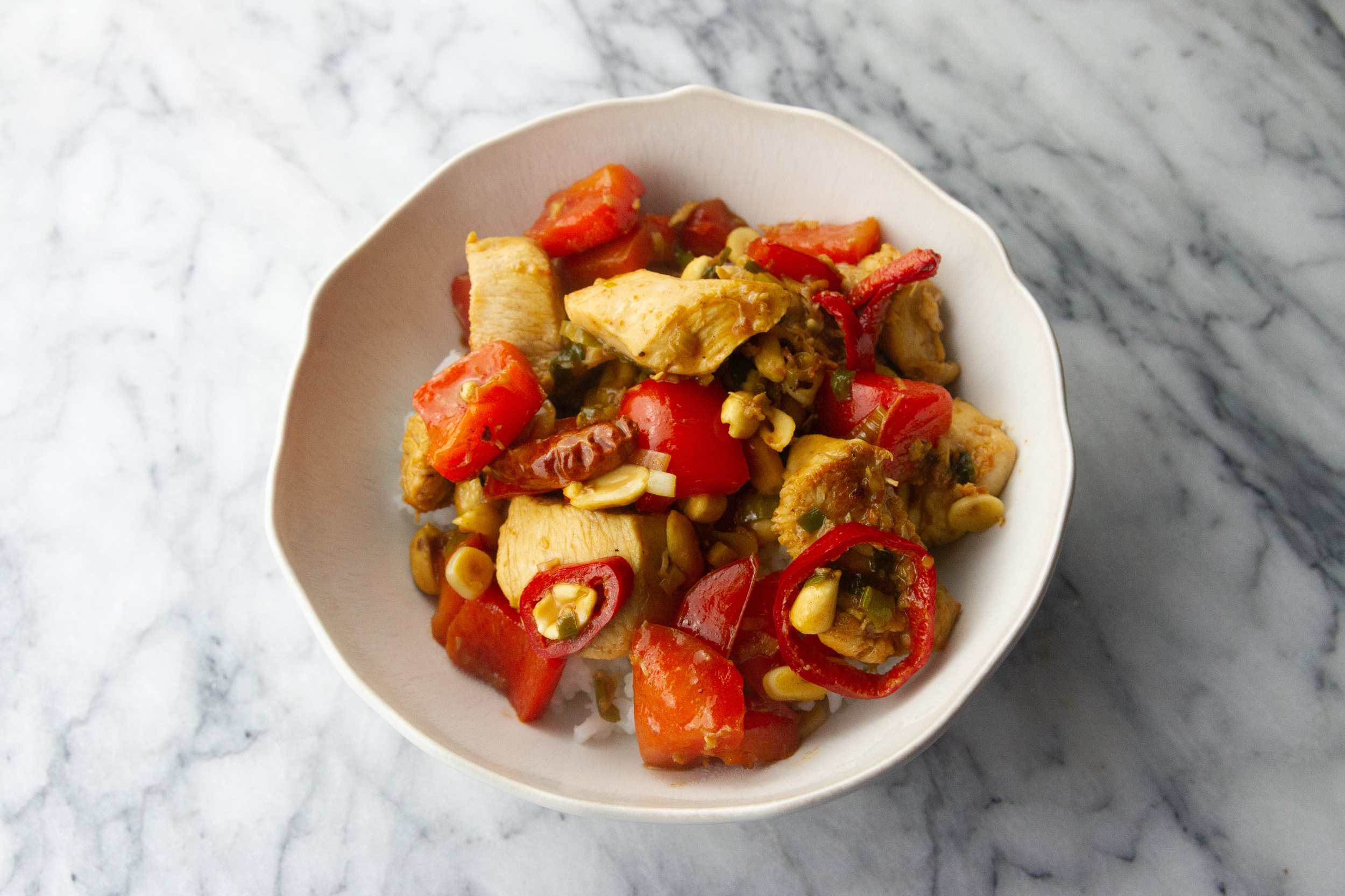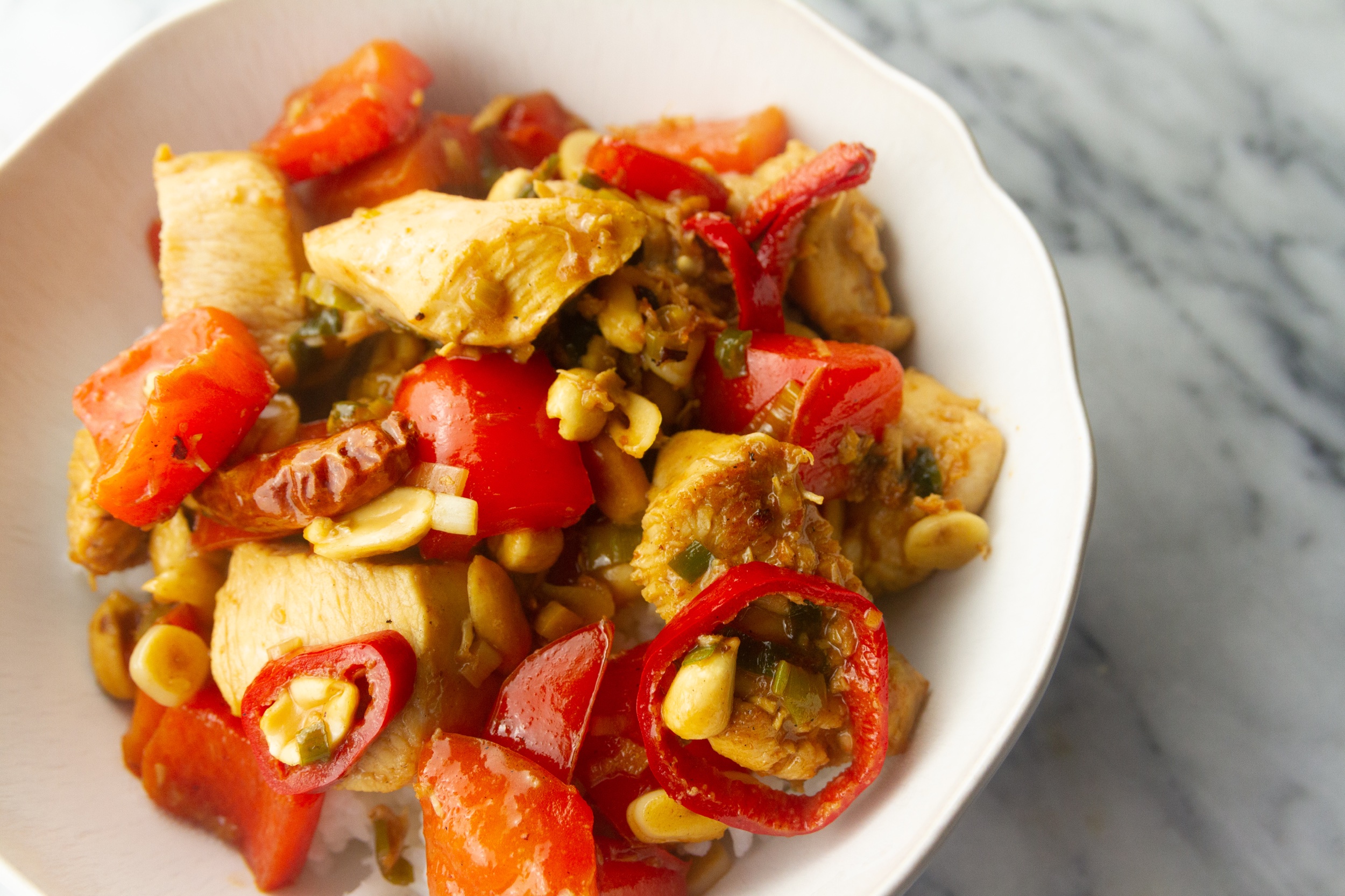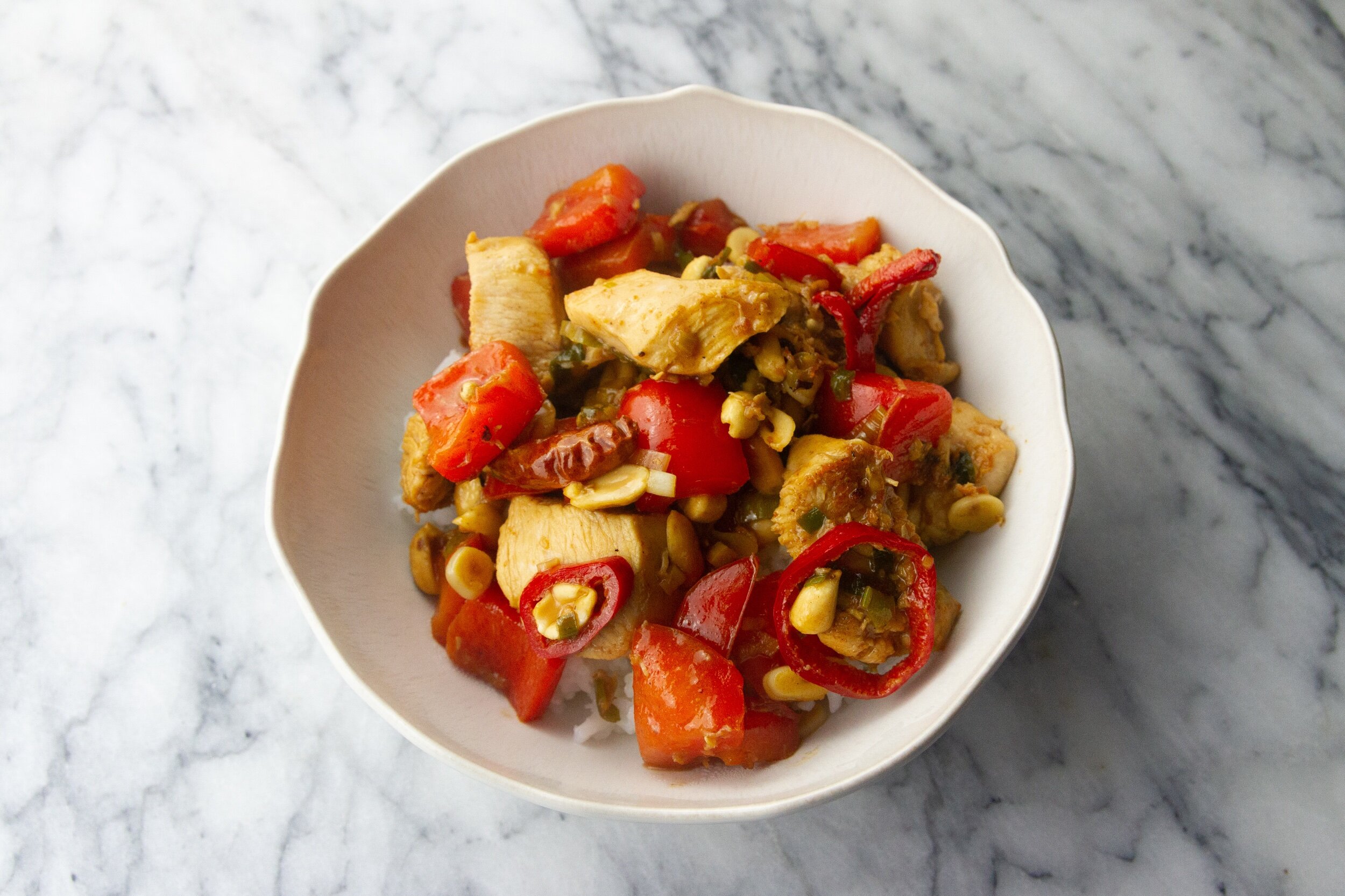 Pan-Fried Sesame-Crusted Tilapia and Roasted Cauliflower
Tilapia recipe from Half-Baked Harvest
For the day that was warm and cold, we opted for a summer/fall combo with this dinner. Sesame-crusted tilapia is easy to make and pairs nicely with just about any vegetable. We decided on roasted cauliflower because it's very hands-off in terms of cooking, and the local cauliflower just looked too fresh to resist! It wasn't exactly a traditional pairing, pan-fried fish and a roasted veggie, but I do think it worked well!
This dish was low-key and yummy; however, you could make it more substantial by adding noodles or rice. The sauce (not shown) was easily made gluten free and was a great topping for both the fish and cauliflower.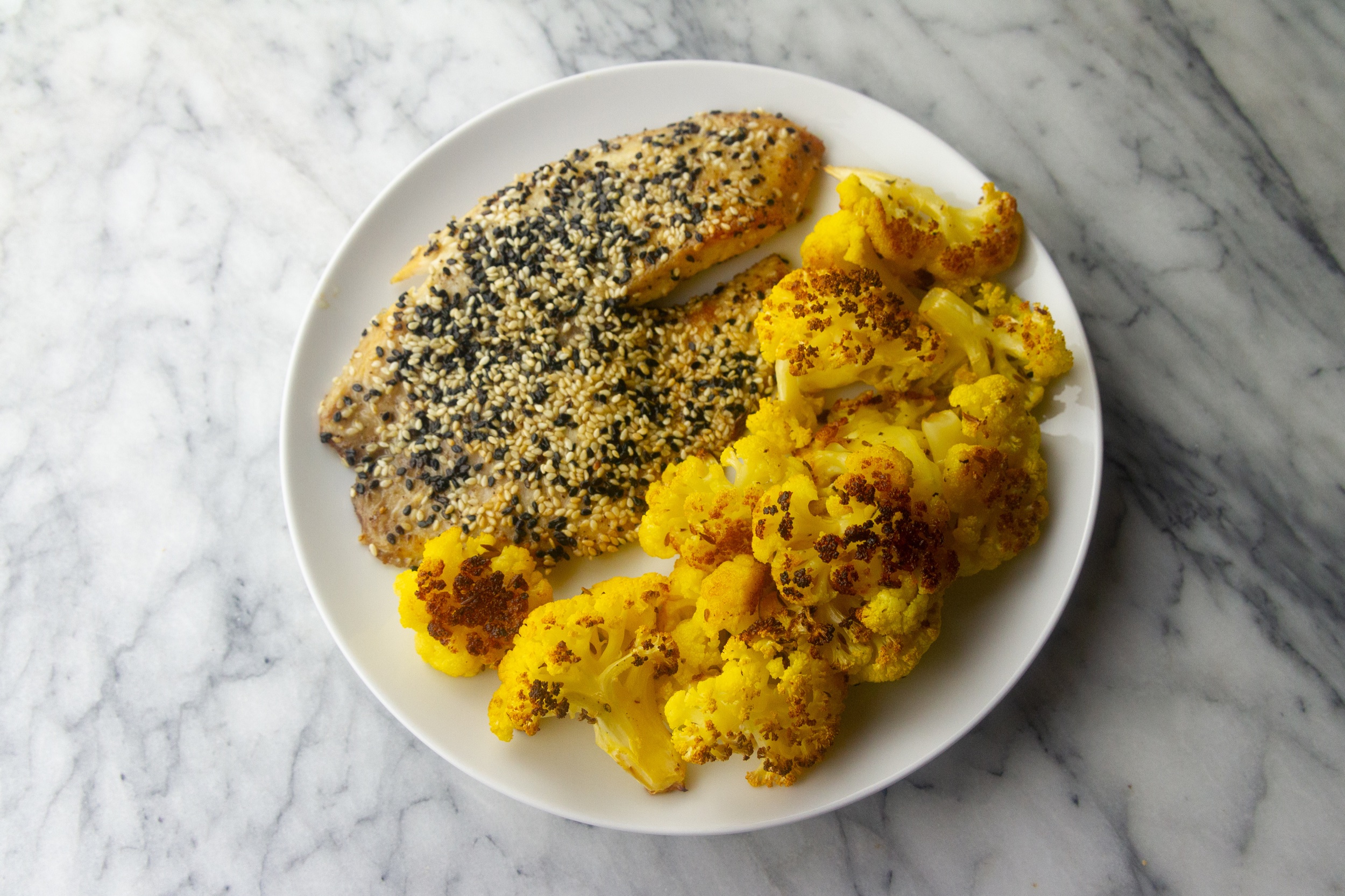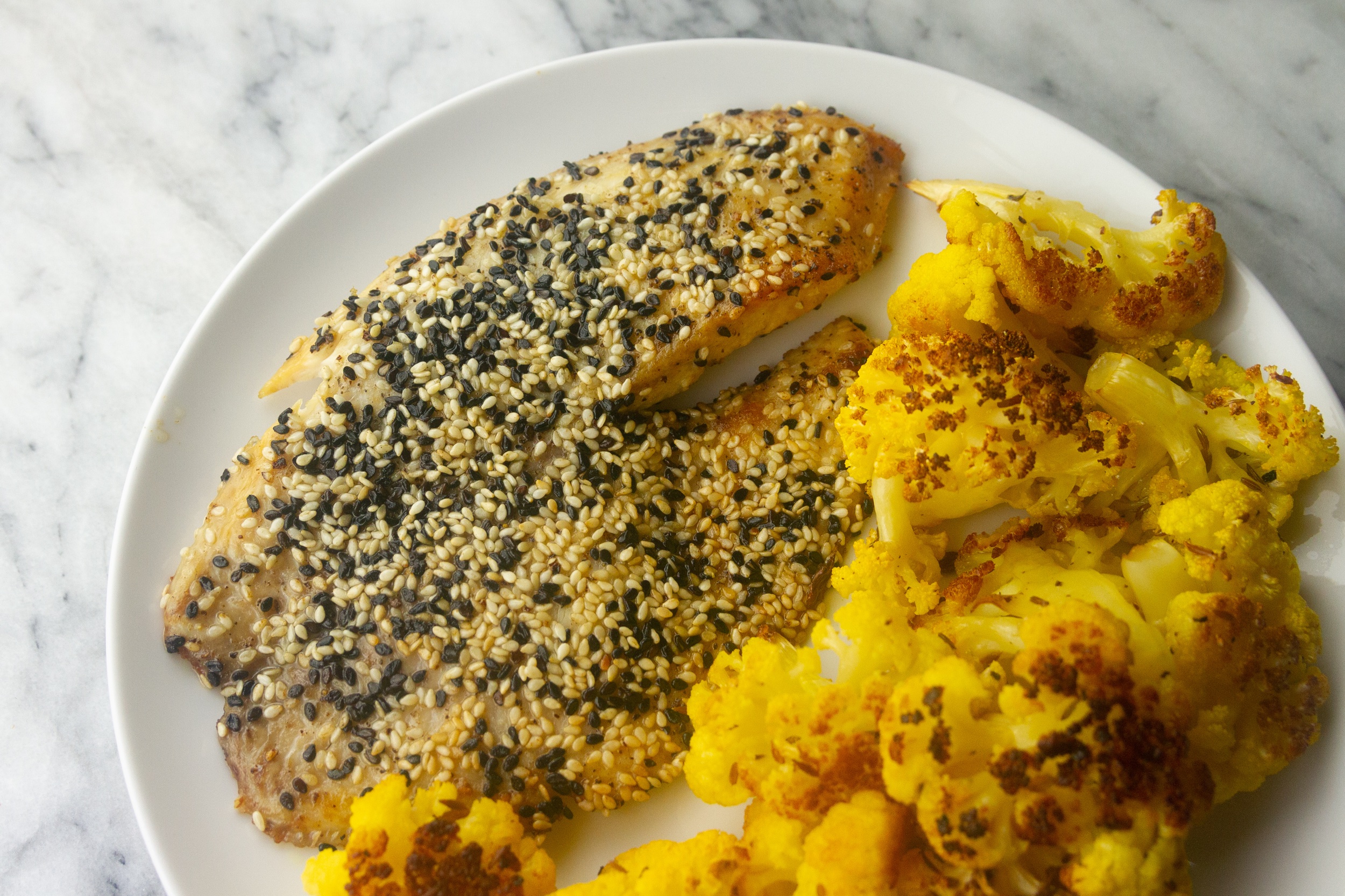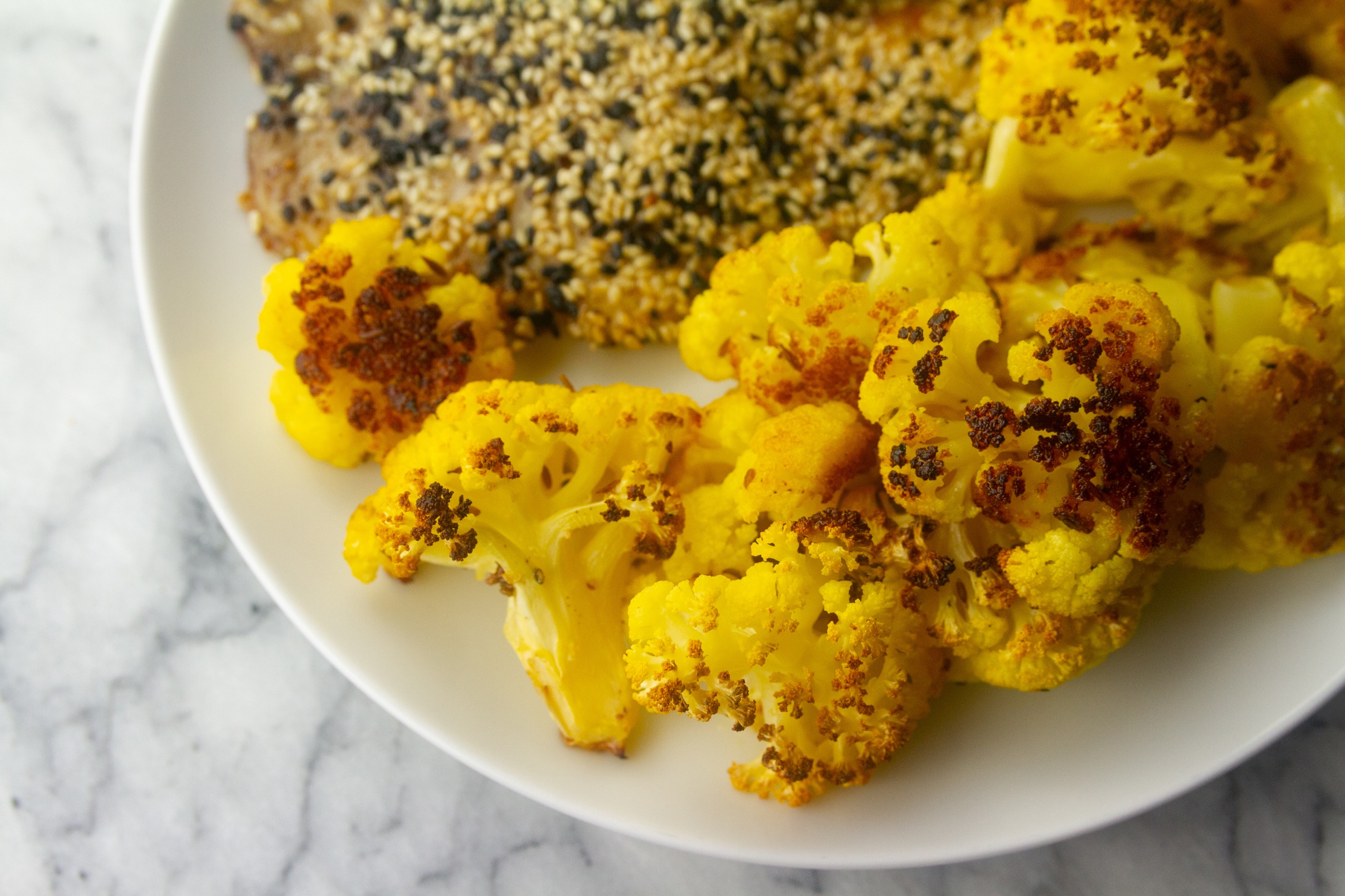 Slow-Cooker Green Chicken Chili
Recipe from Cook90
Who doesn't love a hot bowl of chili on a crisp fall night? Not only is this dish amazing because it cooks all day in the slow cooker, but it's far more filling than we ever anticipated. It's filled with hearty protein (chicken and beans) as well as nutrient-packed sweet potatoes. Yum!
I loved adding the various toppings to our bowls which really rounded out the meal. Sliced avocado, cilantro, red onion, and small dollops of sour cream turned this chili into one extra-awesome dinner. Tip: skip the sour cream and this beauty is dairy-free!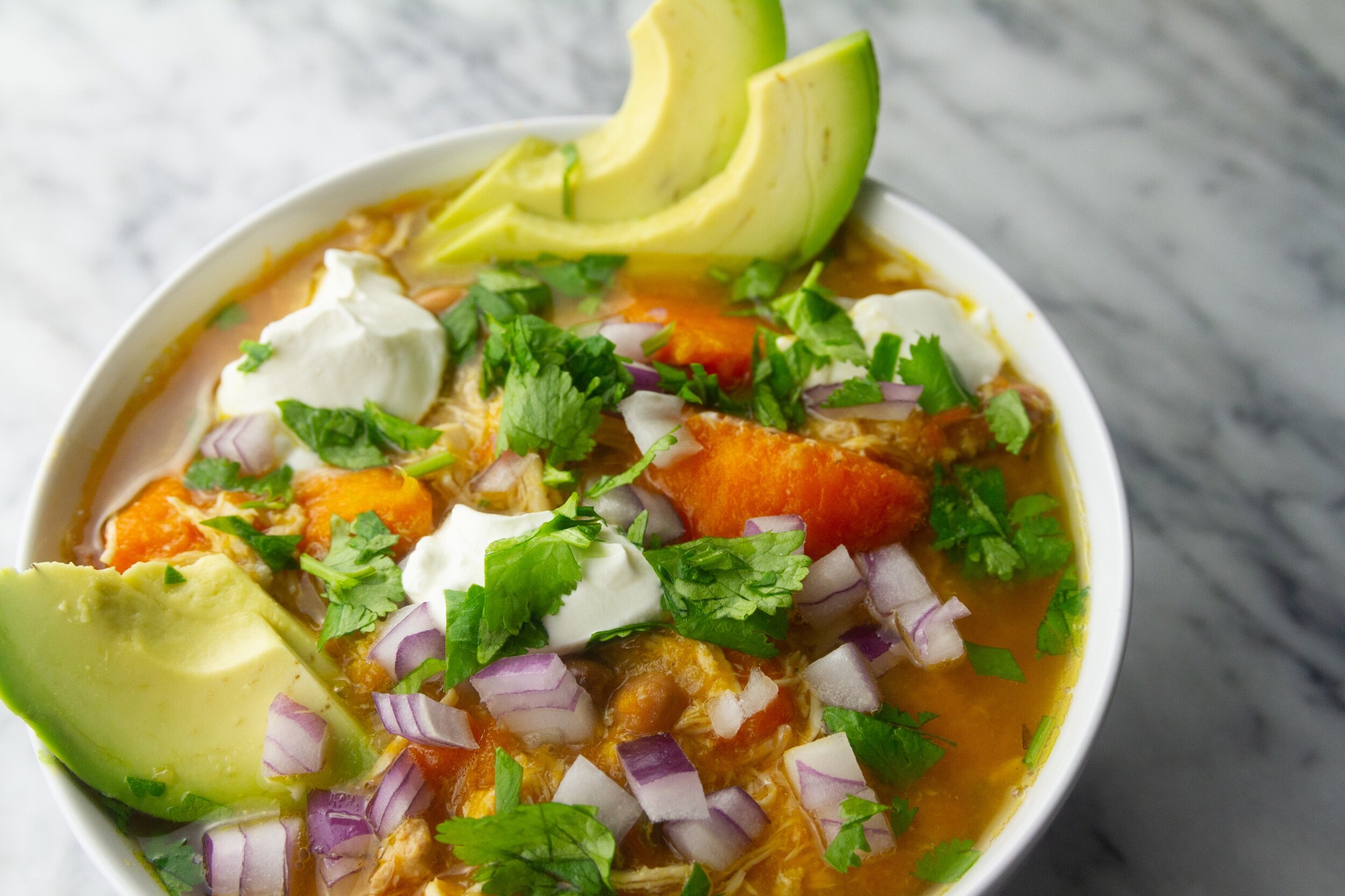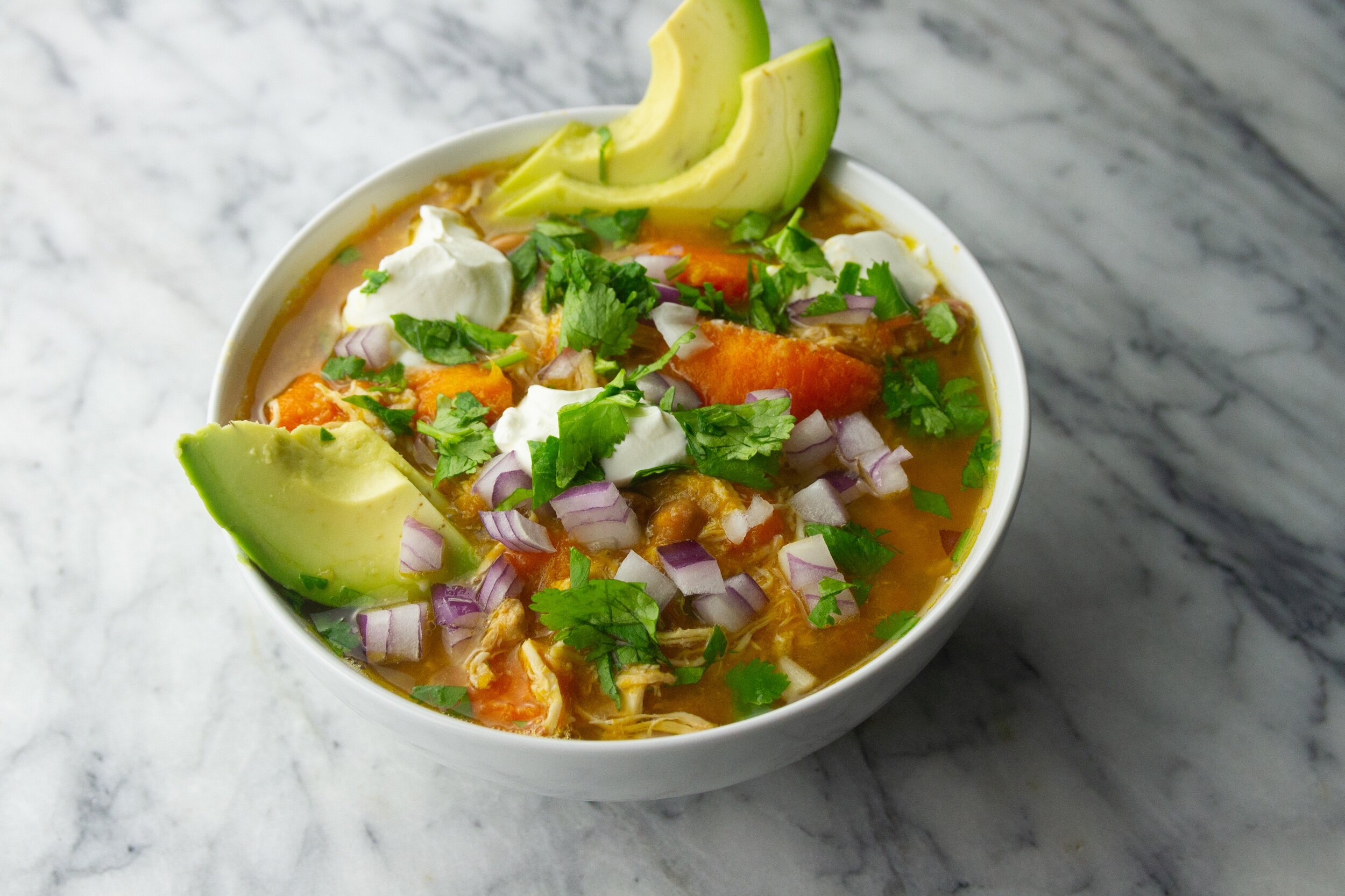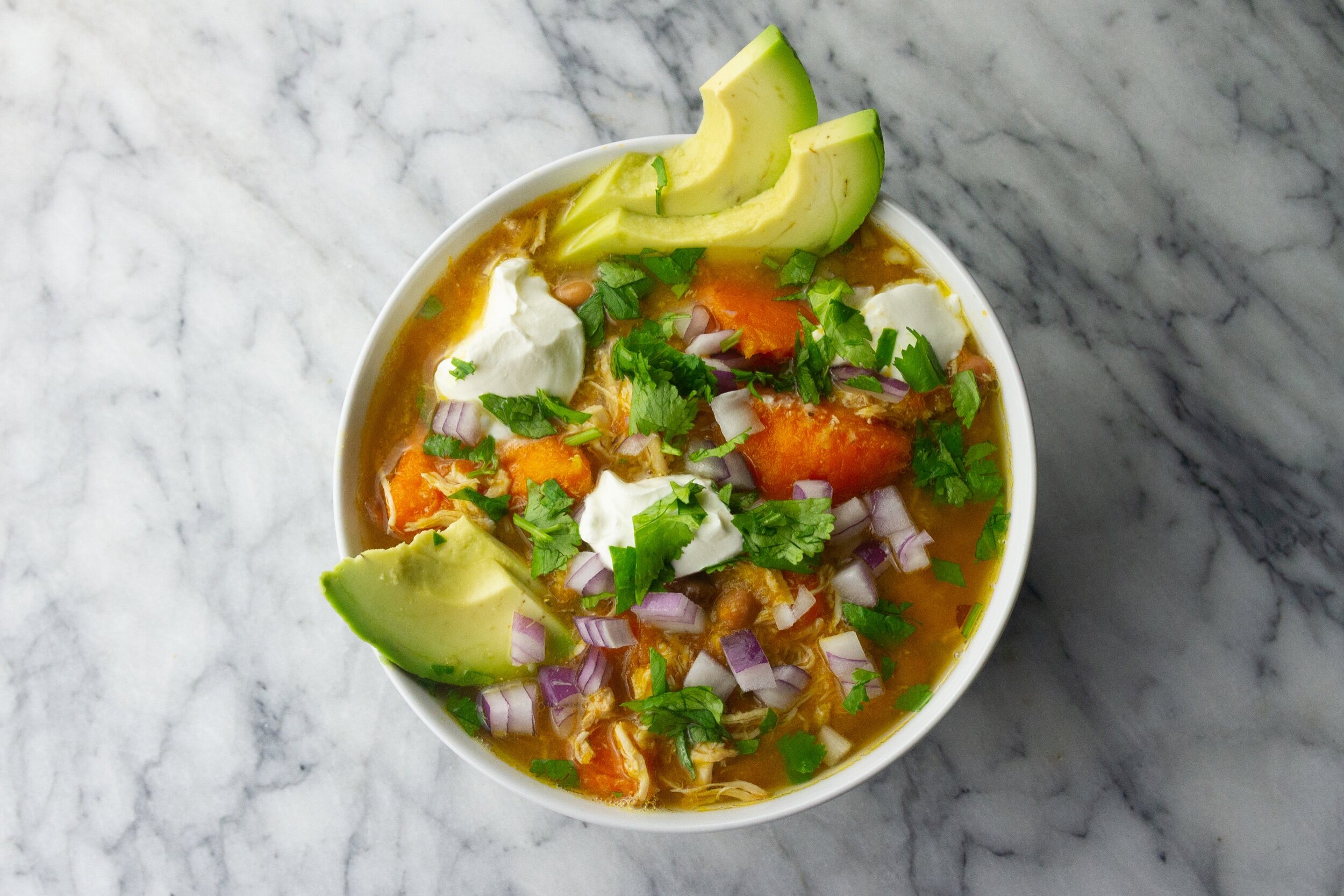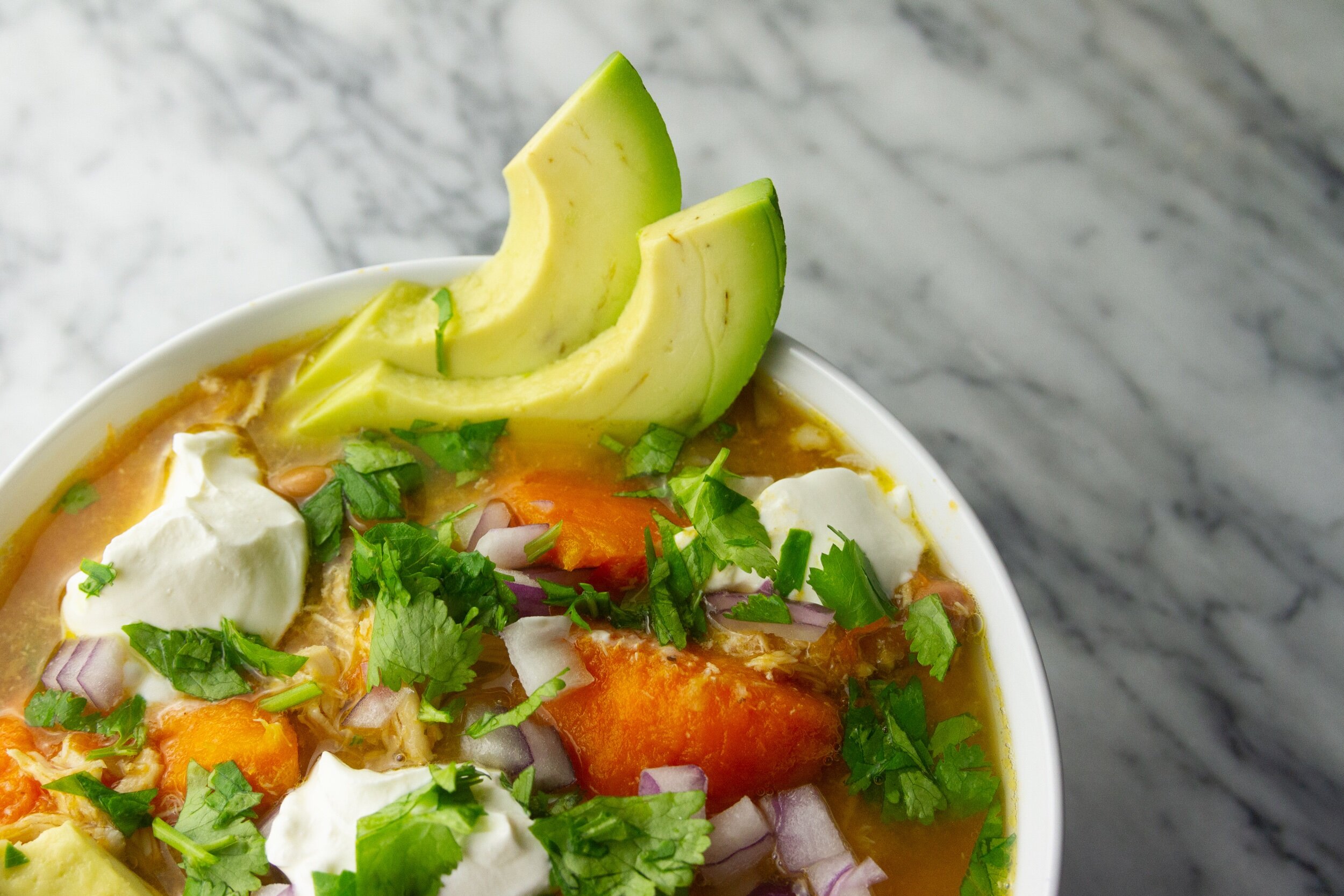 Spiced Chickpeas with Salmon, Radishes, and Greens
Recipe from Cook90
A little brunch, a little dinner, and a bit lunch. This meal could be great any time of day. It was light, but so flavorful and delicious I'm already eager to make it again. And you bet I'll be adding extra smoked salmon. ;)
The concept of the dish is fairly simple: chickpeas, salmon, radishes, and greens. But the simmering of chickpeas in olive oil and spices turned them into rockstars and the smoked salmon was a perfect salty addition. What I loved most about the bowl was the variety of textures, flavors, and temperatures which came together to create a dinner I'll be making again and again. However, I'd probably make it for lunch, too.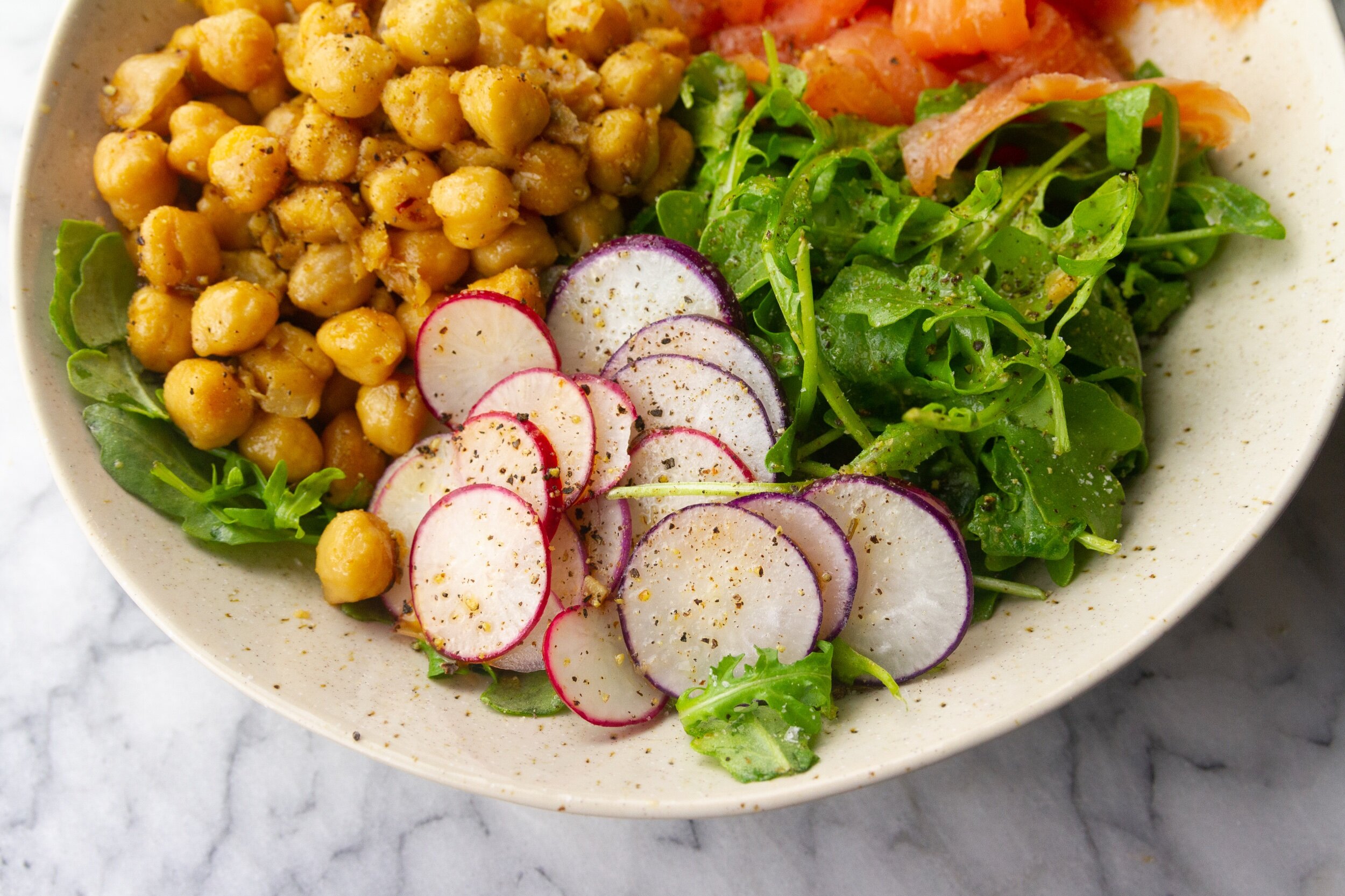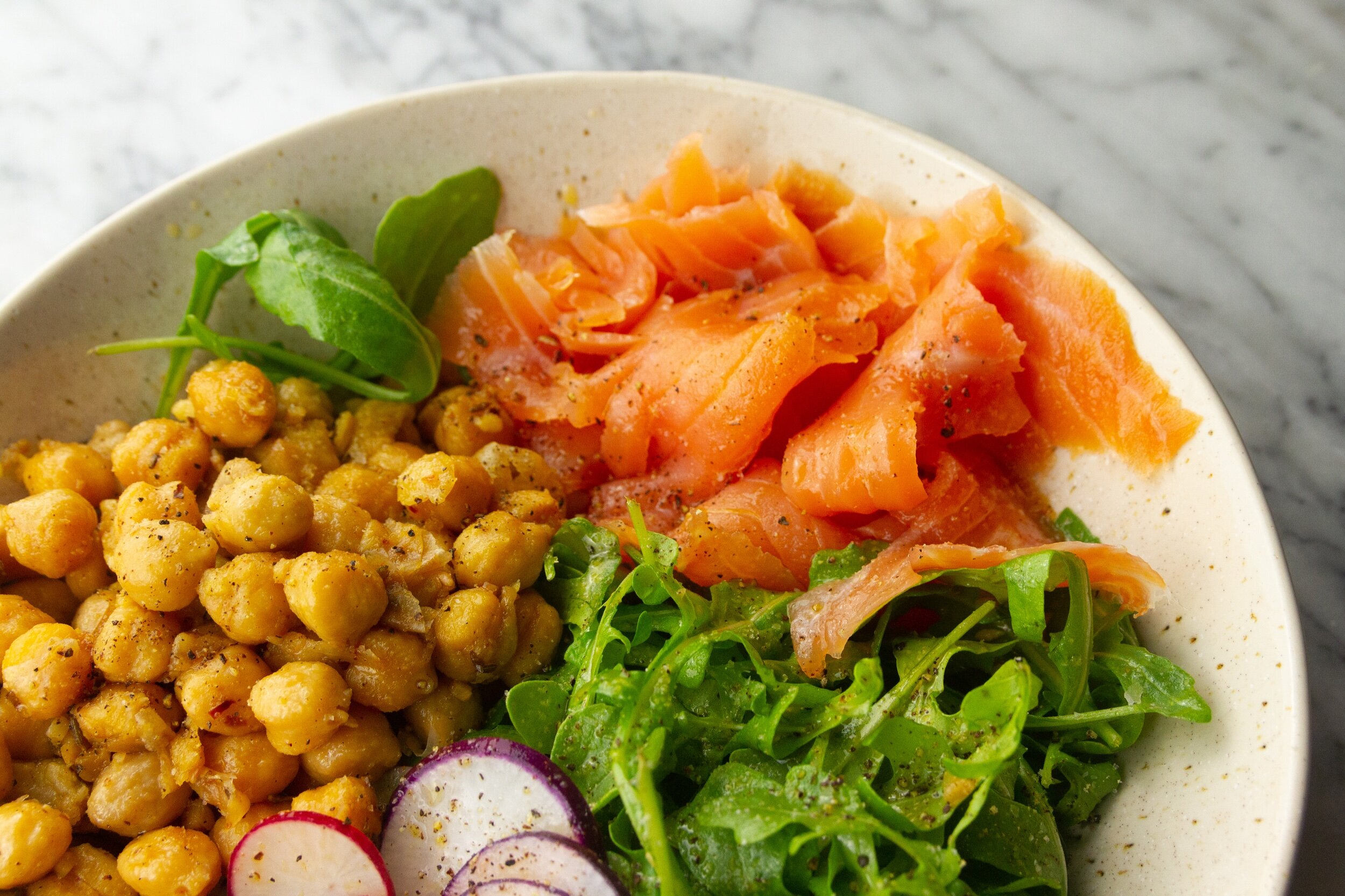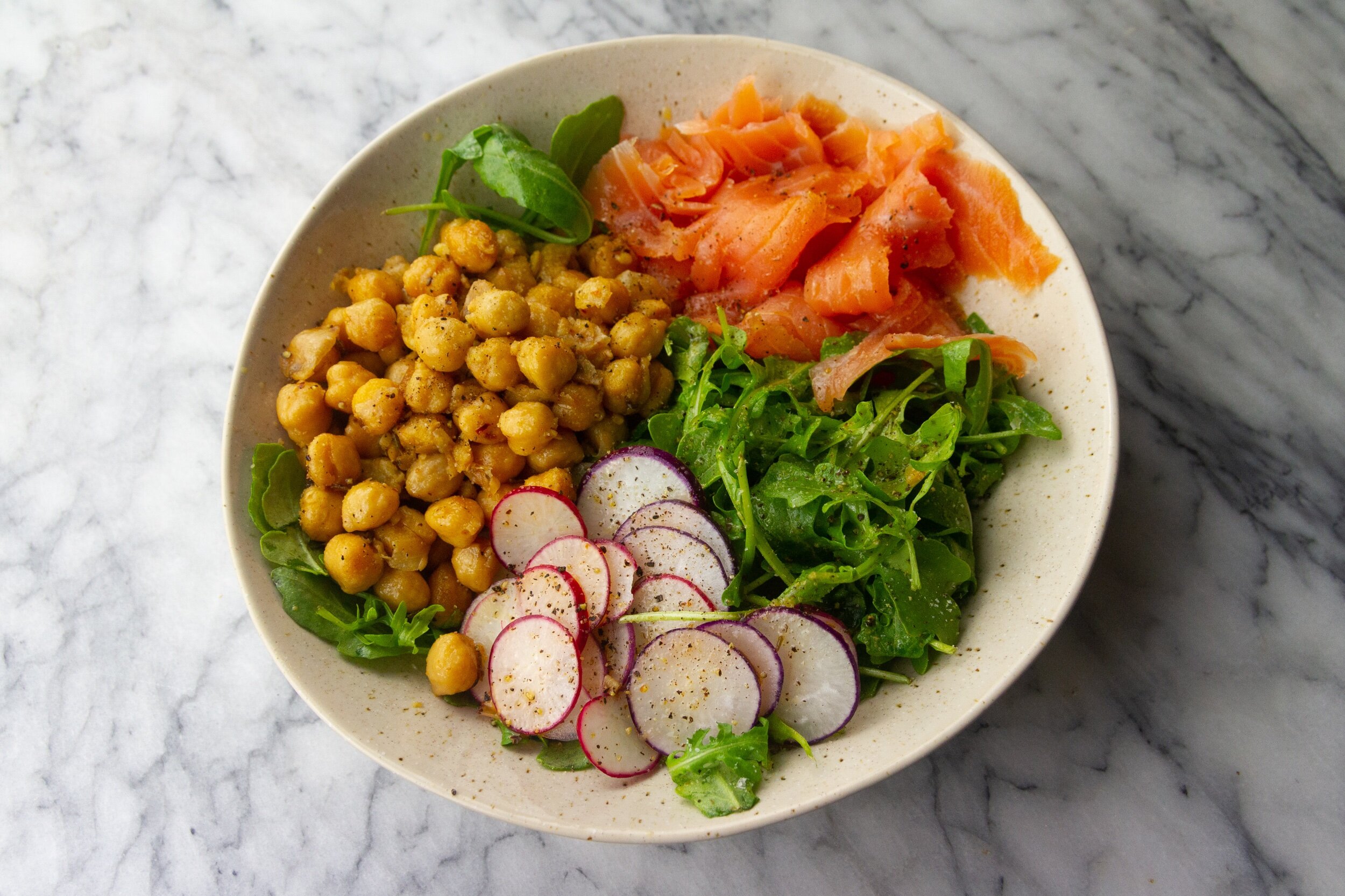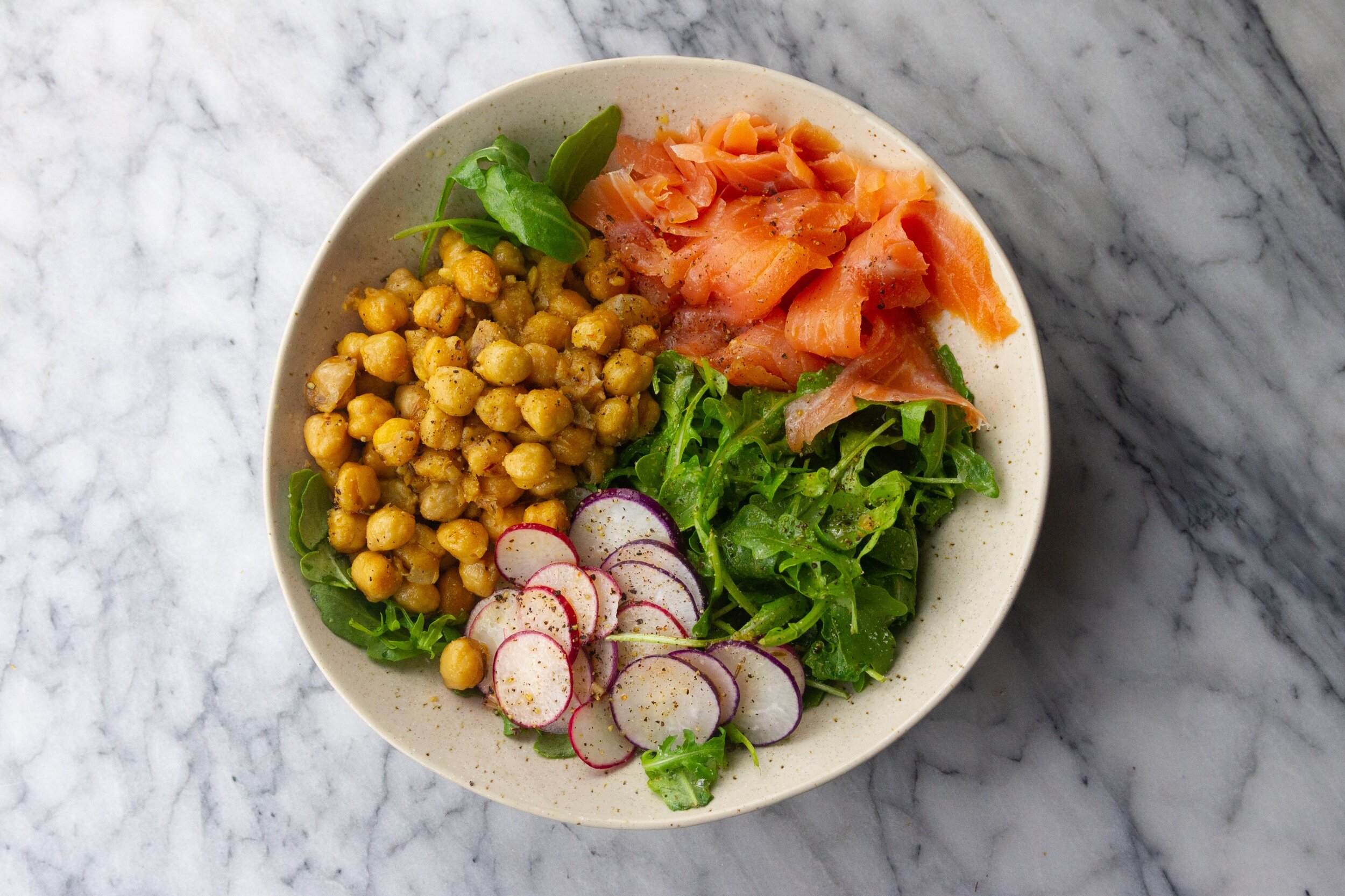 As always, please let us know if you have any questions about our meals this week.
Enjoy!
Mollie and Seth